Come on, close your eyes… (but after reading my article, because otherwise it doesn't read as well).
Imagine yourself in the fields of Baltimore, Ontario. It's raining, but it's a fine, warm rain. The air is humid with the smell of wet grass. The scenery is bucolic and you can hear goats bleating in the distance; the real countryside.
You are about to get into a beautiful side-by-side and the excitement is high as you are one of the first to try it here in Canada.
Welcome to driving the Fugleman from Segway Powersports.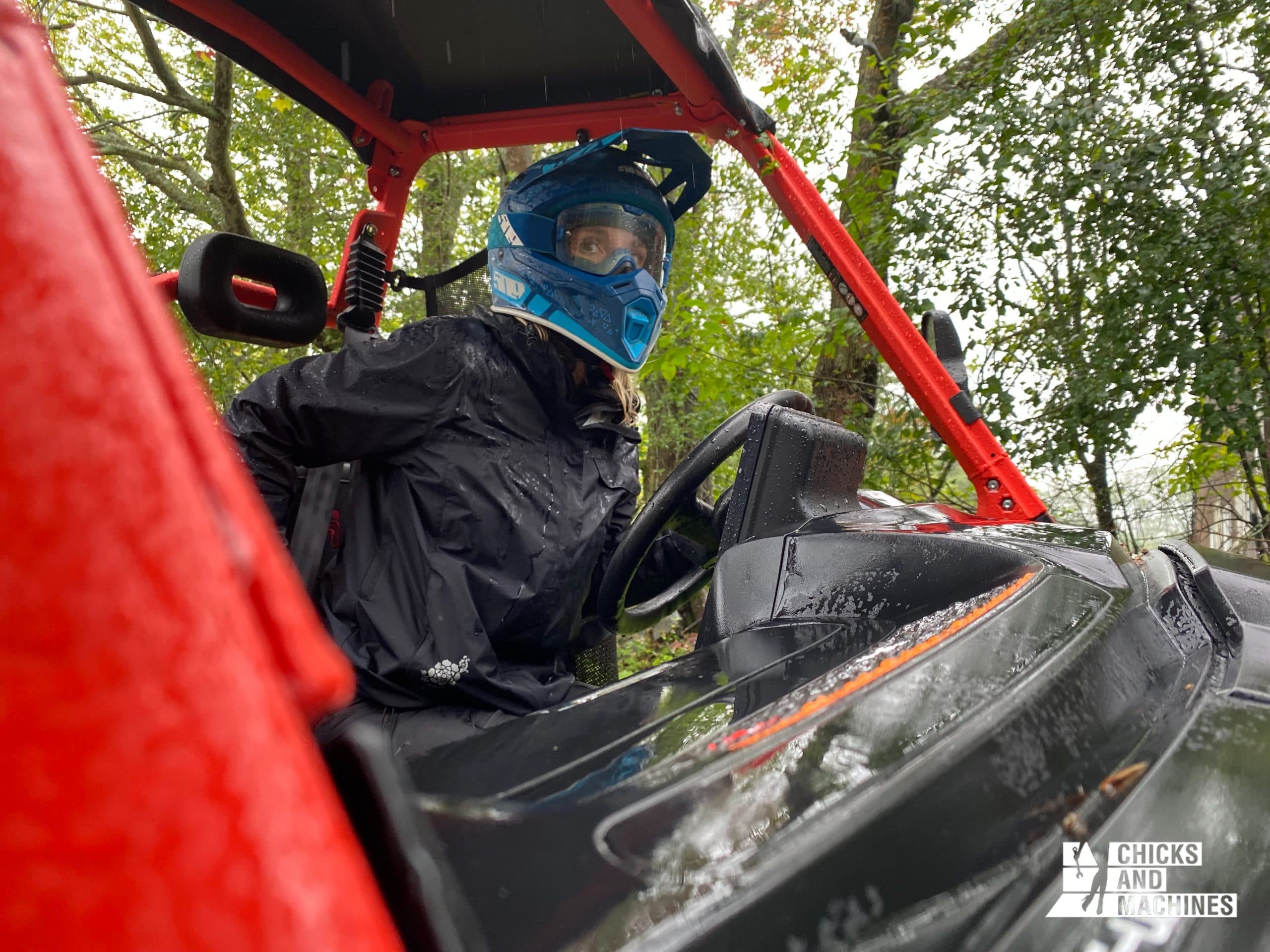 Did you feel what I experienced that day? I'm sure you did! Now you can understand my excitement!
I was thrilled when I arrived in Baltimore, Ontario for the Segway Powersports Canada launch event. We had the chance to test drive several vehicles during this event, including the Fugleman. In fact, I was one of the first to try it in Canada!
It was with the Chicks And Machines and Infoquad.com teams that I was able to experience the Segway Powersports adventure.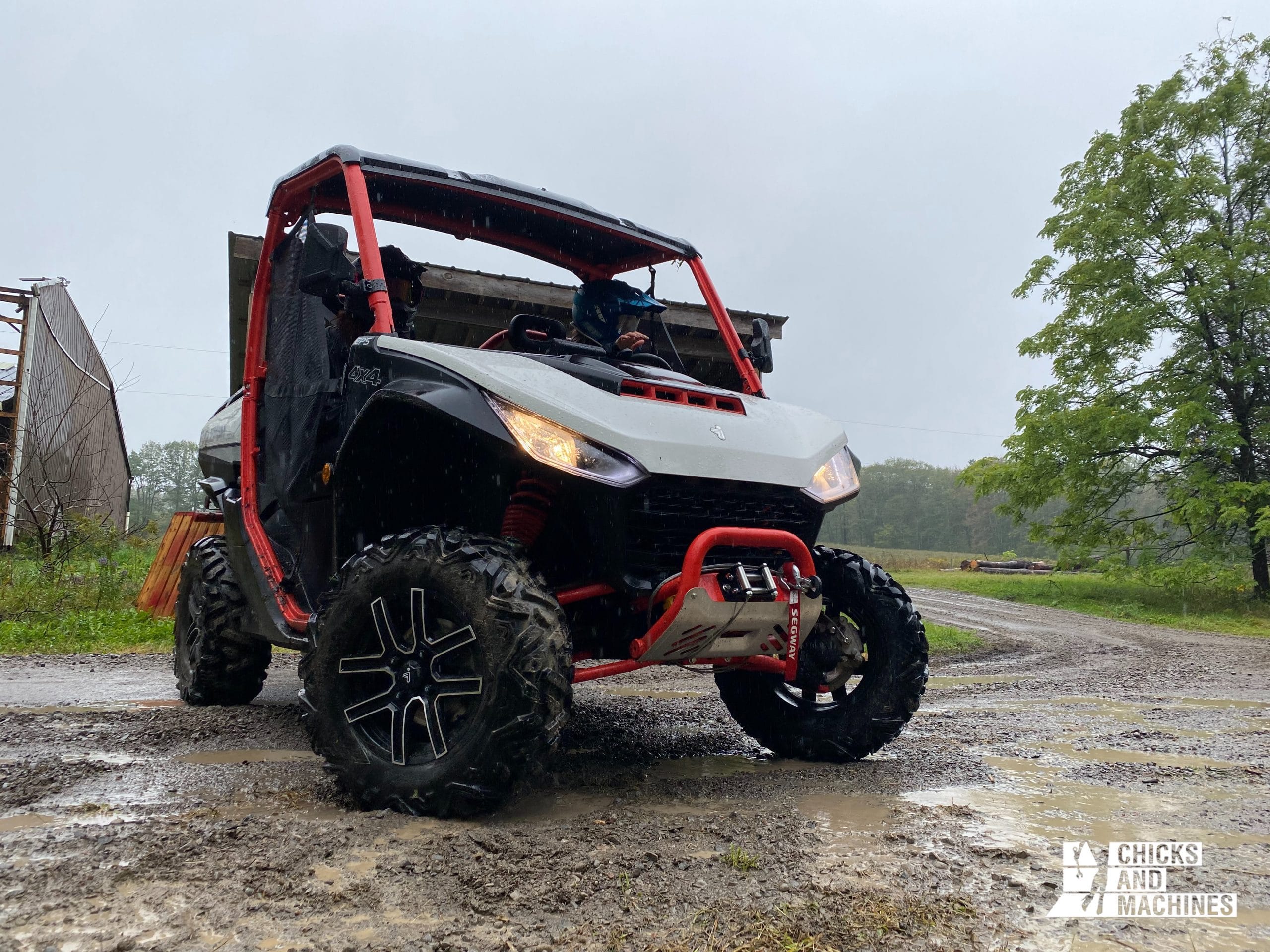 First impressions
I tried the gas model, since hybrid models will only be available in 2022. Needless to say, my little "grano" side can't wait to try it out.
The Fugleman is a utility vehicle: it's made for work. Despite its work-oriented design, it's still fun to drive. It's playful and can be taken on more technical trails.
It's an agile and versatile vehicle that can not only handle any task you ask of it, but can also take you on a ride in comfort.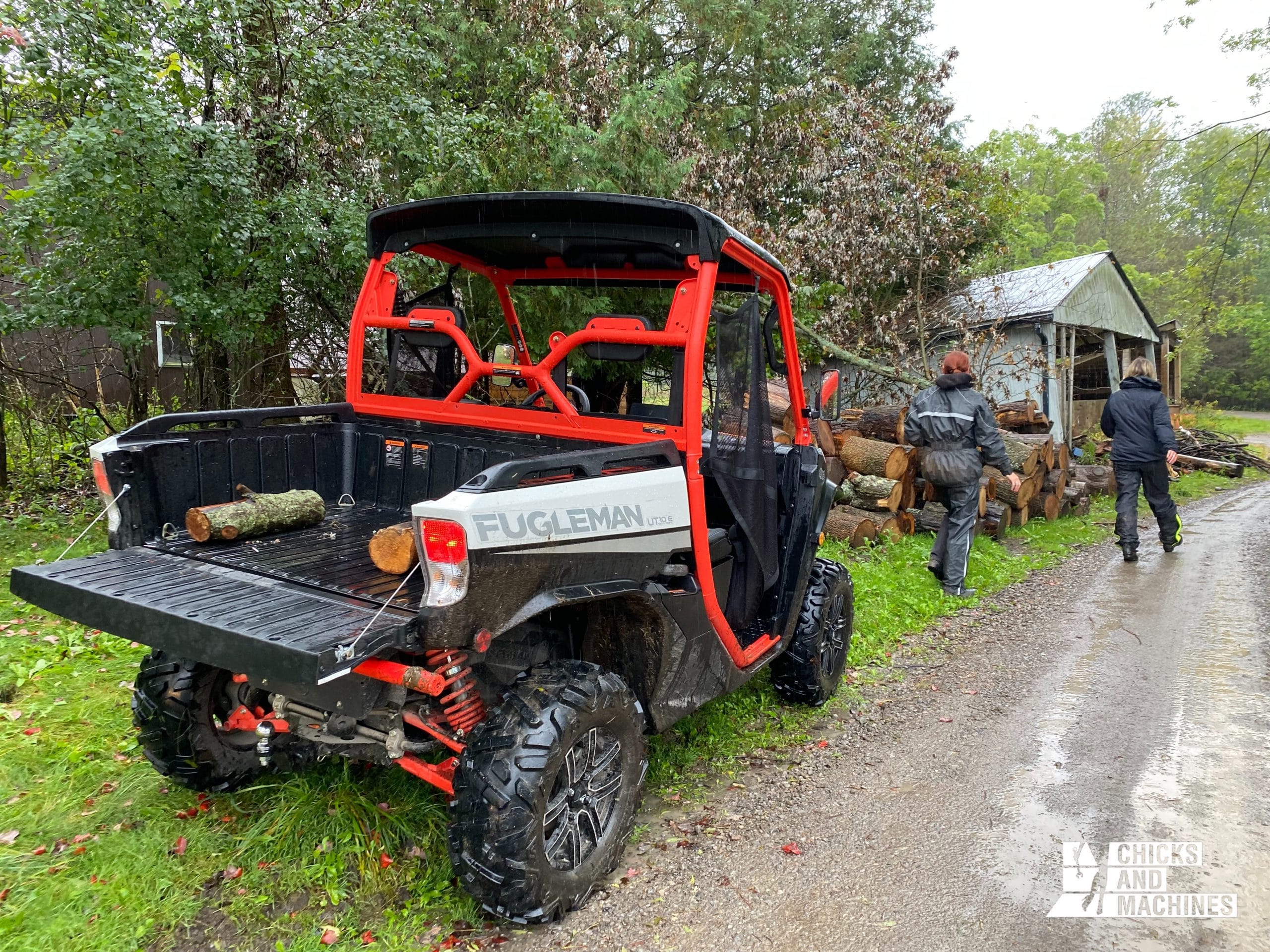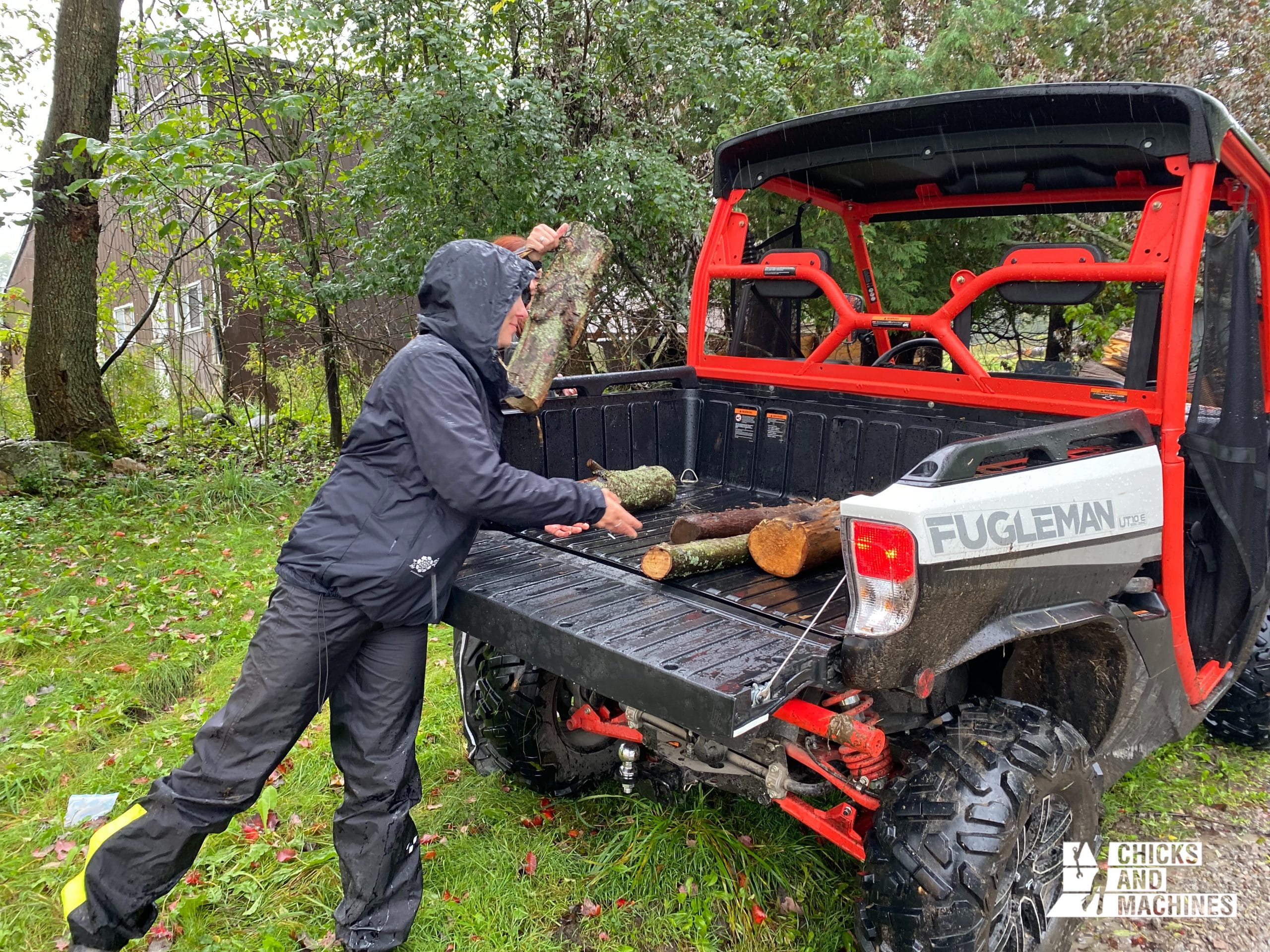 The Fugleman is an ideal work companion
Its look is out of the ordinary, the vehicle seems robust and no detail has been forgotten to make it a vehicle that will turn heads.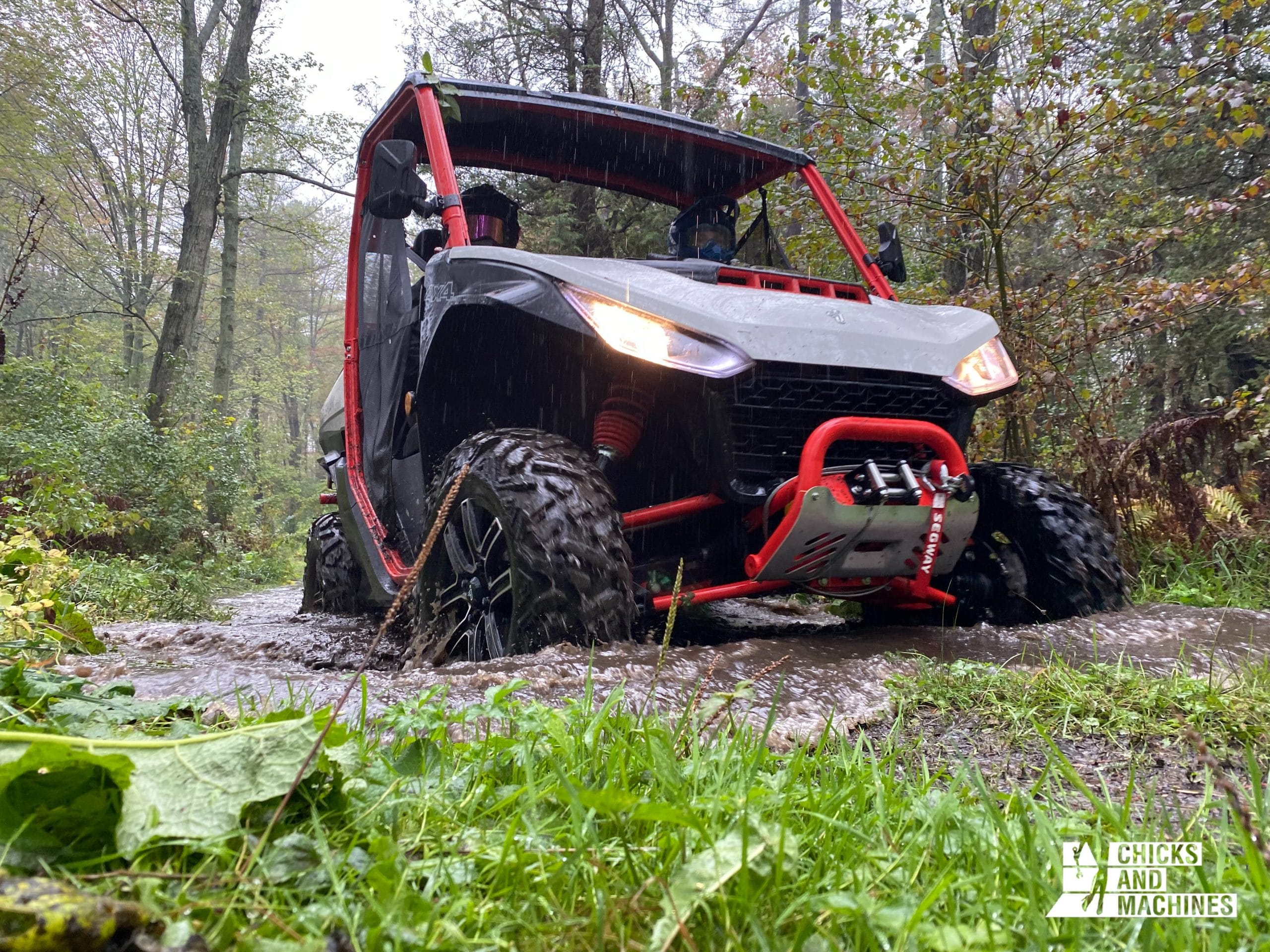 The engine
The Fugleman develops a very pleasant 105hp. It is a 4 stroke engine of 1000 cc.
This vehicle will make you live strong sensations. The acceleration is good and lively. It will please most users. Moreover, you can choose the sport mode or the eco mode, depending on your type of driving or the ground encountered.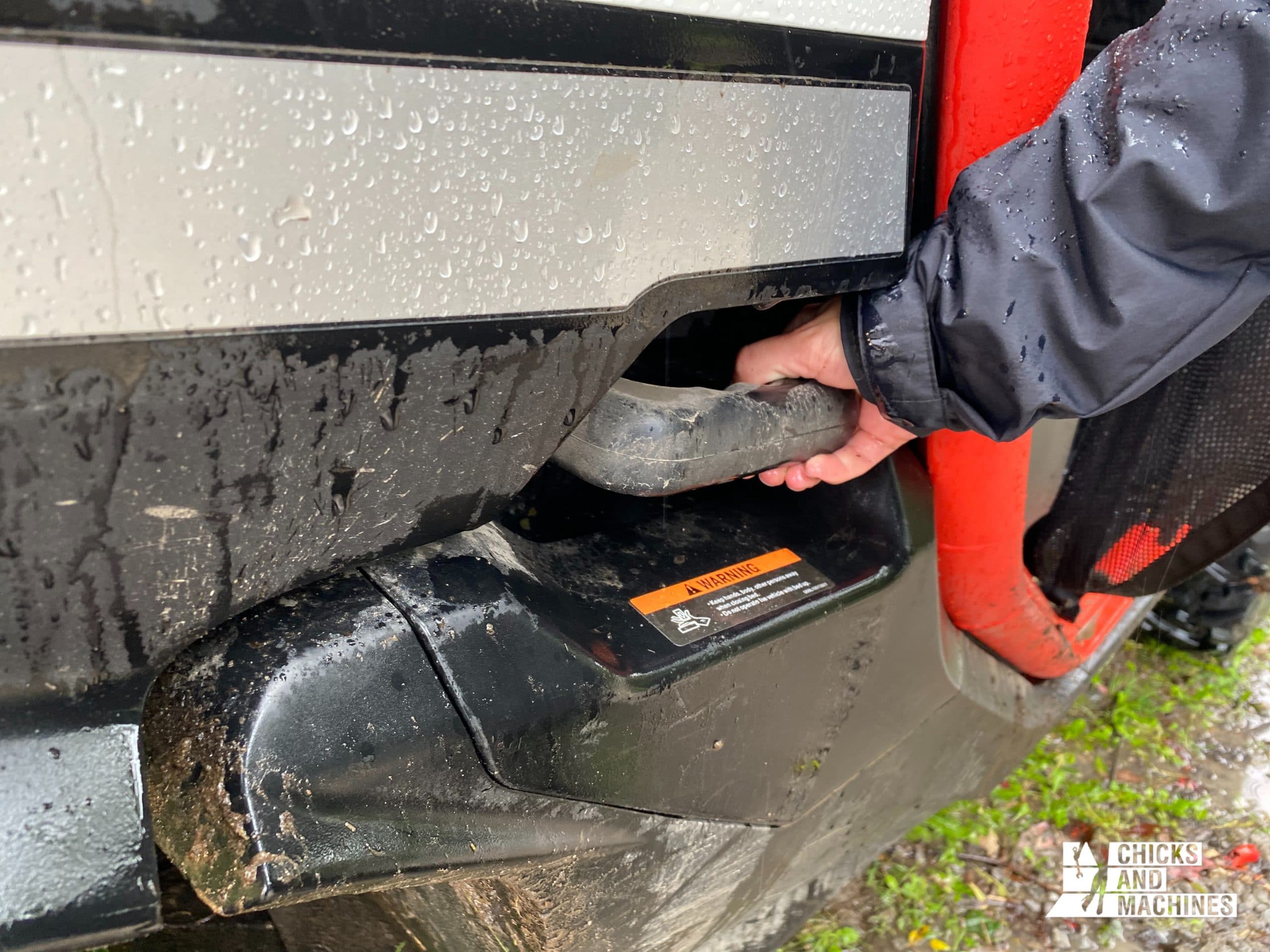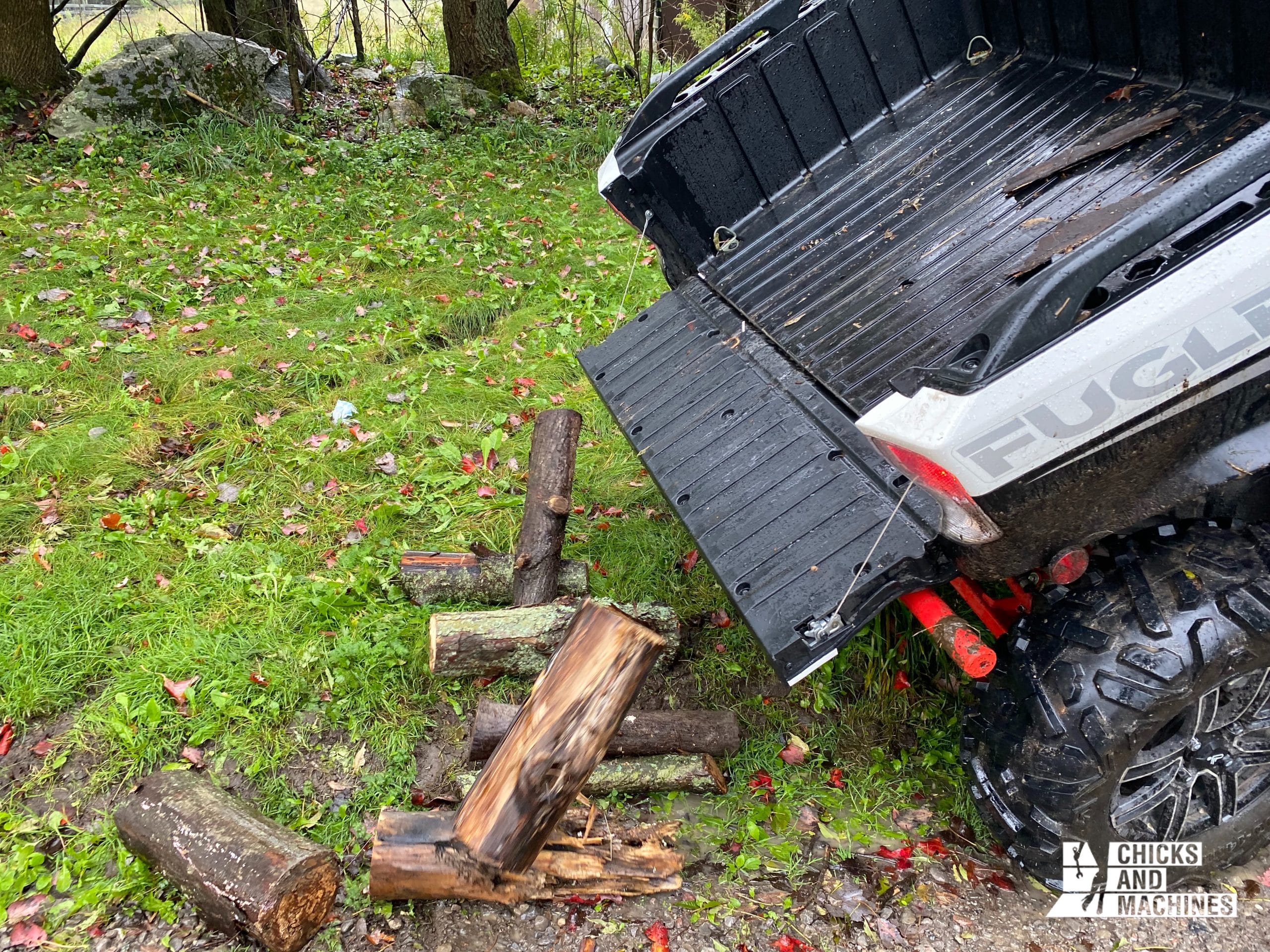 The rear trunk release system works great and is easy to use
If you're looking for a hard-working vehicle, with the Fugleman, you won't be short of power to do whatever task you have in mind. It can tow up to 2500 pounds and its trunk has a capacity of 1000 pounds.
Its winch can pull up to 4500 pounds. There is almost no limit to the tasks you can accomplish.
I can well imagine this machine in the hands of fishermen or hunters. They will find it very useful in the practice of their passion. Even more so with the hybrid version, which will be available in 2022.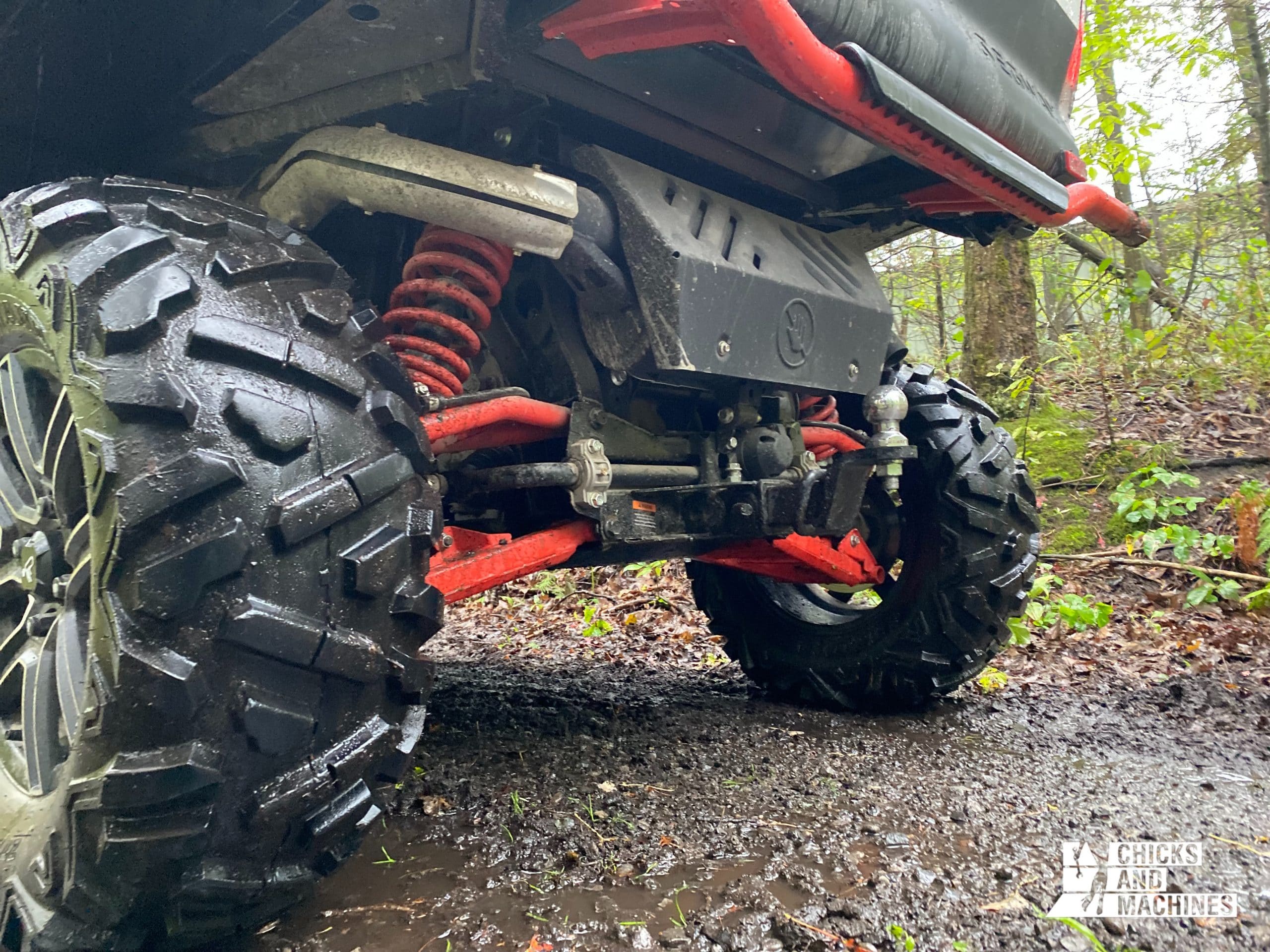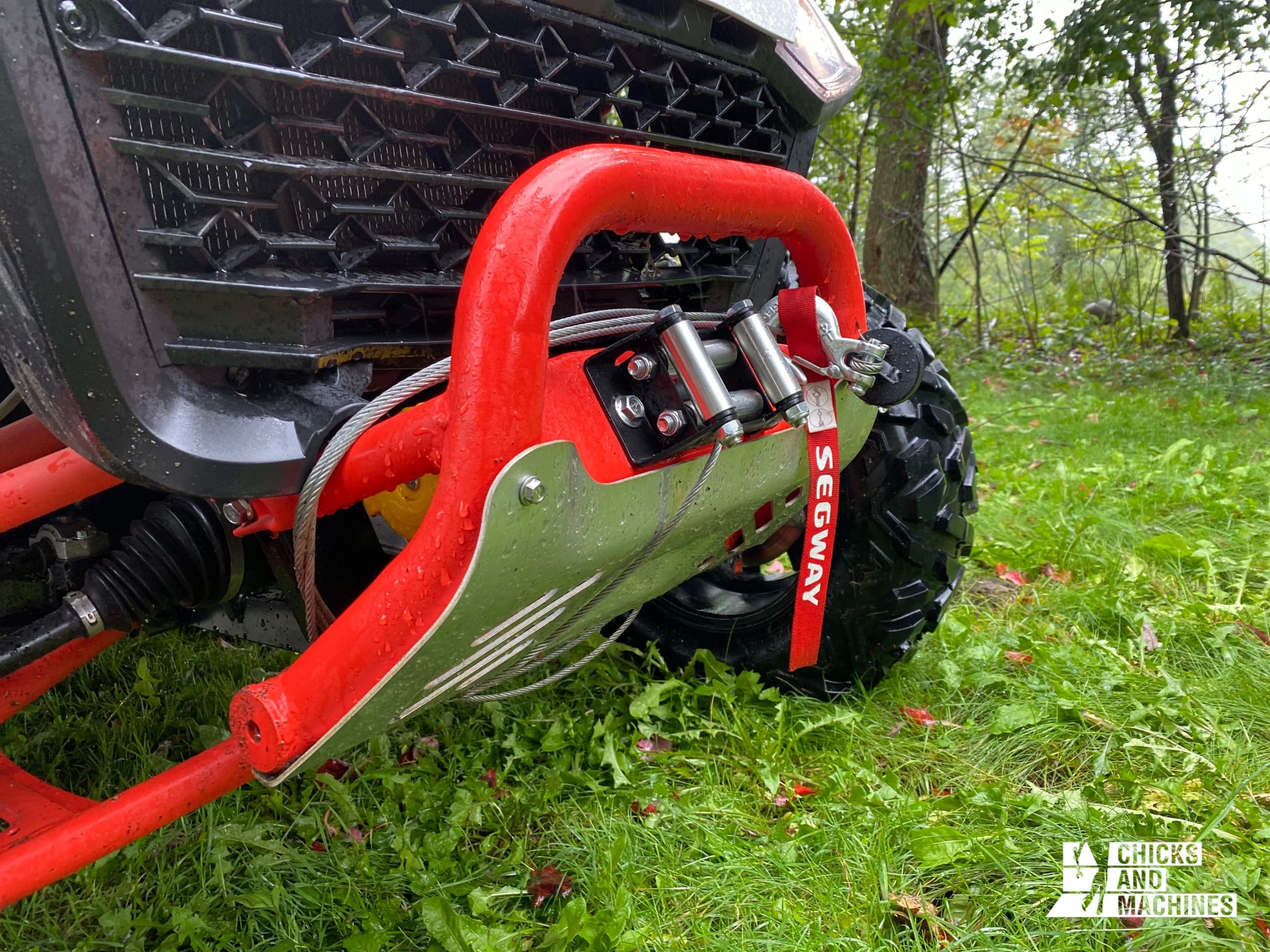 Maneuverability and agility
Unfortunately, when it comes to media testing, we don't have a lot of time to test the vehicles to their full potential. That said, I was able to admire the work that the Fugleman's suspension and shocks do.
I went through some rough trails and the vehicle works very well. It takes bumps smoothly and absorbs them well, which makes it a very pleasant vehicle to drive.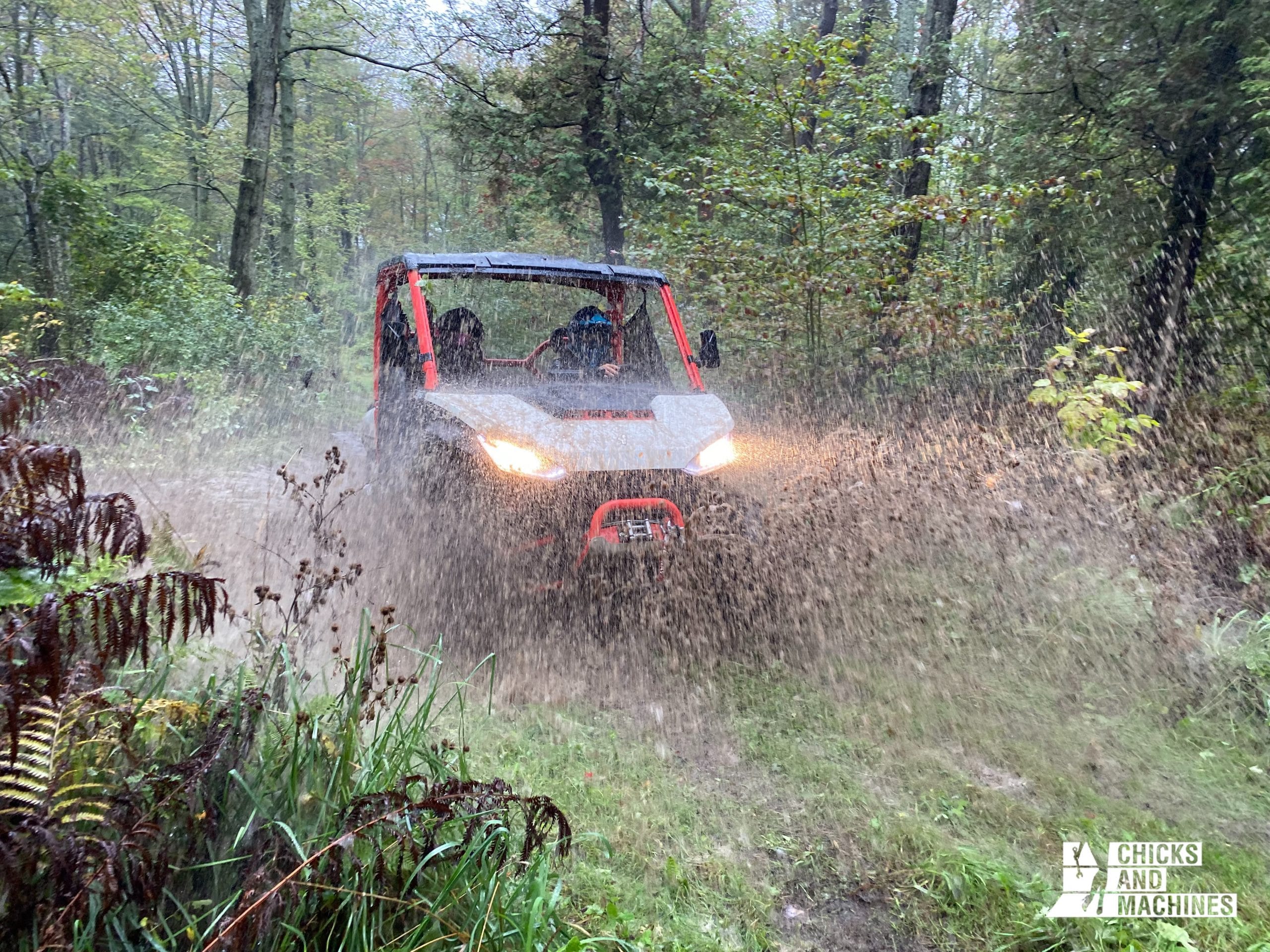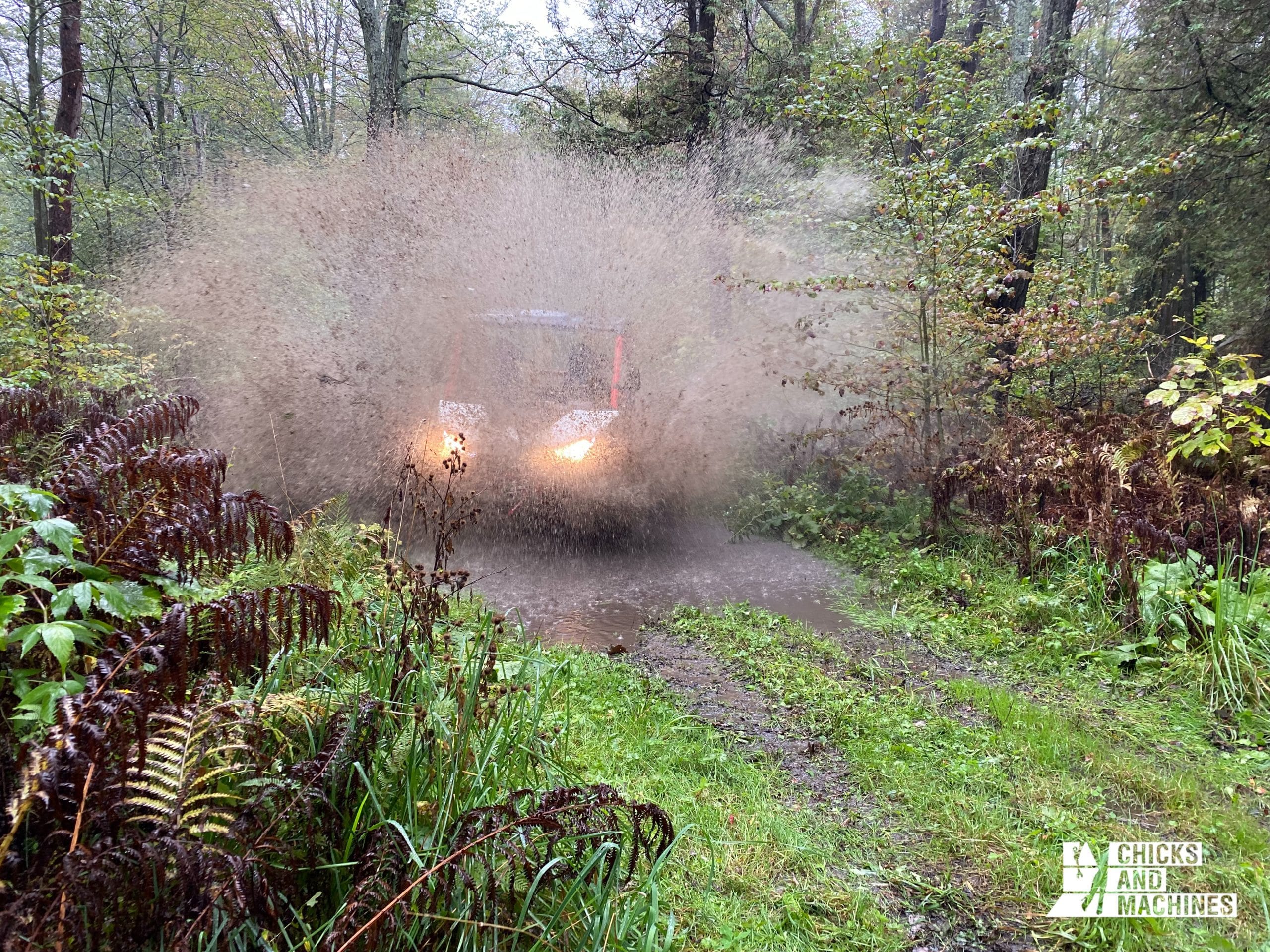 The Dual A-ARM suspension front and rear and 11 inches of suspension travel front and rear are what make the vehicle so easy to handle.
The adjustable shocks also play an important role in the ride comfort.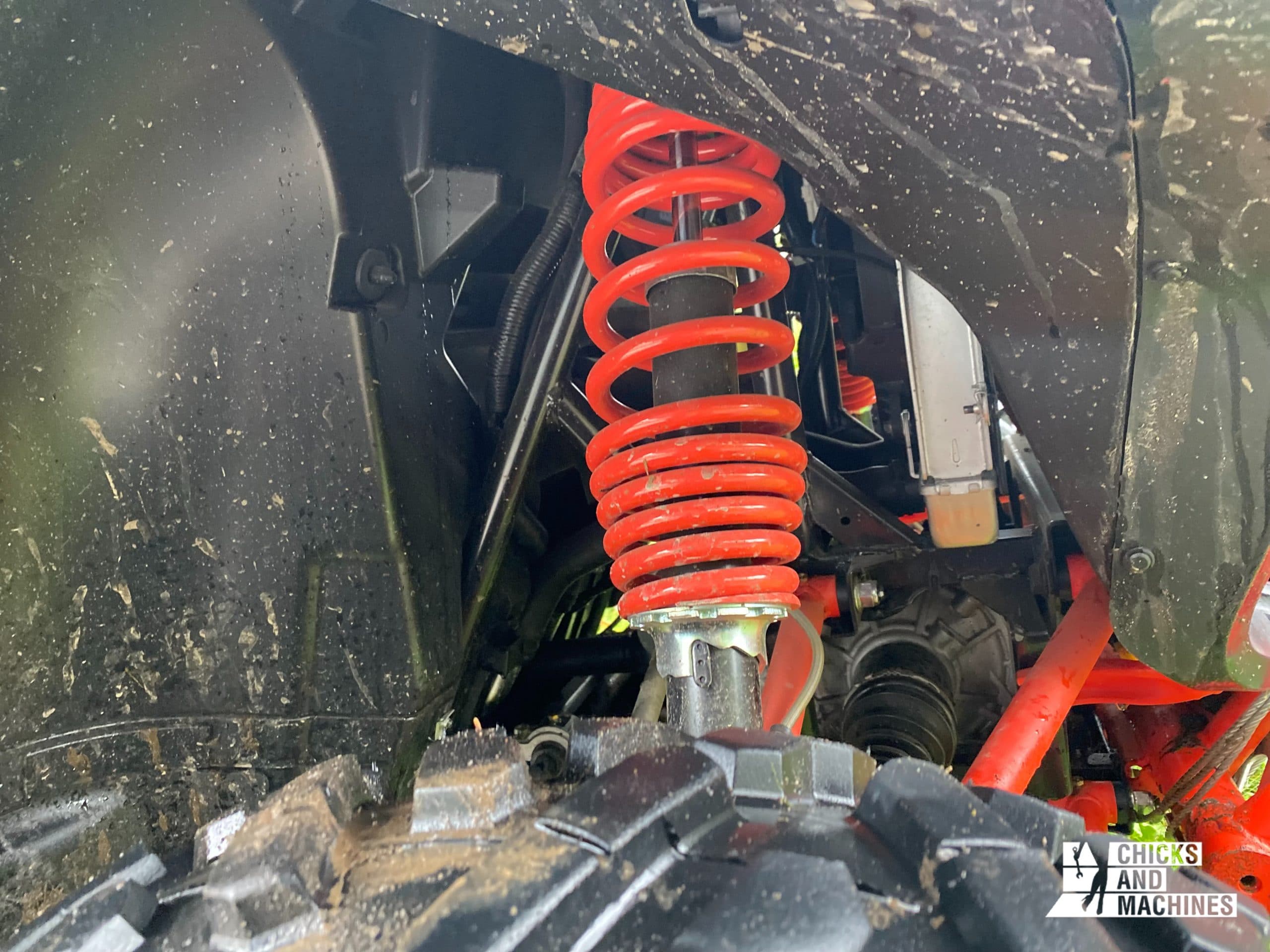 The Fugleman's travel is just over 12 inches, making it a vehicle that can really get into more uneven areas with ease. A nice quality for a utility type vehicle.
The Segway Powersports Application
More and more, manufacturers are getting us used to new technologies. With the Segway Powersports application, included on all vehicles, you can track your previous GPS points, and thus lock the GPS coordinates of the most beautiful places discovered while driving the Fugleman.
You can know in real time all the data of your vehicle. You can also, thanks to the application, have all your service reminders, safety warnings, assistance, anti-theft, collision and rollover warnings, unusual movement warnings and much more!
For more information on the app, I invite you to read my colleague Karla's article:  https://chicksandmachines.com/quad/decouvrez-sentiment-communaute-segway/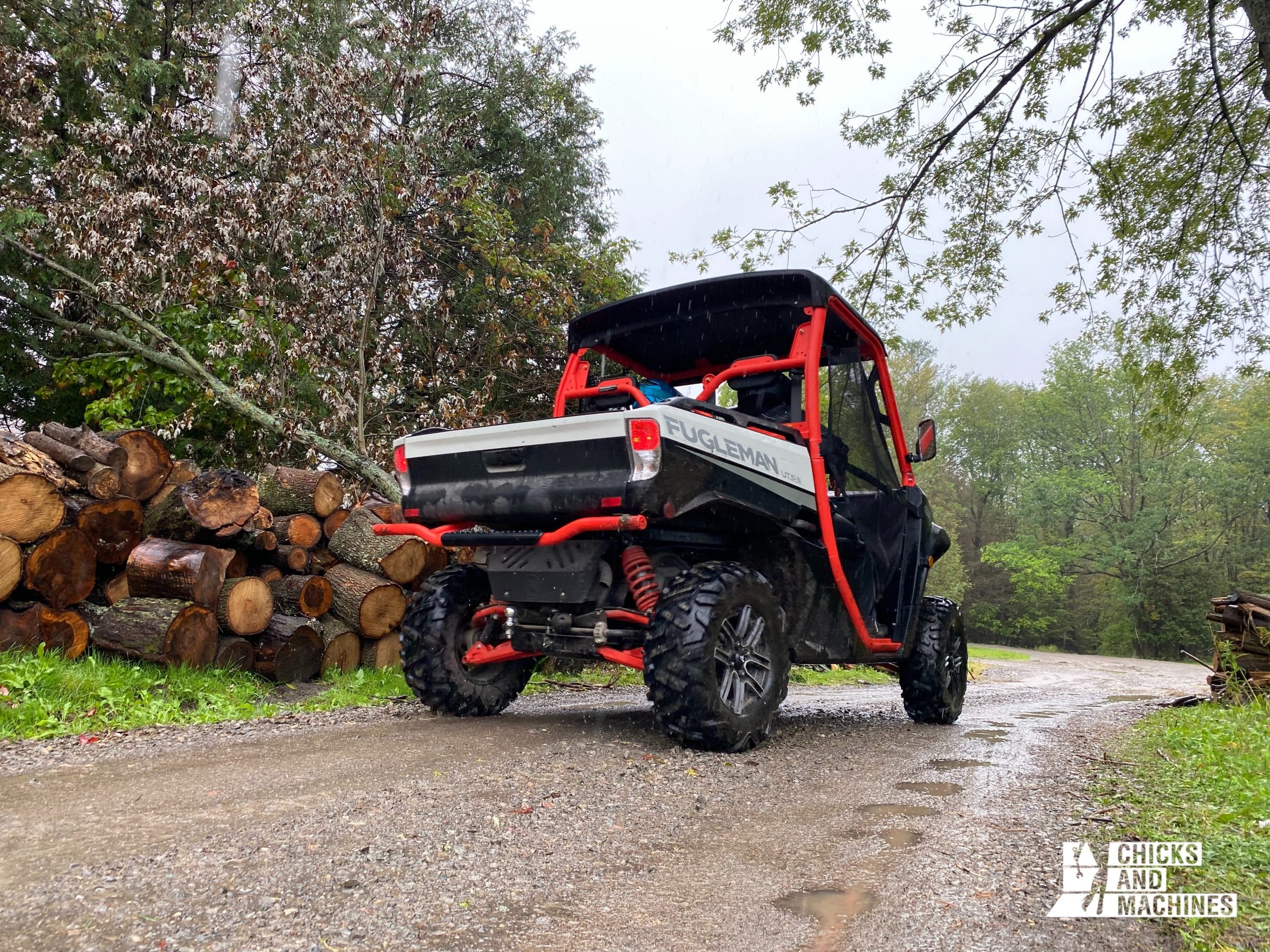 I didn't have enough time for my own taste behind the wheel of the Fugleman.
However, I must say that I prefer a side-by-side with full doors rather than nets. That's my small point of improvement, otherwise I have to admit that I had a great time driving the Fugleman.
I hope to have the opportunity to push this all-out soldier further. Yes, soldier, that's what Fugleman means. It's the soldier who was at the front of a regiment and I can tell you that he lives up to his name wonderfully.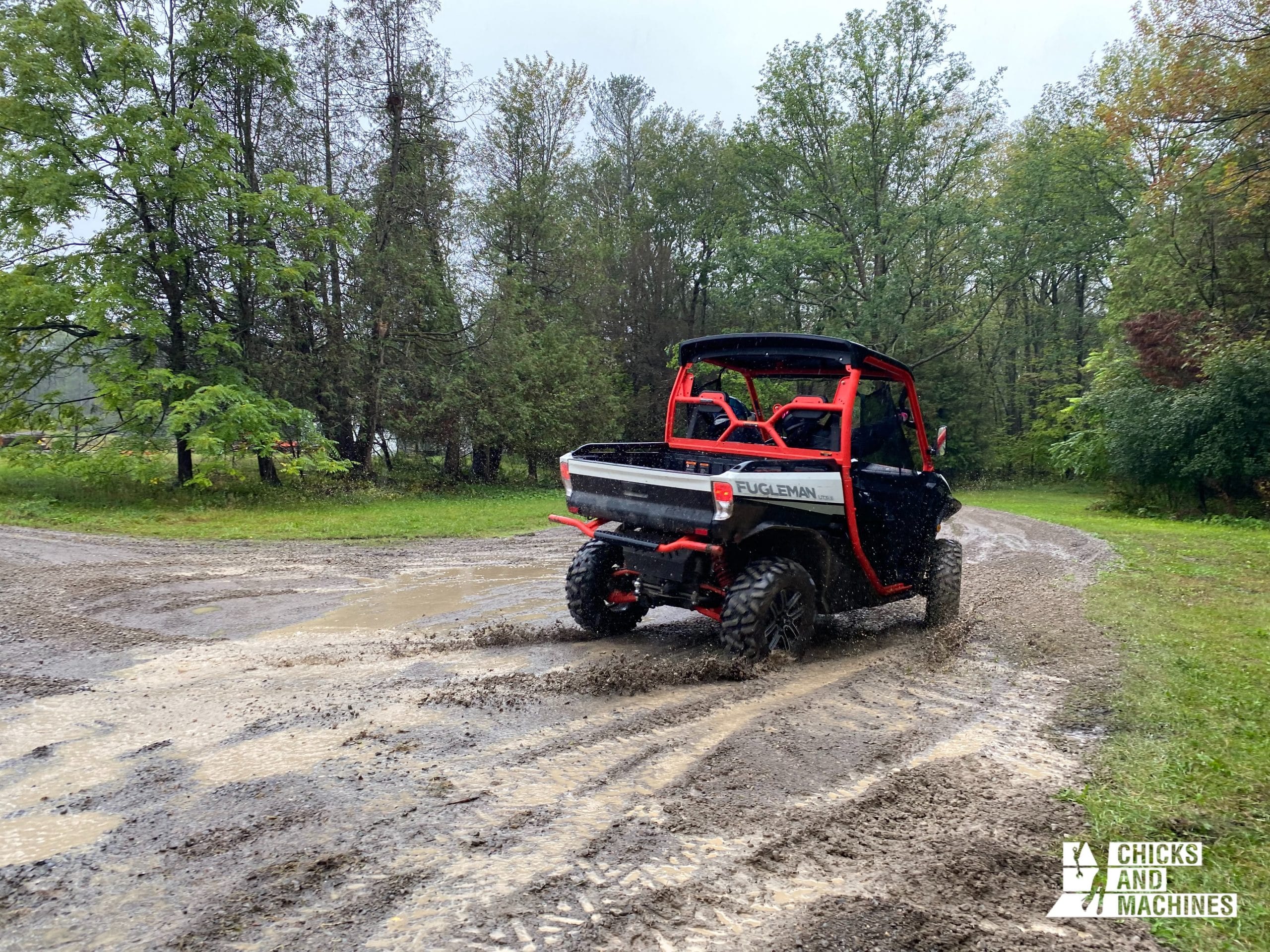 The starting price for this vehicle is $17,995 CAD.
I would like to thank Segway Powersports Canada for hosting the event. It was a pleasure to meet you and also a pleasure to discover your vehicles.
If you want more information on the range of Segway Powersports Canada vehicles or if you want to know where to get one, I invite you to visit their website.
Thanks also to the Chicks And Machines and Infoquad.com team for this great day of testing!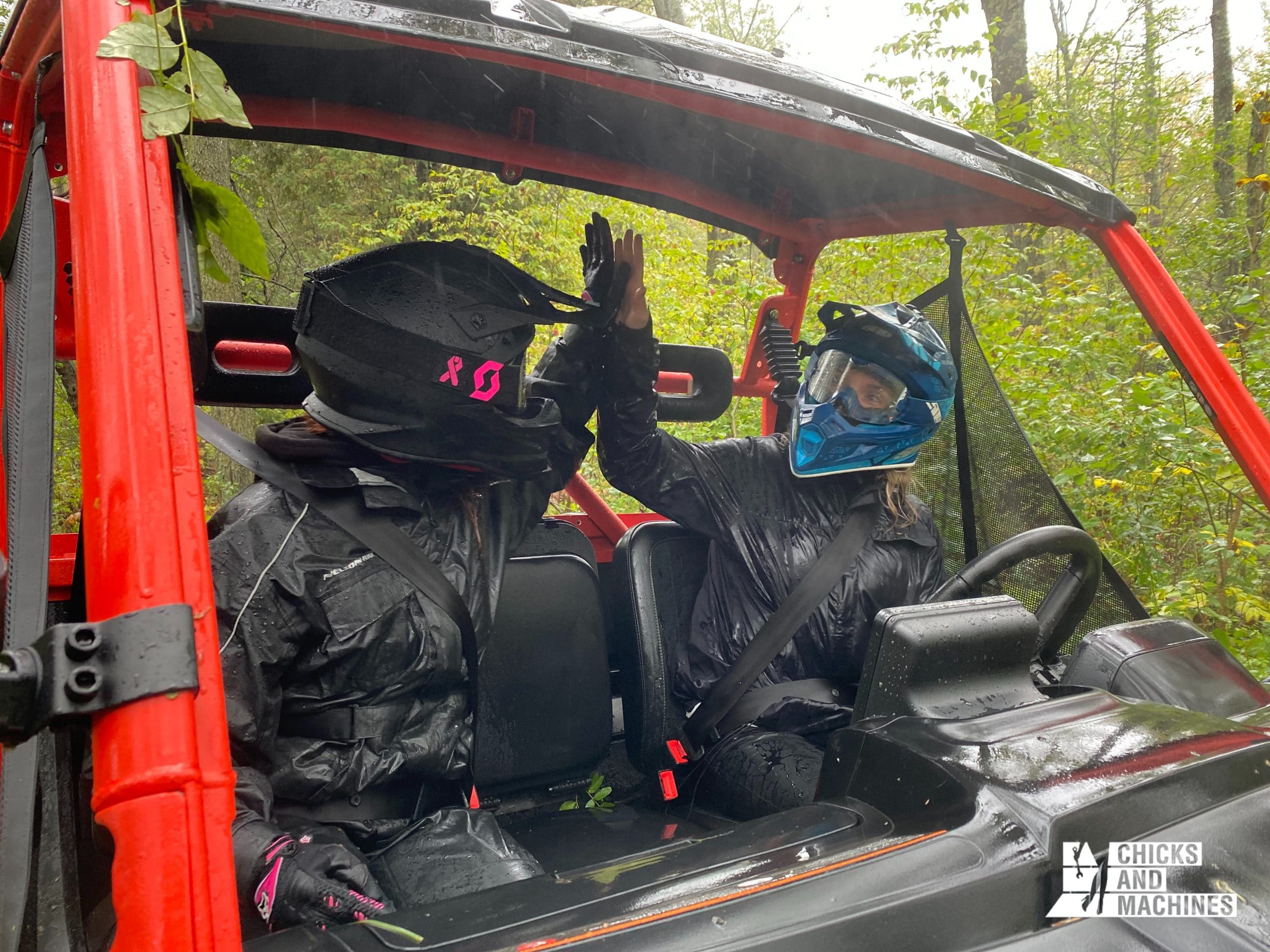 Thanks to Caro for joining me in this trial! Two happy girls!
- Cyn ✌️