The new 2022 Subaru WRX will arrive very soon, in early 2022.
A more aggressive, rally-inspired look
Drawing on decades of motorsports experience, Subaru engineers have created an all-new look for the fifth-generation WRX without sacrificing performance.
The look of the 2022 Subaru WRX has been completely redesigned. With dramatically widened fenders, a menacing hexagonal grille and an athletic silhouette, the all-new 2022 WRX represents its rally heritage.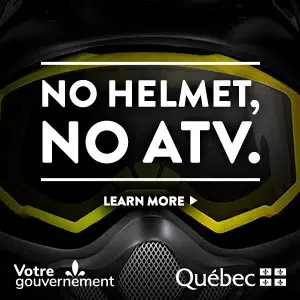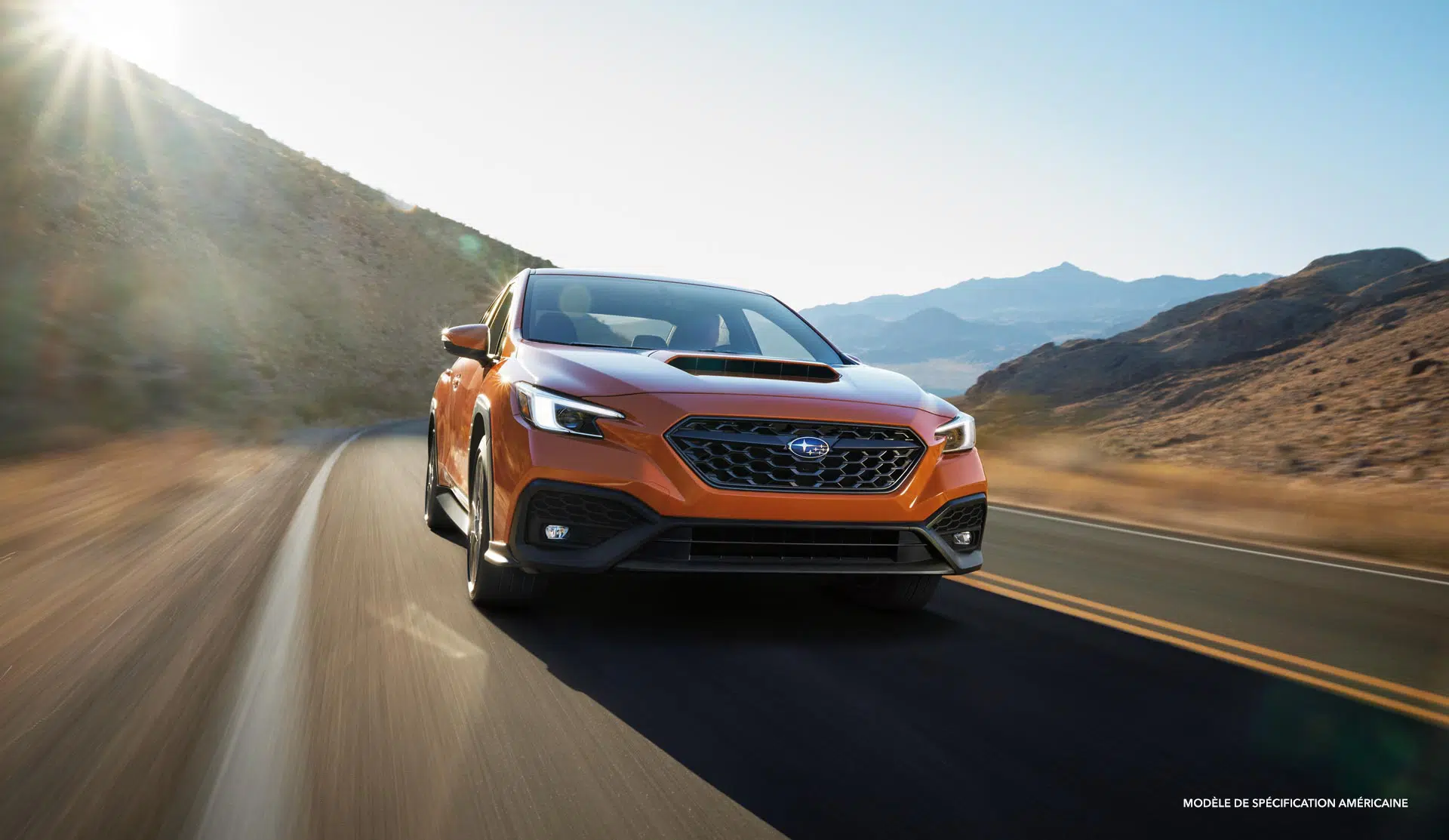 An air intake on the hood and a wider body add to the vehicle's aggressiveness. The fenders are now made of aluminum, and a slim rear spoiler matches the vehicle perfectly.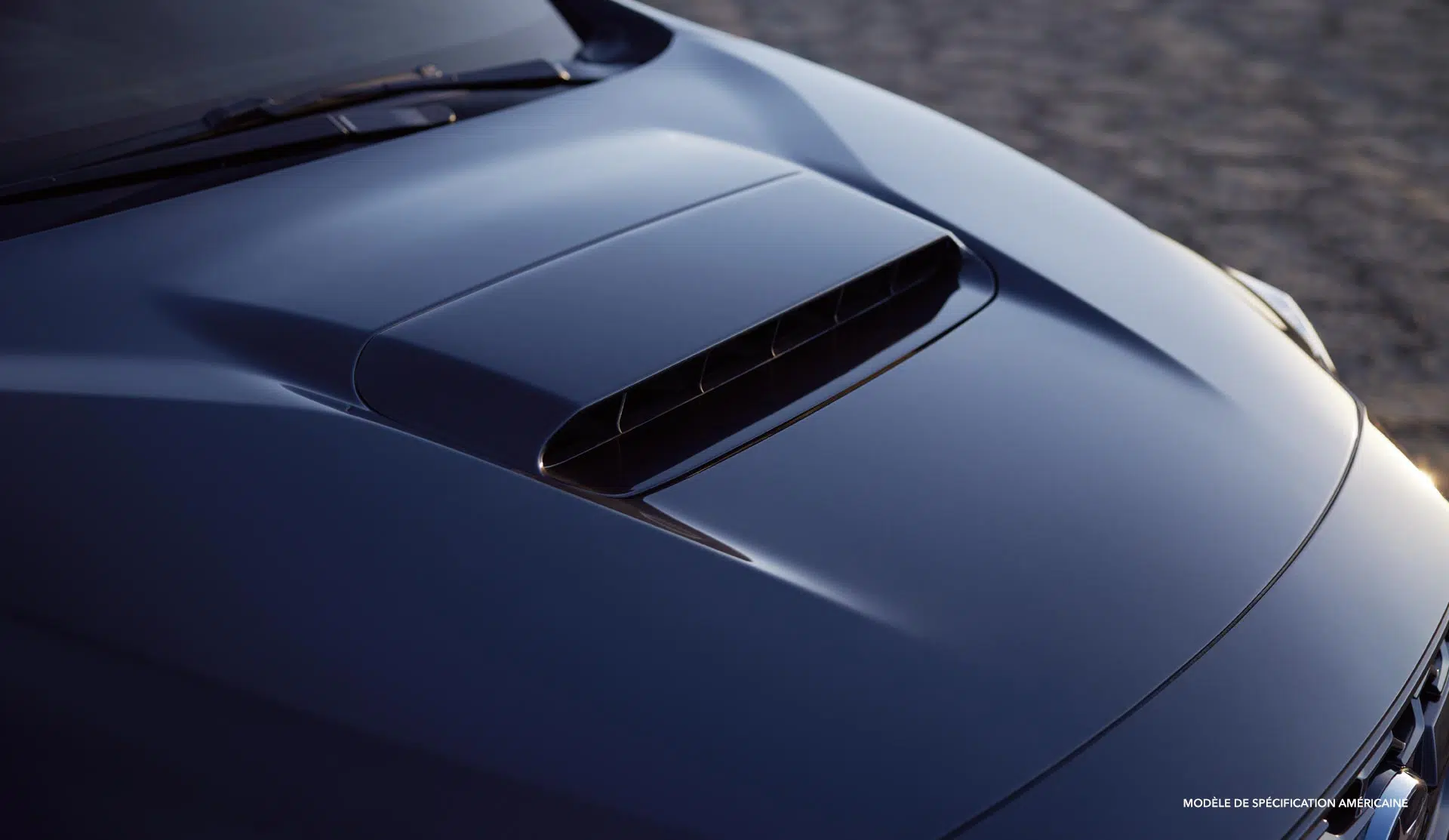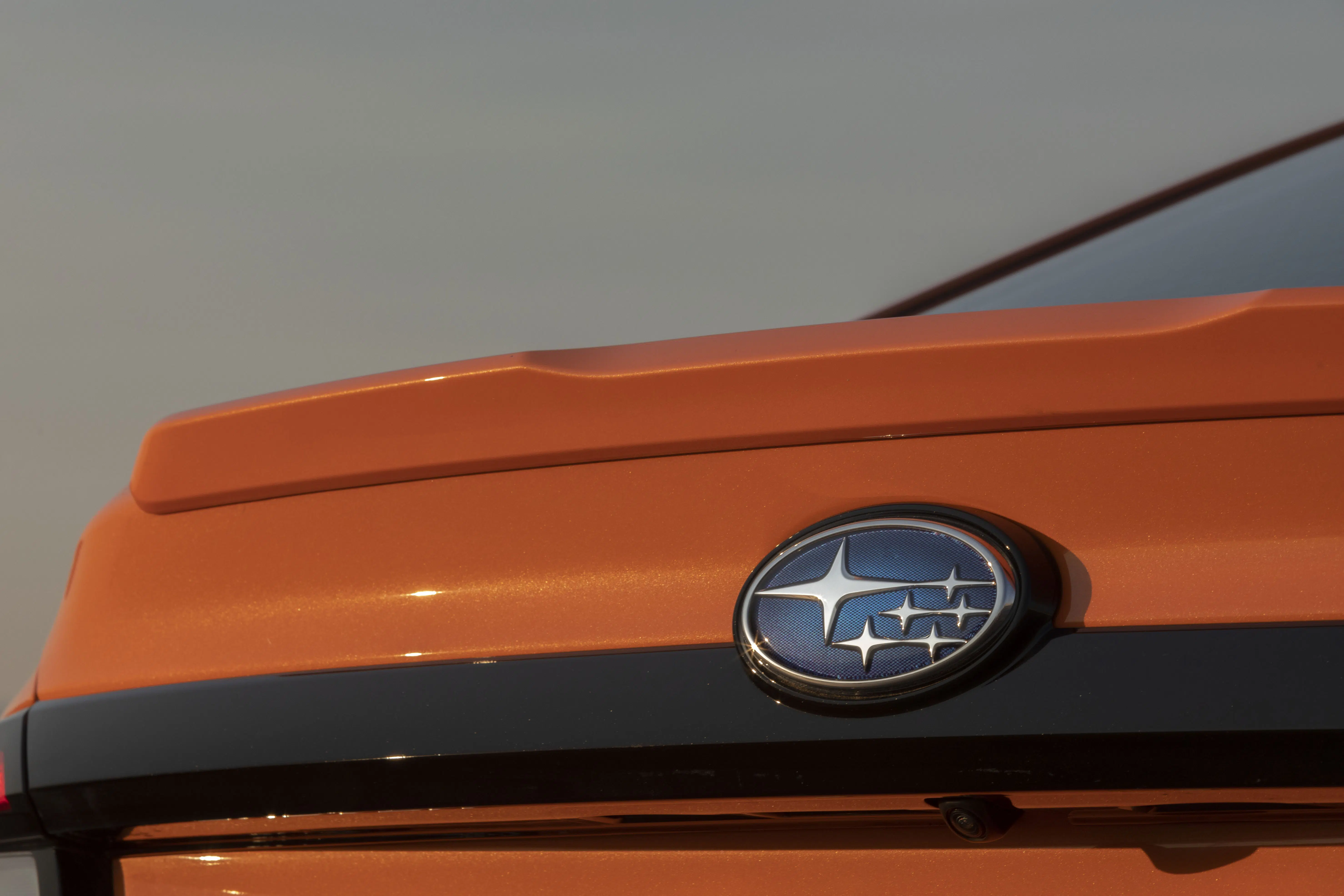 The headlights and taillights are also modified, giving them a more modern look. Aerodynamics is an important element that has been worked on, adding openings behind the front wheels and also on each side of the rear bumper.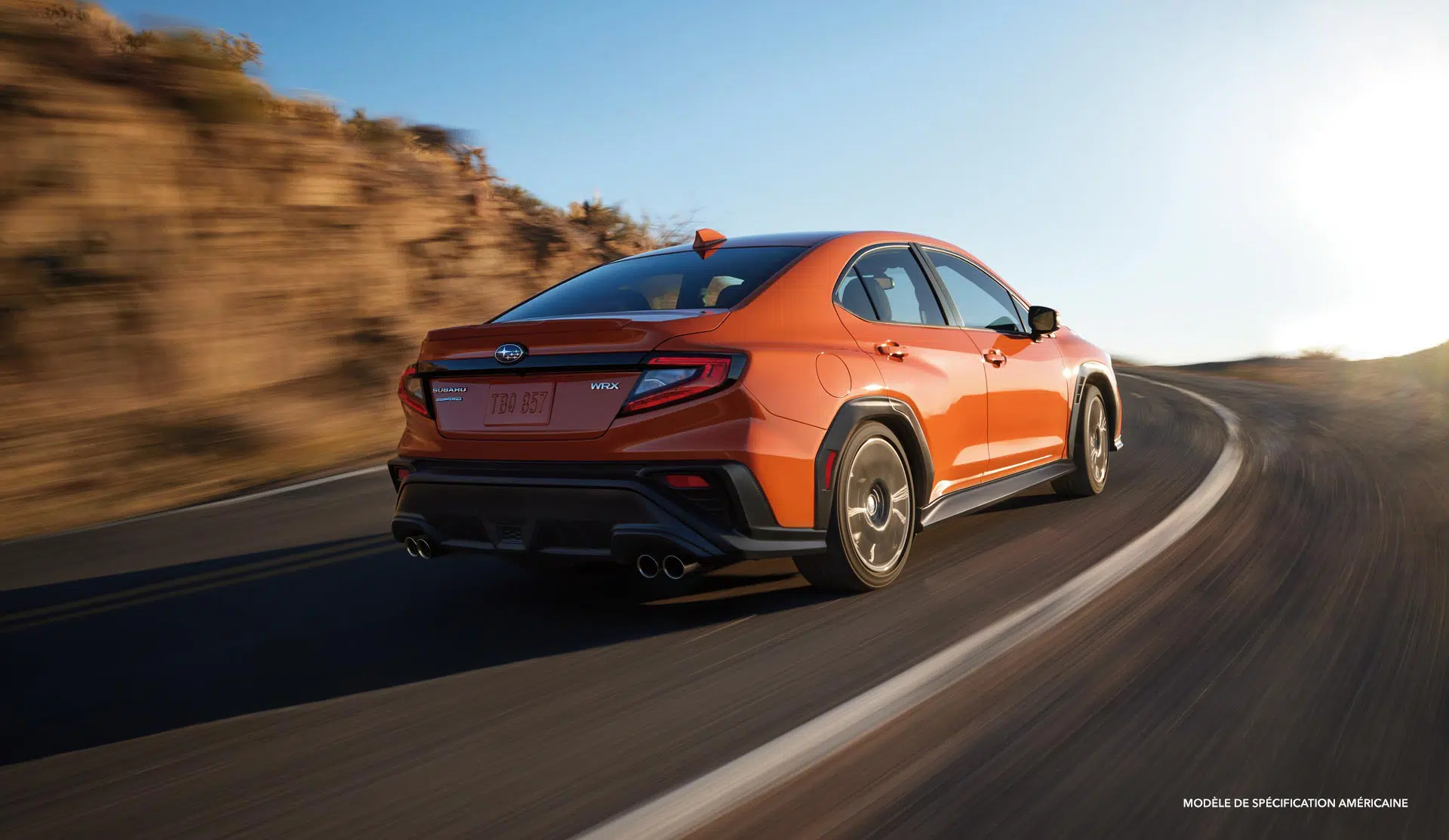 Performance and transmission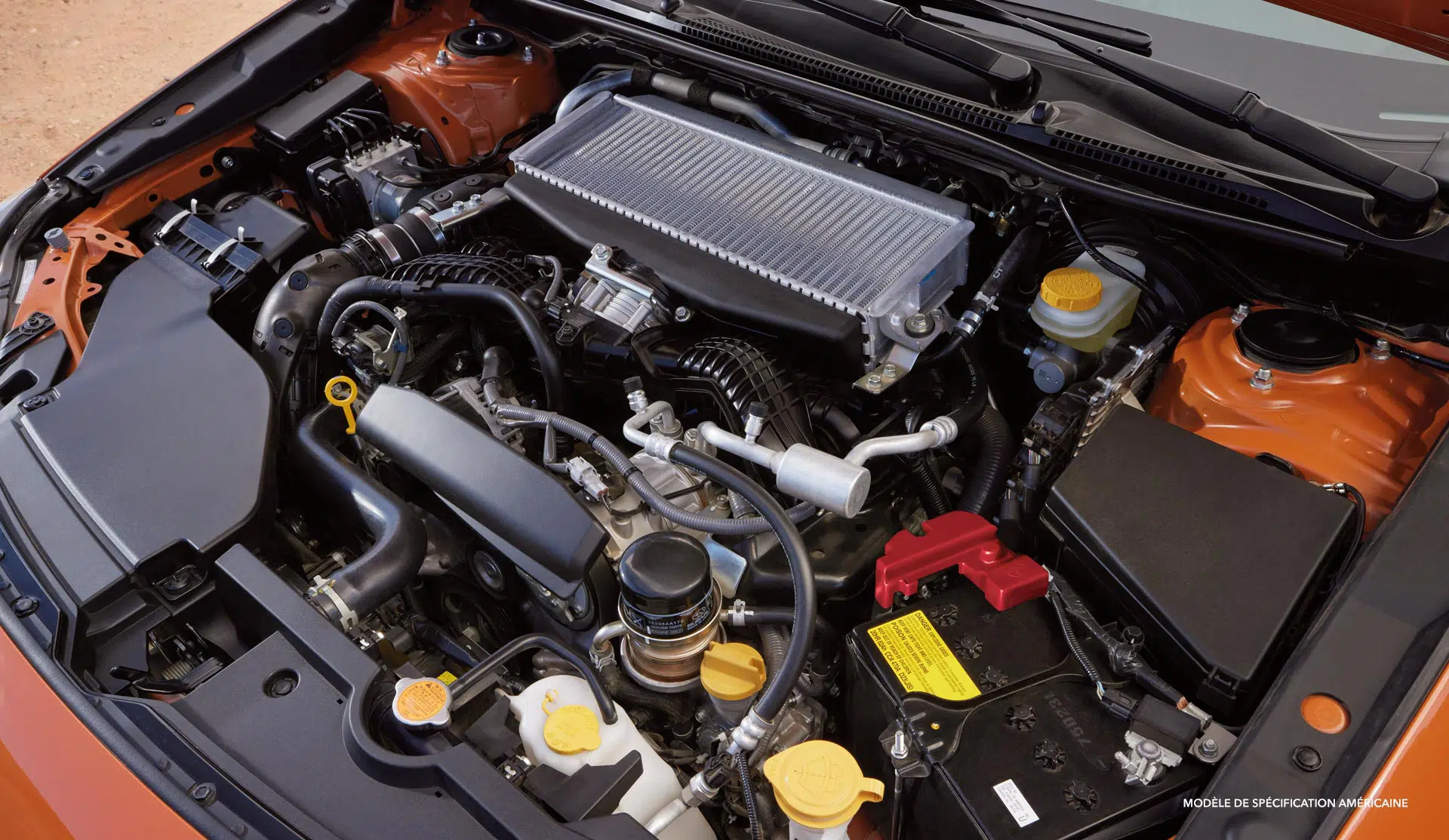 The 2022 Subaru WRX features the all-new 2.4L turbocharged direct-injection 4-cylinder BOXER engine. With 271 horsepower, the WRX offers quick response, more power and 258 lb-ft accessible from 2,000 to 5,200 rpm.
Responsiveness and acceleration are optimized by the increased displacement, coupled with a turbocharger equipped with an electronically controlled dump valve and air bypass valves.
Speaking of performance, the 2022 WRX offers two types of transmissions, either the new Subaru Performance Transmission (SPT), or the close-ratio 6-speed manual transmission.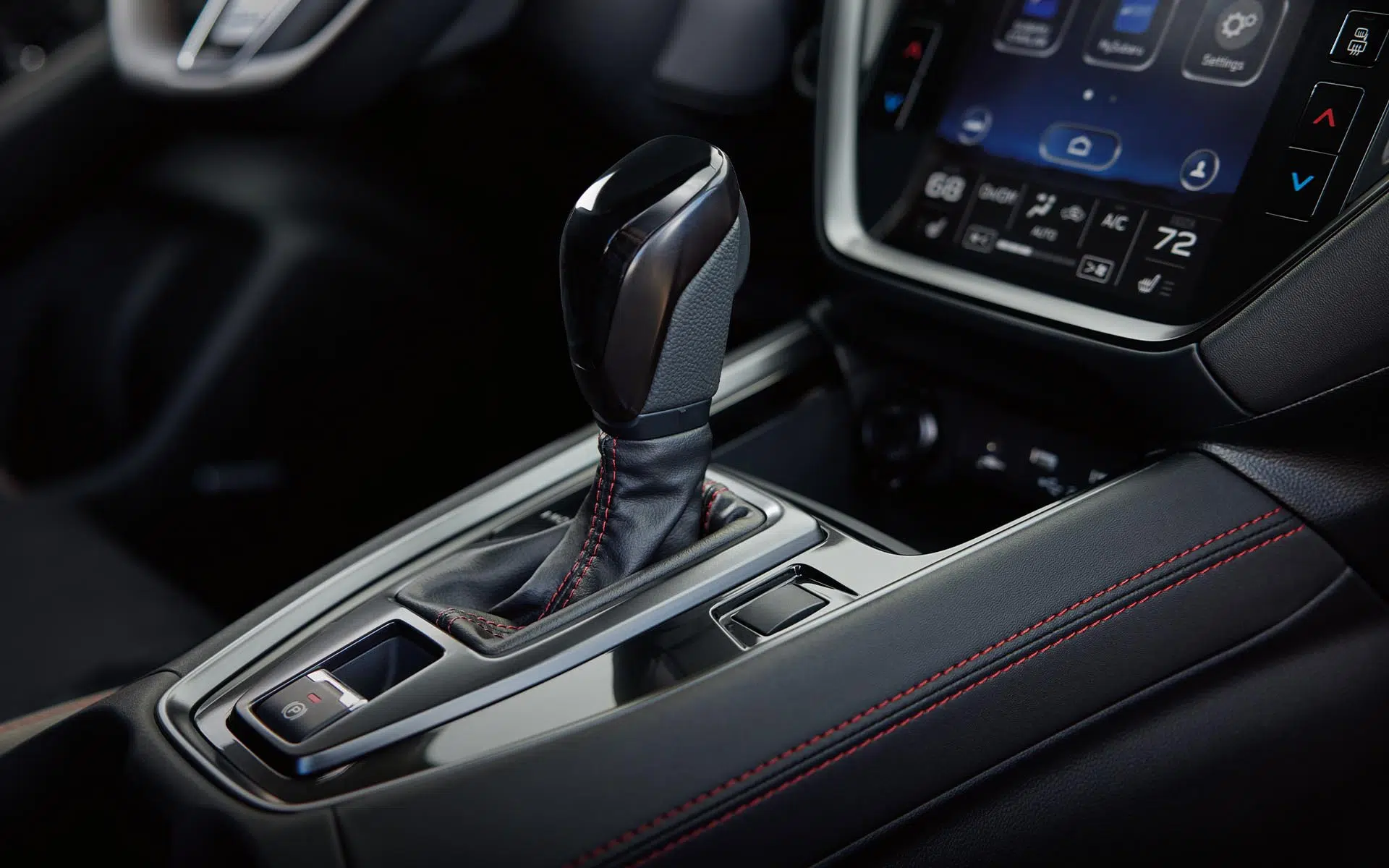 The Subaru Performance Transmission combines the convenience of an automatic transmission with paddle shifters with an 8-speed manual mode. It offers 30% faster upshifts and 50% faster downshifts. Shift logic is improved to be more aggressive, more intuitive, and to respond more quickly to driver input.
Engine and automatic transmission operation adapts to driving preferences with its three different "SI-Drive" performance management system settings.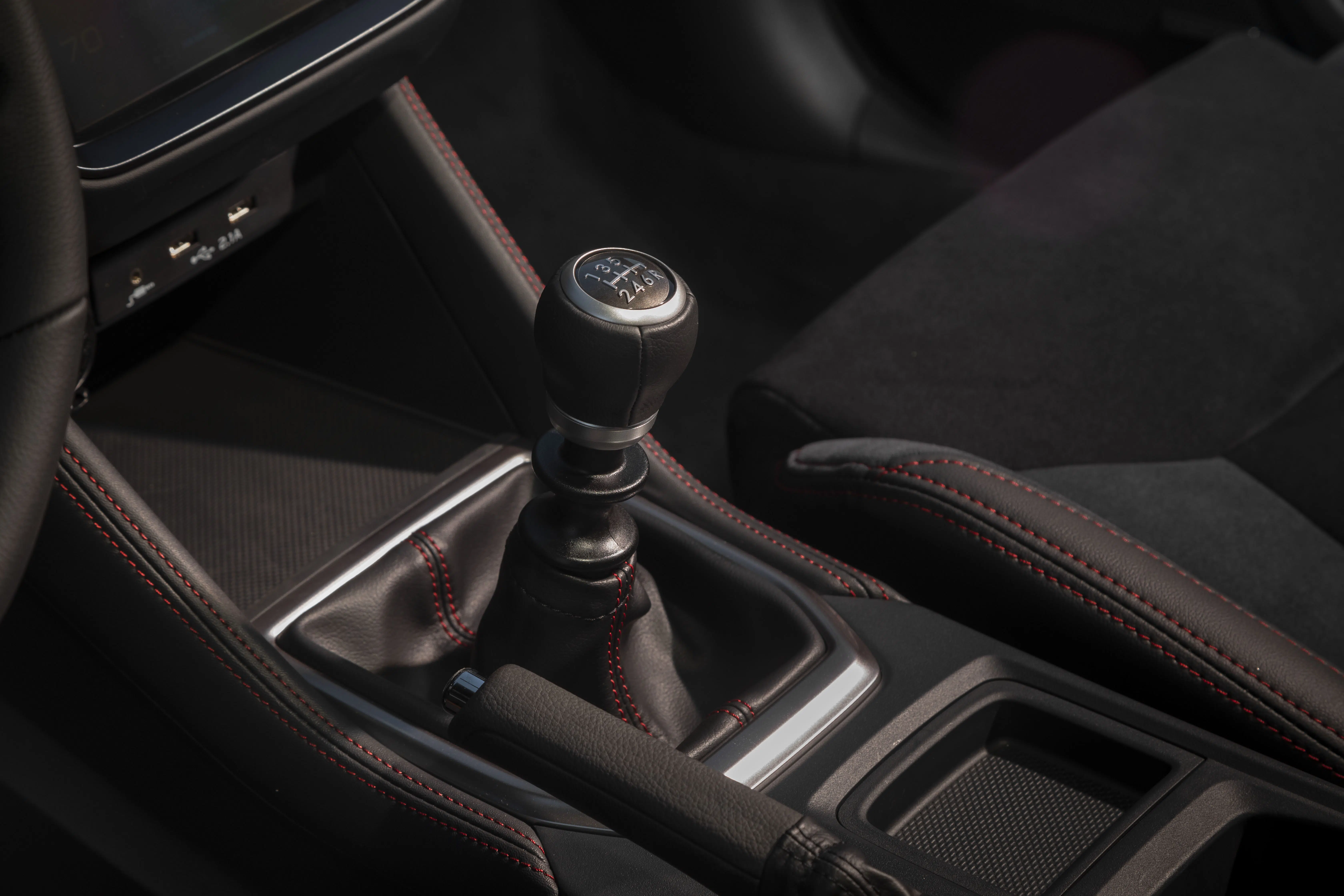 As for the manual transmission, it offers total control and unparalleled performance with its 6 quick-shifting gears. Controlled by an optimized and refined shift lever, the gear shift quality is optimal.
Unbeatable road handling
WRXs are well known for their all-wheel drive. The 2022 model is no exception. Stable, well-balanced traction that continues to improve based on rally experiences. Power distribution is optimal for maximum traction on all types of surfaces, from track to street to dirt roads.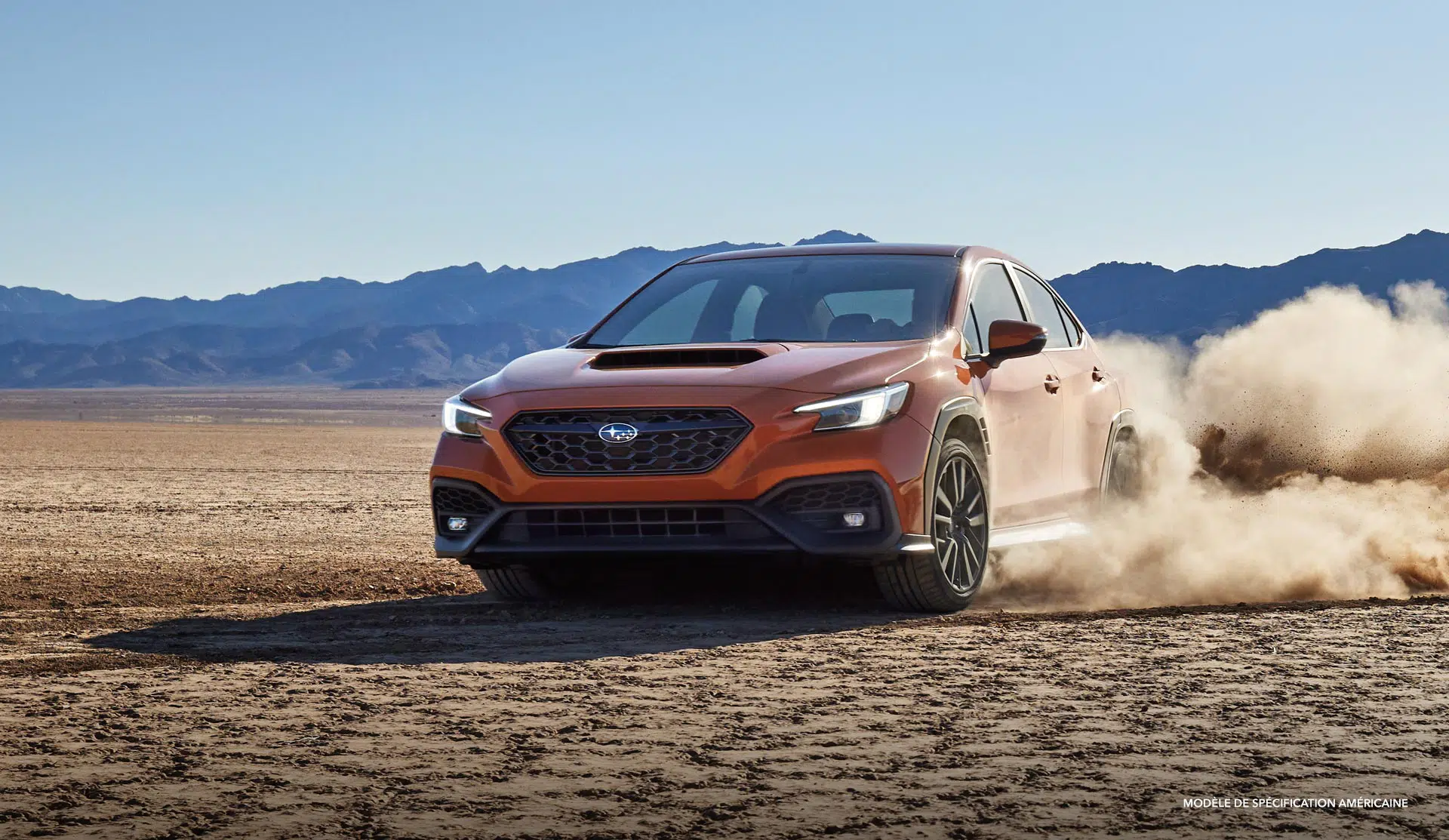 Improved suspension
The new 2022 WRX pushes the limits of handling with its retuned and improved suspension. Improved dampers, a stiffer chassis and high-performance tires allow for better control in cornering, steering balance and also vehicle stability.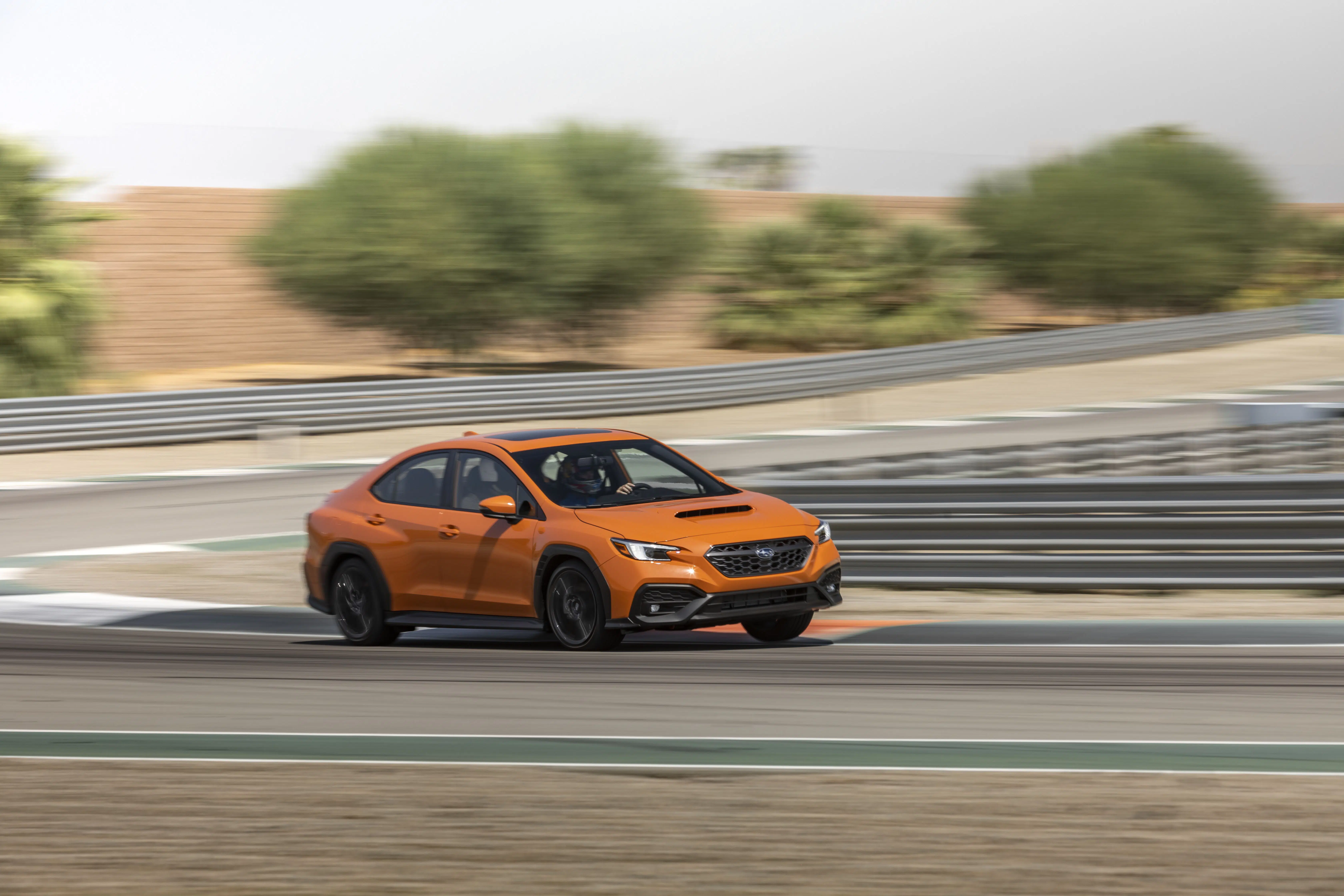 The suspension is tuned for unparalleled track performance, and therefore an optimal driving experience. As a result, the geometry has been improved so that the front suspension reduces mass lag.
In addition, a new electric power steering system separates the driver's input shaft from the engine's power steering shaft. These improvements increase response, provide greater precision and therefore a more intuitive steering feel.
Summer performance tires on 17- or 18-inch alloy wheels and four-wheel ventilated disc brakes allow the 2022 WRX higher levels of dynamic performance and also ride comfort.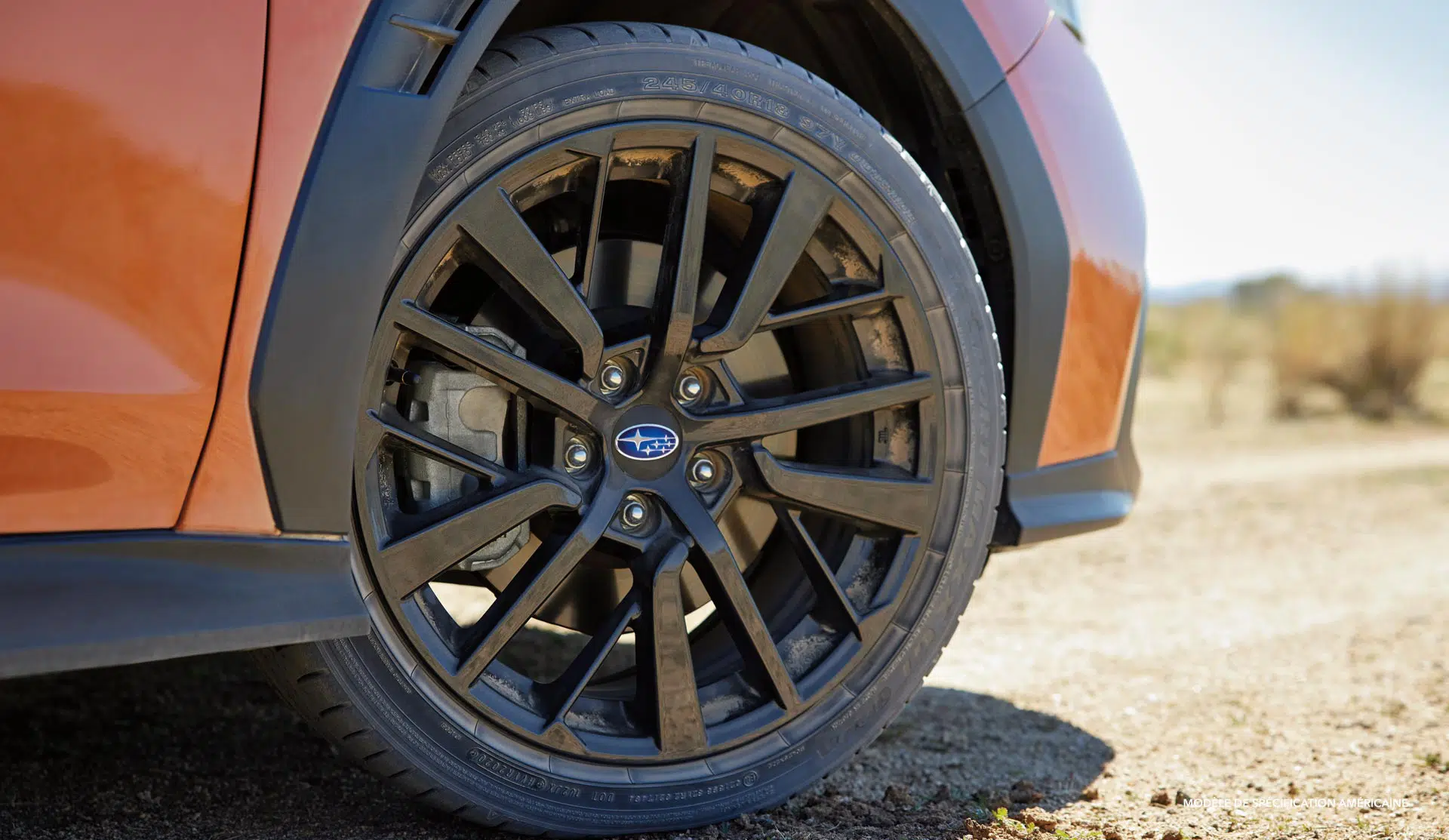 Stability and handling
The 2022 Subaru WRX is built on the "Subaru Global Platform" for the first time ever, using high-strength steel. This provides long-lasting quality, nearly 30% more torsional rigidity and 75% more rigidity in the suspension mounts, a much quieter cabin and a lower center of gravity.
The suspension travel is longer, which increases stability and grip on all types of surfaces. The rear stabilizer bar is now attached directly to the body rather than the subframe, which is more efficient and reduces the amount of roll in corners.
An interior that perfectly reflects the essence of the 2022 WRX
The 2022 WRX features a black interior with red stitching details that contrast perfectly. Black carbon fiber accents also give this vehicle a more aggressive feel.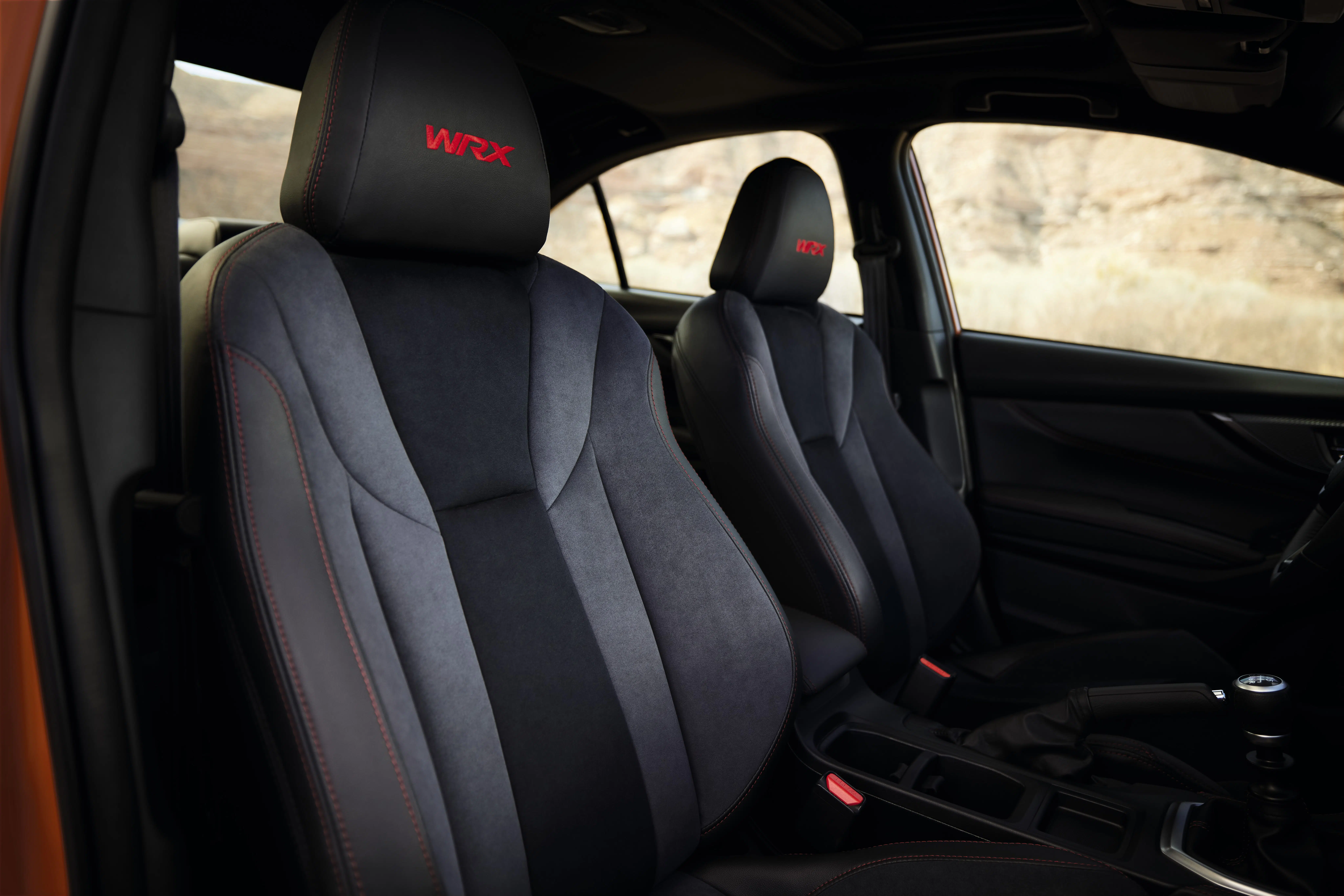 The automatic power windows, 60/40 split folding rear seat, power door locks and power door mirrors are all evidence of the luxury of this vehicle.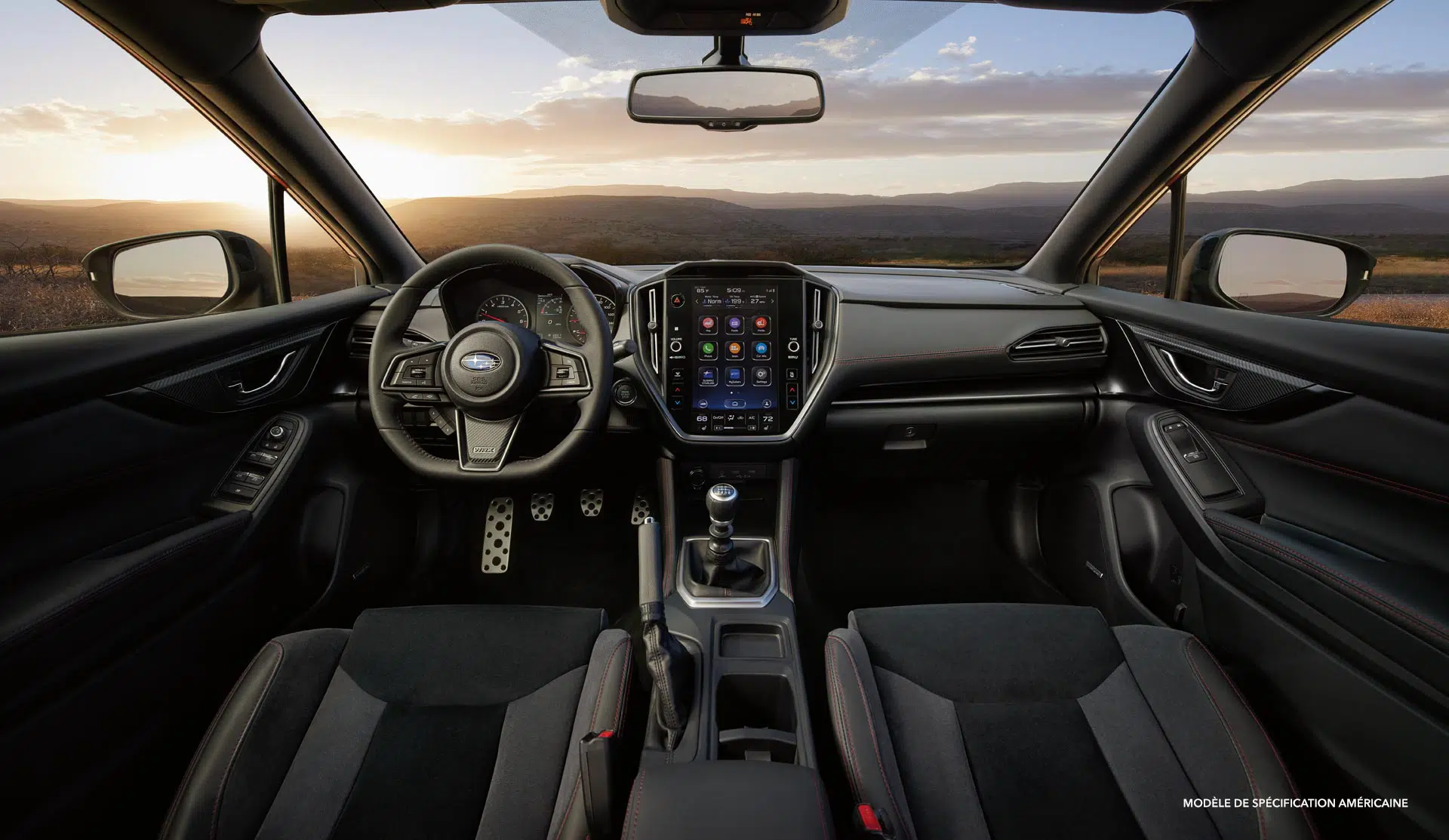 New steering wheel design
The interior of the new 2022 WRX was designed for comfort, offering a high-performance ride and unmatched driving confidence.
That's why the all-new flat-base "D" shaped steering wheel is the perfect fit. It offers ergonomic control and near-instantaneous response from the 13.5:1 ratio dual-pinion steering.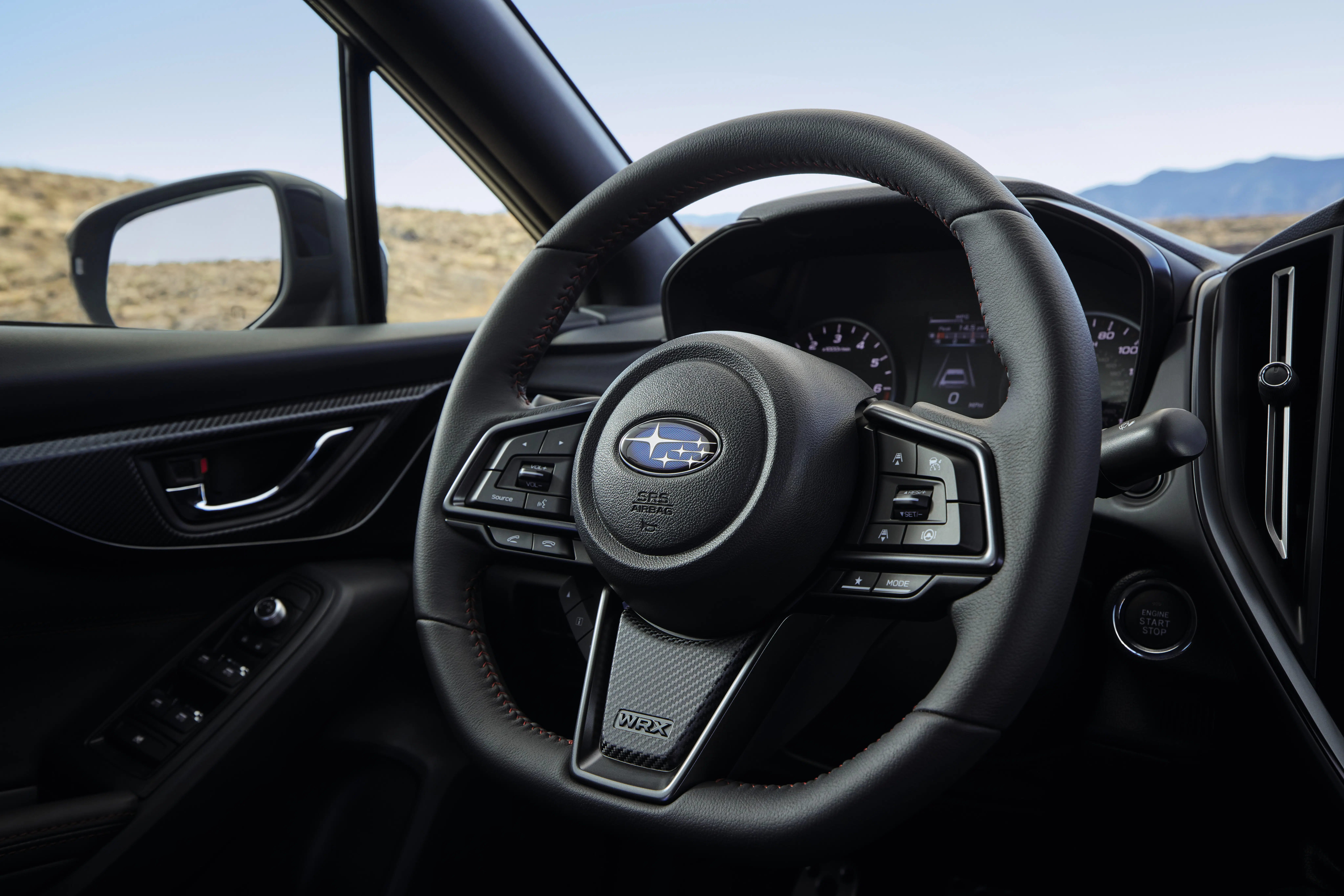 The latter is leather-wrapped and offers EyeSight control, integrated switches for audio and voice recognition.
Impressive storage space
A performance car with lots of storage space? That's exactly what Subaru wanted to offer with the 2022 WRX. With the rear seats and their 60/40 folding system, in addition to the spacious trunk that can hold 12.5 sq. ft., you will be able to easily go about your business.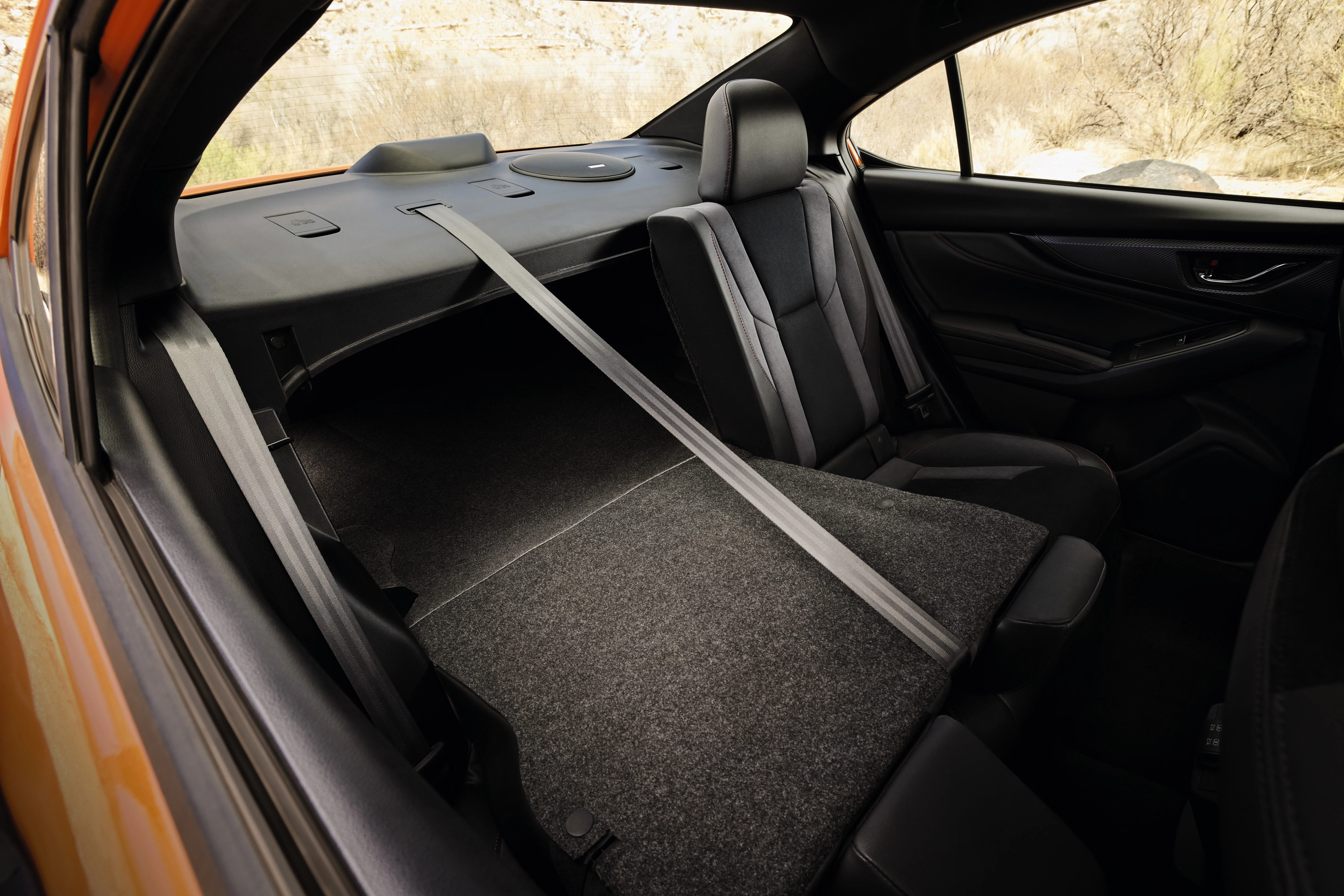 Technology and safety
The all-new 11.6-inch vertical touchscreen allows for the use of the SUBARU STARLINK system. This system is compatible with Apple and Android, allowing you to have everything at your fingertips, such as your applications and navigation system.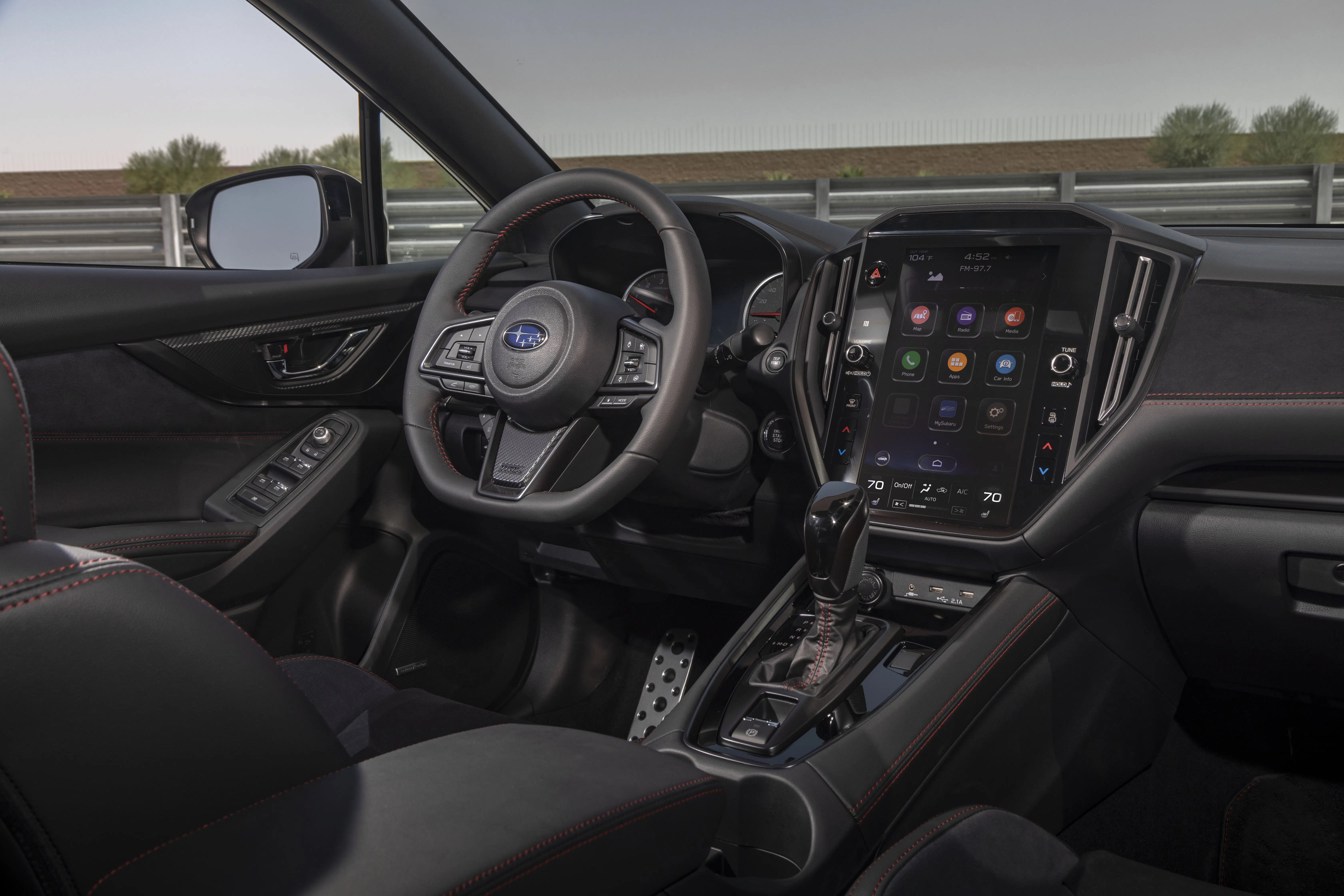 For added safety, Subaru EyeSight Driver Assist Technology (exclusive to SPT models) has been developed. It detects traffic movement, optimizes cruise control, and alerts the driver when he or she strays from the lane.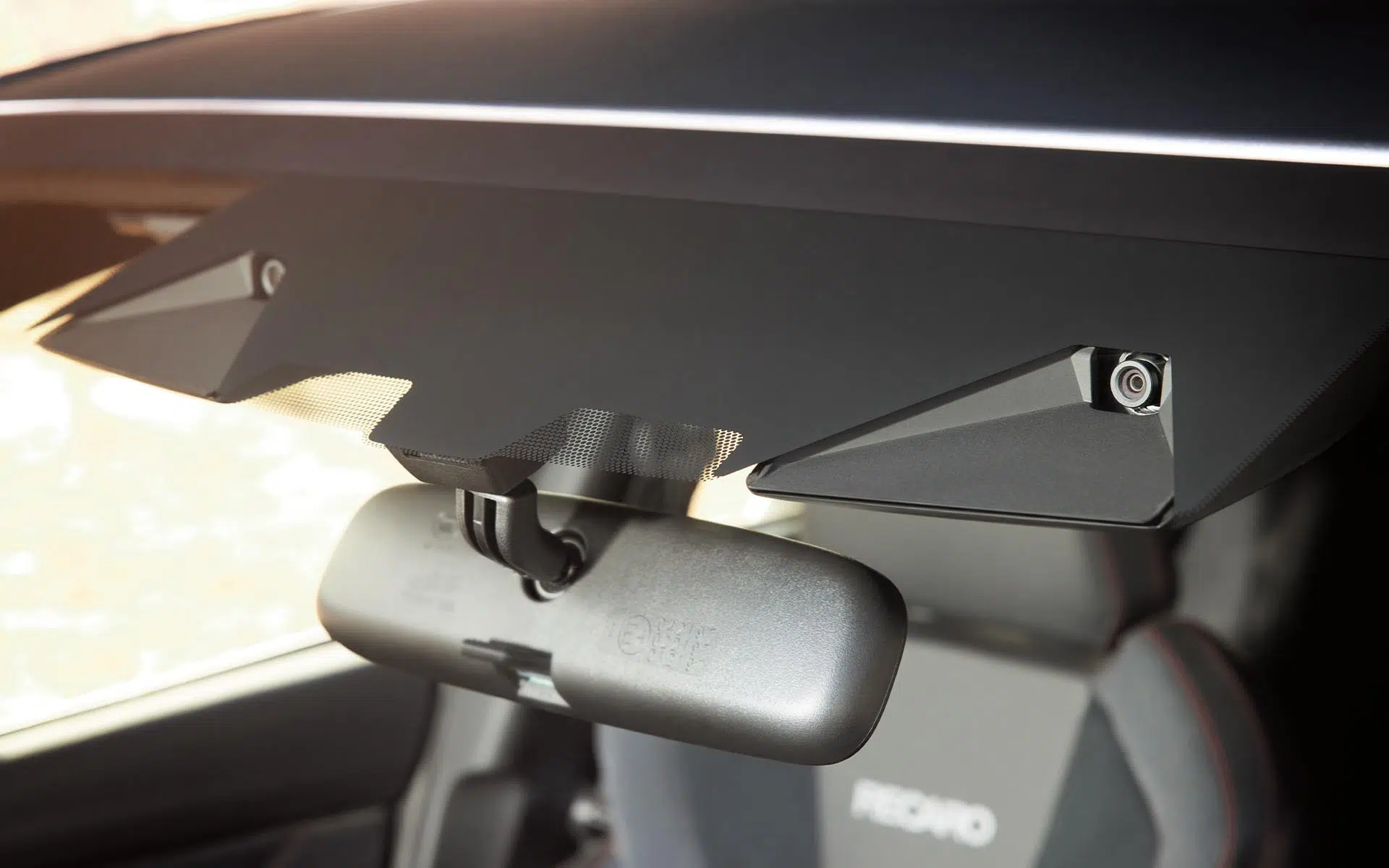 In addition, the automatic Pre-Collision Braking feature can apply the brakes fully to bring the vehicle to a complete stop in emergency situations.
Automatic Emergency Steering, an all-new technology for 2022, can assist in certain emergency scenarios by steering the vehicle in a safer direction when emergency braking is not sufficient. It can also steer the vehicle away from an oncoming obstacle.
Finally, the Advanced Adaptive Cruise Control with Lane Centering takes the stress out of driving by helping control steering, braking and acceleration in traffic and on long trips.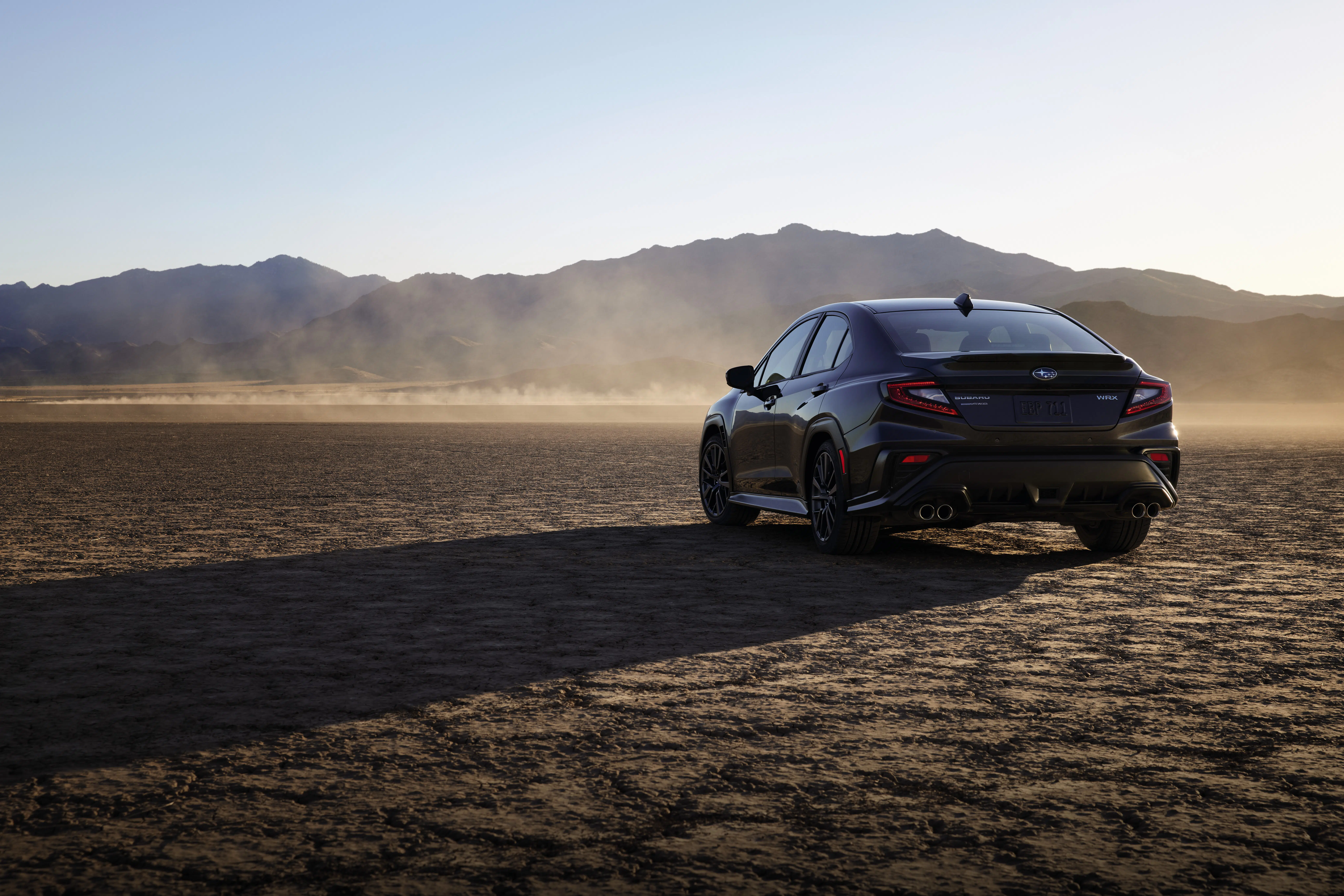 A car that performs as well as it does
According to ALG, the WRX has held its value better than any other vehicle in its class for seven consecutive years, making it a wise choice.
In short, the 2022 WRX is much more than a sports sedan. It's the result of decades of learning about motorsport competition, and also advances in technology. That's why Kelley Blue Book considers Subaru one of the top five performance brands.
However, we don't yet know how much the new 2022 Subaru WRX will retail for…to be continued!
Visit your nearest dealer for more details!
To continue reading on similar topics:
- Émilie ?