I always look forward to the launch of my favorite products.
As a Can-Am on Road ambassador, I don't need to tell you that I was particularly excited about this launch.
After a rather quiet year for the Ryker in 2021, the Quebec company is hitting hard in 2022.
#WomenofOn-Road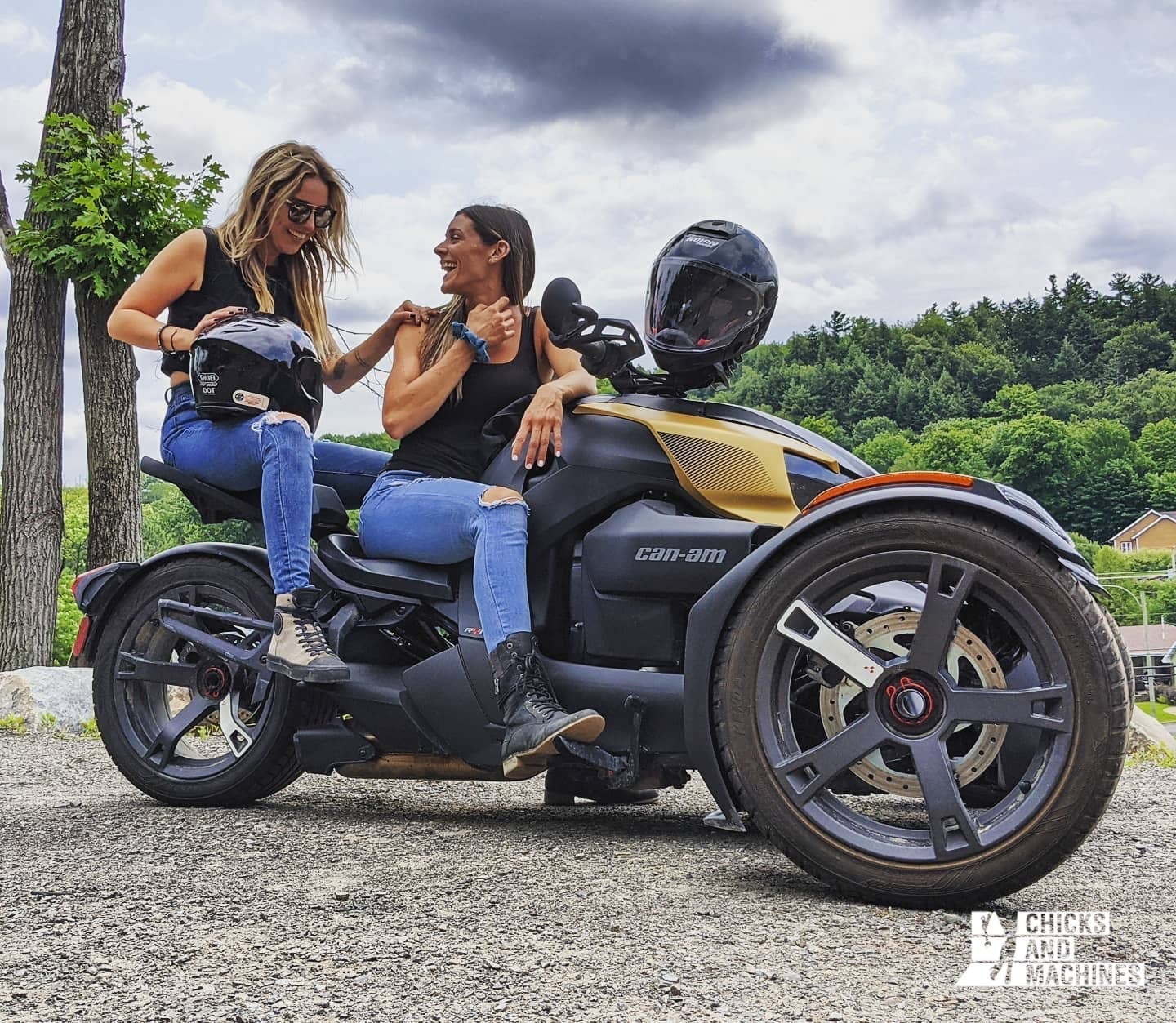 First of all, I must highlight the effort of Can-Am Sur Route to open the road to everyone, no matter your gender, your origin or your level of experience. They put a lot of effort into it and it works!
That said, 37% of Spyder and Ryker drivers are women, which is double the industry average. A mission that is close to our hearts!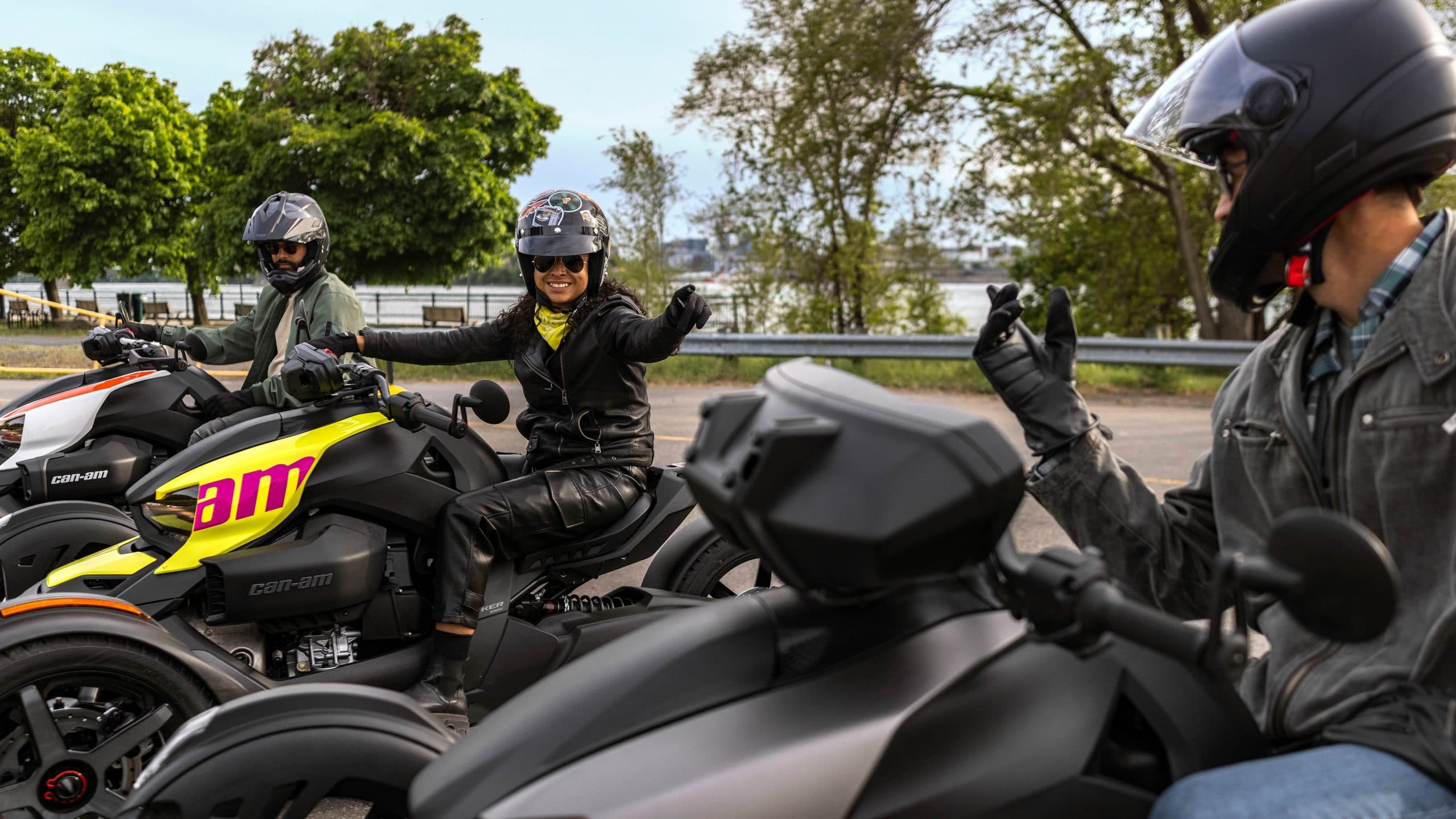 Explore in comfort with the 2022 Ryker Rally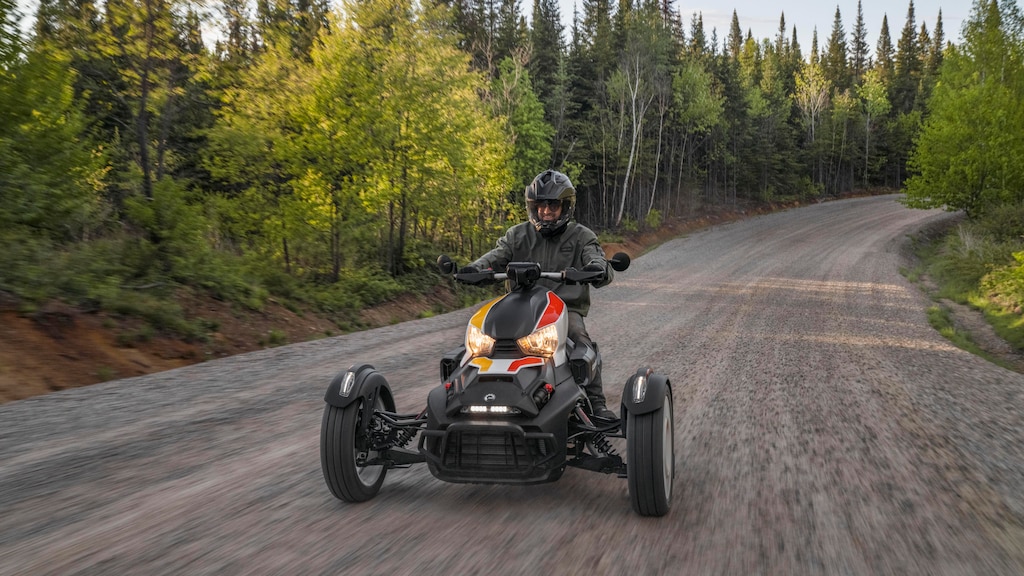 Performance and comfort are the keywords in 2022 for the Ryker.
The Rally version, still equipped with the Rotax 900 engine, is back for the pleasure of thrill seekers, but in an improved version! I'm totally thrilled that Can-Am decided to push the Rally experience further.
I love pushing the limits of the vehicles I drive and I can't wait to get my hands on this model! I love going off-road and have no limits when it comes to exploring.
The 2021 already offered the driver a lot of capability both on and off the road. With the 2022 version, I feel that driving will be taken to another level of freedom.
For more comfort and maximum ergonomics, the Rally edition has a new seat, new handlebars and new footrests. Also on the comfort side, the model is equipped with a new suspension with KYB† HPG front and rear shocks with adjustment and an additional one inch of travel.
Besides, the ground clearance is higher. Personally, I'm happy with this improvement. When riding off-road, the last thing you want to do is to break the underside of your vehicle. This aspect offers more freedom when exploring more chaotic territory.
In addition to the increased ground clearance, the Rally Edition offers reinforced rally tires and rims, a grille protector, an underbody skid plate, air intake with pre-filter, and fenders. Details that make the difference in rough terrain.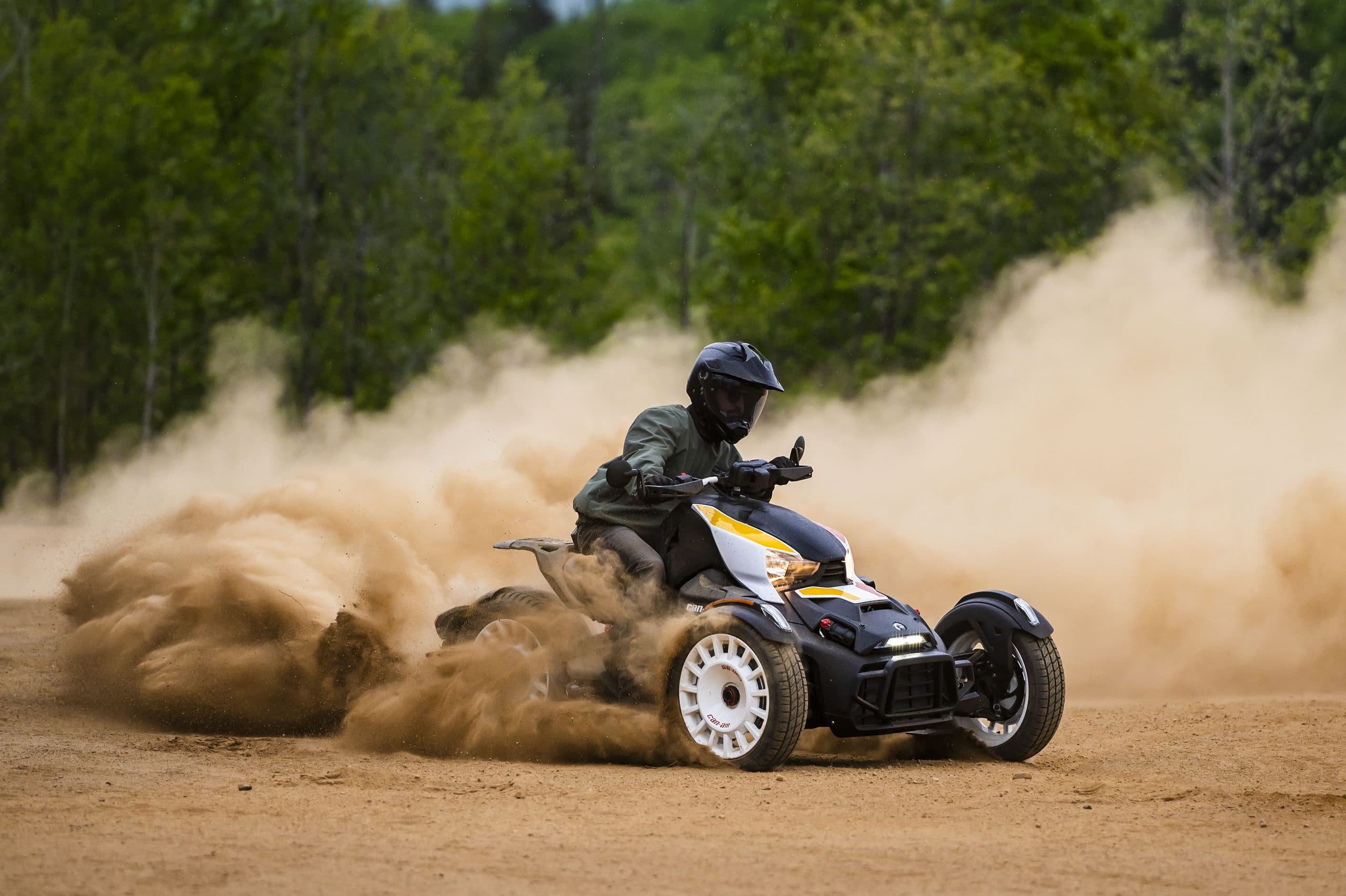 Which brings me to the rims that give the Ryker a very original look! Impossible to go under the radar. I love it!
Another interesting addition this year is the new AKRAPOVIC exhaust. It will definitely improve the driving experience, so I'm really looking forward to it!
The cruise control is also an interesting addition. When you go on long rides, it's always appreciated! A nice addition that everyone will love.
Rally mode has never been so fun with all the new features added to the model this year! It will be a pleasure to go on new adventures with this much improved vehicle.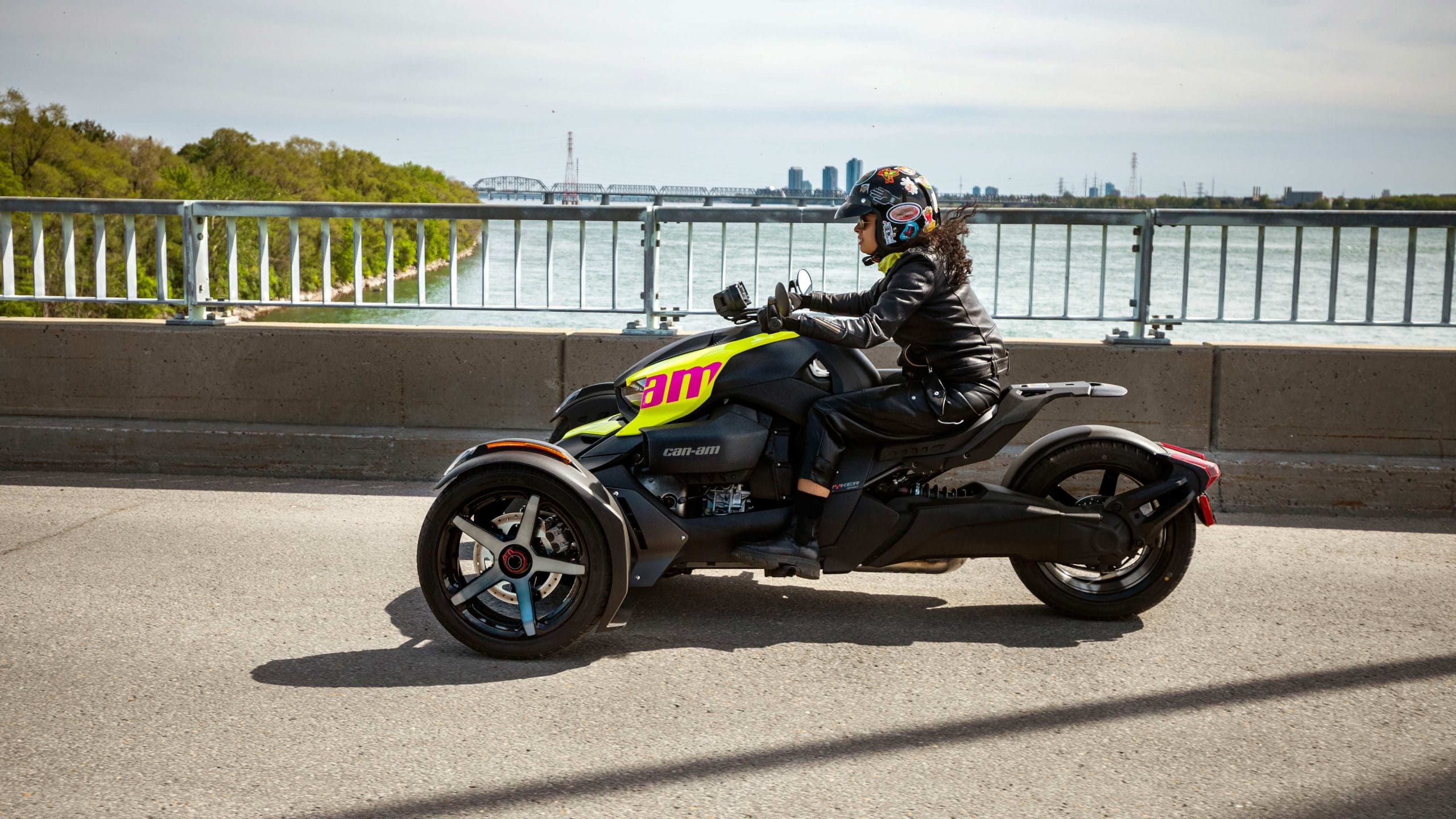 The sport model is no longer the entry level model. Oh no, it is now the model between the base model and the Rally.
It is a model that offers performance and comfort to its rider thanks to several interesting features and more standard accessories.
The sport model is powered by the Rotax 900 engine and has standard cruise control and the sport mode back. Yeah! Already, we like it!
It has a sporty look and the Max extension allows you to add either storage accessories or a passenger bench. There is also a sporty comfort seat and a suspension with adjustable KYB HPG shocks.
New accessories and cool clothes !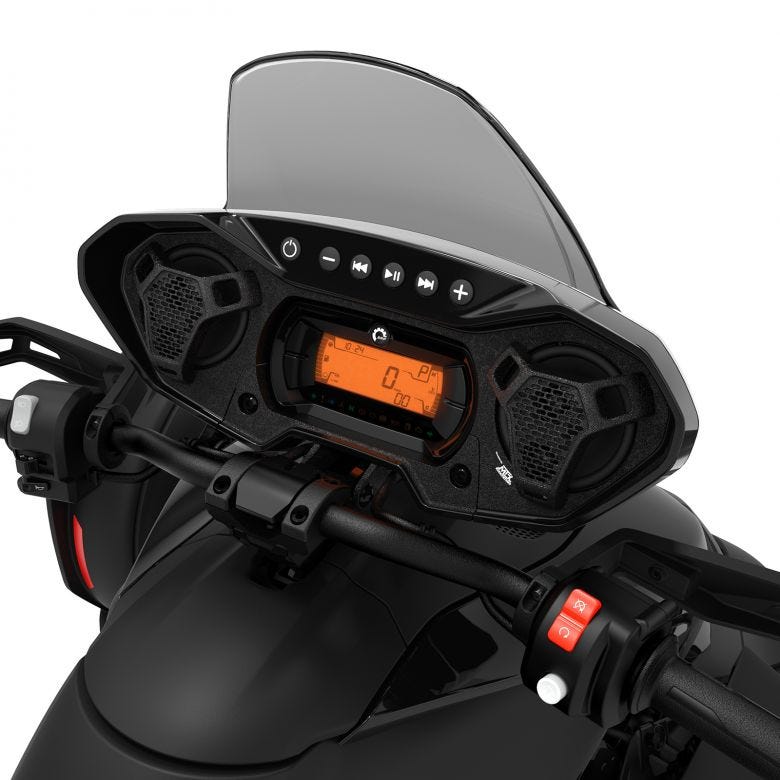 In 2022, you can add an MTX Audio System to listen to the Chicks And Machines playlist, for example 😉, directly from your Ryker! These two speakers allow you to listen to your music up to 90 km/h. There is also a windshield that integrates with the console. This is an option that speaks to me a lot! Don't you?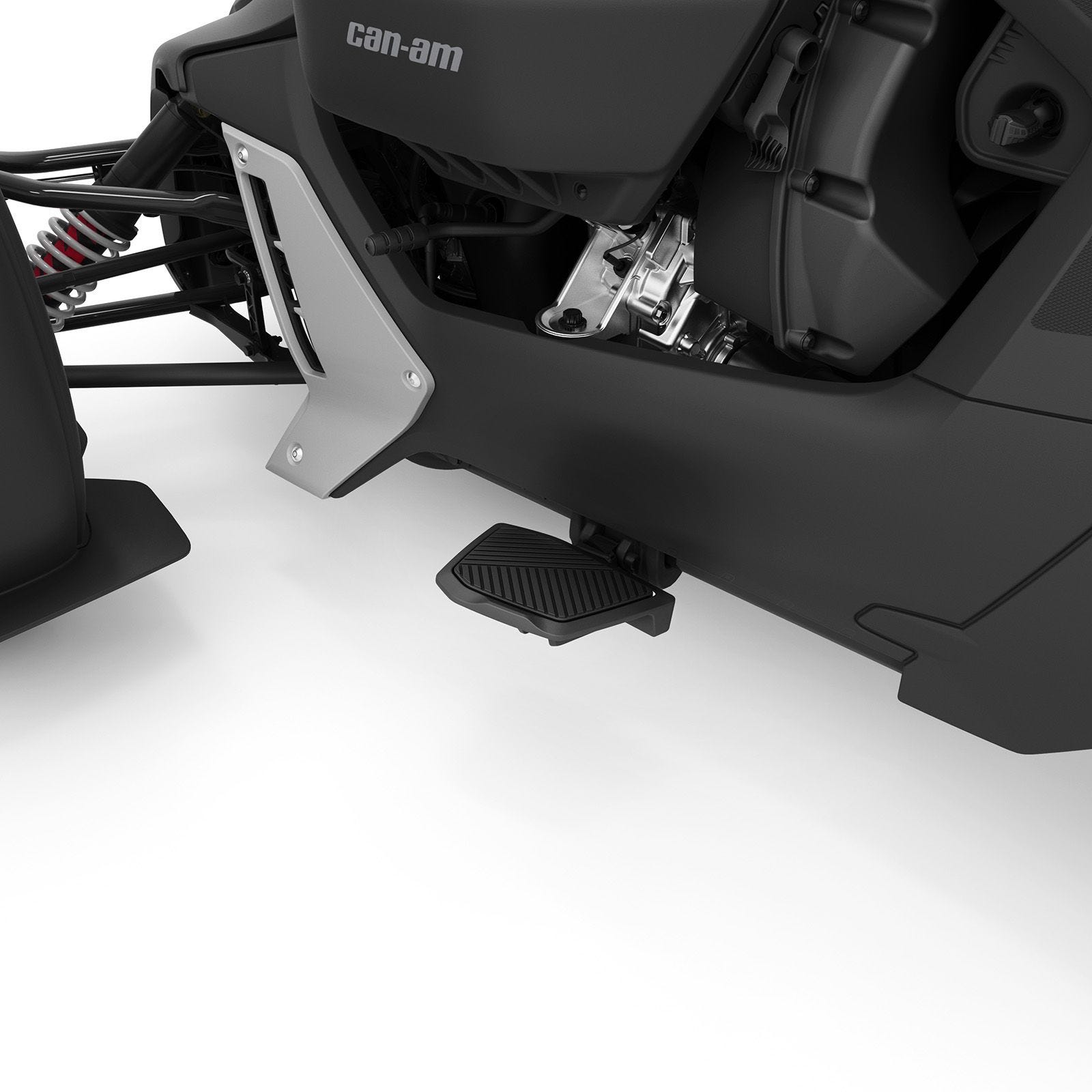 The new footboards offer more comfort, ideal for long trips. Just looking at them, it inspires comfort!
Again, new vibrant color panels will be available for 2022. I love being able to customize my Ryker so easily!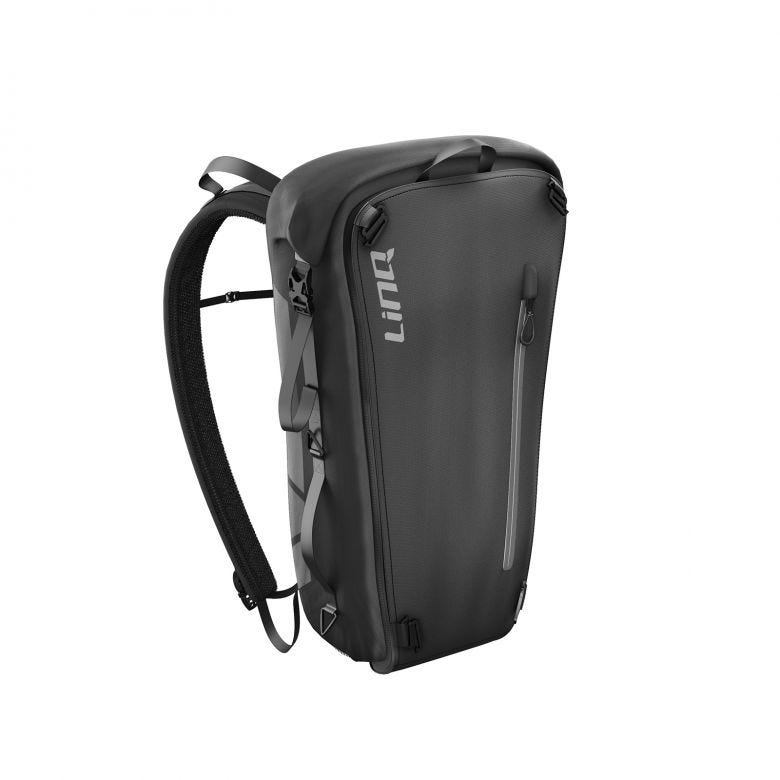 A perfect idea: a backpack that turns into a storage bag! The bag fits on the vehicle, so there's no need to drag it over your shoulders and have to carry it while you drive. You can also hide the ties since it's reversible. It's beautiful and practical, definitely an accessory I'll be adding to my list!
And here, let me go a little crazy telling you about their new clothes (and I tried to contain myself)!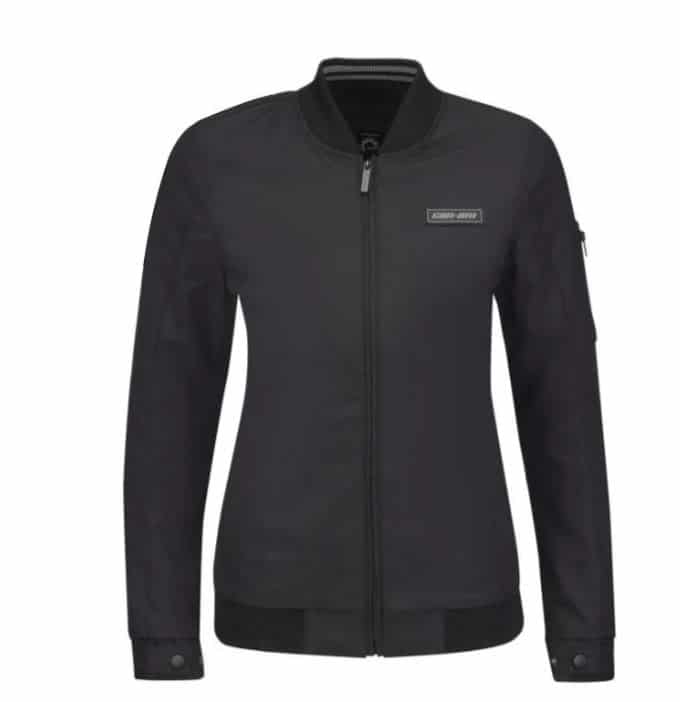 I'm tripping over the new CE jacket for women! It is also available in black or burgundy. I love the style. It offers protection, perfect for riding, but it can be removed when you want a more urban look! I love the concept. One jacket, many uses, just like the Urban bag. I love being able to use my gear in everyday life.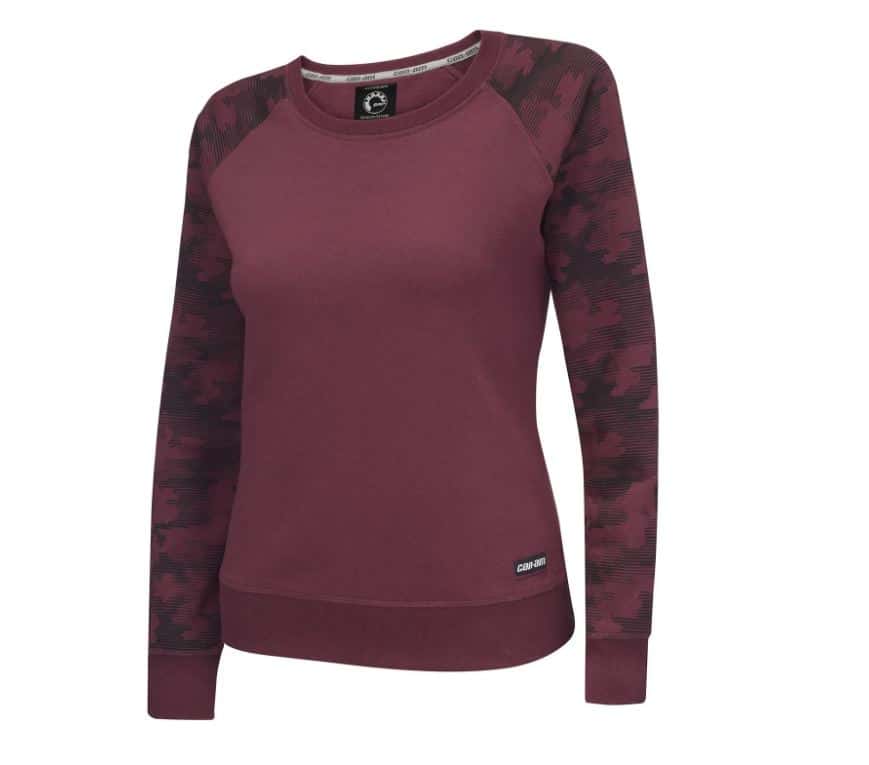 There is also a beautiful burgundy crewneck. I really like this color, plus the crewneck looks very comfortable and is also very fashionable.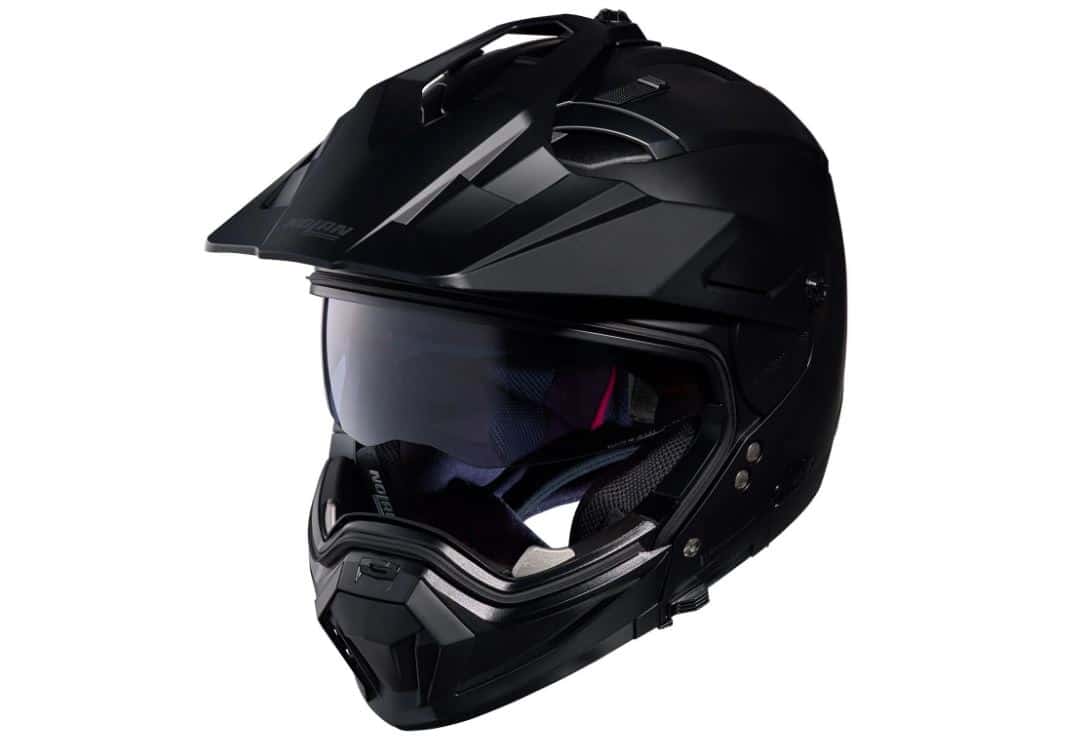 Speaking of versatility, I present you the Can-Am Crossover Helmet. A helmet with 8 configuration options! I have a thing for its motocross style configuration. I'm booking one right now!
I can't wait to try out the Ryker Rally, it's my favorite thing this year, along with the new clothes, I must admit!
One thing is for sure, 2022 will not be boring with Can-Am On Road.
If you want to get your license, it's only 7 hours. By the way, we made a nice video that follows our collaborator Émilie along her journey: https://www.facebook.com/CanAmOnRoad/videos/796669257888450
- Cyndi ✌️