How to Prepare your Snowmobile
Considering how abruptly the 2019 season ended due to the COVID-19, I have no doubt that many of you are looking forward to the upcoming winter season. Personally, I've been thinking about it all summer. With the accumulation of snow in some areas, I'm getting more and more excited!
In the current context, it is difficult to predict what will happen. Those who live in the city, like me, are afraid of not being able to travel to the regions… However, nothing prevents us from preparing our snowmobile. Here are some steps that will keep you busy while you wait, and will help keep you patient (somewhat) 😉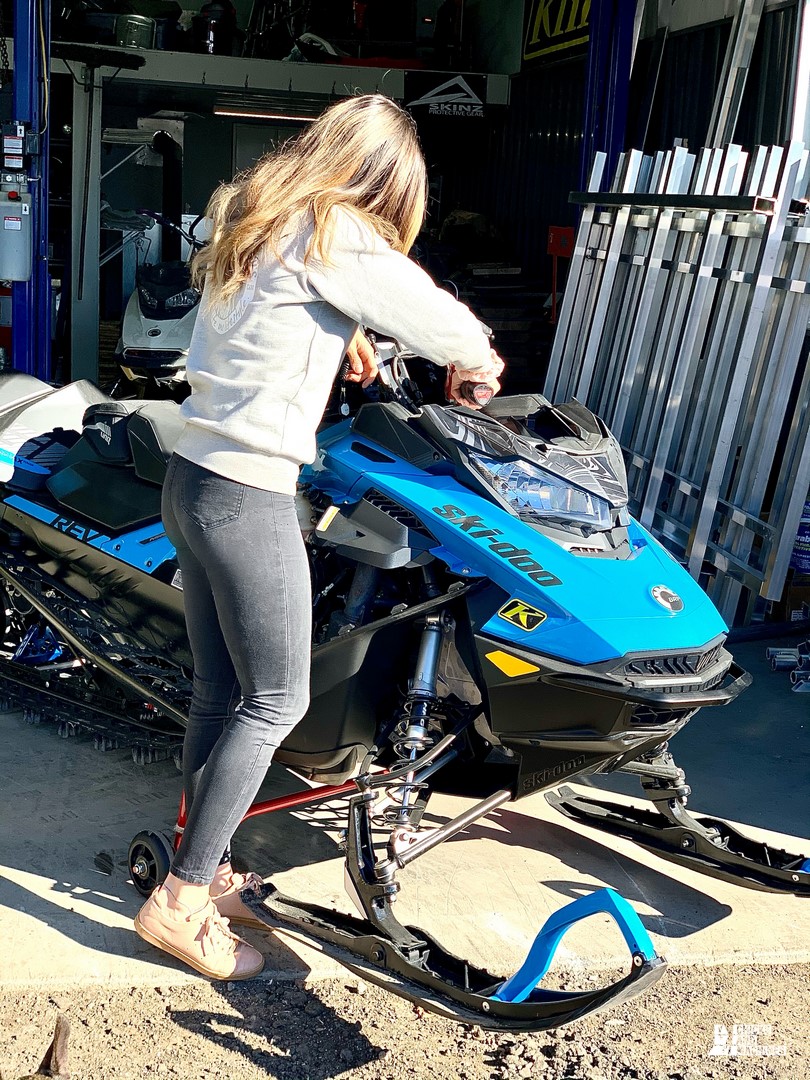 1. Preparation
First, remove the cover and the plastics on the sides to have maximum space for the next steps. Then, you can use an air gun to remove all the dust from the vehicle; this advice is even more valid for snowmobiles that were not covered with a tarp during storage.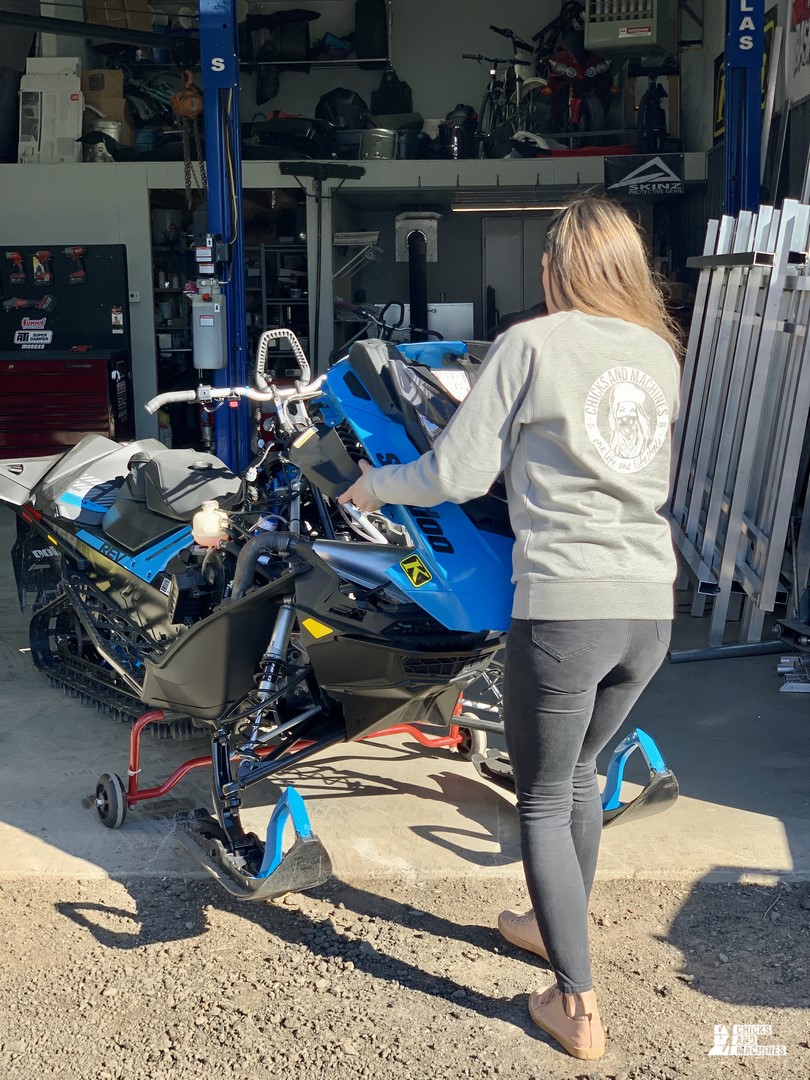 2. Drive Belt and Clutch
Make sure that your drive belt is well adjusted, in order to optimize the performance of your machine. For increased efficiency, the clutch pedal spring can also be changed.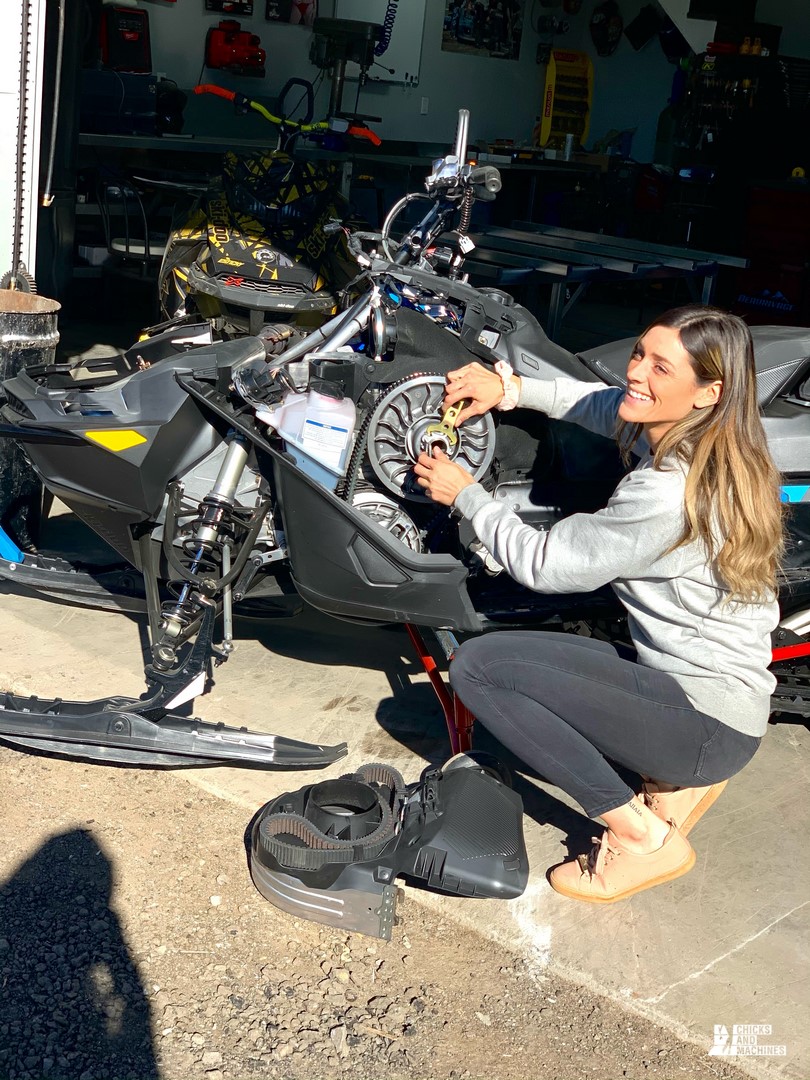 3. Exhaust pipe donuts
This small step is sometimes forgotten, but it remains important. Indeed, on a snowmobile that is more than a year old, it is recommended to change the donuts on the exhaust pipe in order to regain RPM.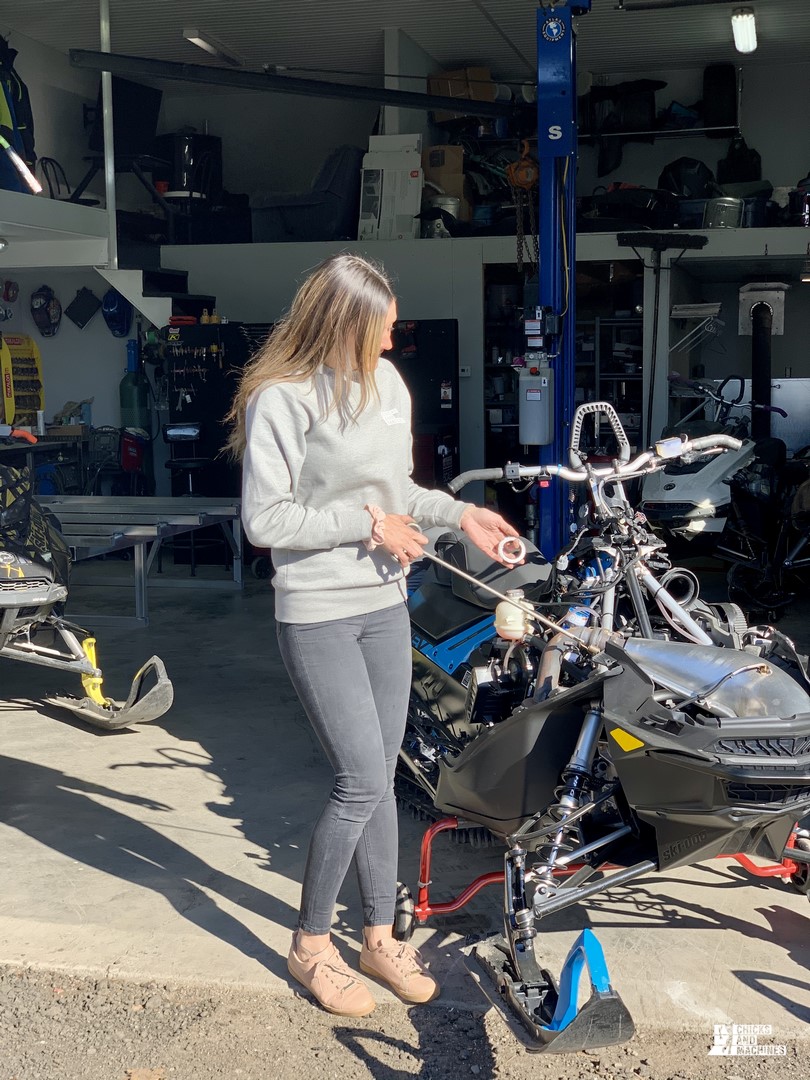 4. Track tension and alignment
The track must be well centered to avoid friction, which would unnecessarily damage it. It must also be well stretched to avoid unpleasant surprises in the woods. While you're at it, take a look at its general condition: a torn track or one that has lost too many spikes can cause breakage.
Also make sure that the snowmobile is in good condition: change the oil, check the bearings and wheels, lubricate the rear suspension, check the spark plugs, and test the battery.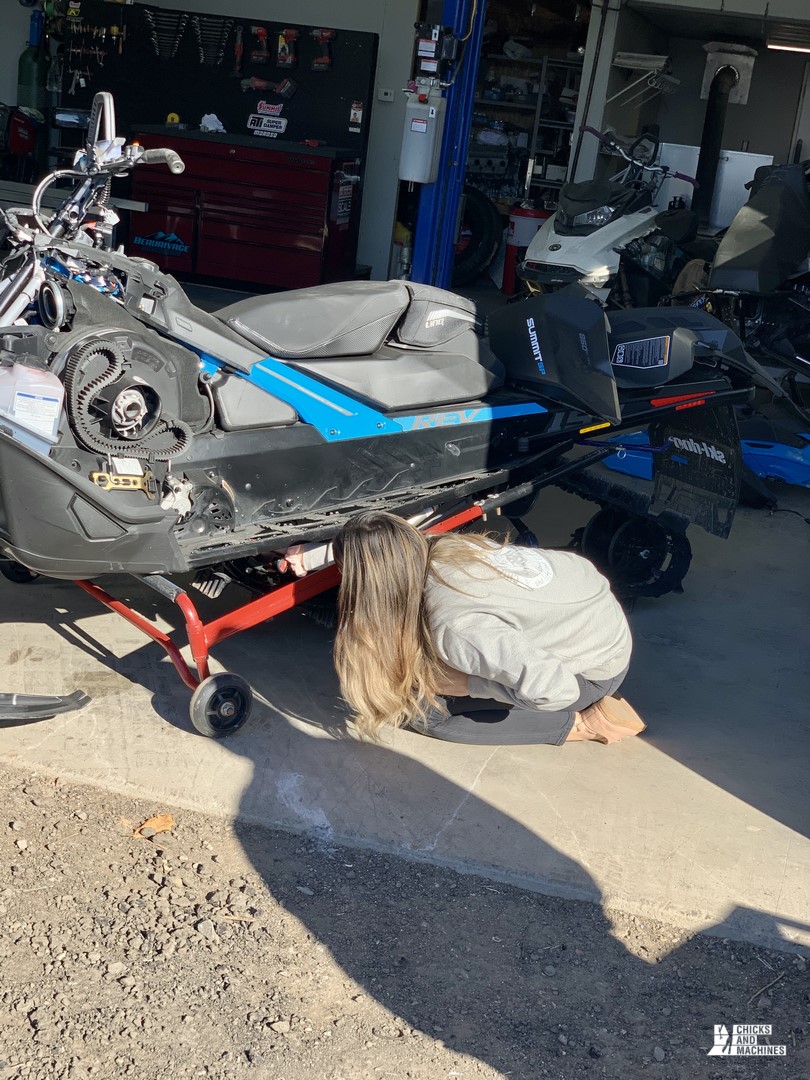 5. Cleaning
As a last step, we can clean the plastics with the products of our choice. I like to use XPS products to make my sled shine before it meets its first tree.
6. Ajustements
Over the years, we can experiment with various adjustments and thus find what best suits our type of driving. I will share with you the adjustments I make to my snowmobile. Note that these may not suit you: it's up to you to find what works best for you!
T-Motion Eliminator Kit
I like to lock the T-Motion to reduce the snowmobile's tendency to want to climb a slope. The snowmobile then becomes more stable and rigid on steep slopes, giving me better control on this type of sidehill terrain.
Adjustment and suspension belts
When the snowmobile leaves the dealership, these belts are often adjusted at the third hole. I prefer to adjust my belt at the first hole so that it is tighter at the front. The most common criticisms of BRPs are related to the fact that they wheelie easily.
For off-road and tree riding enthusiasts, this is not what we are looking for on our snowmobile. With this adjustment, I make sure that the front of my snowmobile doesn't try to lift and holds well on a sidehill; plus, this makes it climb faster.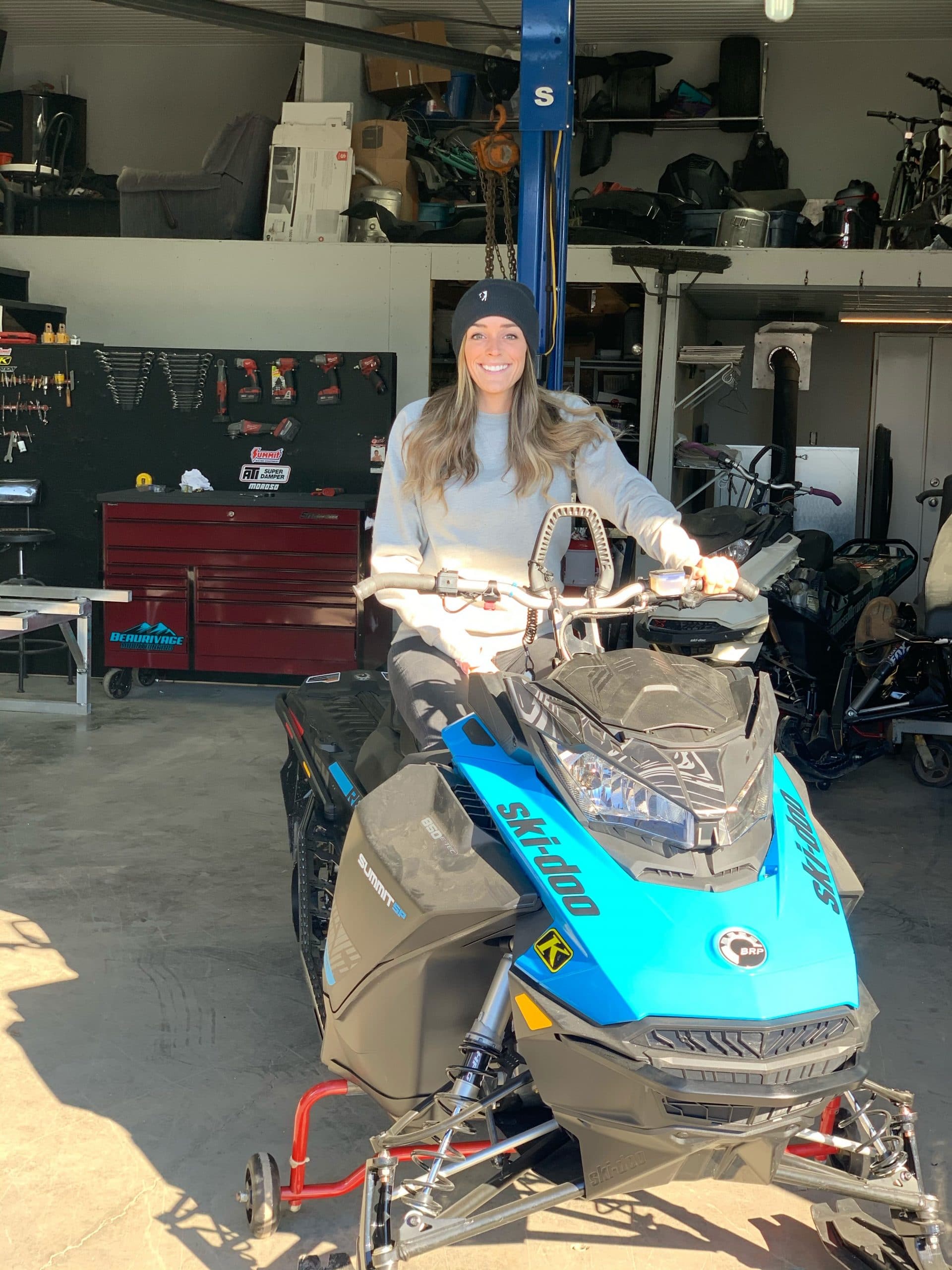 Happy snowmobiling season to all enthusiasts!
Émilie C.