Keep Warm This Winter by Dressing in Layers
Winter is settling in, and being dressed appropriately is key if you really want to enjoy a nice day outdoors.  The technique of dressing in layers, which I learned from my time in the scouts and use every time I go outdoors, could be very useful to you.
If you would like to learn more about this technique or simply find an affordable solution to avoid getting cold, this article will be an essential guide for you.  This principle of multi-layered clothing allows you to be both comfortable and warm in order to fully enjoy winter activities.
In this article, I will dissect the different layers, and explore the advantages and disadvantages of the different materials used to make the garments.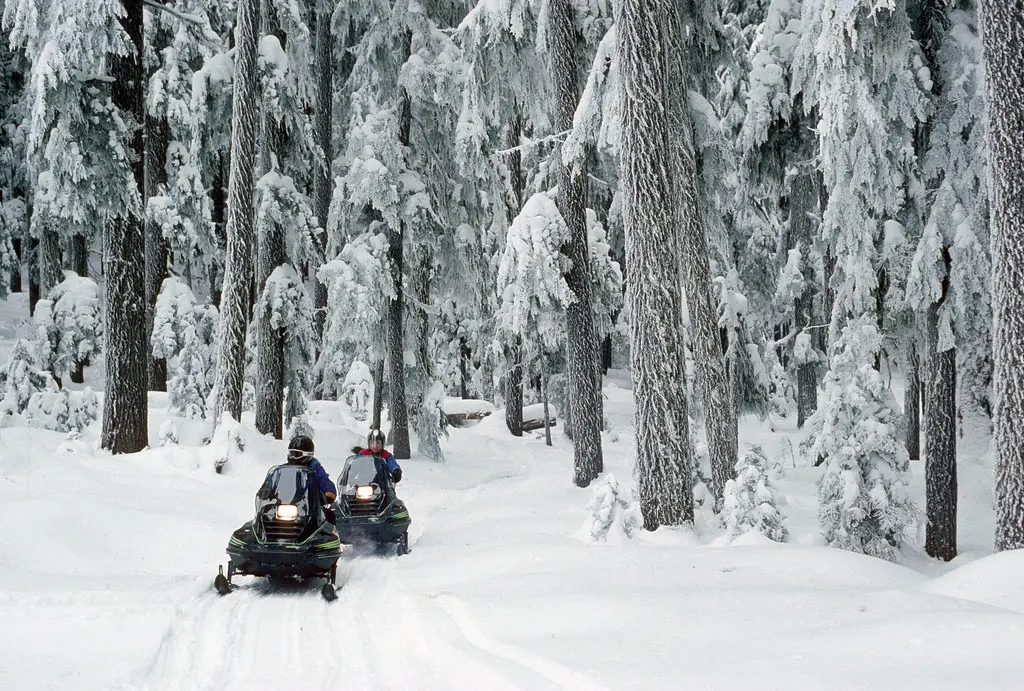 Layering clothing, also known as the onion peel technique is a way of dressing that involves several layers of clothing; therefore, if you are too hot, it is possible to remove a layer of clothing while staying warm to enjoy the outdoors. Your body is your main source of heat, so it is important to use the right materials and techniques to retain as much body heat as possible.
One thing to keep in mind before getting into the subject: it is crucial to avoid moisture, because if you or your clothes get wet – even just slightly – you will feel cold. It is absolutely necessary that you stay as dry as possible, hence the importance of dressing in several layers. If you are too hot and want to prevent your clothes from getting wet from perspiration, you will be able to remove one layer. Therefore, always have a change of clothes on hand in a backpack or in a storage space, such as the trunk of your ATV or snowmobile.
Let's start with the layers. There are three that are essential: each layer plays an important role and differs according to the seasons and the activities you do. Let's take a closer look.
The First Layer
The first layer is the one that is adjusted to the body and whose main objective is to eliminate moisture.
Avoid jeans and clothing that contains cotton, which are known to be slow to dry.
Instead, opt for synthetic fibres such as polyester, nylon, polypropylene and linen. These help retain heat and eliminate moisture. Polyester and nylon are great for not absorbing water, and they dry quickly. They are also affordable.
Merino wool, even though it is not as water repellent as polyester and nylon, is great at retaining body heat. This natural, ultra-light and breathable material insulates while wicking away moisture, which is perfect for activities that require endurance. It is also more expensive and delicate than synthetic fibers. There are garments that are made from both types of fibers, which can be a great alternative.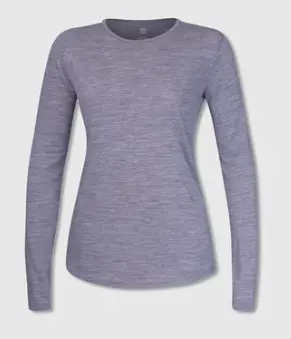 The Second Layer
The second layer is the one that allows your body to retain heat and expel moisture to the outside. This intermediate layer is insulating, and can be composed of several garments, depending on the intensity of your activity. Keep in mind that the less you move, the thicker your clothing should be.
In this category, several choices of materials are available: polar fleece, synthetic, down, cashmere, and even hemp.  For high intensity activities, I recommend polar fleece, wool or even cashmere. As for activities that require less intensity or that are done in very cold weather, synthetic materials, down, and even hemp can do the trick. Down is more expensive than synthetic and is a better insulator. Because it is thinner, you will be more comfortable in your movements. Note, however, that down loses its effectiveness when wet!
Luckily, you can treat it to make it waterproof (the products to do so are available in many department stores). It is worth doing this, because down is more durable than synthetic. Synthetic is less expensive, however, and retains your body's warmth even when wet. As for hemp, it has antibacterial virtues and is very ecological in addition to keeping you warm.
Don't forget that for your body to breathe and regulate its temperature, it is necessary opt for snug-fitting clothes, but not too tight. There must be a space between the base layer and the middle layer.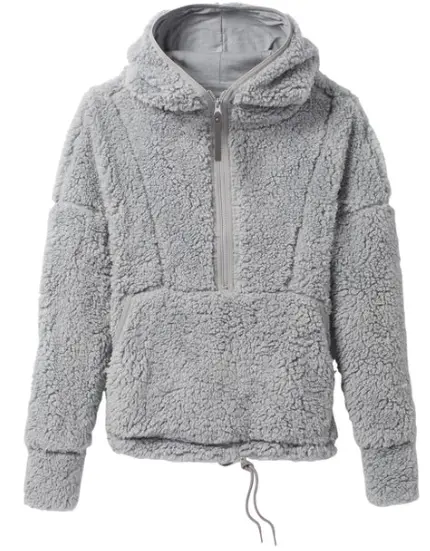 The Outer Layer
The last layer is the one that will protect you from bad weather (wind, rain, snow, etc.), while allowing the moisture from the previous layers to evaporate easily. It is essential that this layer be breathable and waterproof. Therefore, depending on the expected weather conditions, the type of materials to adopt may vary. Soft shells are ideal for low precipitation temperatures, as they are warm and versatile.
For slightly colder temperatures, an insulating fabric is the best choice: you can opt for garments made of synthetic fibers, such as Thinsulate or Gore-Tex (a little more expensive).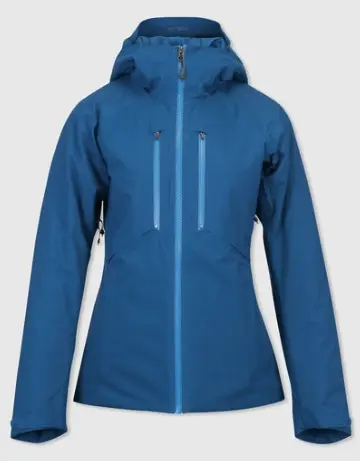 TIPS AND TRICKS
1. Choose undergarments that are not made of coton, such as bathing suits. The onion peel technique is also effective for your hands and feet. For your hands, choose magic gloves as a base layer under your mittens: this way, you will keep your hands warm. But beware!  Your mittens must be waterproof in order to remove moisture from your hands.
2. For your feet, I suggest you wear stockings made of synthetic materials and add a pair of wool socks. As soon as your feet get a little wet, change your socks to avoid getting cold feet. Your feet must also be able to move and breathe well in your boots between layers of stockings, otherwise your feet will quickly get cold.
3. If you have winter boots with felt pads and you don't have a heat source to dry them, crumple up some newspaper into balls, and place them in your boots. The newspaper will absorb moisture. When the newspaper is soaking wet, change it so your boots will dry faster. Avoid waxed newspaper!
4. Remember that the greatest heat loss comes from uncovered areas, such as the head. So if you're hot, don't take off your hat or mittens! Remove a layer of clothing instead.
There is no single system for multi-layering: the beauty of this technique is that there are multiple options available to you to adapt your clothing to your needs.
Maude xx