The 2021 Yamaha MT-03: a little bike with a lot going for it!
If I were an ice cream, I would be the Ribambelle flavor from Coaticook Dairy: highly colored and forever a child in my heart.
If I were an animal, I would be a cat: impossible to tame, a little shy at times, but generally docile and sometimes even affectionate.
If I were a motorcycle, I would be a Yamaha MT-03: often underestimated because of my small size, but with a strong character that moves the wind.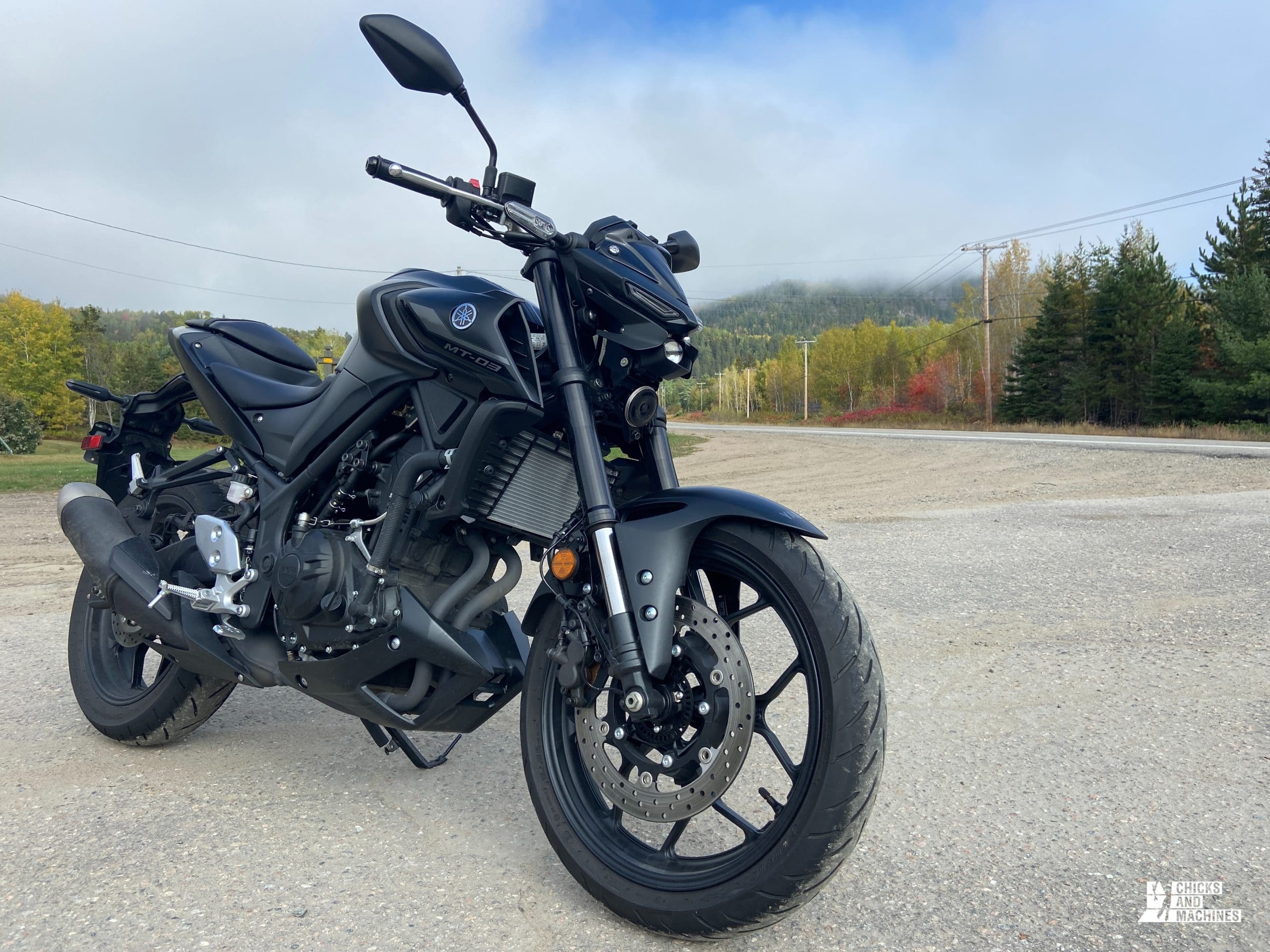 The Yamaha MT-03 offers surprise after surprise
All jokes aside, I have to admit that before I saw the Yamaha MT-03 in person, and especially before I rode it, I had several preconceived notions about it myself. I expected it to be a fairly ordinary little bike. Most of all, I was convinced that a 300cc bike would be boring to ride.
Oh how wrong I was!
Hint: did you know that the "MT" in the name comes from the term Master of Torque?
The look
When I first laid eyes on the Yamaha MT-03, I was very surprised by its look. It really has an aggressive, modern and sporty look. In my opinion, someone who doesn't know much about motorcycles could easily mistake it for a sport bike.
I especially like the front end. Thanks to the fact that it is a naked bike, the MT-03 has a clean look that allows you to see all the details of the front, and it is ultra light since there is no fairing.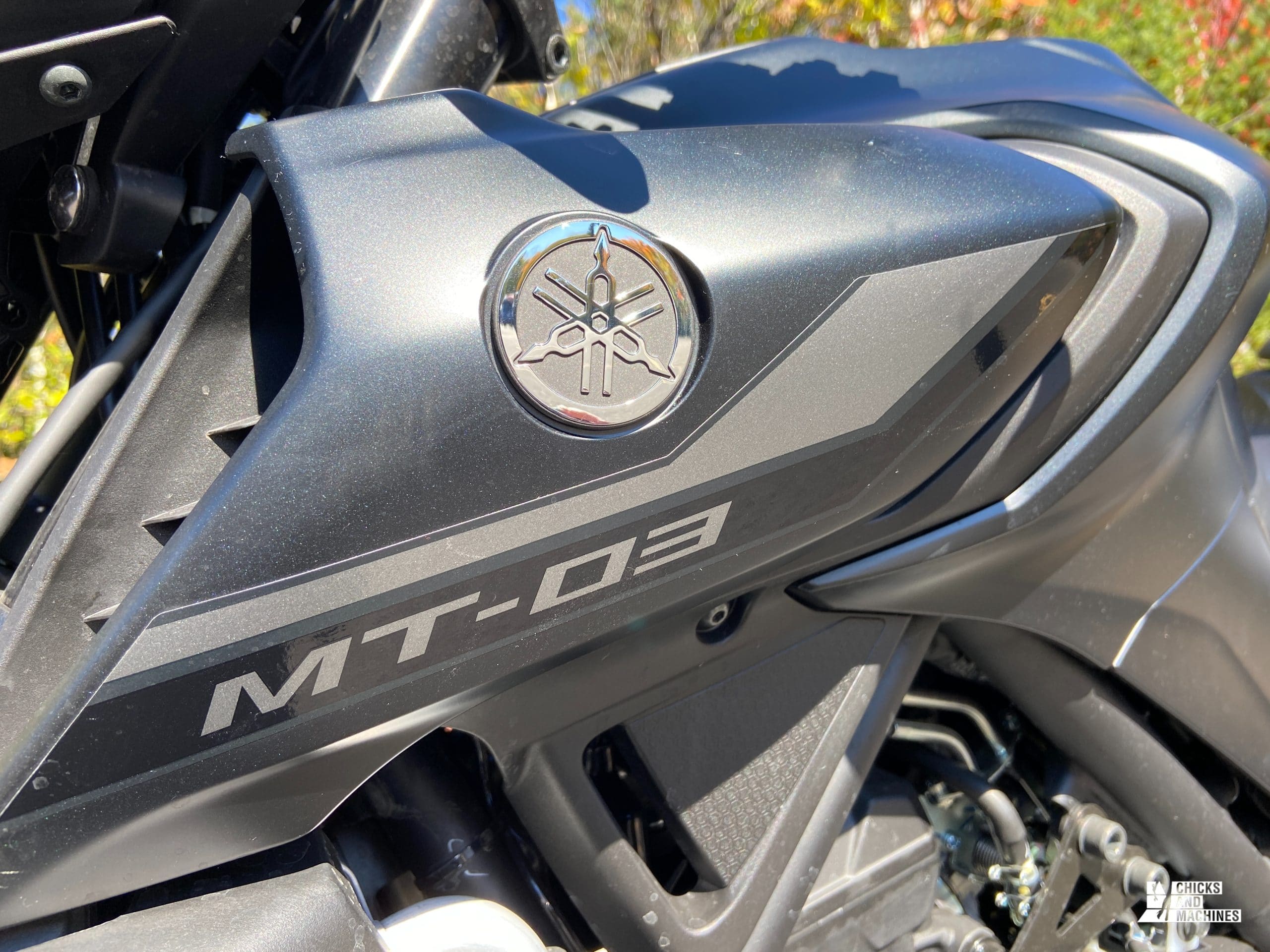 Specifications
Engine
– 4-stroke
– Twin cylinder
– In line
– Displacement: 321 cm3
– Liquid cooled
– Electronic fuel injection
– 6 speeds
– Chain drive
– Power: 42 hp (30.88 kW) at 12,750 rpm
– Torque: 3 daN.m at 9,000 rpm
– Fuel tank: 14 liters
Dimensions
– Wheelbase: 1380 mm
– Seat height: 780 mm
– Ground clearance: 160 mm
– Length: 2090 mm
– Width: 745 mm
– Weight: 370 pounds
Performance
– Top speed : 183 km/h
– Fuel consumption :
18 km/L in town
22 km/L on highway
– Acceleration from 0 to 100 km/h: 5.41 seconds
Price:
– $5,889 on the Yamaha Canada website
Street Cheetah: the cheetah of the street
While doing a little research on the bike, I learned that the inspiration for the concept was the cheetah… and while testing the MT-03, I was quickly able to witness the parallels between this superb bike and the ultra fast and agile feline.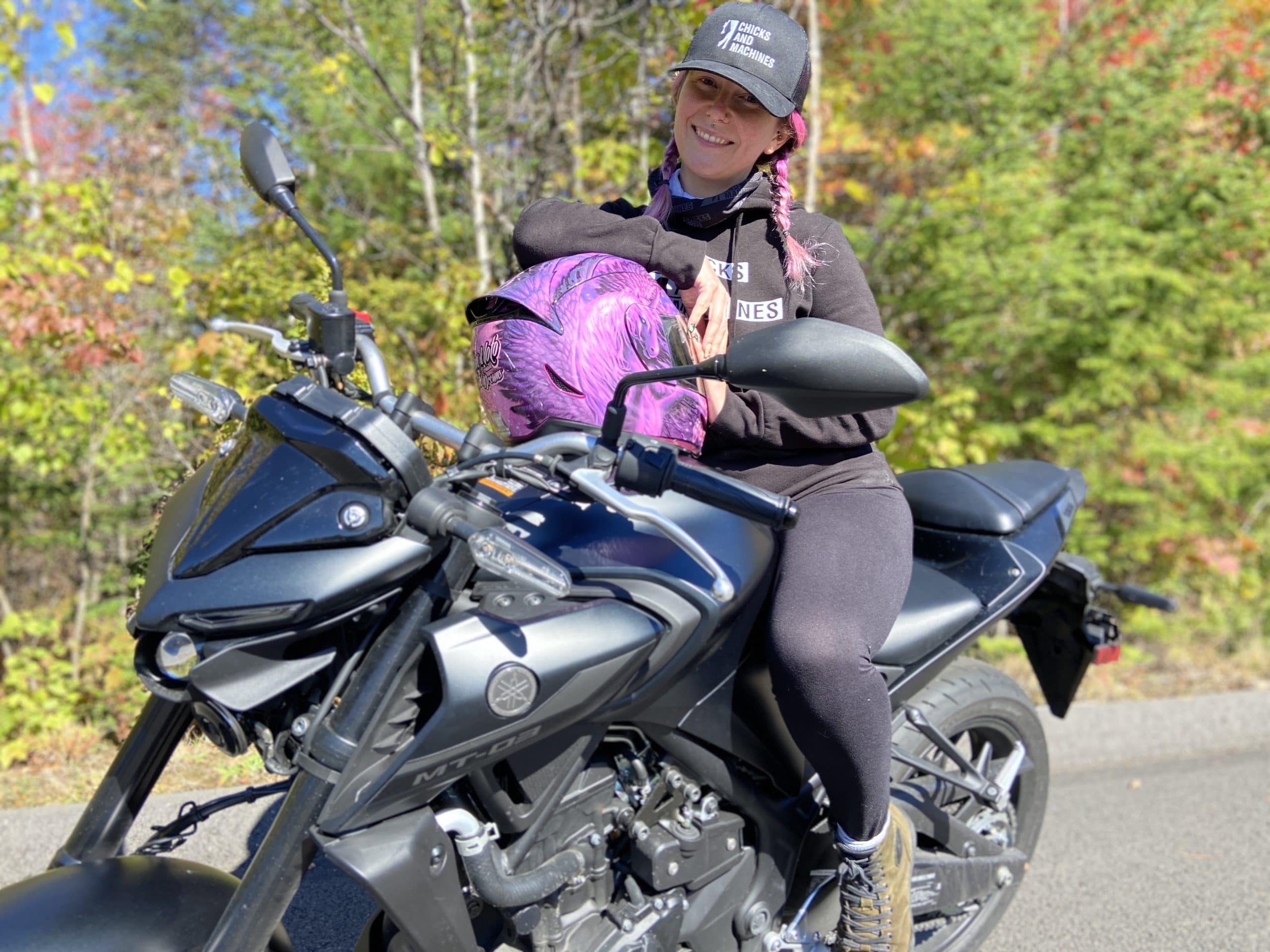 The ride
Indeed, like many journalists, vloggers and bloggers who tested the MT-03, I was very surprised by the power of this little bike. Many say that it looks more like a 400cc, and I agree.
The first thing that surprises you when you ride it is how light it is. As soon as you put it upright, you immediately feel that it's a small and maneuverable vehicle and you feel confident.
Despite my 10 years of experience riding a motorcycle, this test ride was the very first time I had ridden a non-custom motorcycle. It was the first time I had pedals underneath me, instead of in front of me… and yet, I immediately felt comfortable on the MT-03.
Knowing that this is a bike mostly made for low to medium speeds, but also suspecting that it would be a lot of fun to lay down in curves, I headed to the Mauricie park.
The 50-70km/h winding roads through the mountains seemed like the perfect playground to discover this little gem in its ideal environment. I really hit the nail on the head with my idea!
It's hard to describe how pleasant the MT-03 is to ride in such a context. Even after several hundred kilometers, I couldn't help but be amazed by its responsiveness. It seems like I'm just thinking about turning a little bit, and the bike was going by itself.
I, who typically drive like a real granny, had a black pleasure to lay down in the curves and accelerate like a rocket when exiting each one. I was floating, flying… I fell in love!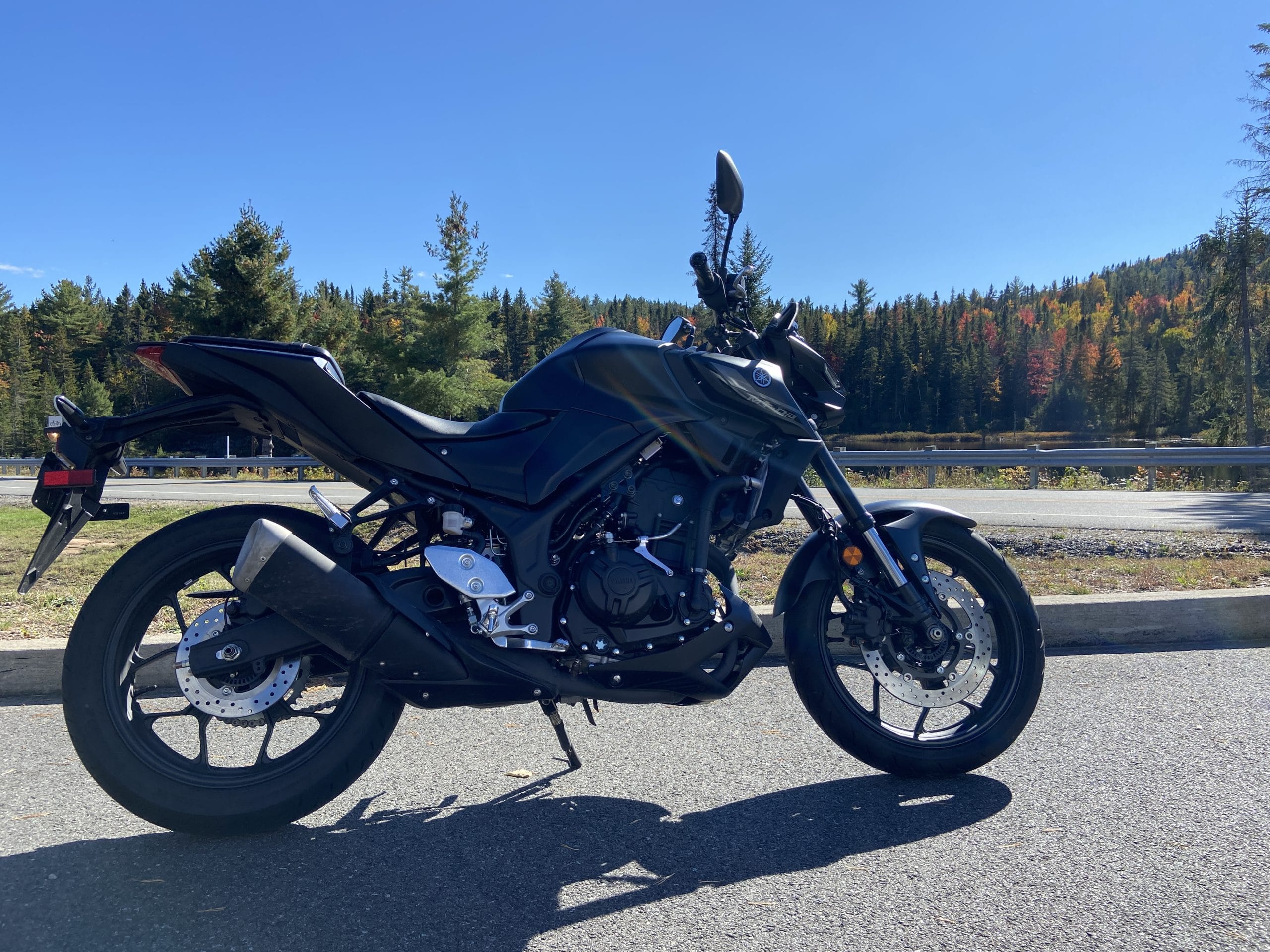 My impressions
Even though low and medium speed roads are the best playground for a small engine in my opinion, the MT-03 offers solid performance on the highway. I found the bike to be relatively happy up to about 115 km/h, which is very acceptable in my opinion. Of course, don't expect to be able to accelerate to a fast pass at that speed!
I found the dyno a bit harsh for my taste, but keep in mind that we are not talking about a road bike designed for long distance riding, but rather a fun little beast to zig-zag around in a twisty or busy environment, such as a downtown.
While it's not designed to do long hours on the highway, I found it did very well in that situation nonetheless. You just need to plan for a few more rest stops than you would with a touring bike.
One thing I would have liked to see was a dashboard display showing the mileage that could be achieved with the gas in the tank (in other words, the range). On the other hand, I found it great to have a digital display that shows me what gear the bike is in, because since the engine forces easily, it would sometimes be difficult to know what gear you are in without this marker.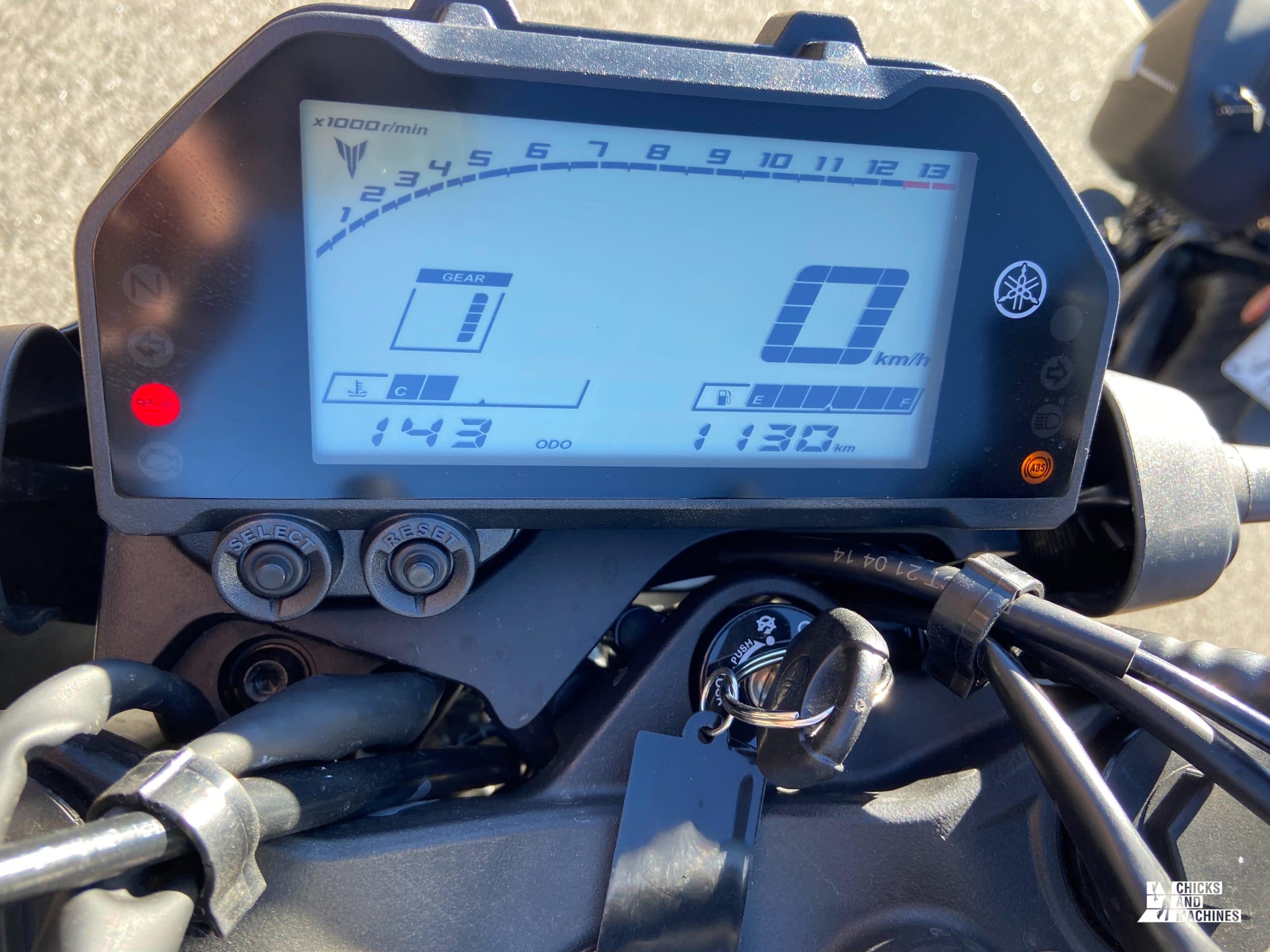 The Display
I really liked the light dome on the front of the bike. This bi-xenon projector headlight does much more than give the bike a futuristic and creative look. The little magic ball (it really looks like a little crystal ball!) creates an extremely powerful and effective burst of light, which was especially useful when I was riding down the curves of the Mauricie region after sunset.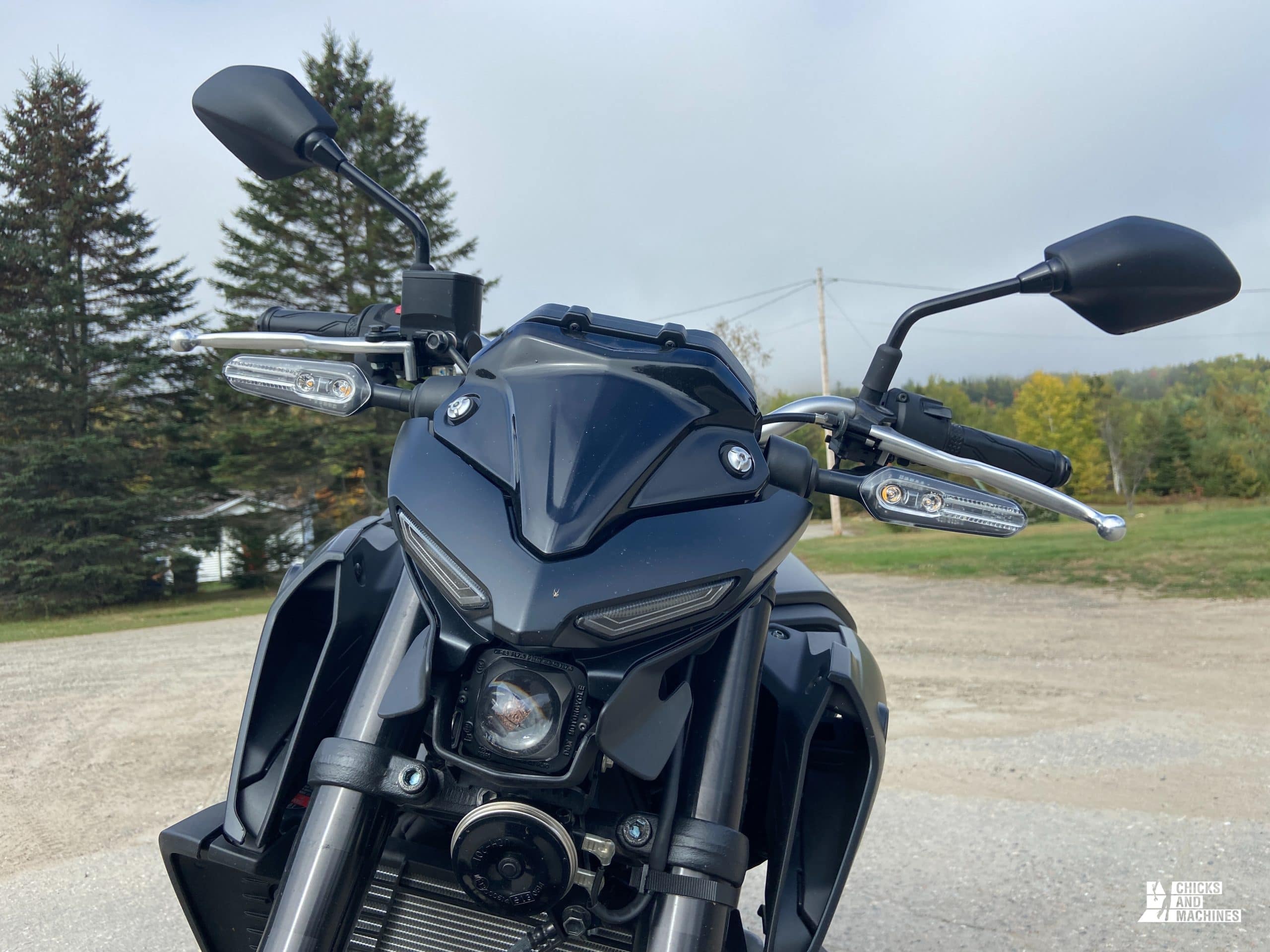 Who is the Yamaha MT-03 made for?
In my opinion, the Yamaha MT-03 is the perfect bike for people of all experience levels who ride mostly around town. I can see this bike being able to squeeze through the corners and between the construction cones of Montreal.
It could also be a great bike for beginners; however, I suspect that the new rider will eventually want to graduate to a larger displacement bike. It is also a great bike for smaller people.
All in all, the MT-03 is the perfect bike for someone looking for a bike that is small, light, easy to handle, reliable and surprisingly powerful.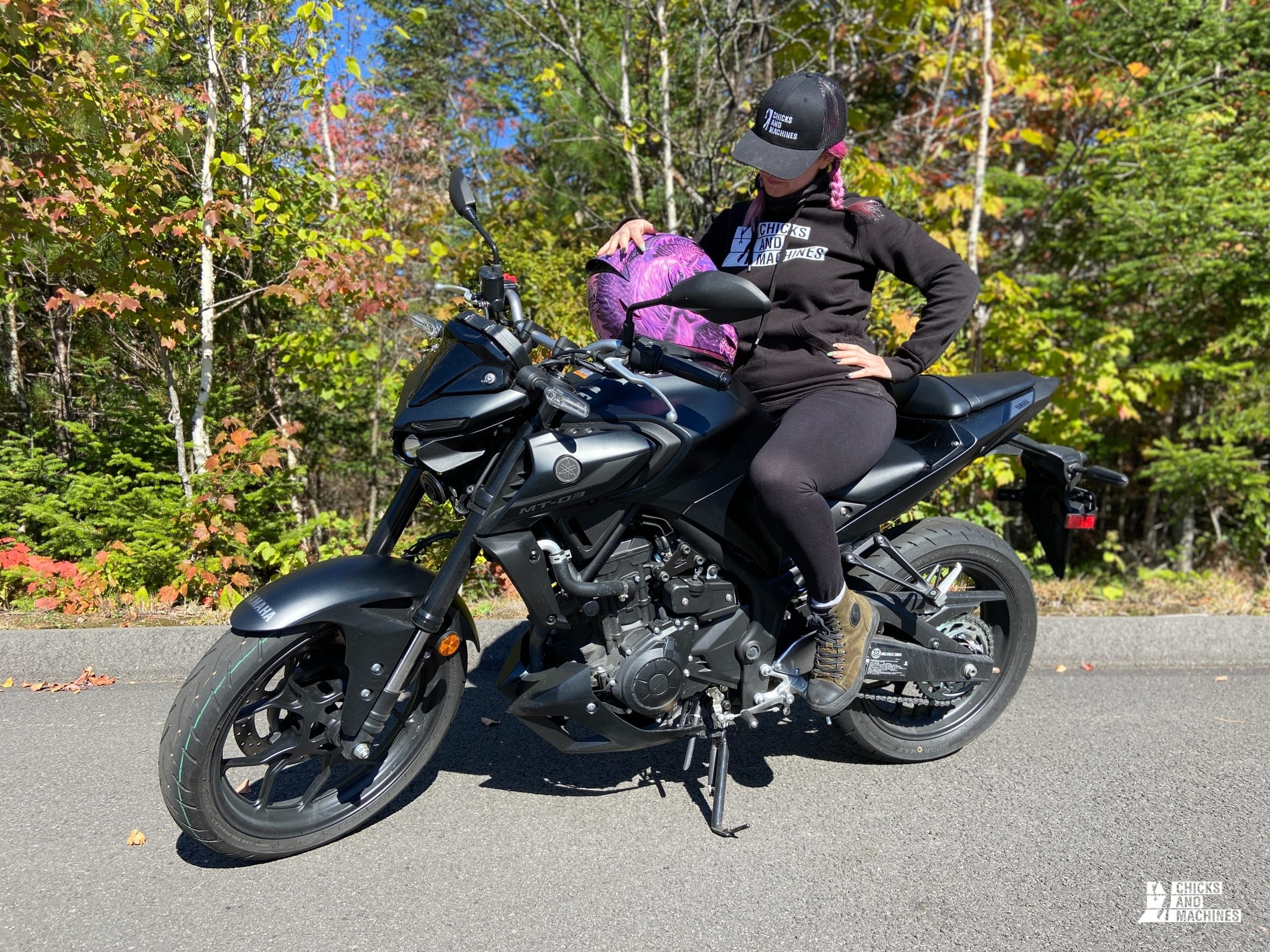 What my bi-xenon projector crystal ball says
At the end of my beautiful stay in Mauricie, it was with a heavy heart that I brought the MT-03 back to Yamaha, and reluctantly gave the keys back to the representative. I really had a great time with this beautiful little bike and I was sad that the end came so quickly.
As I was leaving, I saw the Yamaha MT-07 out of the corner of my eye and turned around to go back to the rep.
"Can I sit on it? Just to see…"
My crystal ball tells me that there may be a nice Yamaha in my garage before long.
Thanks to Chicks And Machines and Yamaha Motor Canada for this great experience! And if, like me, you are curious about the MT-07, I recommend this article by Caro, where she tells us about her test ride!
EM