A Strong Comeback
The very first Yamaha MT-01 was launched in 2005 and was available on the market until 2011-2012. The Yamaha MT-01 was a modern muscle bike, combining the tractive power of the 1,670cc Warrior XV1700 V-twin with 90 horsepower and a maximum torque of 150 Nm at 3,750 rpm with the forks and brakes of the R1 superbike.
This year, thanks to the hard work of two Austrians – Michael Siebenhofer and Tom Possod – the MT-01 is back, this time with a surreal look combining power and aggressiveness! Their latest creation is called a heavyweight Yamaha MT-01 Dirtfighter, and is nicknamed the "Blue Falcon."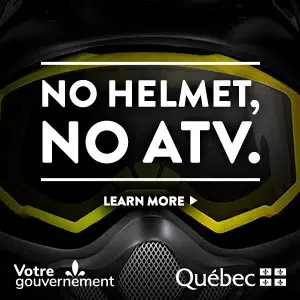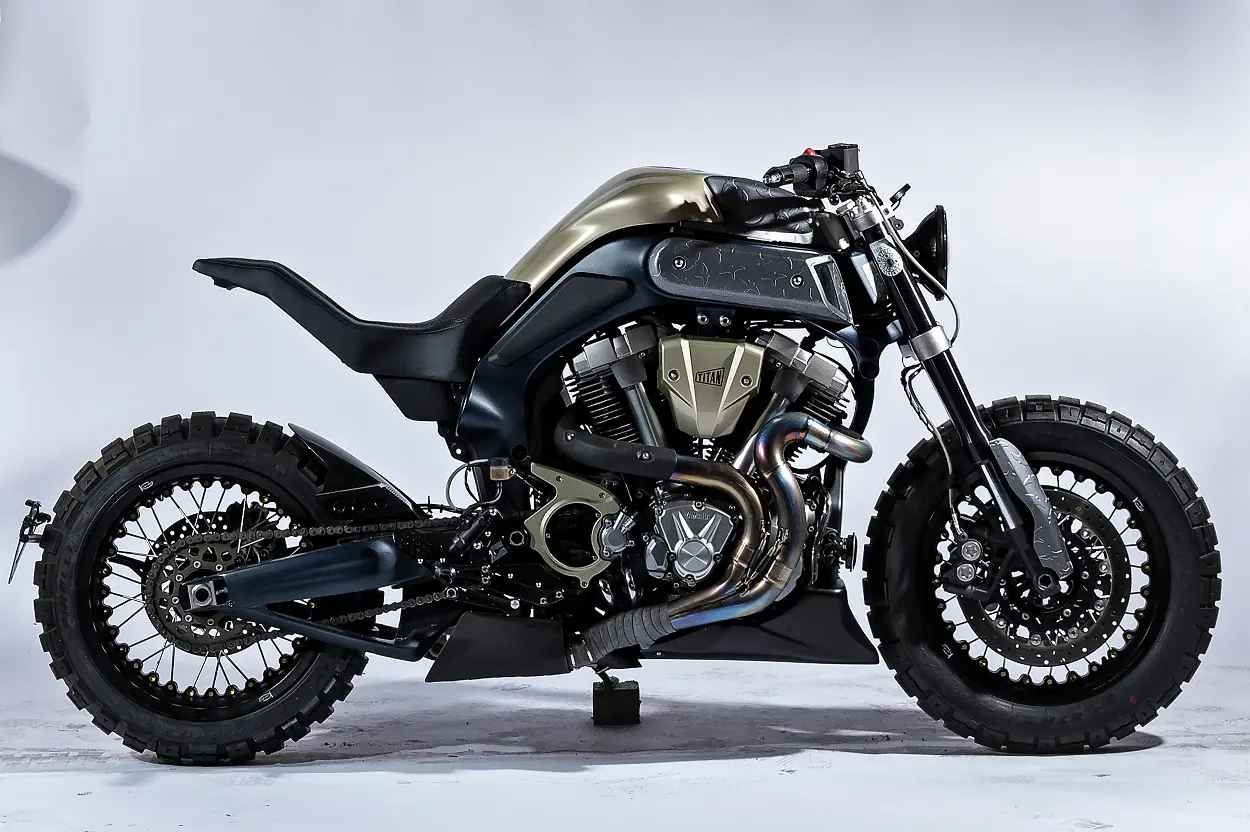 The Yamaha MT-01 "Blue Falcon"
Over the years, this marvel has been reworked into a motorcycle monster with a stunning look! A real street fighter! It combines a powerful cruiser engine in a street-appropriate setting. The 90-horsepower engine at the rear wheel peaks at just 4750 rpm, making this bike a real hit on the city streets, while the rigid chassis and aggressive steering geometry allow the bike to hold its ground surprisingly well in the world of modern supersports.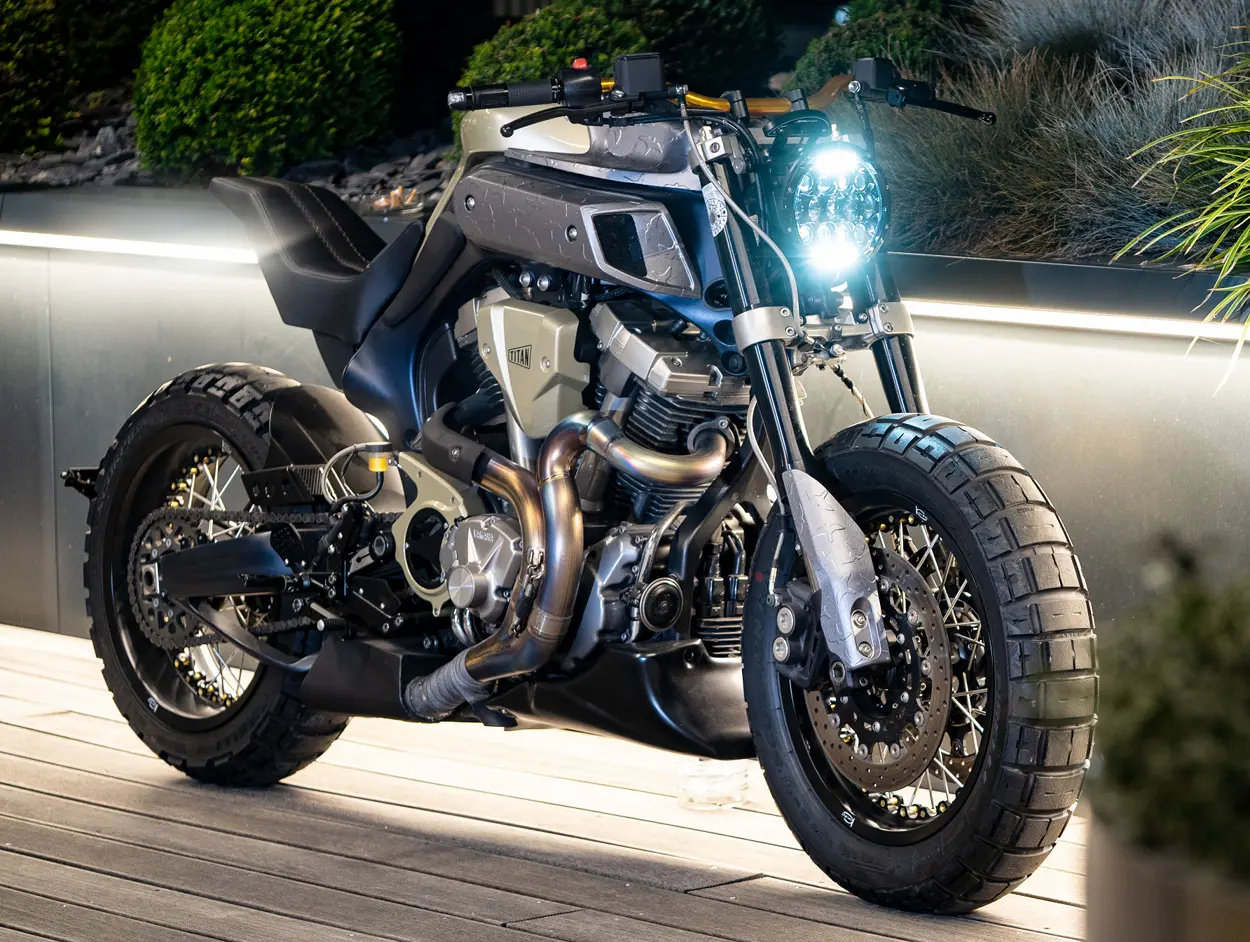 The MT-01 that you see here may seem like an exercise in maximalism, but that is the nature of the MT-01 itself. Nevertheless, despite the effort to maximize the aggressive look, there is also a certain aesthetic minimalism. A bit contradictory, isn't it? But still true!
Its Unique Characteristics...
The handmade, leather-covered seat seems to float in the air, while the rear section has been replaced by an aluminum subframe. There's even a tiny LED taillight under the seat.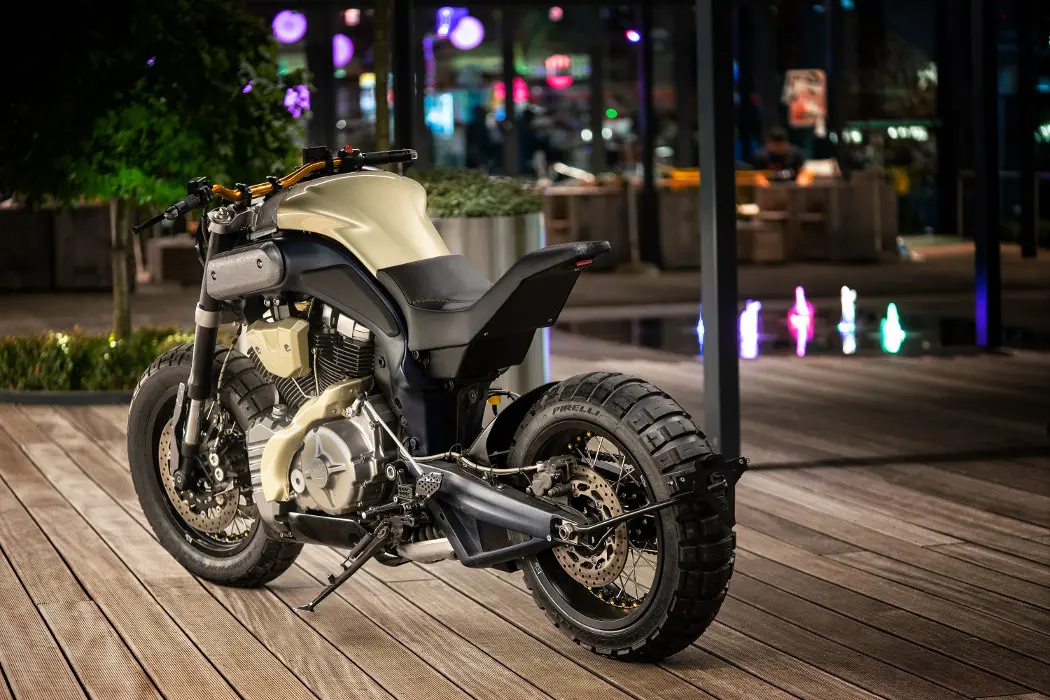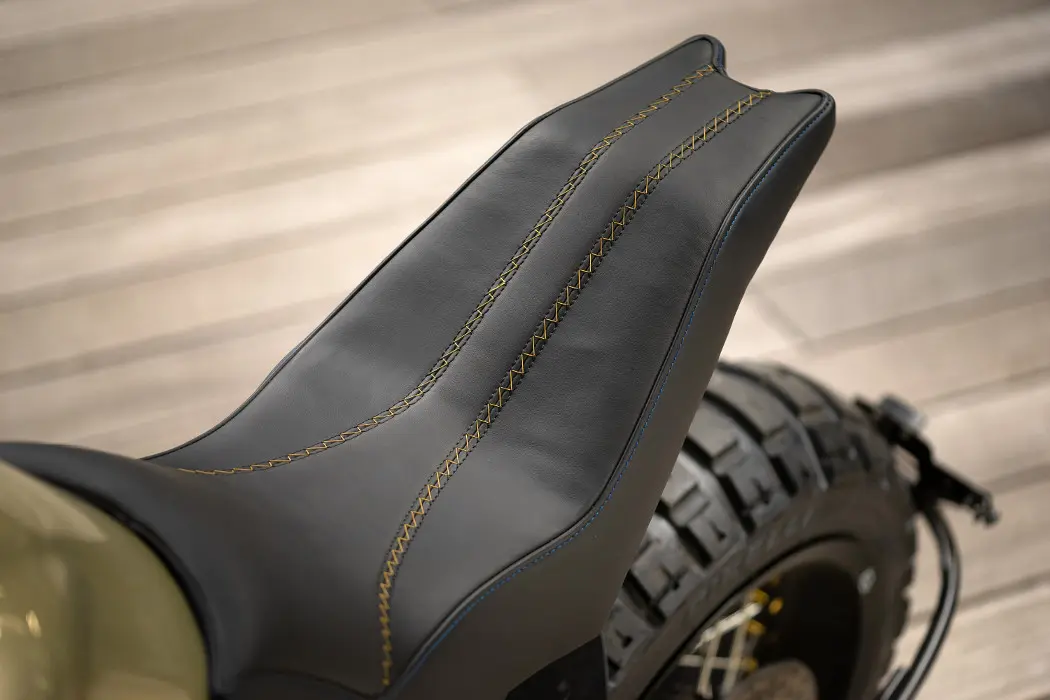 The handlebars feature a simplistic motogadget display and integrated indicators at the ends of the grips. Its round LED headlight provides excellent vision.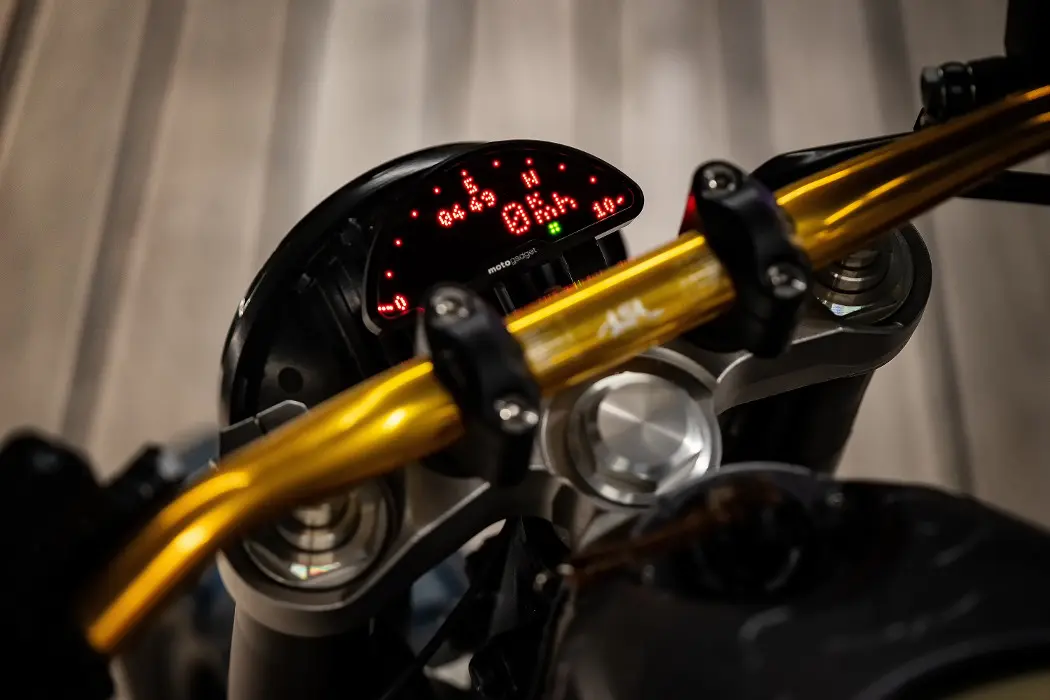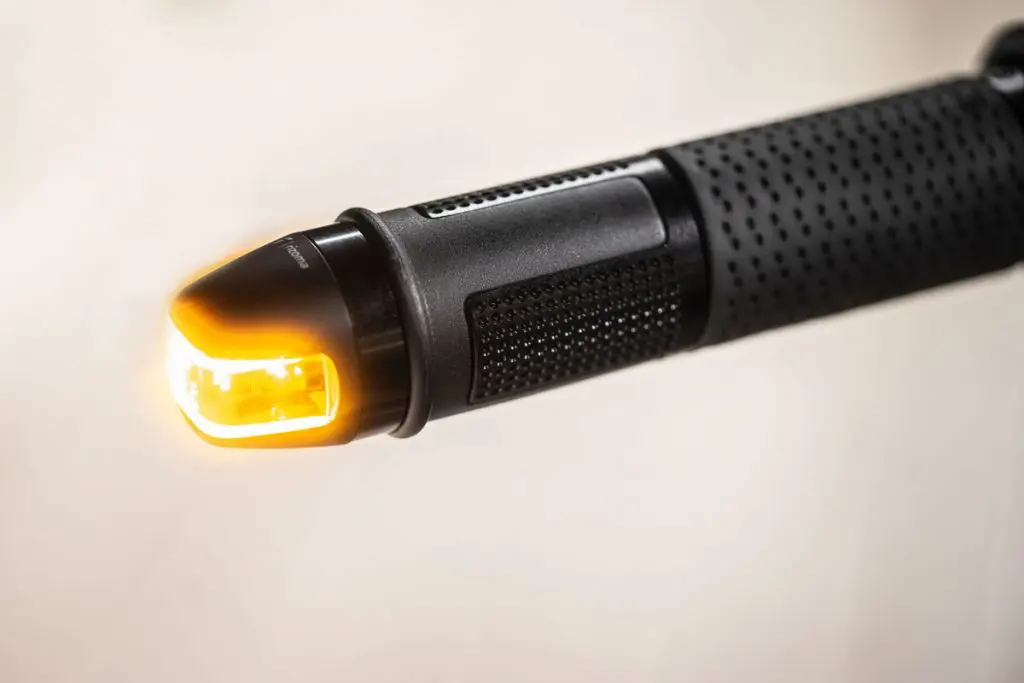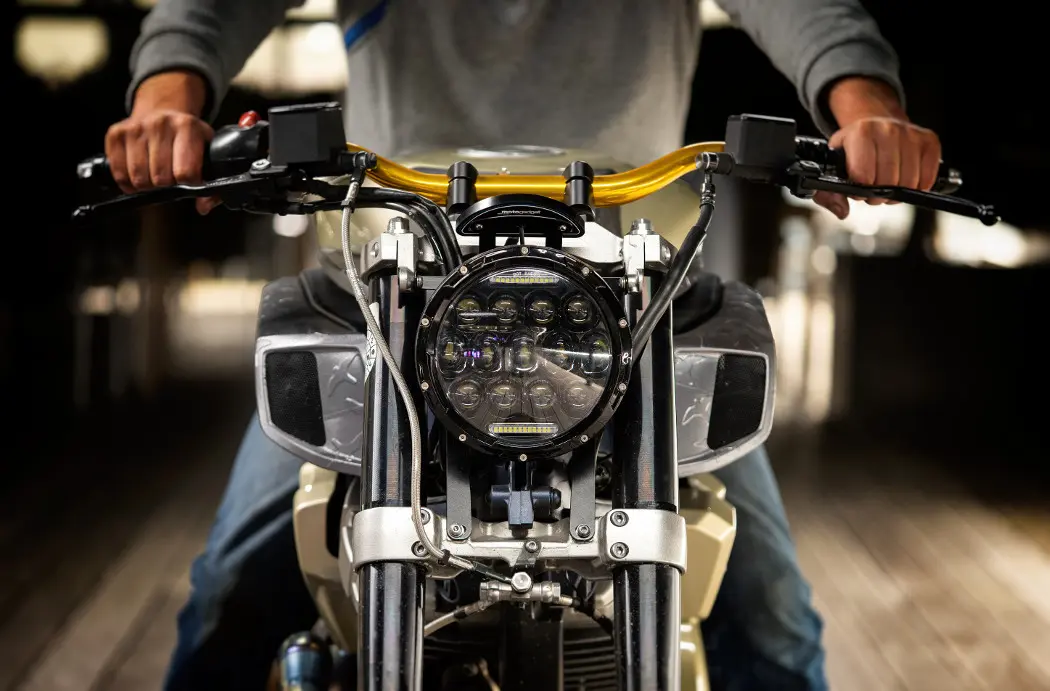 The MT-01 is also equipped with spoked rims fitted with Pirelli Scorpion notched tires, giving the MT-01 an even more badass look.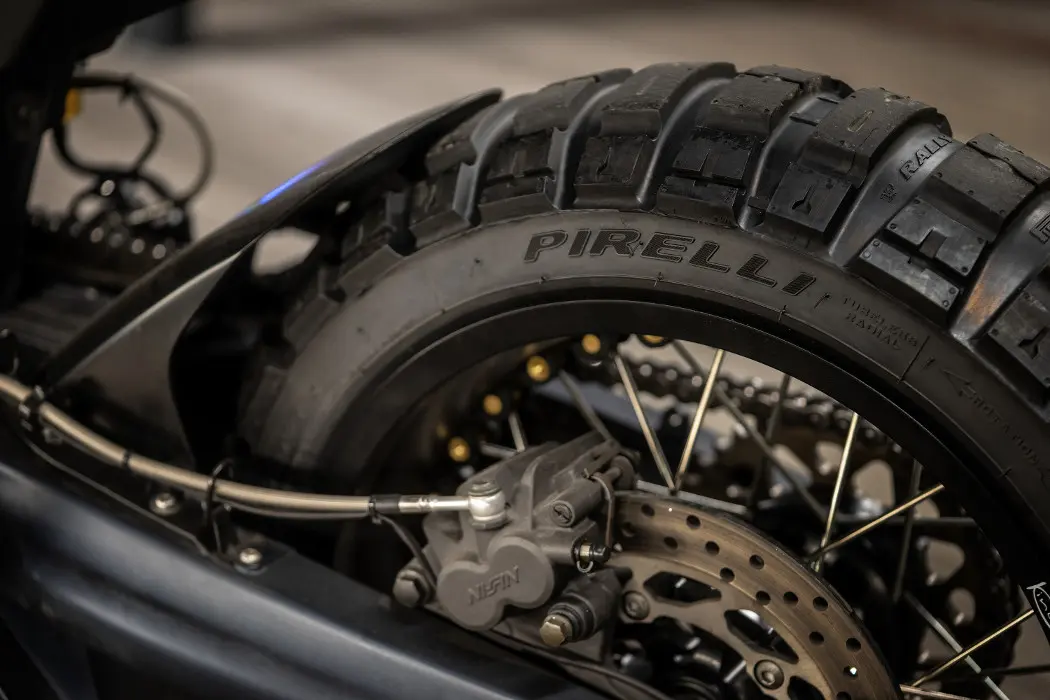 Its V-shaped engine offers power and robustness.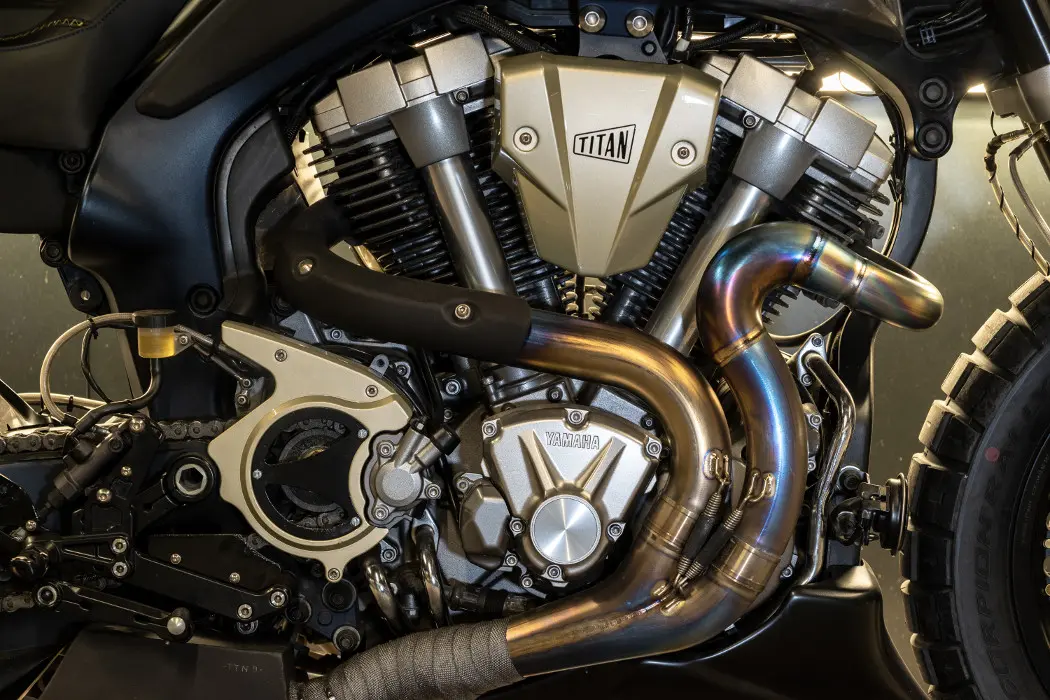 The fairing with double air intake imitates the texture of the "checkerplate" and offers a rather sober color despite the type of motorcycle. This bike is a big departure from the original version!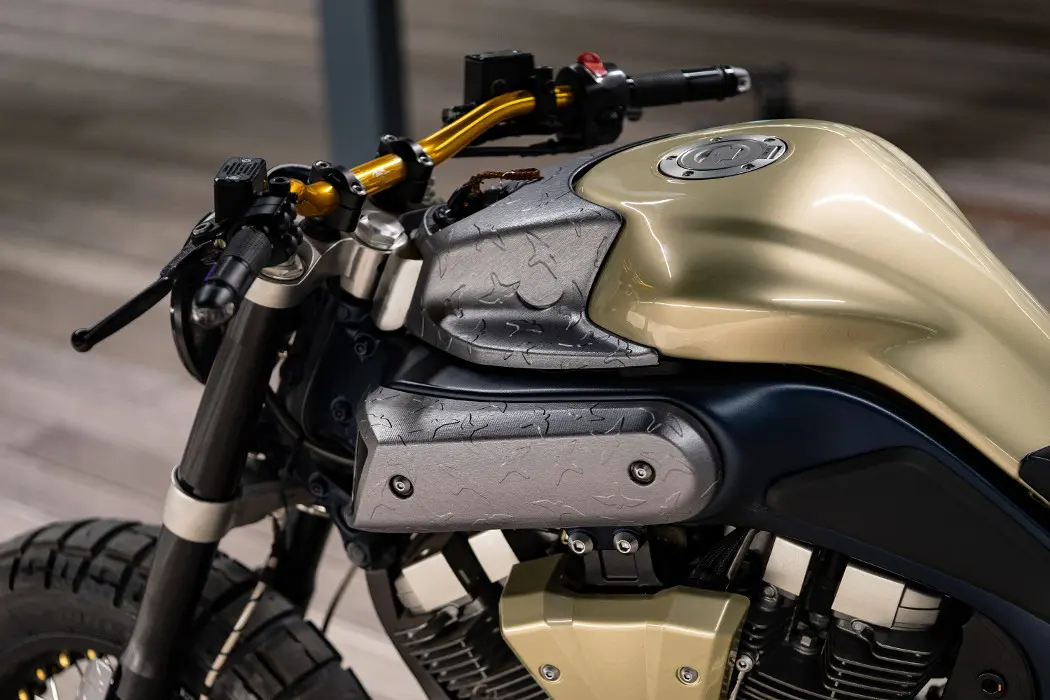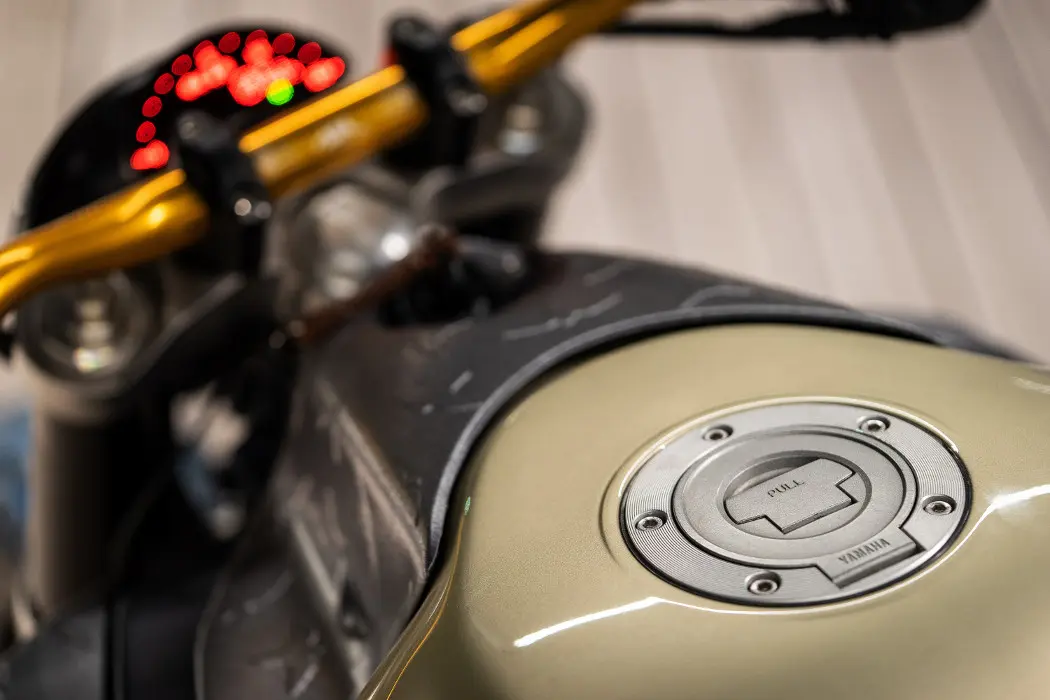 In Short
Many other accessories and equipment were custom-made for this beautiful beast. A real piece of art, isn't it? I am conquered! So tell me if you are too!