I've tested the Big Ear earplugs on the track for you
Big Ear has been an ear protection specialist since 2003.  Their Perfect Fit Technology™ gives the perfect ear fit for each customer.  After suffering from tinnitus, the creator of the company (who is an avid motorcyclist) decided to raise awareness and educate people on the importance of ear protection by offering a superior-quality product.  So, I decided to test their product and review it.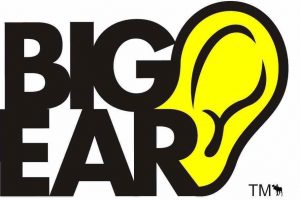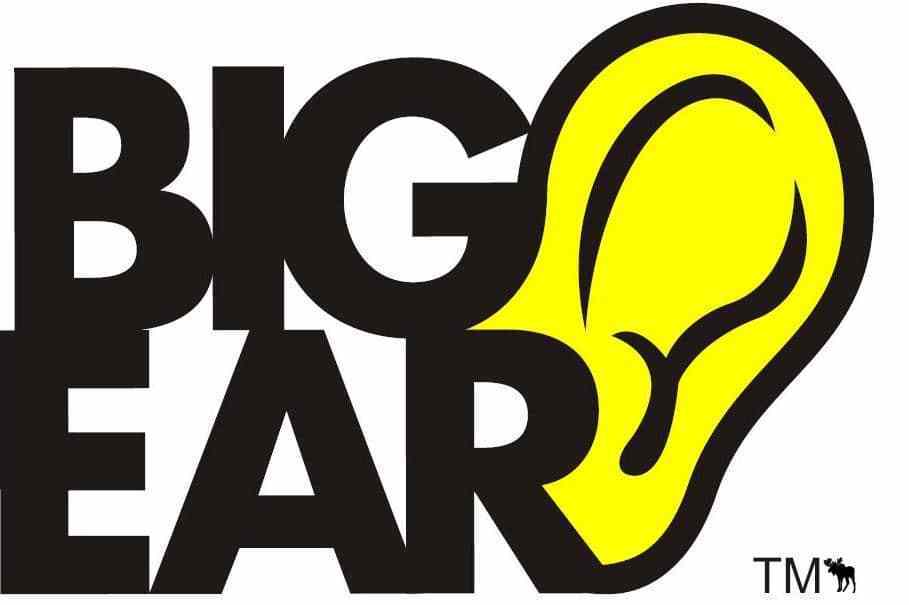 Why ear protection is important
Some people are afraid of reducing their ability to hear what's happening around them while on a motorcycle by using earplugs.  In fact, it is quite the opposite.
Earplugs can cancel out unnecessary noise such as wind and allow you to hear more important things such as emergency vehicles, horns, or the engine of your motorbike.  Eliminating non-essential noise can help reduce fatigue during and after motorcycle rides, during track sessions, and races.  Excessive noise becomes exhausting and impairs concentration. We all know how important concentration is on the track. You need to be as sharp as possible to avoid mistakes that could result in a crash. This is why it's crucial to wear earplugs.
In brief:
Noise cancelling
Hear important surroundings better
Reduced fatigue during and after riding
Improve concentration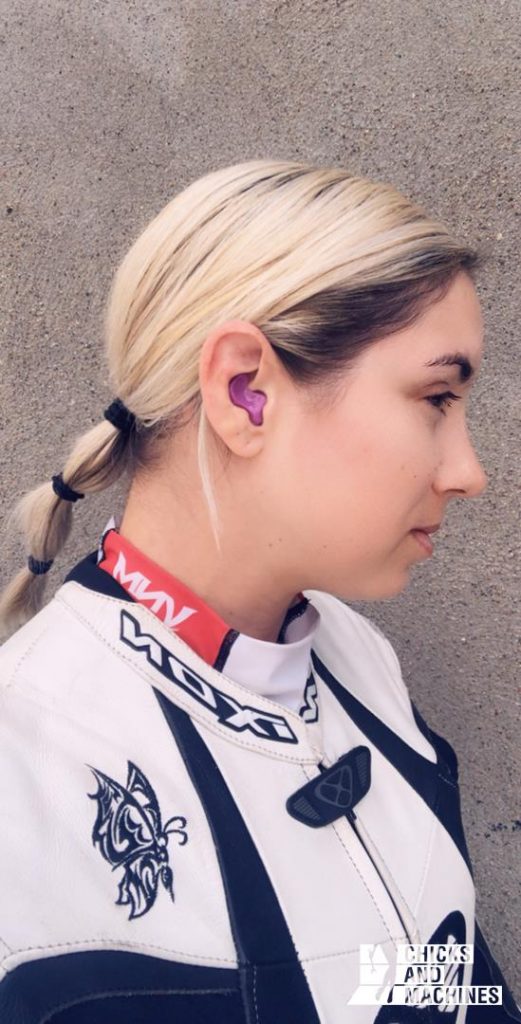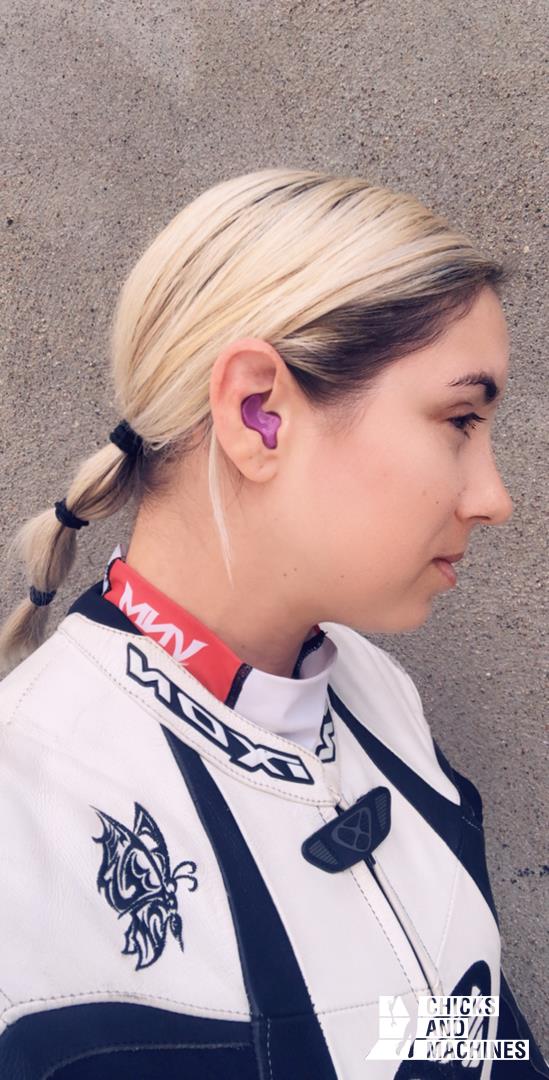 Why Big Ear is superior to other choices on the market
Big Ear earplugs are made from high quality, surgical-grade silicone. A trained Big Ear specialist inserts a plug into the hollow of each ear and injects silicone. After the product hardens, the silicone and plugs are removed. The silicone earplugs are polished using specialized equipment and covered with a coating.  Once the drying period is complete, the earplugs are ready for use.
Big Ear earplugs comfort is superior to generic earplugs because they perfectly fit the inner shape of each ear canal. They are designed to follow the shape of your external auditory canal and end before reaching the fragile ear drum (tympanic membrane). This design ensures they stay securely in place, so there are NO snags when you put on and take off your helmet.
As for maintenance, Big Ear earplugs are really easy to clean and Big Ear offers a 36 month warranty.  So if you ever have a problem, they are there to assist you.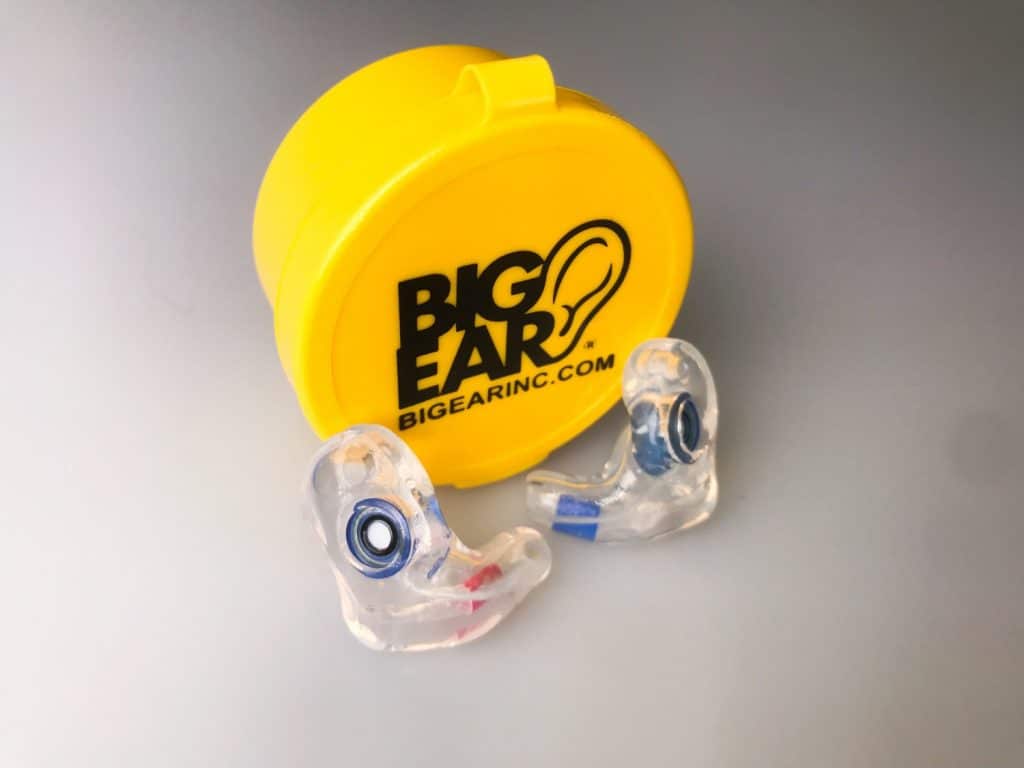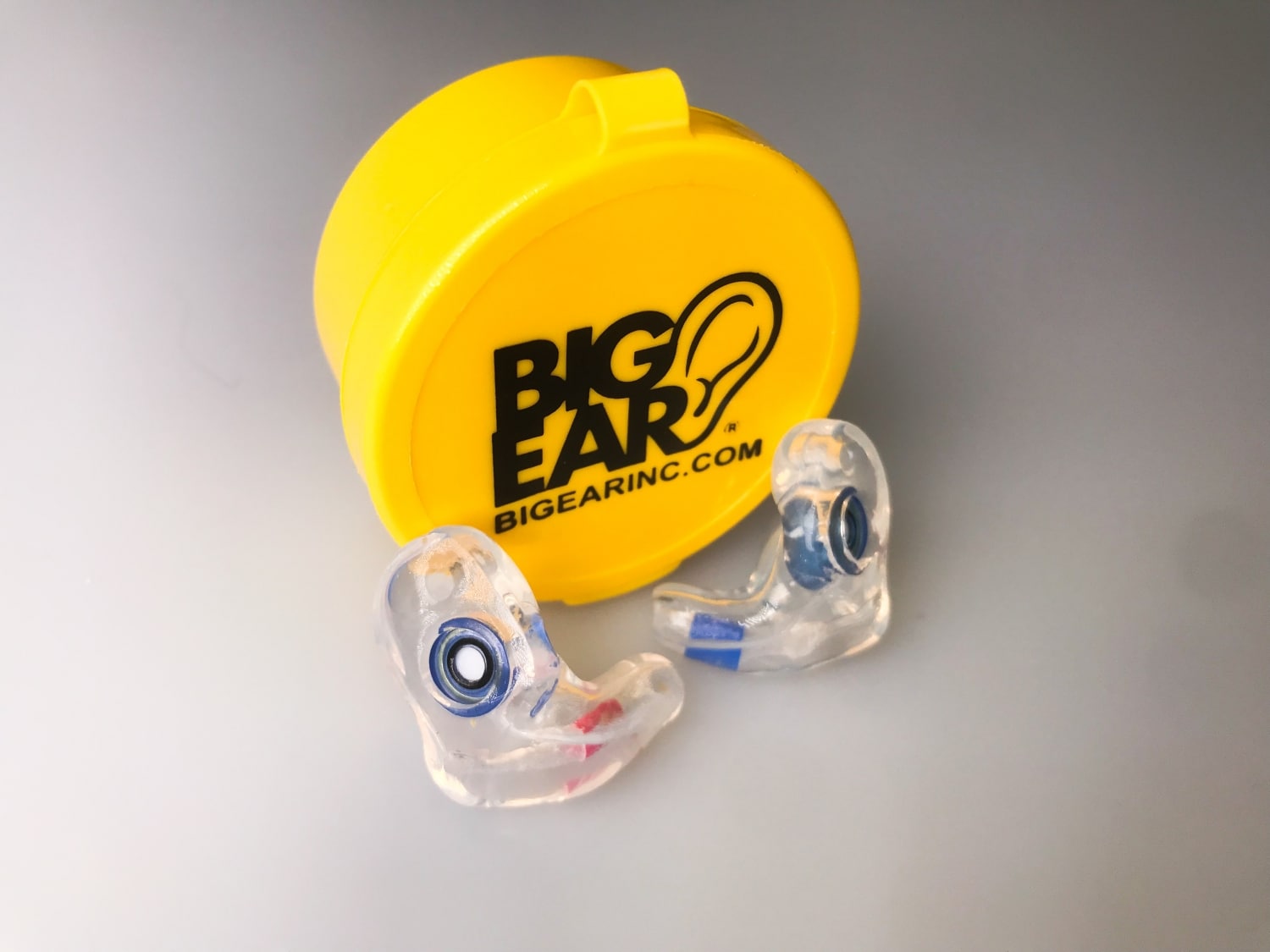 My experience with the Big Ear Earplugs
For a full summer, I tested the Big Ear earplugs.  I really appreciated their customer service. If you ever have a plug that does not completely seal as it should (which is very rare), they will remake it until it is perfect. They will never let you be disappointed!  I loved how they are superior to generic earplugs, not only because they have a much better seal, but also because they are easy to put on, don't move once installed and are very easy to clean.
At the racetrack most bikes are modified and have after market full exhaust systems which are much louder.  It can be very distracting and tiring to ride all day with those high decibel exhaust notes.  That's one of the reason why I think everyone should ride with earplugs.  Similarly, the wind noise is much higher at the track due to the higher speeds.  Therefore, earplugs become necessary even if the bike's exhaust is quiet.
Before this test, I was using generic earplugs and I will not go back, that's for sure!  If you try them, you'll love them!  I find it very annoying when my earplugs fall on the ground and become dirty while I put on and take off my helmet, or that they fall inside my helmet when I'm riding. The fact remains that riding without earplugs was much worse obviously, but don't worry, none of this happens with Big Ear earplugs.  I also found the small carrying case for them to be portable and easy to use.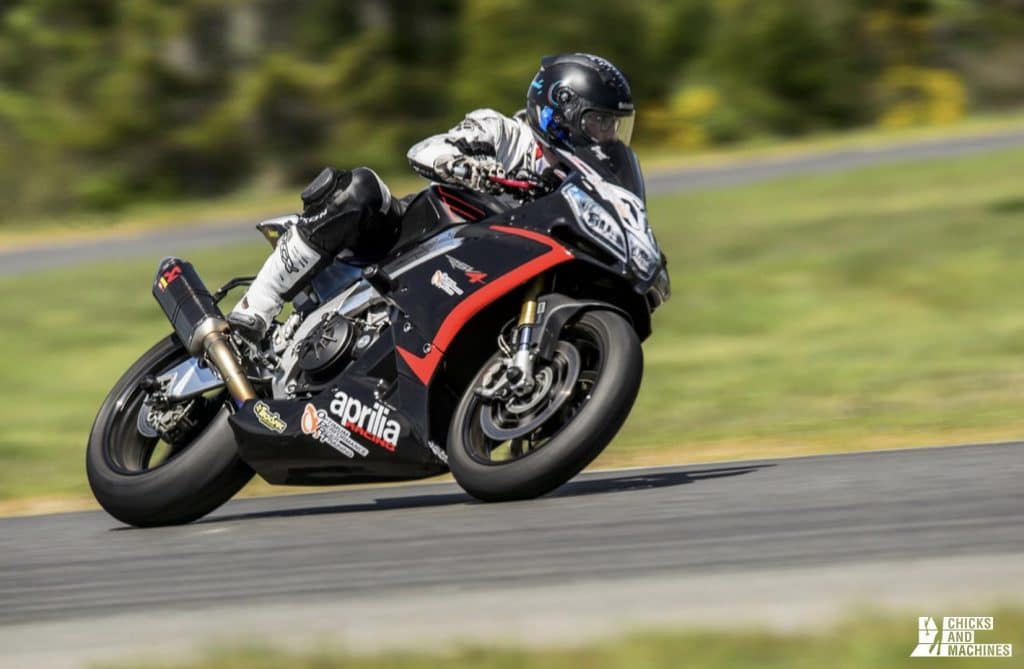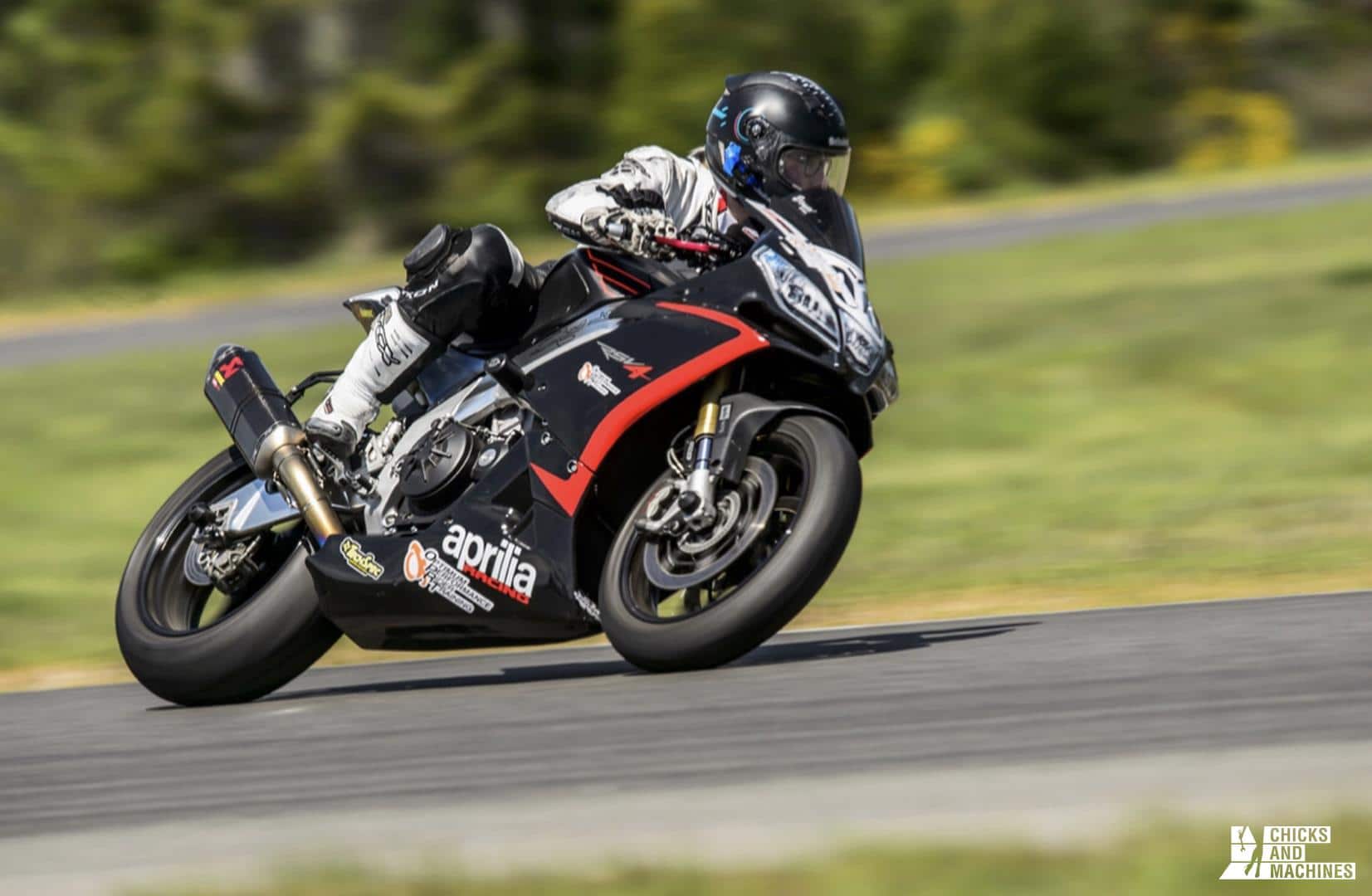 It's worth the money
I was personally won over after using Big Ear earplugs. They are worth the price; their quality and superior comfort definitely make them an excellent purchase.  Not only do I use them for my motorcycle rides and at the racetrack, but also in noisy events, or when I need to rest.
I always have them handy, ready to use.  Their customer service is impeccable. It is clear that it's a family business that is passionate and they strive for excellence.  I highly recommend their earplugs.
PROS
+ Reusable
+ Better quality
+ More discrete
+ Easy to clean
+ Won't pop out of your ears when putting on or taking off you helmet
+ More comfortable
+ Protective case
+ 36 month warranty
Cons:
– Website easy to get lost
– Hard to find the right product by yourself