Eleveit T Lady WP
On June 3, I went to Moto Motto, in Beloeil, Quebec. After leaving with the Eleveit T Lady WP women's motorcycle boots, I went on several motorcycle tours to test them. Eleveit is an Italian company located in the Veneto region, and is the result of thirty years of experience in the field of motorcycle boots and work shoes.
The T Lady WP women's motorcycle boots are touring-style boots. In order to evaluate them properly, I broke the test into 4 categories:
1. construction quality
2. features
3. fit
4. safety
Let's look at how the Eleveit T Lady WP did in each of these categories.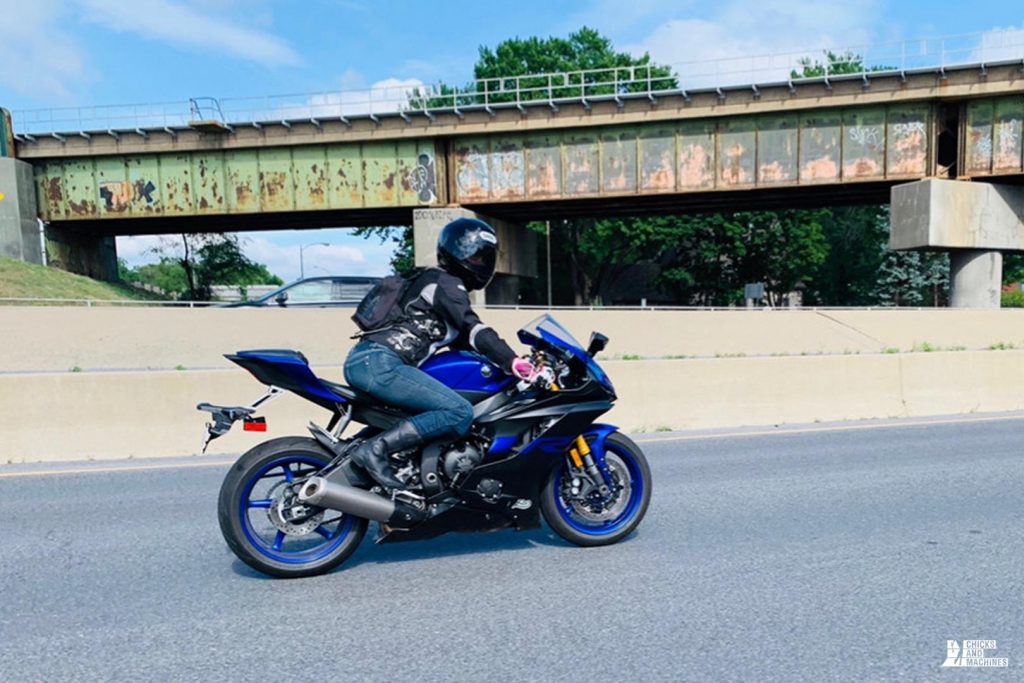 Construction Quality
Technologies: CE certified, full grain leather, waterproof and breathable E-Dry membrane.
Reinforcement: shin and ergonomic reinforcements in PU, toe and heel protection inserts. Selector reinforcements; internal protection in chamois leather, anti-heat and guaranteeing optimal grip.
Embossed logo for a stylish look.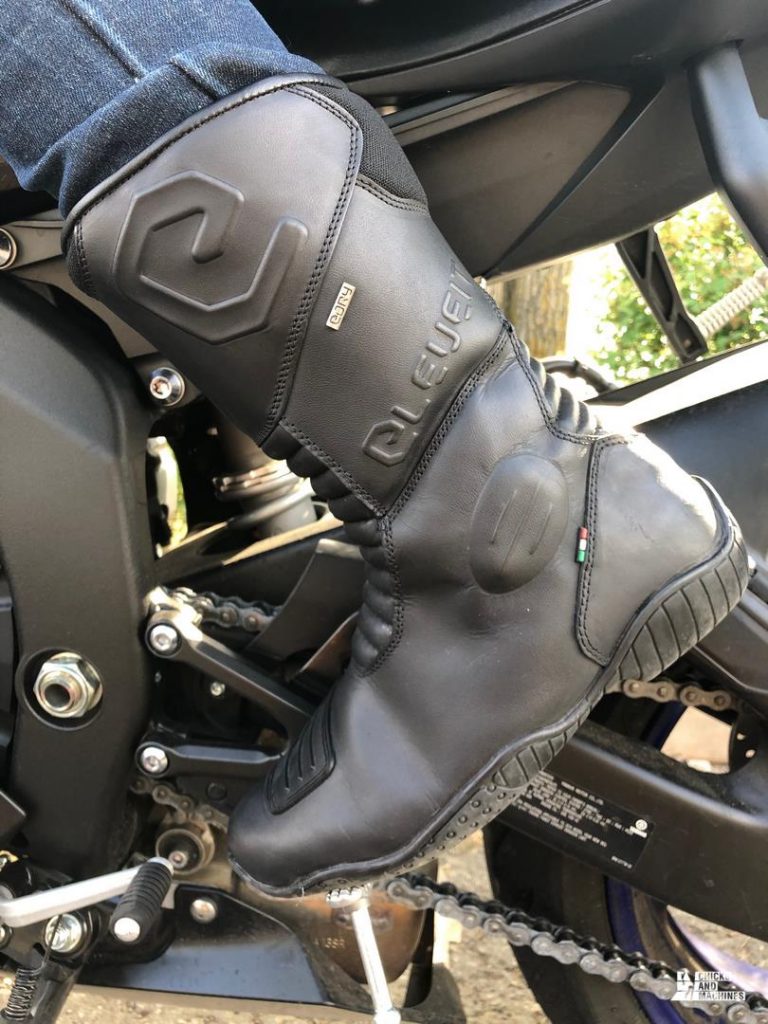 Sole: With Eleveit design, high performance dual density and bicolor.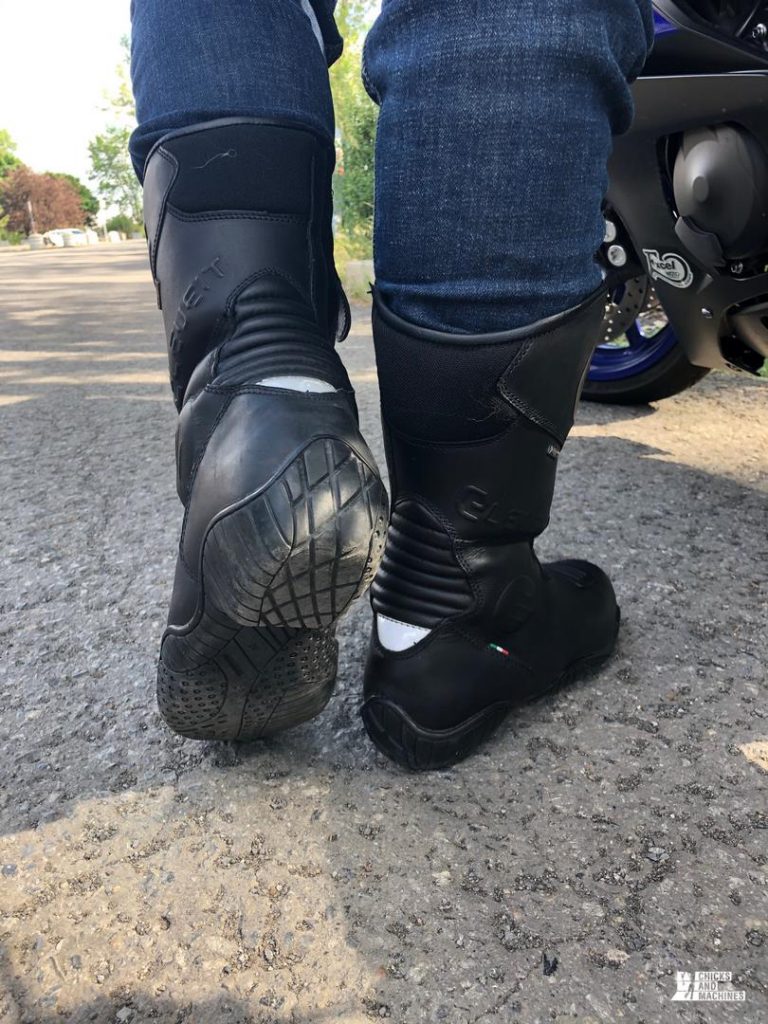 Closure: Zipper with waterproof protective membrane and provided with a leather tab on the cart for ease of use with motorcycle gloves.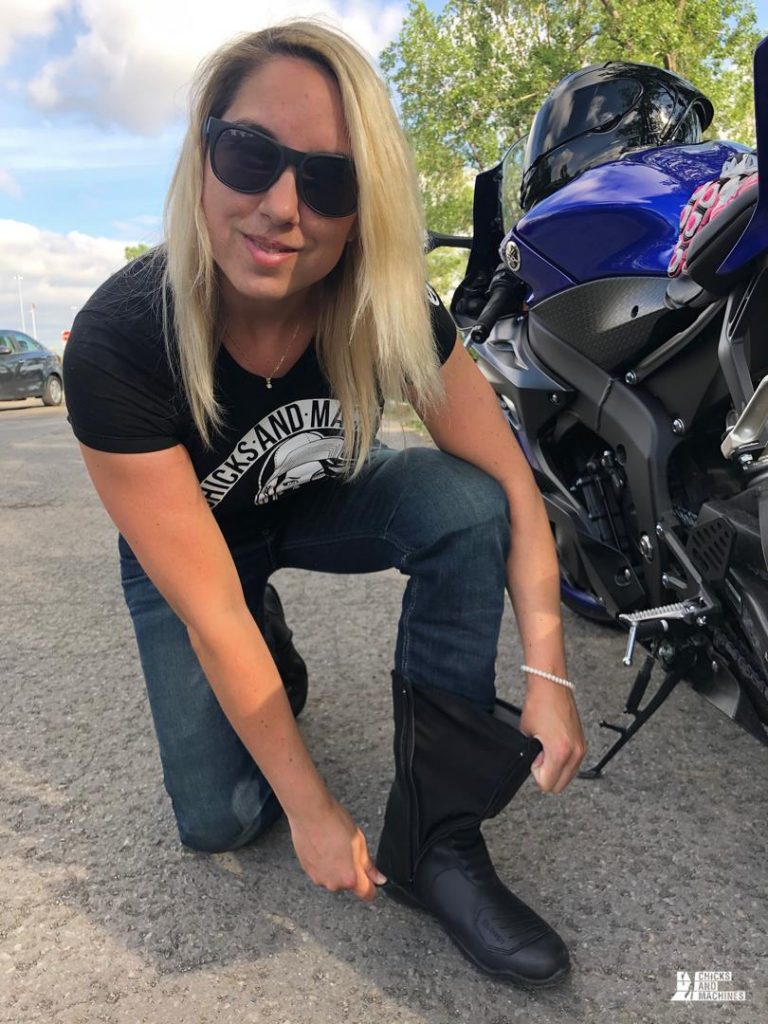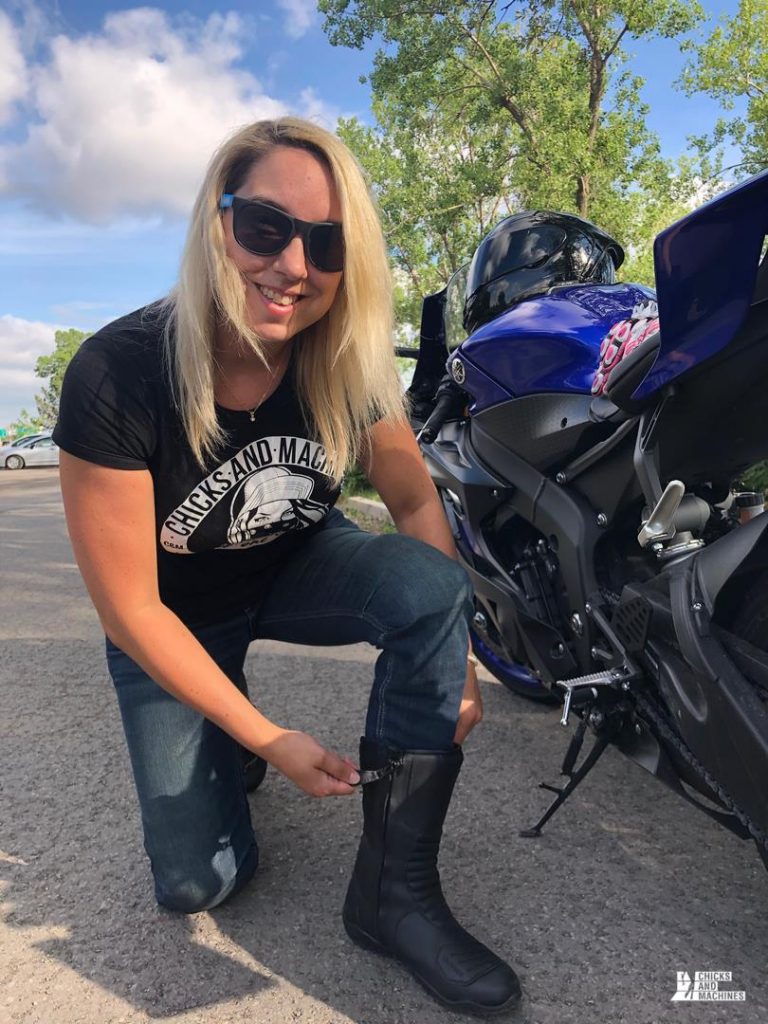 Features
Eleveit used full-grain oiled leather combined with quilted suede leather in the shin and calf for optimal comfort. The collar is flexible, padded and ergonomic which makes it more comfortable when moving on the motorcycle or when walking in the boots.
The breathable membrane contributes enormously to comfort.  During heat waves, your feet will not overheat, but it will obviously not be as cool as a ventilated boot. A waterproof boot cannot be ventilated without losing its waterproof nature, but the Eleveit does a good job of striking a balance.
There is enough space to wear reinforced Kevlar motorcycle jeans inside the boot and a flexible band has been provided at the calf to fit the shape of the rider well.
The T Lady boot has an E-Dry membrane, which makes it waterproof.     Unfortunately, I could not test it in the rain, but I submerged the boots in the bath to test the membrane and my feet stayed dry.
A reflective strip on the back of the boots integrates the design to increase the visibility of the rider.
Fit
Normally I wear size 40 EU.  I picked up a size 40, it fits well, so it seems that their boots run true to size.
However, it would have been a problem if I was a half-size, because the boots only come in full sizes.  They are available in European sizes from 35 to 41.
Safety
On the safety side, Eleveit offers a European standard product with CE, IPA and IPS certifications. IPA means that the boots comply with the requirements relating to protection from impact on the ankle and IPS meets the impact standards on the shins.
In addition, the transverse stiffness of the entire boot, the resistance to cuts following an impact, the abrasion resistance, as well as the height level of the upper are all level 2, which makes it a very safe boot.
In short
CE, IPA and IPS certified
Transversal stiffness of complete shoes: Level 2
Cut resistance after impact: Level 2
Abrasion resistance: Level 2
Upper level of height: Level 2
The pros
     + Breathable membrane.
     + Watertight.
     + CE certified and Level 2 protection.
     + Gear selector reinforcement.
     + Reflective tape on the back of the heel.
     +Stretch calf.
The cons
     -They are not offered in half sizes.
Conclusion
In conclusion, my general experience with the T Lady boots has been pleasant. They have a good level of comfort. They are equipped with CE certified protection and have a reflective strip for better visibility.
The sole offers good grip. They retail $269.95 CA, which is the market price for this type of boot. If you are planning a motorcycle trip of several days, it is imperative to have a comfortable and waterproof boot in order to have a good time on the dry road.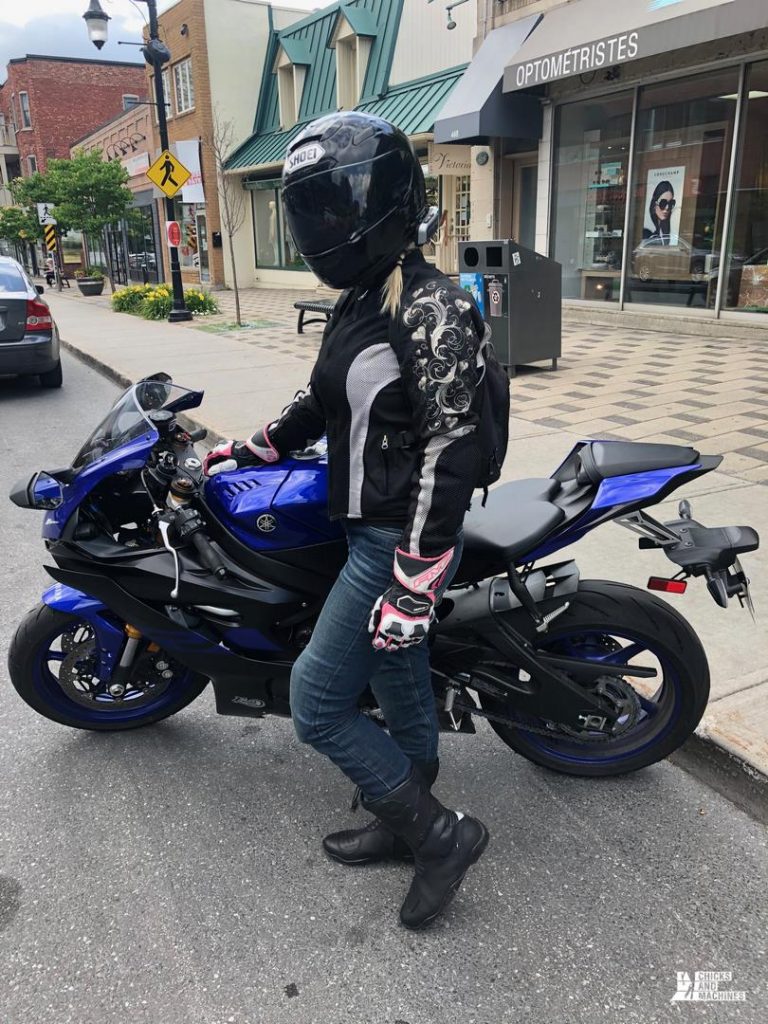 Marianne B.