Here's the Nolan N87 helmet!
Thanks to Can-Am's Women Mentorship Program, I had the chance to test Nolan's N87 helmet this summer. They also lent me a Ryker for a test drive, which was an incredible experience: I encourage you to check out my video HERE, where you'll also see the N87 in action!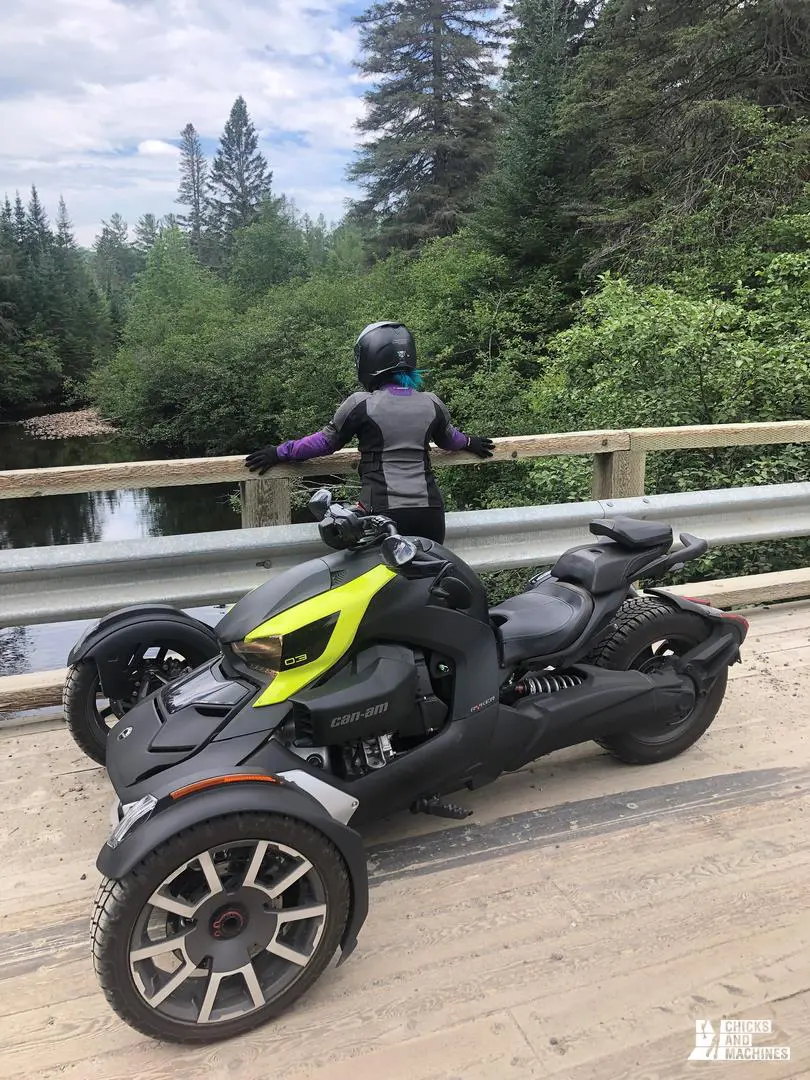 The designers have thought of everything!
As you'll learn in the following paragraphs, the designers of this helmet built it with ultimate safety and comfort in mind, while also appreciating that consumers want a great-looking helmet without busting the piggy bank. Read on if you want to learn about my new favourite helmet!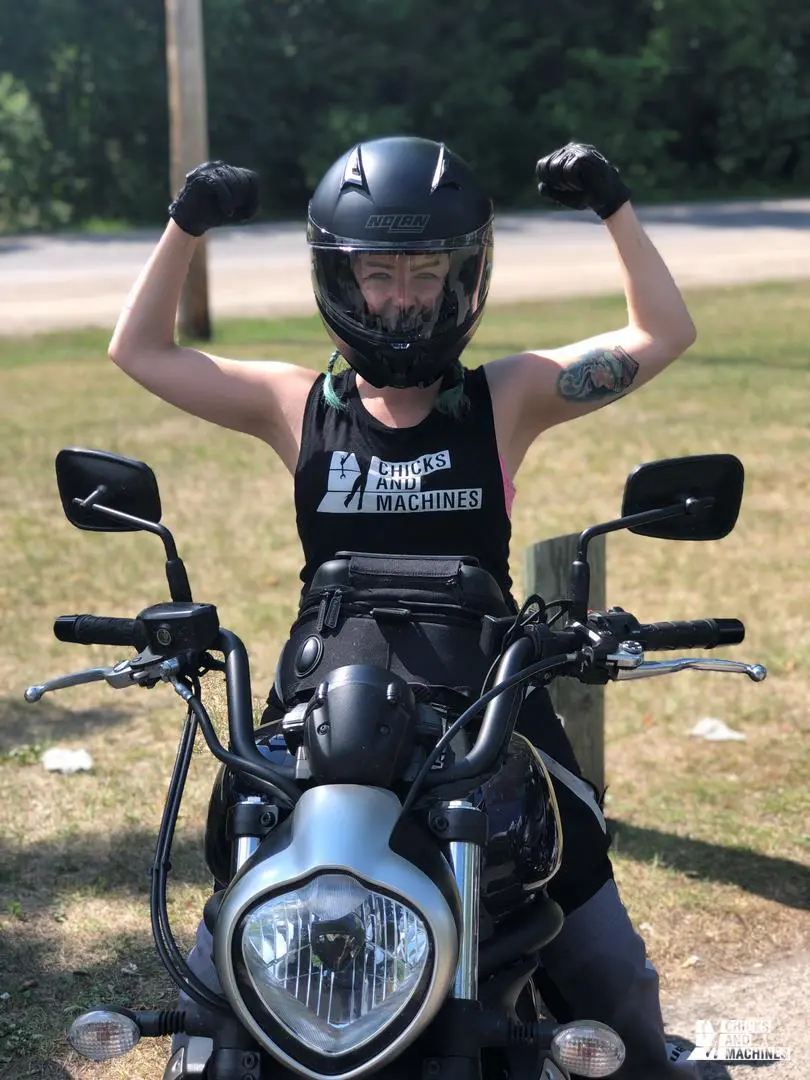 Features:
This is an innovative polycarbonate full-face helmet that is both ECE and DOT certified. It's a high-quality helmet that is made in Italy.  
The visor
The visor is ultra wide, and comes with a Pinlock® Fog-resistant inner visor with silicone-sealed profile. The N87 even comes with a drop-down inner sun visor that boasts UV 400 protection. It's nice and dark – darker than many visors out there – meaning that squinting in the sun is a thing of the past. Thank you, Nolan!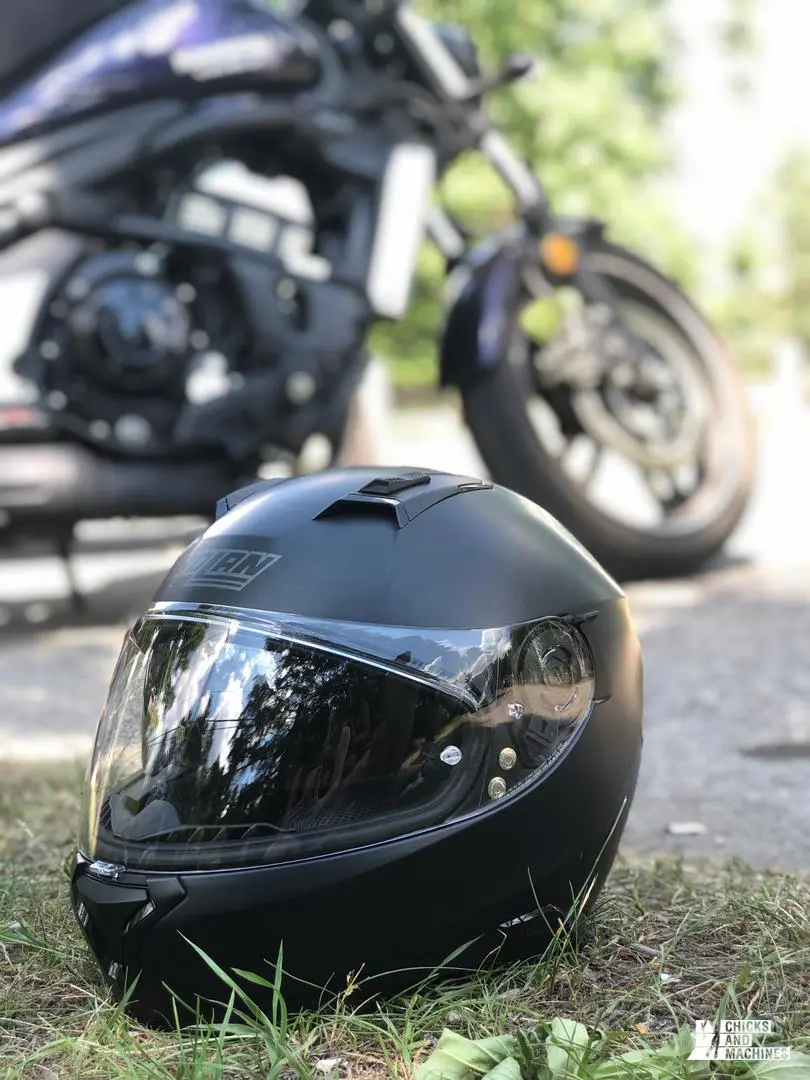 An easy-to-scratch matte finish...
Sadly for me, I let my helmet gently roll to the side within the first few days of owning it, and I was surprised at how easily it got scratched. I'm told this is typical of matte finishes, so I would maybe recommend opting for a glossy version if you're clumsy like me.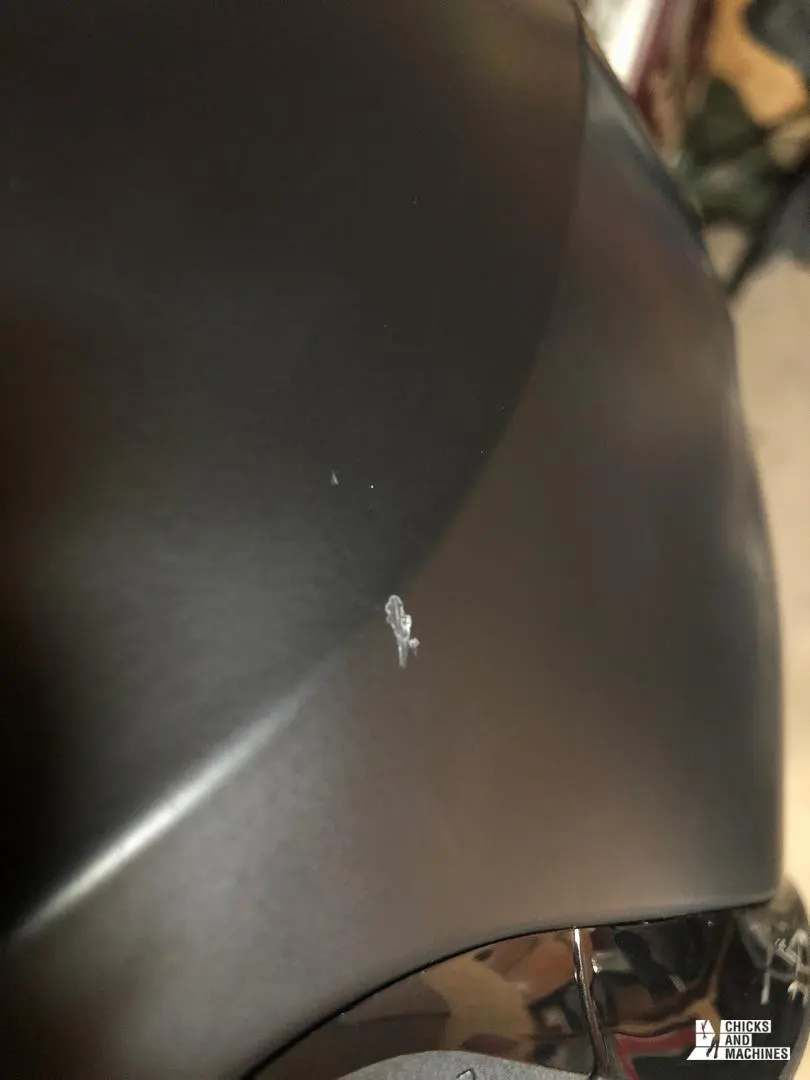 The inner lining
I'm really excited about the inner lining being fully removable and washable. This will certainly extend the life of my beloved helmet.
As an added bonus, the helmet is covered by a seven-year warranty from the date of manufacture; so I'm confident that I have a high-quality piece of equipment that will follow me for ages.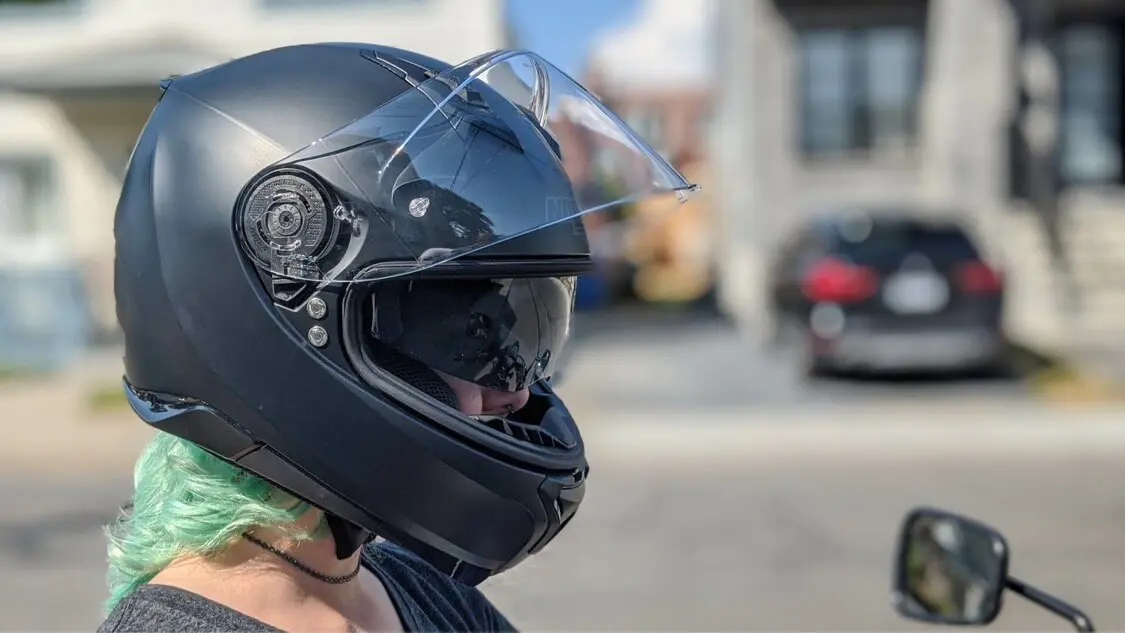 Last but not least
Though I appreciate the designers' intention when developing this helmet's ventilation features, I find that it makes for a helmet that slightly more noisy than I would like. In terms of the level of wind noise, it is slightly superior to my Icon Airmada.  
 That being said, the overall quality of this helmet is outstanding, and as most reviews will tell you, it's not every day that you stumble upon such excellent value at this kind of price point.   
 If you're looking for a lightweight, breathable and great-looking helmet, look no further. The N87 is an outstanding piece of equipment, and at a mere 307$ (on fortnine.ca), the price will surely have you smiling through that extra-wide visor.