A versatile jacket
Can-Am offers a beautiful variety of jackets for women and men. Among their wide selection, I tested their women's Can-Am textile jacket. A comfortable coat, with a youthful look, with a fitted cut, but above all that protects well! A versatile jacket with a feminine cut! What could be better! 
Breaking down stereotypes ...
When we own a recreational vehicle, we often like to wear clothing associated with the brand of our vehicle. For example, Harley–Davidson fans prefer to wear Harley clothing for their rides, whether it is gloves, pants, or coats. 
But is it 
so important
?
For my part, no matter what I ride, whether it is a Can-Am Ryker or my Harley–Davidson, I have no problem wearing the Can-Am textile jacket! After all, the most important thing is to be comfortable, but above all to be well protected.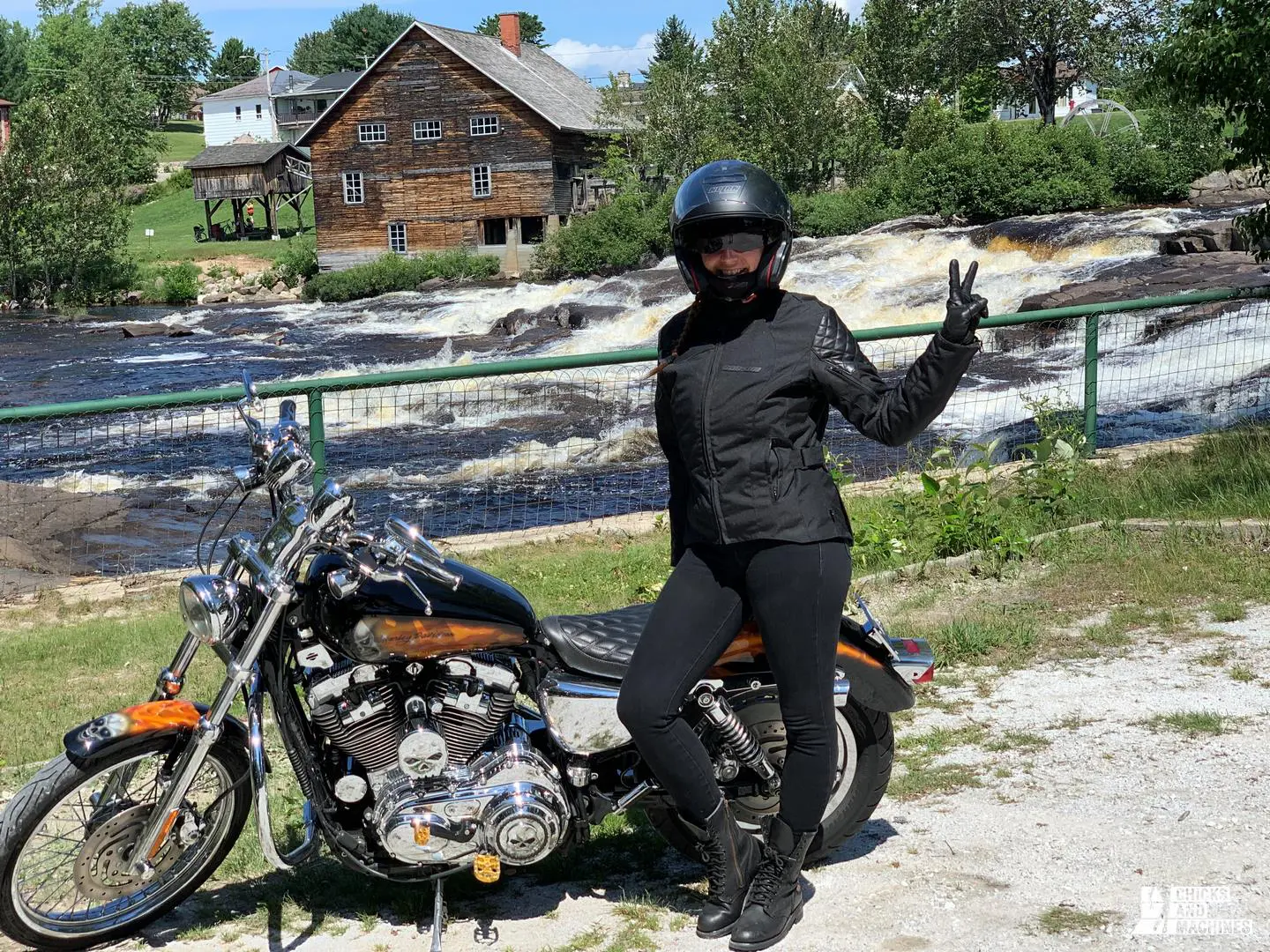 Here is why I loved this jacket
C
omfort
When I ride, I look for comfort, like most of you I am quite sure.  The Can-Am textile jacket is extremely comfortable. Made of flexible textiles, it allows movements to be performed without constraint. It is both flexible and breathable. With its multiple ventilation inserts, it keeps you cool when you need it and keeps you dry at the same time. 
I tested the jacket on a long motorcycle ride of about 2 000 km. I drove in temperatures ranging from 10 to 32 degrees, not to mention the humidex factor.  I did not get too cold or too hot. In the rain, the coat kept me dry! It is made from 80% Polyester, 15% Fleece, 5% Leather. It also has a removable cotton and polyester hooded lining with short sleeves. Whether worn alone or with the jacket, the lining adds style.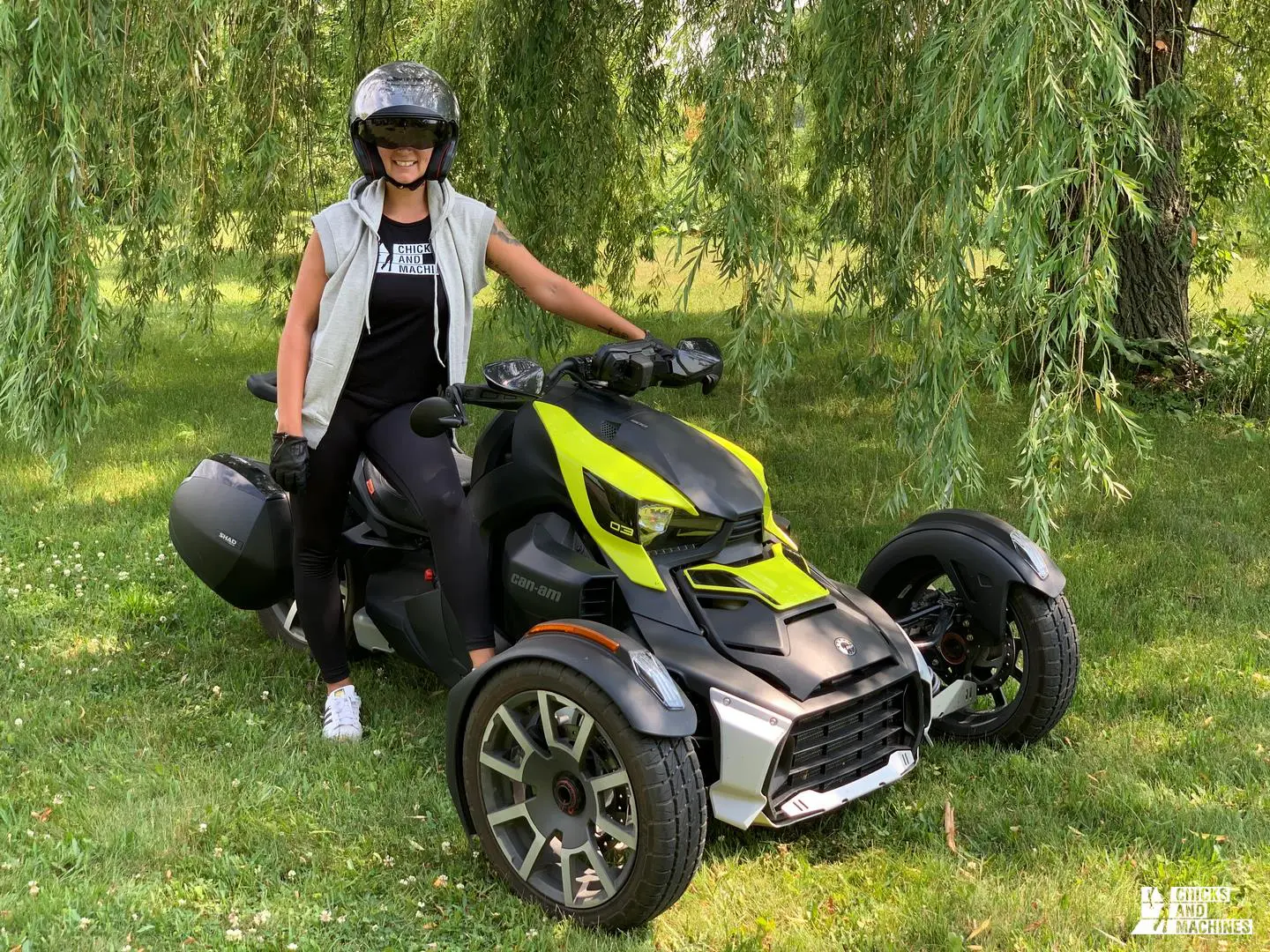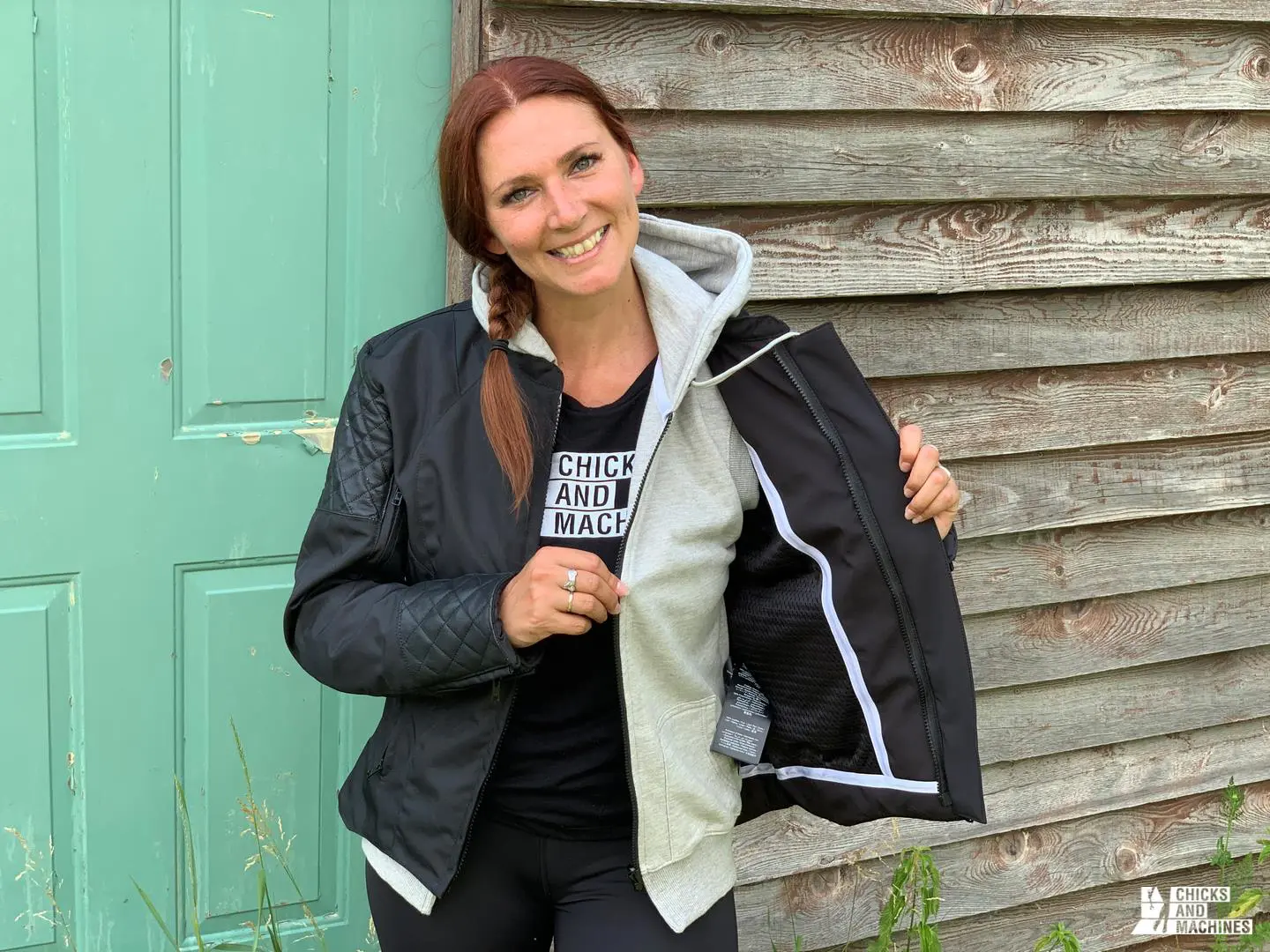 Protection
The Can-Am textile jacket is very safe. It offers protective cushions on the back (spine), shoulders and elbows. All cushions are removable. It is your choice to keep or remove them, but I strongly recommend you keeping them for optimal protection. Believe me, even with the protection of the jacket, you will still have a feminine look! No more coats that make you look "built like a man"! 
Look
I really liked the overall look of the jacket.
Available in black only, it pairs perfectly with everything! This is obviously very convenient! What I liked the most is the leather inserts at the shoulders, elbows, and wrists. There are two malleable stripes at the waist to better adjust the jacket. So, you can show off your curves with confidence and femininity! Furthermore, the coat is a little longer in the lower back, which allows you to completely cover the back for better protection and hide the skin visible when wearing low-waisted jeans! In addition, the collar and cuffs are lined in microfibers for maximum comfort. A beautiful look and maximum protection!
What more do you want?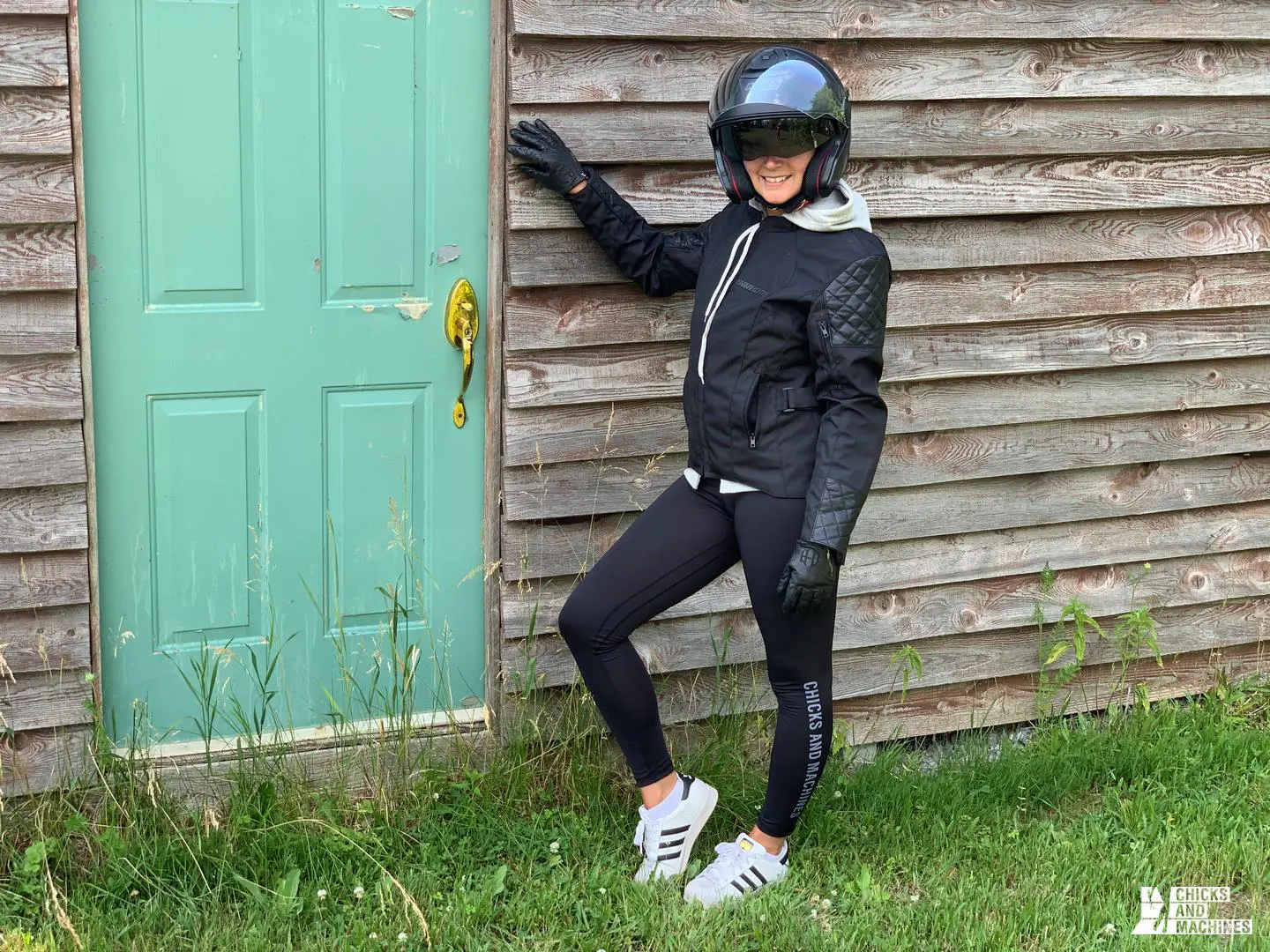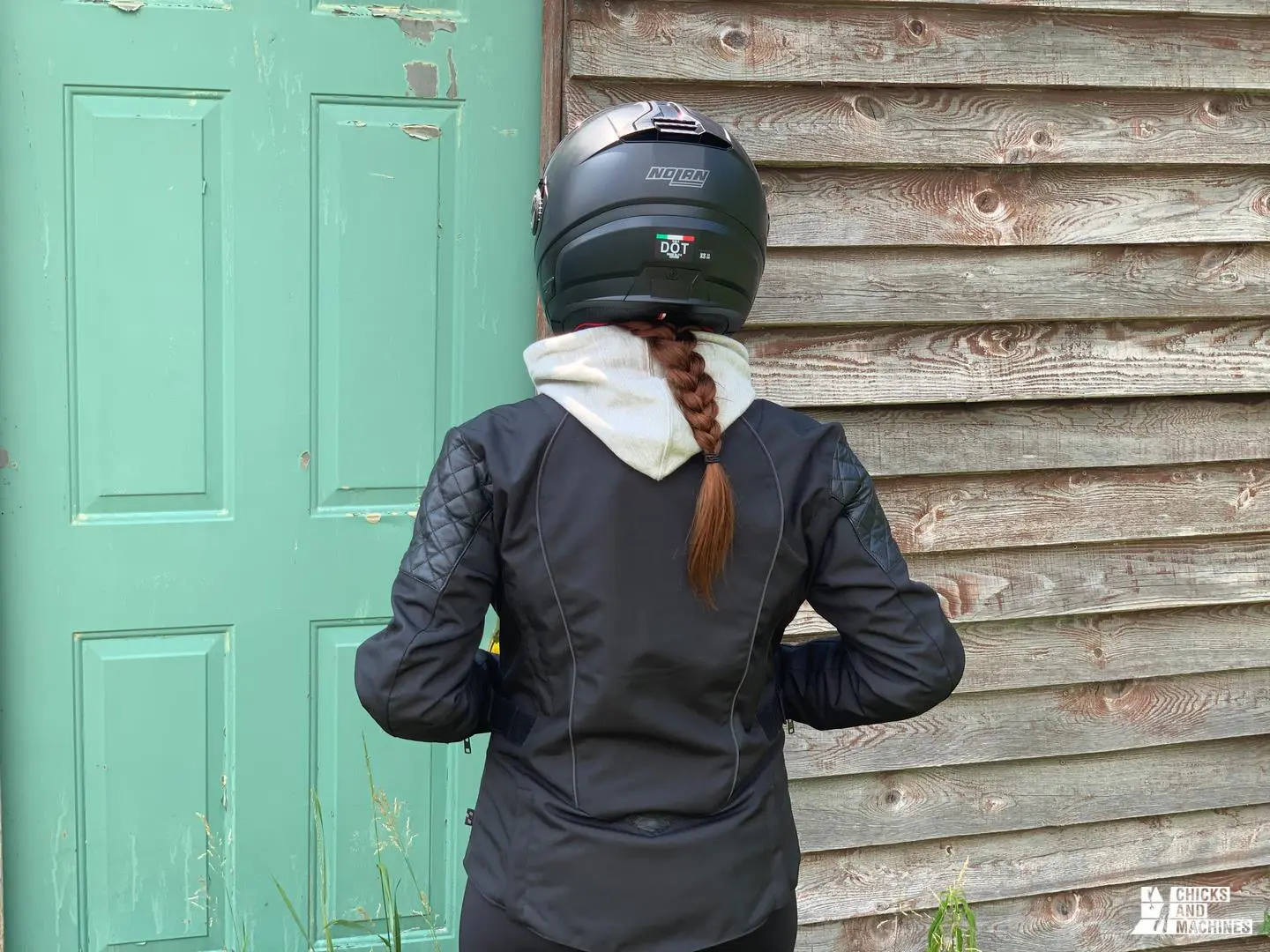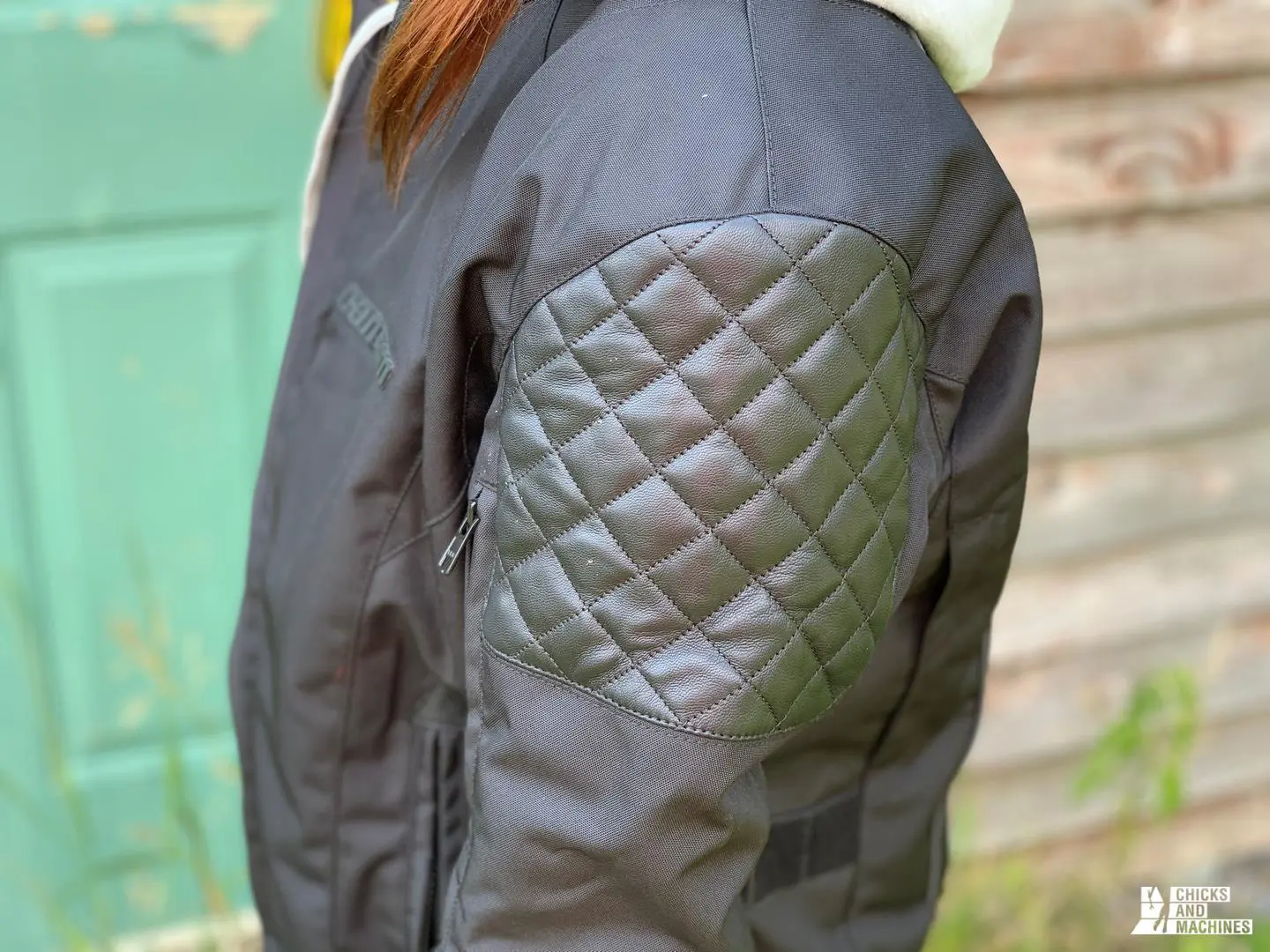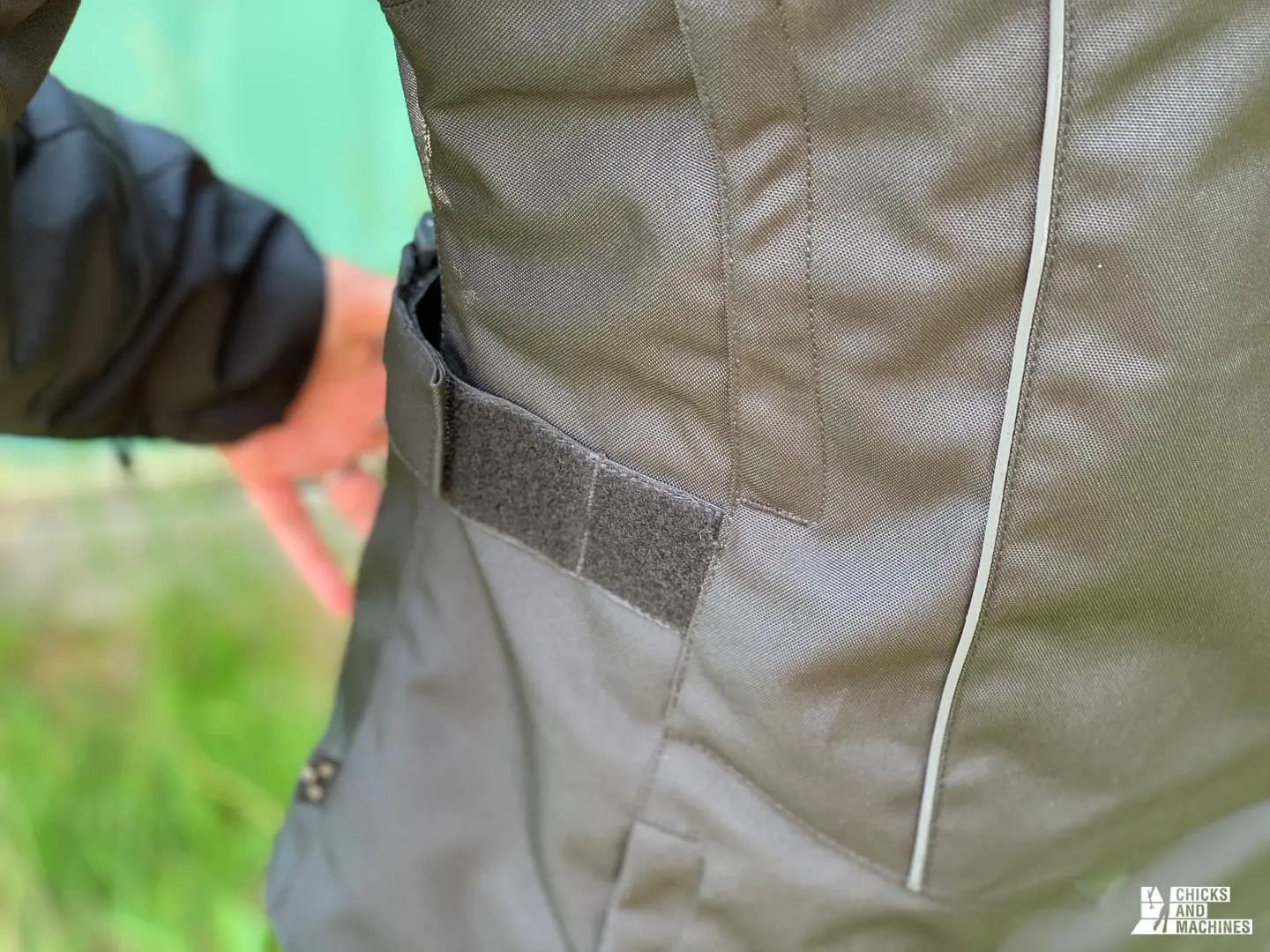 Because perfection does not exist…
A point to improve
 The Can-Am textile jacket is a must, definitively. On the other hand, since there is no such thing as perfection…In my opinion, a small point could be improved. But it is not a deal breaker!  I am talking about the short-sleeved cotton and polyester lining. I think it would be much more convenient if this removable lining had long sleeves (a bit like a hoodie). Because short sleeves do not provide additional warmth. We all know that a little warmth in cool weather is always welcome!
So why these short sleeves? 
Here is my general assessment
In last!
In the end, I loved the Can-Am textile jacket! I proudly wear it everywhere I go! Big thanks to Can-Am On–Road and Chicks And Machines for giving me the opportunity to test this great product!