Many of you are asking the question ...
A useful gadget for your rides
It goes without saying that the number one priority when riding your motorcycle is safety. After having all the necessary riding gear, there is another element to consider to be safe during your rides: the navigation systems / GPS systems. Whether to plan the route of a ride or simply to show you the way, the GPS is the most reliable tool to get you there! 
However, when you get into buying such a device, there are few important elements to consider. For example, its warranty, its connectivity, its mapping, and its size… to name just a few. 
Why buying a GPS for your motorcycle?
For safety and to avoid getting lost
When it comes to going on an adventure, the GPS becomes a man's best friend! GPS lets you know exactly where you are and where you are going in real time. No more driving without knowing where to go, which light to turn at or in how many kilometers you will reach your destination. No more being stuck in traffic either!
The GPS will suggest alternative routes to avoid traffic jams. You will also be notified about the gas stations and restaurants close to your location. This little detail can be very useful when you need to refuel!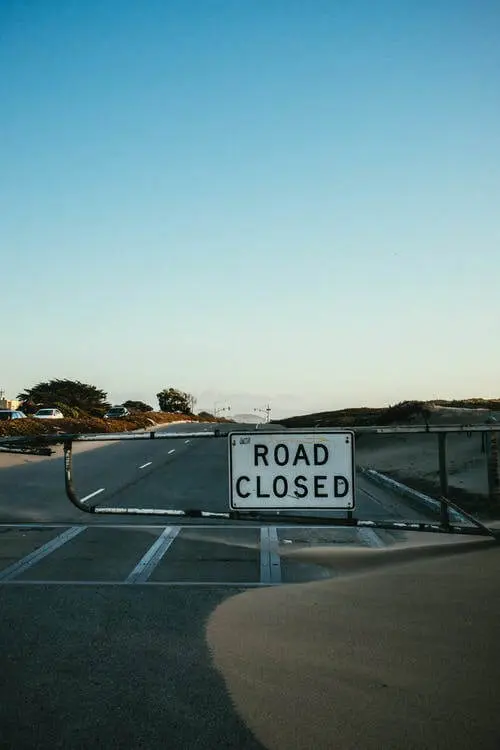 So no more unnecessary stress because you missed your exit or because you did not turn left as you should have. You will be more relaxed, and your driving will be much safer. 
In addition, these devices easily attach to your handlebars allowing you to see maps and routes in front of you, while looking at the road. 
The budget
First, assess your budget. There are a multitude of choices on the market to confuse you! You will find GPS systems for all prices and for all types of use, depending on the brand, size, and functions. 
The usage
Next, you need to determine what type of use you need it for. Some people just want a good, reliable system to get from point A to point B.
Others will look for an advanced mapping system for excursions that will take them to extraordinary places.
Some devices can even display the buildings around you in 3D, so that you can see where you are in the surrounding environment. You can also save your landmarks and routes so you can plan future trips.
Finally, you will be able to add maps of different countries and / or regions, in order to widen your travel route options.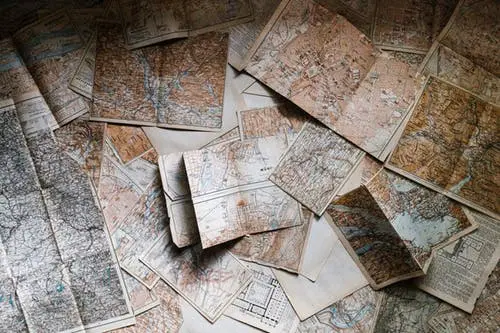 The peculiarities of the device
As with everything on the market, you will find different devices with different characteristics. Among other things, the easier it will be to read your screen, the more you increase your chances of staying safe! 
Indeed, the screen size may vary depending on the model chosen. Most devices have a minimum 4.3 inches screen. It will be important to choose a screen large enough to clearly see the essential elements of your journey.  
In addition, it is important to go to a touch screen that will be compatible with your motorcycle gloves.
Then find out about the autonomy of the device. It is imperative that the GPS can hold its charge for several consecutive hours. Some systems offer up to 8 hours of battery life so be sure to get informed before purchasing. You would not want the batteries to be dead after only an hour of use … 
Finally, the waterproofness and solidity of your device are an essential criterion to consider in your choice. When riding a motorcycle, you do not always know what weather conditions you will be facing. Water, rain, winds, dust, mud … Mother Nature often has surprises for us, and not always the good kind! So, the robustness and tightness of the device are not to be overlooked. Driving a motorcycle also generates significant vibrations and tremors. Your device will need to be strong enough to withstand impact from the road.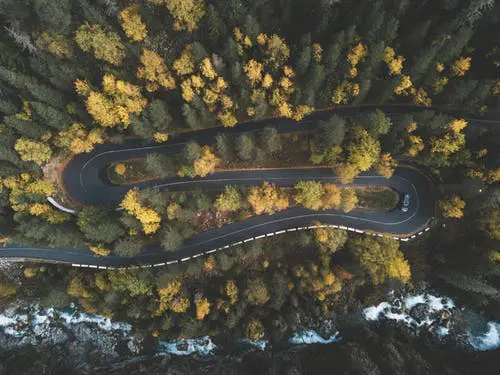 Connectivity and voice commands
Connection services are elements to validate beforehand. Various options can be offered to you, some of which are essential such as: signaling danger or construction zones, dangerous turn warning, real-time traffic and route changes. This information is available through the device's Wi-Fi or 3G connection. 
It should not be forgotten that certain GPS devices can be connected via Bluetooth to a communication system attached to your helmet. You can add a system like Cardo or Sena, and you will hear voice commands transmitted by your GPS. Sometimes it is easier to trust your voice rather than looking at your GPS screen.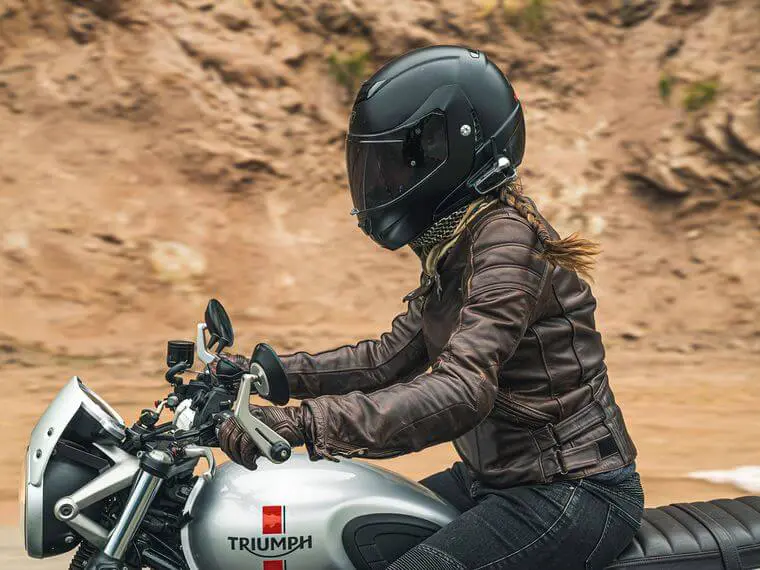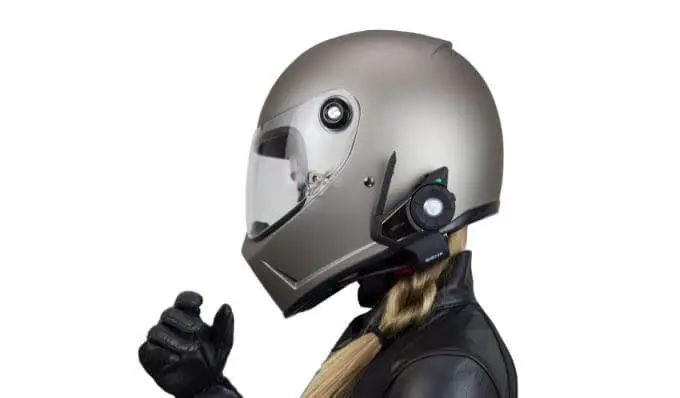 By the way, using these communications monitors, you can start your GPS, pause it, or stop navigation. Voice control does not only save time but also allows you to use your GPS safely. 
Why buy a GPS when we have a smart phone?
Some popular applications such as Google Map or Waze are suitable mainly for driving cars, rather than motorcycles. The phones themselves are also not designed to withstand bad weather, or prolonged exposure to the sun and are incompatible with using them on your motorcycle.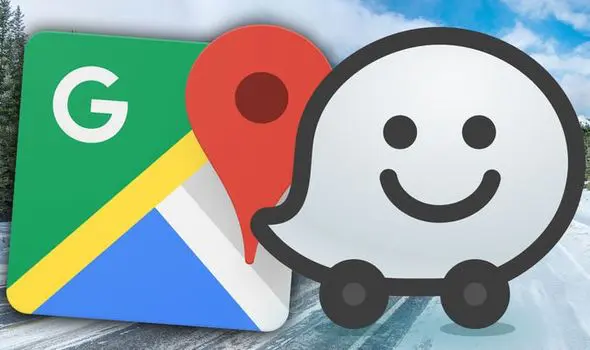 The phone will heat up very quickly under the sun and it may be damaged in the rain, mud and dust. Vibrations are also very damaging to telephone devices. 
Here are two of the most popular models on the market!
Rechargeable lithium-ion battery 

 

Autonomy: 4 hours 

 

Screen: 5 inch

es

 

 

Micro SD card not included 

 

Bluetooth 

 

Dimensions: 14.9 x 9.7 x 3.3 cm 

 

Weight: 374.5 grams 

 

Wi-Fi connectivity via the "Smartphone Link" wireless application 

 

Waterproof: IPX7 guaranteed protection against bad weather and falls 

 

Screen resolution: 800 x 480 pixels 

 

Price: $ 899.99

  (price may vary)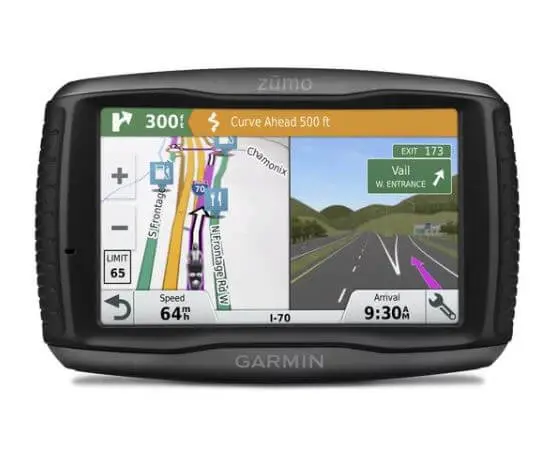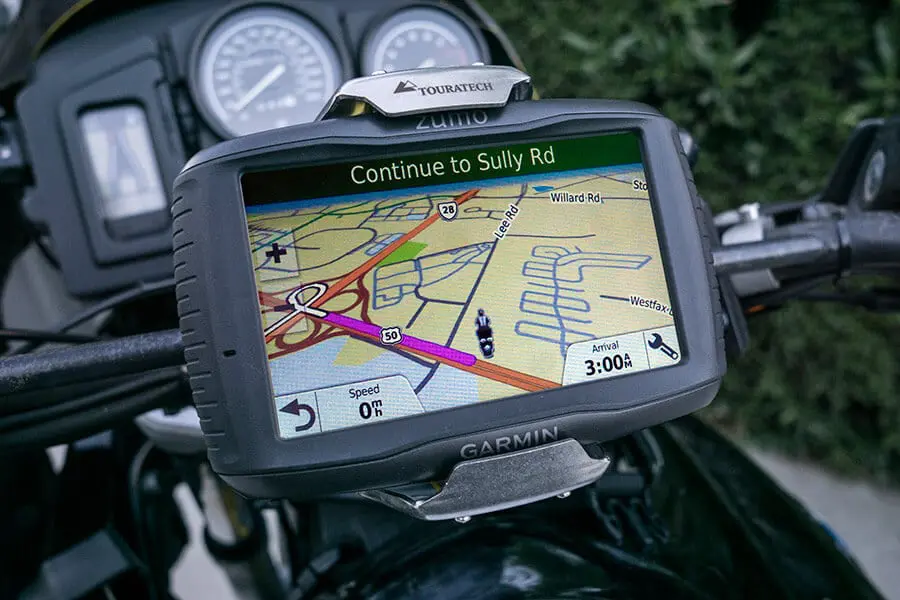 Rechargeable lithium-ion battery included

 

Autonomy: between 6 and 7 hours

 

4.3 inch

es

 screen

 

16 GB internal memory

 

Bluetooth

 

Dimensions: 13.6 x 8.8 x 3 cm

 

Weight: 280 grams

 

Wi-Fi connectivity

 

Waterproof: IPX7 guaranteed protection against bad weather and falls

 

Screen resolution: 480 x 272 WQVGA

 

Price: $ 529.99

  (price may vary)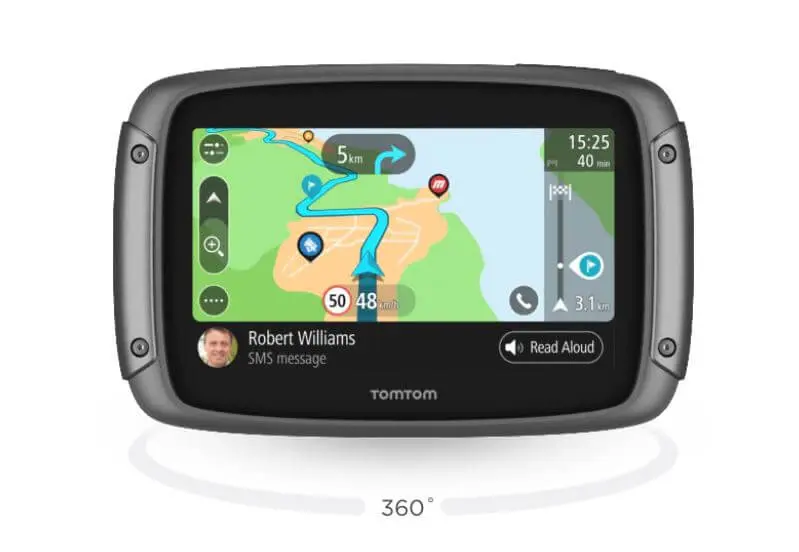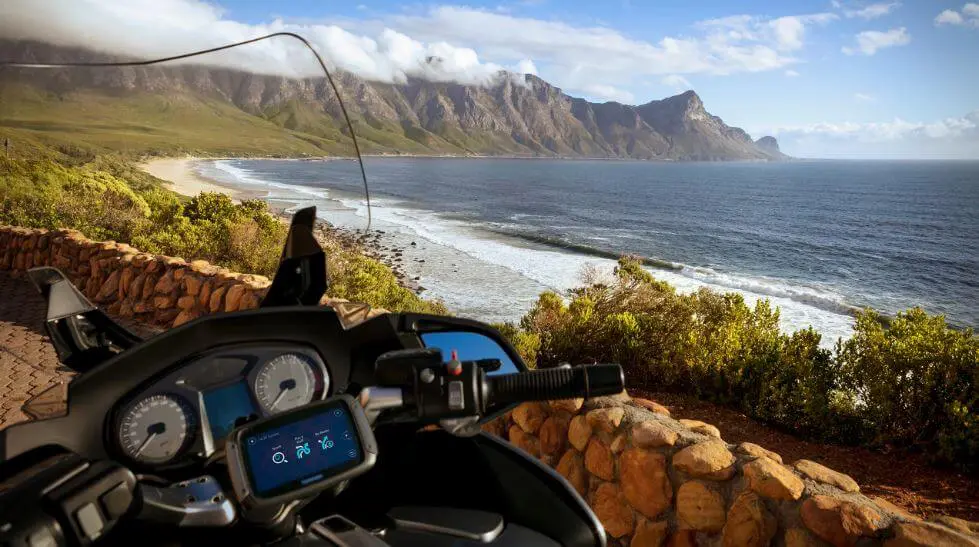 Conclusion
Choosing a navigation system is an adventure. While TOMTOM and GARMIN are the masters of the GPS market, there are other less popular brands that will do the job as well. Focus your energy on the specific purpose of your purchase, and don't allow yourself to become overwhelmed with all the possible comparisons. Also, stay on the lookout for new technologies because they evolve at the speed of light! Do not forget the following words during your research: budget and use!  
With this said, I wish you a great shopping experience!