Is it Really a Jeep if it's not Muddy?
Ever since I was a little girl, I have dreamed of owning my very own Jeep and being able to remove the roof and doors…a dream that finally came true a few years ago! Full appreciating the sun and wind while driving truly brings a sense of freedom.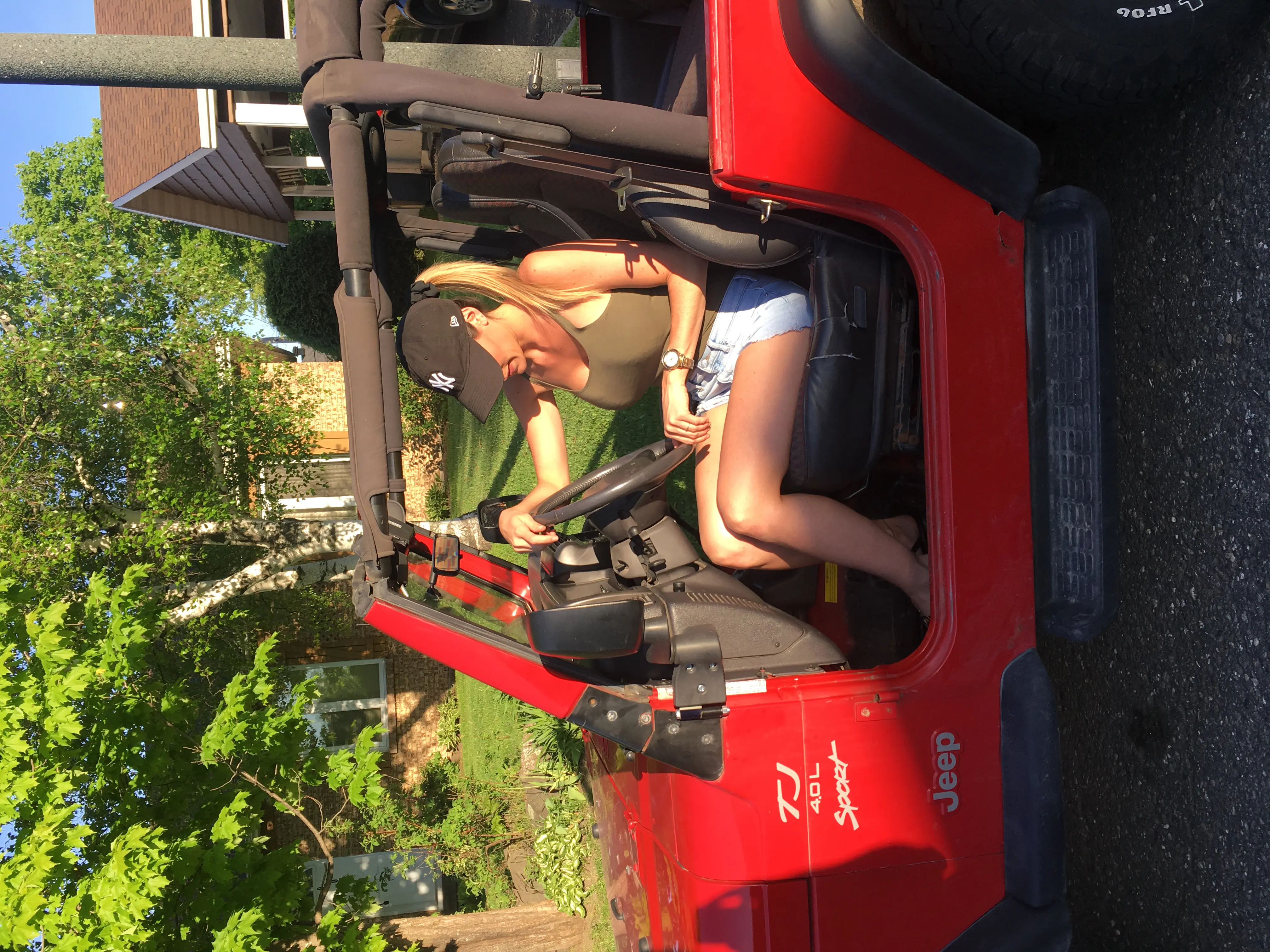 This feeling of freedom becomes even greater when one ventures off the roads and into less conventional trails. After all, part of the fun of owning a Jeep is getting it dirty and banging it up a little, wouldn't you agree?
Many Jeep owners don't dare venture off the trails, but it's not as difficult as some might think. Spring is the perfect time to try this new hobby, so now's the perfect time to read up on these few tips if you want to discover off-roading in a Jeep.
Preparation
It is important to do a thorough inspection of the vehicle before each ride. First, check the condition of the tires and their pressure. Next, it is important to check the fluid levels (engine oil, coolant). Finally, check the battery.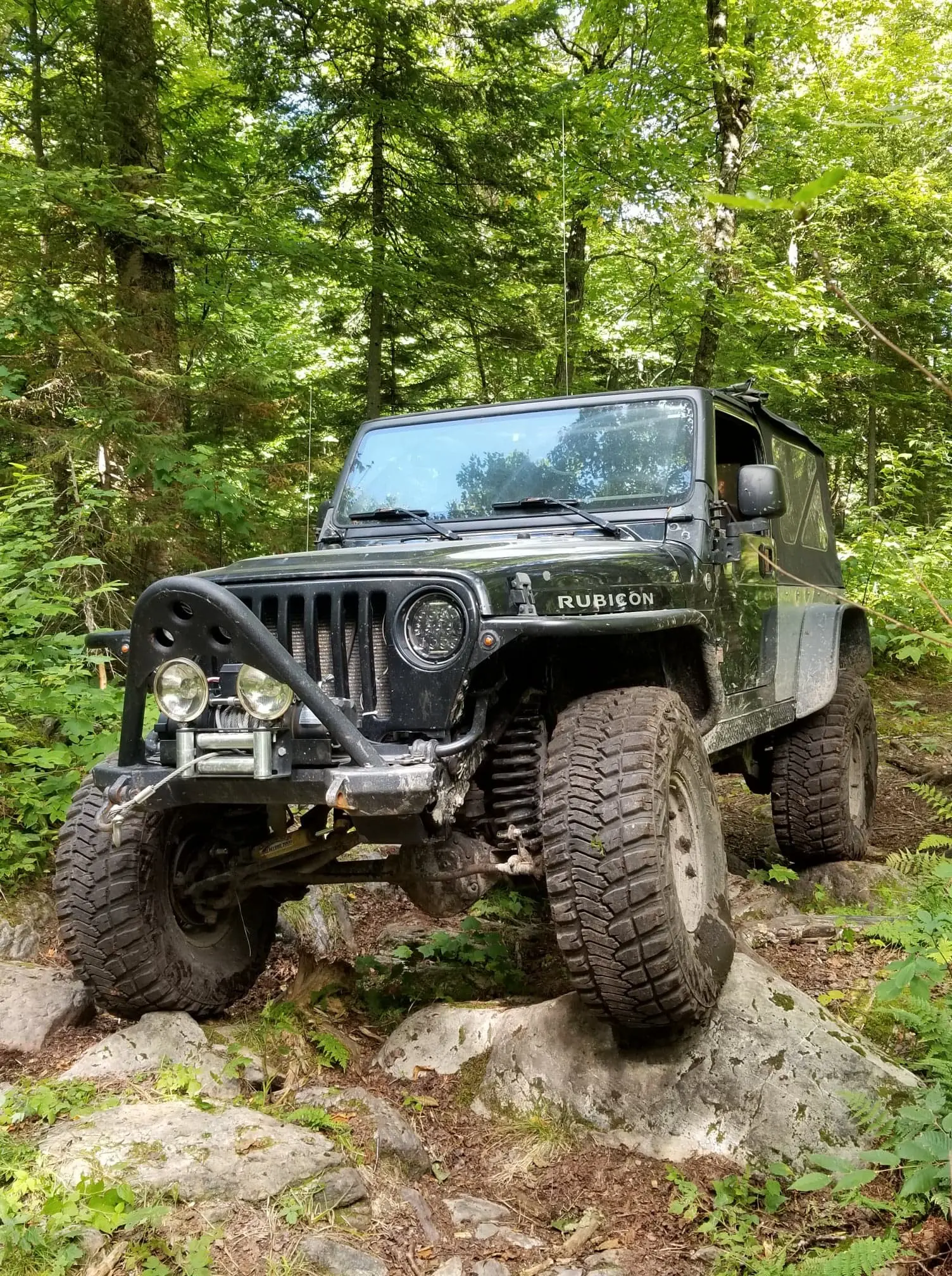 Necessary Equipment
In order to enjoy this experience to its full potential, and to ensure your own safety and that of others, it's important to have the proper equipment for off-roading. For example, you'll really appreciate having traction aids and a shovel on hand. You must also make sure you have your tools in case of mechanical breakdown, as well as water and food. This may seem trivial, but you never know how the day will turn out…
Here is a more complete list of equipment required:
Tire deflator: tires should be set at 15-20 PSI, which increases the contact surface and minimizes the chance of getting stuck.
Suspension lift kit: This helps increase the space to insert larger tires, which allows for better maneuverability to overcome obstacles.
Winch kit: hooked to a tree, this winch allows you to get out of a jam by yourself or to help someone else.
Raised air intake: this allows you to sink into deeper puddles (yay!), preventing the engine from being submerged so that it can continue to operate.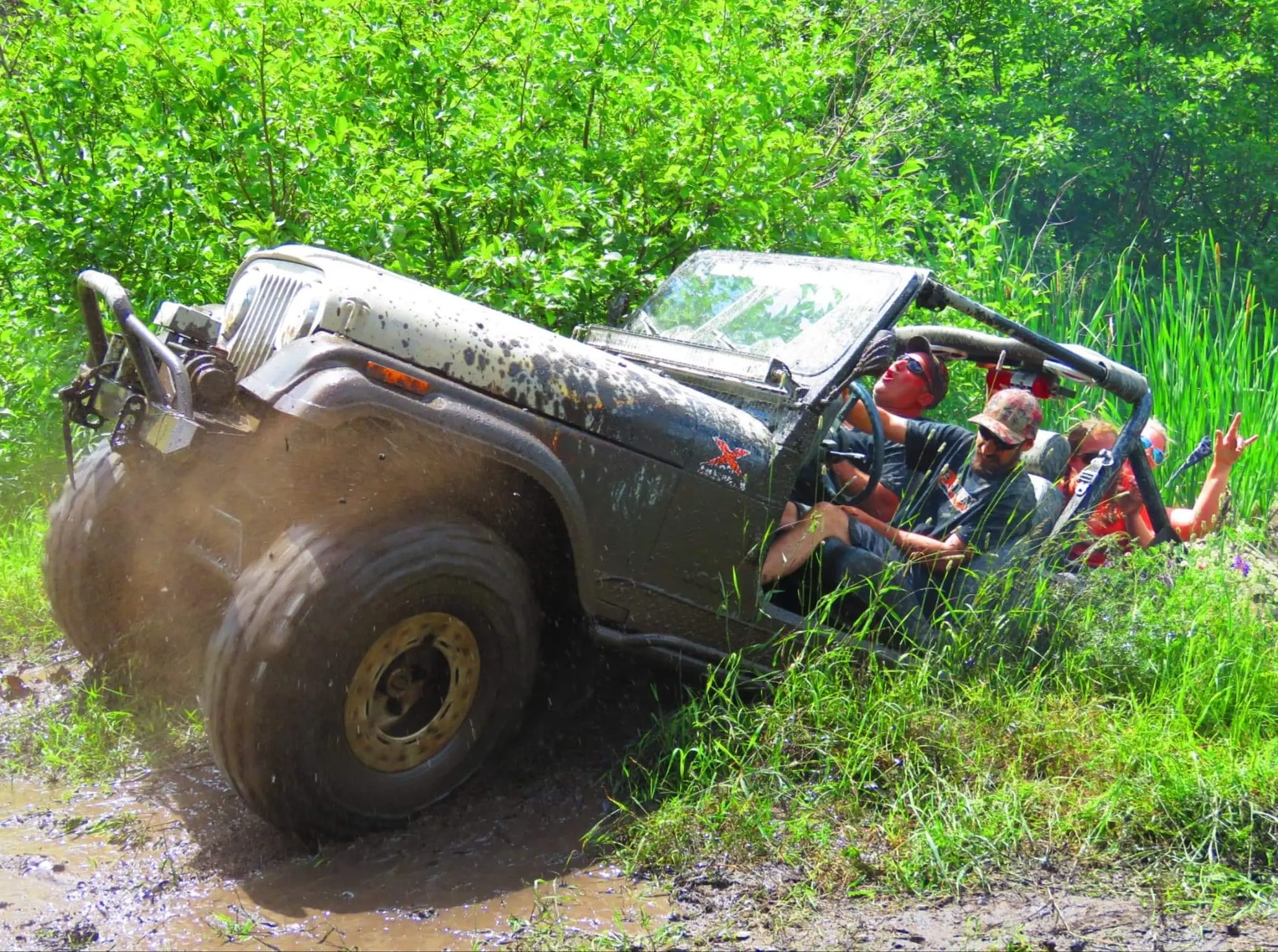 Other recommended equipment…
Compressor
Bungee cord
33″ all-terrain tires
Small tool box
Hydraulic jack
CB (radio antenna)
Quick Disconnect disabled
Stabilizer bar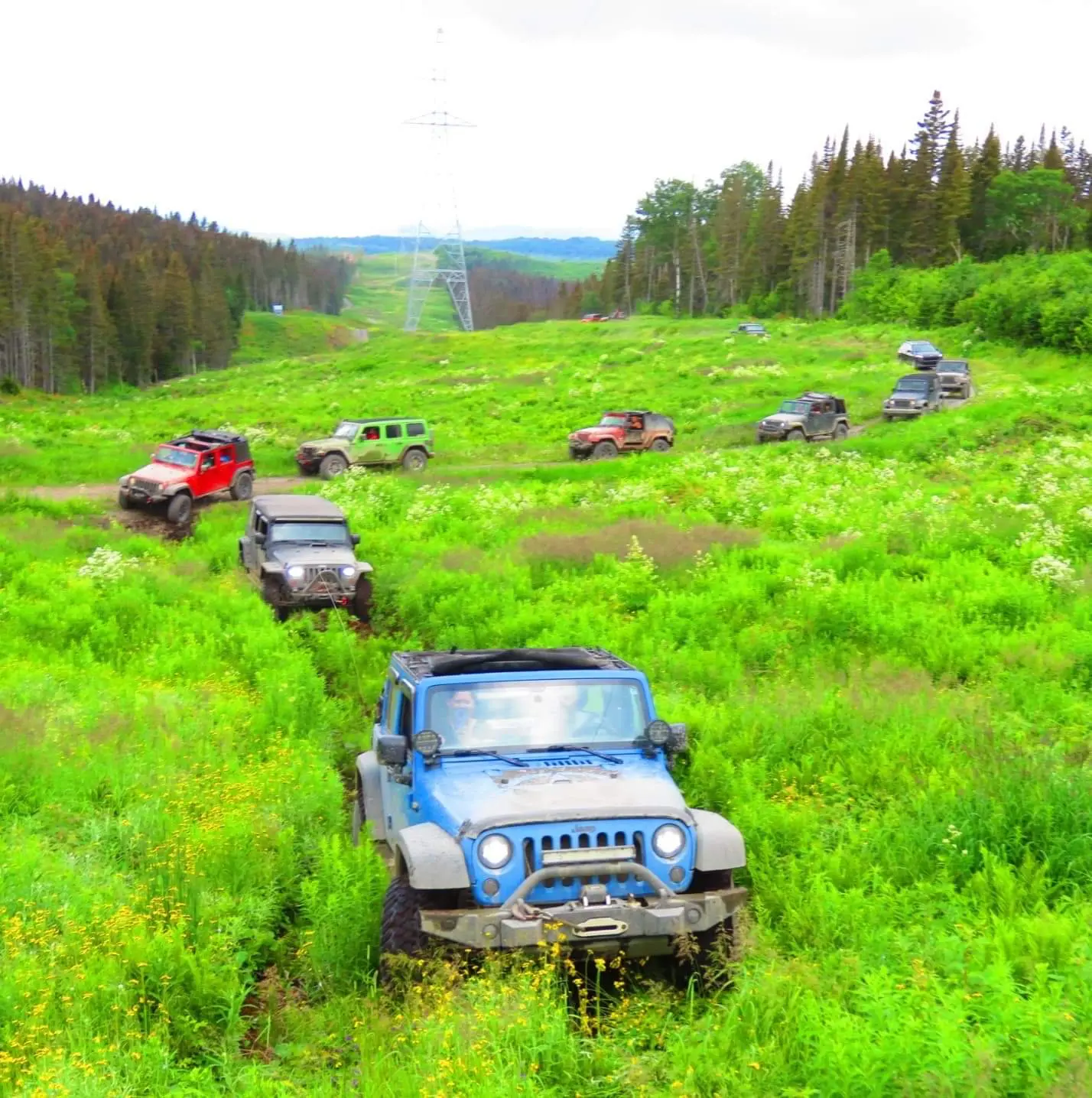 During the Ride
Be sure to set your vehicle to 4WD mode so you don't get stuck. This will allow you to drive on sloped trails, climb steeper obstacles, and drive on slippery surfaces. Another trick is to drive slowly. This allows you to anticipate obstacles and be ready to react.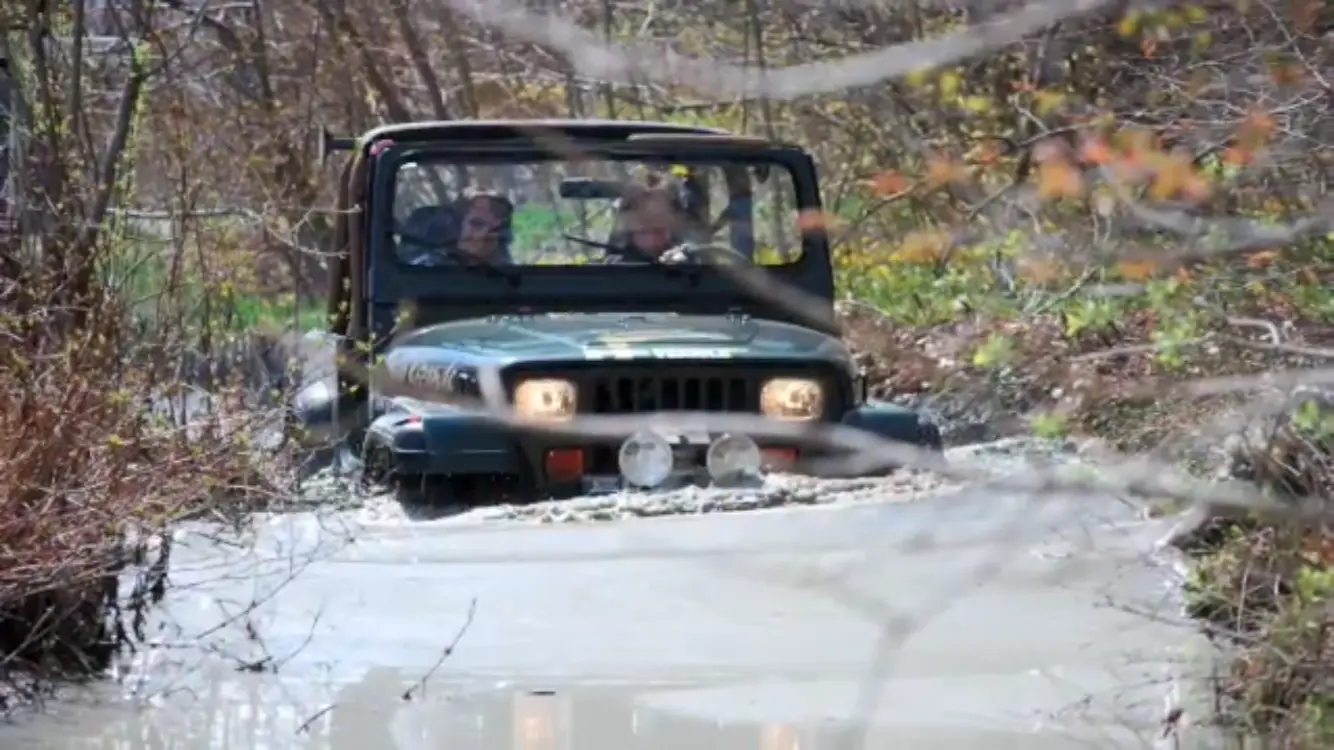 THINGS TO AVOID!
-Never practice this sport alone. It is recommended to go in a group or to have a guide for those who are less experienced.
-Do not improvise. It is better to analyze the situation before taking action. For example, analyze the obstacles in front of you, such as rocks or roots, before taking the plunge. In French we say "when in doubt, floor it," but in this case, I don't recommend abiding by this motto. 😉
-Don't take your vehicle out for a ride without an inspection. It is always best to check the condition of the Jeep and the oils (transmission, cooling) before a ride.
-Don't underestimate the puddles…As tempting as they might be, you never really know how deep the puddles are or what's hiding at the bottom.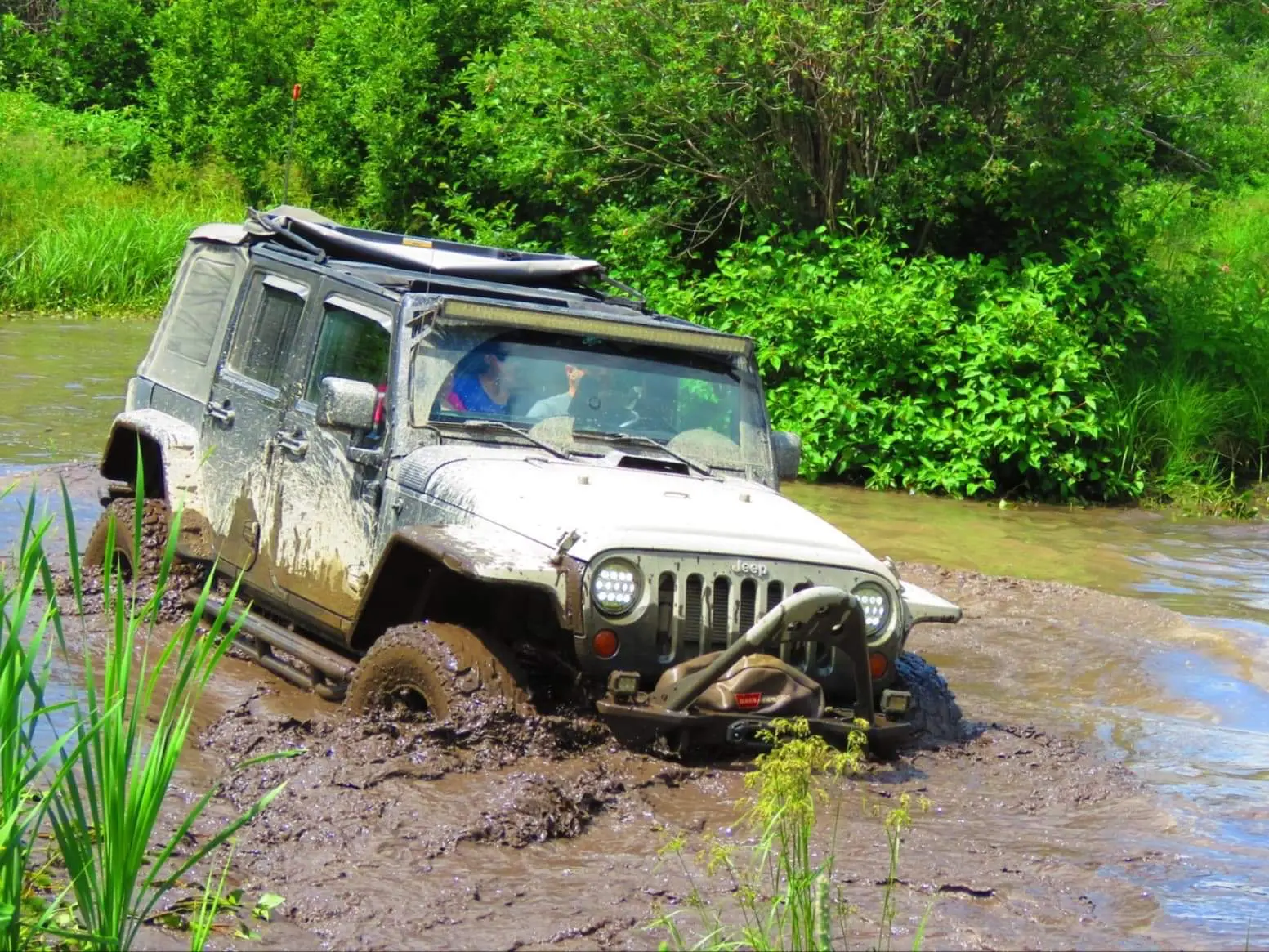 Pro Tips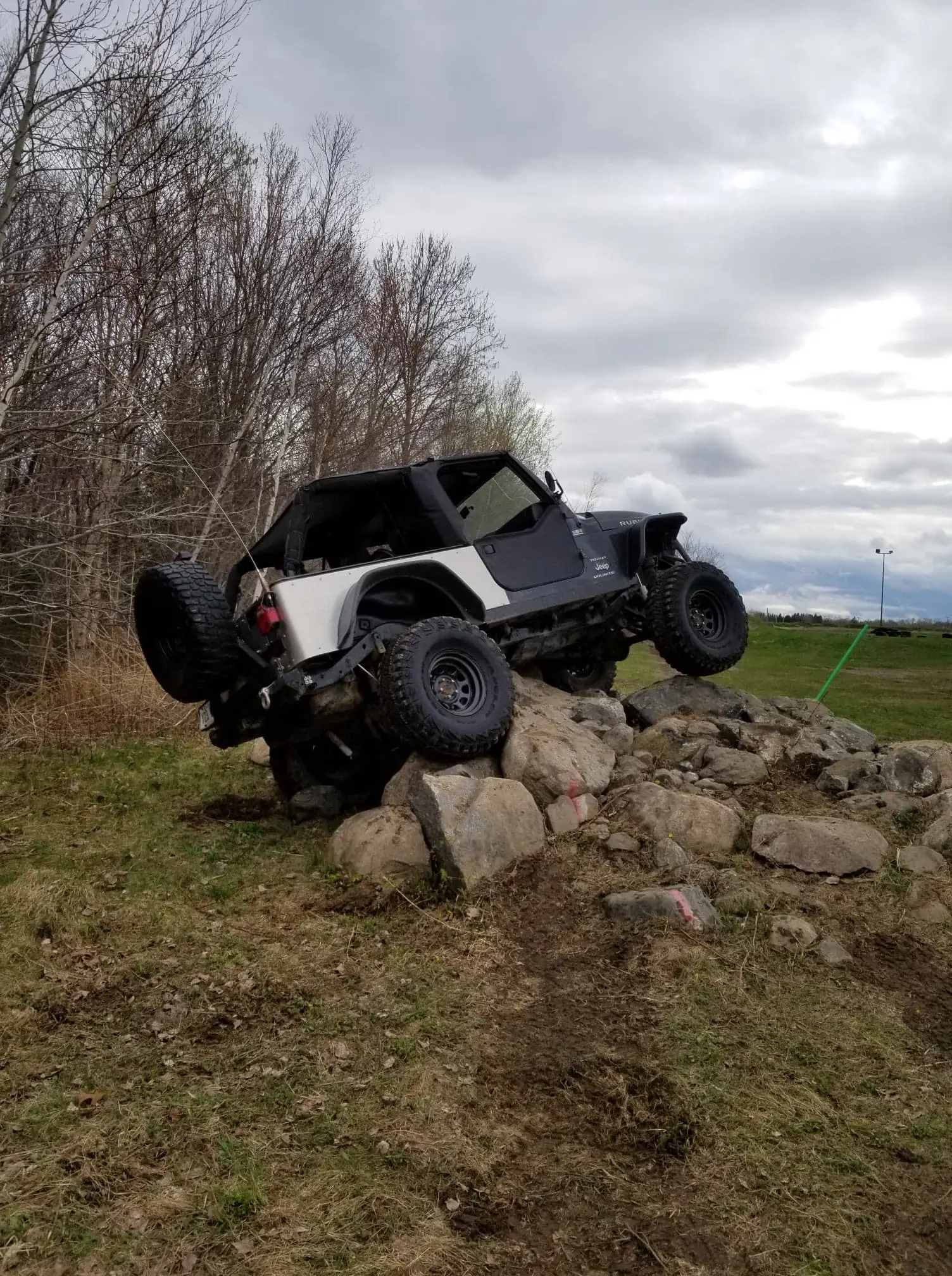 In case of skidding: In order to regain control of the vehicle, try the countersteering technique. You must turn your wheels in the opposite direction of where you want to go.
If you get stuck: don't make it worse by trying to accelerate…pressing on the gas will only get you stuck even deeper. It is best to get out of the vehicle and take a moment to analyze the situation. It will probably even be necessary to use some of your equipment to get out.
For a successful climb: you should accelerate at the bottom of the hill, and gradually release the power. If the engine ever stops, stay calm and simply restart it!
- Émilie C.