Don't let your fear of trailering get between you and your favorite motorsport.
By the time I was old enough to drive, I was able to back a boat trailer into the water. I learned from my dad who steadily built my confidence to tow a trailer and to launch a boat, one small step at a time.
First, he started by lining up the truck and trailer and I would just back straight into the water and then park. I would look over my shoulder through the back window, backing slowly and making small turns with the wheel to try and keep the trailer as straight as possible.
Eventually I began driving to the boat launch to get comfortable driving on the roads and making wide turns around traffic. Every little bit helped and before I knew it, I was doing it all on my own. It was also like my right of passage to take the boat to go fishing without him.
No matter the season, there will always be a potential for trailering a motorized recreational vehicle. Getting comfortable doing so is necessary, not only to protect your cargo but other people on the roadways. Trailering can be another intimidating adventure, but do not let it stress you. Just like learning to ride a motorbike or snowmobile, take it slow and test your ability.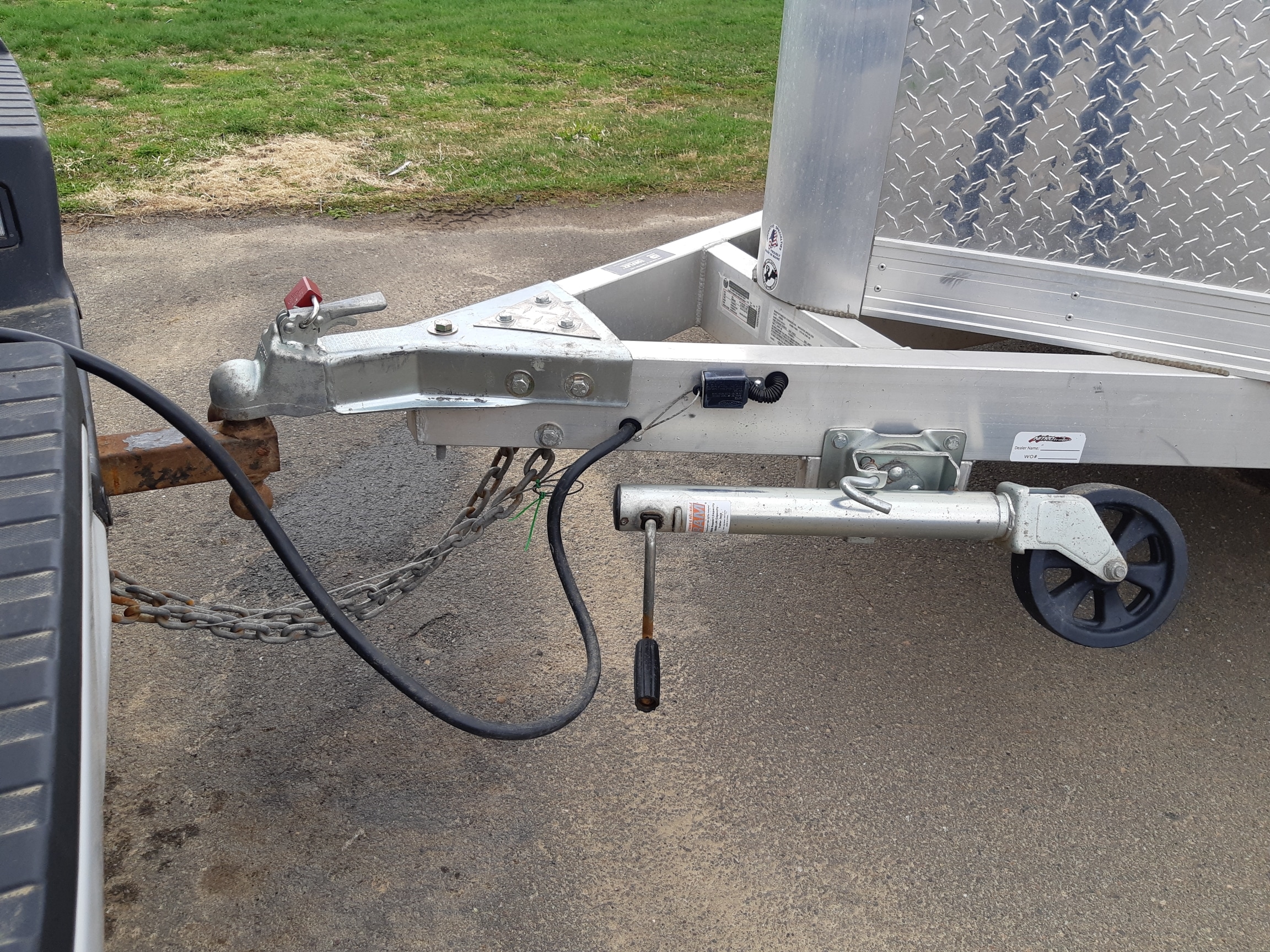 From the Connection to the Mirrors
Before you even begin to tow, you must confirm a safe connection. Let us run down through a few key items to consider.
Connection point – the ball must match the receiver. If you are not careful, a smaller ball will fit in the receiver but will not hold a solid lock, risking the trailer detaching. Be sure to pin the latch in place so it will not release on rough roads.
Safety chains – these are your backup plan, but we never want to count on them. Cross your chains prior to connecting them to the truck. This will create what we refer to as a "basket" to catch the tow bar of the trailer if it did come loose.
Lights – when you are towing a trailer, other motorists cannot always see your indicator or brake lights on the tow vehicle. Be sure to connect and test the trailer lights.
Tires – make sure they are in good condition and check the psi requirement. No one wants to blow a tire on route.
Securing the load – you do not want your load shifting during travel. Rough roads can cause a boat to shift on a trailer or an ATV to roll forward. Use ratchet straps to secure the load in multiple directions.
Towing capacity – is your vehicle and trailer rated for the load. The life of your vehicle and trailer is important. Overloading is risky and illegal. Be sure you are within the weight restrictions to reduce premature wear and to ensure a safe travel without loss.
Mirrors – equip your vehicle with mirrors that extend outward. This allows you to view the tail end of your trailer. It helps when reversing and to keep an eye on the trailer during travel.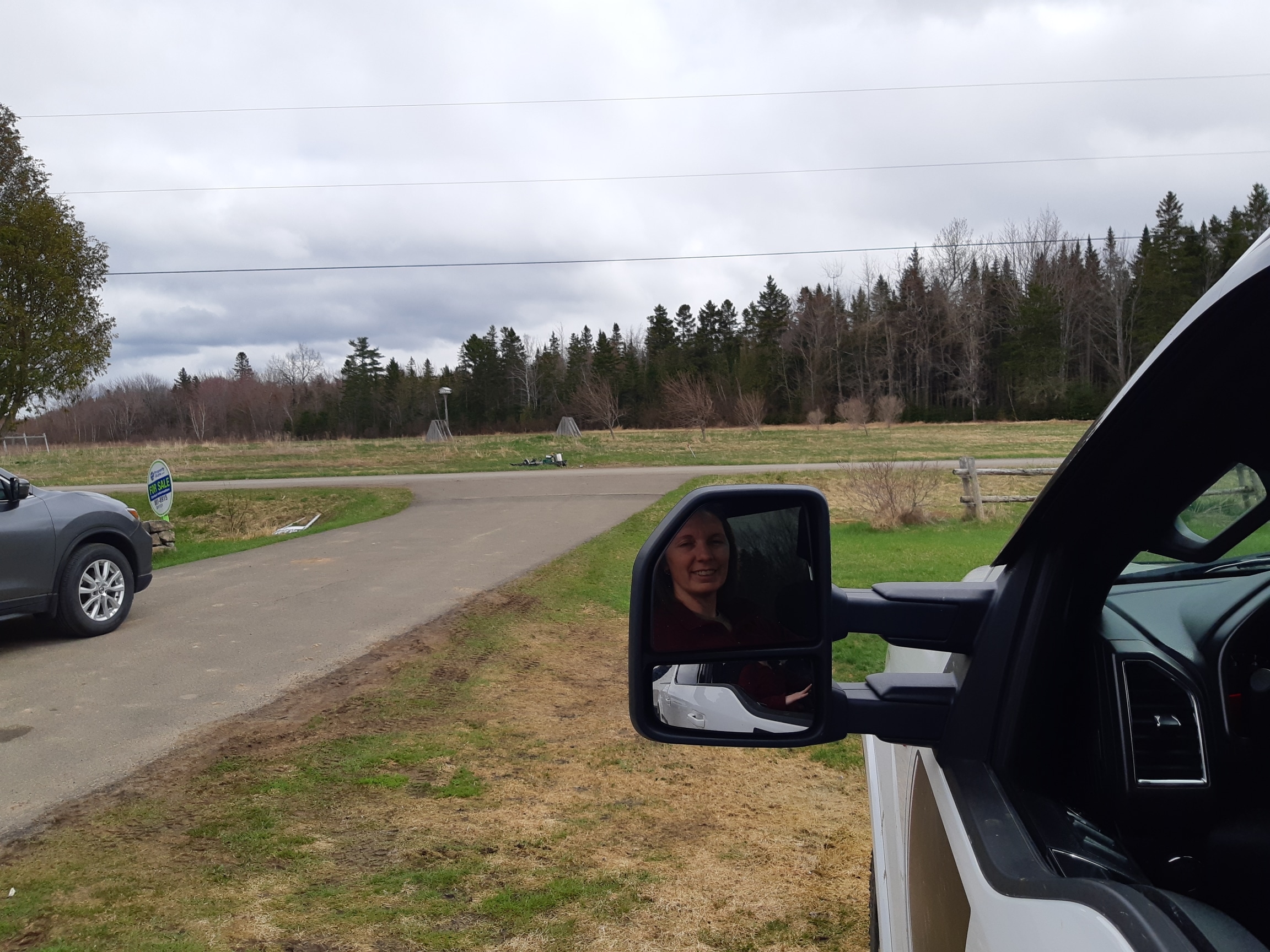 One of the best ways to get comfortable, when first towing a trailer, is to find a large parking lot after hours and practice with an experienced friend. You can remove the stress of potential interactions with other motorists and feel the response of the truck and trailer without risk of striking stationary objects. You can even use the parking lines as guides to practice backing up.
I grew up looking over my shoulder when backing up. This method is fine with a low open trailer, but not so functional with an enclosed trailer. I had to learn how to back-up using my mirrors when we purchased our first large, enclosed trailer. Some newer vehicles are equipped with trailer assist features, but I have never tried using this feature.
An open parking lot is a great place to try it if your vehicle is equipped. Just be sure to read up on it ahead of time to ensure you understand the functionality of it.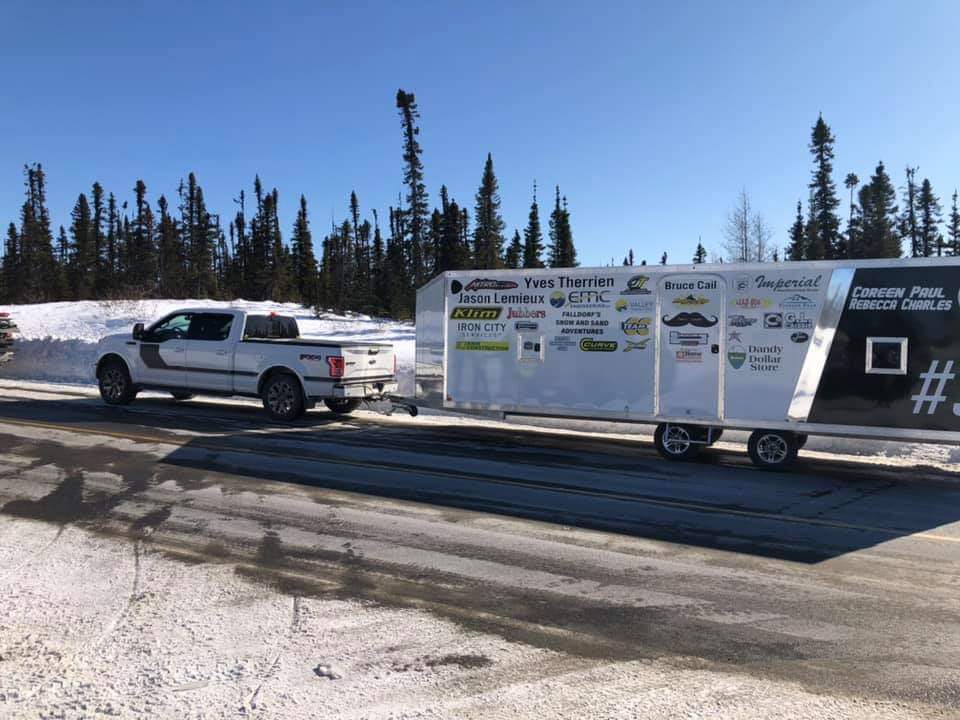 Trailering to the Trails 
One of the best pieces of advice that I received regarding reversing with a trailer came from an experienced trucker who I snowmobiled with.
Place your hand on the bottom of the steering wheel. If you want the trailer to go left, move your hand left." Such a simple trick that can make all the difference. Give it a try. Your brain does not have to work in a mirror image anymore.
Whenever possible, I like to line up straight with the parking spot, so I have a clear view of the obstacles on each side. When you're up in the mountains parking the snowmobile trailer you may not have a large open space or lines to guide you back. You may need help from a friend to spot you back. There is no shame in getting help. An angled trailer means blind spots and an extra set of eyes to guide you is a safer option.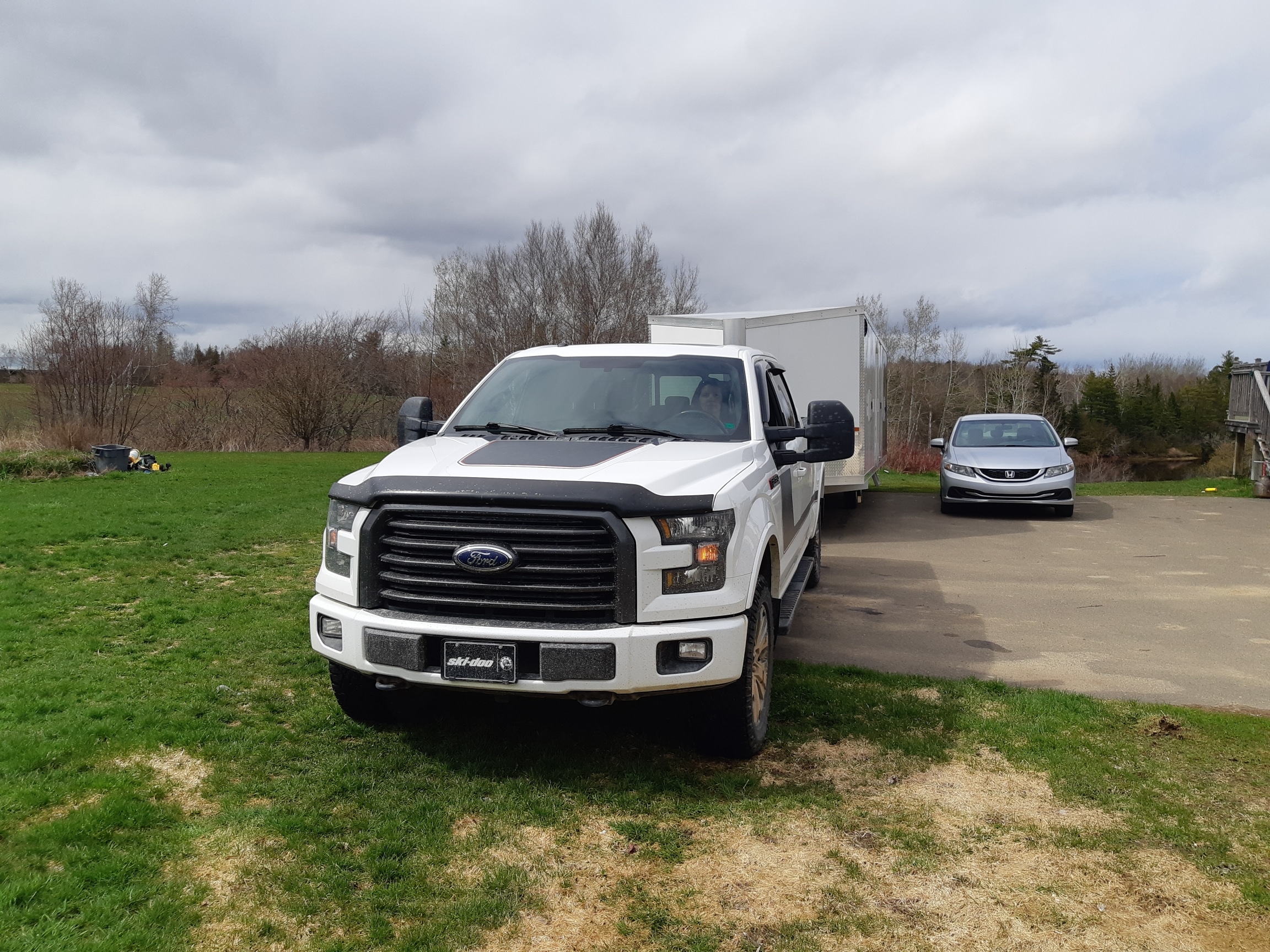 Imaginary Lines
On the driver's side of the trailer pick an imaginary line to follow, such as keeping two feet off the neighboring trailer. Your goal is to maintain that two feet distance as you back up.  As you slowly back up, you may need to make small adjustments to keep on that imaginary line.
If necessary, stop and pull forward to reset on your line. Sometimes we over adjust on the steering wheel or cut in the wrong direction. It happens! Just take it slow and you will do great. Over time you will get better at judging distance for maneuvering, but in the meantime, there is no shame in asking for help.
Always think about your exit from the parking lot. Often others will park near you which can make leaving a challenge or impossible. Planning your exit before you park will ensure you are able to leave when you are ready. This usually means parking close to the parking lot exit to avoid being blocked in.
Do not let your adventures be limited due to the stress of trailering. You will build your confidence with practice and gain experience with every journey. Then nothing will hold you back from throttle therapy!
- Coreen