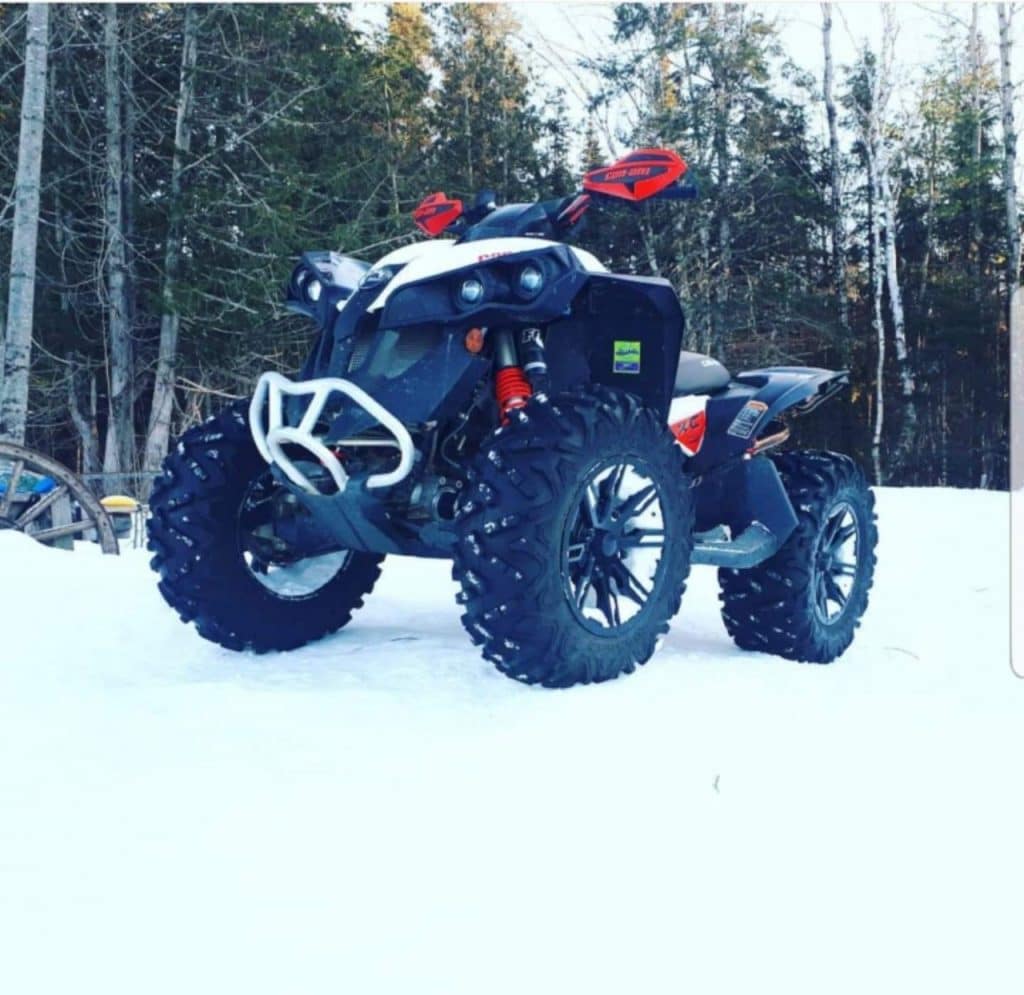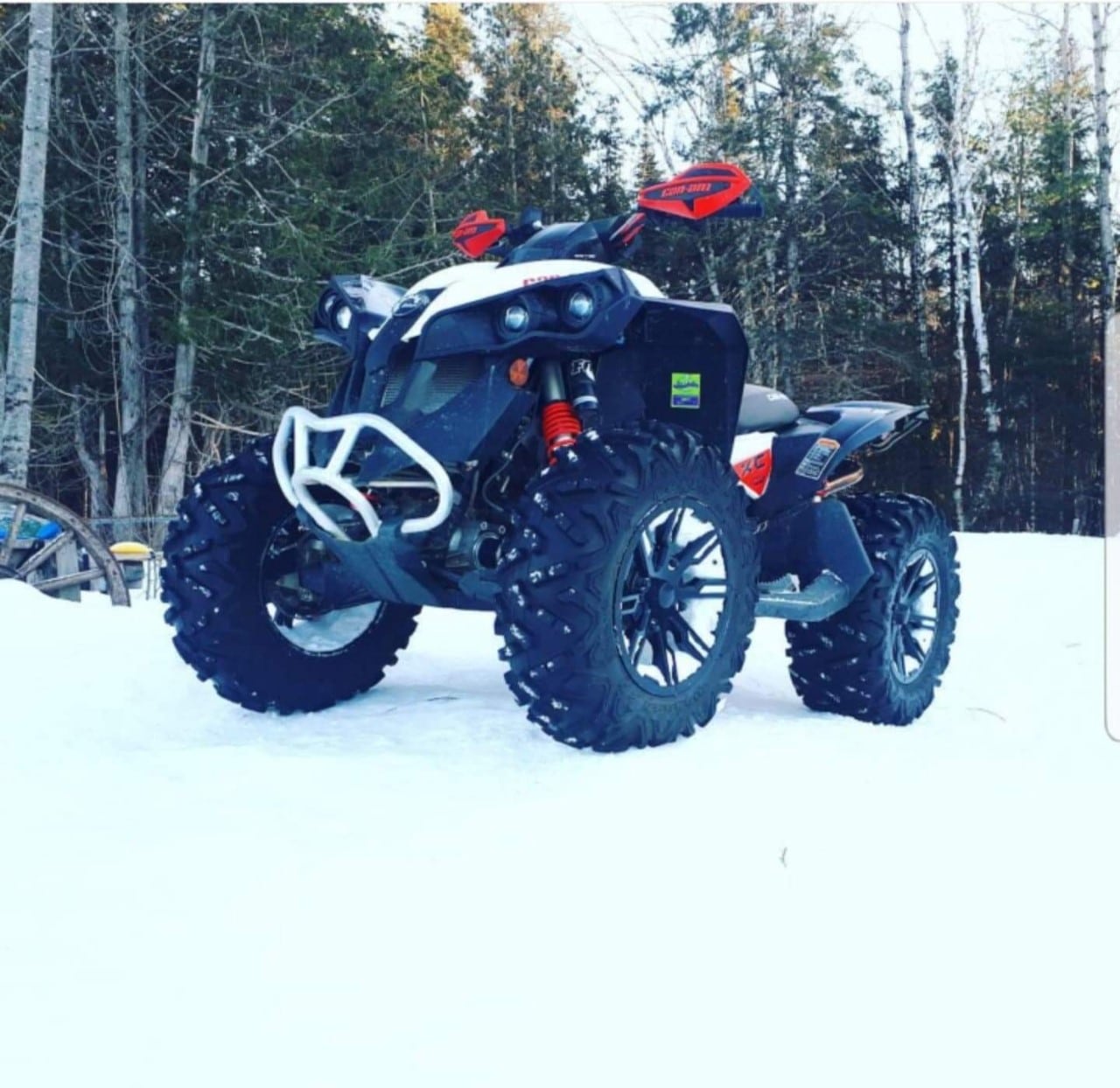 " Your ATV and side by sides are compatible with all types of weather.
You just need to know how to prepare them for an additional, much colder season. If you are planning on maximizing the time spent riding your ATV or side by side, here are a few things to keep in mind.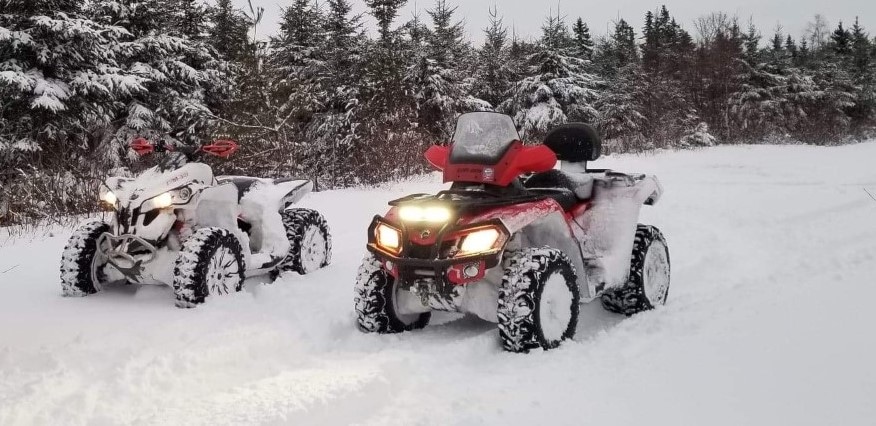 What to consider?
As the colder weather approaches, there are some necessary adjustments we have to consider in order to get the most out of our quads and side by sides, and to keep them preforming well throughout the cold months. Like all vehicles, we have to take extra measures in preparing them for the winter to avoid major issues, and to have successful rides.
Inspect your ride; a well-serviced vehicle is a safe and reliable vehicle, after all. When doing a full inspection on your machine there are many things to consider before heading out for a ride in the white snowy trails.
1. Gasoline, this is a MUST-have! Driving in various conditions means that you may experiences changes in how far a full tank will take you. Always be sure to have additional fuel tanks on board your ride. Riding in colder temperatures means you will see your fuel gauge drop more quickly than in the summer months. When riding in snow, your machine has to work harder and when your machine is working at maximum capacity, you will inevitably find yourself fueling up more often. If you have never ran out of fuel in the middle of nowhere, take it from me: it is not fun (especially if you are from central New Brunswick and cell service is hit or miss).
2. Lubricants must be applied as part of your winter preparation. It is important to lubricate your ATV or side by side properly to ensure that any moisture or water can escape, which will prevent the formation of ice buildup on the joints or suspension.
3. When choosing the right motor oil for the colder weather, it is suggested to follow the indications provided by the manufacturer of your machine. Not all models and brands have the same needs, so trust the experts!
4. Another thing you must check off on your winter preparation list is a good battery. It is a really good idea to invest in a high-quality battery for the colder temperatures. You will need a battery that you can rely on due to the strain that you will place on it while riding in a frigid wonderland.
5. Let's talk tires! We all know that the better the tread the better the traction; however, how do we know what is best for your machines?
Some stock tires may do the trick, but might not necessarily provide the stability you need for the icy surfaces you may encounter – just like your everyday driving vehicle. For winter months, it can be a good idea to invest in studded tires, or to find a tire with deeper lugs with a good amount of space between them to ensure that you have a good grip on icy surfaces.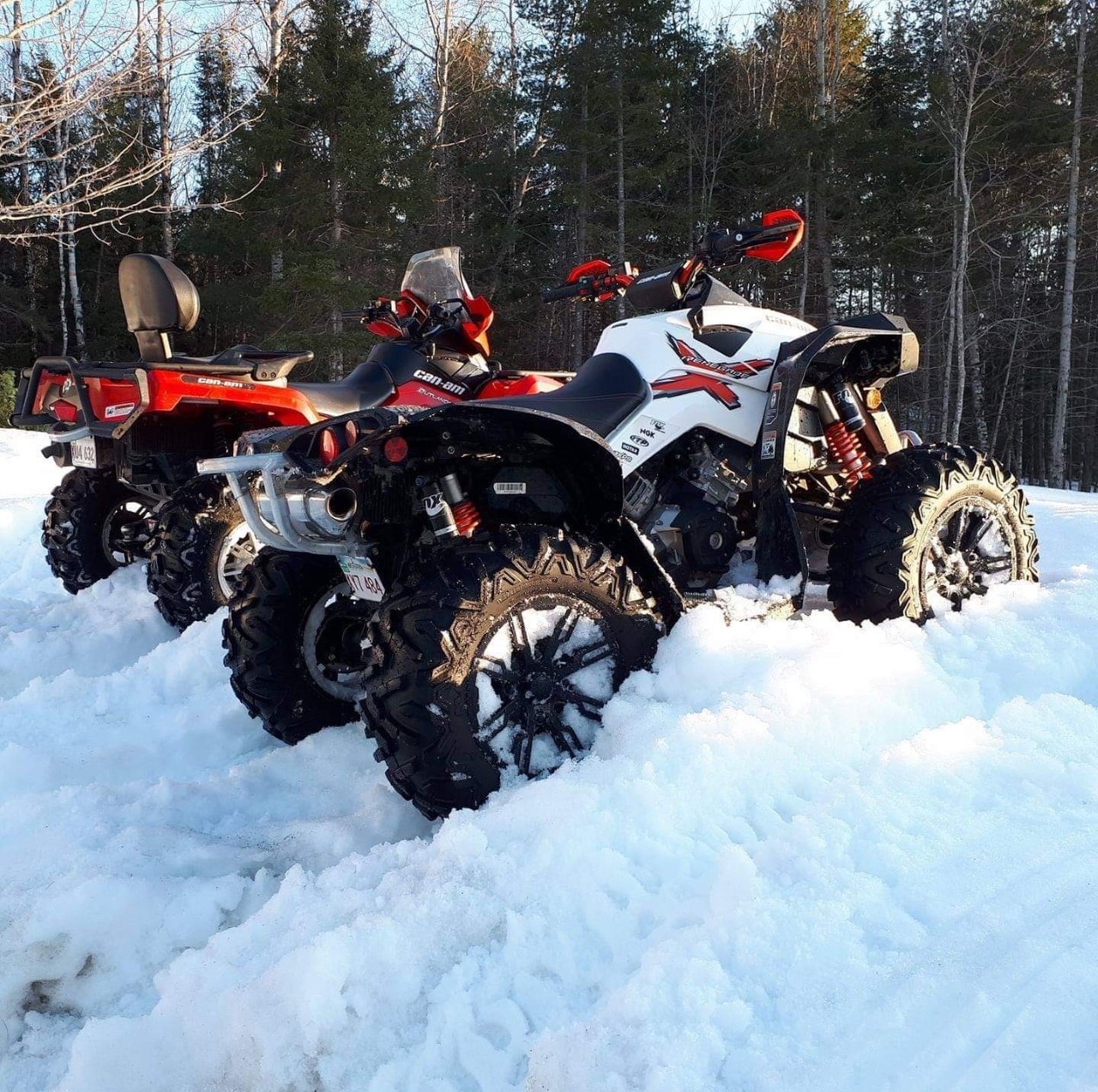 Accessories!
There are so many out there that will optimize your winter experience and make you feel like you are riding in an enclosed vehicle. Most manufactures have enclosed cab options for your side by side with a roof, full windshields and doors… not to mention an in-cab heater to keep you nice and cozy!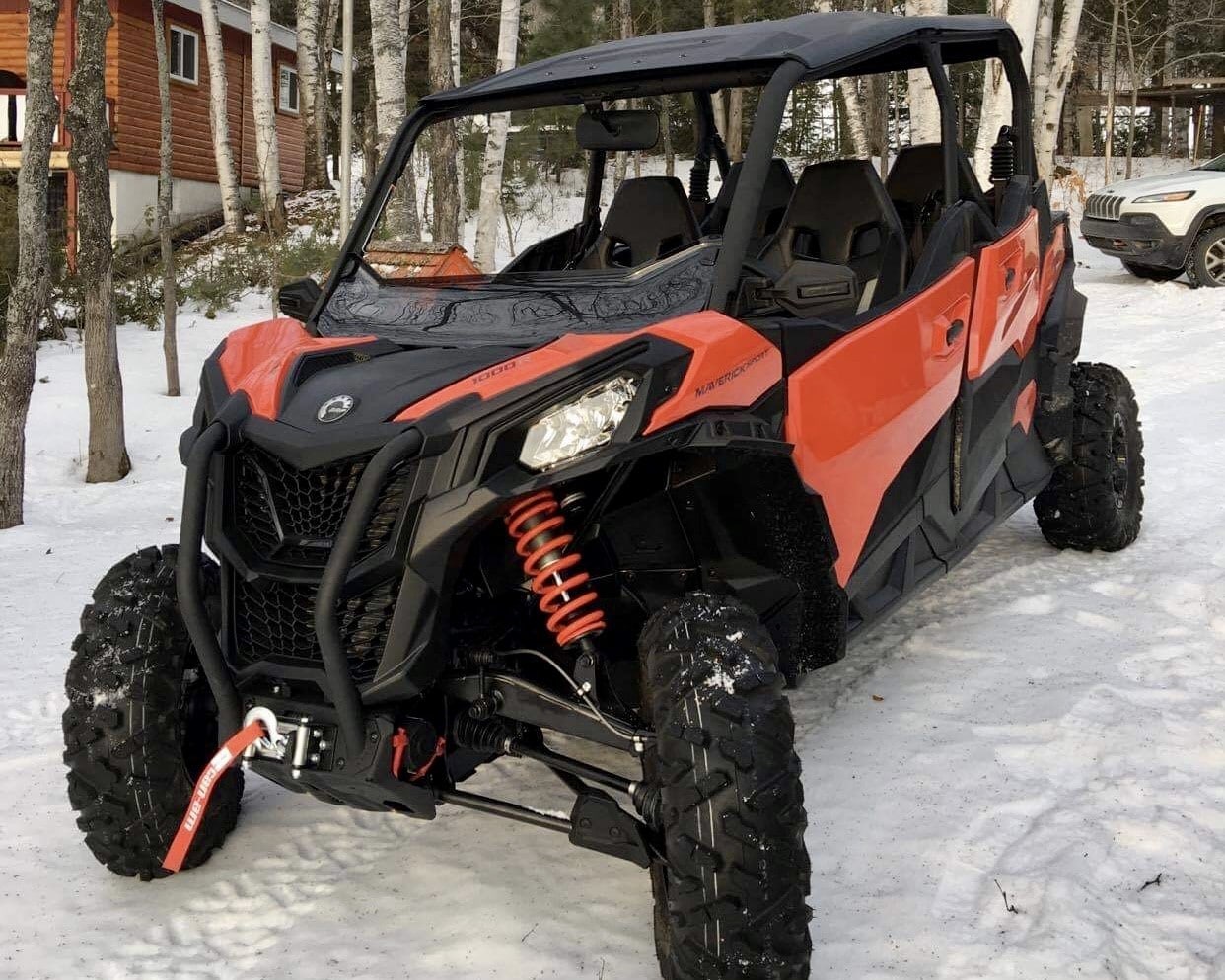 Prepare yourself for the coldest of temperatures
The first step for preparing for your first outing is warming up not only yourself but your machine! Leave that baby running for a few minutes before you plan on taking off for your outing. The next thing you want to ensure that is warm- is yourself! Good quality clothing, winter rated snow gear, insulated snow boots and a good quality helmet will be your best friends this winter.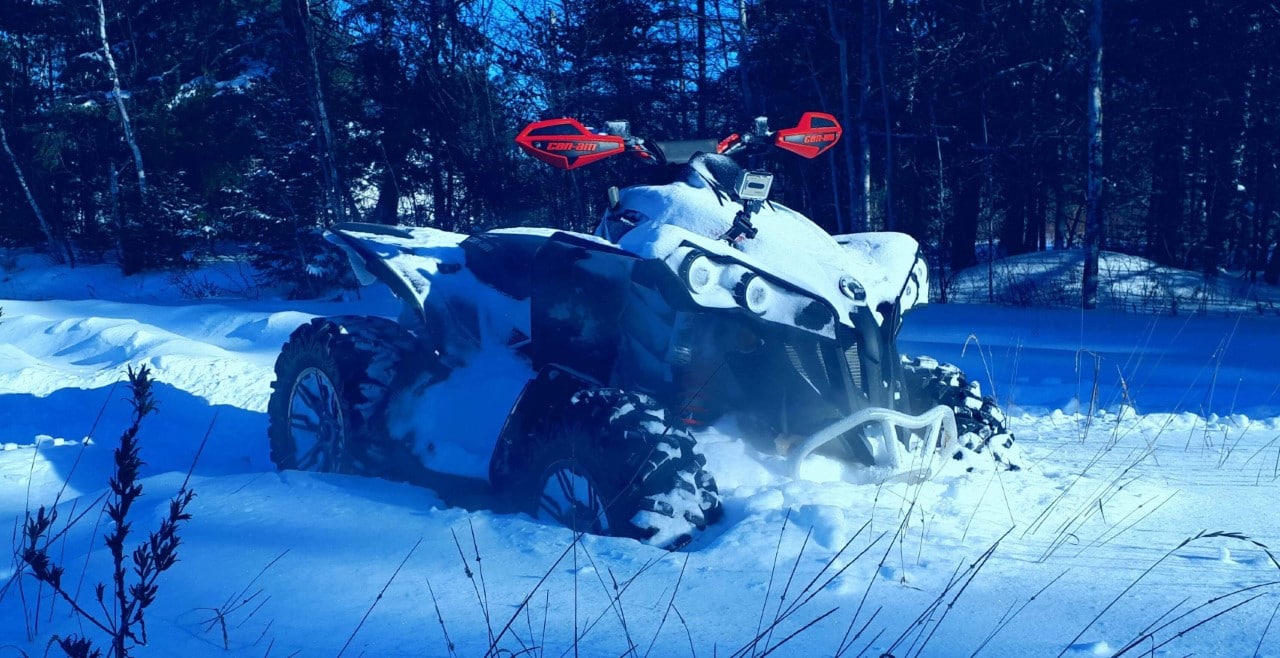 Survival Mode – ON!
 With most machines having storage compartments, it is easy to prepare for survival when you are planning your winter ride.
Being prepared for the worst is the smartest thing you can do prior to your departure: a vehicle that is working perfectly can still breakdown.
Therefore, it is important ensure you have a first aid and safety kit on board. Pack your matches, flashlights, hot pads, extra clothing, snacks and water before you head off on your adventure.
If you have never rode your ATV or side by side in the winter, what are you waiting for? Consult your local dealer for advice on how to prepare your specific machine for the upcoming winter months.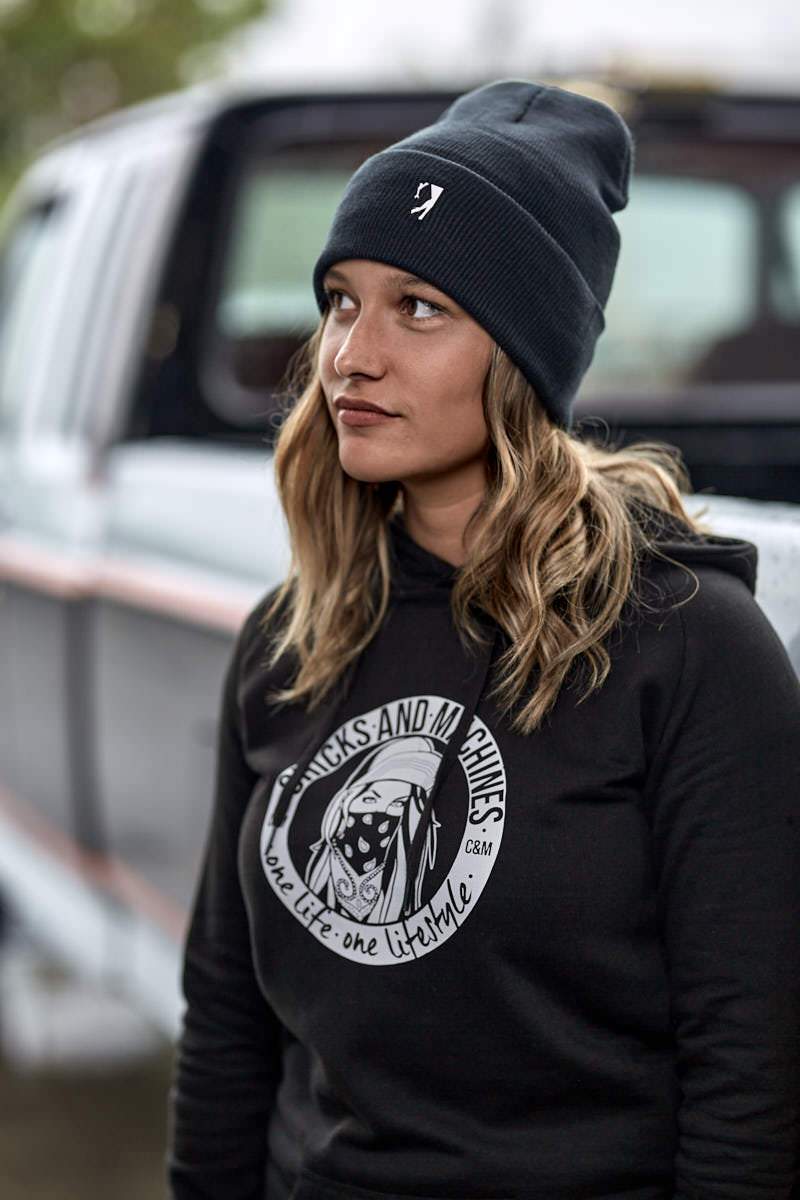 Before you go, don't forget to check out our Chicks and Machines shop for your winter hat to pack along on your chilly adventures!
Ride safe!
Karla