Oxford leggings for womens
Nothing better to practice your favorite motorsports!
LADIES, aren't you tired of being uncomfortable in your jeans while practicing your favorite road motorsport? Too tight at the waist or too loose?  KIMPEX and Chicks and Machines gave me the chance to try a very extraordinary product!
Leggings specially designed to ride a motorcycle or a three-wheeled vehicle! RIGHT?! Yes, yes, you get it right! I did not even know it existed. Those who know me know that it has been a long time since I boycotted jeans when I ride a motorcycle or a Ryker. Wearing the right equipment during my rides is my number one priority; the second is to be comfortable, and to be able to move easily, without constraints.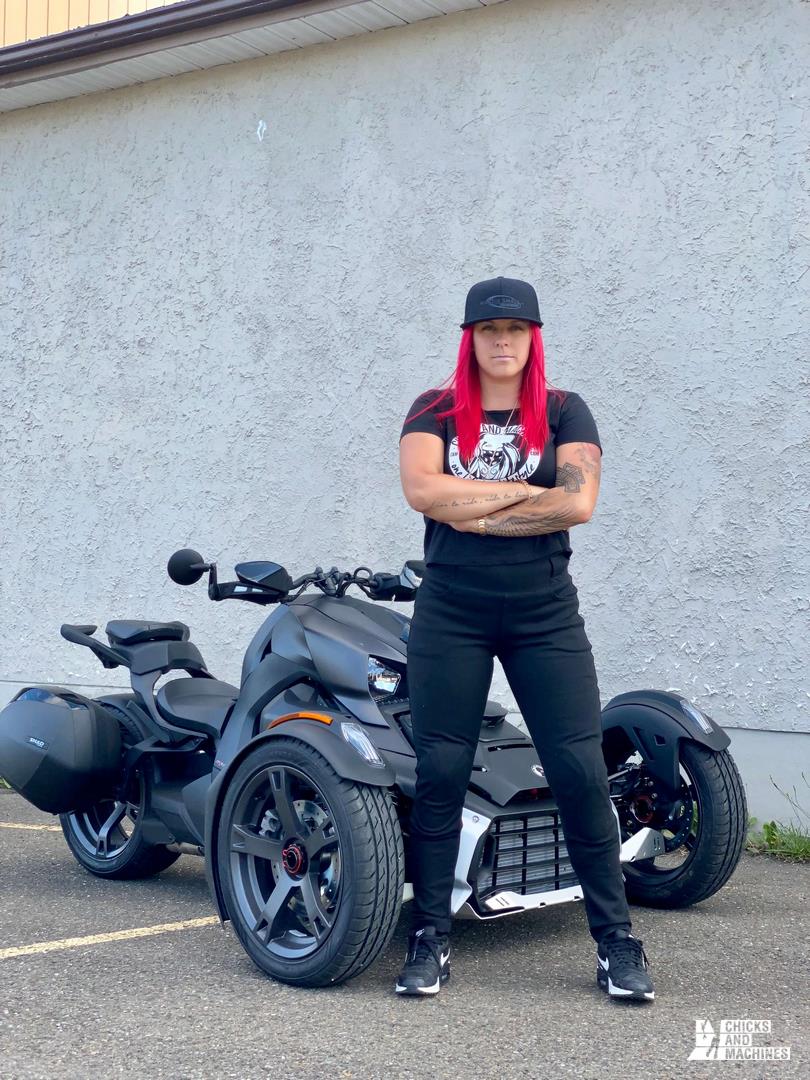 But where to start?
These leggings are not only beautiful and comfortable; there are also very practical. A wide elastic band provides good waist support, also allowing you to put on a belt.  There are pockets at the front. The knee protectors are removable with total protection certified CE Level 2.  The exterior of the leggings is made of a fabric of 92% polyester and 8% elastane. The inner lining is made of 95% DuPont Kevlar aramid fiber and 5% elastane. They are resistant to abrasion and offer particularly good protection in the event of a fall.  
I have tested this product in several circumstances
The first time, I left after dinner to go on a motorcycle ride with friends. A that time, it was around 35 degrees (with humidex). I will not deny that it was quite a struggle to put on these leggings in such heat. I was afraid of getting too hot.
To my surprise, while driving on the highway, the wind was passing very well through the leggings. I thought the Kevlar would make these far too hot: not at all, I was extremely comfortable. 
That evening, on the way back, I drove 1 1/2 hours in the rain. Although riding in the rain is not too comfortable, I found it much more enjoyable with these leggings! I stayed dry until I got back, and I did not even get cold!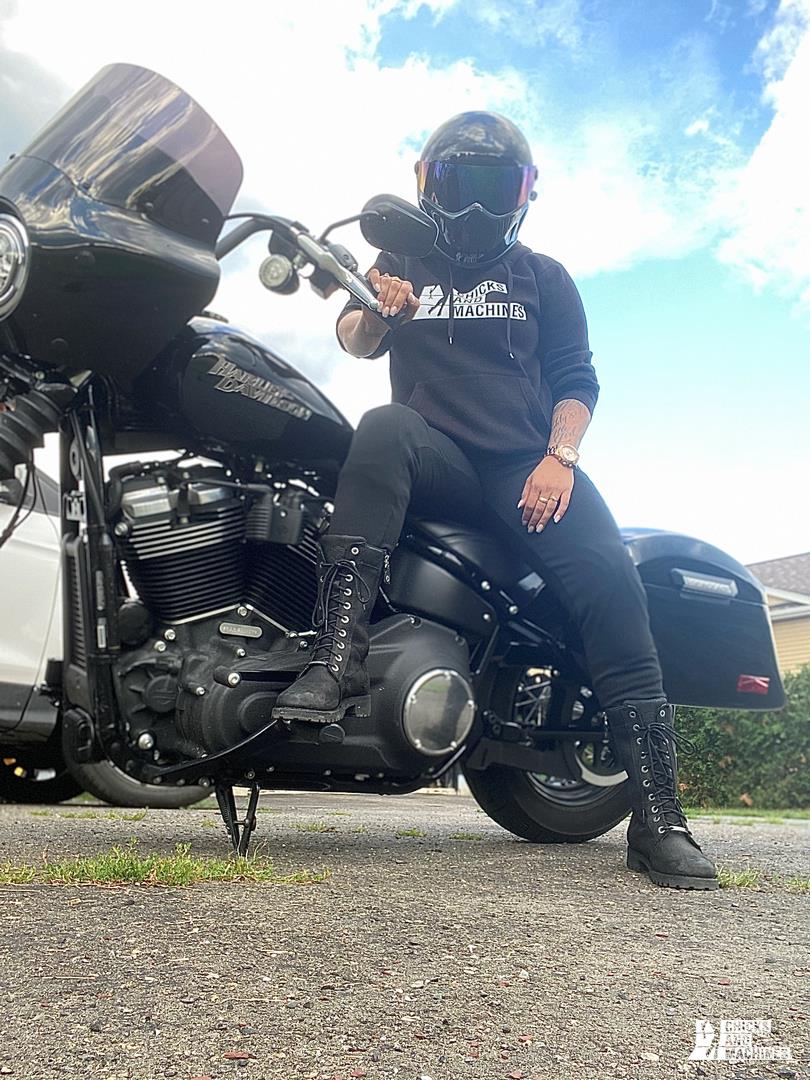 Ideal for all types of machines
I also tried this wonderful product during my rides on my Ryker @ CAN-AM-ON-ROAD. Those who have ever driven this impressive machine know that there is a strong resemblance to driving a snowmobile: we need to move our body more to perform our movements in the curves. The leggings were quite adequate to allow me to perform my turns, at high speed or low speed; I could bend over well, and the leggings had all the elasticity necessary to allow me to make my movements.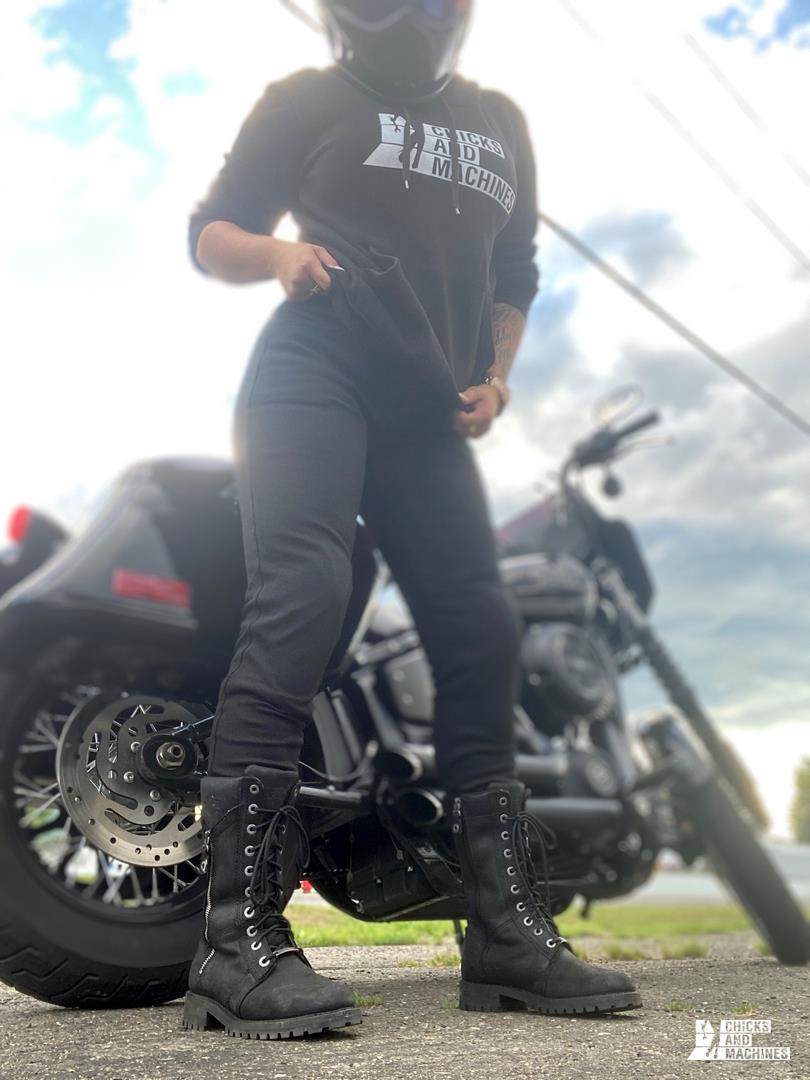 These leggings are perfect for all types of motorsports.
I even think I will try them this winter under my TOBE snowmobile suit to protect my knees when I am snowmobiling off-trail. These leggings can be purchased directly from the website at KIMPEX.COM or at a participating retailer. Having known that this product existed, I would have bought it a long time ago. What a beautiful product I recommend 100%!
Now, women, to your leggings!  
Corinne