Le Nolan N40-5 Jet
I recently tested for you the Nolan N40-5 Jet helmet, distributed by Can-Am. I can tell you that at first glance it seemed to be a completely ordinary helmet. But after driving a little over 2 500 km wearing this helmet, I have nothing but positive to say about this wonder! I thought it was better to wear a full-face helmet for long road trips, but the Nolan ¾ helmet totally won me over. Whether you are riding a Can-Am Ryker 900 or riding a motorcycle, this helmet is suitable for all types of driving and all types of vehicles!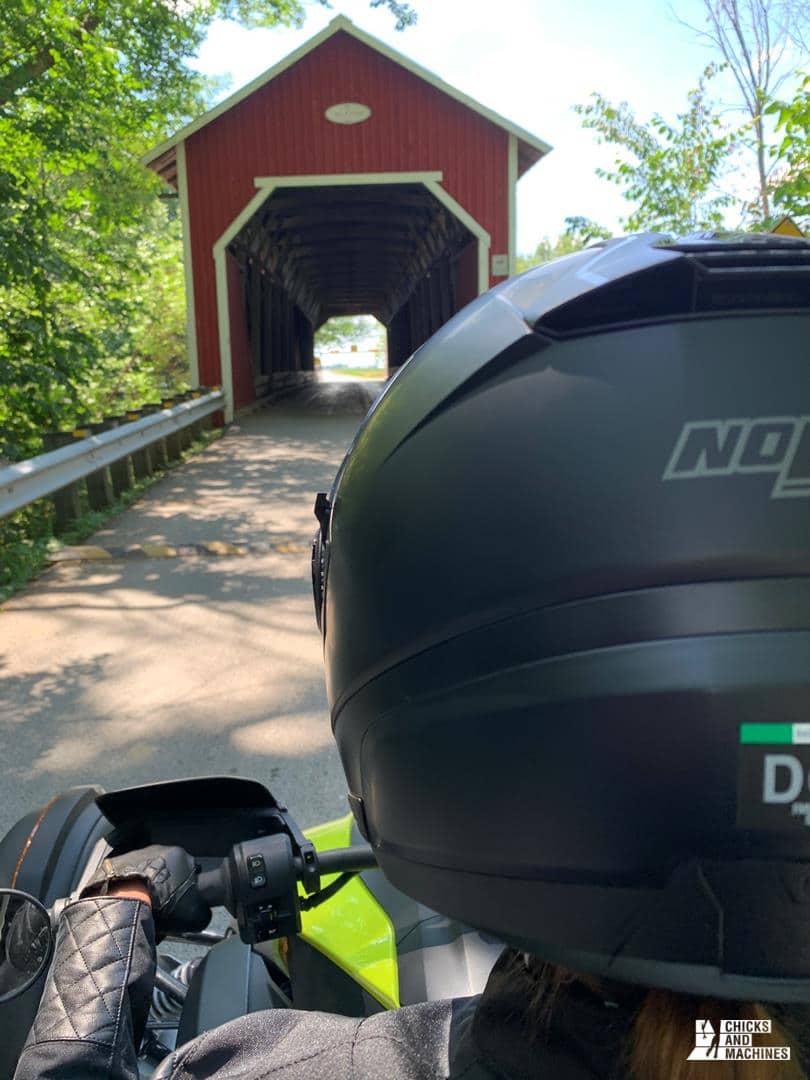 My test!
Can-Am On-Road gave me the opportunity to test the Nolan N40-5 Jet helmet. Either for short rides or for road trips of several kilometers, the Nolan N40-5 Jet helmet is the helmet for you. Of course, you will love it as much as I do if you like ¾ helmets.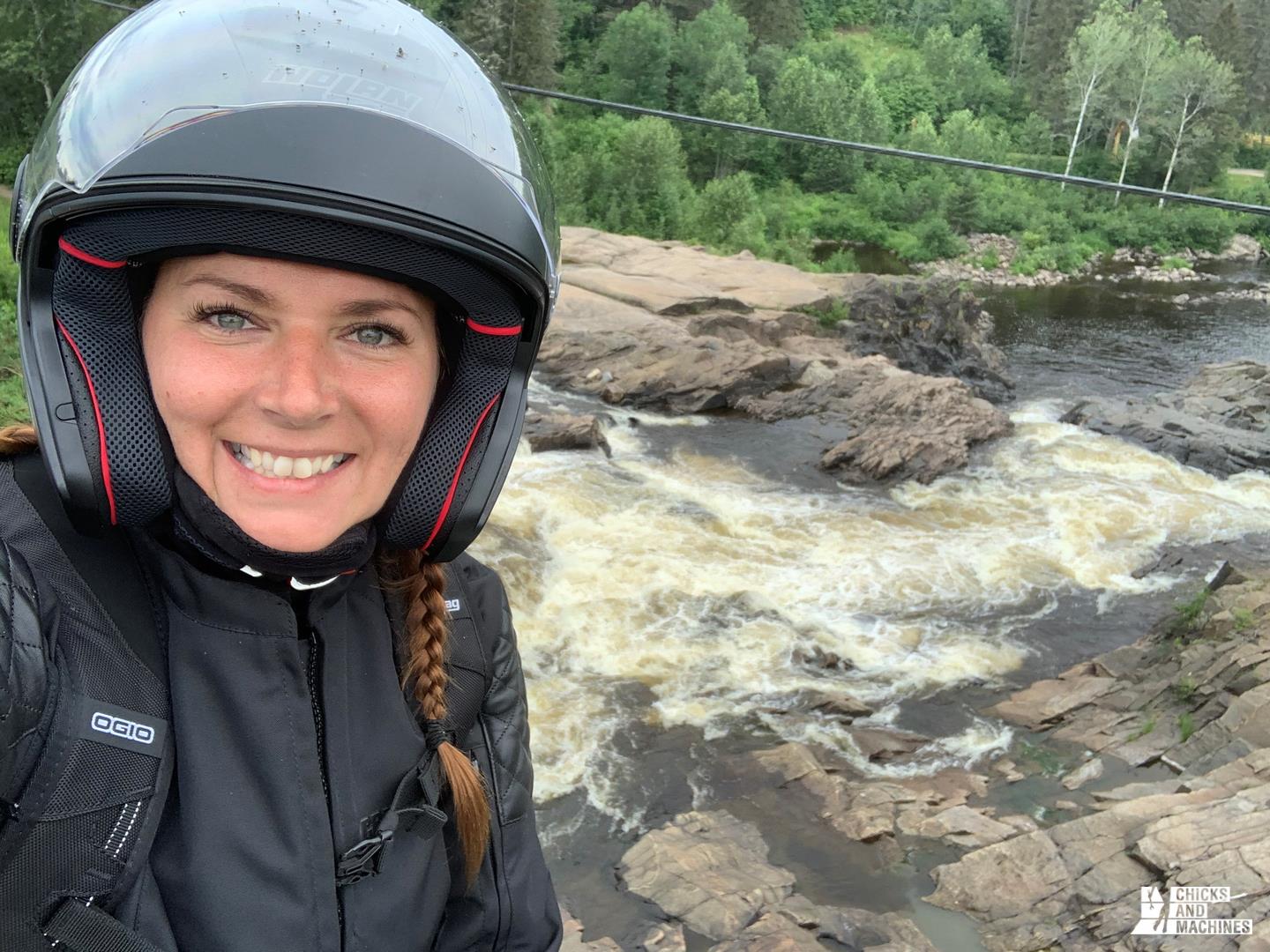 Why?
Let me explain
…
When I shop for a motorcycle helmet, I look for safety, comfort, look and lightness. The Nolan N40-5 Jet has all these characteristics! And even at heatwave temperatures, ventilation is well suited to not suffocate 😉. Trust me… I tried this helmet under various weather conditions, from 17 to 42 degrees, from a bright sun to the rain. I did not get cold or hot! This helmet is ideal for all the weather conditions Mother Nature has for us! 
Made in Italy, a country renowned for the quality of its products, this helmet lives up to my expectations. It is DOT certified to meet North American safety standards but is not available ECE (European standards).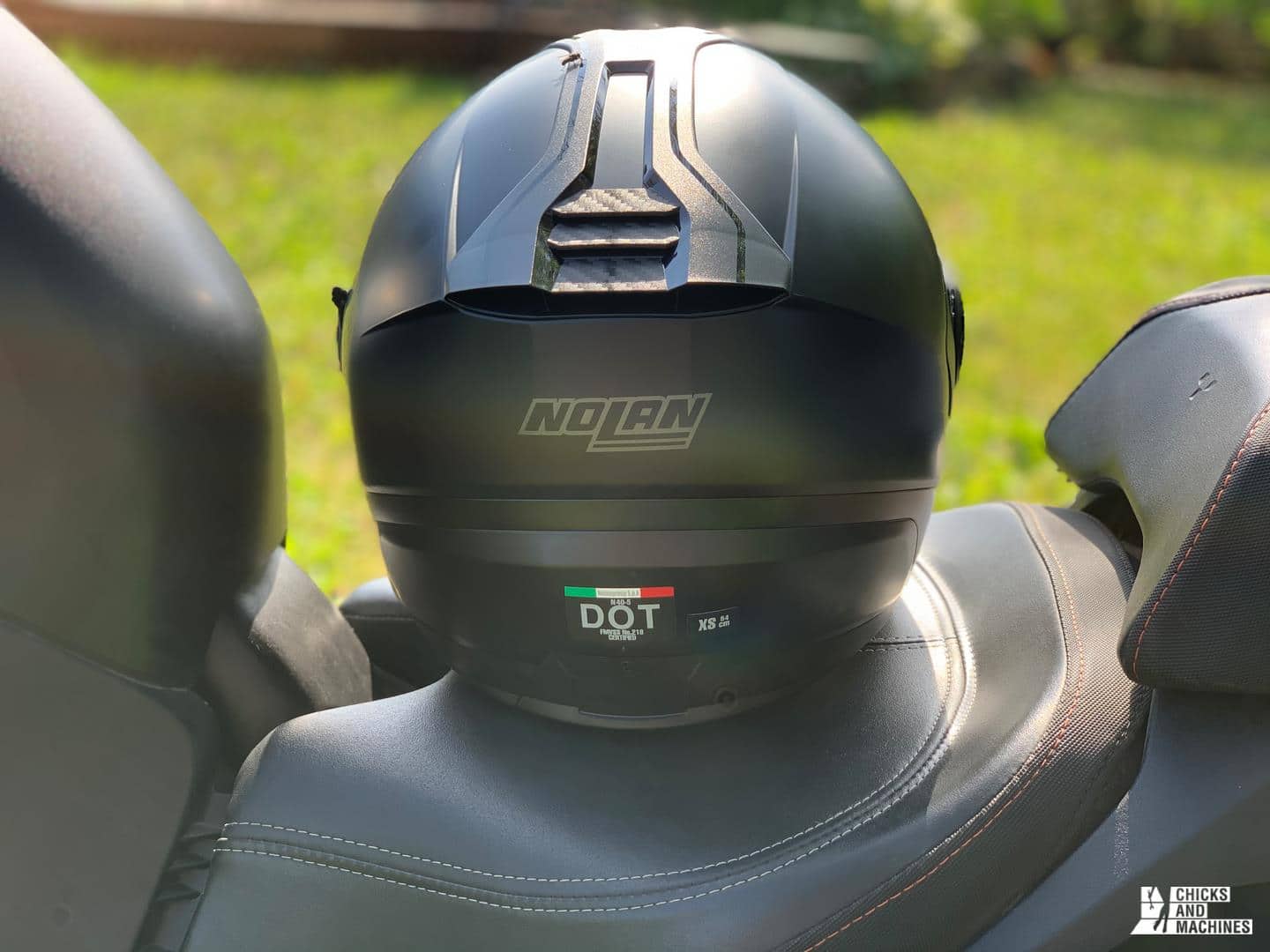 It is also available in four sizes from XS to L and in three colors (white, magnesium and flat black). I chose flat black.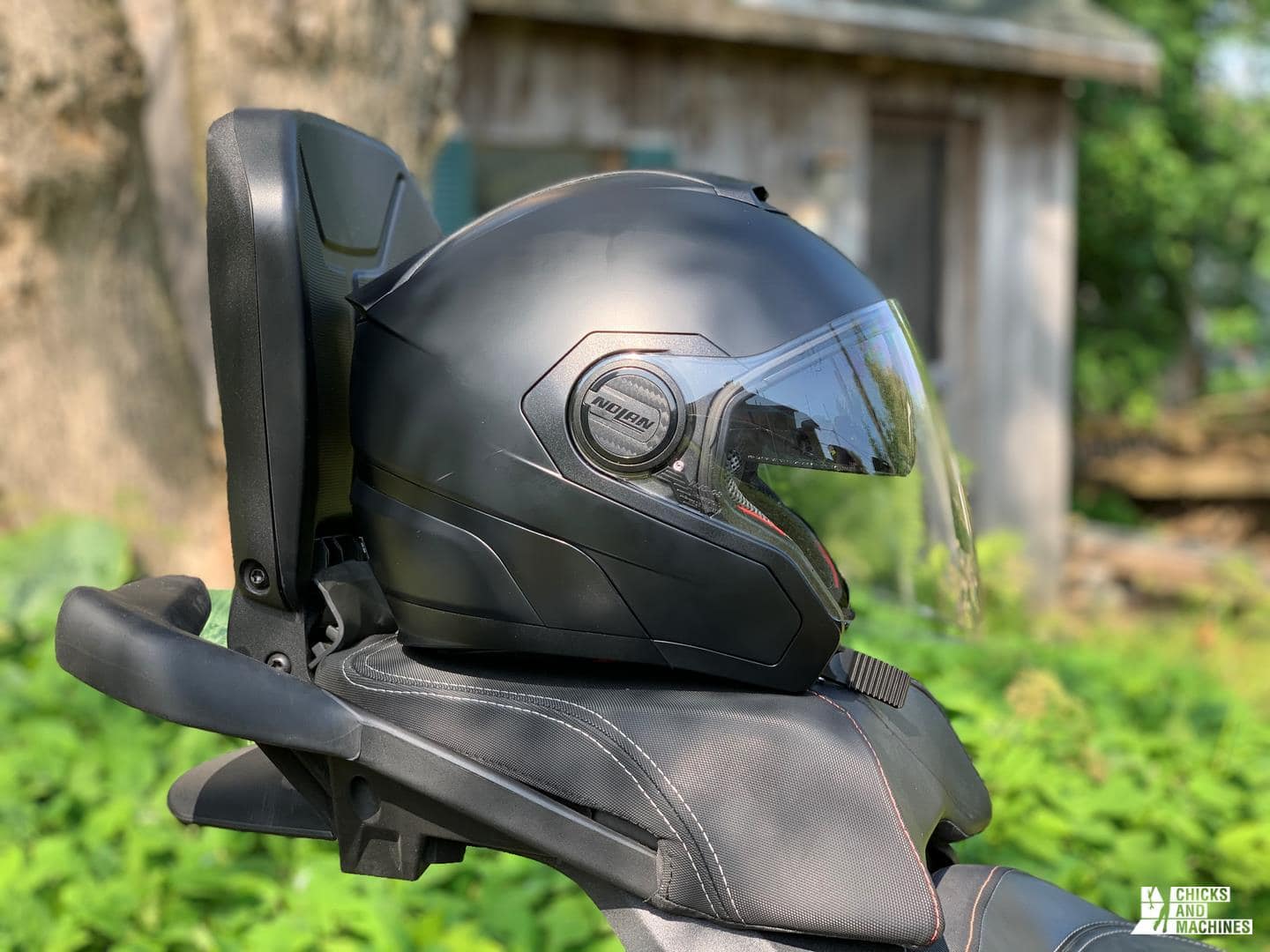 The Shield
The helmet has an ultra-wide shield which provides excellent visibility on the road. It is resistant to scratches: this feature is a must since the helmet is exposed to variable and sometimes difficult conditions.
Another aspect that I find essential for a helmet is the vision protection system with multiple antifog adjustments, but especially sunscreen UV.  The Nolan N40-5 Jet also has a built-in, retractable smoke bezel; it is super-practical because I do not need to be burdened with a pair of sunglasses or even a second shield. Whether it is sunny or not, I am sure I have a good visibility.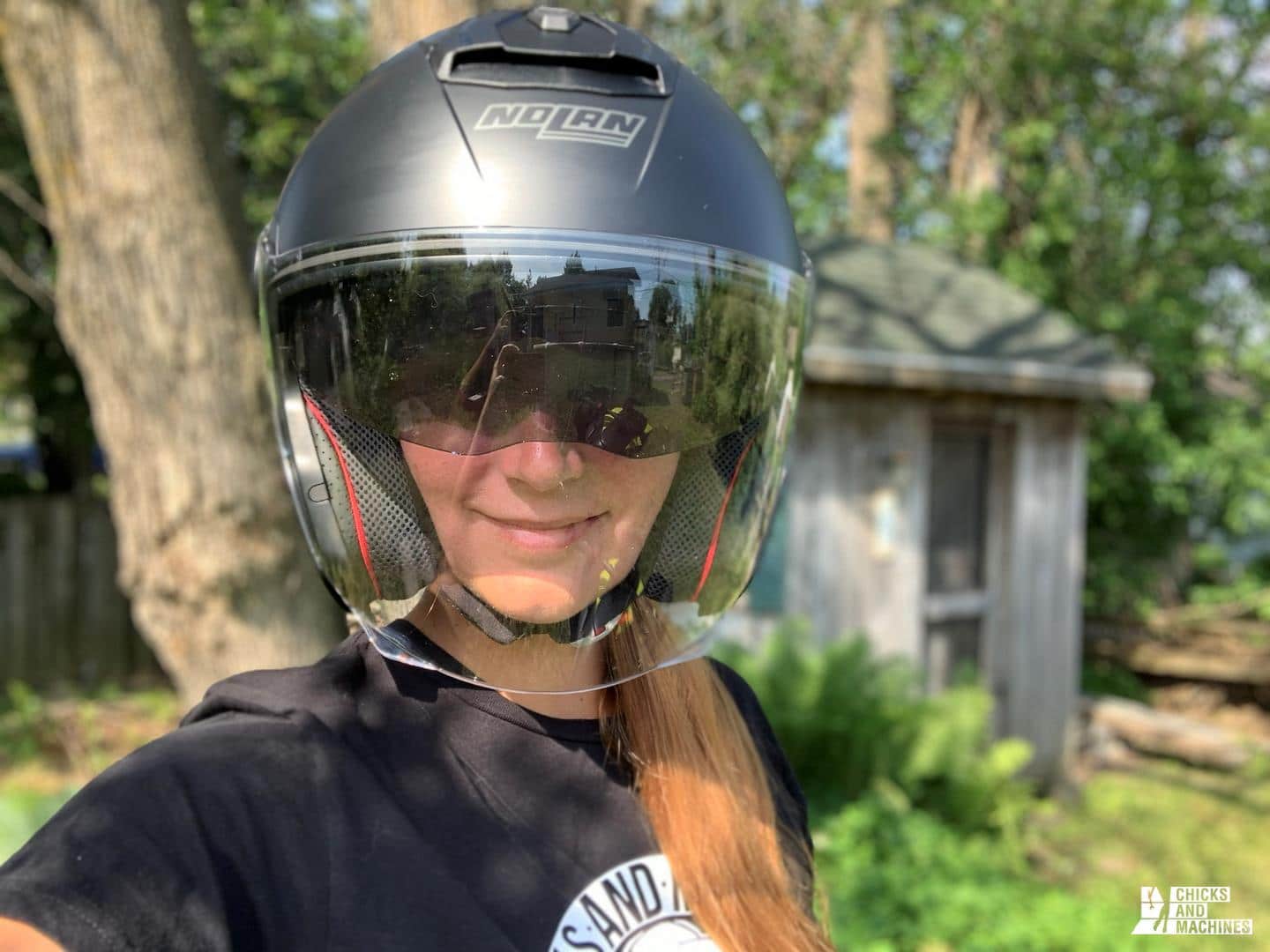 The comfort
After the safety, comfort is the feature I look for when I choose a helmet. The Nolan N40-5 Jet is incredibly comfortable and lightweight. Weighing 4,74 pounds  I can drive several kilometers without hurting my neck. Its lightness comes from the Polycarbonate Lexan, which composes it.  
In addition, the Nolan N40-5 Jet helmet offers thick, super–comfortable cushions, all detachable and washable, as is the case for most helmets.  The Polystyrene fabric is absorbent and allows air circulation.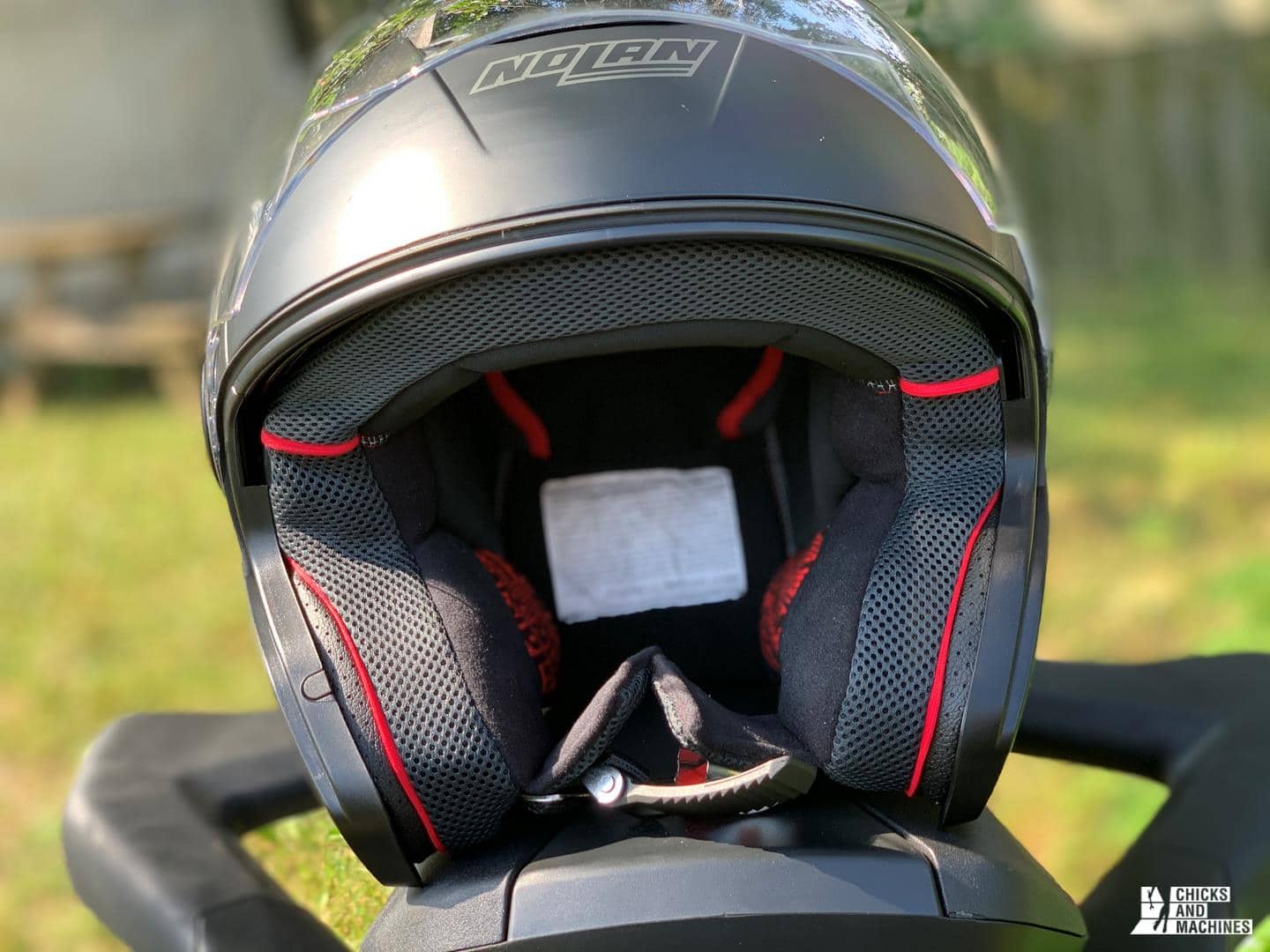 When I talk about comfort, I also talk about ventilation. This helmet is equipped with a "climate control" system and "Airbooster Technology": ventilation allows a good air circulation, and you stay dry. Excellent comfort because there is temperature and humidity control! Even in a temperature of 42 degrees!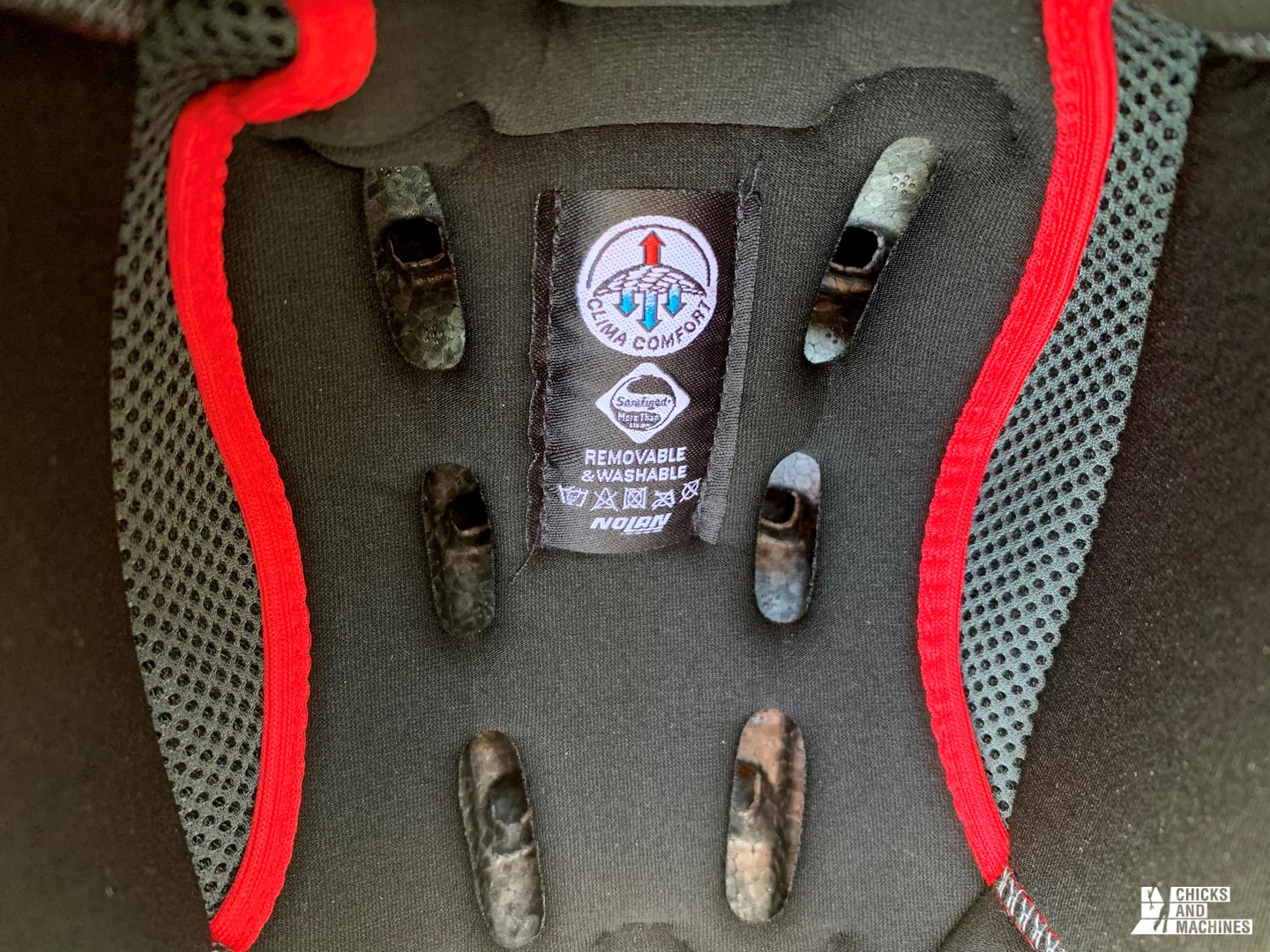 Finally, I loved the chin strap. It is simple, safe, and easy to use. I lift the red clip and hop! I take off my helmet. It is much easier than a double–ring fastener. 
In short, I am very satisfied with my test of the Nolan N40-5 Jet helmet, and I appreciate its aerodynamic look. I highly recommend it.  
Retailing at $304,99 CAD (subject to change), it is well worth its price and you will not be disappointed with your investment.  
My rating:
In closing
As I mentioned earlier, I was completely conquered by the Nolan N40-5 Jet helmet. It meets all my criteria for a motorcycle helmet. I just love it! I would like to thank Can-Am On-Road and Chicks And Machines for allowing me to try it out. I am a satisfied customer and enormously proud to wear this nice helmet!