Successful motorcycle storage in 5 simple steps
The motorcycle season is over. Make way for snowmobiles! But before storing our vehicle, there are certain steps to follow.
Improper storage could be expensive or just cringe when all your friends are waiting for you at the local convenience store on the first beautiful day of Spring. I decided to write about the 5 steps for successful warehousing and the potential consequences of not following them.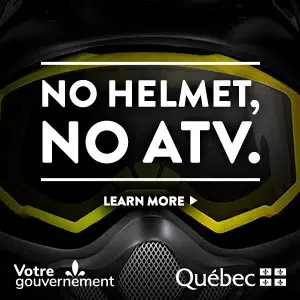 1. Do an oil change: motorcycle and automobile
Simple as pie, the good old oil change. Put new oil in your motorcycle.
Well, I already feel you raise your hand and say:
"Yes, but I already did my oil change, not so long ago; it's not even close to being due! »
Ok, I understand, but the best is to do it again before hibernation. It's like when your boyfriend tells you that he doesn't need to wash tonight because he washed last night: I understand that you think you're still clean, but you'll sleep better if you you are very clean! 😂
Kidding aside, changing your oil ensures that the engine will not be exposed to moisture from old oil. Moisture can damage internal components, such as steel bearings.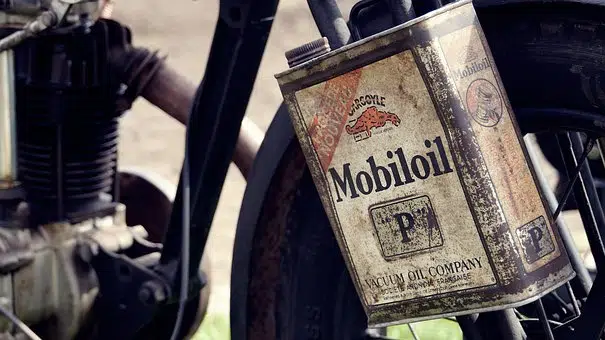 2. Do a complete inspection of your motorcycle
This step is crucial and too often poorly done. That's why I decided to put it in second place.
Some may think the best thing would be to get the bike inspected before putting it back on the roads in the Spring; I say that the best is to do it before and after storage to be sure not to forget anything, especially if you decide to do it yourself.
Far be it from me to say that Mr. and Mrs. "everyone" (like me) are able to do an inspection on their own. The inspection could be a subject on its own because it is very exhaustive in itself and it requires some mechanical skills.
For the sake of argument, I decided to list the checks necessary for successful storage.
Check the general condition of the motorcycle.
Check brake fluids, as these are much more hygroscopic than motor oil. Above 4% humidity, the liquids must be changed to ensure that they do not freeze or simply become frosty during the winter.
Check tire pressure. You don't want to spend the winter on a flat tire that could damage it in any way. This stage is all the more important before the first outing in Spring, because in the cold the pressure tends to drop.
Check the specific gravity of the coolant (commonly called "prestone"), especially if you intend to store your motorcycle in the cold. This step is vital because it could damage your motorcycle's engine, especially for Japanese models, since the majority takes more coolant than a Harley-Davidson for example.
In case you don't connect a smart charger to your battery, you have to remove the motorcycle's main fuse (commonly called "maxi fuse"). This can prevent your alarm system battery from going flat and causing said system to turn on while you celebrate New Year's Eve in Las Vegas… This is a double-edged sword because you don't want to disconnect either your alarm system when you store your motorcycle in your friend's friend's canvas garage who lives in the Bronx… A considered decision must be made.

3. Put gasoline stabilizer to keep its superpower
This classic step is the best known of all, funnily enough, it's also the least expensive step: about $4 in fuel stabilizer and you're done.
The purpose of the gasoline stabilizer is to keep the properties of gasoline in order to avoid damaging the gasoline tank, to prevent corrosion or a clogging of the gasoline filter. If your motorcycle is a carburettor one, neglecting to put stabilizer could even cause an obstruction of the carburettor jets…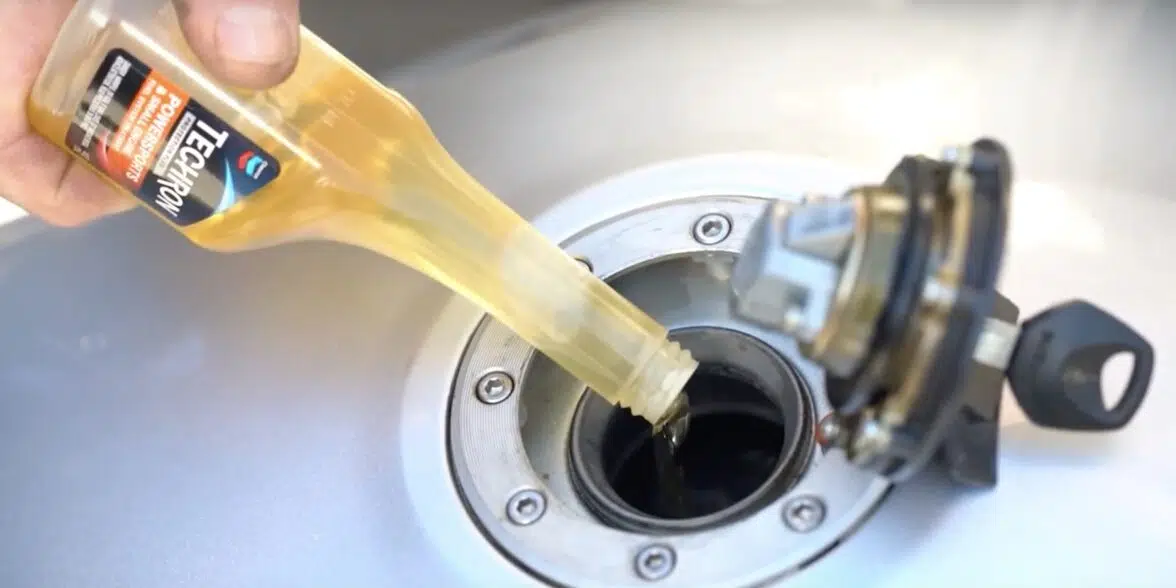 4. Connect smart charger to battery constantly to avoid failure
This step is the most overlooked according to the "unaccounted" statistics of motorcycle dealerships. Believe me, the number of calls to dealerships during the first sweet spells of Spring asking what to do with a dead battery is impressive!
The best way to keep a battery intact through months of storage is to connect a smart charger for the entire winter.
Disconnecting the battery or simply removing the main fuse will not by itself keep the battery alive through the winter. A dead battery does not revive, so to save the cost of a new battery it is better to invest in a smart charger that will make the battery last over time.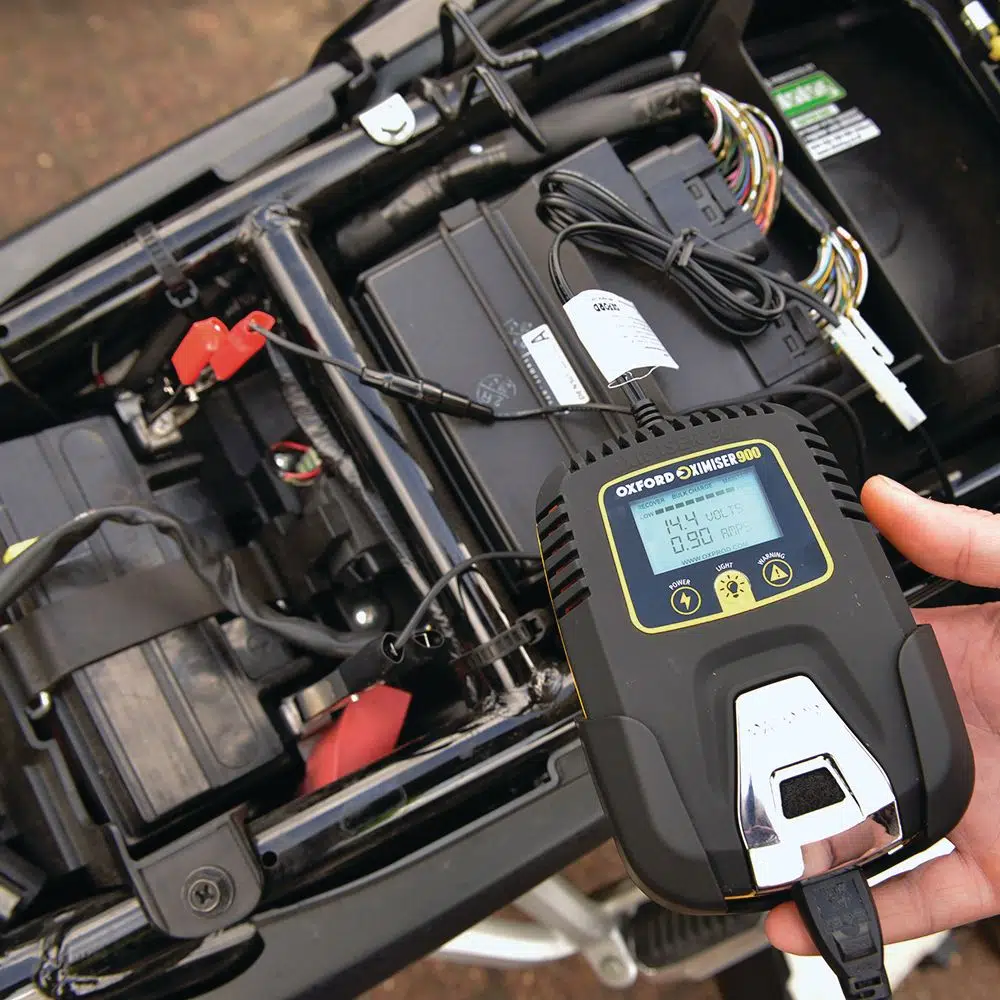 5. Store your car in a place with low humidity
Dry soil, temperature above 0 degrees and sheltered from bad weather.
For the real ones, we bring the motorcycle into the house and put it in full view all winter long. We bring it in on Halloween, we decorate it for Christmas like a tree and we take it out at Easter, God willing!
Storing your motorcycle in a dry place is vital to its proper functioning over time. Experienced mechanics will tell you that the worst that can happen is a motorcycle with damaged pistons or cylinders.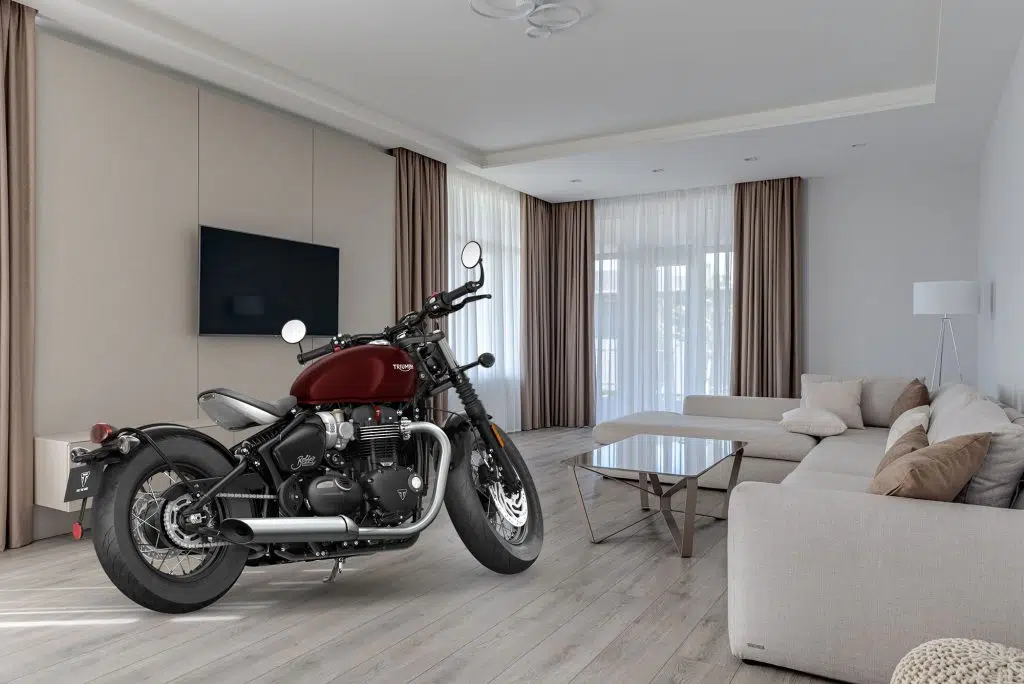 Finally, I sincerely believe that storing your motorcycle properly before winter is the key to keeping a motorcycle in good condition for the long term. I also believe that you should not underestimate the complete inspection of your motorcycle and do not hesitate to trust professionals if you do not have the tools or the skills necessary to do it yourself.
It sometimes costs more to have the motorcycle towed and repair damage caused by lack of experience than simply having your motorcycle serviced by a recognized mechanic. Sometimes, at the time, it may seem expensive, but in the long run, it will surely save you money and time.
Jessica