This summer you're planning your first course on track or your first trackday and you're wondering how to be prepared?
Let's start by the equipment you need for the circuit.
Gear required on the circuit
Gear
First of all, you need a full leather suit or two pieces connectable with a 360 zipper.  Some tracks also accept two pieces in textile if you can connect it all around your waist with a 360 zipper and have all the protection padding at the shoulders, the elbows, at the back and at the knees.
Helmet
Then, it's mandatory to have a full-face helmet certified SNELL or ECE 22-05, check on the racetrack website which year of SNELL Memorial Foundation they require, cause it changes with time.
Gloves
You have to wear long motorcycle leather gloves, so forget you short leather or textile gloves, they aren't appropriate on the track.  I suggest you a good palm protection and 3D preformed fingers for the ultimate comfort.
Boots
High motorcycle boots are also essential.  Without necessary having racing boots, you can have a high leather sport-touring boots before to invest in sportier model, if you're not sure to go at the circuit more than once.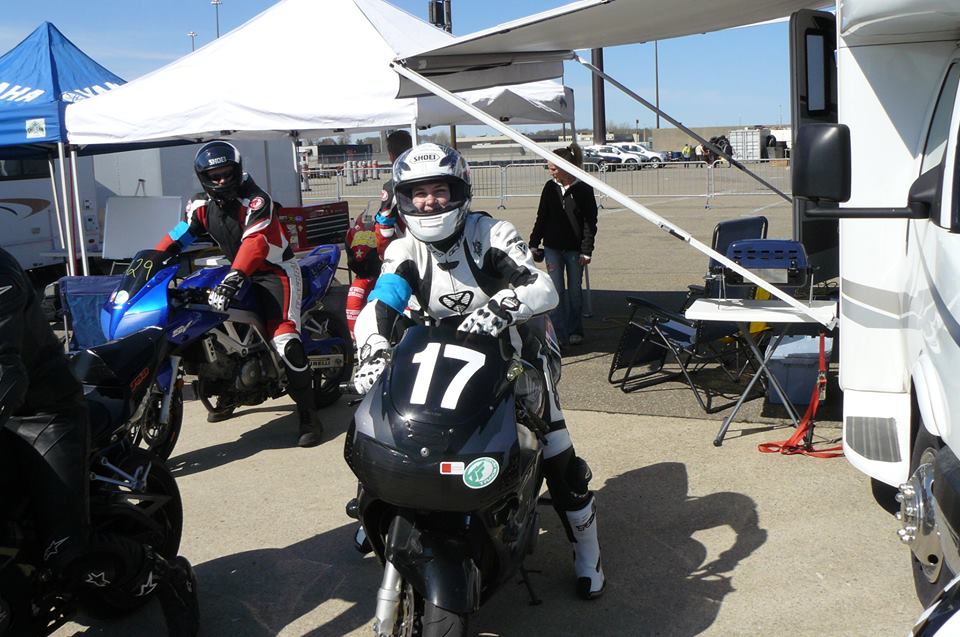 Back protection
Depending on the different organizations or circuits, the back protector isn't always mandatory for a track initiation course, but it is mandatory for your trackday.  I highly recommend it; this gives you more protection and helps to prevent lumbar injuries.  Please check with them their requirements.
Compression clothes
To complete your outfit, without being mandatory, the compression clothes under your one piece (or two-pieces) help to put on or remove your suit easier, they keep you cool or warm depending the type of model you have chosen.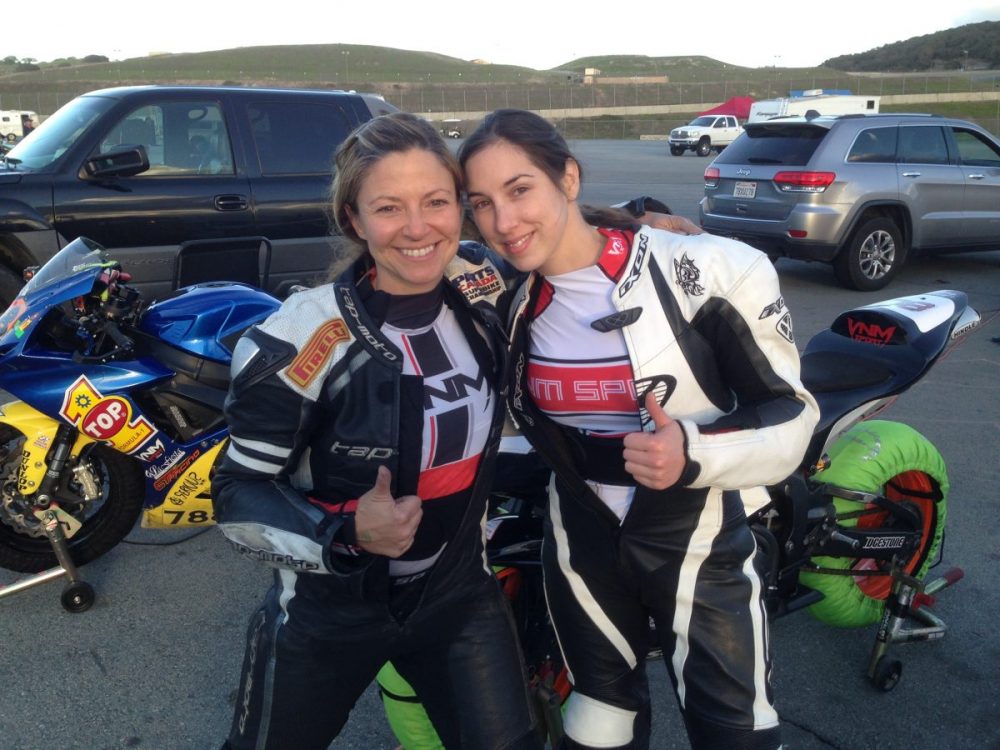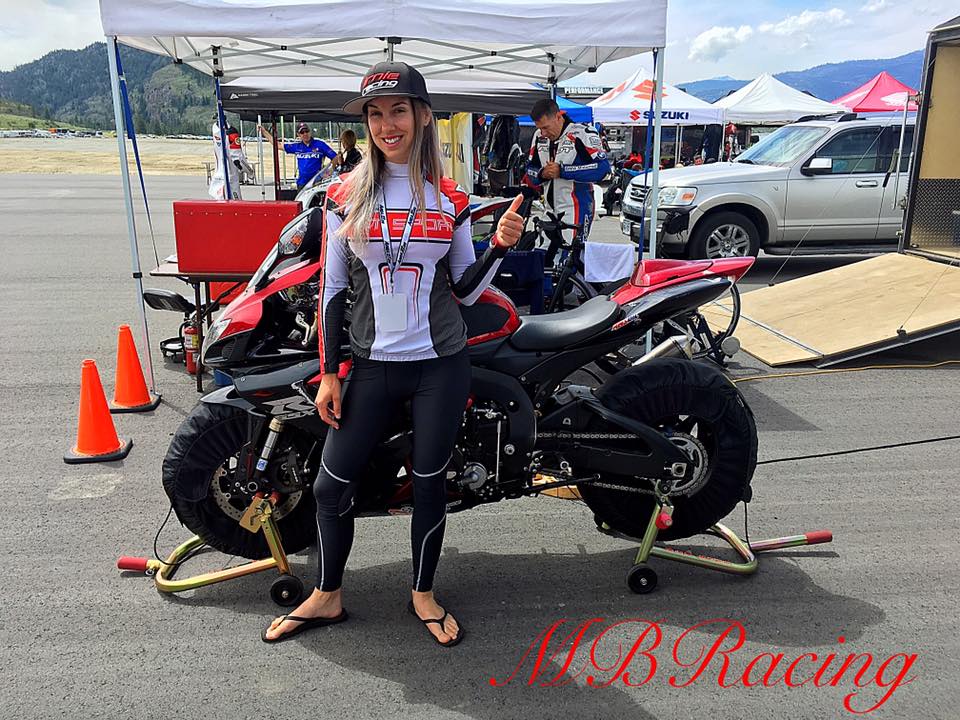 How to prepare your bike for the for the track
Mechanical check
First of all, you must make sure your bike is in good shape, that you have no mechanical issue, your brakes, your tires have more than 50% left.  The parts on your motorcycle have to be well fixed on your bike (muffler, fairings, etc.), you can use blue Loctite to secure some items.  Make sure that your chain and sprockets are in good condition, that you have no oil leak, brake fluid or coolant leak.
Tape
Once you've inspected your bike carefully, it's time to tape your front and rear lights, your flashers, mirrors if you don't removed them completely and also your wheel weights.  Some circuits require to remove your front and rear light fuse so they don't disturb other riders and it also avoid to heat up the tape which makes it difficult to remove.
Personally, I recommend buying hockey tape that looks like electric tape; it's the best one I found that doesn't leave you with glue residue on your lights and fairings.  Avoid duct tape or Gorilla tape, they are the worst for living a lot of glue residue that are hard to remove.
If it's possible, I suggest you to remove your mirrors, but if it's not possible, then you need to cover them with them as mentioned above.
Vinyl number
You gonna need a vinyl number or sticker on the front of your bike and one on each side of your tail.  If you are badly caught, you can use tape to make your number. Please check with the trackday company what size they require or if they supplying it on your trackday sticker.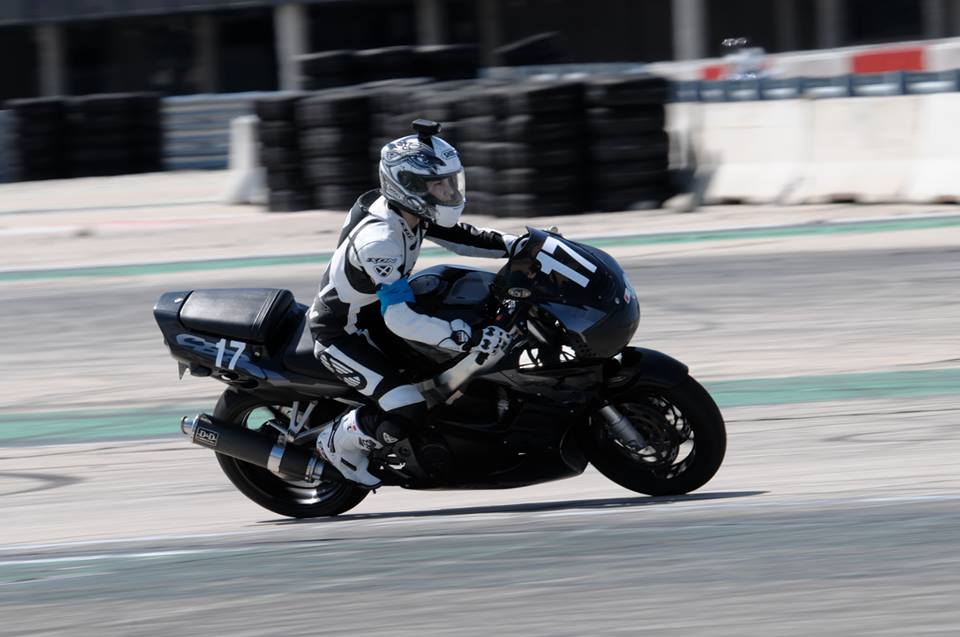 At last, the majority of the circuits will require you to change your liquid coolant for one that doesn't contain glycol.  Sometimes, this step isn't necessary if you're only doing a track introduction course, but it's mandatory during trackdays.
Suspension
It is essential to have the suspension of your motorcycle adjusted; not only for your type of riding, but also for every racetrack you will go.  It can save you from an unfortunate accident and help you get better control of your bike.  In general, each track has its suspension specialist on site to help you have the right setting for your bike.  This is crucial for your safety despite the fact that isn't mandatory by the circuit or the trackday organization.
What to bring
It's important to keep yourself well hydrated whether it's a hot day or not, because you will work hard on the track, so bring water, coconut water, Gatorade, and an energy drink.  I suggest you to bring a light lunch so you don't feel heavy in your stomach on the track in the afternoon, as well as snacks, like fruits that contain a lot of water.
You will be more confortable if you have some chairs, a cooler and a canopy (pit tent) to protect you from the sun or the rain.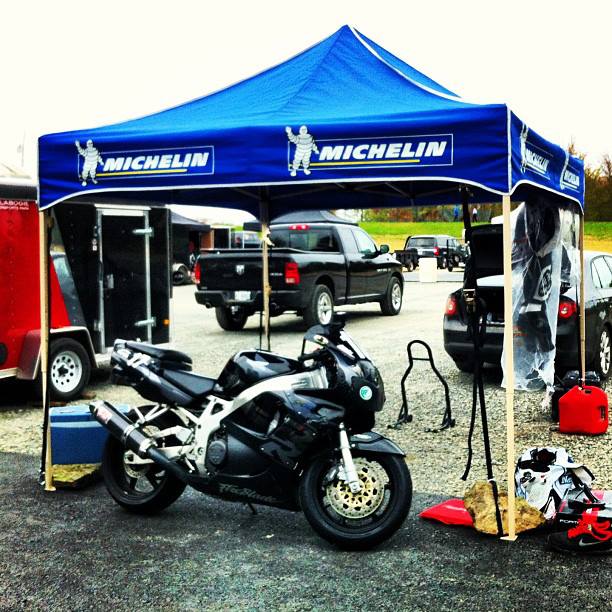 Tools
It's really practical to have basic tools like Allen keys, screwdrivers, pliers, a set of sockets and ratchet, check what type of screws and bolts you have on your bike to make sure you have everything you need.
A tire pressure gauge along with an air compressor can be helpful, if you don't have an air compressor, check if you know someone who will bring one or check with the tires vendor at the track if there's one.  A rear stand will help you to grease your chain, a front stand is particle when you do mechanic or for more advance riders who change their tires and put tire warmers, which isn't for beginners.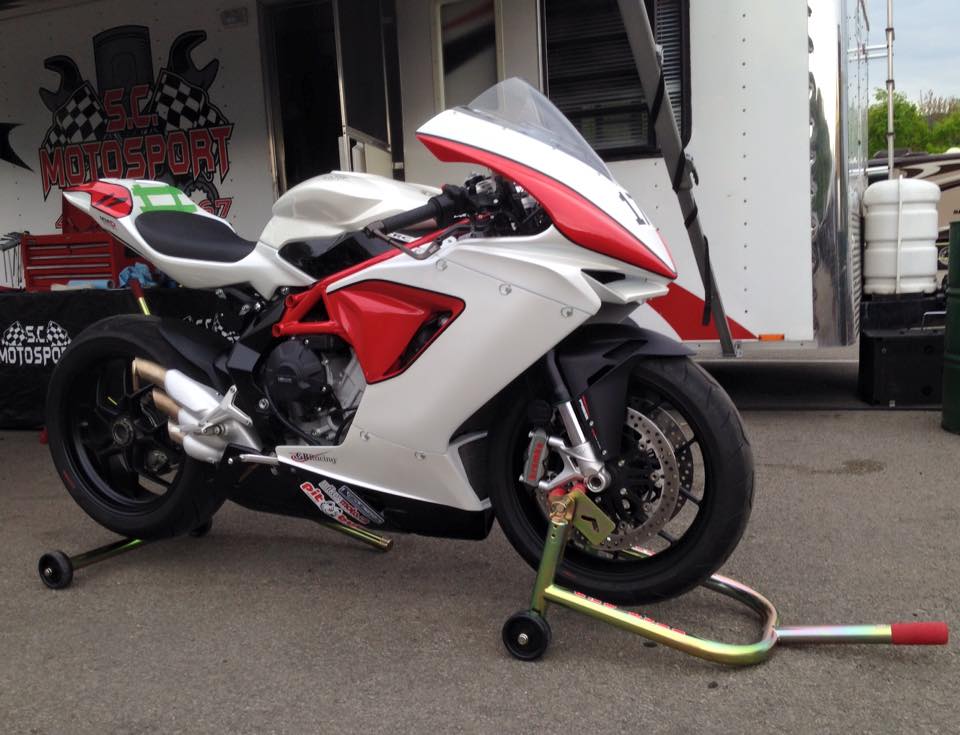 Bring a jerry can full of fuel or make sure that there is a gas pump at the track you are planning to go.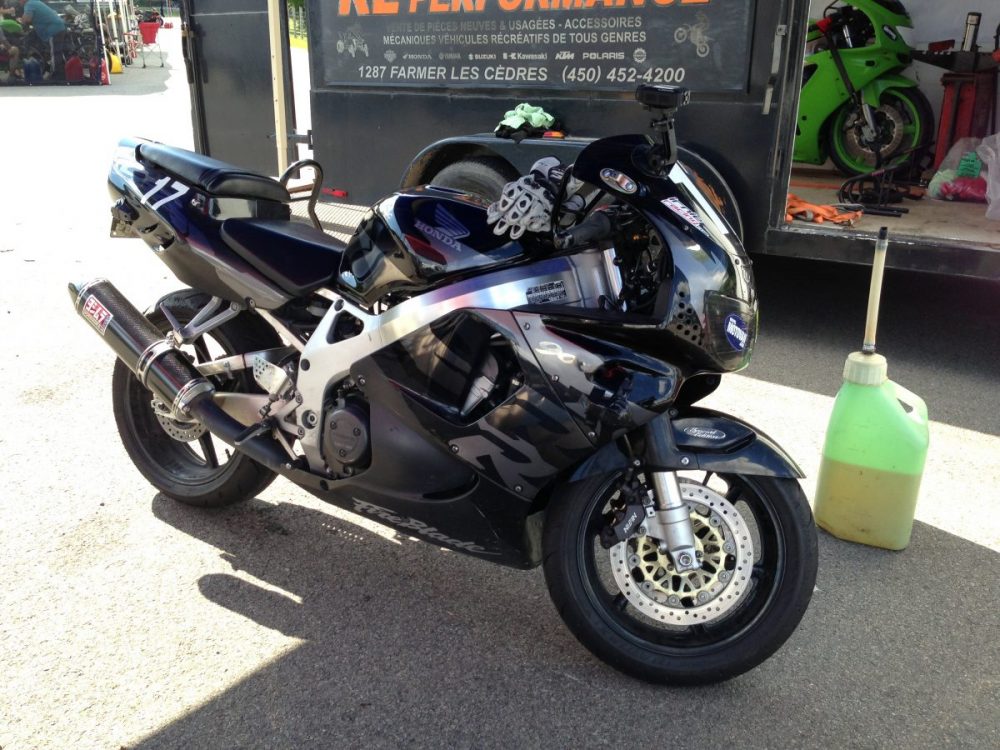 Now you're ready!
You are now ready for the big day, I'm gonna leave you with one last recommendation: bring your motorcycle in a trailer, it will be easier to bring everything you need and it's also safer.
After a full day at the track, you will be tired and you will be happy to sit comfortably in a car for the drive back home.
Also if you crash on the track there's some chance that your motorcycle or you isn't fit to ride safe back home. If you don't have a trailer, you can rent one or team up with another rider who's going to the same event.  Please take note that those recommendations are more for beginners, because there would be a million more things that an advance rider would need to bring, everything in its time.
Finally, don't forget to have fun!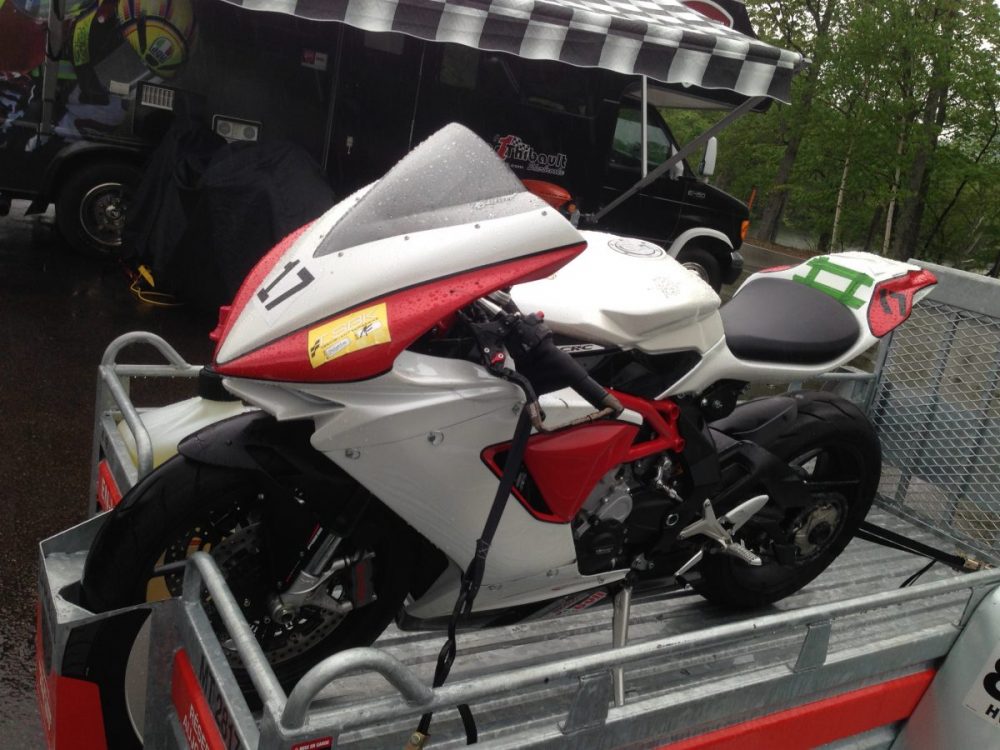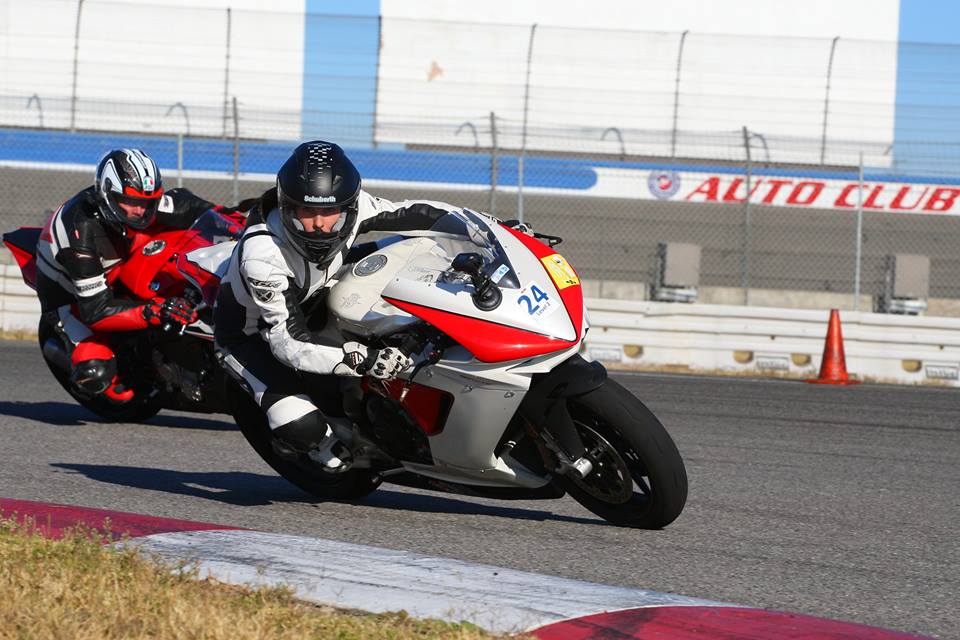 Check list
Preparation of your motorcycle:
| | |
| --- | --- |
| | Put tape on: |
| | Front light |
| | Rear light |
| | Flashers (front & rear) |
| | Mirrors |
| | Wheel weight |
| | Vinyl or sticker numbers |
| | Remove lights fuse |
| | Remove your mirrors if possible |
| | Replace your liquid coolant with one without Glycol. |
| | Get your suspension adjusted in function of the track you're going. |
Gear/ equipment:
| | |
| --- | --- |
| | One leather piece or 2 pieces in leather/textile with a 360° zipper. |
| | Long leather motorcycle gloves |
| | High motorcycle boots |
| | Full face certified SNELL or ECE. |
| | Back protector (sometime optional) |
| |   |
| | Optional:  |
| | Base layer / compression top & pants |
| | Cooling towel (for hot days) |
| | Sandals/ Flip flop |
| | Cap |
What to bring
| | |
| --- | --- |
| | Drinks:  |
| | Water |
| | Coconut water |
| | Gatorade |
| | Energy drink |
| | |
| | Snacks |
| | Light Lunch |
| | |
| | Tools (Allen keys, screw drivers, pliers, ratchet and box kit, etc.) |
| | Jerry can full of fuel |
| | Tire pressure gauge |
| | Air compressor |
| | Rear stand |
| | Chain lube |
| | Rags |
| | Chairs |
| | Foldable table |
| | Garden tent / Pit tent |
| | Cooler |
Marianne Beaulieu