" Home is a feeling; discover it with Segway Powersports Canada and Roost Factory. Whether your home is Off-road or on the Racetrack, we will help you discover the feeling of being at home ".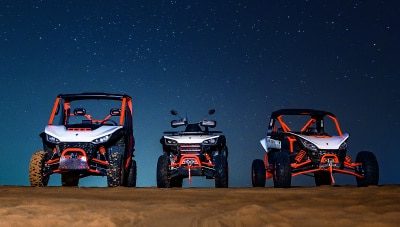 Welcome to the Segway community
When you think of Segway, we want you to think of Home ! A sense of community and of family. Before becoming part of the Segway family, we can ensure you that you are not alone on your adventures.
The meaning of "Home" can differ from person to person, however when you turn the key of a Segway Villain, Fugleman or Snarler, you are turning the key to your next adventure and they are here each step of the way to guide you home.
The Segway Powersports concierge offers a personalized ownership experience from the time you reserve your ride until the time you are due to part ways with it. From one-on-one personal support to their advance technology features, the Segway team ensures all of your greatest desires are met from the moment you embark on your newest journey.
Each off-road vehicle that Segway Powersports currently has on the market will bring you together with the Segway community. Whether you are sharing your experiences, adventures, photos, reviews or simply just have a question that you think another Segway owner may be able to help you with – the Segway community is here for you.
Want to get a sense of community, prior to your purchase? Check out Segway Powersports Riders Canada on Facebook : https://www.facebook.com/groups/496121978366880
Stay Connected to your Ride!
Staying connected is key in a world full of technology, and that being said – Segway has brought us to a completely new level when it comes to having the world readily available at your fingertips.
Compatible with every Segway vehicle, the Segway app connects you to your machine and equips you and your ride with a superpower that no other off-road vehicle can compare with.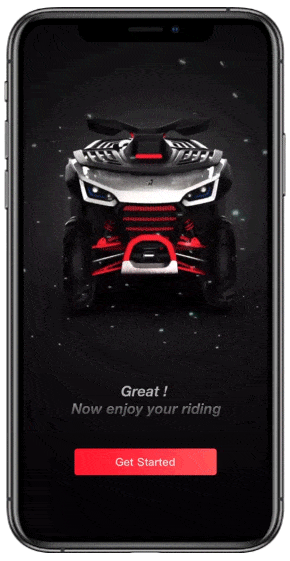 The Segway Powersports app allows full control over your vehicle and provides you with not only an experience like no other, but also a peace of mind when it comes to safety and maintaining your new vehicle. Featured within the app you will find personal customization tools, a remote start features, a safety package with roll over warnings, an antitheft system, maintenance reminders, and navigation features.
If you are not the only friend in the pack who has a Segway you will be able to network with your clubs and communities, meet up with friends and team up to navigate and explore locations each time you ride.
The GPS feature allows you to connect with your surroundings, track your favorite destinations and pin your ride along the way. Share that little slice of heaven that you experience in the great outdoors with your fellow riders or just keep your destinations mapped out within your app for easy access for the next ride you take.
Getting lost has never been such fun! With the Segway app connected to your wheels, you will never have to worry about finding your way back home!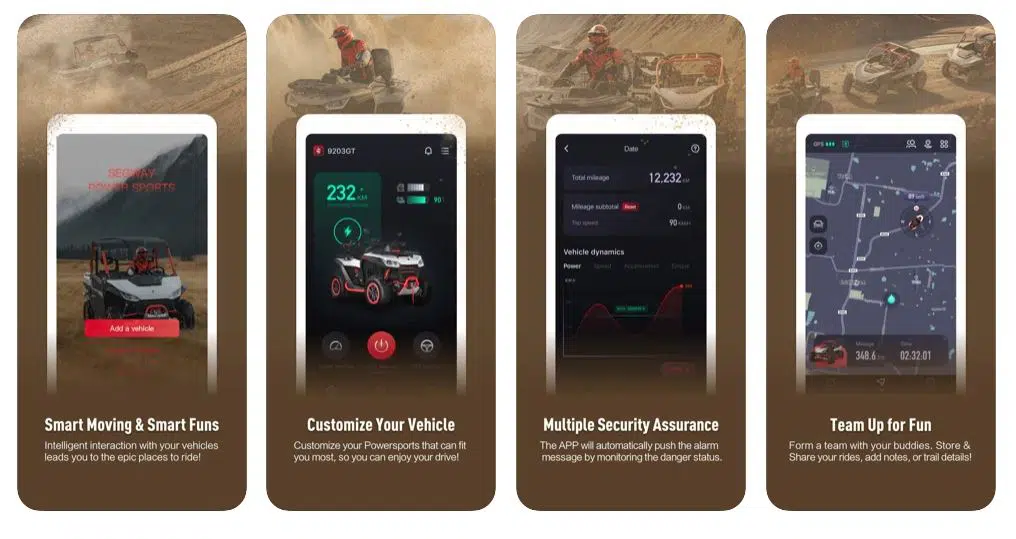 The App is available for both Android and Apple users and is available to download prior to the purchase of your off-road vehicle. This means you can be prepared to customize your ride, route your favorite travel destinations, explore what Segway has to offer and most importantly share your experiences with your Segway family following your first ride on your new Segway Machine.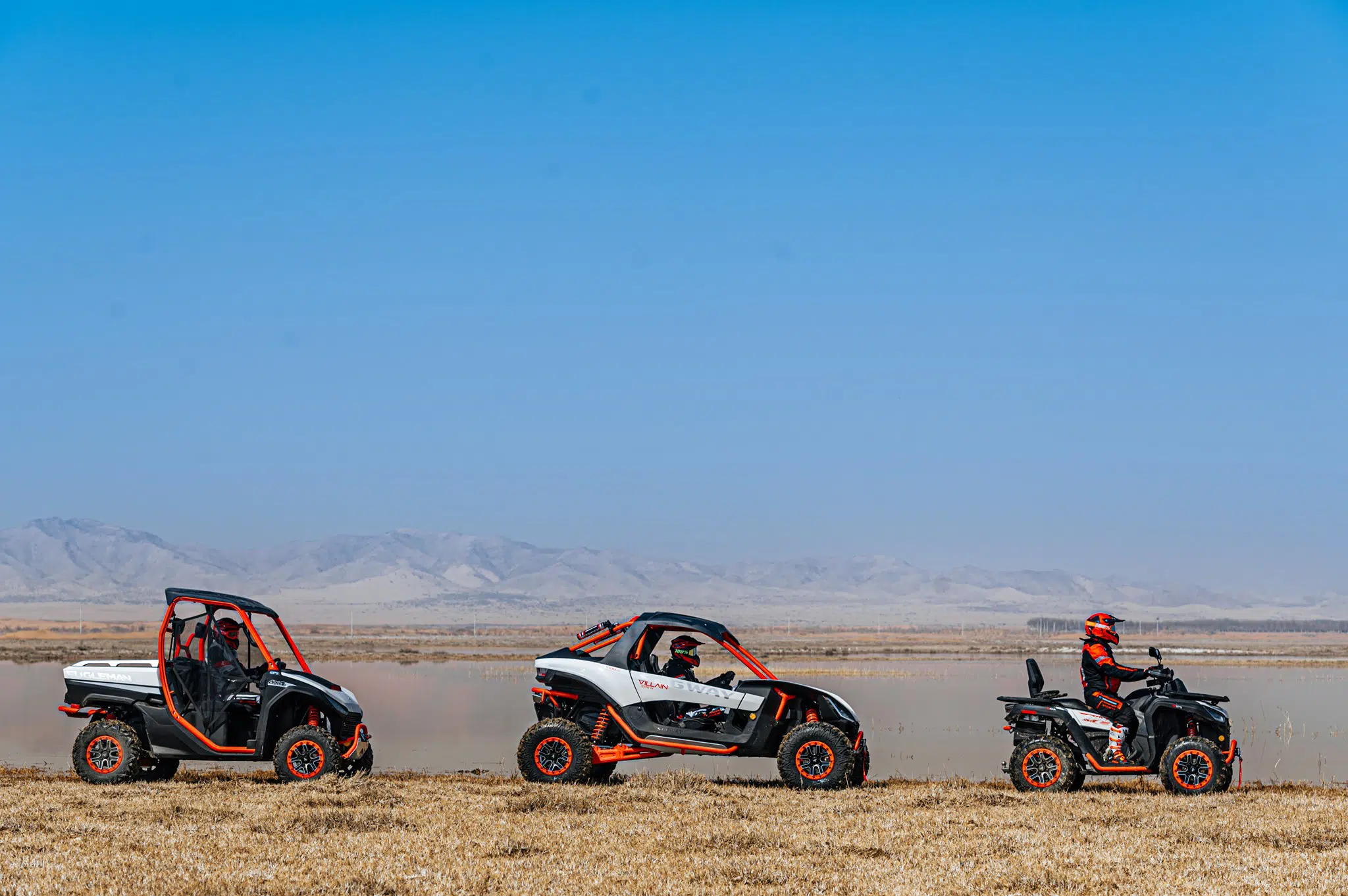 Interested in joining the Segway community?
Become part of the Segway Powersports family today and lead the pack into the future of power sports. Discover a new way to add adventure to your life and check out our introduction to the Segway line up.
Whether you are looking for an eye-catching side by side, a heavy duty off road utility vehicle or an ATV -we invite you to explore all three of the newest additions to the Segway community here !
The future is now, and your next adventure is calling your name! If you are looking for something to fulfill your every need on or off trail, please consider contacting the Segway team for further information or to reserve one of the three mighty machines that will be shaping the future of power sports.
- Karla