Snowmobiling is a Way of Life!
Though I am a lady of adventures, first and foremost, I am a mother of two and a wife, with a little hobby farm in the countryside. Managing a barn keeps me busy, but most of my extra time is dedicated to my education and my kids' activities. My husband and I have always been sure to find time to share our love for the outdoors with our children and give them the opportunity to experience nature, just as we did when we were growing up.
I work full time as a Health and Safety Manager at a sheet metal manufacturing plant. My career brought me to New Brunswick in 2016, which was exciting because for the first time, I would experience four true seasons. Where I grew up, there was really only two seasons, deep cold winter and cool summers.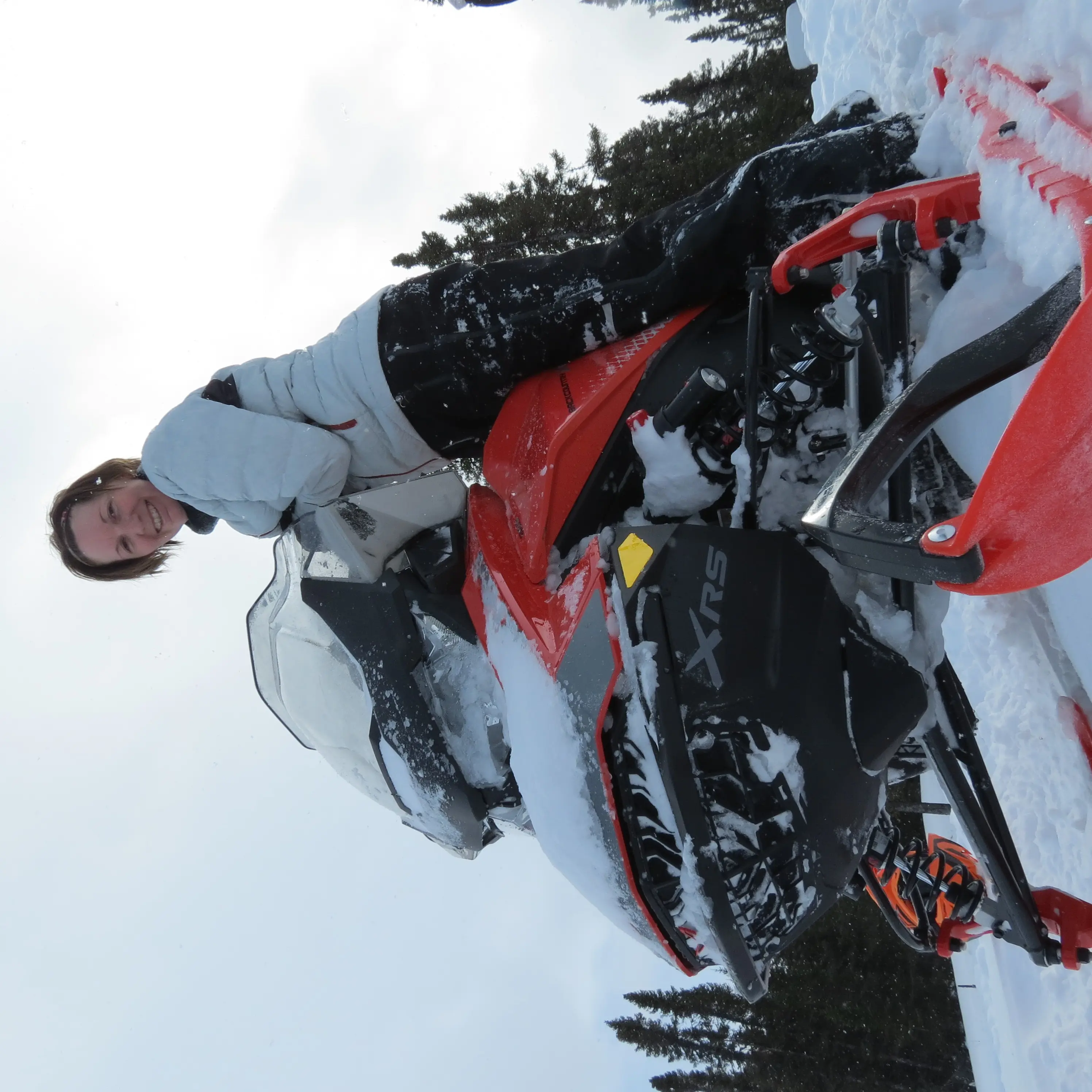 I was born and raised in North West River, Labrador. A small town of about 600 people nestled on the edge of a 90-mile lake. Our province was vast and rugged to say the least, with mountains, fjords, barren land, and large bodies of water. I come from a traditional Inuit family who hunted, fished, and trapped. I spent many long hours traveling by boat or snowmobile to harvest fish, game, and berries to fill our freezer. Knowing where our food came from was very important to our family, and these are traditions that I have been carrying down to my own children. Snowmobiling and boating was a way of life in my younger years, but these days its recreational and a way to keep in touch with my traditions.
From Backcountry to Trail Riding
In preparation for our move to New Brunswick, we sold all our snowmobiles thinking we would never have a use for them here. I was under the impression that New Brunswick really did not know what winter was, but winter does exist in New Brunswick; sometimes you just have to drive to find it.
In Labrador, there were no extensive, groomed trail systems, so my riding experience was purely off-trail in the back country, whereas New Brunswick is more popular for trail riding. This is not something that I was used to but I quickly realized it could be enjoyable. I decided to buy a new snowmobile in order to enjoy winter to the fullest. I love snowshoeing and cross-country skiing but having an engine beneath you means you can explore more countryside quicker. If there is anything I like, it's being in the woods and exploring new areas.
I am very passionate about outdoor activities in the winter months. Tenting in winter is one of my favorite experiences. Before you panic about me freezing to death, let me just clarify that I do have a woodstove in my tent for heat. The coldest night that I had every spent in tent is minus 52 degrees Celsius (with the windchill). Not for the faint of heart, I know! Combining my love for camping with my favorite winter sport – snowmobiling – is a dream come true for me.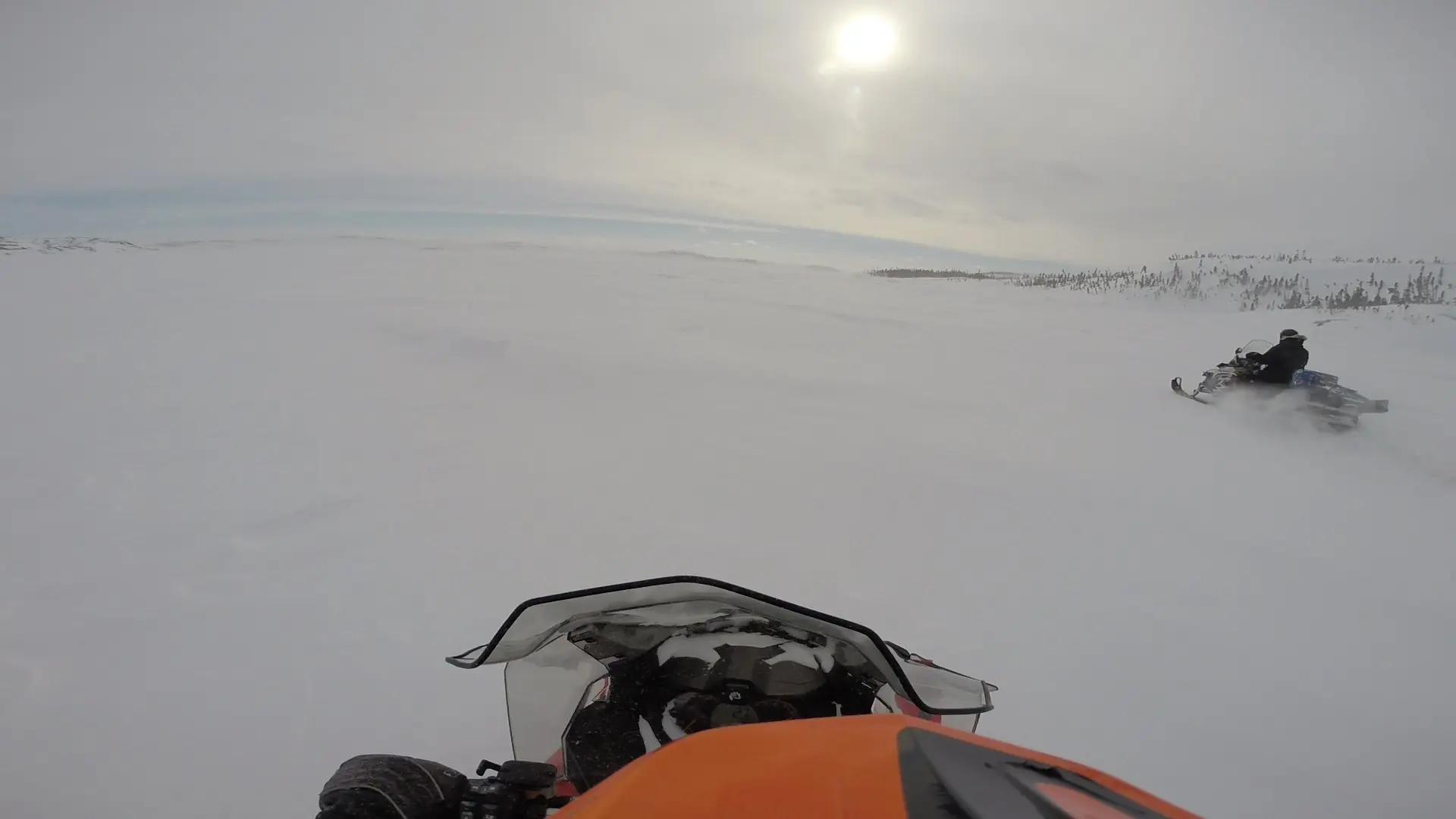 Endurance Riding is a Passion
Just to give you an idea of how passionate I am about snowmobiling: I would prefer a 500 kilometers day of backcountry riding over a 150-kilometer day on the trails. I think this is because it brings back memories of traveling with my dad to hunt caribou and trap furs. The long days and difficult conditions that we experienced never disappointed or upset me. It was simply what we did to take care of our family. I have dabbled in drag racing over the years, but it just does not give me the thrill and excitement of long-distance riding, because I prefer something more technical to challenge the body and mind.
My love for the long-distance trips inspired me to race in the Cain's Quest Snowmobile Endurance Race in 2012 and 2020.
This is a story for another time, but to give you a little sneak peek into the event, the 2020 race covered 3,400 kilometers of backcountry Labrador wilderness over six days.
No established trails, just you, your partner, a pair of snowmobiles, a GPS, mandatory survival gear, and a race route. This race has proven harsh with less than a 50% completion rate on average per year. It is an amazing challenge for the body, mind,  and the machine.
Stay tuned for the full story on my experience with this amazing race.
From Rider to Author
My racing experience has inspired me to write a children's book. Being part of Cain's Quest, which is quite male-dominated, my goal was to help break the ice for other female riders.
''After the 2020 race, I took our experience and put it on paper with a goal of inspiring children to follow their passion and never give up on what they believe it, no matter how difficult the journey may be.
The children's book, entitled "They Did Not Quit," was published in July 2020. Since then, I have begun writing a book for the future endurance racer. A well-prepared rookie team can do exceptionally well in a race like this, it's been proven; and hopefully, my upcoming book will give them some tips and tricks for success.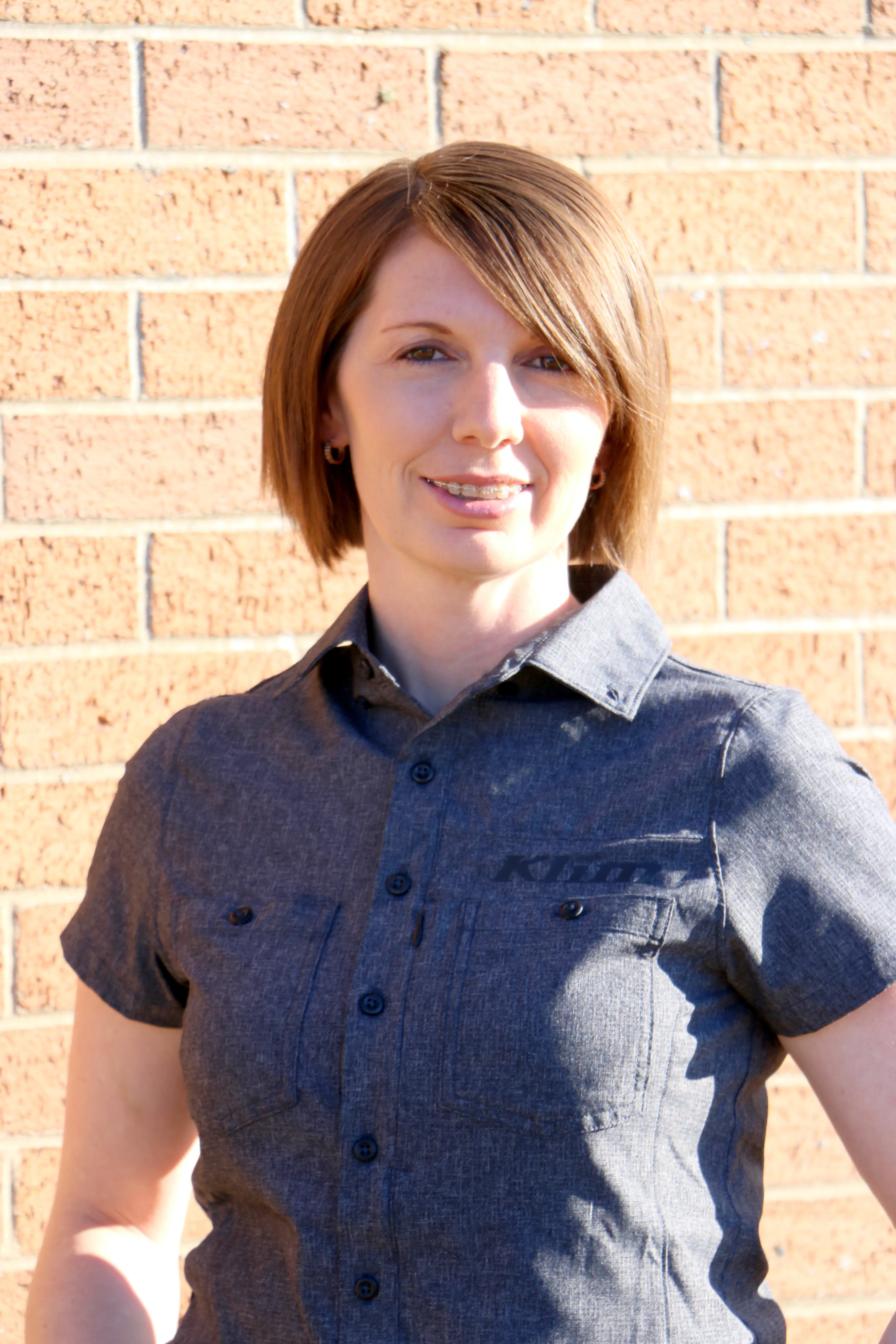 It has always meant a lot to me to be able to share my passion for the outdoors and my traditions with others. Being a part of the Chicks and Machines team allows me to share my experiences and knowledge through writing. I am just an everyday gal who hopes to inspire other gals. Sometimes we need help breaking the ice, especially in male-dominated sports, and I have done so on a few occasions.
We are our own biggest challenge when we fear to try new things. Chicks And Machines is just the support you need to break the fear and put it in gear!