How to shop for your first motorcycle
You accomplished or about to accomplish your motorcycle license and it's now time to purchase your new toy. You probably ask yourself what to choose and how to proceed to choose the right motorcycle. How do you know if the motorcycle you want is in good shape and if it's a good purchase, price versus its condition. Well, I'll guide you with what you should know to make a smart purchase.
First of all, you don't have or you have just a little bit of experience on a motorcycle, so I highly suggest you to start with a small motorcycle. What ever it's a 250, 300, 400, 500, 600 or a 650, it's you that should judge on which bike you are confortable to ride on. If example you have a lot of difficulties, a lot of fears and or you are a small person, a small 250, 300 or 400 would be probably be enough to start with. If you passed your motorcycle classes really easily, you have an innate talent and you are super confortable on a motorcycle, you could probably start on a 500, 600 or on a 650cc bike.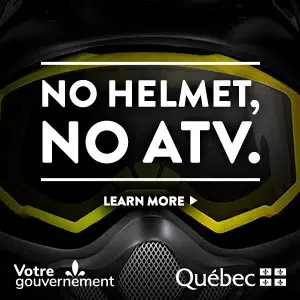 Type of motorcycle
Then, you have to determine what type of motorcycle you would like to ride. Think about how you see yourself riding a motorbike.  Are you gonna use it to go work? Do you want to ride on the weekends?  Do you want to travel on motorcycle?  Would you feel more confortable on a sport touring, a super sport, a naked bike, an adventure bike, a half road / half off-road, touring bike or on a cruiser?  If you have no idea, I suggest you to go sit on different models to help you to know better what fits for your needs and with your personality.
Now that you know what range of motorcycle you are looking for, it's time to search. Where can you find pre-owned motorcycle: in the classifieds, Autotrader, in the pre-owned section of motorcycle dealers, a used bike in your own network of people, online, etc. I'm not gonna talk about buying a brand new bike here as it's definitively better to get a used bike as your first motorcycle.
Q – I finally found the bike I am interested to purchase, what should I do now?
R – Take your time to read well the adds, check if things make sense, look at the picture, check the condition of the motorcycle versus it's mileage.
Look for suspicious things like for example, Repsol fairings on a Honda CBR 600RR, for sure those fairings are Chinese (not the original), so plan to ask questions to know why. Also, make sure the bike is debt free.
If it's someone at a bike night, look all around the motorcycle, ask questions to the owner and to the people who knows him or her as well to know if the motorcycle have been crashed before and how this person is taking care of its bike.
To make sure the bike is debt free, visit https://rdprm.gouv.qc.ca.
Questions to ask:
Which year is the motorcycle, which brand and model? If there's no picture or if you want to make sure the information in the add is correct.
What's the mileage of the bike?
How long you've own the motorcycle for and why do you sell it?
What kind of oil he/she puts in his/her motorcycle? Ex: Mineral, semi-synthetic, full synthetic and the grade 10W40, 15W50, 20W50, etc.
When was the last oil change have been done, mileage and time? Ex: Last spring at 15 800km. After winter storage, the oil needs to be change, because it looses its property, take humidity and accumulate debris at the bottom.
– If he/she has no clue, maybe their maintenance isn't up to date.
Ask if the owner has all his/her maintenance bills in hands to have proof of the maintenance that have been done or not on the bike.
Who has done the maintenance on the bike, which garage or it has been done by the owner itself? (If the owner doesn't seem to know much about motorcycle and has done his mechanic work himself, then I would be maybe a bit concern.)
Let them talk; see if he/she is passionate about his/her bike and about motorcycle in general. (It can tell you a lot of how he/she took care of the bike.)
Does the motorcycle have been crashed, does it have a rebuilt title or does it only have been dropped?
Ask the history of the bike. Has it have been bought brand new by them or how many owners the bike had before them?
When is the last time the spark plugs, the air filter, the chain and sprockets have been changed?
When was the last time the brake fluid and the coolant were changed?
What's the condition of the tires? Do they need to be replaced?
Does the motorcycle need repairs?
If you don't know anything about motorcycle, bring a friend or a family member who has a good knowledge and has experience in this matter. You can also bring it to a certified motorcycle garage and get it inspected.
What to look for when you gonna go visit the motorcycle you possibly plan to buy:
Make sure that the motorcycle hasn't been started before you arrived. Sometimes, some motorcycles have hard time to cold start and that's what you want to see. Ex: check if the muffler is hot (obviously without touching it directly), put your hand near the engine (not on it) to feel if it's hot as well. Distrust a motorcycle that has been already started before you show up. Require that the motorcycle doesn't get started before the meeting and insist on it to don't loose your time.
Go around the motorcycle, look for scratches. Small scratches from a normal use aren't a big deal versus big scratches from an accident or dropping the bike down. (It's described more in detail in the following points)
Inspect the frame for cracks, scratches or new welding.
Inspect the swing arm for dents or scratches.
Check if the pegs, the shifter, the levers, the rear brake pedal, the bar ends and the handlebar/clip-ons aren't bent or scratched.
Inspect the alternator and engine cover for scratches or cracks.
If present on the motorcycle, verify if the frame sliders and the spoolers aren't damaged by a fall.
Inspect the fairings to make sure there's not scratches or cracks.
Inspect the sub frame to make sure it's not bent. Look if the rear wheel is perfectly aligned with the tail/ sub frame of the bike.
Check the main seat, the passenger seat and solo seat if there's one to make sure they aren't scratched or ripped.
Inspect the wheels, if they are dented, scratched or if the paint is cracked or is peeling.
Tires condition, if they need to be changed or not, inspect the treads. If the tires are squared, it needs to be replace, even if the tread are still good, cause it's gonna affect the way it rides. If the tires are squared (flat in the middle), it needs to be replace, even if the tread are still good, cause it's gonna affect the way it rides.
Check the thickness of the brake pads and the condition of the disk brake, if there's any scratches, squid mark and shake them to see if the rivets are loose.
Compress the suspension to see the forks travel and check if they leak. Ask for the proof of the last forks and rear shock maintenance.
If the motorcycle has a modified exhaust.

If the bike is equipped with a full exhaust line, make sure it has been tuned properly on the dyno and has a modulator like a Power Commander, Bazzaz or Yoshimura.
If the bike is equipped only with a modified pipe, make sure if it's a recent bike that the ECU (computer) has been flashed, if it's a carbureted bike, make sure the jets have been adjusted properly. (If not, it can make the bike runs not at his best and will affect the air/gas ratio, which can make it runs rich or make it runs lean.)

Check the wear of the clutch cable and if it operates properly.
Inspect the radiator to make sure it has no hole or leak. This could make your engine overheat.
Check the oil level; make sure there are no signs of leaks. (Oil on the ground, spots that are dirty nears the engine, etc.)
Road test
It's better to do a road test with the motorcycle before to purchase it.  It allows you to see if there's any mechanical issue or if you enjoy riding it.  Unfortunately it's not every seller that is comfortable to let a stranger test ride his or her bike.  Sometimes they will ask a deposit or your car keys to make sure you will come back with their motorcycle.
Now you got the tools to shop your first bike or your next one.  I wish you an amazing and safe motorcycle season.  Do not hesitate to get more training if you're not enough comfortable or not enough confident on your bike.
Marianne Beaulieu