Fans of compact mini bikes designed for fun will be thrilled!
The 2022 Honda Monkey
Honda recently unveiled the new 2022 models. I was so excited when I saw that FINALLY, Honda had decided to bring their famous 2022 Honda Monkey to Canada! Yes, you heard me right! This famous little bike, playful and very easy to handle with a look that doesn't go unnoticed, is coming to Canada.
It is very similar to the Honda Grom that we have been seeing on our roads for the past few years, but with a more retro look that makes us think of a little "café racer".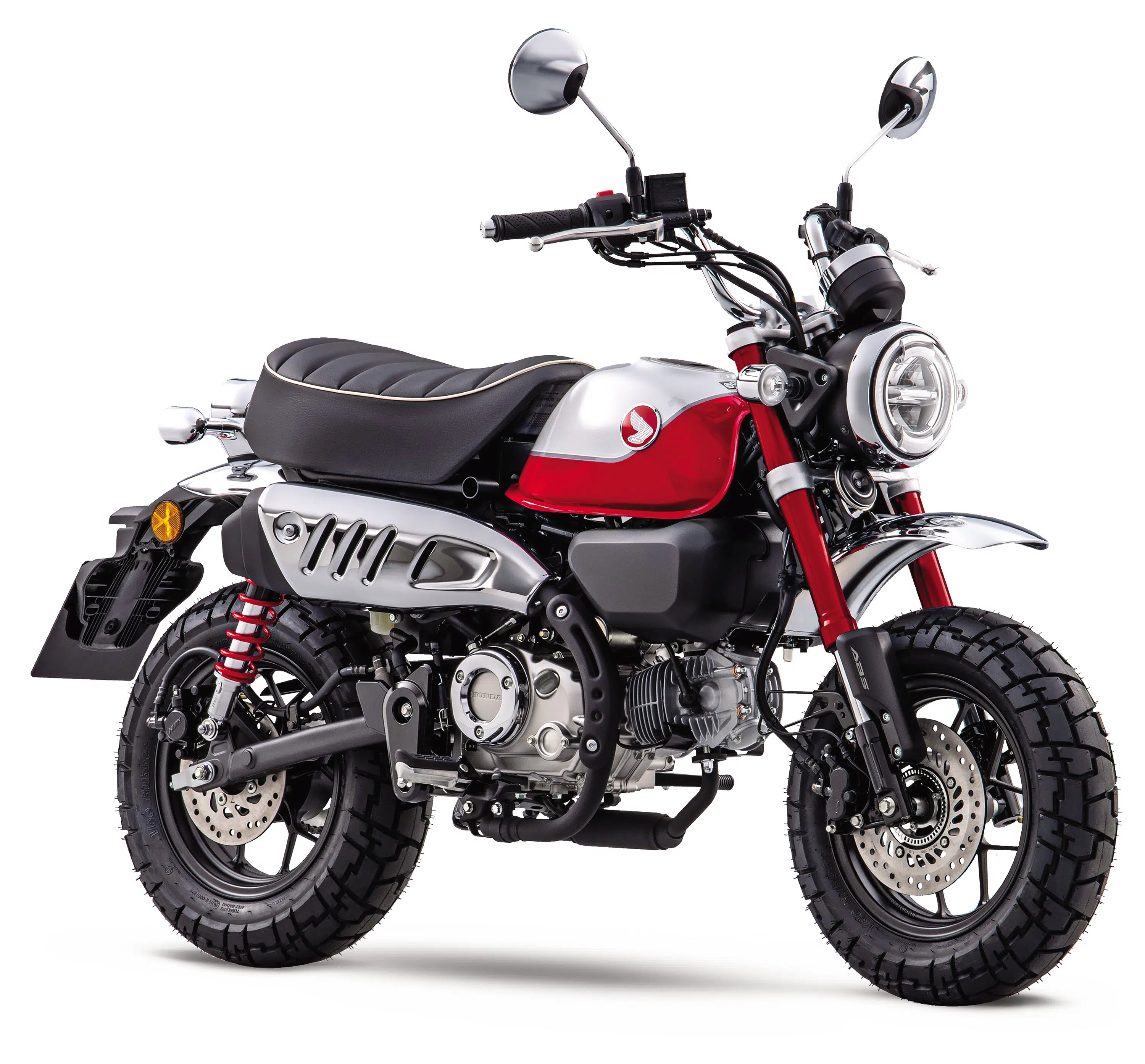 A little history
Many nostalgic people will remember this legendary model that was born in 1961 in an amusement park in Tokyo and exported to Europe and America in 1963. This mini bike with 5 inch wheels and rigid suspension became an icon in the 60s and 70s because of its fun look, ultra light weight and the fun it was to ride.
In 1969, this bike became even more popular with its new 8-inch wheels and front fork that could be easily removed to carry this mini bike in the trunk of a small car!
A champion of fun, the 2022 Honda Monkey builds on that passion, while opening the door to the next generation of enthusiasts.
The long awaited return
In 2018, the Monkey makes its grand return, but you'll have to wait until 2022 for the Canadian version. Very much inspired by its predecessor, the Monkey returns with a look that is both fun and stylish.
The 2022 Honda Monkey has obviously undergone a stunning facelift and is now powered by a 124cc SOHC (two valves per cylinder) 2-valve air-cooled engine.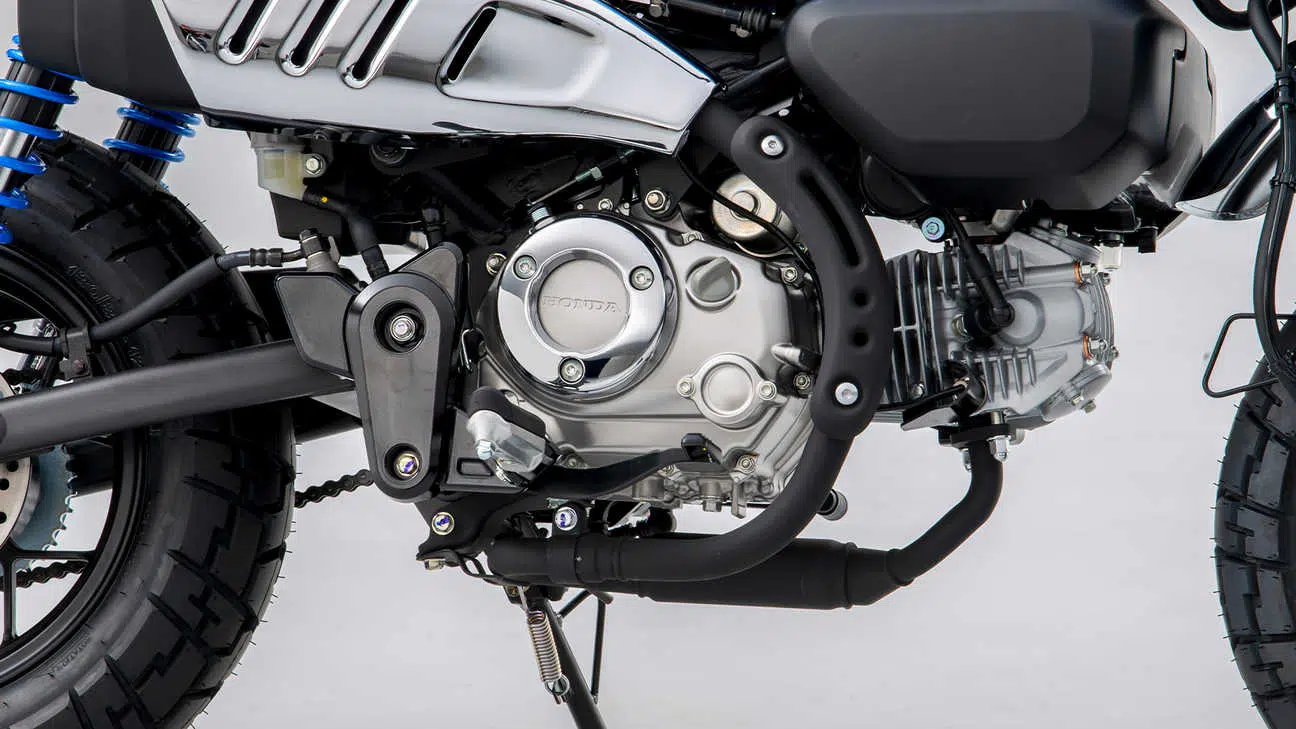 It is exactly the same engine as the Honda Grom, but with slightly different settings. So, a reliable, high performance engine. The Monkey has 9.3 HP at 6,750 rpm and 8.1 lb/ft of torque at 5,500 rpm.
Basically, the performance of this little racer isn't breathtaking, but that's not the point of this little bike. It's not fast, it's actually pretty slow, but it's perfect for cruising around town or your neighborhood and having fun. The fun factor is really the highlight of this bike!
It's perfect for taking you on a short ride with a ton of style, making you smile and putting a smile on the faces of the people you pass as well. It's capable of going up to 90km/h according to Honda, but is much more suited for leisurely rides at 50km/h.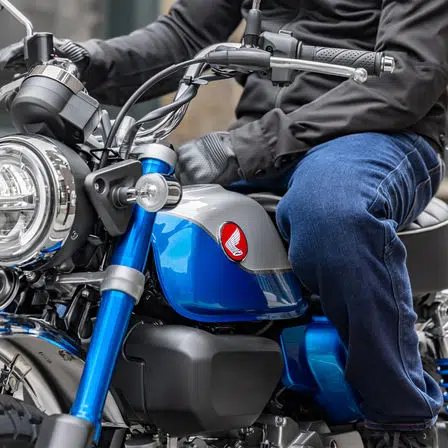 New for 2022
For 2022, Honda is coming with a new 5-speed transmission to replace the old 4-speed transmission. This will allow for more dynamic acceleration and a higher top speed.
With its manual clutch, you'll feel like you're on a full-size motorcycle, but with unmatched agility, especially at low speeds. It is now equipped with 12 inch wheels that complete the look of this bike.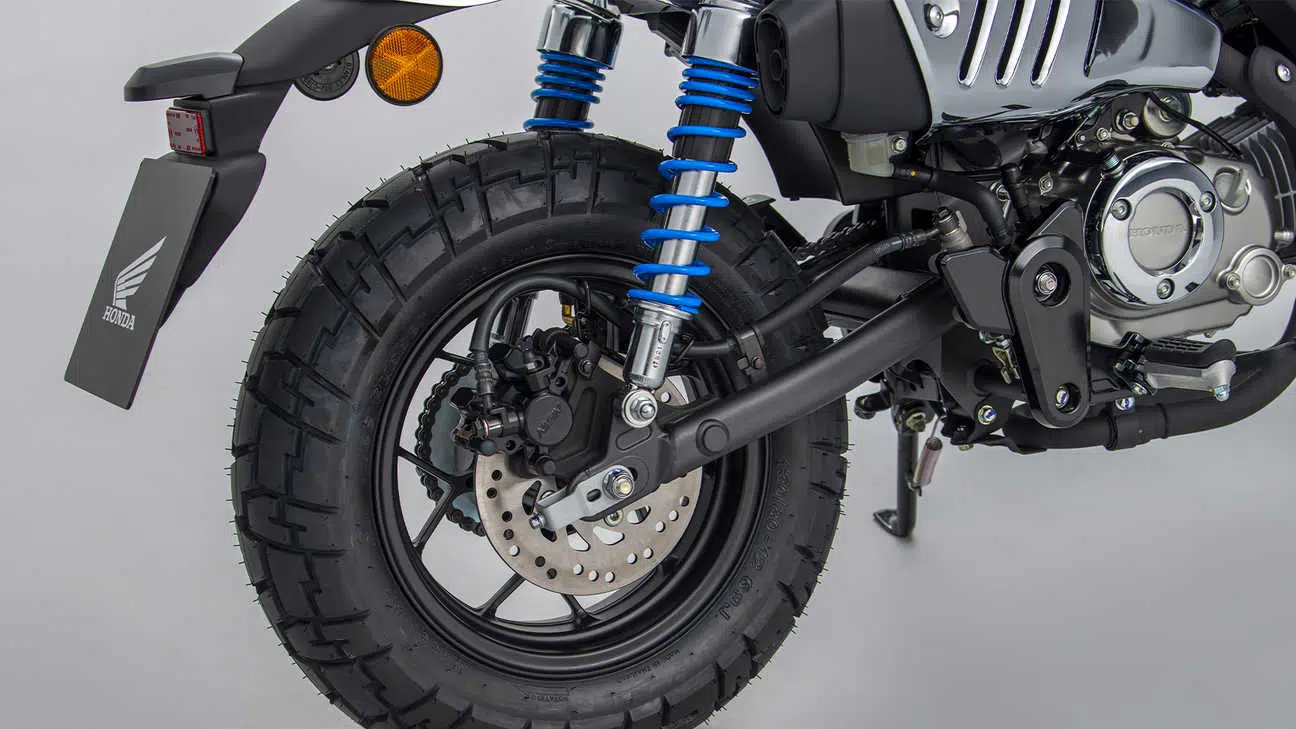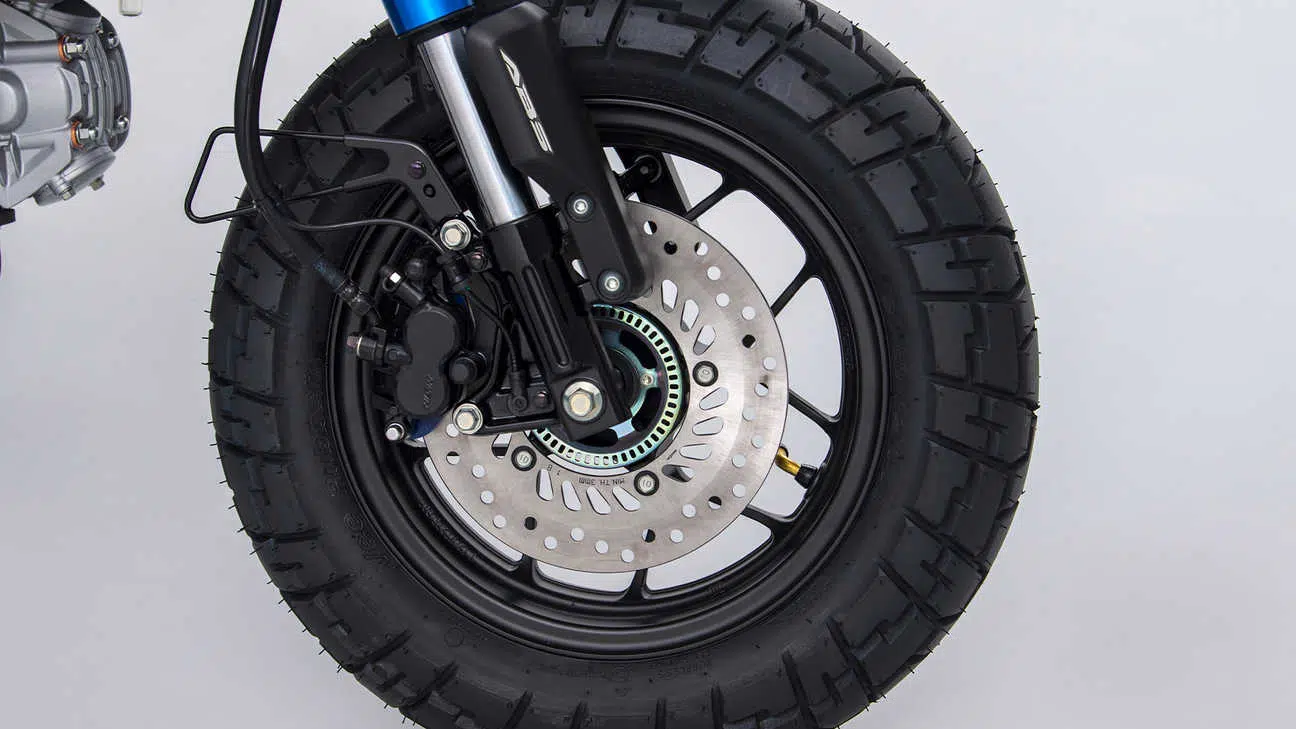 A unique style
In brief, this bike is a Honda Grom, but with a more retro style. If you're hesitating between both, it's guaranteed that no matter which one you choose, it will put a smile on your face! It has a unique style that has been updated with LED lights and a digital display.
The 2022 Honda Monkey will be available in September 2021 and will have a manufacturer's suggested retail price of $5299. The only color available in Canada will be two-tone red (Nebula Red Pearl/Horse Silver Metallic) and it will definitely charm you!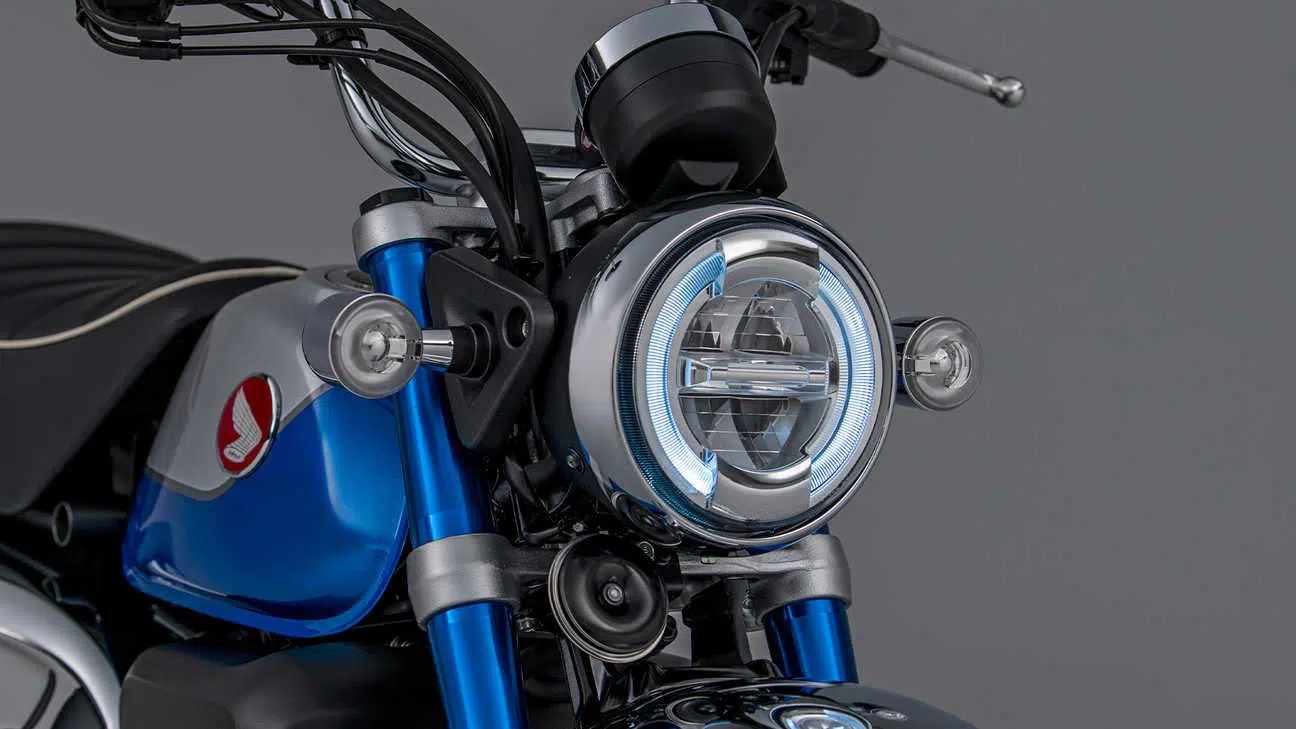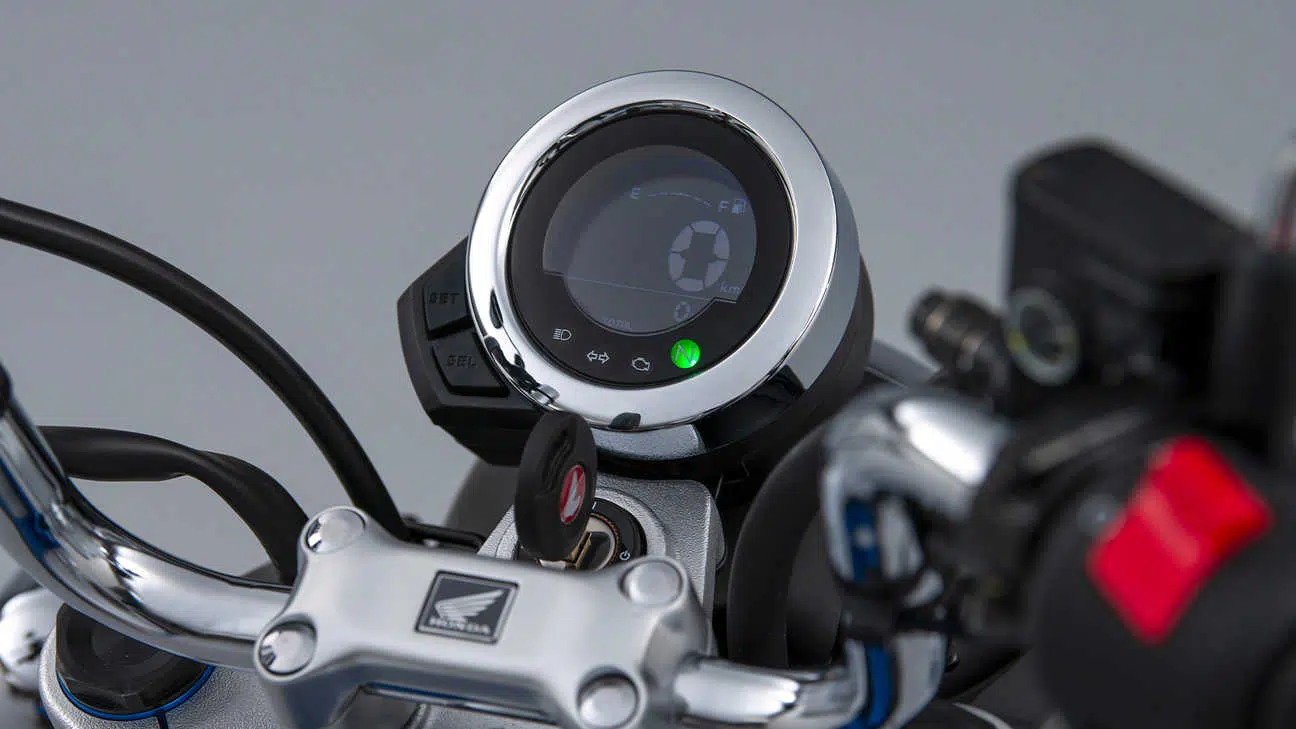 2022 HONDA MONKEY 2022 : SPECS

Engine and Drivetrain
Engine type: Air-cooled single-cylinder four-stroke
Displacement:124 cc
Bore & stroke: 50 mm x 63.1 mm
Compression ratio: 10.0:1
Valve train: SOHC; two valves per cylinder
Fuel delivery: PGM-FI with automatic enrichment
Transmission: Five-speed
Final drive: #420 O-ring-sealed chain (37T /14T)
Chassis/Suspension
Front suspension: 31mm inverted fork; 100 mm (3.9 in) travel
Rear suspension: Twin shock; 102 mm (4.0 in.) travel
Dimensions and Additional Information
Tires: Front: 120/80-12 Rear: 130/80-12
Brakes: Front: Single 220mm hydraulic disc Rear: Single 190mm hydraulic disc
Ground clearance: 175 mm (6.9 in.)
Seat height: 775 mm (30.5 in)
Wheelbase: 1143 mm (45.0 in)
Curb weight: 105 kg (231 lb) including required fluids and full tank of gas – ready to ride
Fuel capacity: 5.6 litres
Color: Pearl Nebula Red / Knight Silver Metallic
Warranty: 12 months, unlimited mileage
I really have a thing for this type of bike since I own a Honda Ruckus myself.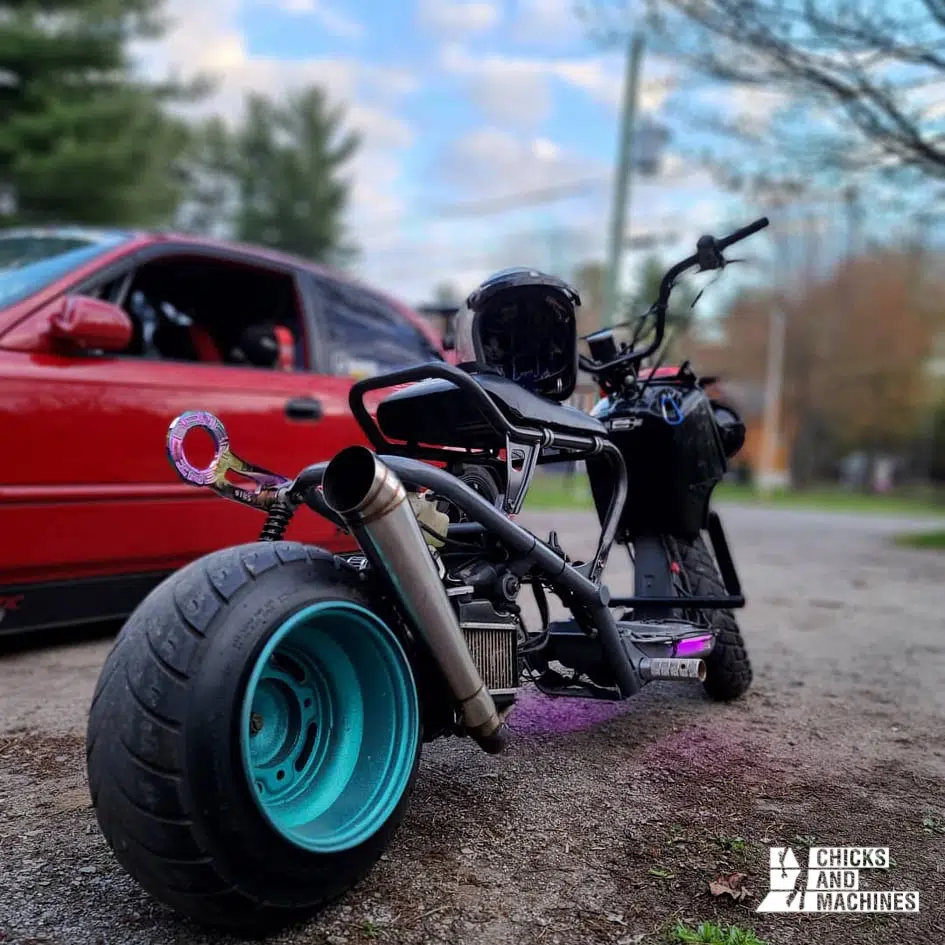 For me, this 2022 Honda Monkey makes me hyper nostalgic and I really look forward to the chance to take this little Japanese wonder for a spin!
To continue reading on similar topics:
See you soon!
-Cyndie P.