Riding a motorcycle to my favorite music is like therapy, but even better.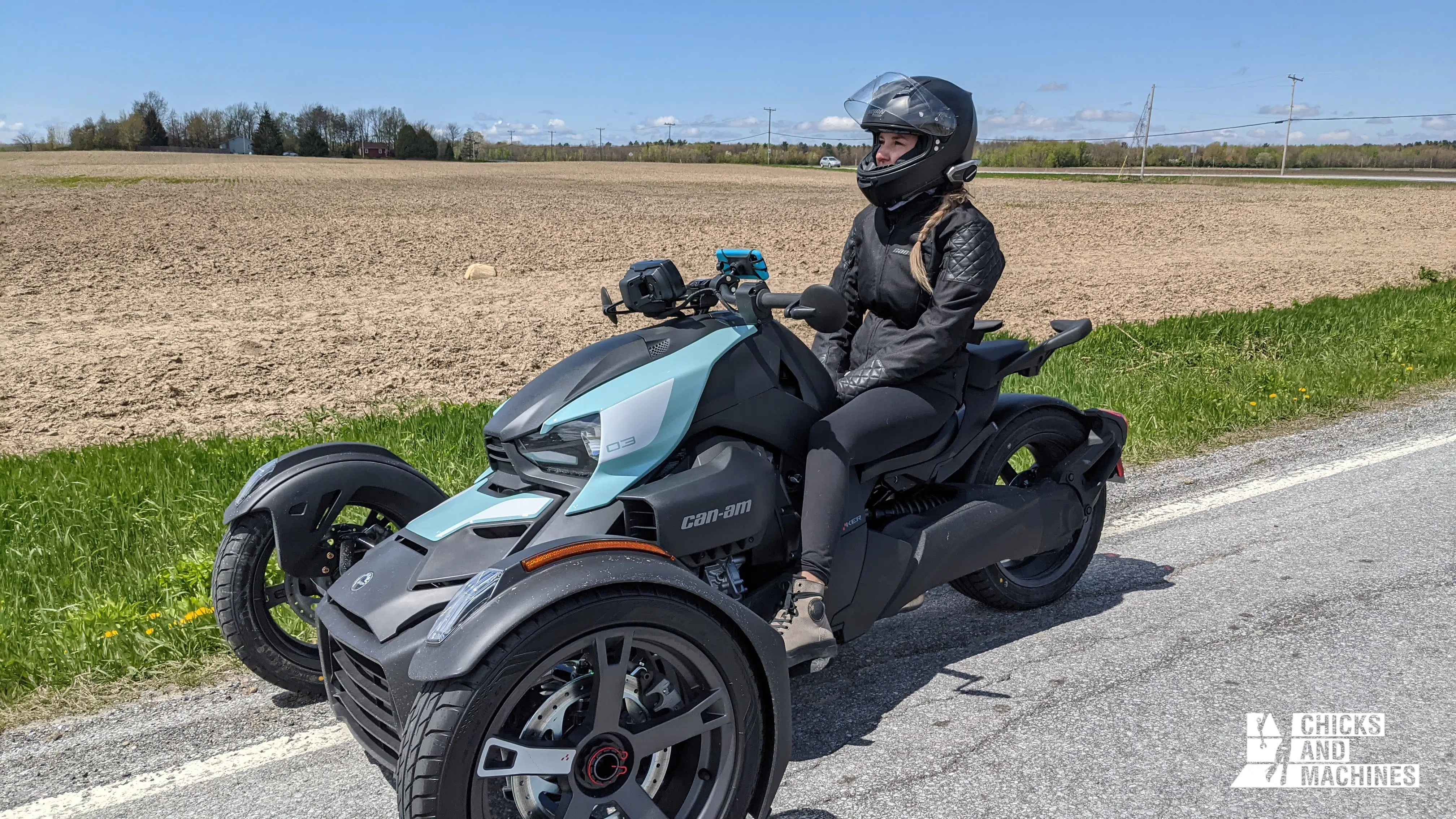 When the Rolling Stones " Paint it Black " starts playing in my Sena 50S while I'm riding my iron steed… Words aren't strong enough to describe how I feel, but imagine a signet ring getting ready to duel, and that's what it must sound like. Nothing less…
My excitement was at its peak when I got my Sena. By the way, a big thank you to Mathias Sports for this test! Thanks to you, I am experiencing strong emotions at every ride, as described in the paragraph above.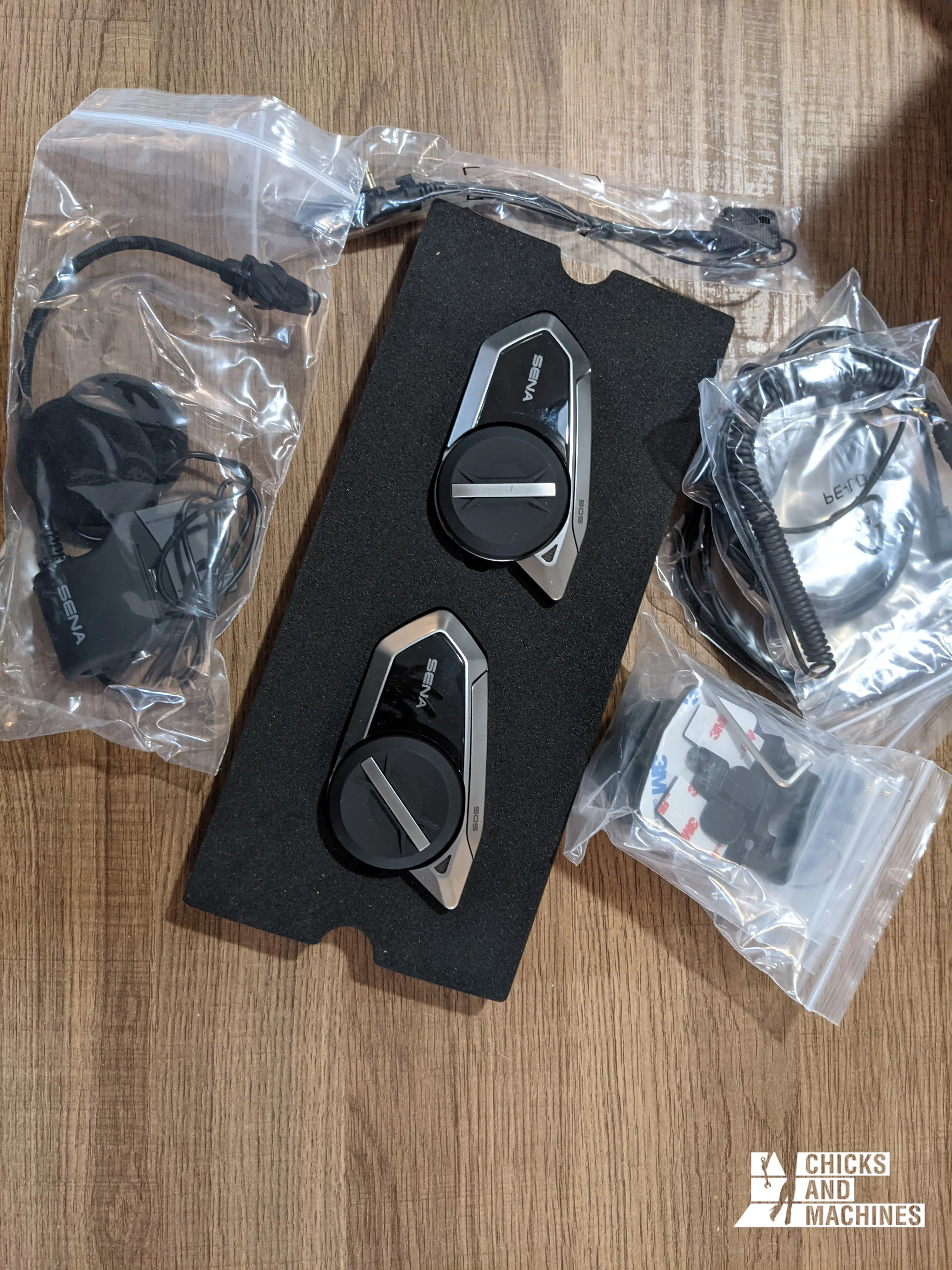 The installation
I can't get over my excitement, not to mention my impatience, which was pretty much equal when I started to install my Sena 50S communication system.
Let me explain: I have zero patience when it's time to mess around. So, I could see myself having a hard time installing my Sena.
Sometimes, we're happy to be wrong in life. And this was one of those times.
The installation was a real charm. All the parts I needed for the installation were included. There are also several mic options depending on your helmet type.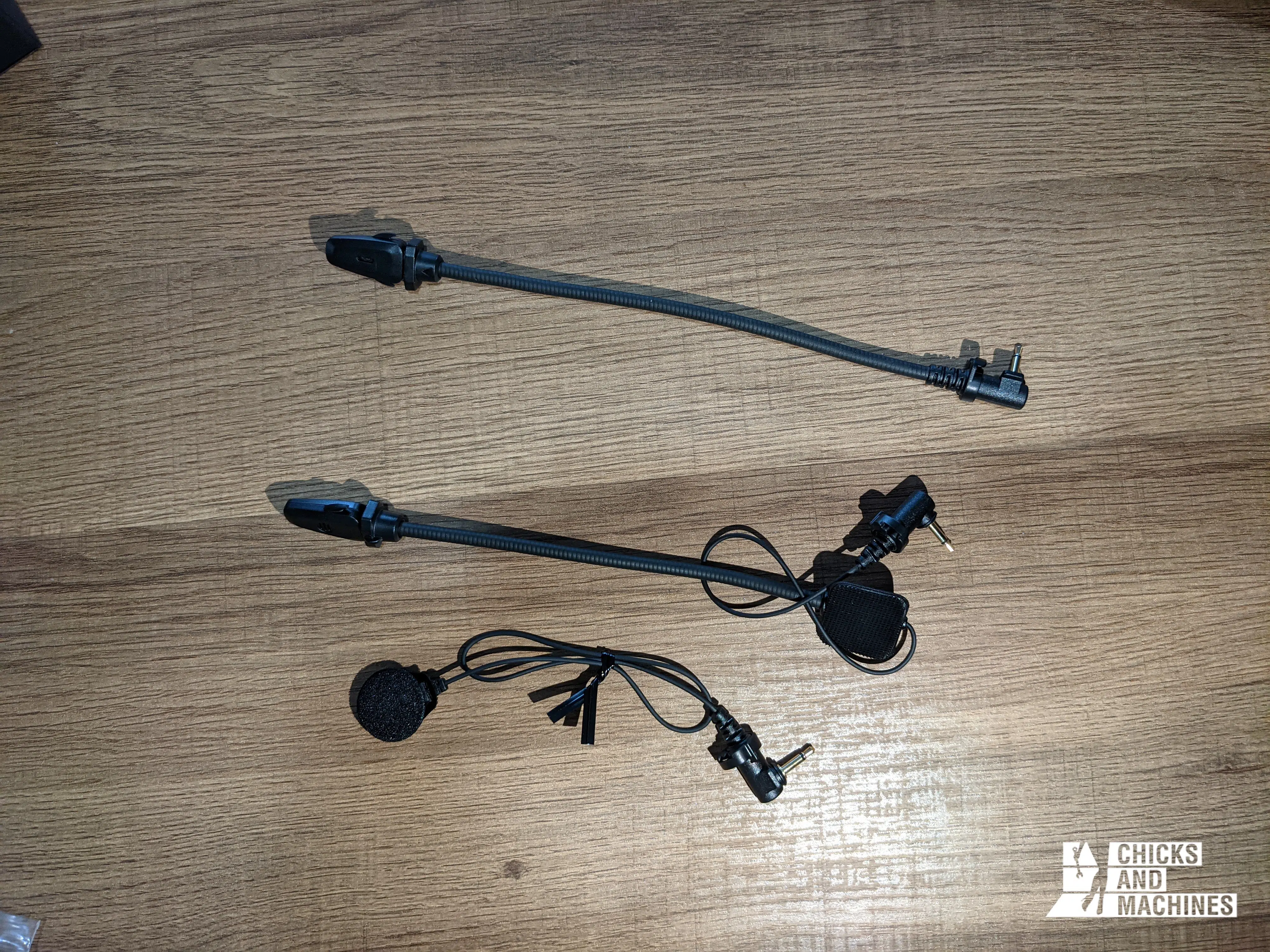 The configuration
Fear number 1 settled… that's where fear number 2 sets in…Messing around with technology. In my head, this was going to be as complicated as taking apart a computer and then putting it back together.
I'll say it again: sometimes we're happy to be wrong in life. And this was one of those times.
I first connected my Sena 50S to my computer. I configured it according to my preferences. A very simple and easy step.
The best part, I discovered it afterwards. It's the Sena application. You can change all your options directly on your cell phone. So you can switch your settings as you like, even when you are not at home.
While I'm in the configuration, there is a Wifi adapter in the kit. As soon as you connect your 50S to the adapter, it will automatically install updates on your device.
For a girl who doesn't like complicated things in her life, this is great!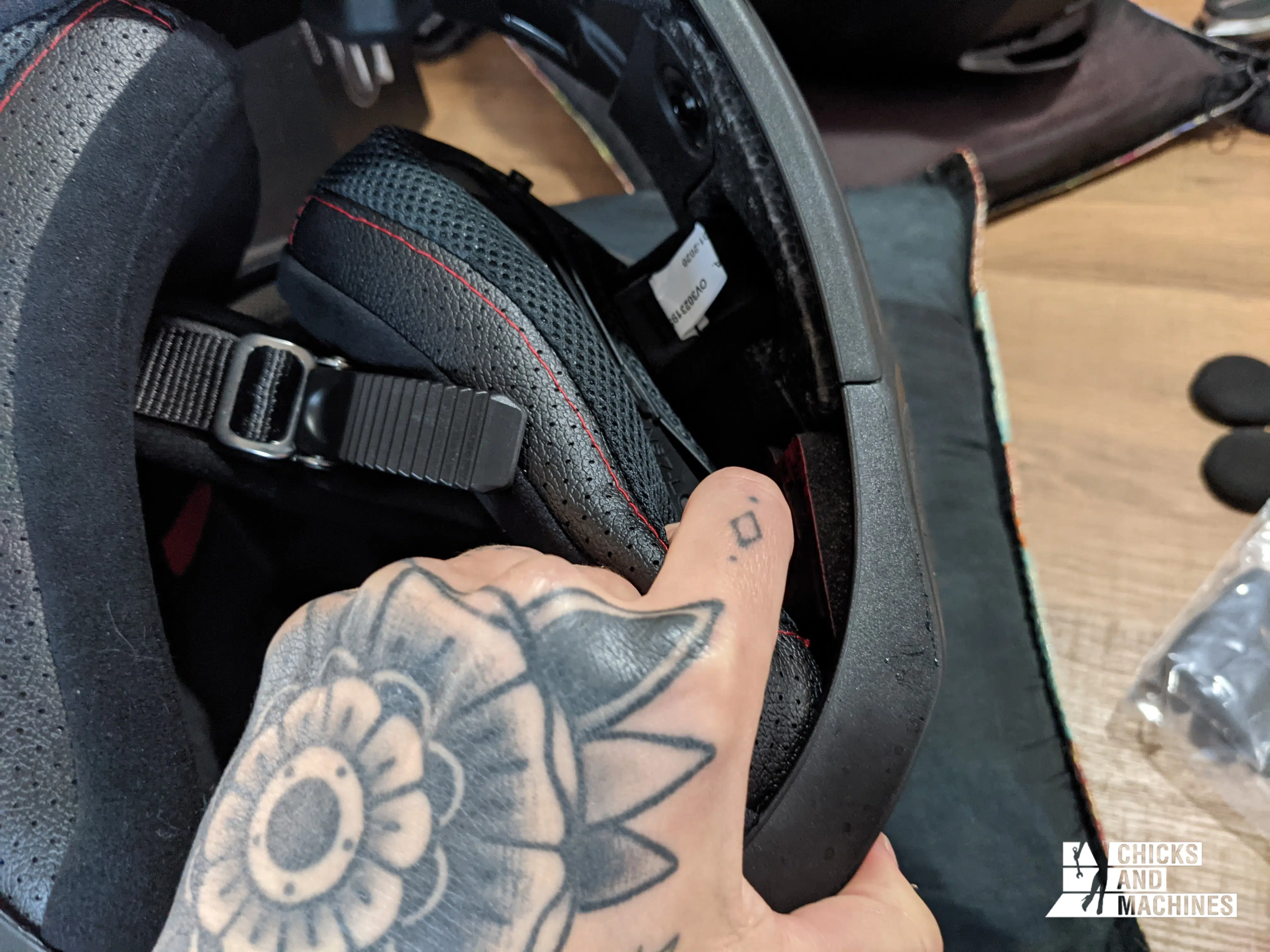 The charge
As far as charging is concerned, it is fast: your Sena is fully charged in one hour! Again, no need to worry about running out of battery in the middle of your day on the bike. The Sena lasts for 9 hours if you use the Mesh intercom, or 14 hours of conversation with the Bluetooth intercom.
There's even a quick charge feature (20 minutes). Forgot to charge your Sena before you leave? Stop for dinner and in 20 minutes it's charged for 3.5 hours of Mesh communication or 6 hours of Bluetooth intercom! Isn't that nice?
What is a mesh network?
I've used the word Mesh a few times now and I want to define it for you, because it wasn't clear to me at first either.
A mesh network is a local network topology in which the infrastructure nodes connect directly, dynamically and non-hierarchically to as many other nodes as possible and cooperate with one another to efficiently route data from/to clients. This lack of dependency on one node allows for every node to participate in the relay of information. – Wikipedia
In the end, it's a bit like a spider's web, if you will.
So, with the Mesh intercom, you can integrate up to 24 people in a group. It's a private group, so no one can get in, only invited people. If you want privacy and there are more than 4 of you, this is the perfect network.
There's also the Open Mesh: it allows you and all the other people (unlimited number) to switch between 9 communication channels with a range of 9 km. So if you're riding in a big group, it's the ideal tool. On the other hand, everyone can join your channel, so it is not private like the Mesh intercom.
Otherwise, there's Bluetooth for up to 4 people. It's super simple, just one click to switch from your music to the phone and back to Bluetooth. You can even share your playlist with others. It's super easy to use and has a range of 2 km.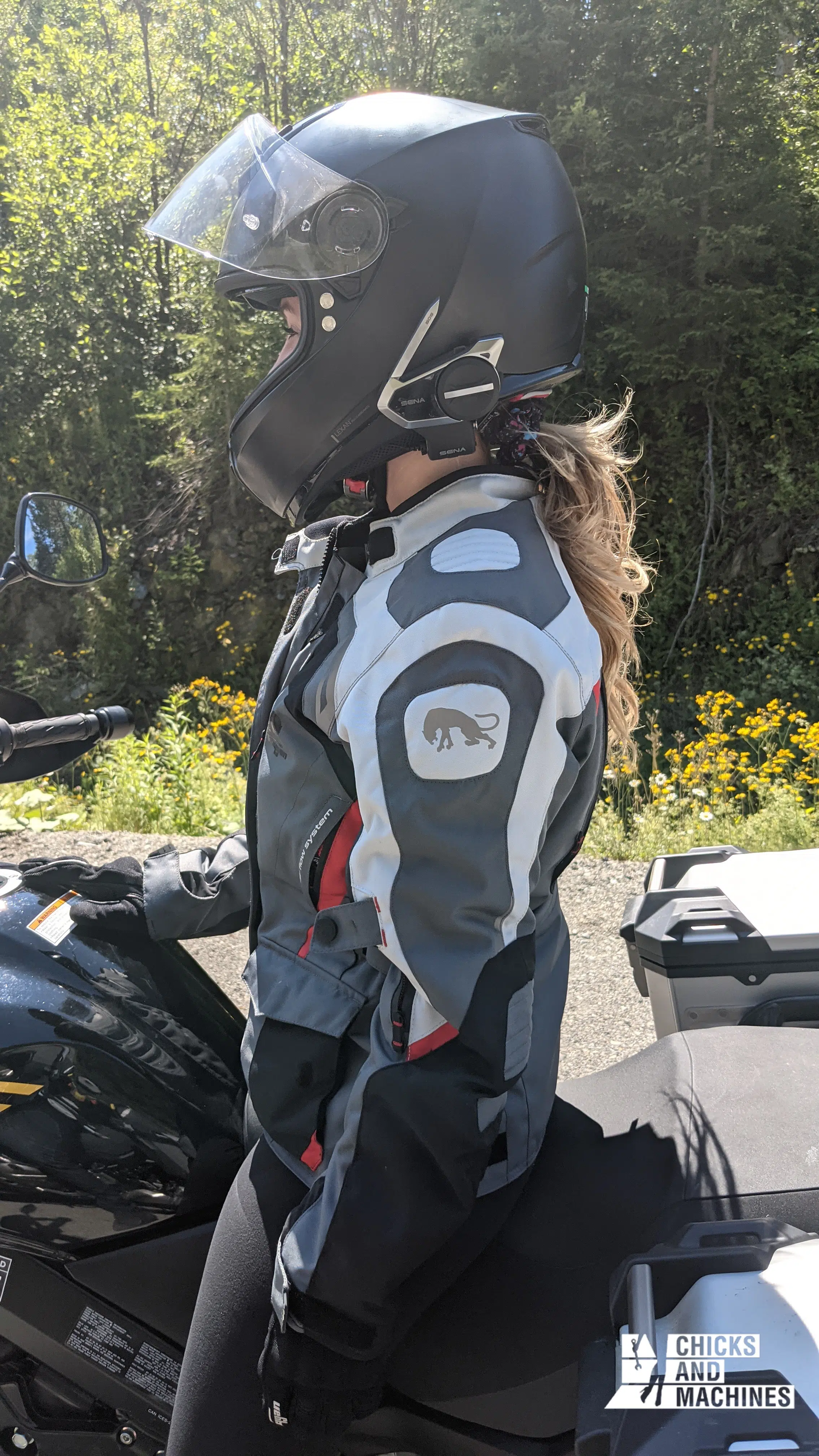 The other cool stuff
HD speakers give you the best audio quality. The sound is as clear as the best sound systems. Your music will sound even better, and you'll be able to talk to your phone or motorcycle partners almost as clearly as if you were standing next to them.
You can also integrate voice commands with " Hey Google / Hey Siri ". The Sena even has its own voice commands. It's very safe, since you don't even have to take your hands off the handlebars!
If you have to take your hands off the handlebars to touch your Sena, it's a thumbwheel design that's made to be used with gloves. It takes some adjustment, but once you get used to it, it's great!
The Sena 50S can also be used on a quad or snowmobile! So if you do more than one motor sport, you can use it no matter what season it is.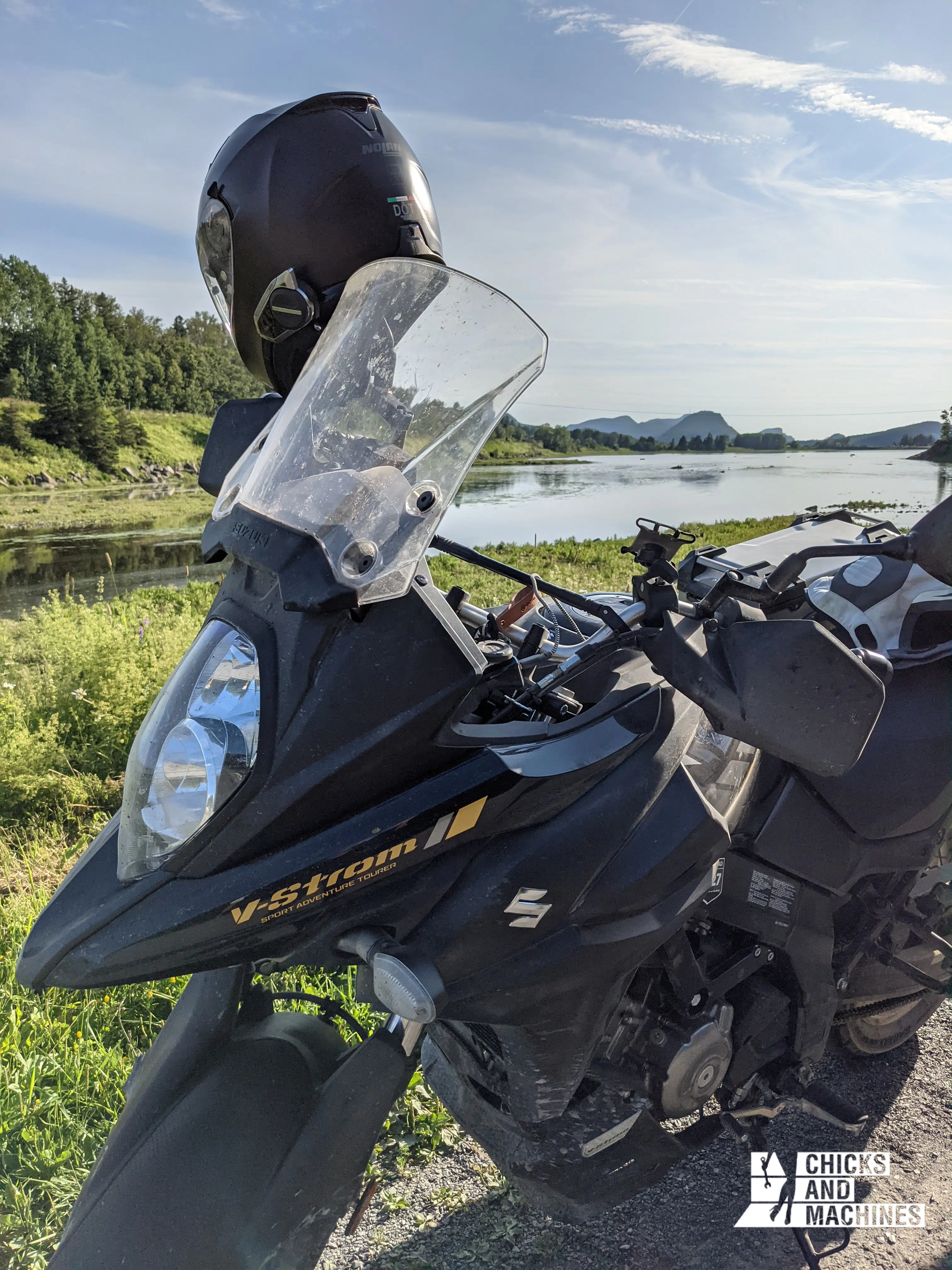 Once again, thank you Mathias Sports! If you want to store for a Sena or any other equipment for your favorite motorsport, this is THE place!
By the way, you can listen to episode 2 of our podcast, I talk about my test ride in this episode!
If you love music as much as I do, the girls from Chicks And Machines have put together a perfect road trip playlist to listen to in your Sena! Check out my picks if you like old rock!
Finally, for road trip ideas that allow you to use your Sena :
- Cyndi ✌️