Master the motorcycle track like a pro with a training day dedicated to women
Autodrome de Montmagny
On July 14th 2023, the 4th edition of the Women's Moto Sport Course event will take place. It is organized by MBRacing in collaboration with Pete Moto.
After a strong request from the women riders around me, I put forward this event to help and inspire them. Several women have told me that they would like to try the close circuit, but that they feel intimidated by the presence of men.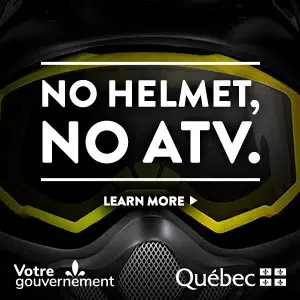 It is therefore with great pleasure that I am partnering with Autodrome Montmagny motorcycle director Pierre Bolduc, know as Pete Moto, to create a special day for women.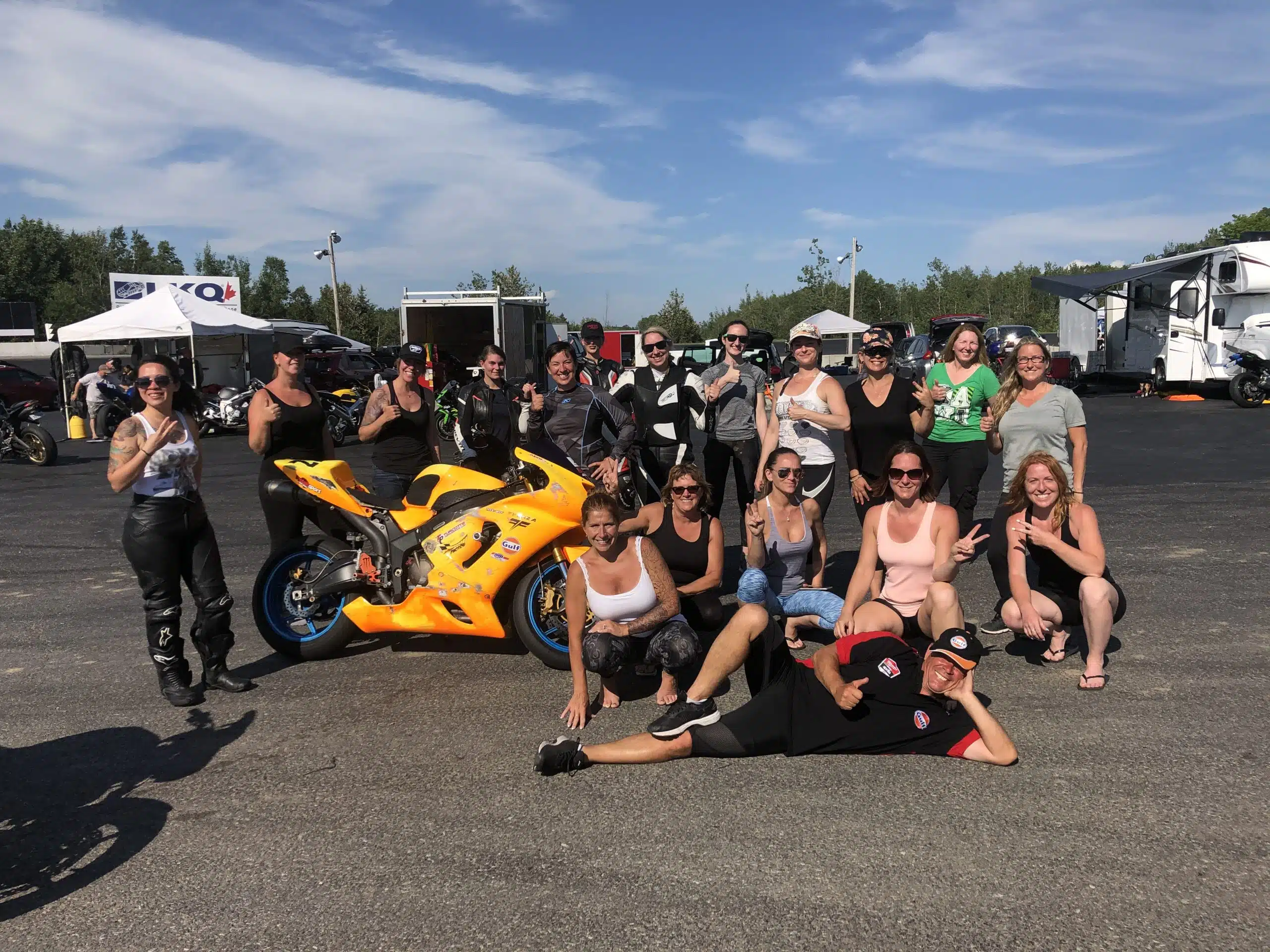 The track is magic
The track is magical because it gives a great boost of confidence
in yourself,
in your abilities,
in our bike and
in our tires.
Indeed, the tools that we acquire on the track help us enormously to increase our skills to maneuver our motorbike and therefore our self-confidence. The more we push our machine, our limits, the more we realize that our tires still hold on the pavement and that
our only limit is ourselves.
This is what I wanted to show women by creating this day design especially for them.
In the previous years, the event was sold out and a waiting list had to be created as the enthousiast was strong. I am proud of the success of this day, but particularly proud of all the students. Each year, they outdo themselves, they overcome their fear, walked away with a smile on their face, and that is priceless. This is what drives us to continue year after year.
Many come back every year. This is also the case of Kate Apanovich, with whom I had the chance to talk.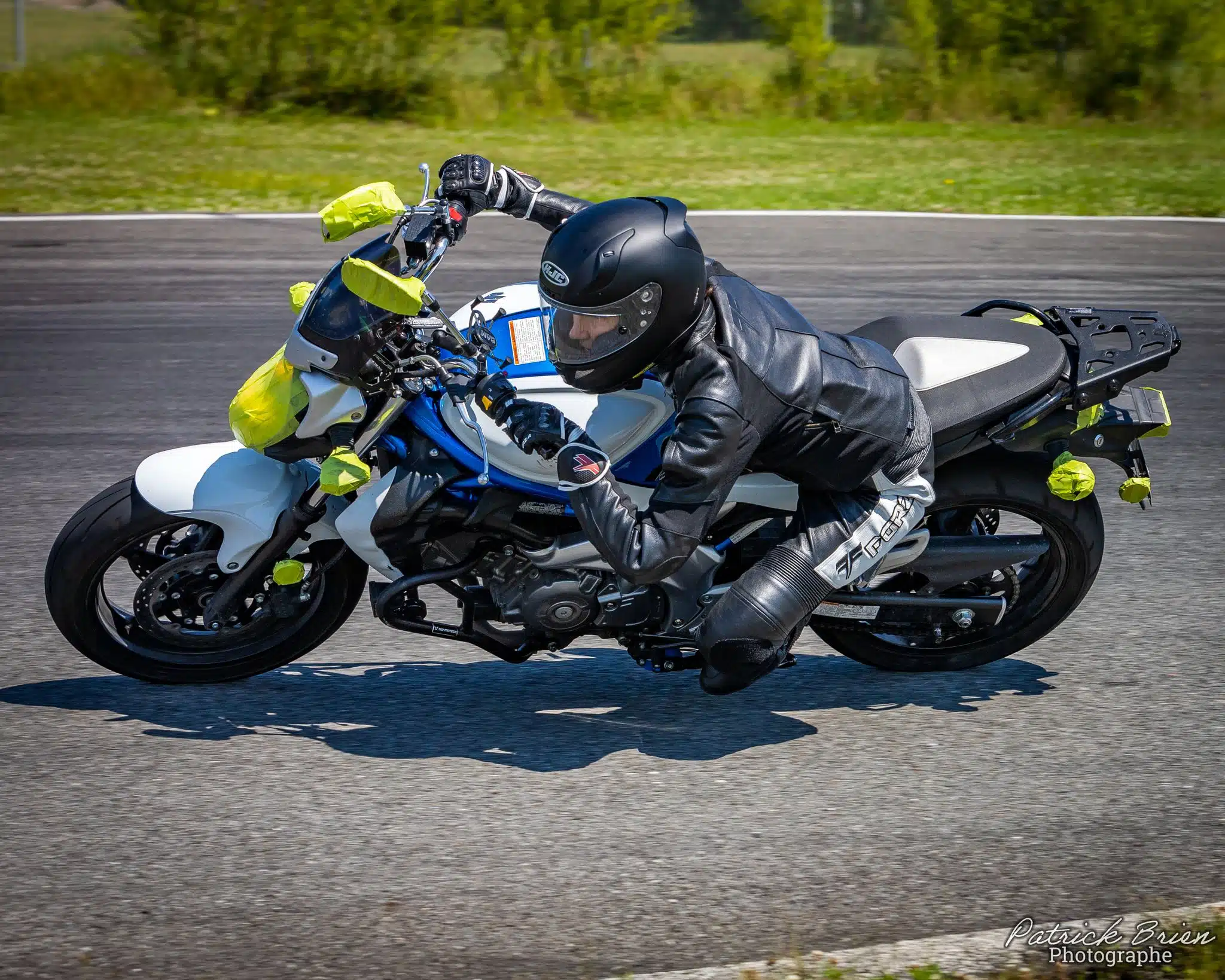 Kate Apanovich
Interview after her first time on track
-What was your expectations before taking the course ?
I didn't know what to expect as I'm new to motorcycles and track. But I definitely wanted to practice my turns.
-What did you learn ?
I learned that track racing is definitely a sport. I learned that it's sooooo technical and requires you to be on good shape! I learned the proper body position, how to keep a proper line, when to start leaning and where to look, as well as different tires and their importance.
-What did you gain by doing the training ?
I gained an unexpected but tremendous confidence boost! I feel a lot more comfortable on the road. Now that I feel more in control of the beast, I can focus on analyzing the road and drivers to stay safer.
-What were you biggest difficulties ?
Before: overall bike control and turns.

During: throttle control. I either go too slow or too fast, and it was jerky here and there which stopped me from leaning more, following the proper line, and just be smooth.
-What has been your biggest accomplishment ?
Improving turns. I was impressed with myself that I can lean so much and not low side.
-Did it improve your riding on the road ?
Very. I keep a faster and constant speed on exits/turns, I feel more stable on bumps and avoid random obstacles on the road a lot more.
-Did you increase your confidence in general ?
Very
-Did you enjoy your day ?
It was epic! I'm still overwhelmed with emotions. It was a memorable day. I highly recommend this training for women.
-Other comment ?
I want more !!!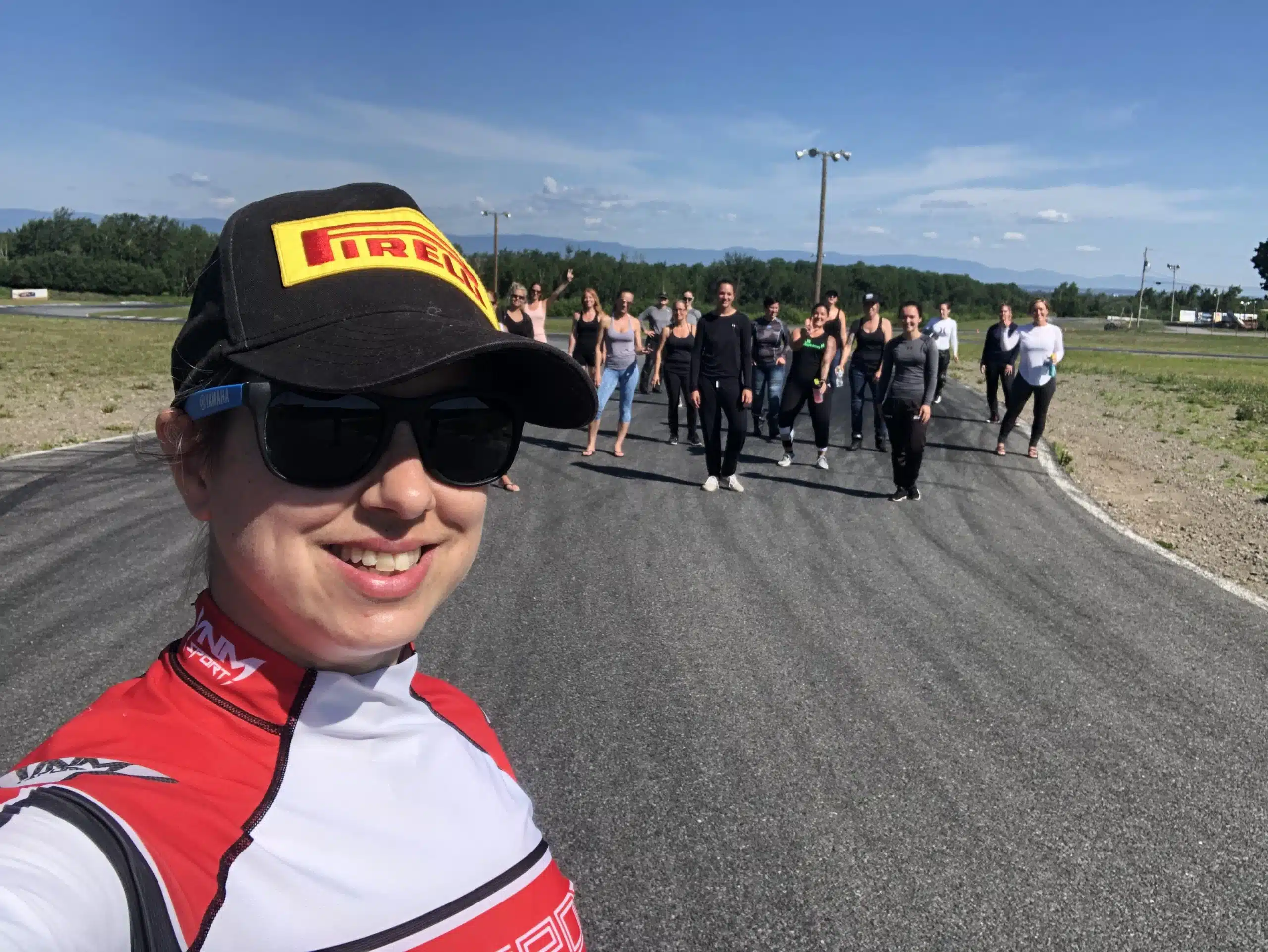 Agenda for the day :
Registration (take attendances).
Theoretical instructions and walk the circuit on foot to see the intricacies of the track.
Division of the group by level of experience.
Practical instructions on circuit and theory in the pits.
Lunch.
Practical instructions on circuit and theory in the pits.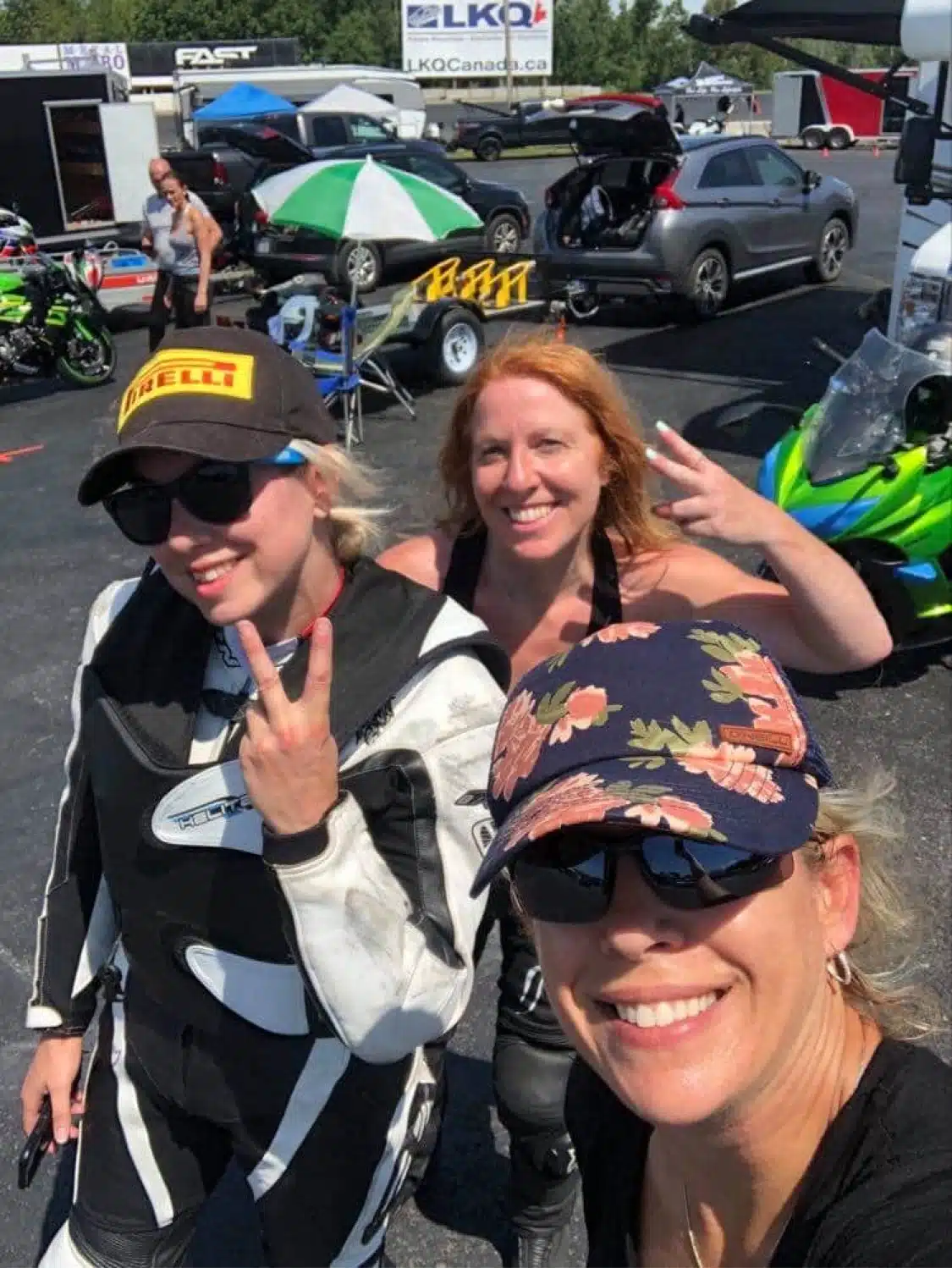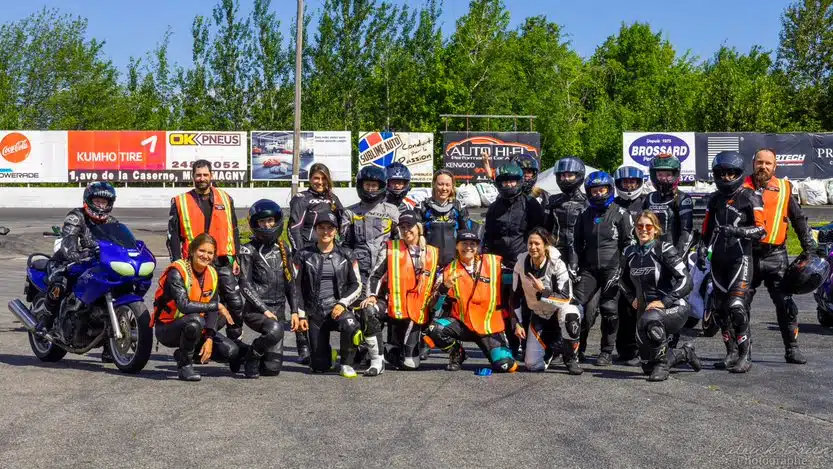 Personalized teaching :
On our women-only day, we have more instructors available to students. This event is open to all levels. Whether it's your first season on a motorcycle or you have several years of experience on the track ; we will assess your level in order to properly divide the groups.
Depending on what each student will have to work on, we will also see, without being limited to:
the lines to take on the track,
the position to adopt on your motorcycle in turns,
the breaking and acceleration zones and techniques,
as well as the throttle control.
Each instructor will asses the major points to work on for each student in order to help them progress on their biggest difficulties. It is important to target only few points to work on in order to progress faster and not overwhelm students with several points to revise at the same time.
We want to ensure that each pilot is well supervised in order to obtain the best experience and thus progress further.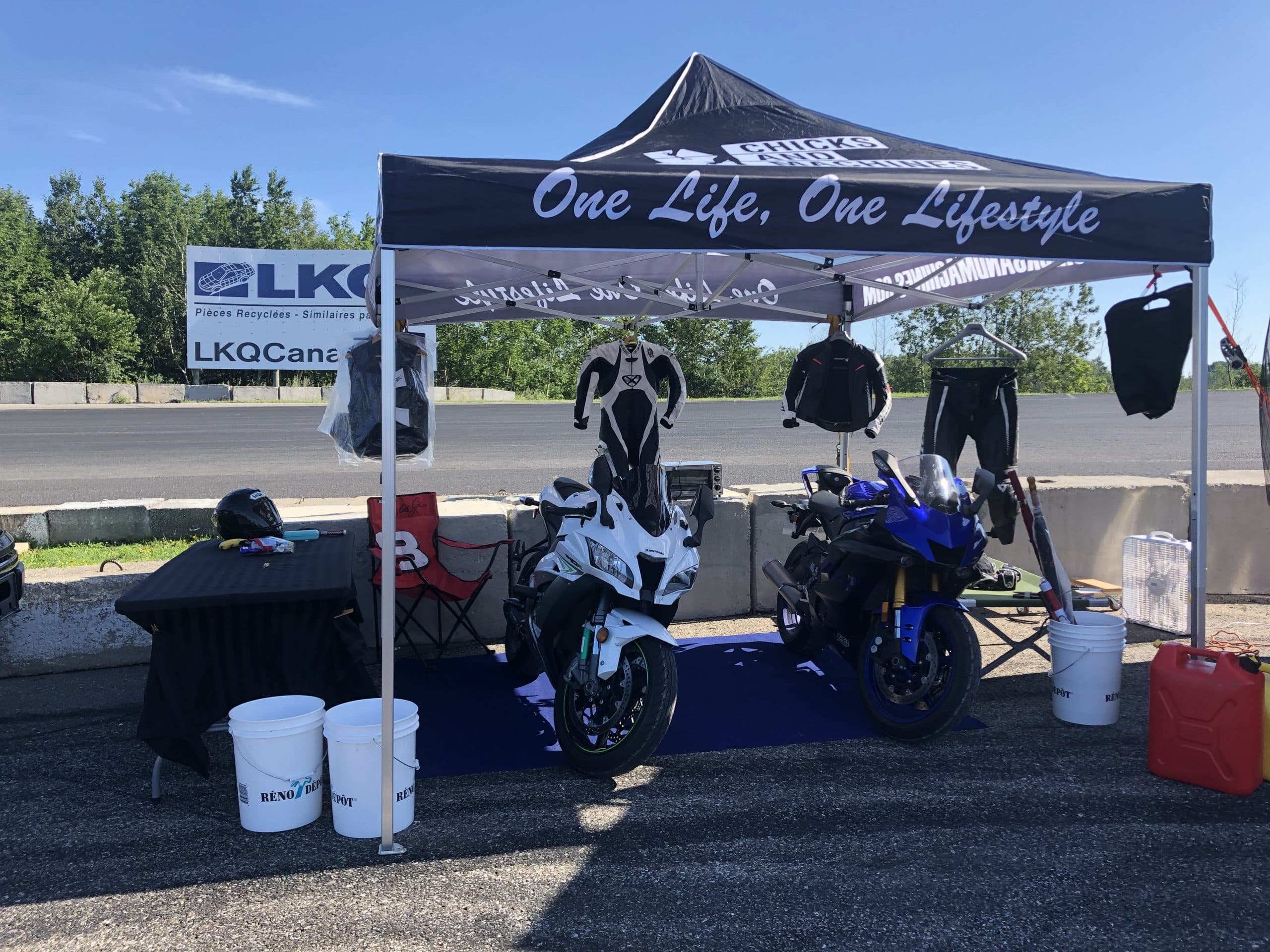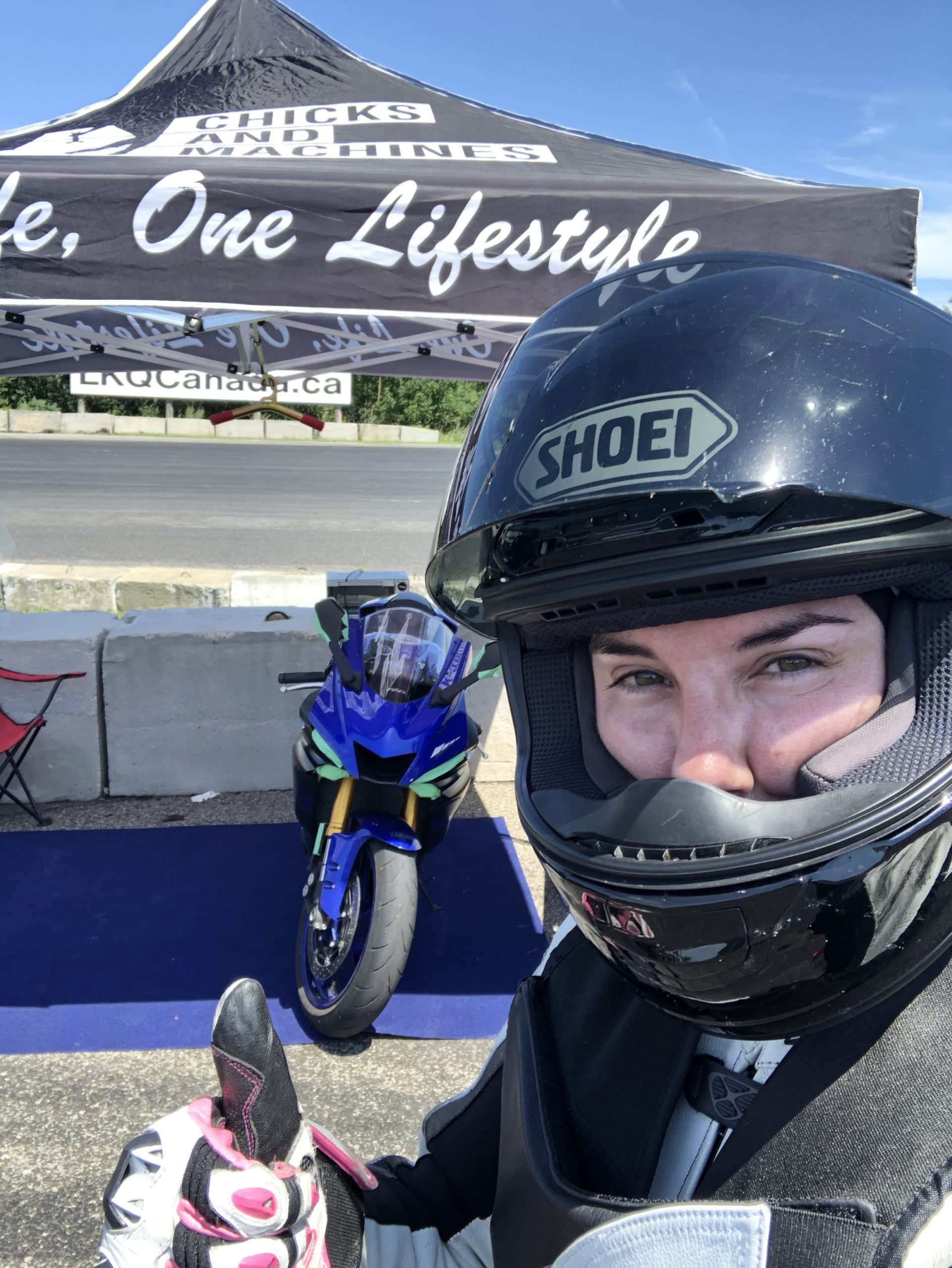 Conclusion
The women's track course is a great success with more events to come. It's important to bring more women on the tracks, because they as well have their place in this beautiful sport. Although the road and the track are two very different things, riding on the track greatly improves your skills on the road.
So whether it is to improve your skills for the streets or to start a new passion for the track, these courses are for you! We hope to see you among us this summer and at our next upcoming events.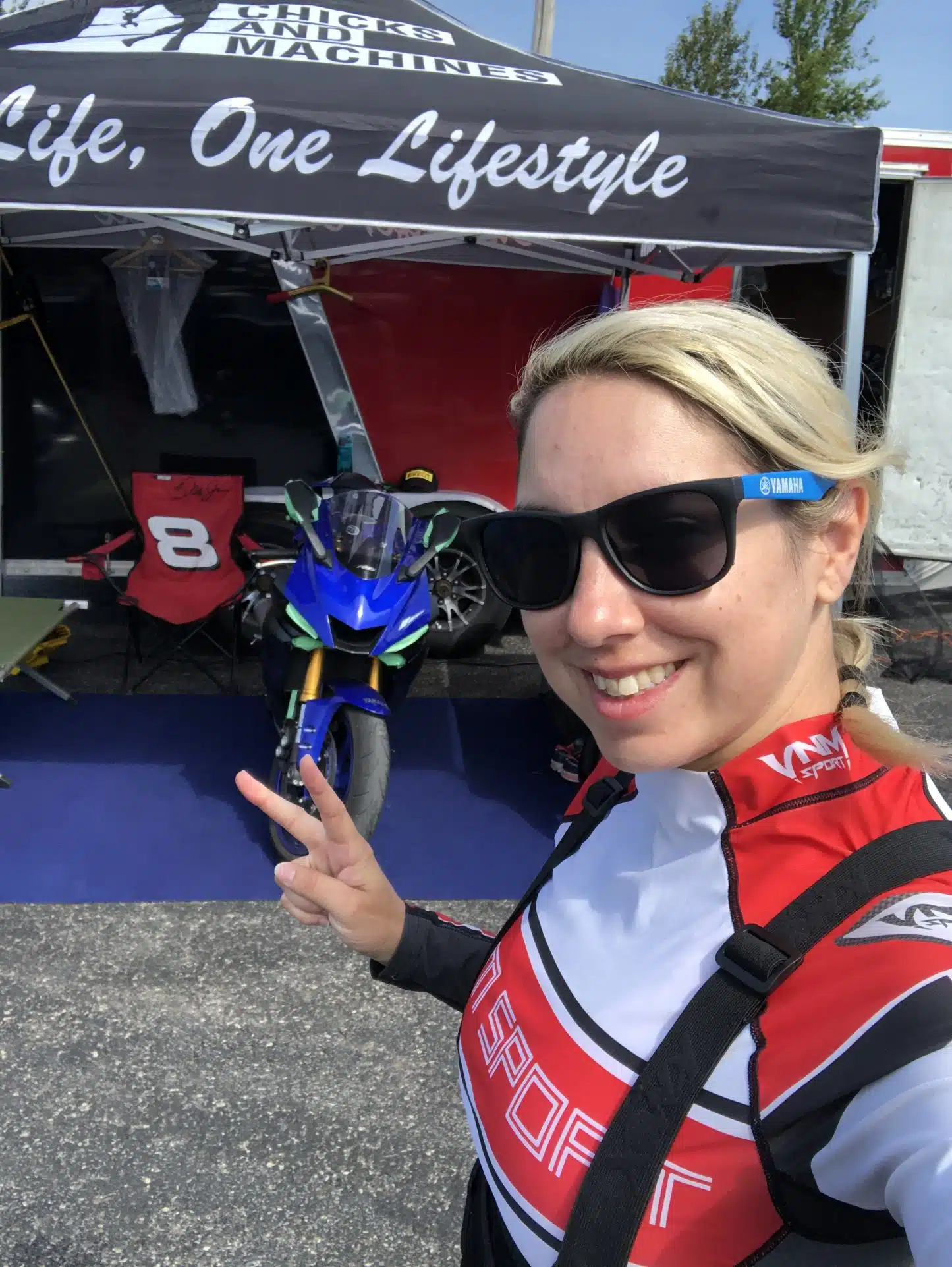 Contact Marianne Beaulieu directly to register.
http://www.facebook.com/mbracing
You can also read this article for more information about getting ready for the track!
You'd like to know more about this exciting sport?
AlpineStar offers very complete motorcycle suits with tons of protection
Find the best track to practice your sport
Get inspired by other women who also like to ride on racetracks:
I'll see you on the track!
Marianne