I tested the Zox Condor SVS Majestic snowmobile helmet
The helmet test
It was in Saguenay-Lac-St-Jean that I tested the Zox Condor SVS Majestic snowmobile helmet. No need to tell you that there was tons of snow and that the cold was intense.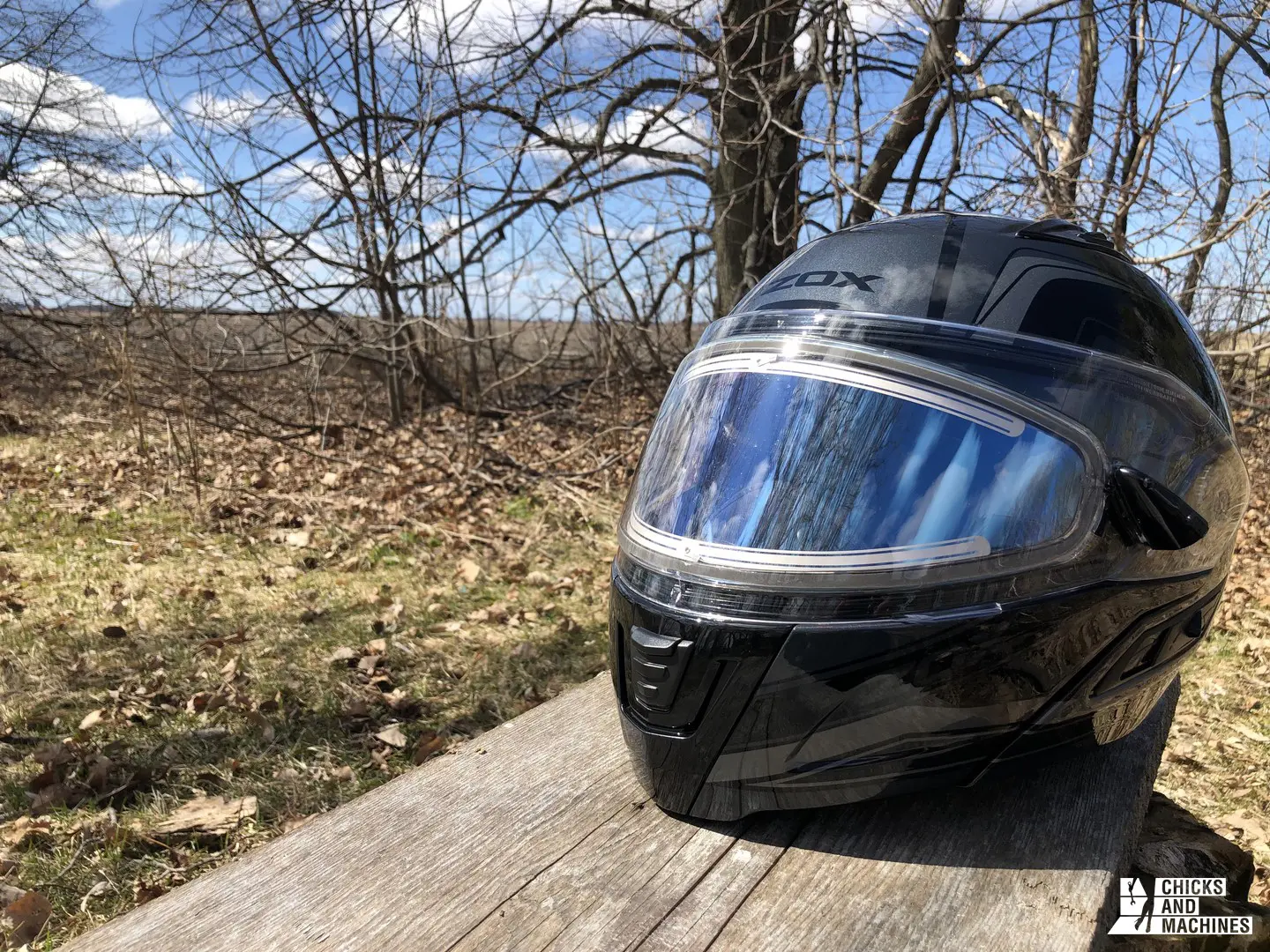 So on a cold and cloudy day, I stormed the small off-road trails in order to have a little adventure. It was so much fun that I even flipped my snowmobile, a very common thing when off-road riding!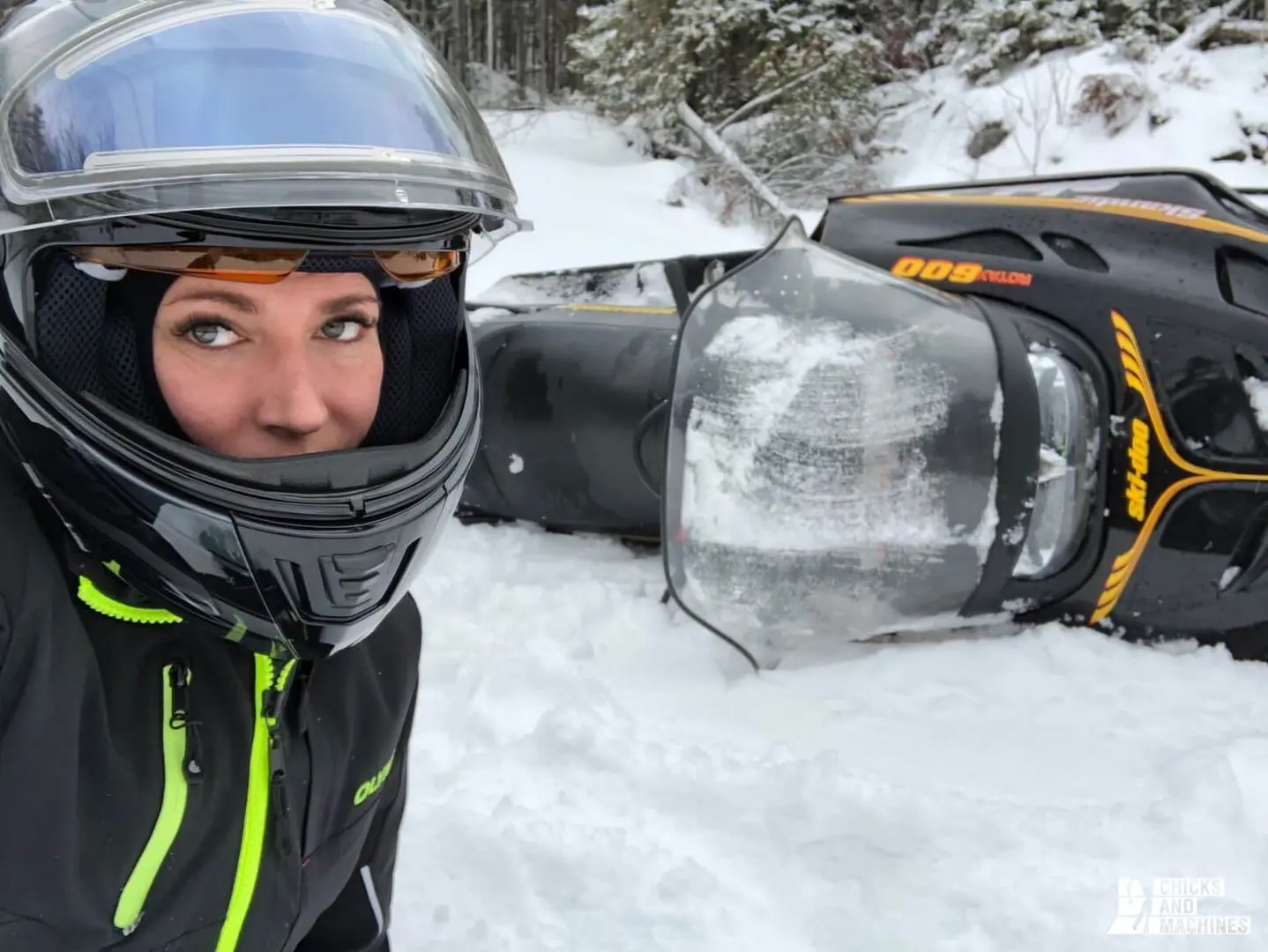 The temperature was below -25 degrees Celsius, which is usual in this part of the country. But when the equipment used is suitable for my needs, cold or not, I am covered!
Why choosing this helmet? Here are my observations.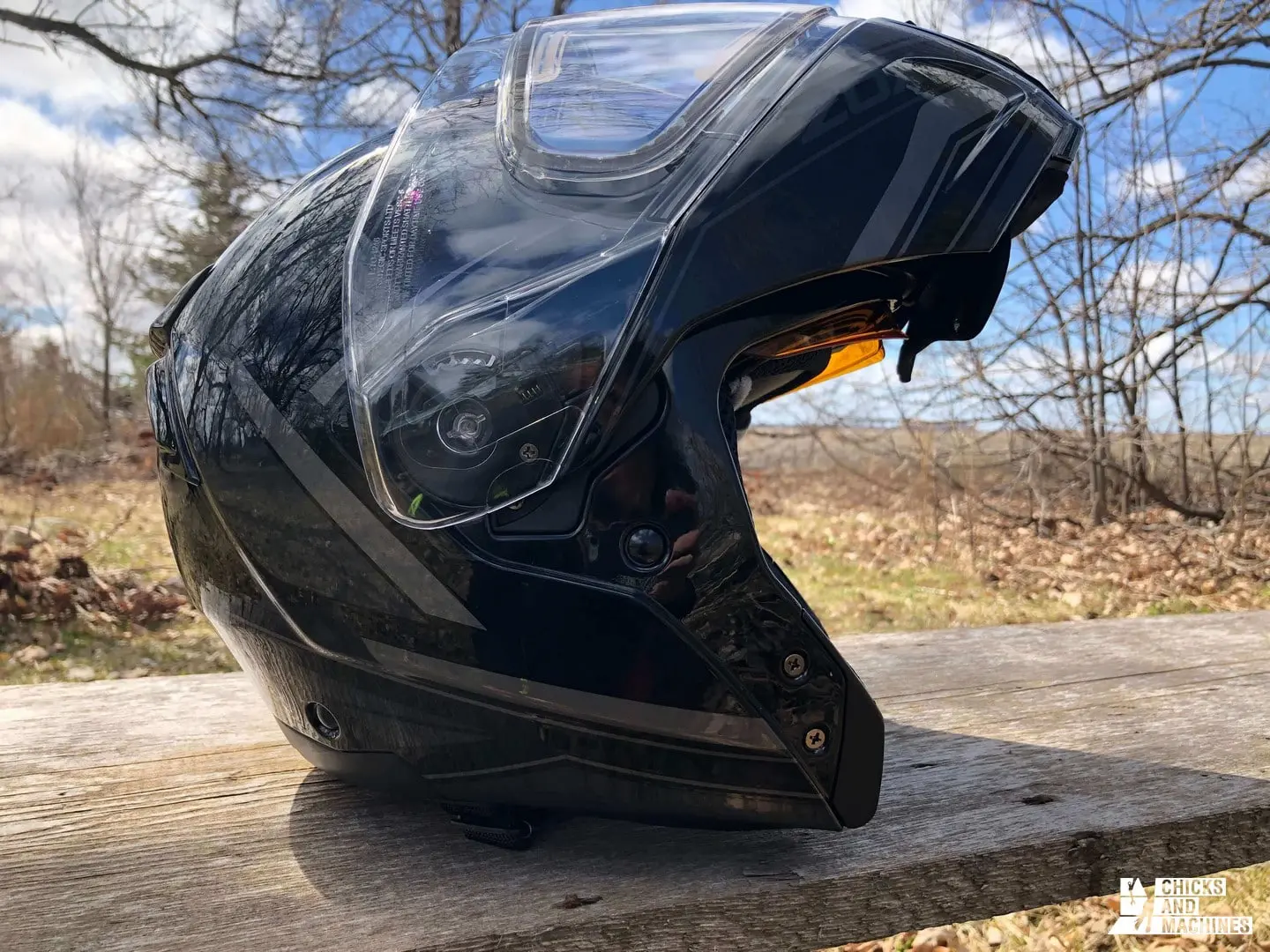 The Zox Condor SVS Majestic helmet is the ideal helmet for your needs, no matter if you ride on the trails or for work. The Condor SVS is a modular helmet, quite light approximately 1600 grams and very comfortable. You just have to press the little red button under your chin and the modular opens. Very easy to use!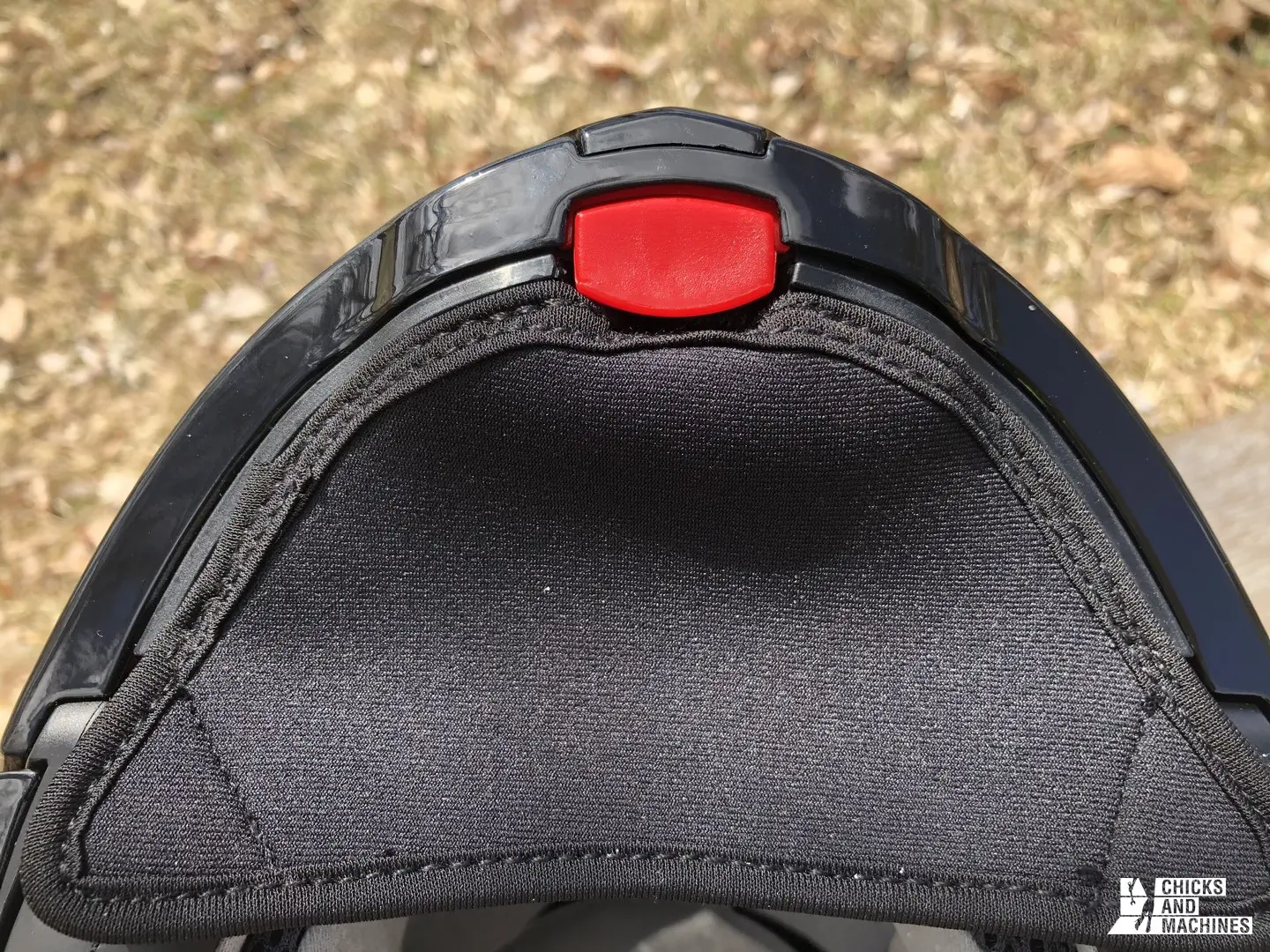 There is also a folding chin strap that closes and opens securely. It also offers a neck protection and a breath gard, two accessories adding great value to the helmet.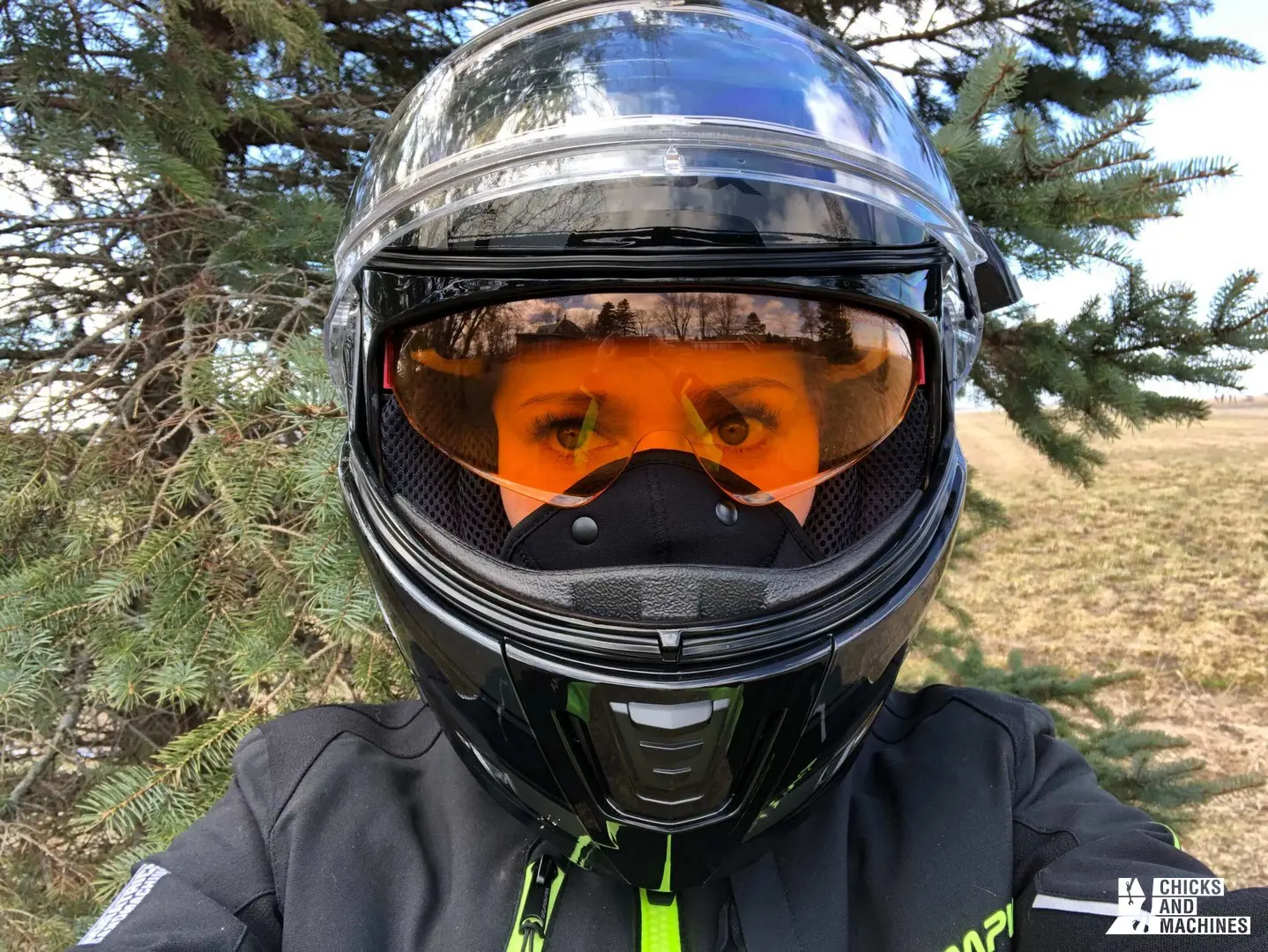 Electric shield
The helmet offers a double heated shield, an option I consider essential, and an internal orange visor integrated system.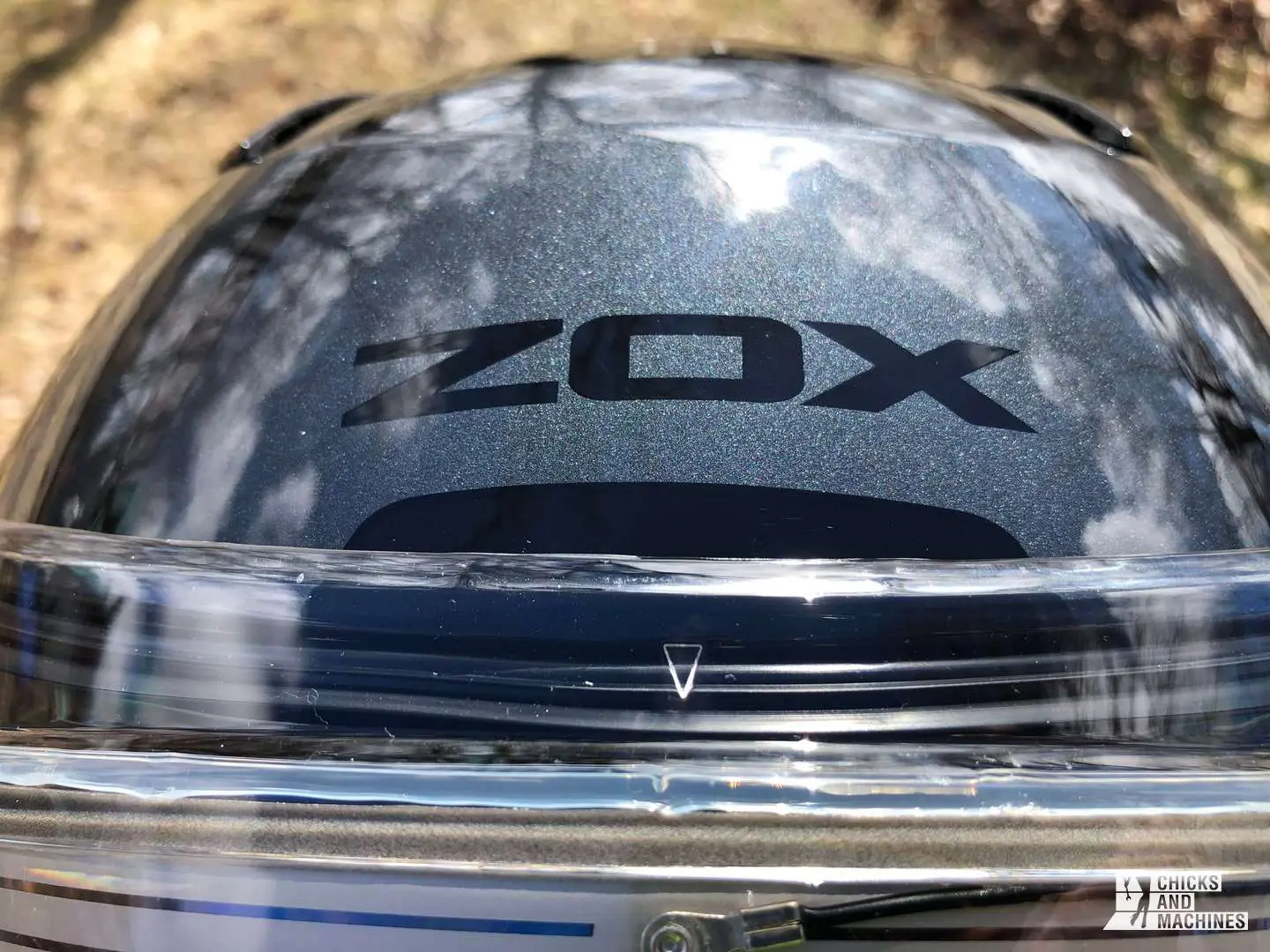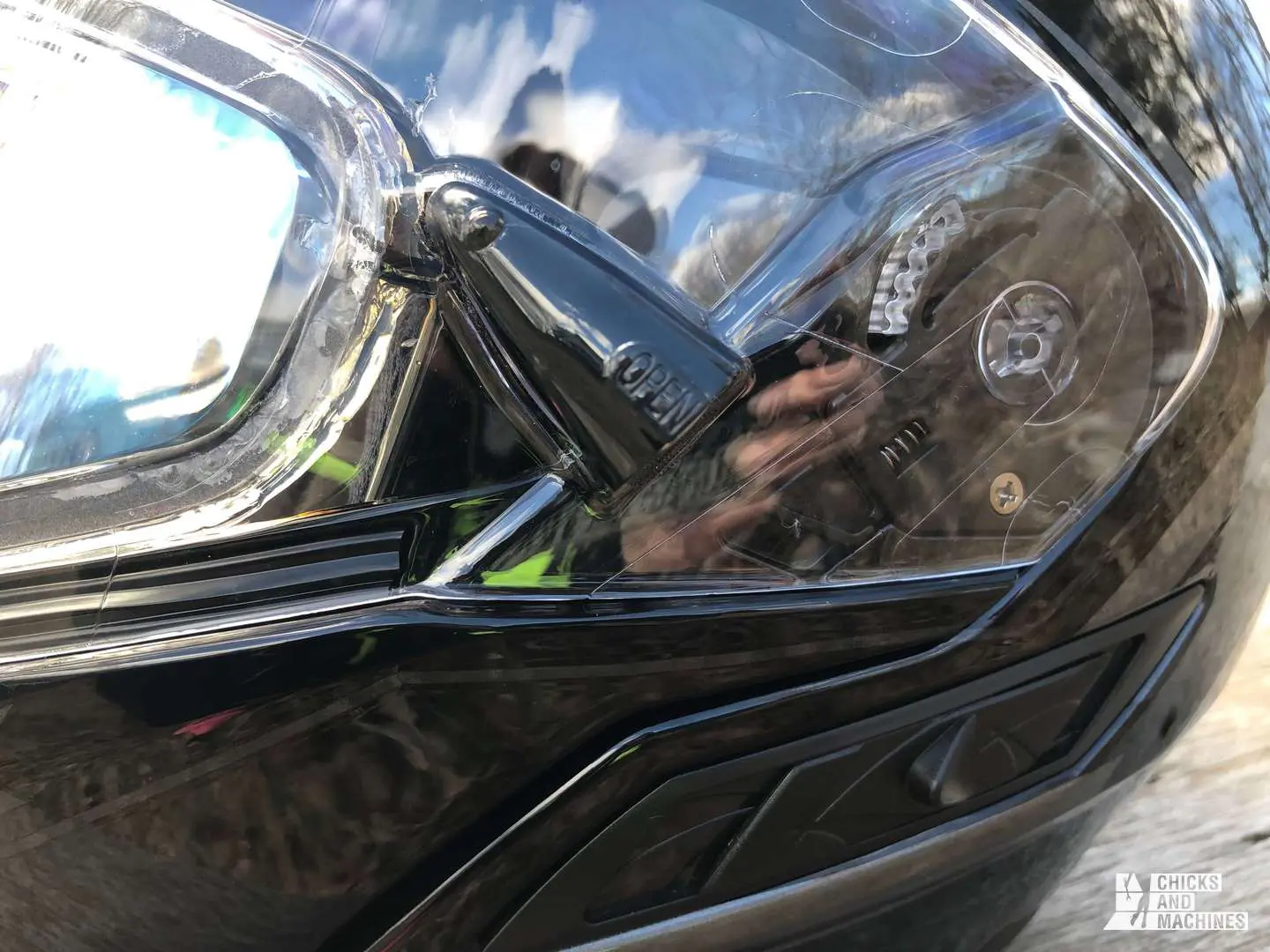 This protection "sunglasses" are very effective, especially on sunny days where the vision becomes optimal with this accessory.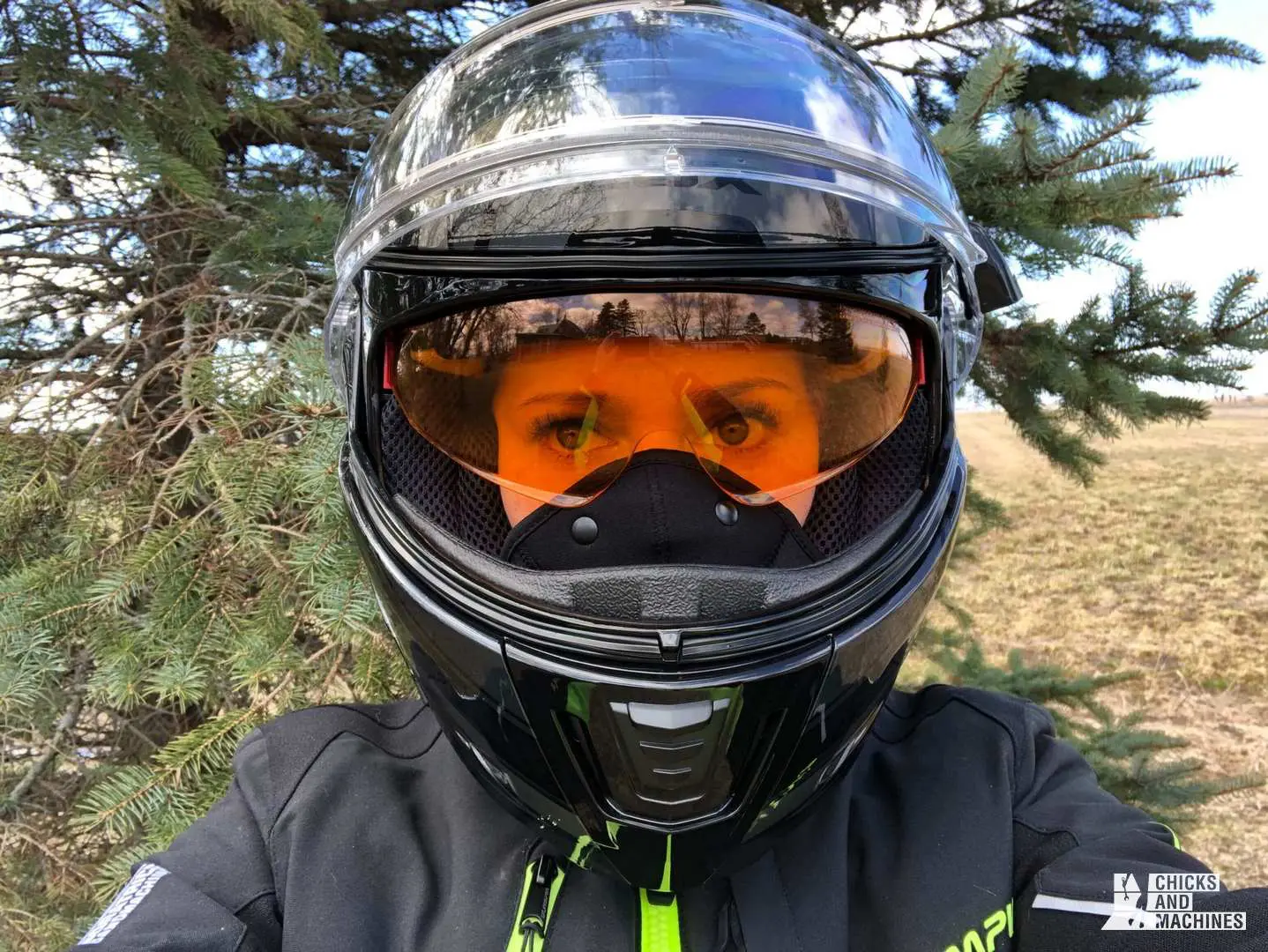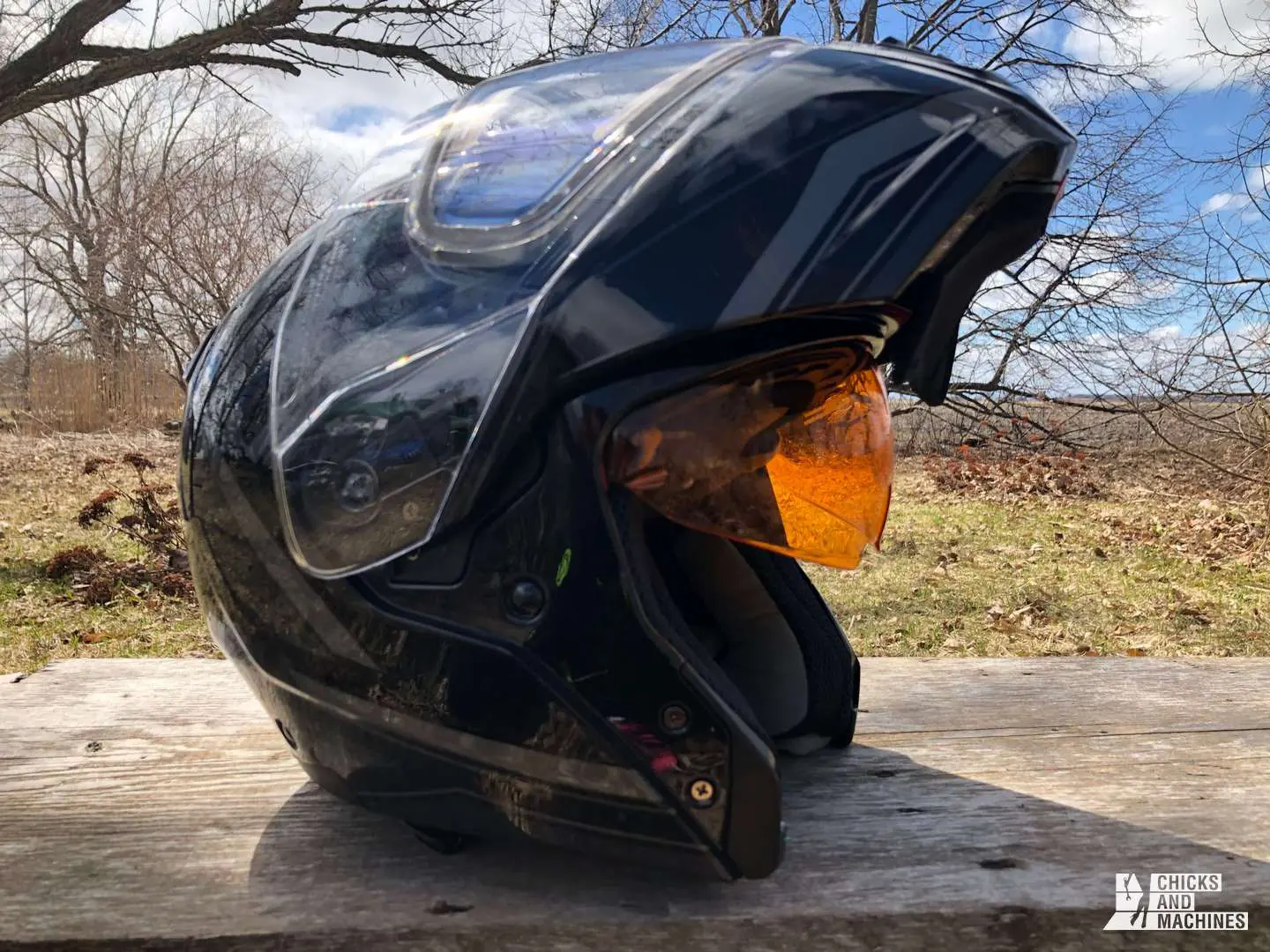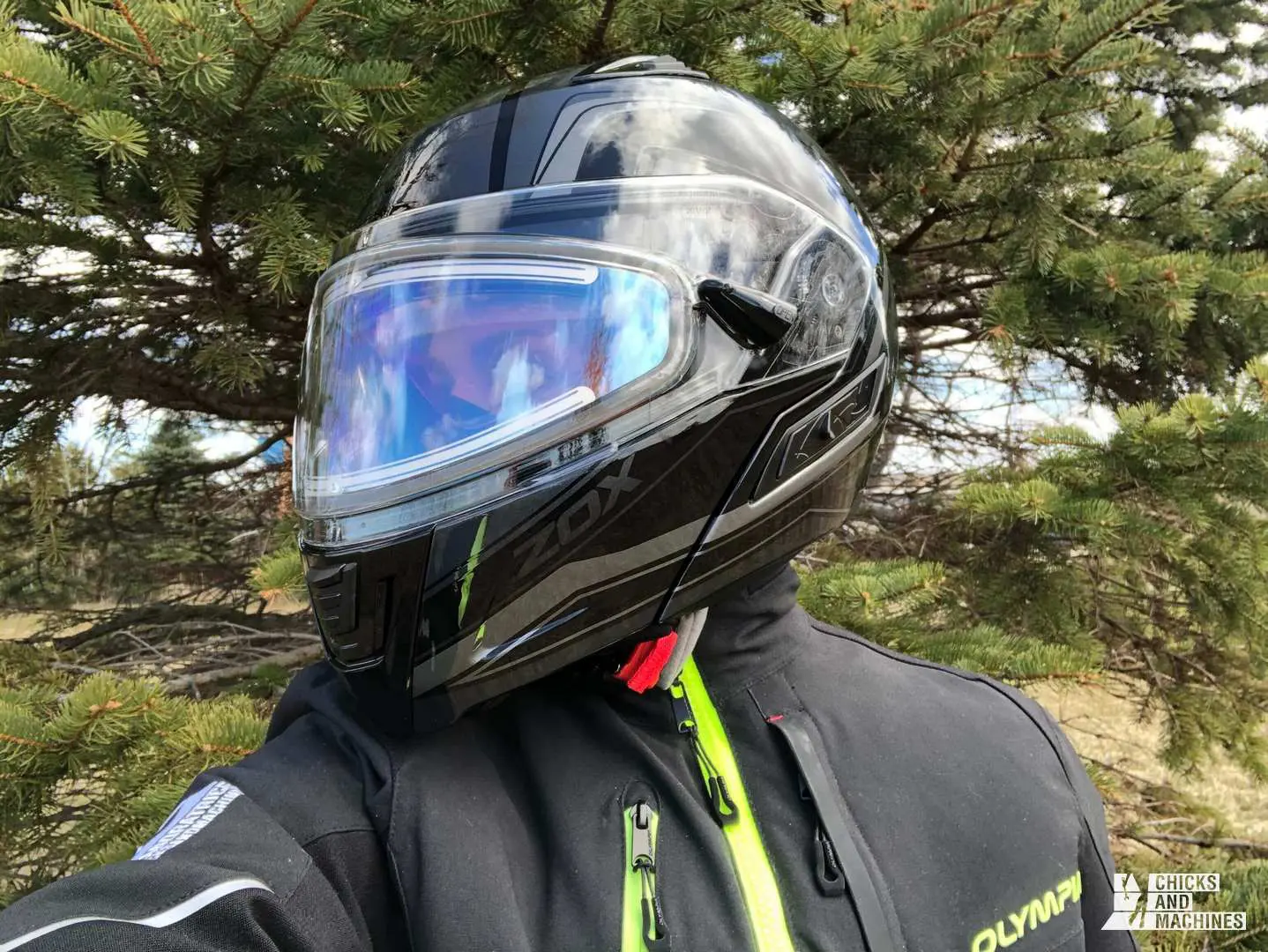 Vent
This helmet has multiple integrated channels in the EPS for the outlet and allows a better air circulation. So, I you stay warm and dry with this excellent adjustable ventilation system.
Interior padding
All the interior paddings are removable which allows you to wash them easily. You will keep your helmet clean and avoid unpleasant perspiration odors. The cushions are thick, soft and offer unequaled comfort. And they will keep you warm!
The adjustments
The Zox helmet offers two shell sizes to provide better comfort and a better fit. You will also find a quick release buckle with easy attachment and detachment. It is therefore very simple to adjust the strap under your chin so you can be comfortable without running out of breath!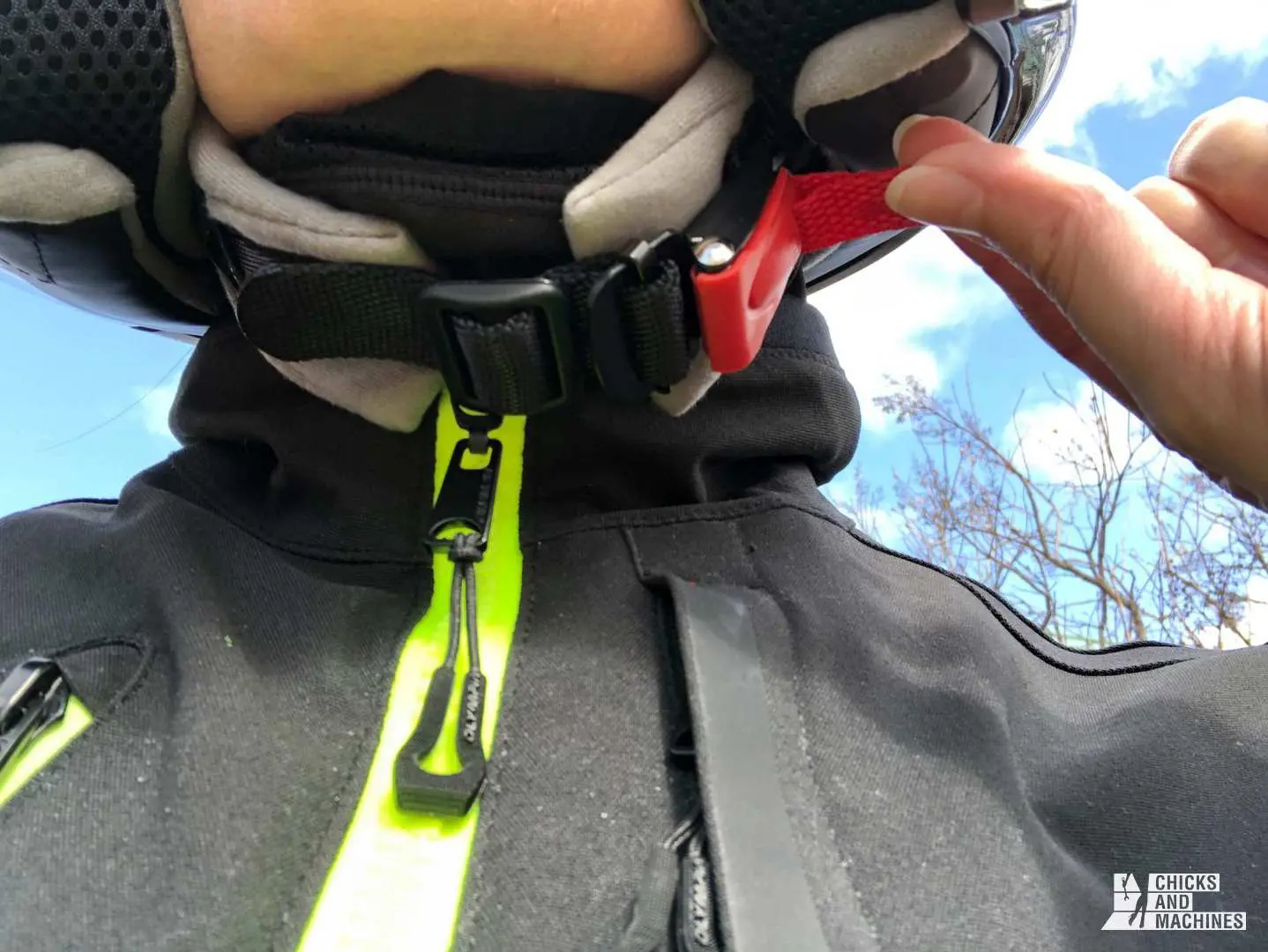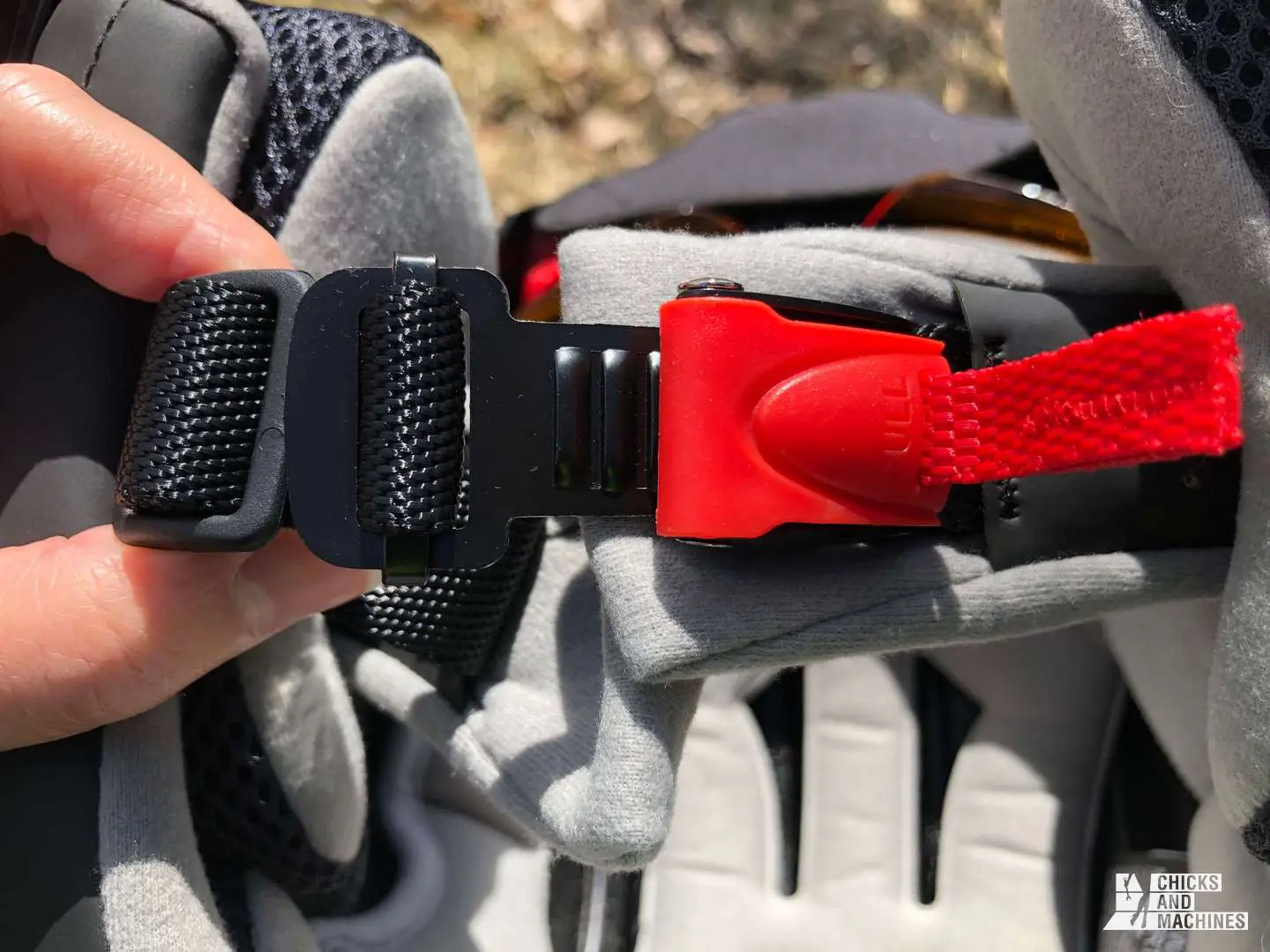 In addition, the quick release system is very useful when removing your helmet in case of emergency. It is a very important and safe detail that Zox has not neglected.
Graphic and the choice of colors
The Zox Condor SVS Majestic helmet is available in 7 choices of color and in a simplistic graphics. Among these colors, you have dark grey (like the one I tested), red, blue, orange, high visibility green,high visibility yellow and purple. It is also available in sizes from extra extra small to extra extra large (SSX-XXL). The glossy finish also adds an esthetic touch that I greatly appreciated and is also very easy to clean!
Price and certification
The Condor SVS retails at $279,99. In all honesty, at this price, the Zox helmet is a must! In addition, it is certified DOT and ECE 22.05 so it meets the safety standards of the industry.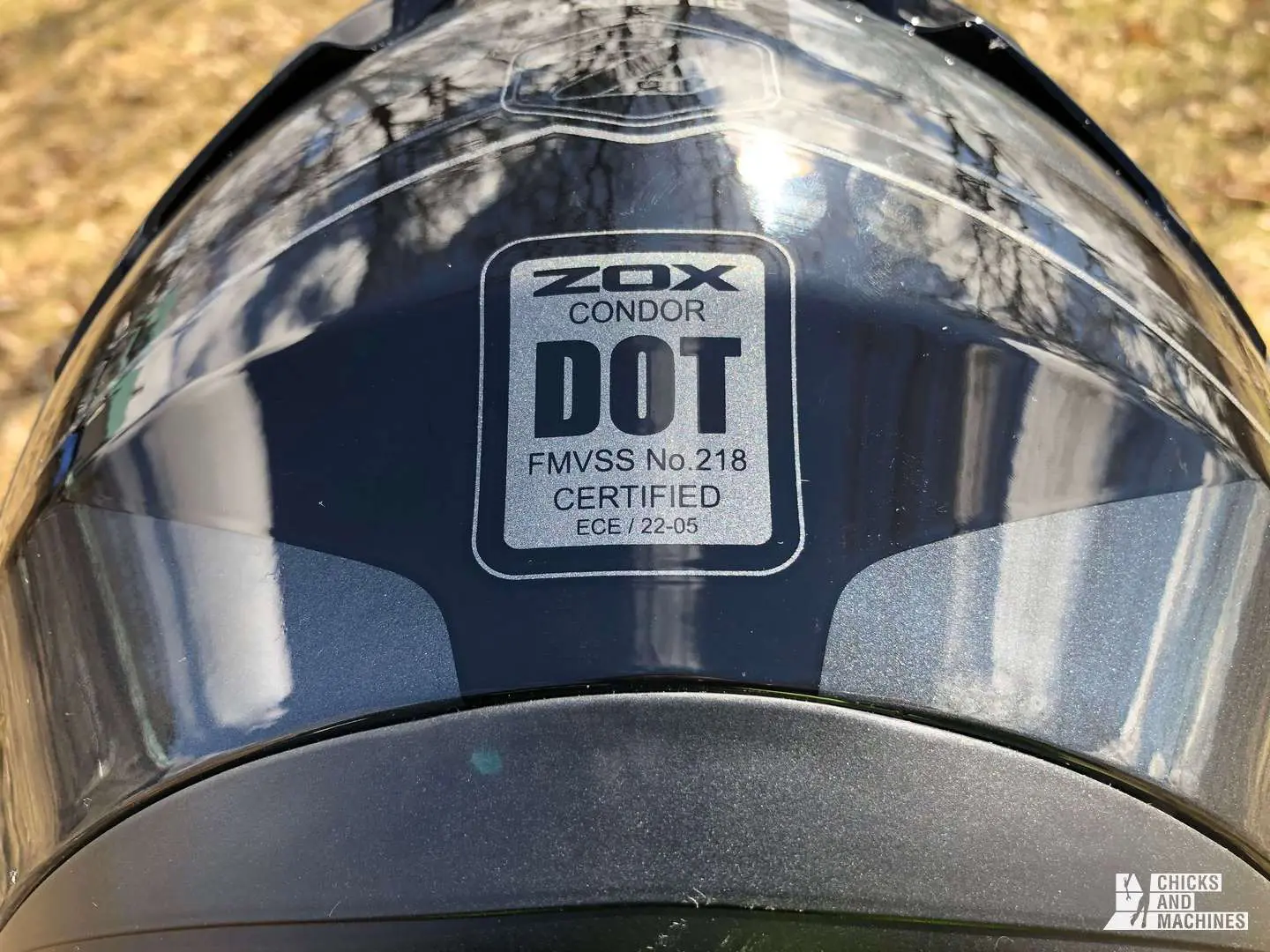 My score
Comfort
Heat
Quality / Price
Look
My conclusion
After testing the Zox Condor SVS Majestic helmet, I must say that I am pleasantly surprised. The Zox brand has proven to me that you don't have to go broke to have a good safe helmet. I enjoyed every moment of my ride and I liked the comfort that it provided me.
However, since perfection does not exist, I would say that the graphics would be a point to improve for the company. But keep in mind that this observation is from a personal point of view only. An excellent value for your money. I greatly recommend this product!
Lastly, I want to say a big thank you to the Zox Helmet Company for their trust and for allowing me to test their product!
Thank you