Roadtrip on the water: Destination Ottawa River
Do you own a personal watercraft, or do you think about renting one this summer? Do you crave for new adventures, and is your personal watercraft sick of going around in circles on the same lake? Why not plan a little trip on the water with a personal watercraft this summer!
It's not like in the 90s anymore!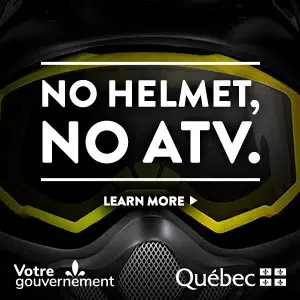 Nowadays, personal watercrafts are way more stable, comfortable, powerful and spacious than the one we've known in the 90s. They now allow us to cover greater distances and to stay on the water for hours, just like we would do with a motorbike or a snowmobile.
Some companies like Sea-Doo even developed a fastening system and a full range of products and accessories which allows to carry a fuel caddy, a cooler, dry bags, etc. Their front hulls are designed and created to allow you to carry quite a lot of luggage.
The lack of transport space is no longer an excuse not to go on personal watercraft trips!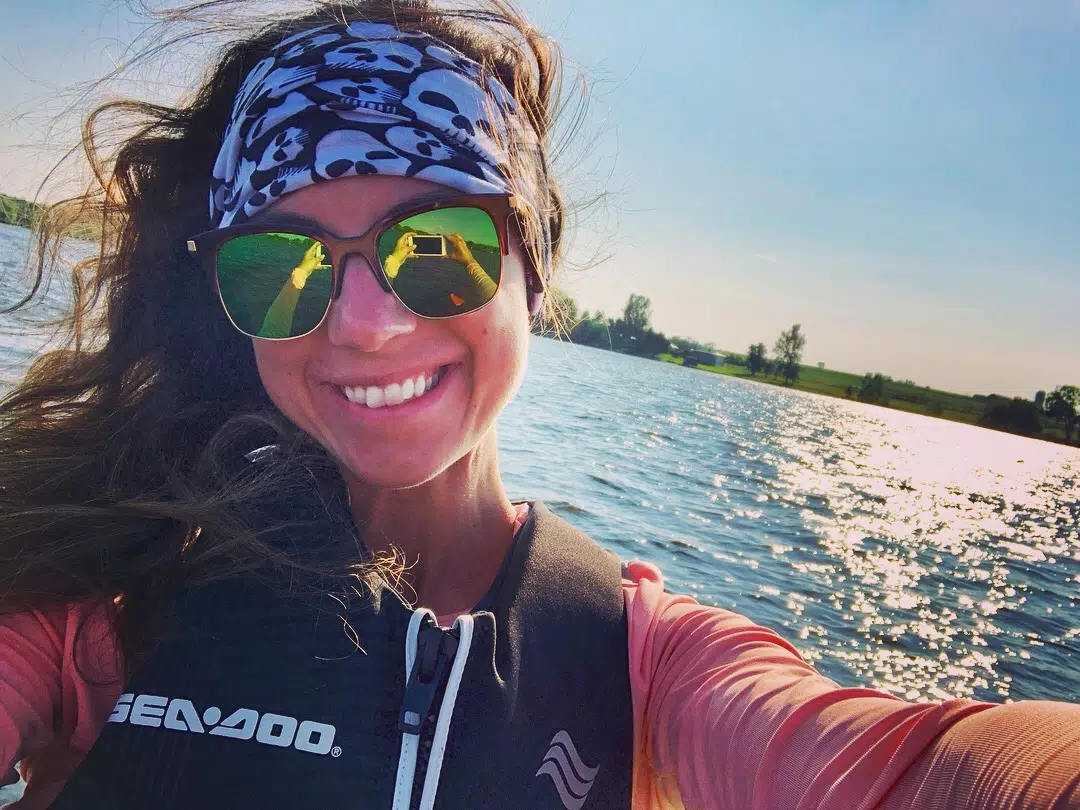 ⌛ Length: 1 day or a weekend
💪 Experience level: Advanced
Sharing the border with Quebec and Ontario, this river is must-see on a personal watercraft trip.
It is characterized by its width, its travel distance, and the beauty of its banks. Even though many boats sail on it during the summer, you can easily travel on it since it is very vast.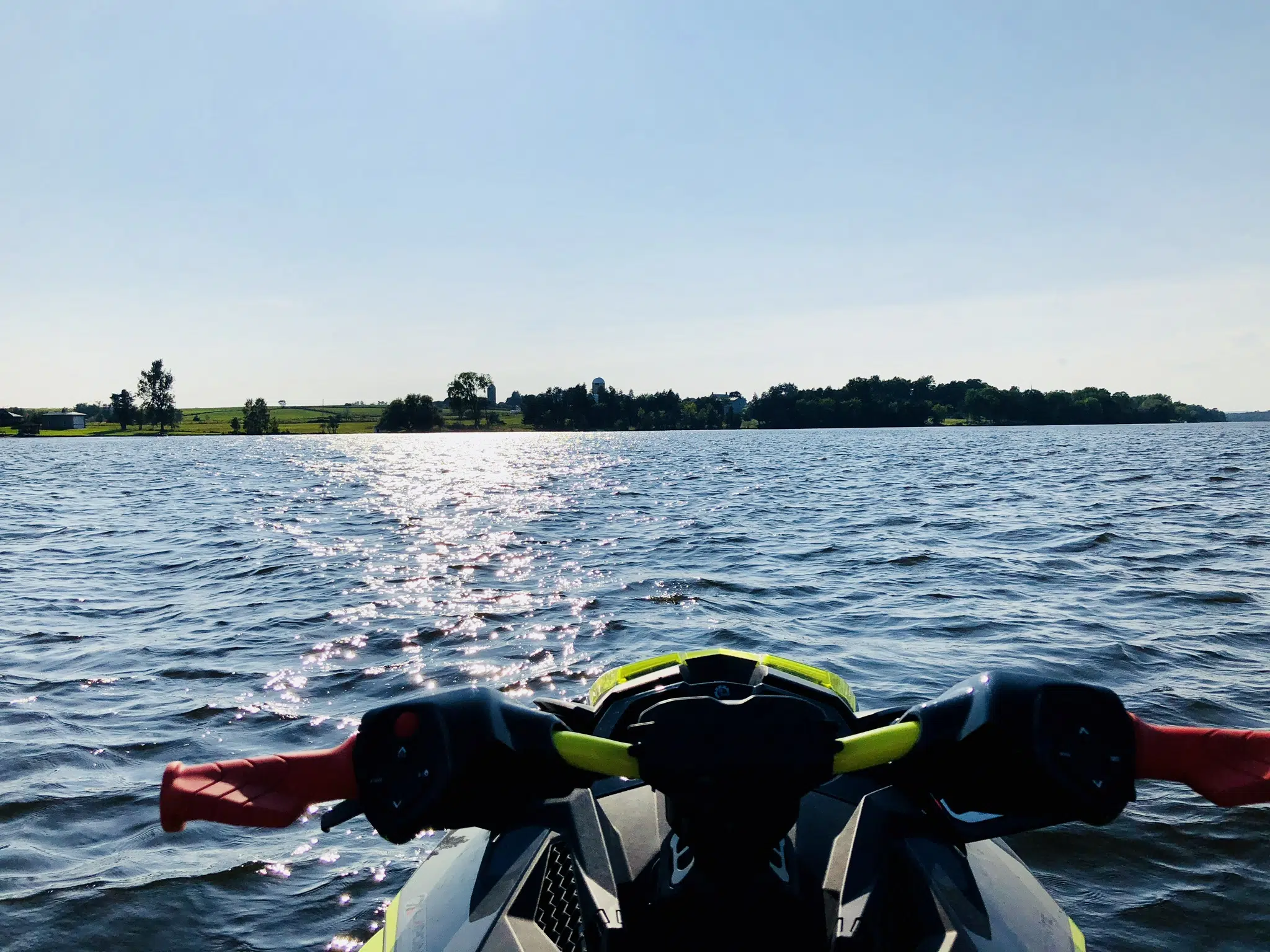 Your itinerary
The hike I'm suggesting can be done in a long day or can be spread over a weekend. It is a route that goes from Carillon to Ottawa.
It represents more or less 7 hours of sailing in total (round trip), depending at what speed you meet the waves! This lake can be quite rough at times with big waves! It is thus a route for informed drivers with a level of experience.
Launching
I suggest you launch your personal watercraft at the marina of Brownsburg-Chatham's municipal campsite. Located in a 2,5 miles cove upstream from Carillon lock, it is open to the public and equipped with recent and convenient facilities (a launching ramp, docks, etc.)
It also has a parking space where you can park your vehicle and your trailer. Note that there will be launching and parking fees. Don't hesitate to visit their website for more details.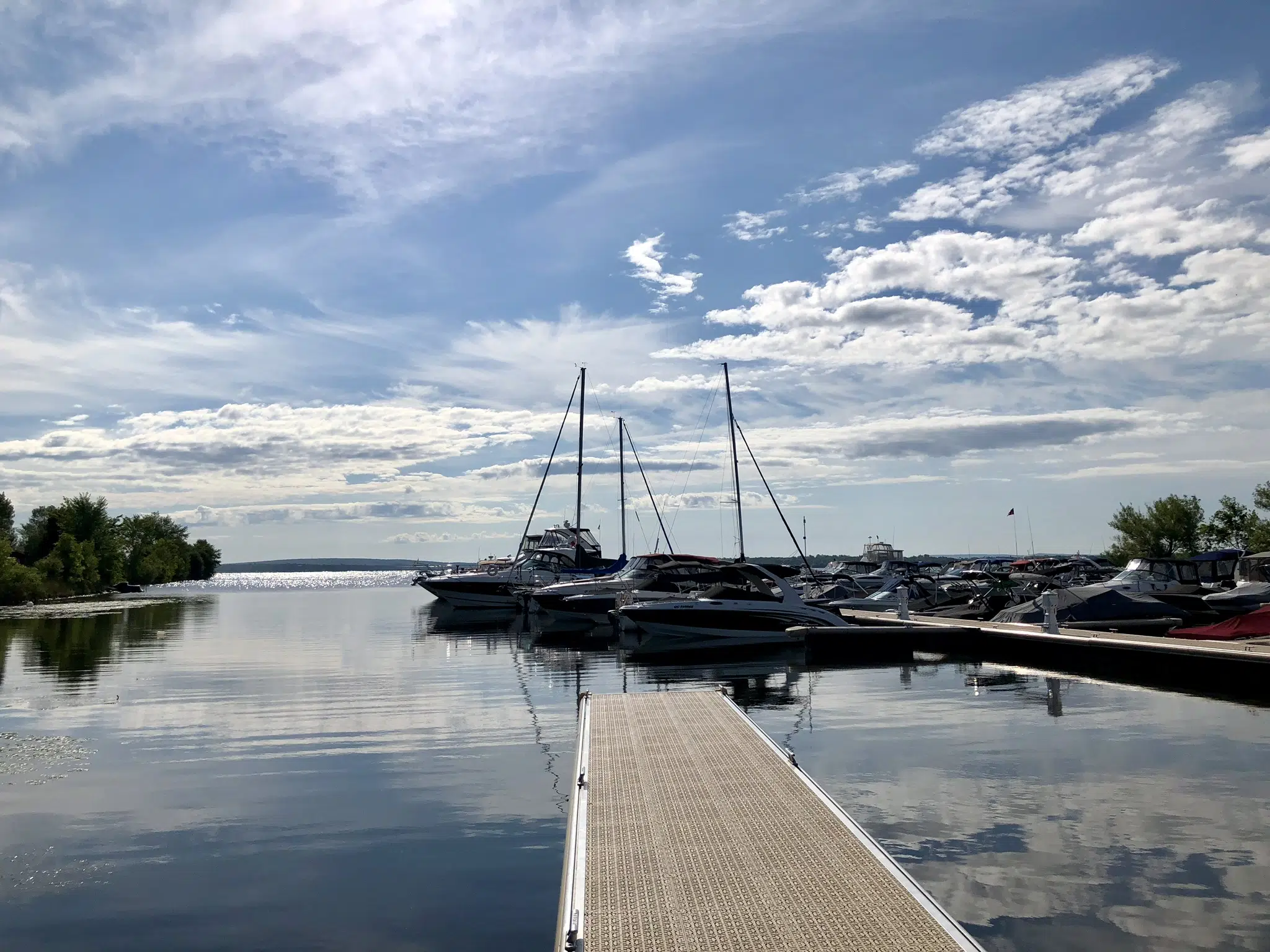 Just one gas tank will not be enough for the outward journey. You can however find many marinas on your way to refuel your personal watercraft with gas and/or grab something to eat.
On your way
On your way, you will see the wonderful Fairmont Le Château Montebello. It has a marina with visitor docks that are however limited to hotel guests.
If you are interested in this place, I would suggest getting all the necessary information beforehand by directly contacting the hotel, so as to avoid unpleasant surprises.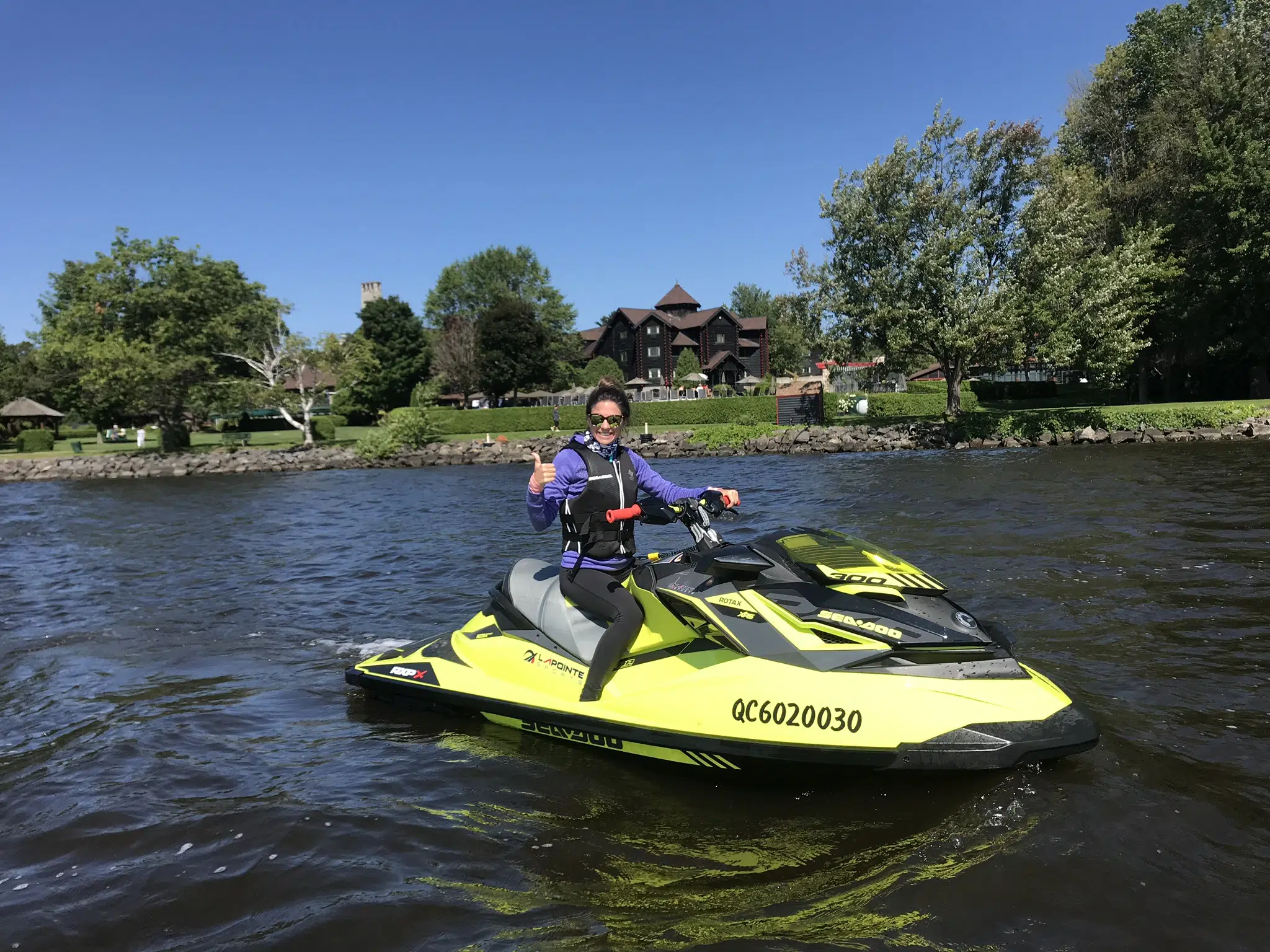 Once you're there
Once in Ottawa, you'll be able to enjoy the view of Rideau Canal's locks and the city. It is both impressive and strange to see the city from this place, on the water. It is truly wonderful!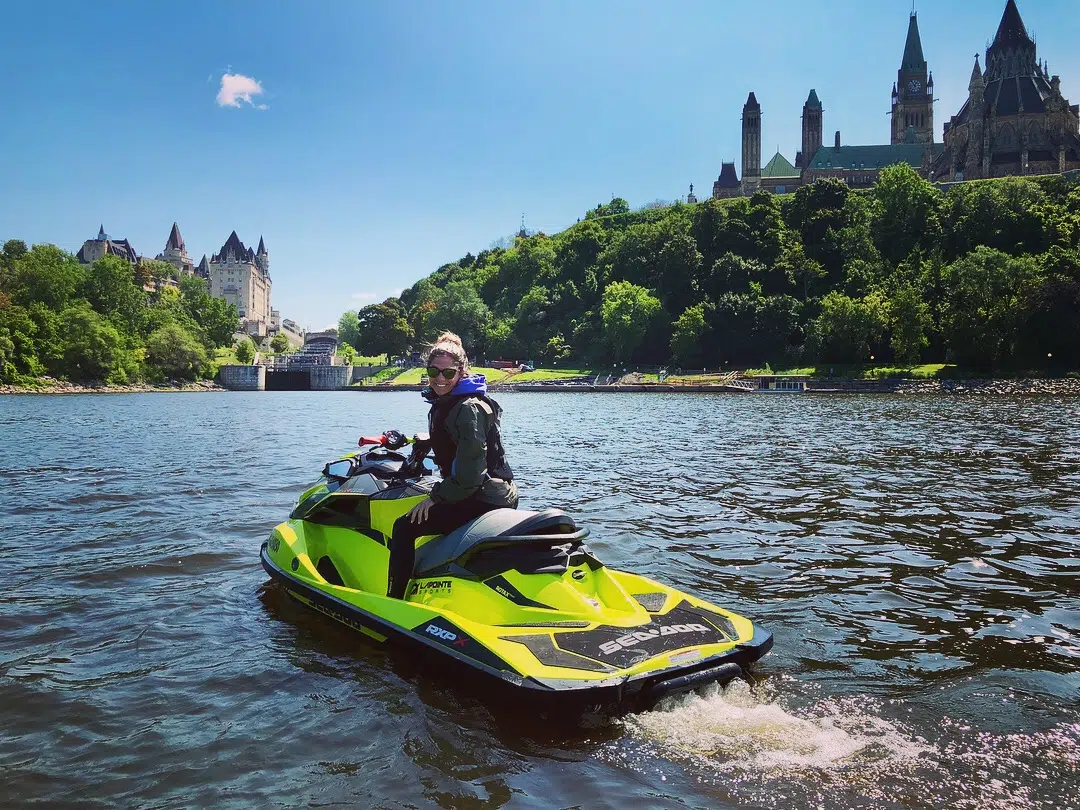 Mooring, good food and bedtime
If you want to eat something in a good restaurant, or even spend the night in Ottawa to spread your trip over two days, the Hilton Lac-Leamy hotel is a great option. Why this hotel?
Because you can easily access it from the Lac-Leamy Casino marina, located right next to it. You can access this marina from the river by a marked channel. By the way, it is beautiful to sail on it. This marina is accessible to both visitors and clients of the hotel and casino.
Once you pay for your space, you can stay there for a few hours or the whole night. I invite you to contact them beforehand in order to book your space, not to be surprised.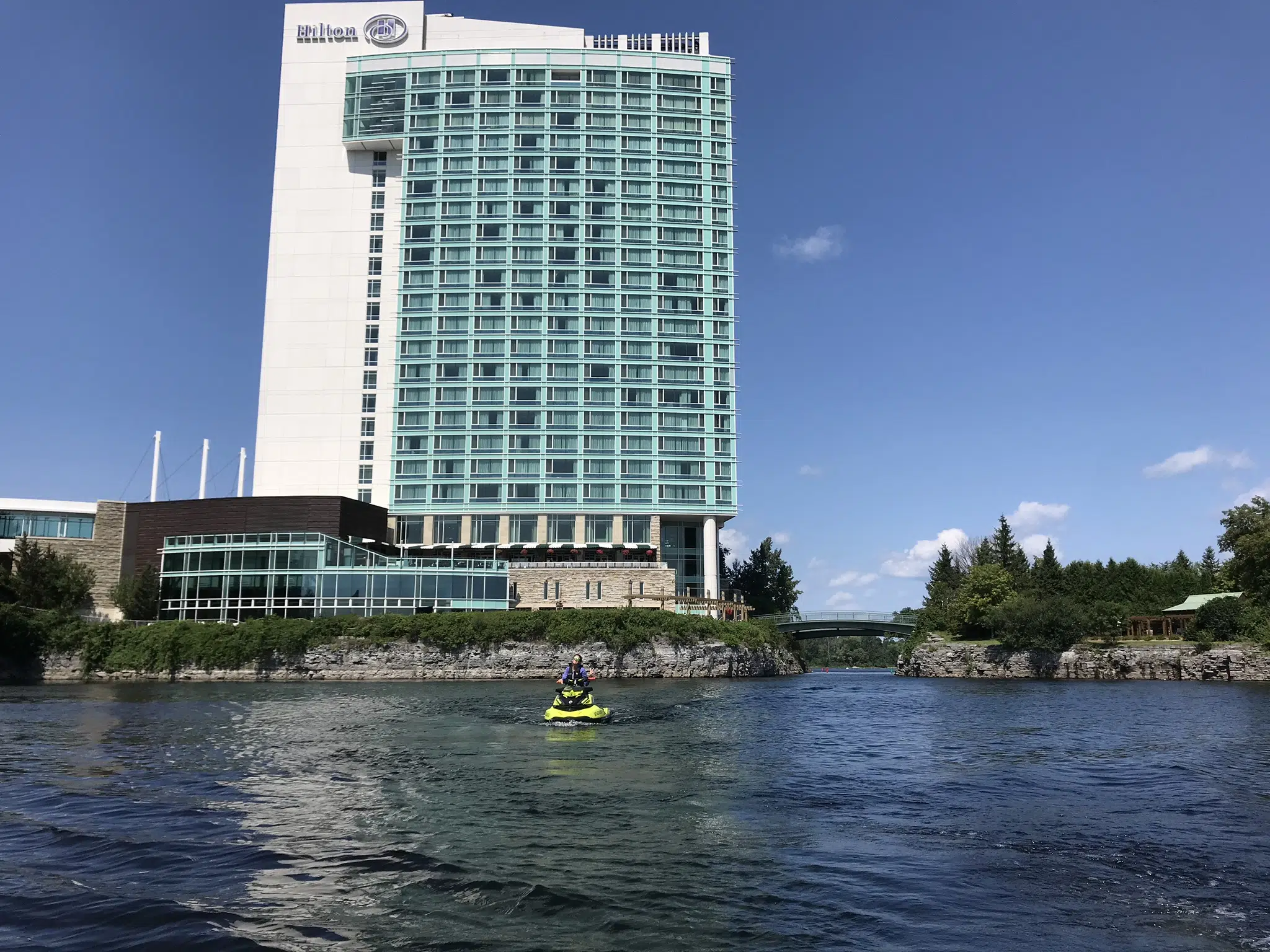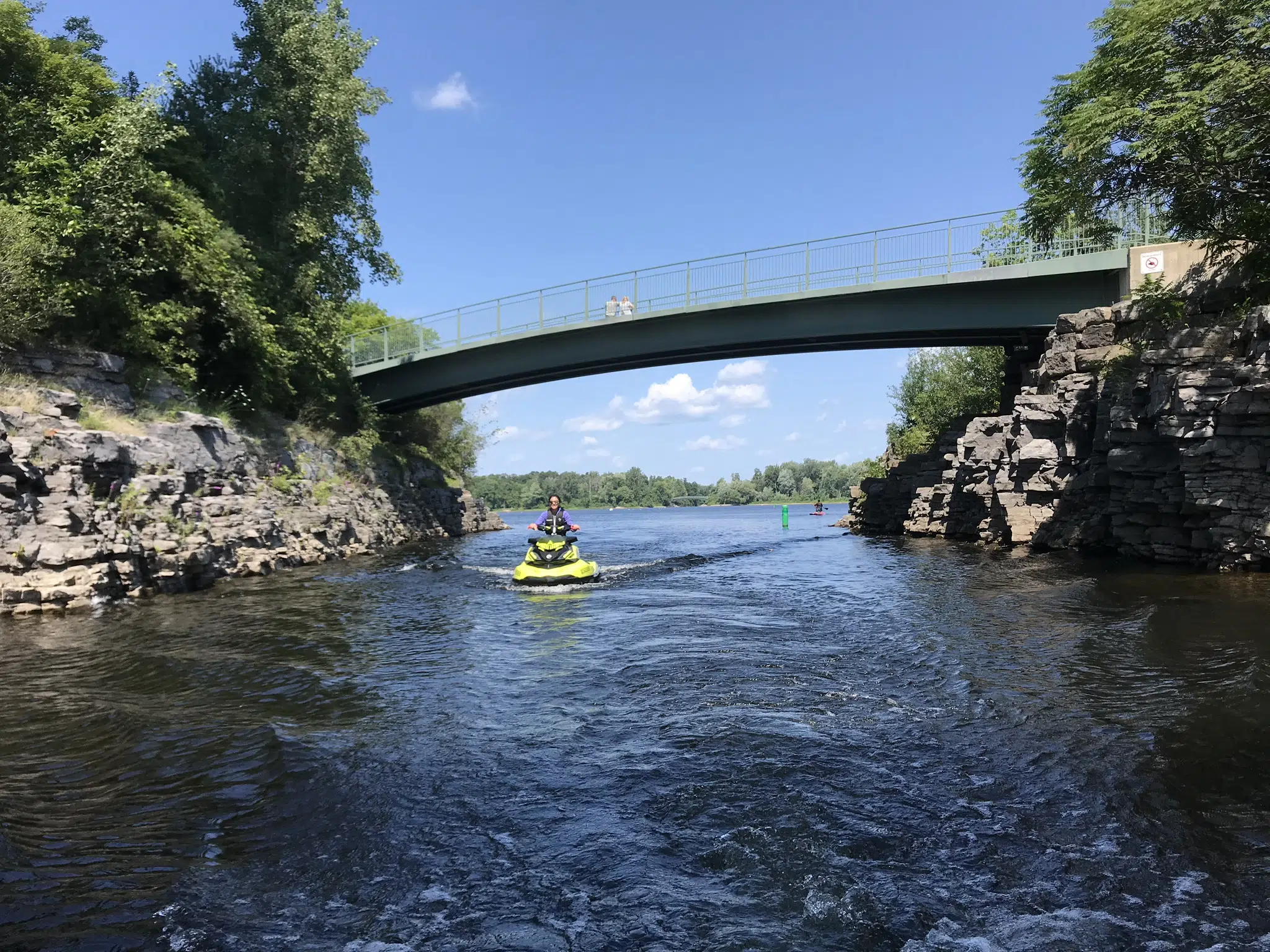 IN CONCLUSION
A personal watercraft road trip is possible! You just have to be prepared, like you would for a motorbike or a snowmobile trip.
For its width, the distance we can travel and the beauty of its shores, the Ottawa River is one of the destination you absolutely have to try while you ride your watercraft this summer!
You want to discover more destinations? Stay tuned! The second destination will be revealed in a second article very soon!