All about Jetsurfing, this lesser-known sport
That probably doesn't mean anything to you, does it? Good! It gives me the opportunity to talk about it again and again!
JetSurf is, in fact, the name of the largest company that manufactures motorized surfboards. In summary, this sport is a nice mix that combines surfing, snowboarding, wakeboarding and watercraft! It is very little known, especially in our planetary corner where it is only hot four months a year!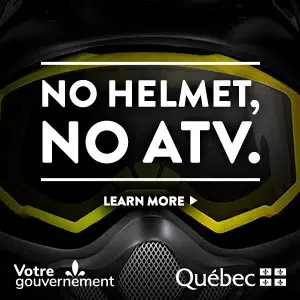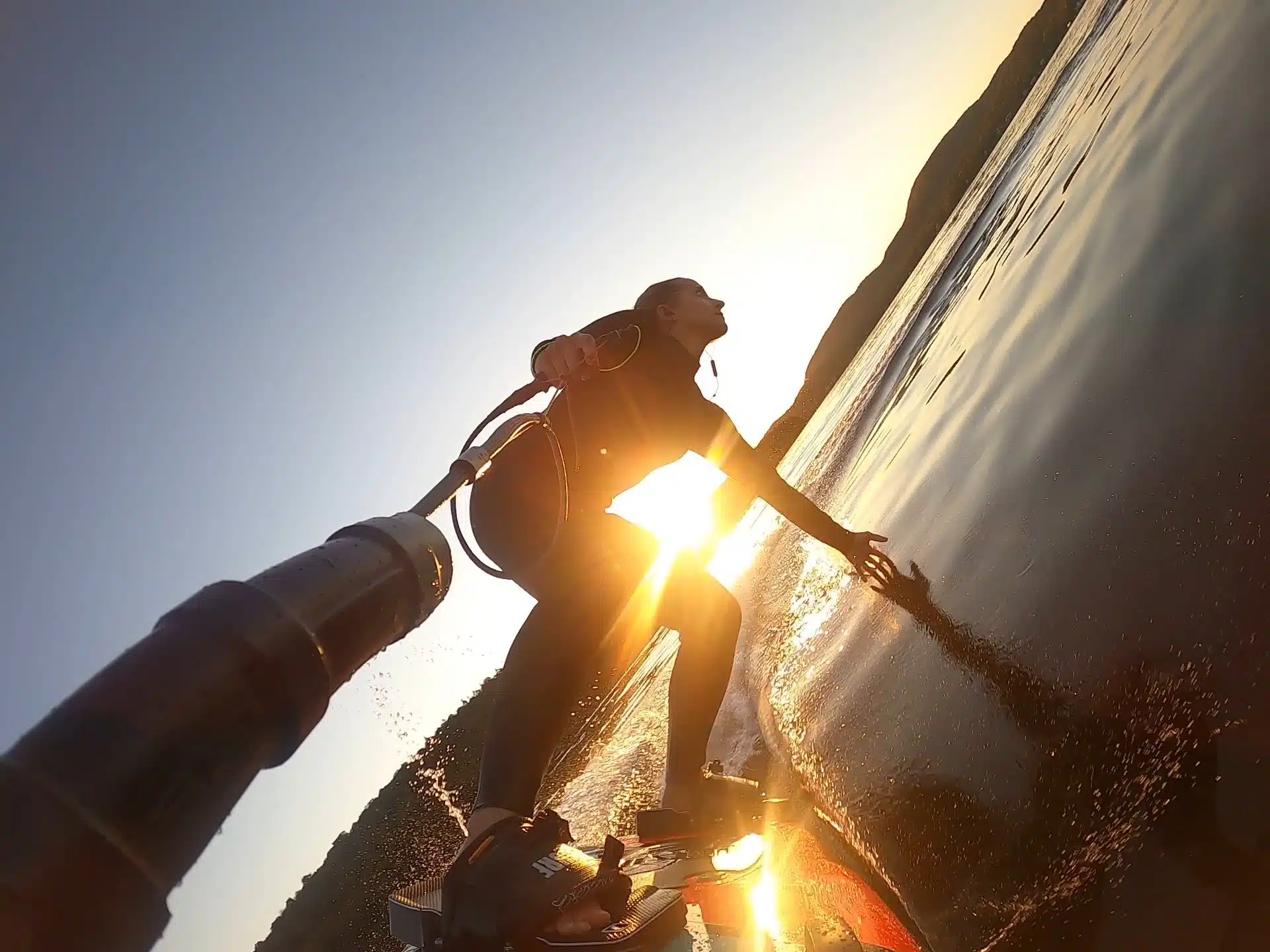 A little history :
The first concepts of motorized boards date back to the 80s. However, it was only in 2012 that the first models became available on the market, all made one by one in a small garage located in the Czech Republic. The founder, Martin Sula, had earned his great reputation designing engines for F1, MotoGP and Red Bull Air Race, before fully embarking on his passion for motorized wakeboarding. Today, MSR engines are recognized worldwide for being the fastest, lightest and most efficient.
Comparable to F1 concepts, 85% of the board is manufactured in the same place, including electronics, combustion system, exhaust and hull. None of the parts are made in China. There are 55 merchants, academies and service points around the world, in 30 countries in total. In Canada, we only have one retailer and it is located in Toronto.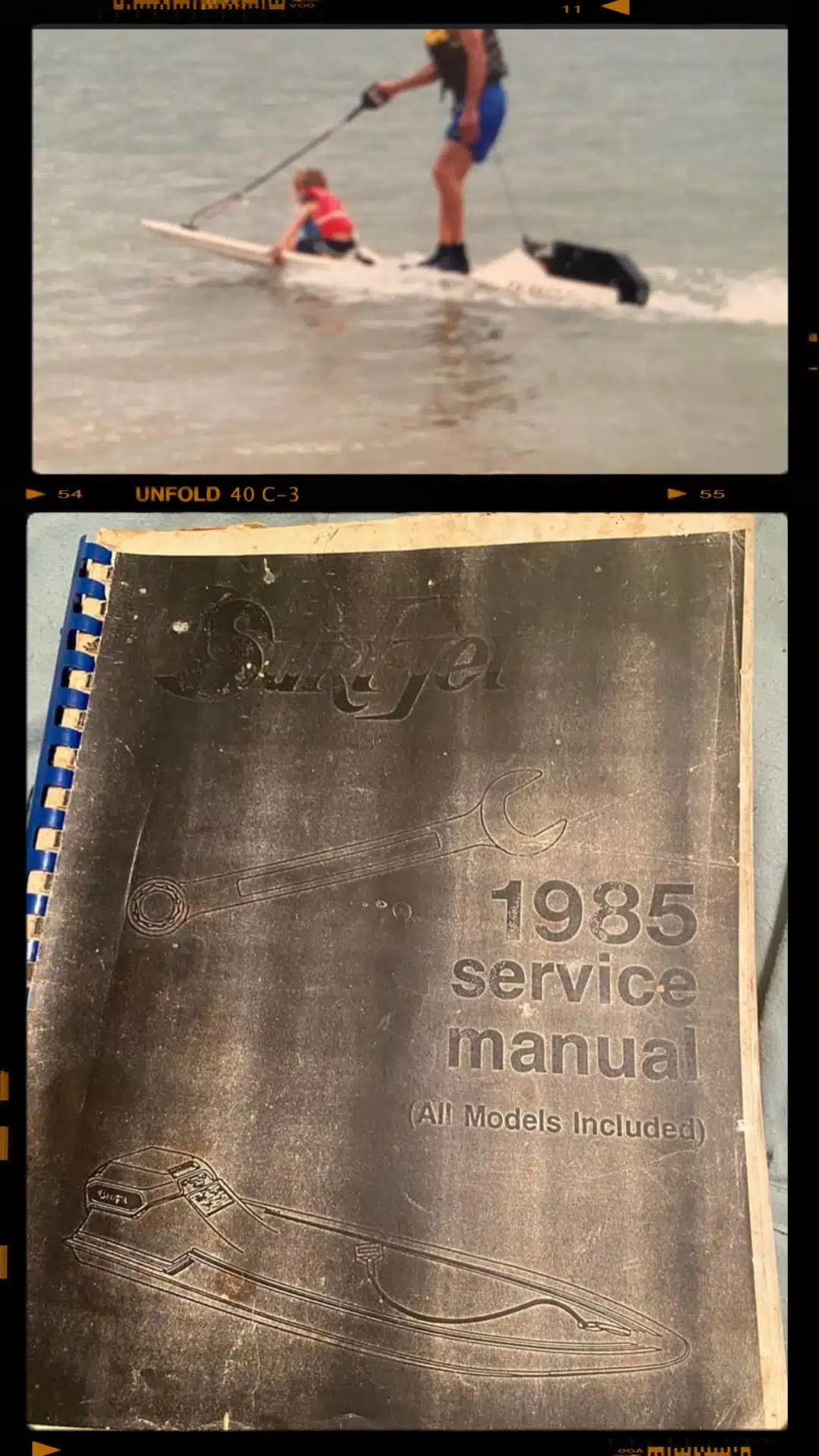 The machine :
Over time, different models of boards have been created to meet the needs of users. Several improvements are made each time new versions are released. There are currently four JetSurf models:
The DFI Adventure: the model for everyone that allows long distances on the water and includes an alternator, so you never have to worry about the battery level.
The Race DFI: the name suggests, it is the specialized board for maneuvering quickly and agilely. It is, among other things, excellent for racing. This board is designed with the same engine as the Adventure board, but the shape of the hull allows tighter turns. Having no alternator and other accessories, it is also lighter.
The Titanium DFI: it is the crème de la crème in terms of performance. This rarer board is used by the great world racing champions. With its titanium exhaust pipe and carbon fiber fins, this board leads the market in speed and maneuverability.
The JetSurf Electric: the electric boards will be detailed in a future article.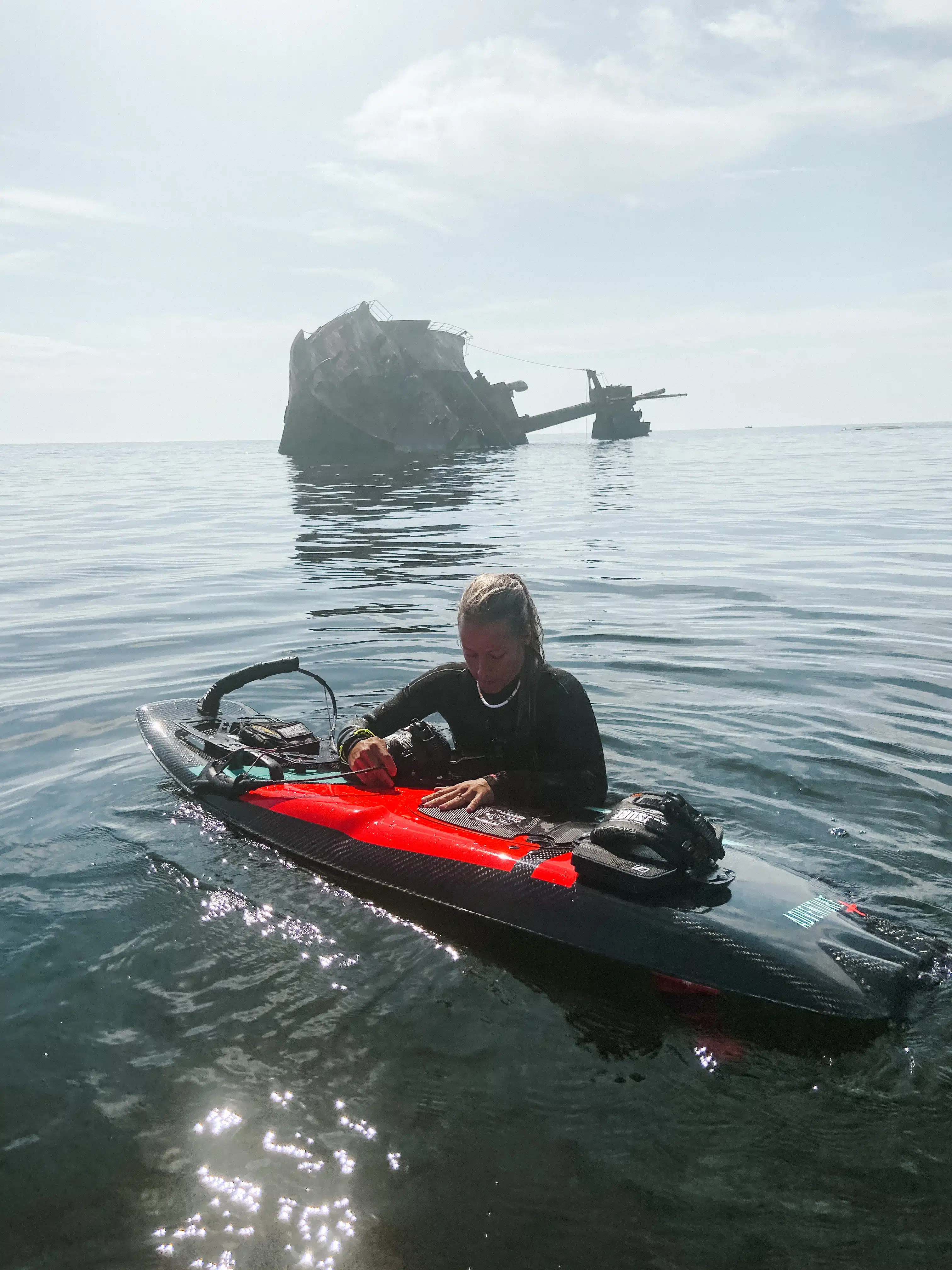 No matter the model, these boards all have the same performance attributes with their carbon fiber hull and direct injection two-stroke engine. They're under six feet tall (I carry mine in my sedan model car), weigh about 40 lbs, and reach a top speed of 40 mph. The engine is water-cooled and, if there is an accumulation of water, a bilge pump allows it to be evacuated.
These are machines that allow as many thrills as pleasant moments enjoying the scenery (sunset outings are my favorite!). The board needs a minimum depth of two feet of water to sail, and once refueled, a ride can last up to two hours – which works out to around $2 an hour.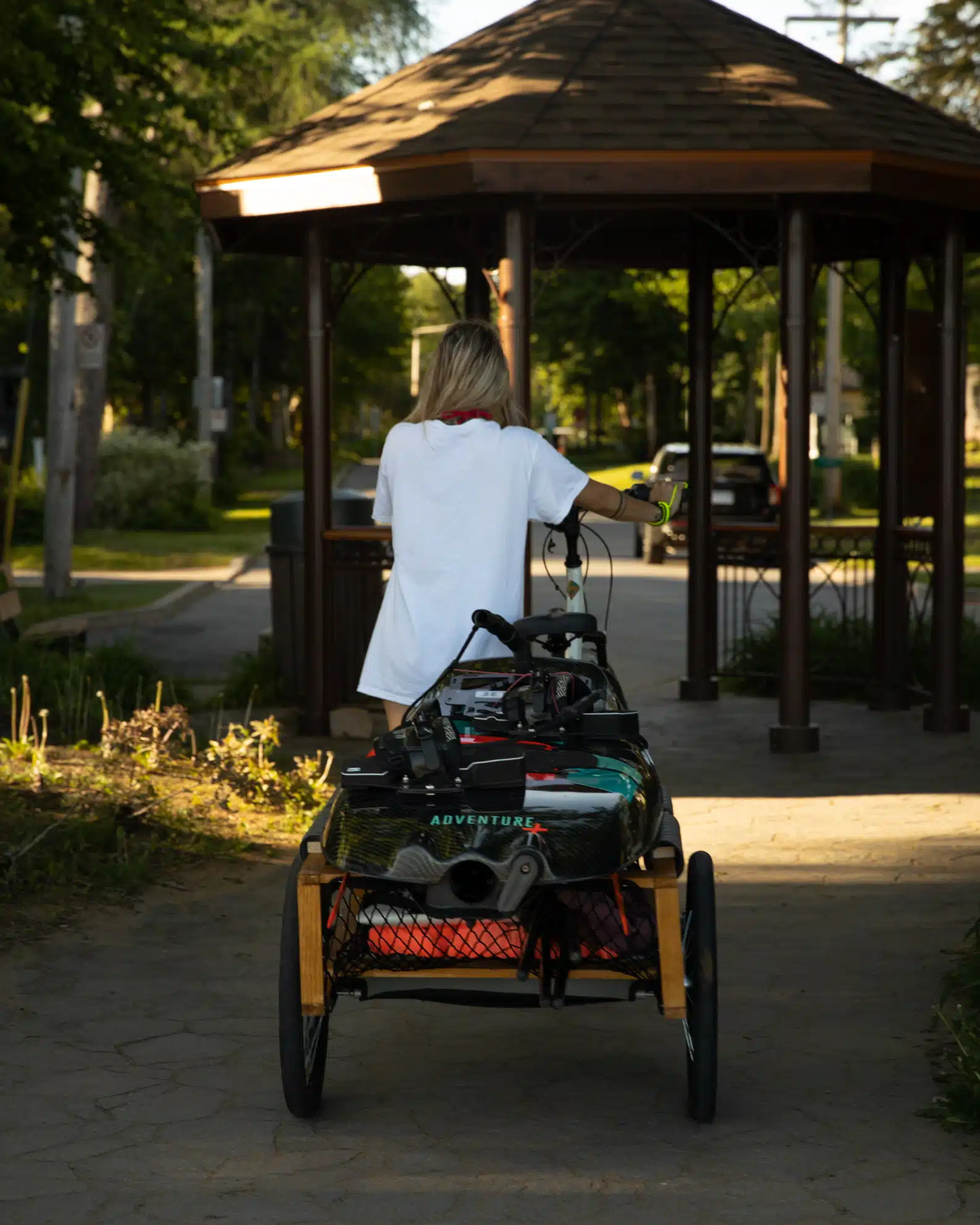 The care:
As with any good engine, maintenance is absolutely necessary and this one is not complicated. All you have to do is change the single spark plug every 10 hours of use, lubricate the engine components well and mix the gasoline with a high-quality synthetic oil according to the required ratio. Thus, the rides will be reliable and memorable.
Of course, putting an engine on water involves risks. As an example, just leaving the board still for too long or submerging it will cause the air intake to take a good sip. I myself have drowned my board several times. But all I had to do was take out the candle, change it or let it dry out, for my board to become functional again.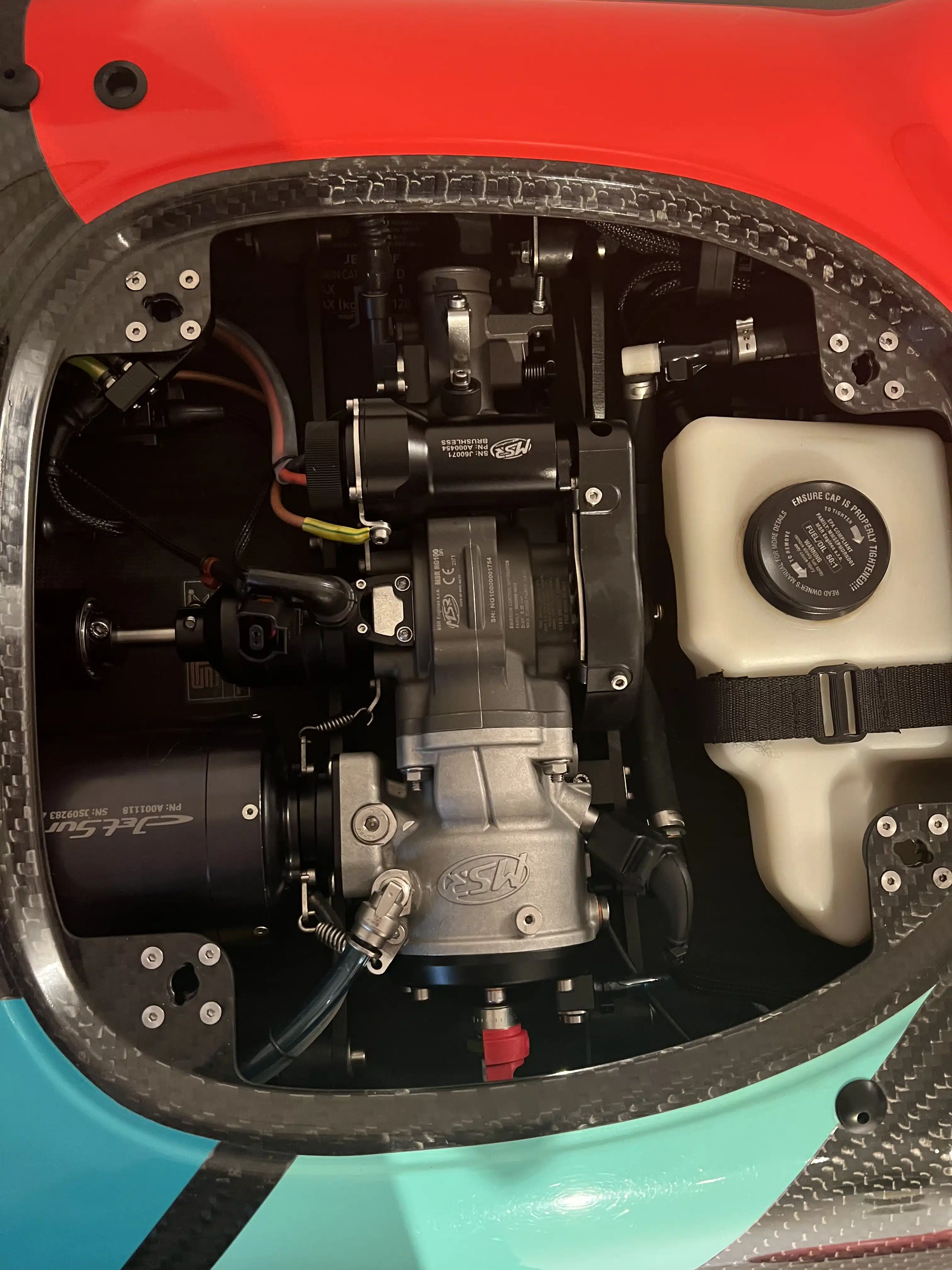 The reality of the sport:
As you can imagine, these machines, with the performance and quality they offer, are not found in the most affordable sports. However, they offer at least two advantages: the cost of gas consumption is very low and there are no registration fees to pay.
I am a fan of this sport, because it allows me an independence that wakeboarding does not allow. Using a house trailer that I have attached behind my bike, I can ride my board to the lake and go straight from the beach, much to the despair of silence fans (hehe!). Much like a surfboard, it's a piece of equipment that can easily be transported by plane. I brought mine to Florida this year and the ease of doing so was surprizing!
In all transparency, it is a sport and a machine that joins a fairly specific type of sportsman. You have to be in good physical shape: I assure you that there are some aches the next day. You have to like or be able to do your own maintenance. In addition, it requires good coordination between technique, balance and speed management via the hand-held control handle.
A JetSurf board is currently legal at all water points where gasoline engines are permitted. Each JetSurf is certified by an official technical sheet on which the engine and battery specifications are listed. As an emerging and increasingly popular sport, Transport Canada will soon release clear regulations on the safety accessories that will be required, likely similar to those for personal watercraft.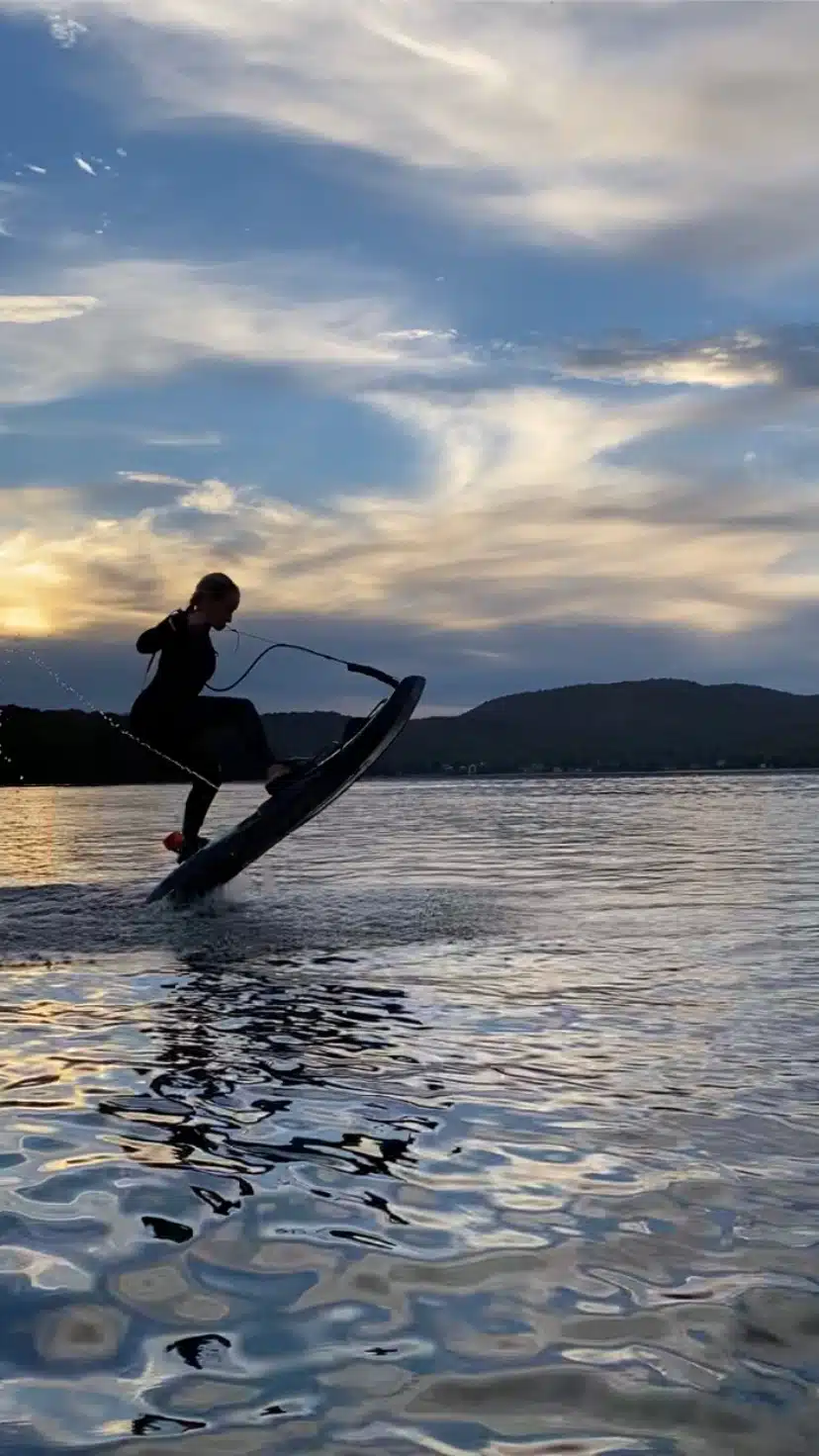 Stay tuned:
This first text aimed to present the sport of motorized board, more specifically the JetSurf. Soon, I will make a comparison between electric models and motorized ones which have different objectives, but which are just as interesting! I will also introduce you to the world of racing that I had the opportunity to know this summer.
I hope I have transmitted to you a little of my great passion. Above all, don't hesitate to ask me questions, it's my favorite topic of conversation!!!
Marie-Pier