The new 2022 Sea-Doo products will surprise many!
Sea-Doo had a record year in terms of sales. As the Sea-Doo family is continually growing, and BRP is listening to the demands of its users, they have decided to expand their line…
The ideal slogan used to announce the latest addition is "GO BIG OR GO HOME". Indeed, with this latest unveiling, BRP has bet big.
Introducing the all-new Sea-Doo Switch 2022 pontoons!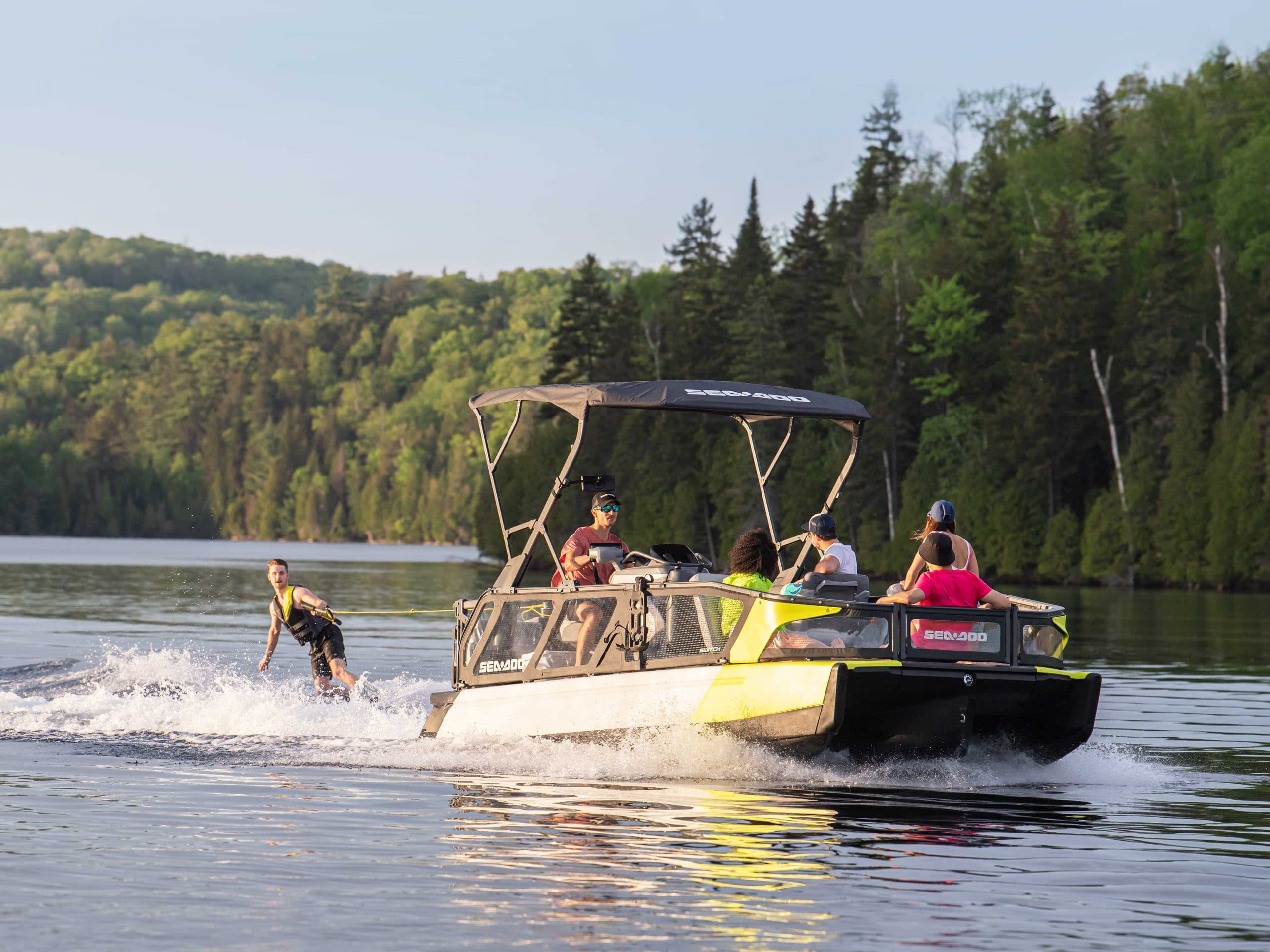 The word Switch was based on the LEGO-inspired "plug and play" system. Indeed, the modular platform of the Sea-Doo pontoons allows you to add, remove and move all the features. All benches can be removed and moved without any tools.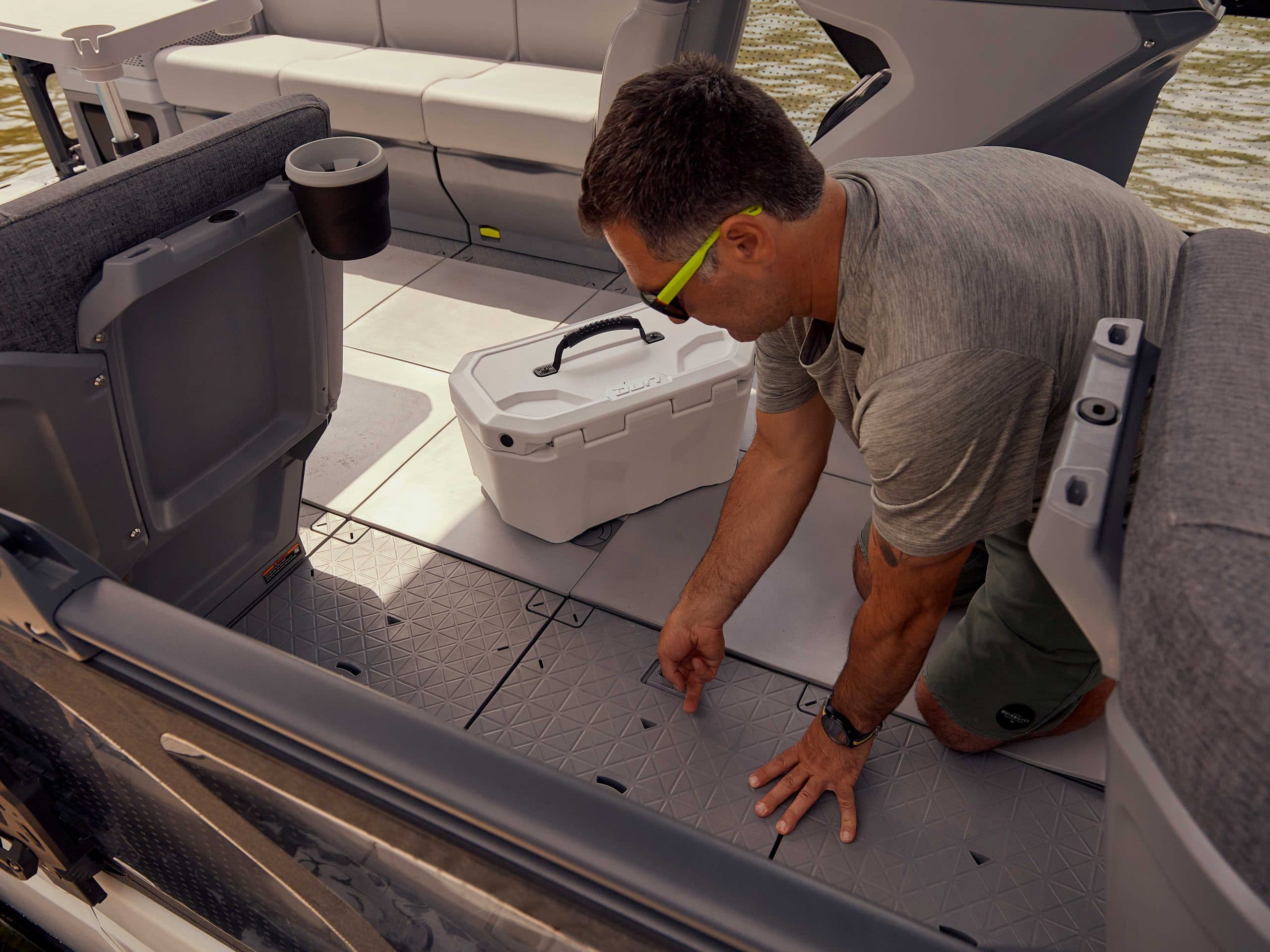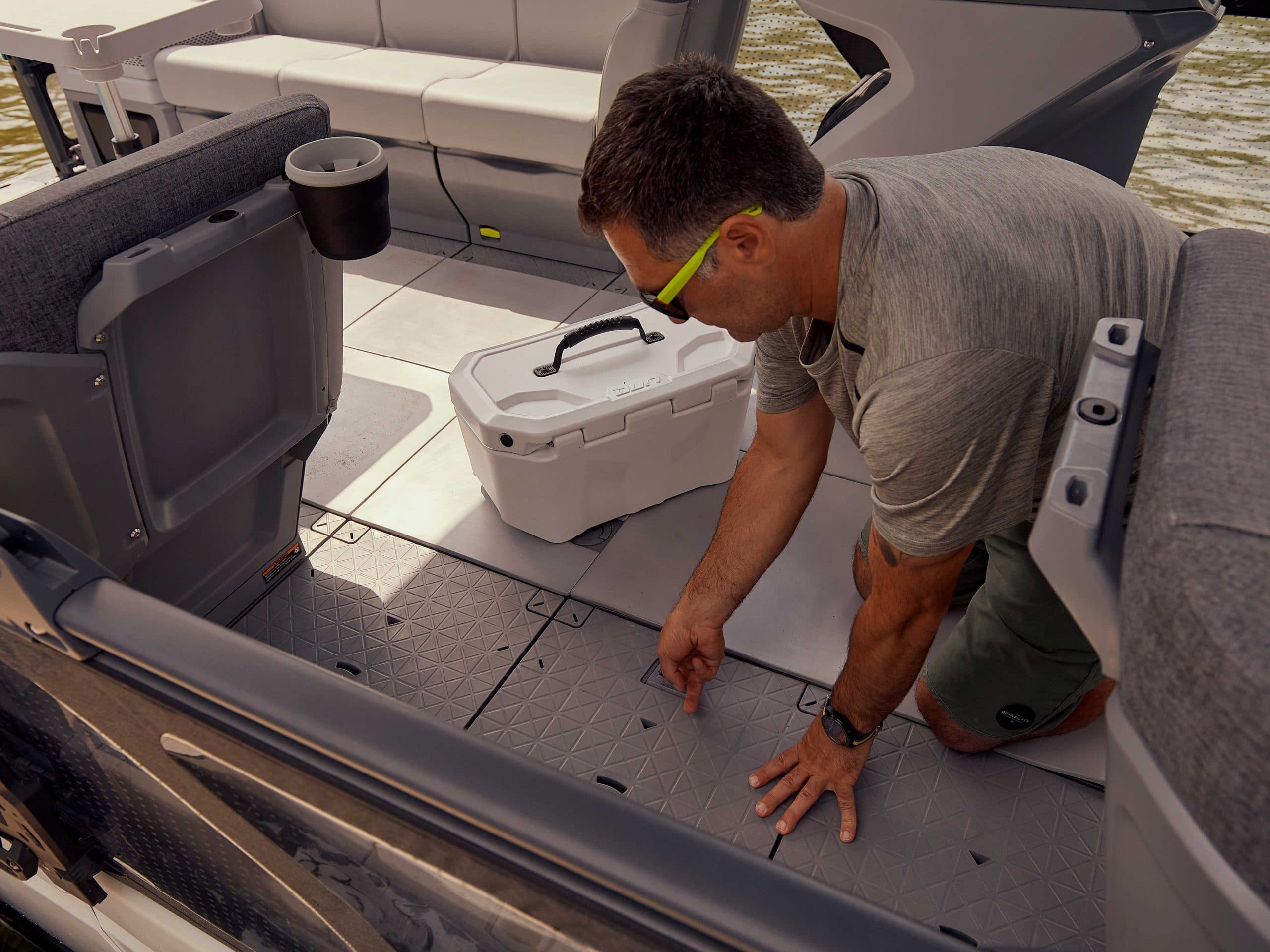 Switch is also because Sea-Doo completely switches the world of water-based motorsports.
It is a pontoon boat that can be driven like a Sea-Doo. Indeed, instead of a steering wheel, we are offered a Sea-Doo handlebar, allowing a more intuitive, dynamic and agile driving. The Sea-Doo Switch pontoons are also easier to park at the dock thanks to the innovative brake and reverse system.
They are available from 13 to 21 feet in length. The three-hull design provides agility and stability on the water.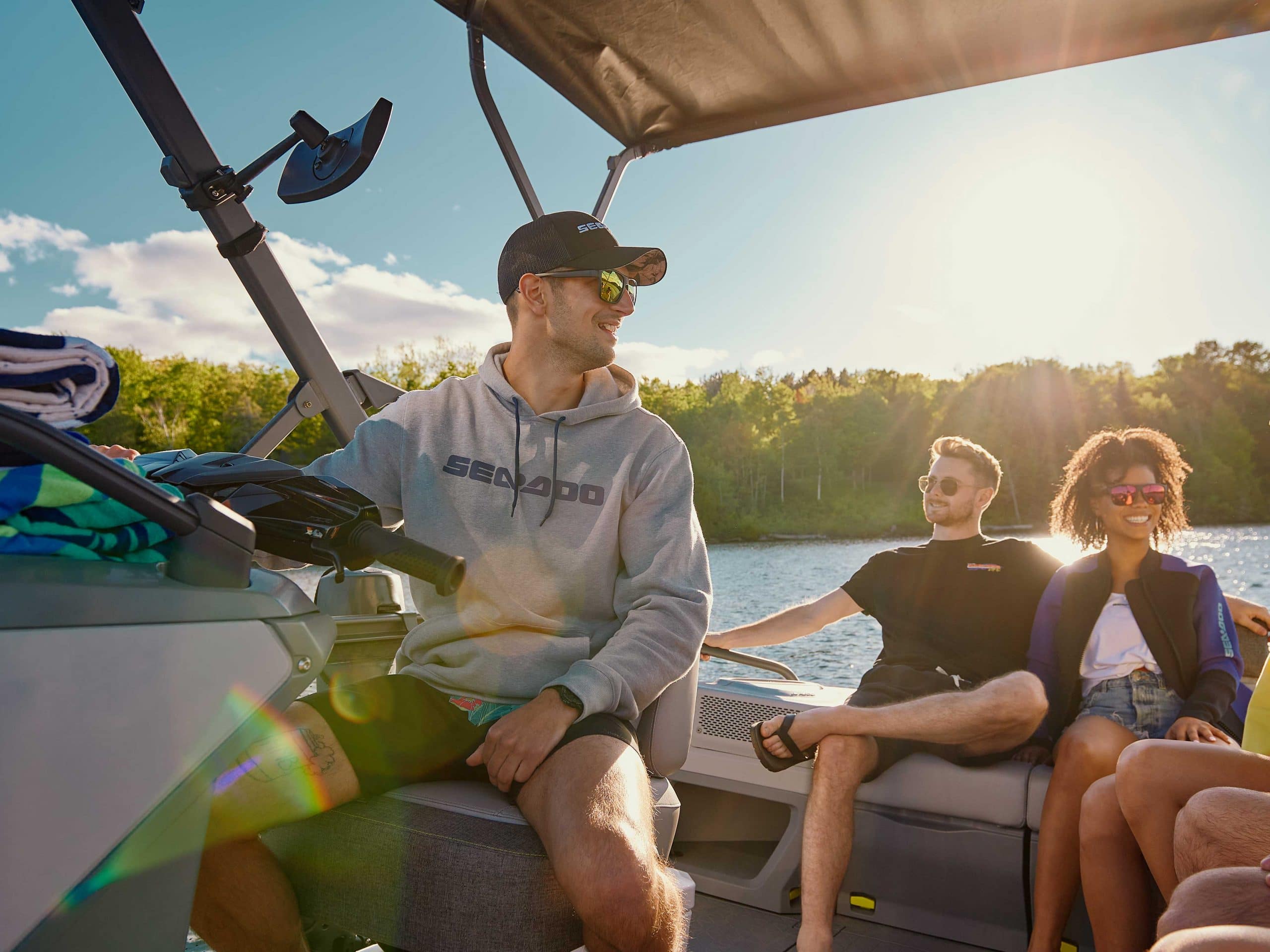 The goal of these pontoons is to make your day very versatile. So you can go fishing in the morning and wakeboarding in the afternoon. There's also plenty of storage offered, plus LinQ tie-downs for attaching all your LinQ accessories. Speaking of accessories, all of the water sport ones are available.
When you buy one, you can fully configure your pontoon, from length to color (for some models). Plus, all Switch pontoons come with a trailer.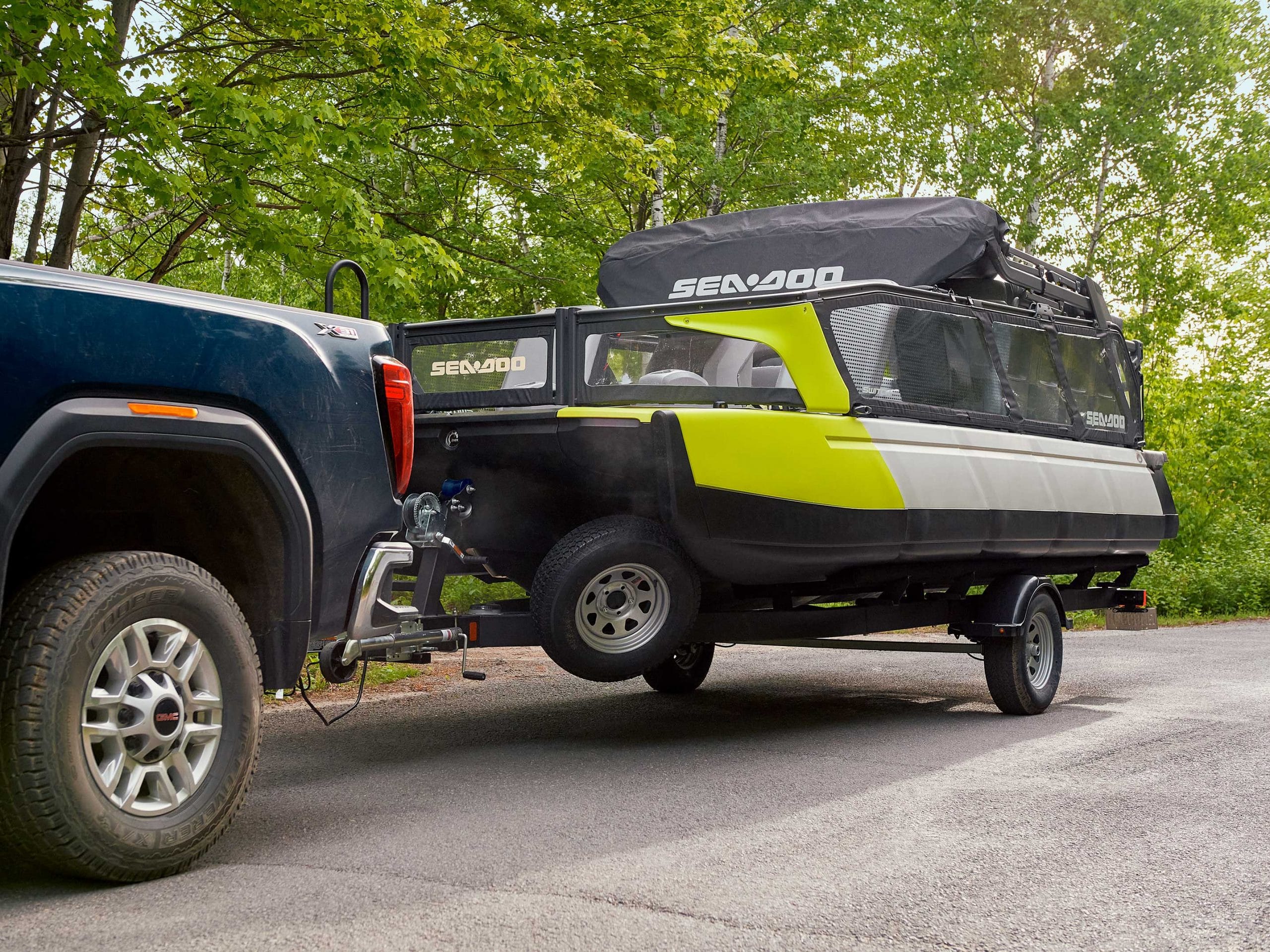 The Switch 2022
The Switch 2022 is available from 13 to 19 feet, accommodating from 5 to 9 passengers. The Rotax 1630 ACE engine, like the watercrafts, can develop between 100 and 170 hp, depending on your choice of length.
The various storage compartments offered allow for more space on board, in addition to keeping wet accessories and the anchor away in its specially designed compartment.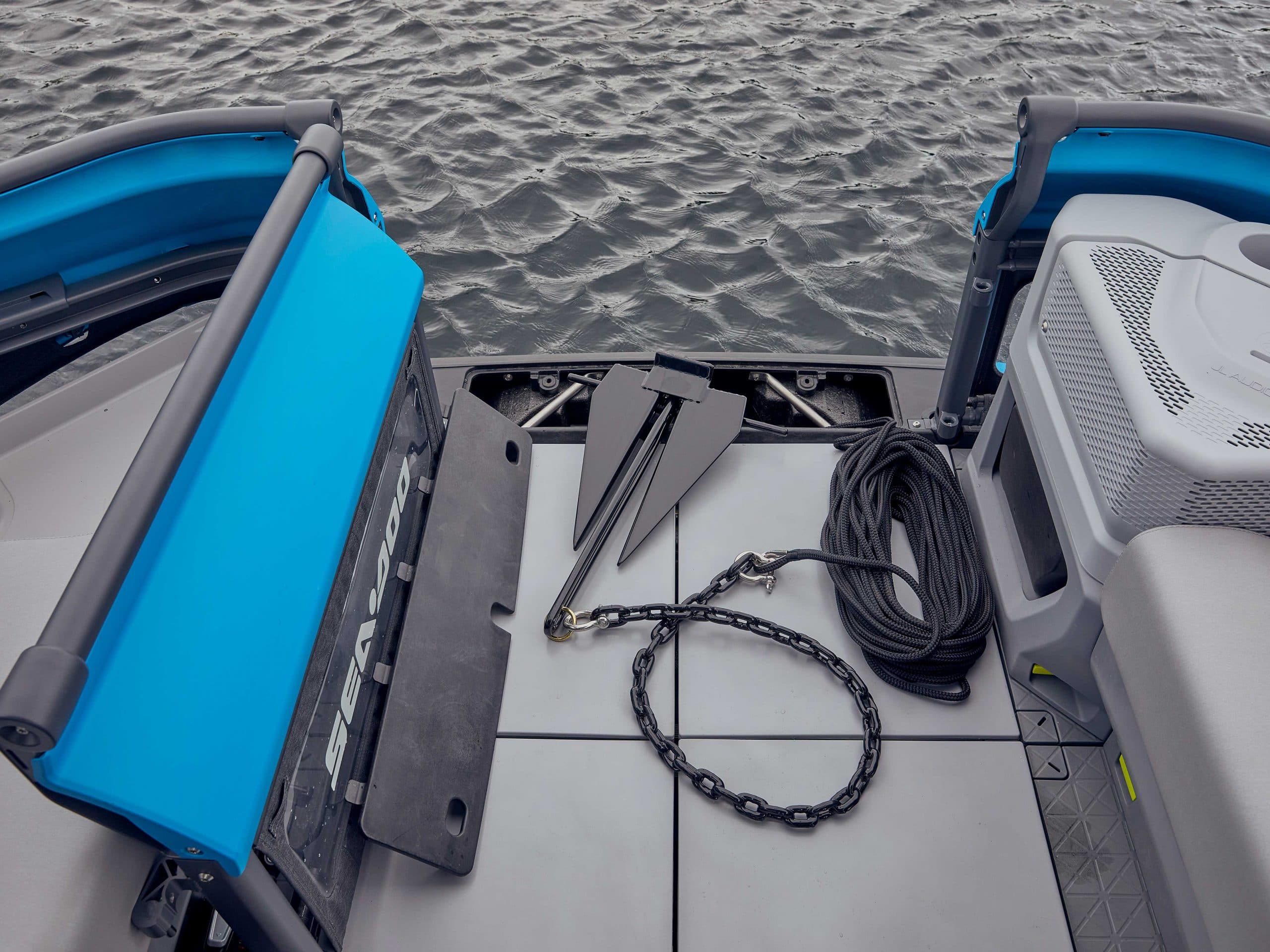 The Switch Sport 2022
The Switch Sport 2022 is more specifically designed for an active lifestyle, including wakeboarding and inflatable tubing. It is available from 13 to 21 feet, and can accommodate between 5 and 9 passengers. The Rotax 1630 ACE engine develops between 170 and 230 hp. For this model, three colors are available:
Caribbean Blue;
Neon Yellow;
Coral Blast.
The Bimini top was designed to be very easy to use. It deploys in only a few seconds and allows an effective protection against the sun.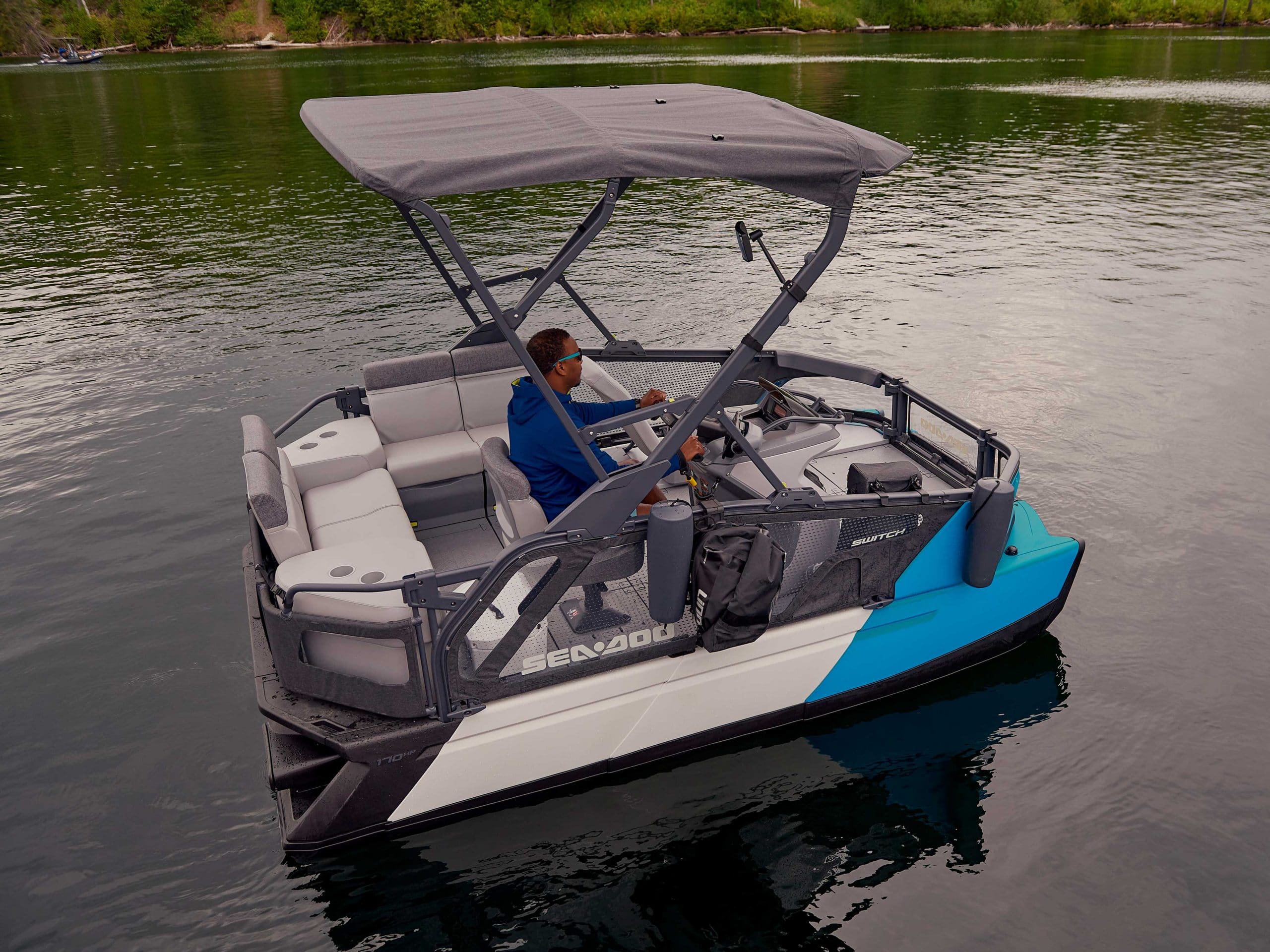 The Switch Sport makes water sports easy with the ski mode, rear view mirror and inflatable tube holder. Other LinQ accessories for making water sports easy are also sold.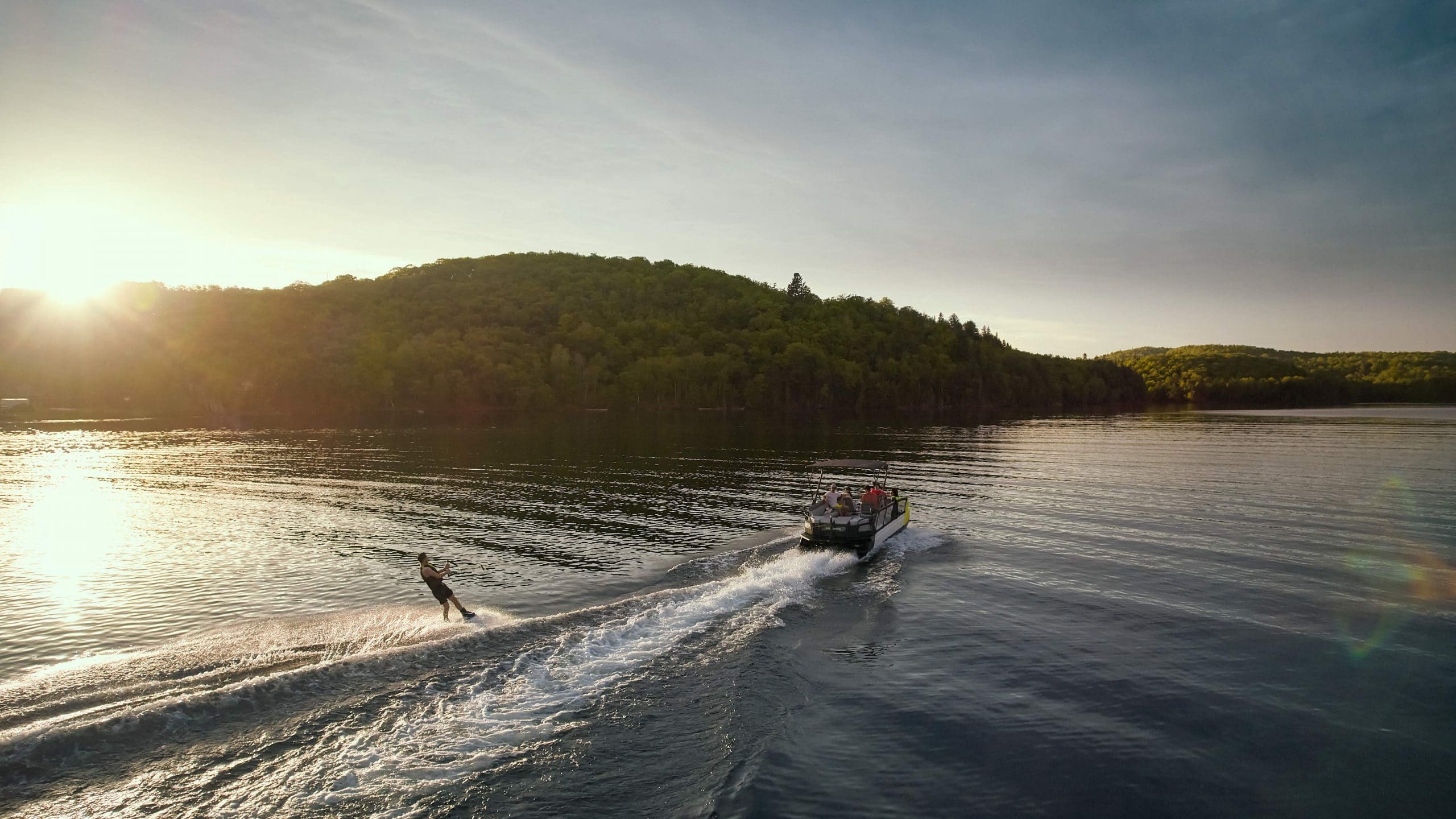 The front lounge area allows passengers to relax or sunbathe in comfort. The padded backrests and flooring are reminiscent of a wakesurf boat. Plus, the transparent panels offer real live action.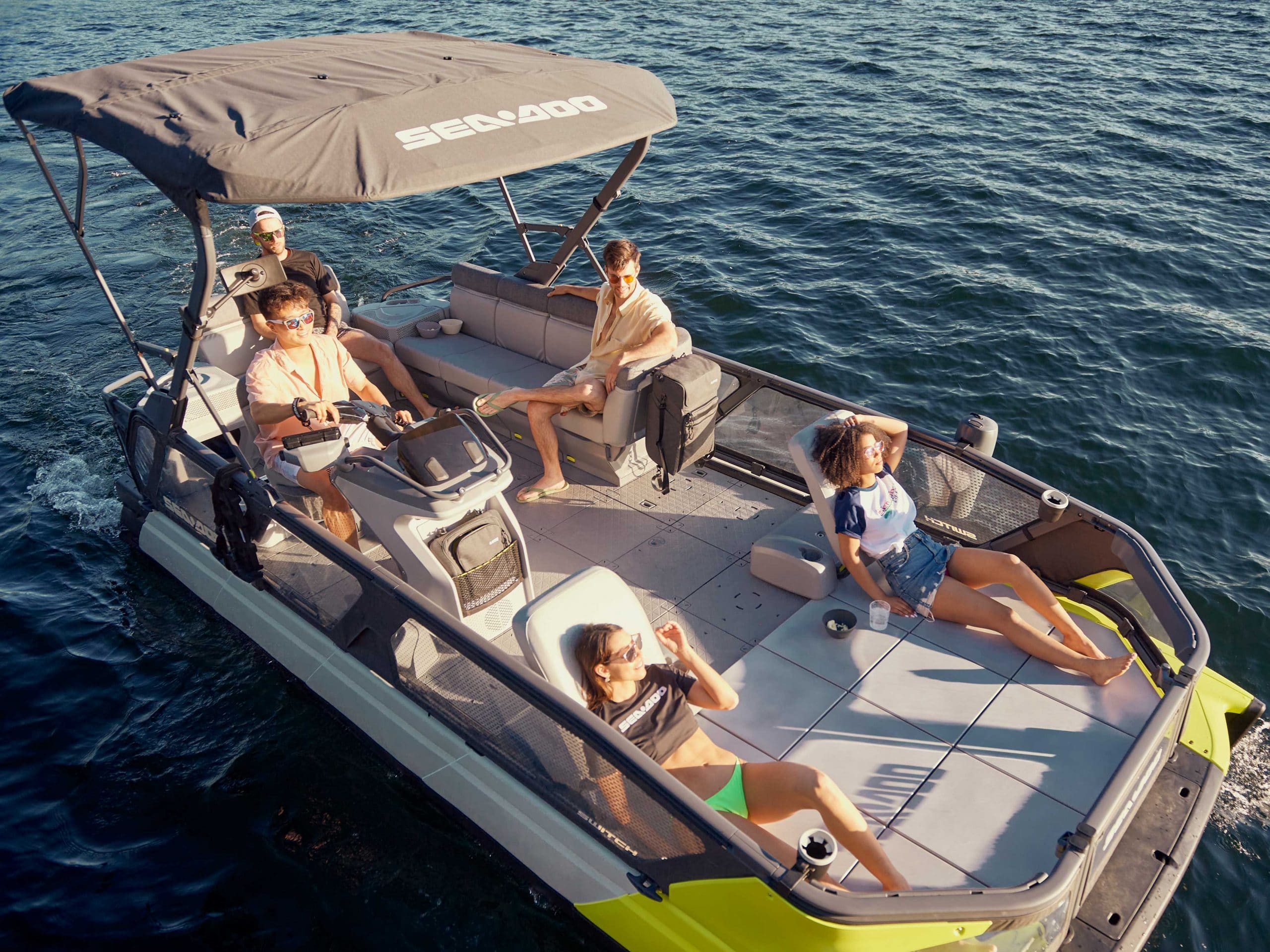 The Switch Cruise 2022
Finally, the most complete model, the Switch Cruise, offered between 18 and 21 feet in length, can accommodate between 7 and 9 passengers. The Rotax 1630 ACE engine develops between 100 and 230 hp. It is also offered in the same three colors as the Switch Sport.
For this model, a large boarding platform and a retractable ladder are included. The 100-watt BRP Bluetooth audio system is the perfect complement to this family pontoon.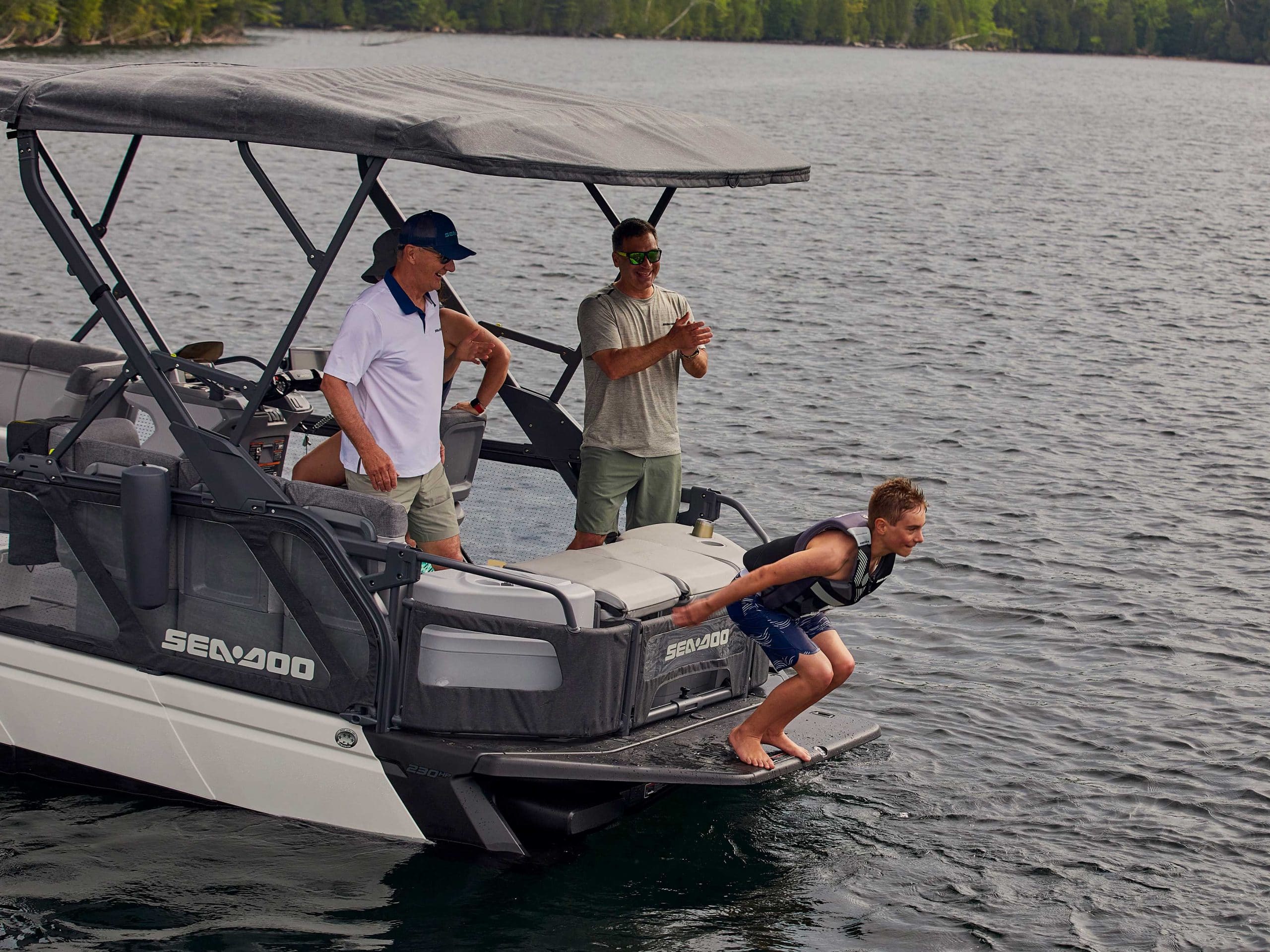 That's all well and good but…how much does it cost?!
Well, the Sea-Doo Switch 2022 pontoons start at $22,499, trailer included. That's pretty reasonable! BRP never stops innovating and surprising us, but this time, it's really out of the ordinary. The Sea-Doo Switch 2022 pontoon boat is much more than a boat.
Fish Pro line expands for fishing
The Fish Pro line introduces two new models that allow you to go fishing in the comfort of a Sea-Doo.
The Sea-Doo Fish Pro Scout 130
The Sea-Doo Fish Pro Scout 130 is the most affordable. It's ideal for people who like to fish occasionally, but don't want to compromise on active living and family fun. The front storage space is large enough to accommodate all your fishing accessories.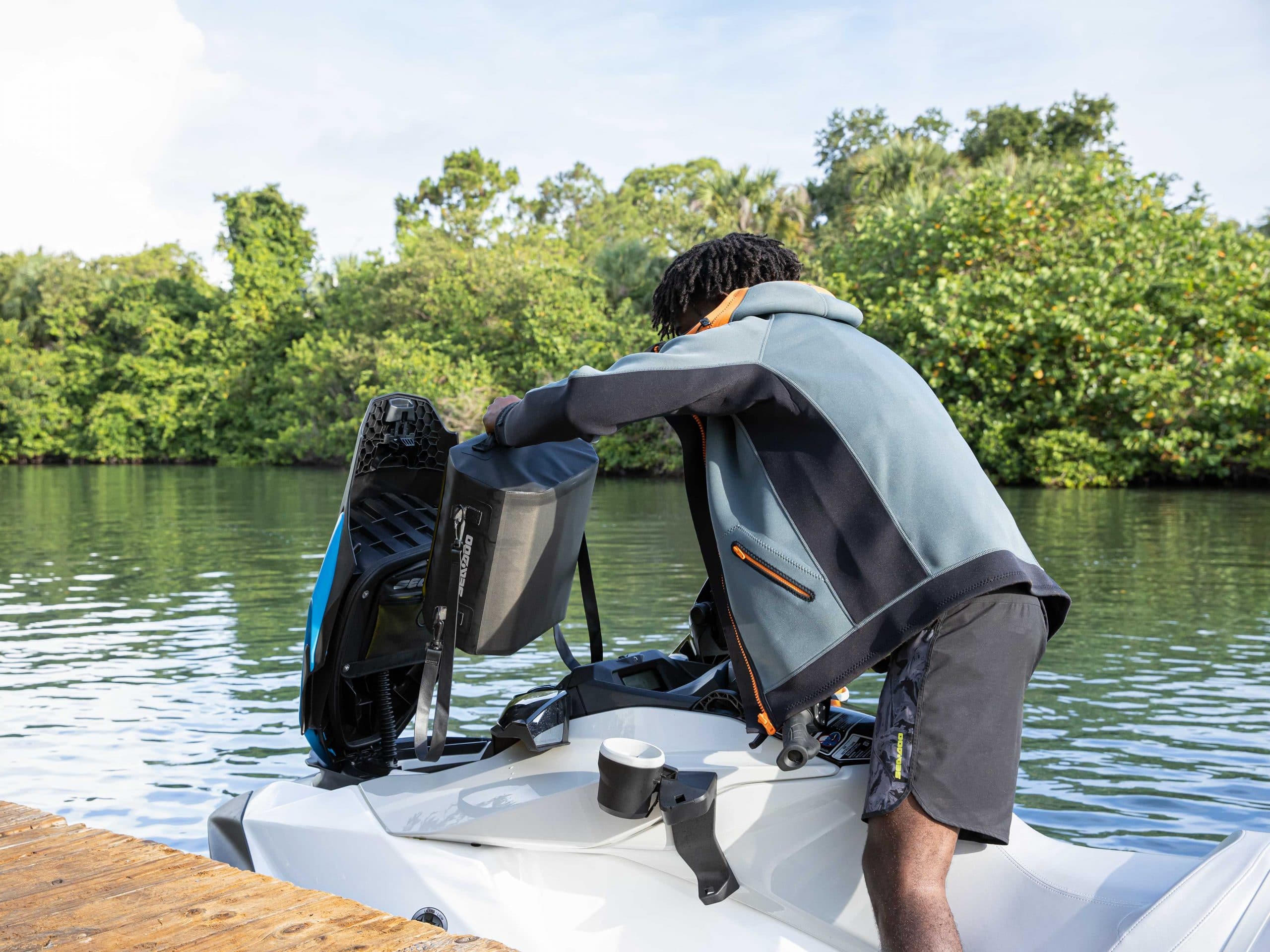 A LinQ Fishing Cooler is also included, allowing you to keep your drinks cool 😉
Garmin Fish Finder, a comfortable fishing bench and new technologies are included.
Several LinQ accessories can also be added.
In addition to the 130 hp Rotax 1630 ACE engine, Sea-Doo has also developed the most intuitive and innovative braking system in the industry.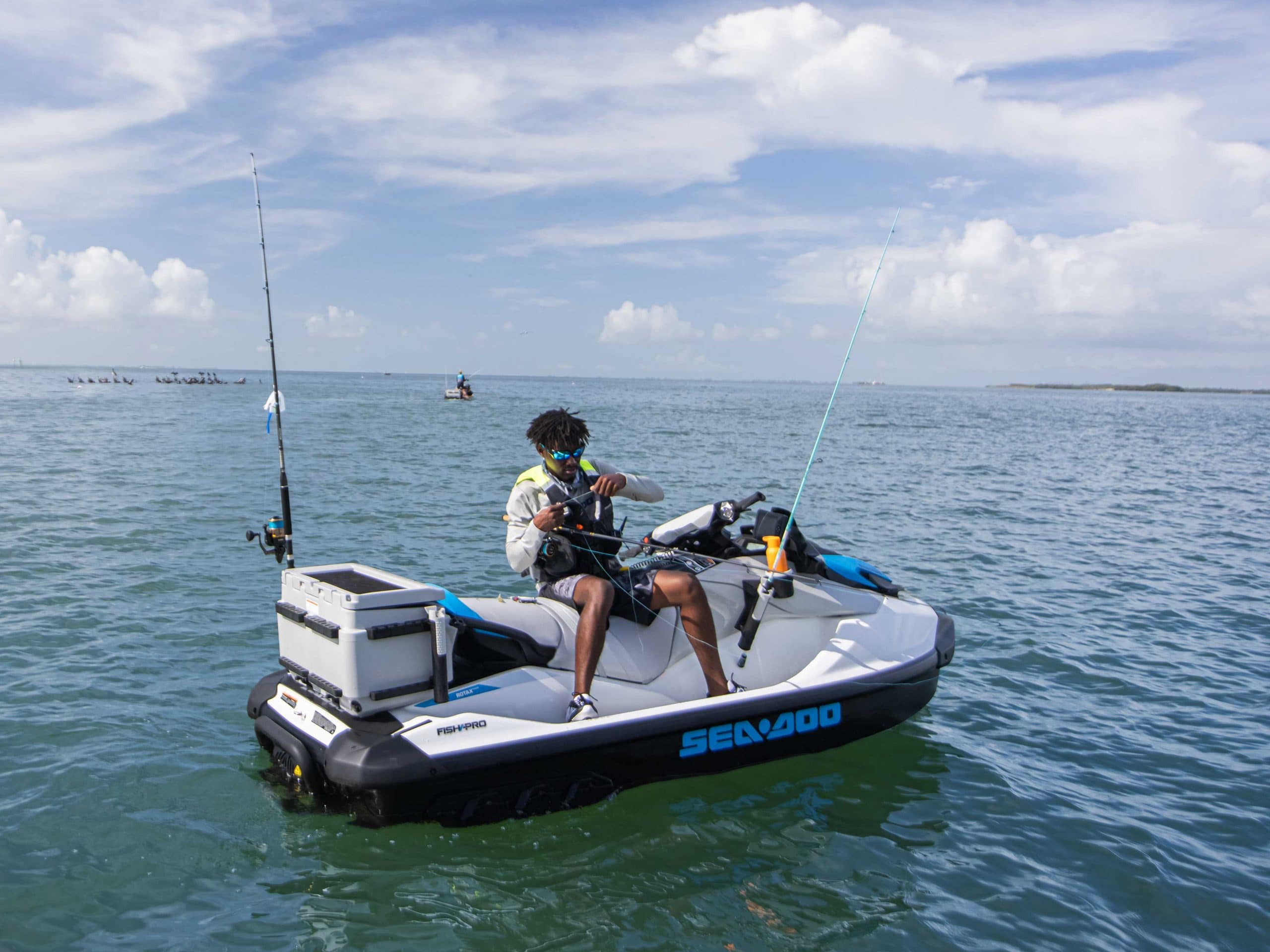 The FishPro Trophy 170
For the most dedicated of you…the FishPro Trophy 170! It's designed for a more competitive level of fishing. Just like a fishing boat, the FishPro Trophy offers a modular swivel back seat. In addition to a backrest, it rotates a full 360 degrees. Both the foot and the seat stow away to maximize space.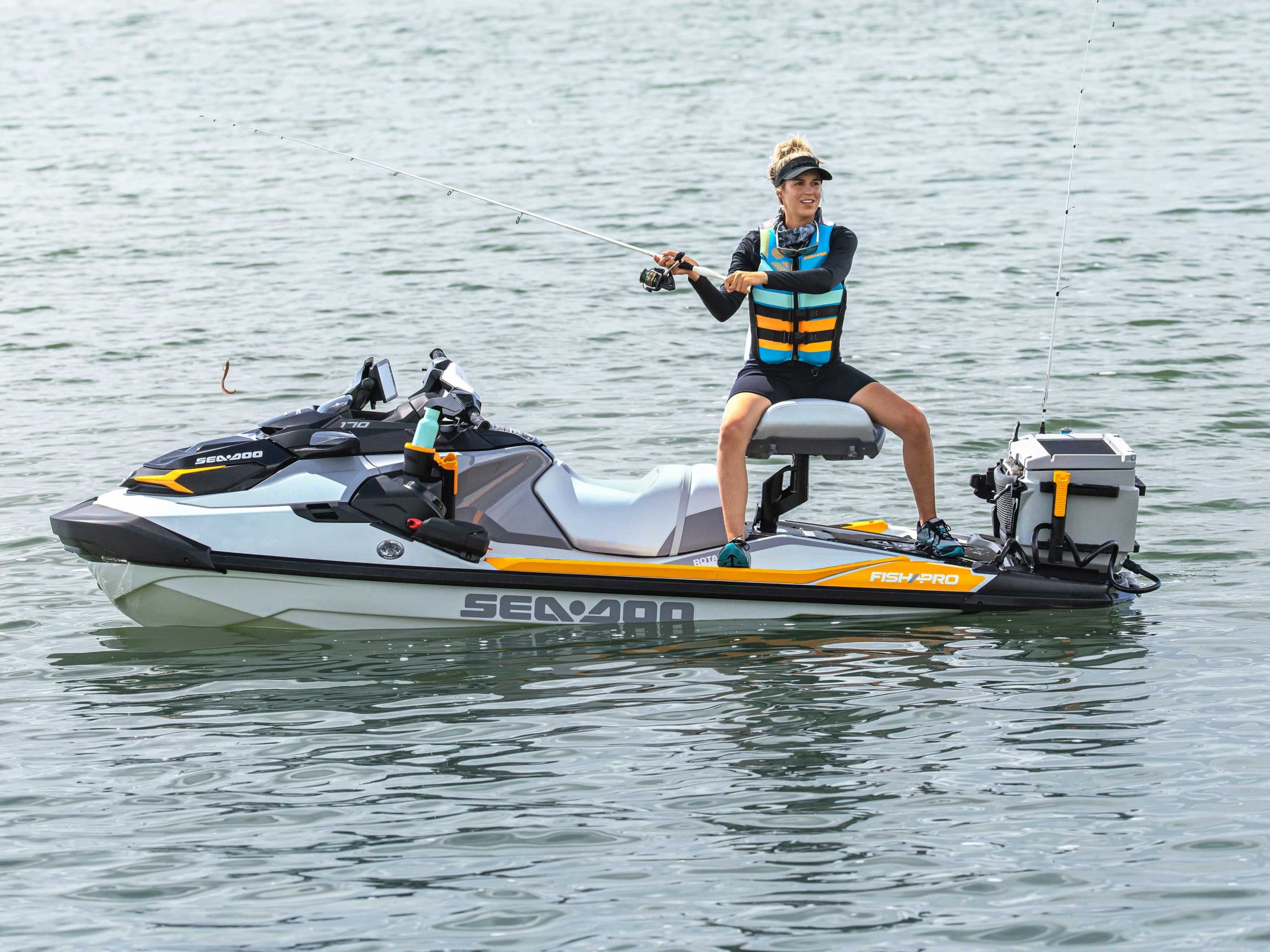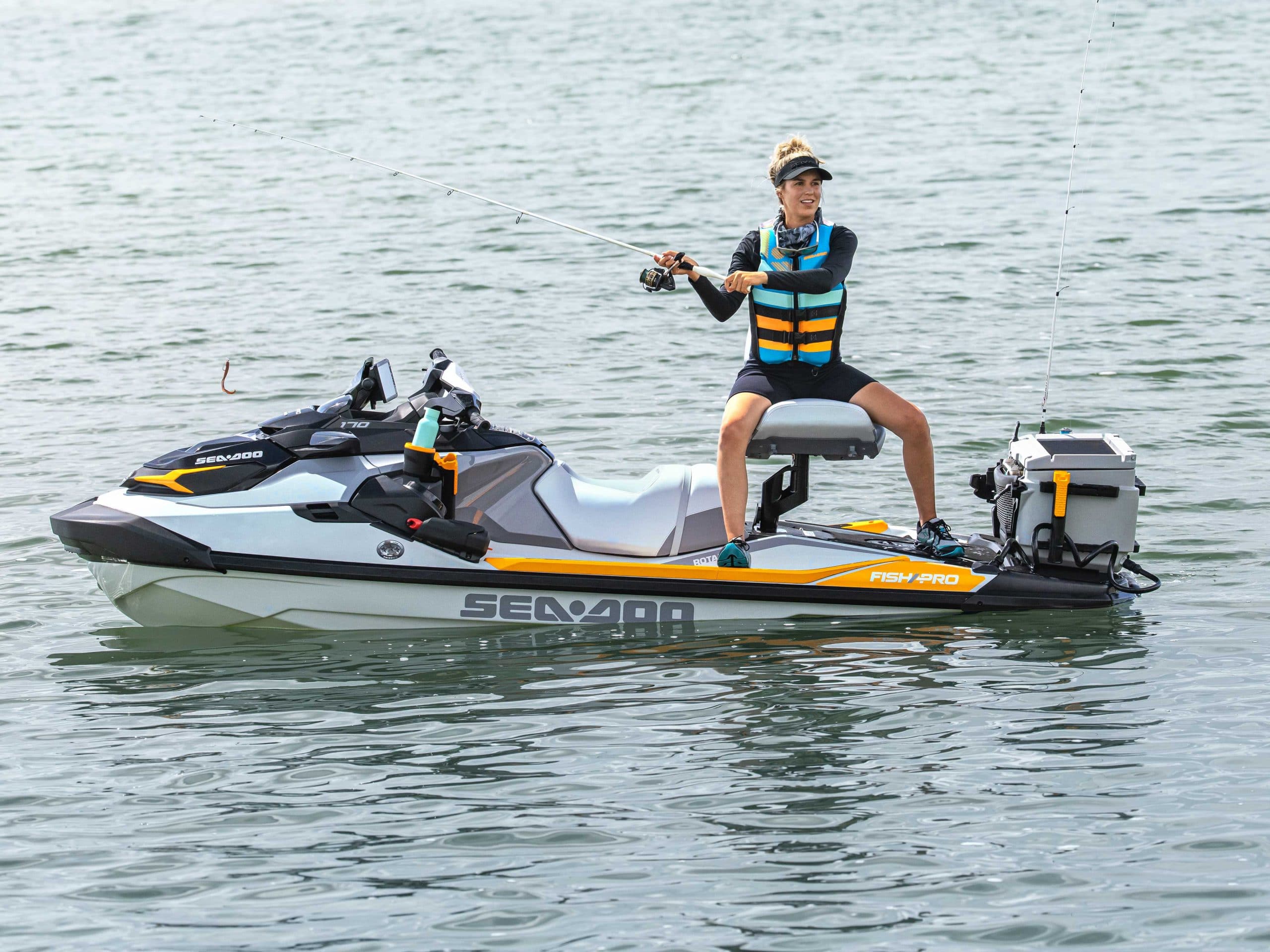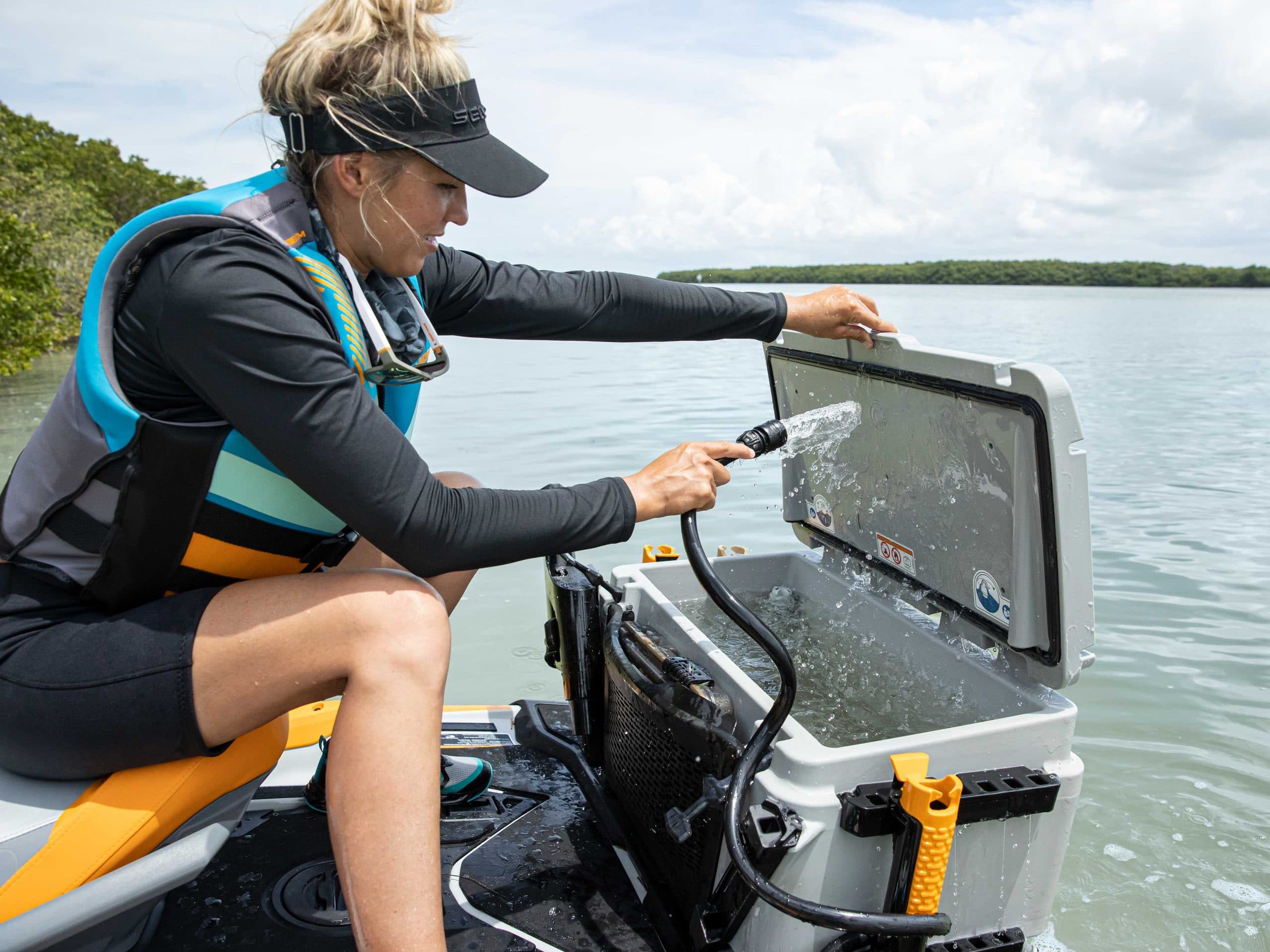 For this model, the LinQ Cooler includes a livewell. A built-in pump sends fresh water to keep the fish cool all day long.
An anchoring system is also included with this model, which makes it really feel like a boat.
As far as technology goes, a 7.8-inch Garmin color display as well as a fish finder and Garmin GPS are included.
The high-powered battery system allows you to charge all your electronics.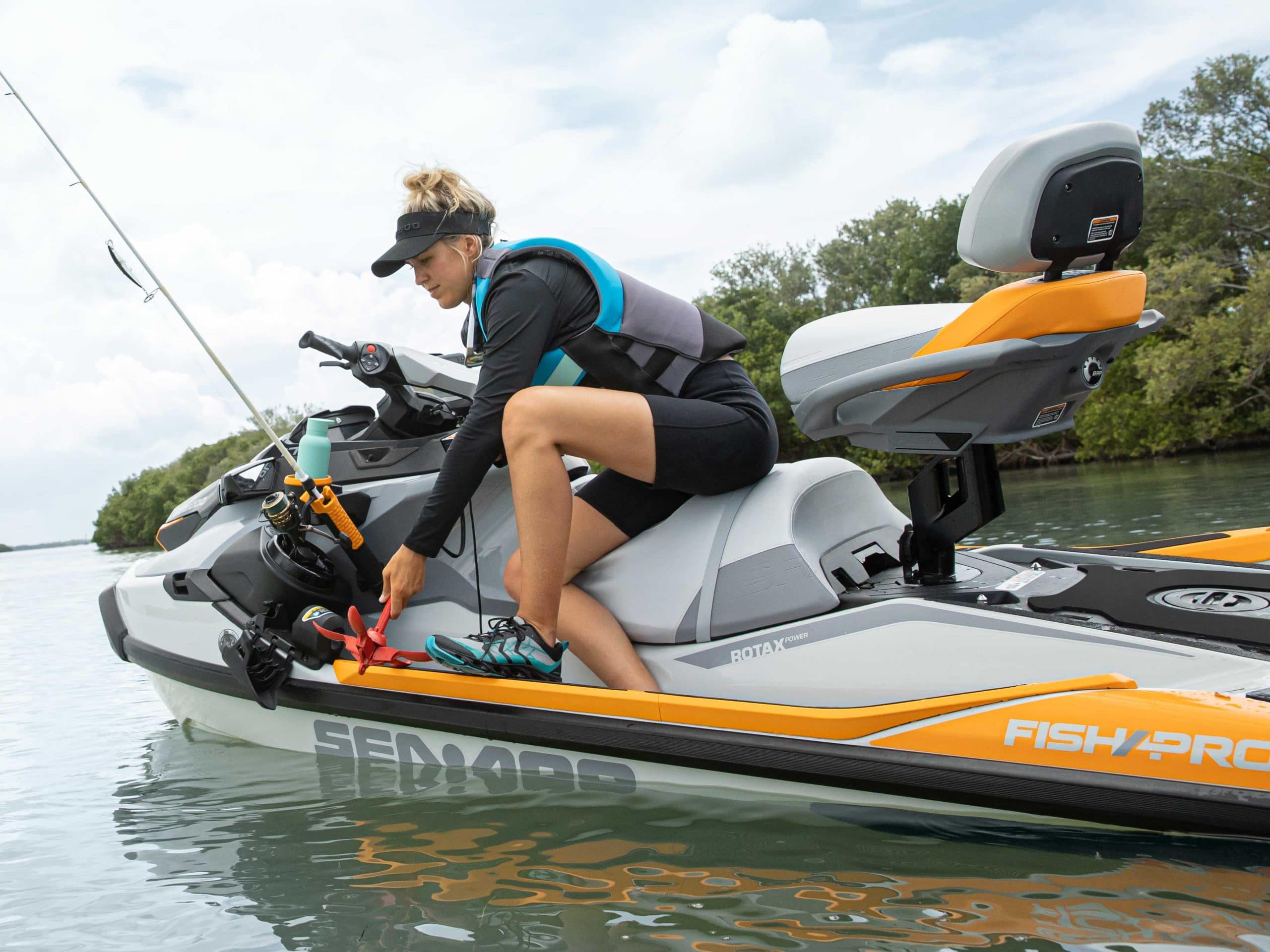 The Sea-Doo Fish Pro Sport 170
The Sea-Doo Fish Pro Sport 170 is still available, and the FishPro Trophy 170 is based on it. The motor also develops 170 hp. It also includes 5 fishing rod holders.
The BRP GO! application
The BRP GO! application will soon be available for use on the water. The application allows you to track your friends, share your own location and even send invitations for group trips. The GPS function also allows you to plan your trips and keep track of your routes.
What's most impressive is that you can pair your smartphone with your watercraft. The BRP GO! application will be displayed on your dashboard, a 7.8-inch color screen. The keypad on the handlebars allows you to control the application. More than 12 countries are currently covered by this application, as BRP continues to expand.
And you, will you join the Sea-Doo wave?!
Find your pontoon or watercraft at a dealer near you. In addition, all the new LinQ accessories and clothing are also available. Get these new products now!
While waiting for yours, you can always read on similar topics:
You can also watch our video presenting a day on a Sea-Doo for Cyndi and Émilie:
- Émilie ?