A Surprising Car!
This week, I got to see was the 2021 Acura TLX A-Spec was made of. As the title indicates, I was shocked. Since this vehicle has a great deal to offer to both sports car and luxury car enthusiasts, I would not be surprised to see a whole lot more LTX on our roads in the near future.
The TLX is available in four models: the TLX, TLX Tech, TLX A-Spec and TLX Premium.
It's the most extraordinary car I've ever been able to test drive, given my criteria and tastes. Here are 5 good reasons why this car will become your new dream car.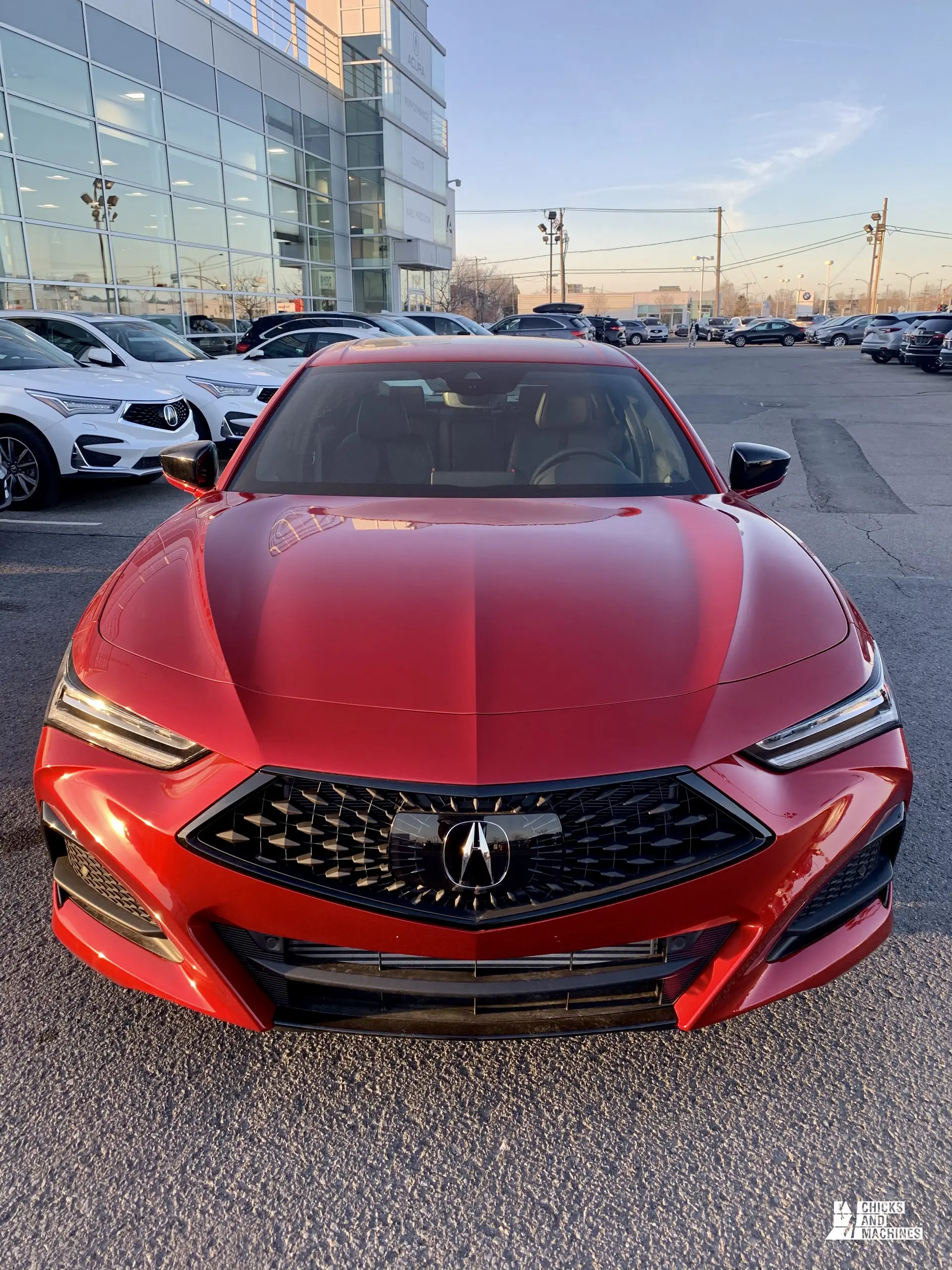 #1: Performance
This car comes with a 2.0L – turbocharged 4-cylinder engine with 272 horsepower and 280 lb-ft of torque reaching 0-100 km in 7 seconds. It is paired with a 10-speed automatic transmission with Super Handling All-Wheel Drive (SH-AWD) and Integrated Dynamic System (IDS). The vehicle responds instantly to pedal and steering wheel commands. It handles quite incredibly well and carries really well. Its fuel consumption is equally impressive, with an average of 11.3L/100 km in the city and 8.1L/100 km on the highway. The vehicle has 4 driving options: the "Dynamic Mode" allows you to change the vehicle's specifications according to your driving preferences. NORMAL mode is suitable for all types of drivers; SPORT mode allows for a more spirited driving experience and increases the engine's rumble; COMFORT mode offers a smoother and more supple ride. Finally, the INDIVIDUAL mode allows you to customize your driving parameters.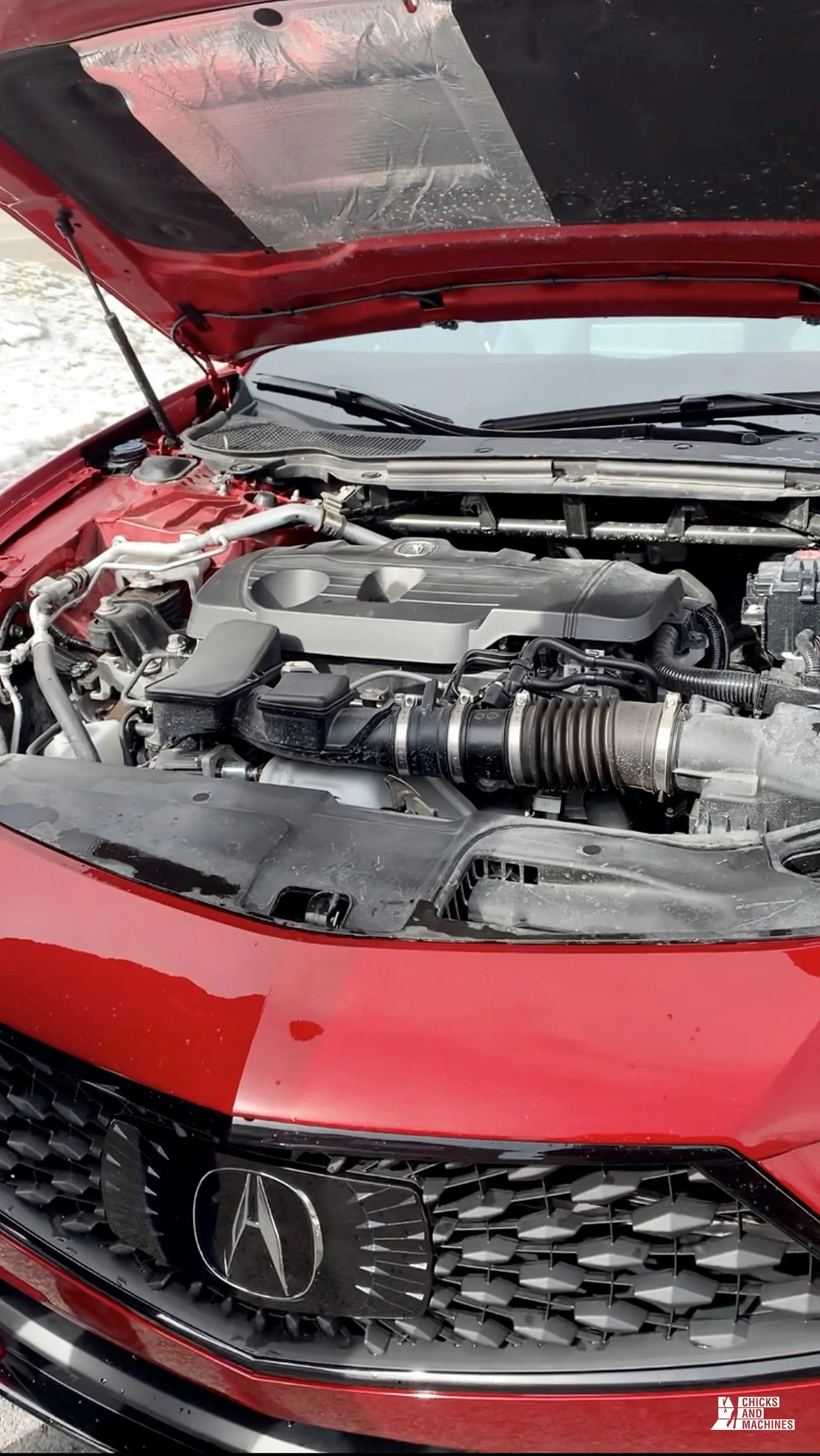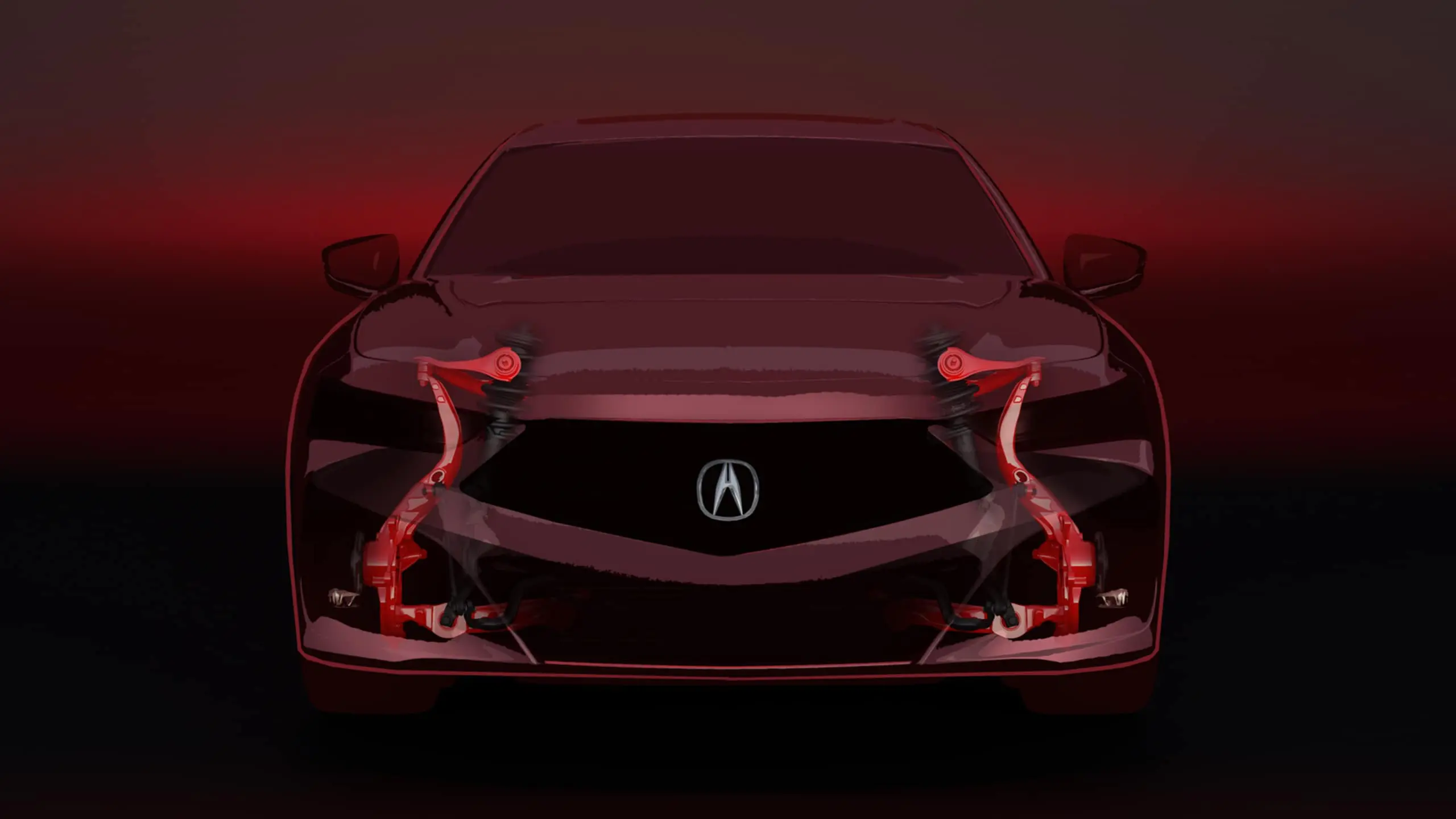 #2: Technology
Acura will never cease to impress with its advanced technologies. Many new technological features have been added to the Japanese manufacturer's vehicles, starting with driver assistance features. A Lane Keeping Assist System (LKAS) helps drivers stay in their lane when the turn signal is not on to indicate a lane change. The vehicle also has an emergency braking system that activates when the vehicle in front of you brakes hard. You can adjust the braking detection distance, and even disable this option if you wish to do so.
In my opinion, the most remarkable technological addition is also the most subtle. I'm talking about a speed limit indicator that's always associated with the road you're on. In the dashboard at the top right, you will always see the speed limit. There is also a charging platform for your phone. However, you must have the appropriate phone case designed for this purpose.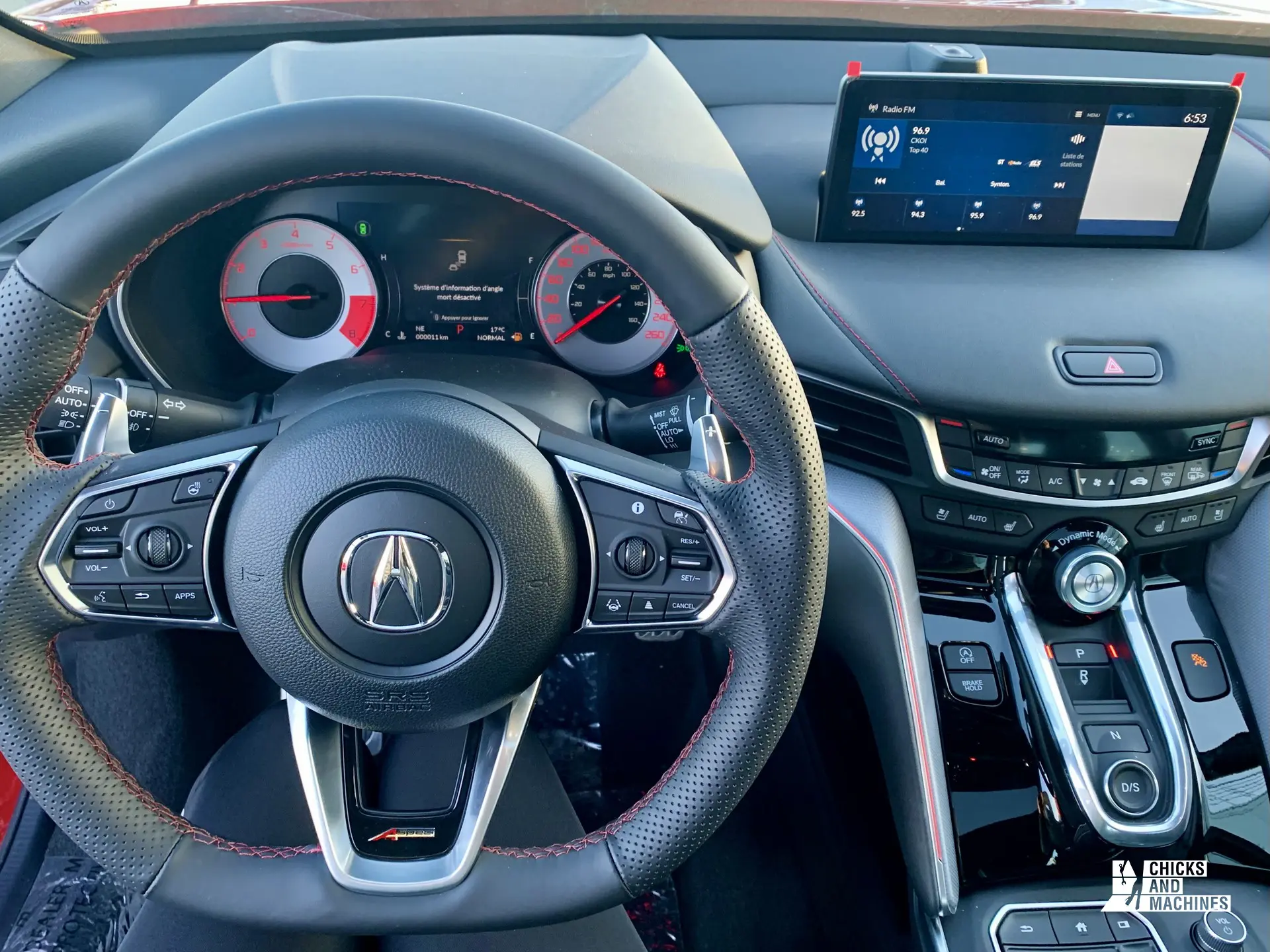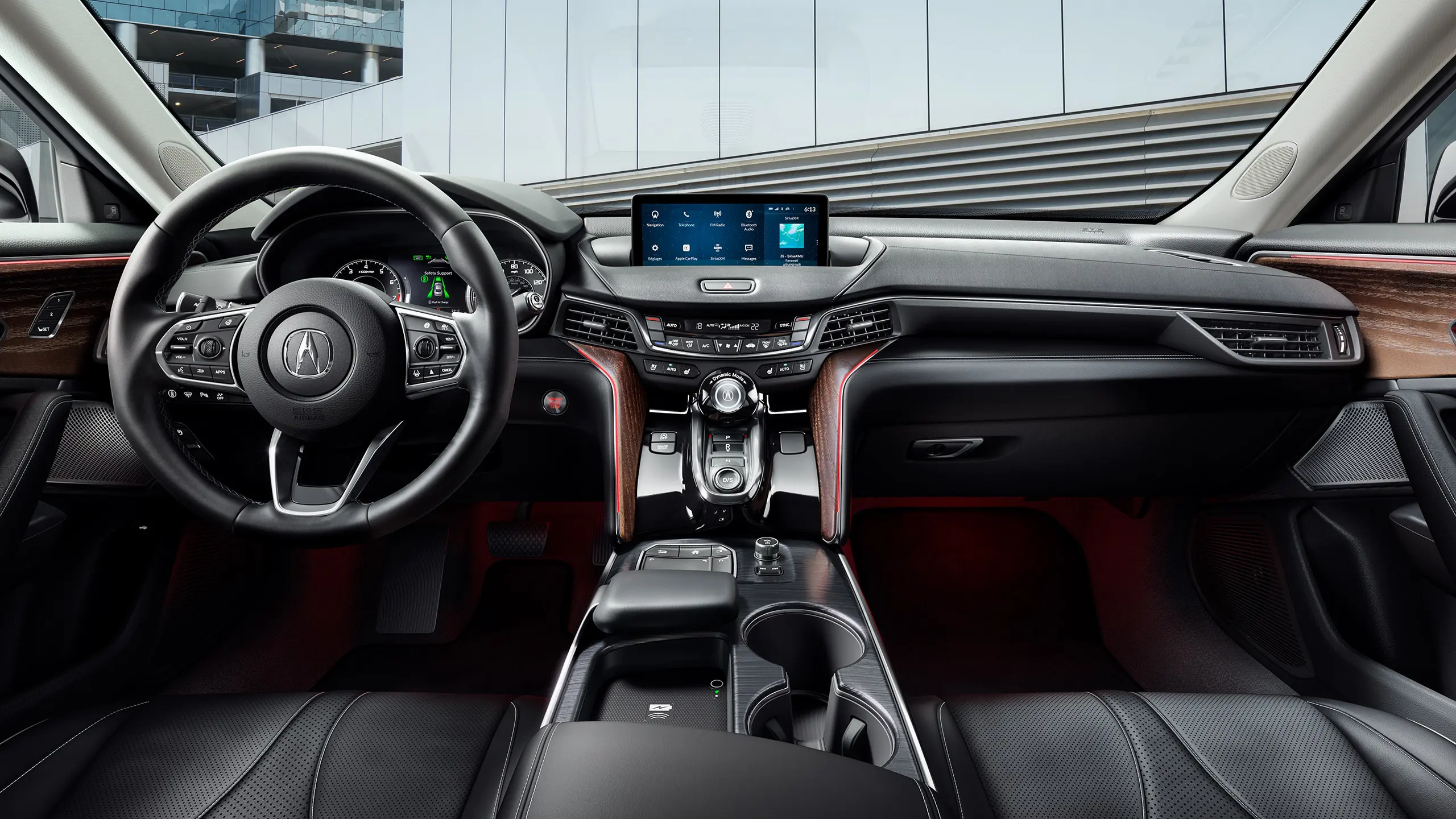 #3: Driving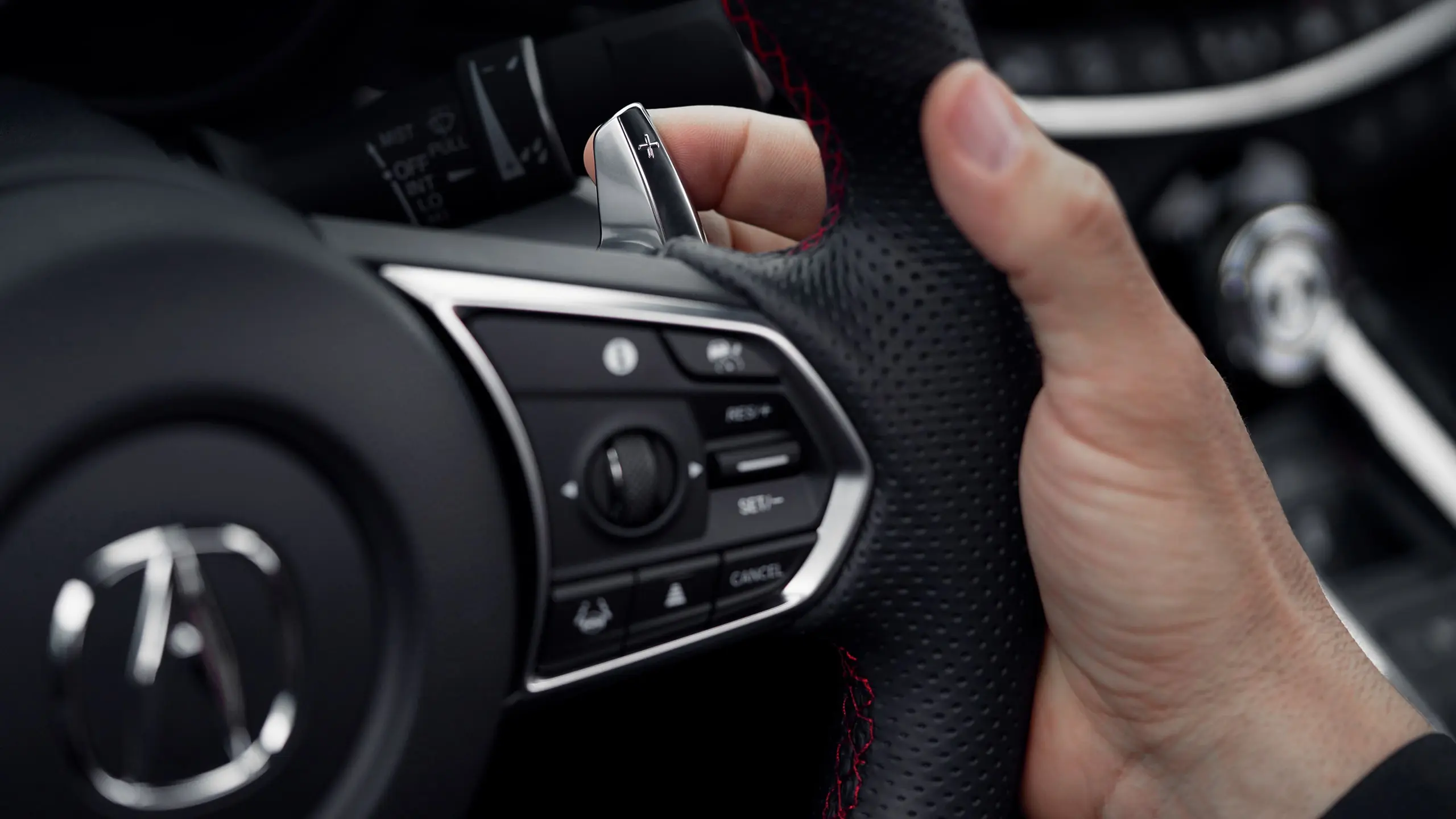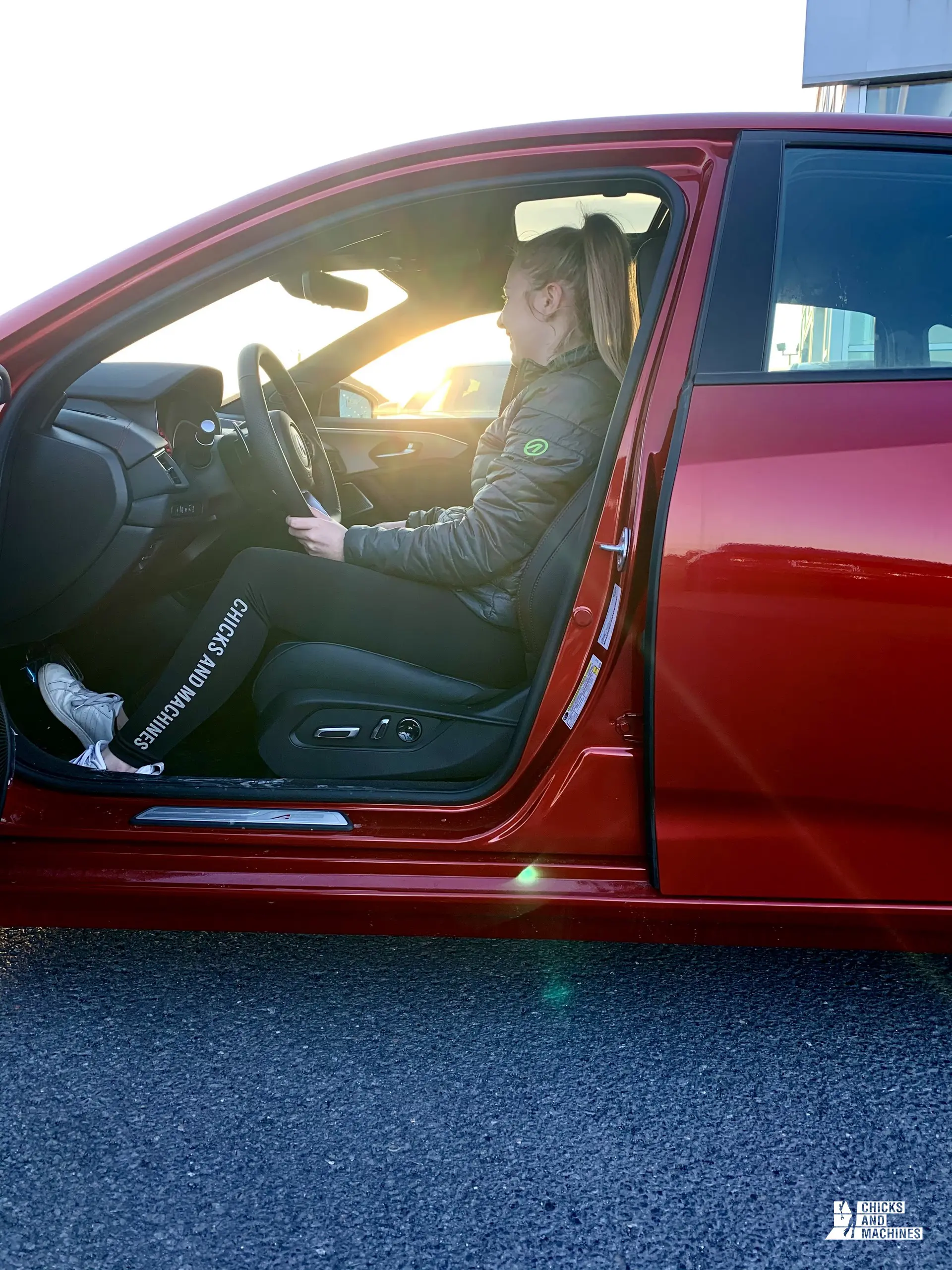 The ride is quite remarkable. I have never driven a vehicle with such good handling.
Acceleration is so smooth and instantaneous that I had to keep a constant eye on my speedometer, otherwise it was very easy to exceed the limits.
The curves are very smooth and I never felt that the vehicle lost its balance. All the roads feel like they have been repaved. For Québec's roads to feel like those of California, I think, is proof that the suspension does more than a good job. The overall ride is just amazing!
#4: Interior
The look is as sporty on the inside as it is on the outside, starting with the extremely comfortable seats in both the front and rear. They come with the cooling option and you can adjust the lumbar support for added comfort. The center console is wide enough for both the driver and passenger to lean on at the same time, which is very convenient considering that it can create discomfort between the driver and passenger. It may seem a bit superfluous, but I know many will now be able to enjoy this detail. There is also a touch-control panel to help ensure that you keep your attention on the road while you select your next song. To add to the car's luxurious look, slick, little red lines light up to redefine the interior curves when it starts to get darker.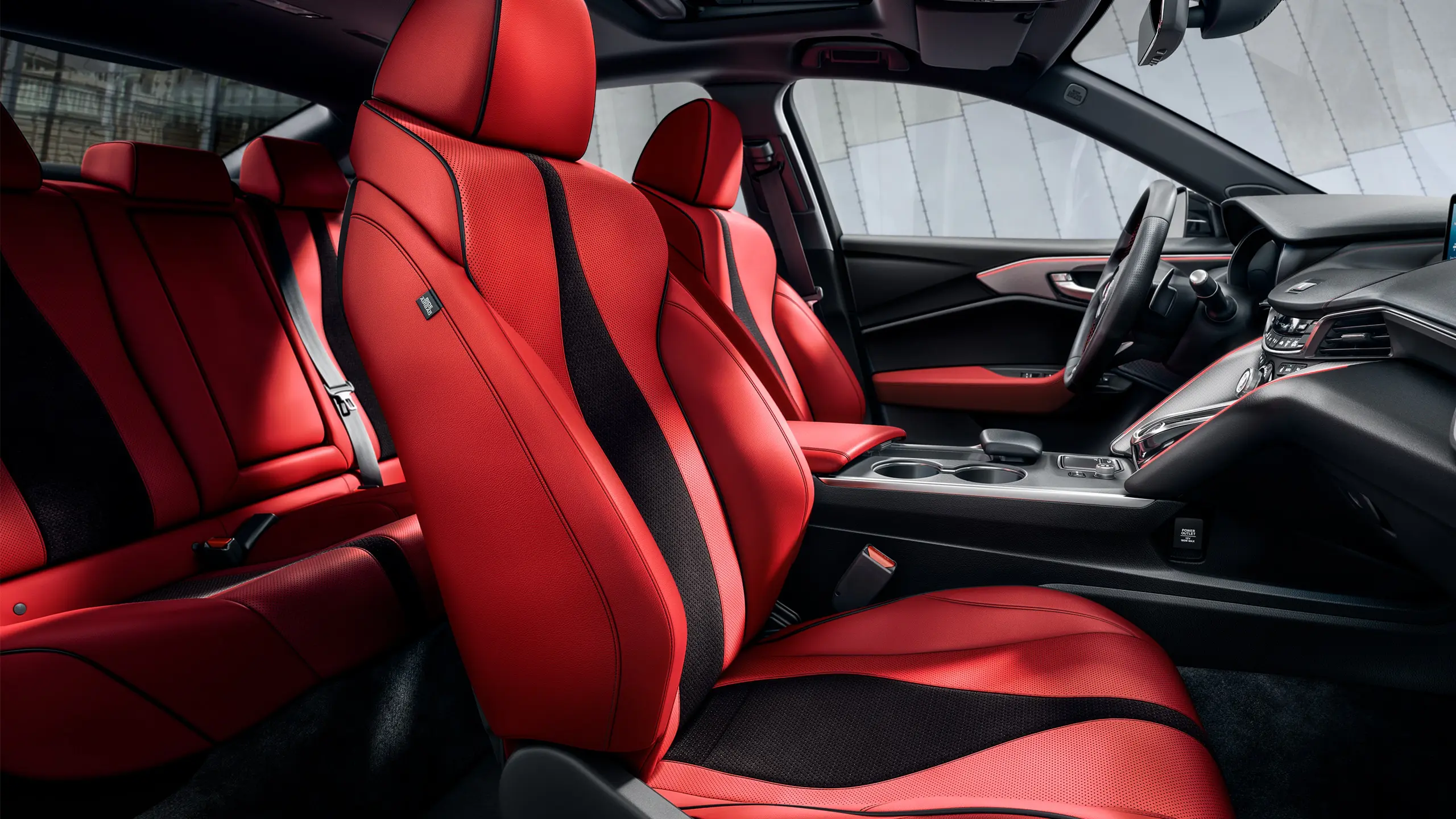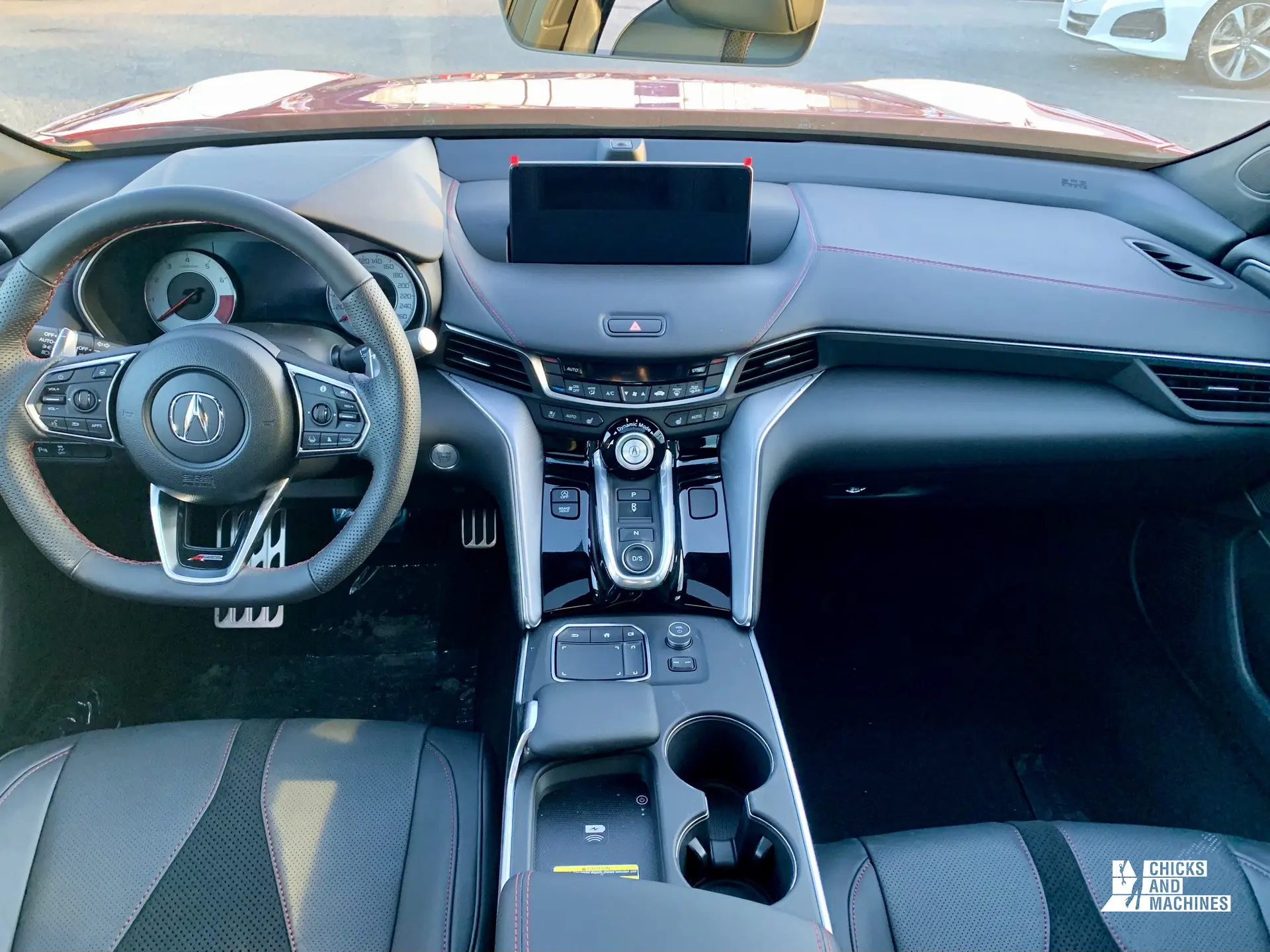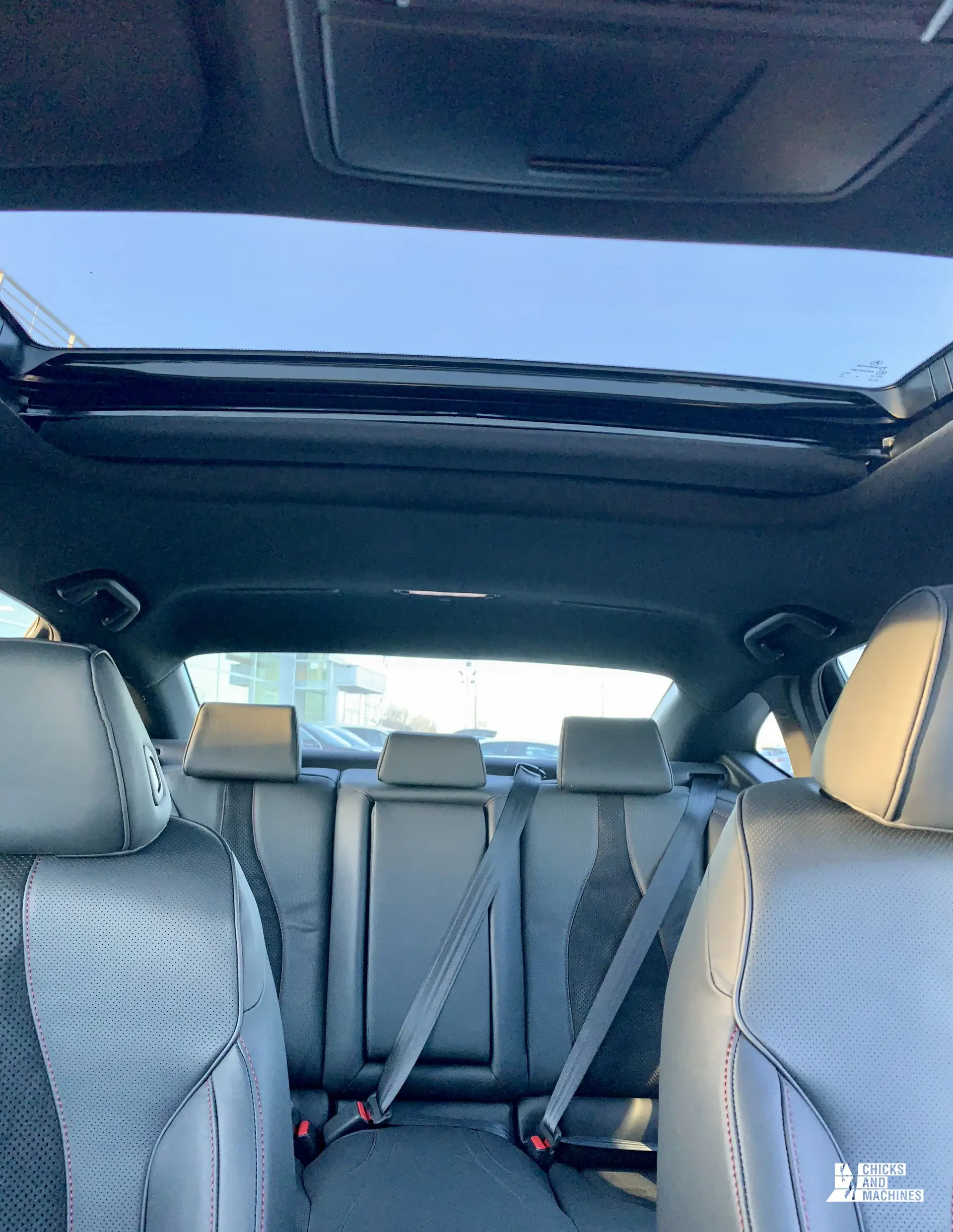 #5: Exterior
I lost count of the number of heads that turned while I was driving this beautiful car. The TLX's redesigned look really does make an impact. It comes with 19″ alloy wheels, a discreet spoiler that hugs the back of the car perfectly, and a sleeker chassis. The Jewel Eye DEL headlights and fog lights really illuminate the road and for a longer distance, without blinding other drivers at the same time. The left mirror automatically lowers when you back up to make parking much easier. Also worth mentioning is the dual exhaust tailpipe that completes the sporty look of the vehicle.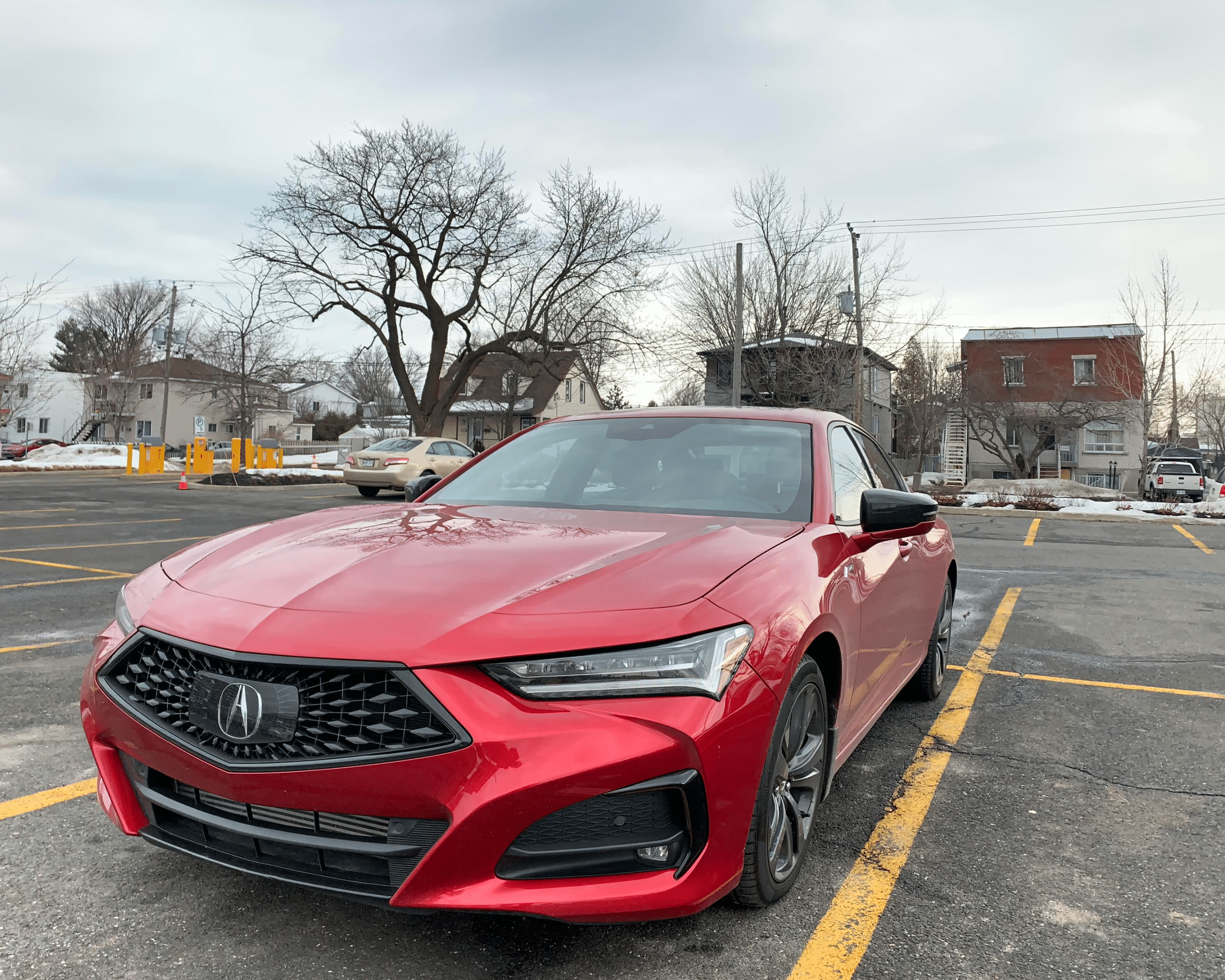 Acura's Little Surprise
Acura has put the "cherry on top" by announcing the release of the TLX Type S in September 2021 in the United States. The Canadian launch date is yet to be confirmed. With a Twin-Turbo V6 engine, power will be estimated at 355 horsepower and 254 lb-ft of torque. It will also feature Super Handling All-Wheel Drive (SH-AWD) and Integrated Dynamics System (IDS) for more efficient acceleration, and outstanding handling and ride. An adaptive suspension and Sport+ driving mode will also be available for those who enjoy an extra adrenaline boost. Brembo brake calipers will also be added to match the extra power offered by the new model. The exterior will be even more impressive with front and side skirts added to the body and combined with 20-inch alloy wheels. The estimated selling price of the new model is around $60,000.
In conclusion, this vehicle is perfection to me. As a mother of a one year-old boy, the only thing that is a bit less practical for me is the living space in the rear passenger compartment and the suitcase capacity. This vehicle, however, is basically a sports car, so these points don't really matter. This car has a whole lot to offer for its selling price ($52,000). What are you waiting for to reserve your Acura TLX A-Spec?