It's winter tire time!
In Quebec, from December 1 to March 15, road users are required to have winter tires on their vehicles.
The obligation applies to all motorized vehicles traveling on the road and registered in Québec. And if you do not respect this law, what is the risk?
You risk a fine between $200 and $300. But also, and ESPECIALLY, you risk your safety, your life, the life of your passengers and that of the road users around you.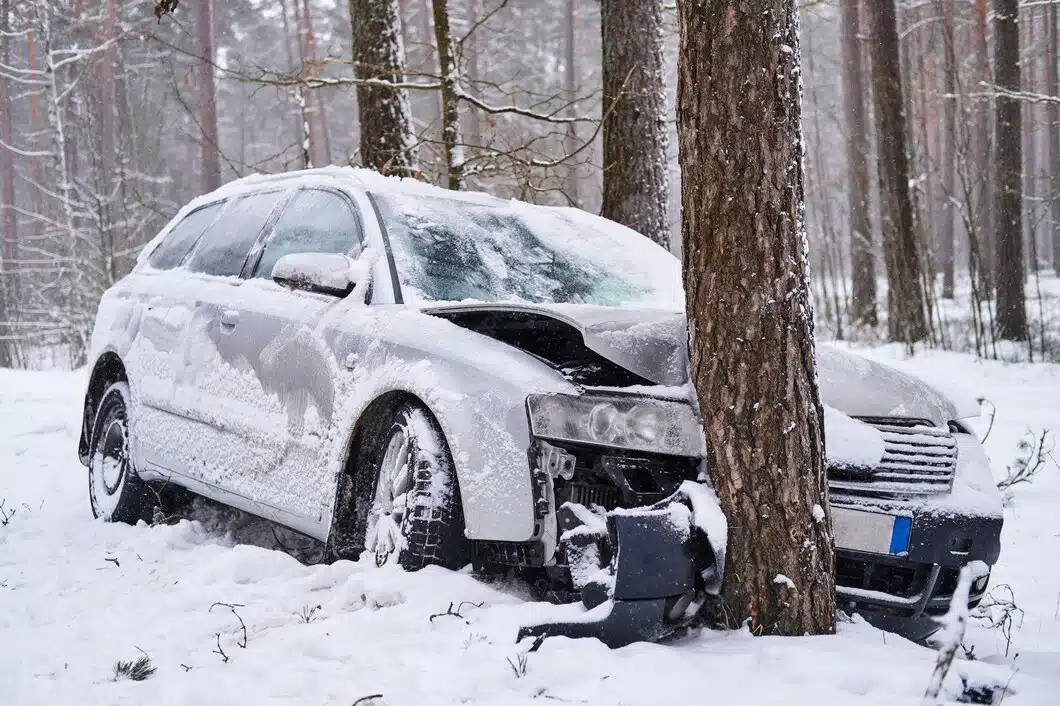 The rubber of a summer tire does not have the appropriate components to withstand the cold.❄
As a result, when used during low temperatures, the summer tire will crack and lose its traction which is greatly needed to drive on our icy roads. Braking distance will also be affected. Less effective braking, slippery roads, this is a recipe for a magnificent uncontrolled skid that can end up in the ditch, in a concrete wall, in another car…
In addition, by using a summer tire in winter, its wear rate increases by 3 to 5 times. The tire will therefore be unusable very quickly, regardless of the season.
A few exceptions apply to the law.
trailers,
heavy vehicles,
vehicles recently purchased or equipped with a transit (without exceeding a period of 7 days)
These can be driven without winter tires.
There is also an exemption form that can be completed on the SAAQ website and which allows a 7-day deferment (for a maximum of 4 exemptions per vehicle per winter) to the delight of motorcyclists who can stretch the season, or start it earlier!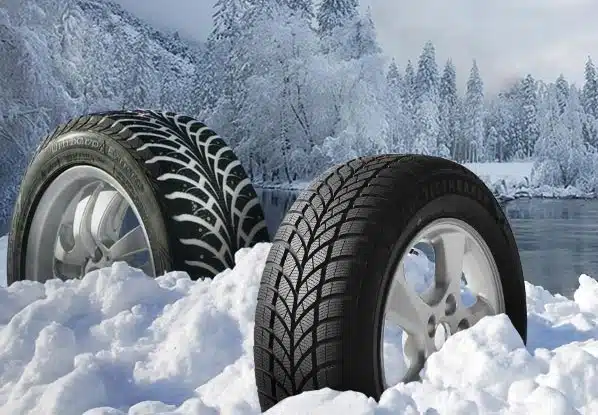 A winter tire is designed to:
have better traction in the snow;
quickly evacuate snow and slush;
reduce braking distance by at least 25%;
accelerate steadily;
A tire suitable for winter driving has this pictogram:

It can also be fitted with crampons (studded tires).
Warning! A winter tire does not prevent accidents! Safe driving is essential at all times!
How to check your tires?
During the winter, it is strongly recommended that the depth of the tire grooves be at least 4.8 mm for maximum efficiency. Nevertheless, the authorized limit is 1.6 mm.
To check if your tire is still good, take a quarter and insert it into one of the grooves, the caribou's nose down. If the animal's muzzle is visible, the grip in the snow may be poor.
It is recommended to check each tire in several places. A tire that is more worn than another may indicate another problem with the vehicle, such as misalignment.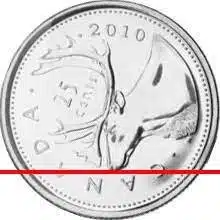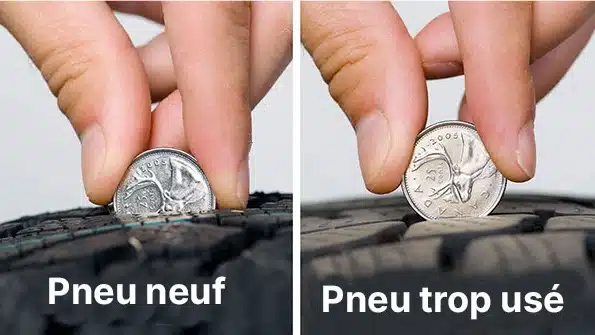 To ensure that the tire is in good condition at the time of installation, it is important to store it properly. Avoid hot and humid places, UV rays and bad weather; they should be left to rest on their side as much as possible. If vertical storage is necessary, it is important to rotate the tires to avoid ending up with flat tires.
If in doubt about the condition of the tires, have them checked by a mechanic before they are installed on your vehicle. For a sound opinion, you can go to the experts at "Bumper to Bumper", or at "Rachel Pneus Mécanique".
If the snow ever falls before you've had time to change your tires, don't panic. Drive slowly, especially in turns. Keep a greater distance from other vehicles. Make sure your full attention is on the road.
Check your vehicle before driving. Make sure that the pressure of the tires that are on your vehicle at the time is good.
An overinflated tire increases the risk of aquaplaning and the braking distance.
An under-inflated tire decreases grip and increases the risk of a puncture.
In the event of a skid, try to keep calm! (Yes, yes, we know, it's easier said than done) Avoid braking and instead try to steer the vehicle without making any sudden movements.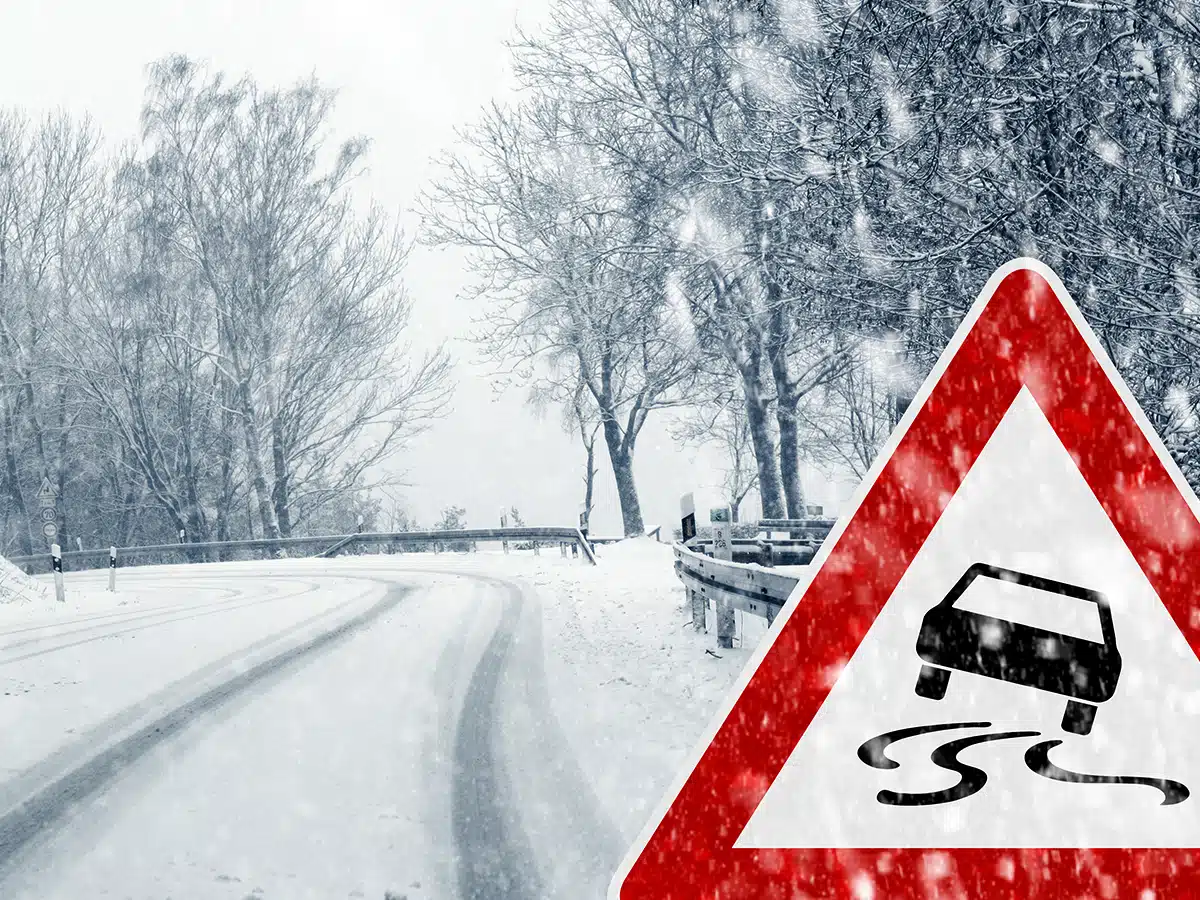 Where to go?
Many places perform the tire change.
You can go directly to your dealer.
Canadian Tire has a number of locations and garages that can provide this service.
There are service centers like at "Costco" where, by being a member, you can find tires at good prices.
There are also many lesser known "tire centres", for example "Super Tires" in Dorval, where you can find tires at a great price and have them installed immediately.
If you don't have time to travel, many companies can travel for you. Installing tires at home is a very practical and still affordable solution.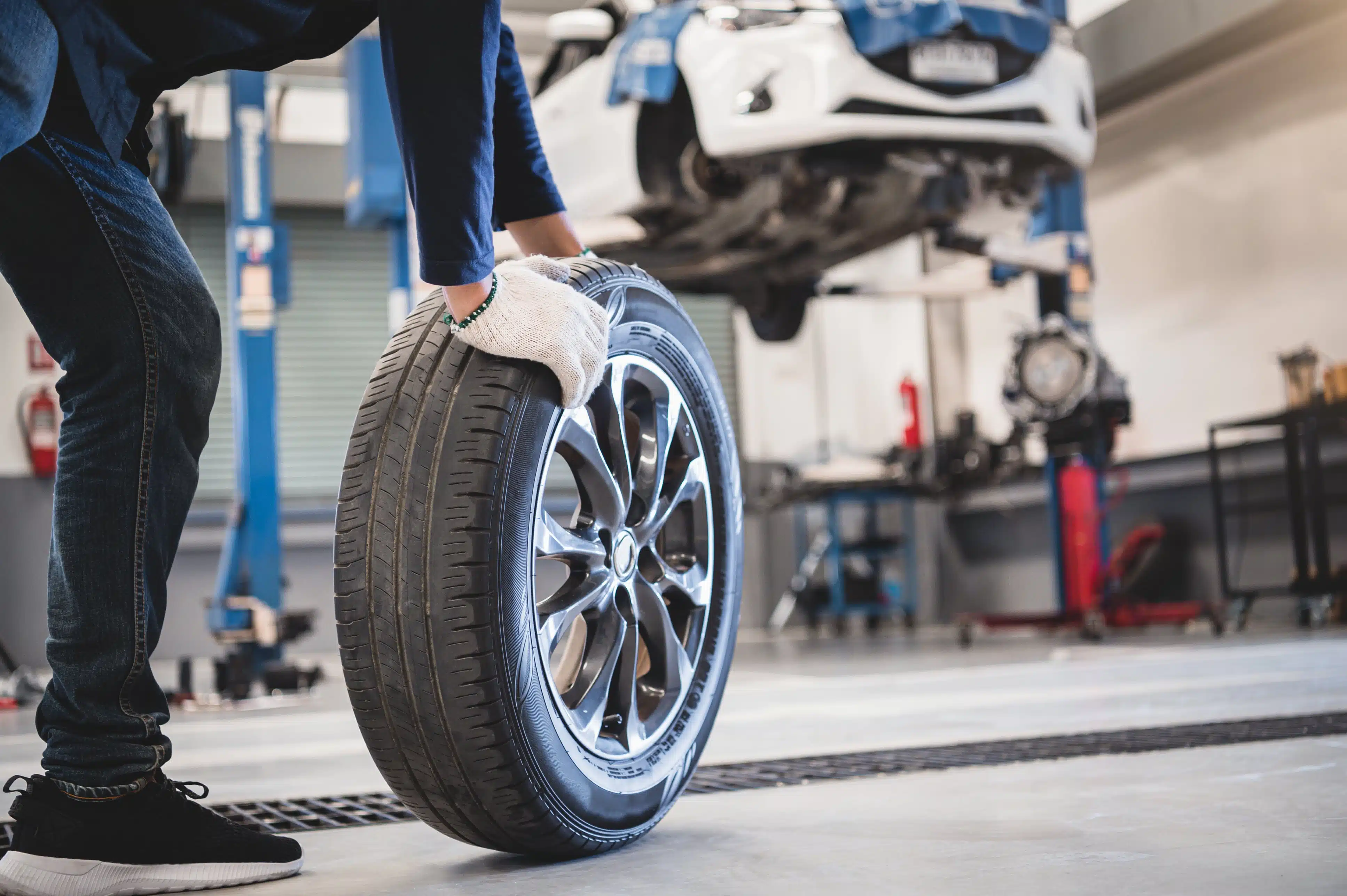 The watchword is to plan ahead!
EVERYONE is looking to get their tires changed at the same time.
Do yourself a favor, and make your appointment well in advance so you don't get tricked and stuck when the snowflakes arrive. In Quebec, the temperature is surprising. Better to have your tires installed sooner than too late; we thus avoid unpleasant surprises and we do not put ourselves in danger (not to mention the possibility of receiving a hefty fine)!
SO? What are you waiting for? Activate an alarm on your phone right away. It will be done! 😉
MH