Ride in Style: My Review of the 2022 GMC Sierra Denali Ultimate Edition Truck
You know it like me, when you practice motor sports you need a vehicle capable of taking you everywhere with your motorized toys. Whether it's towing a trailer with a side-by-side in it, putting your dirt bike in the box of your truck, or pulling your boat, nothing beats a reliable vehicle strong enough to transport your babies.
Personally, I find that with a truck everything is easier. So when GMC Canada asked me if I wanted to try the crème de la crème on the market, I didn't hesitate for a second. You can't refuse a 2022 GMC Sierra Denali Ultimate Edition, my friend!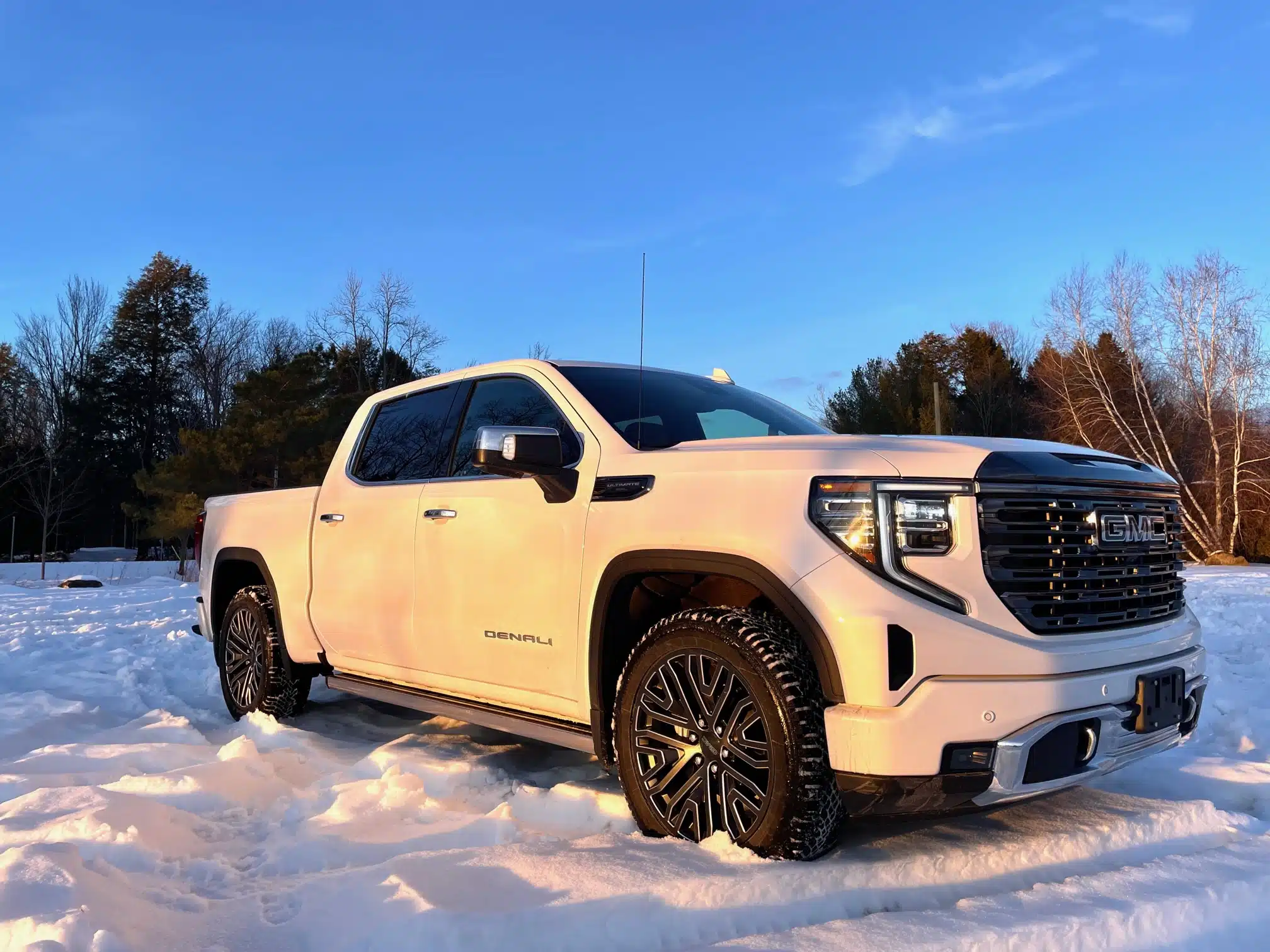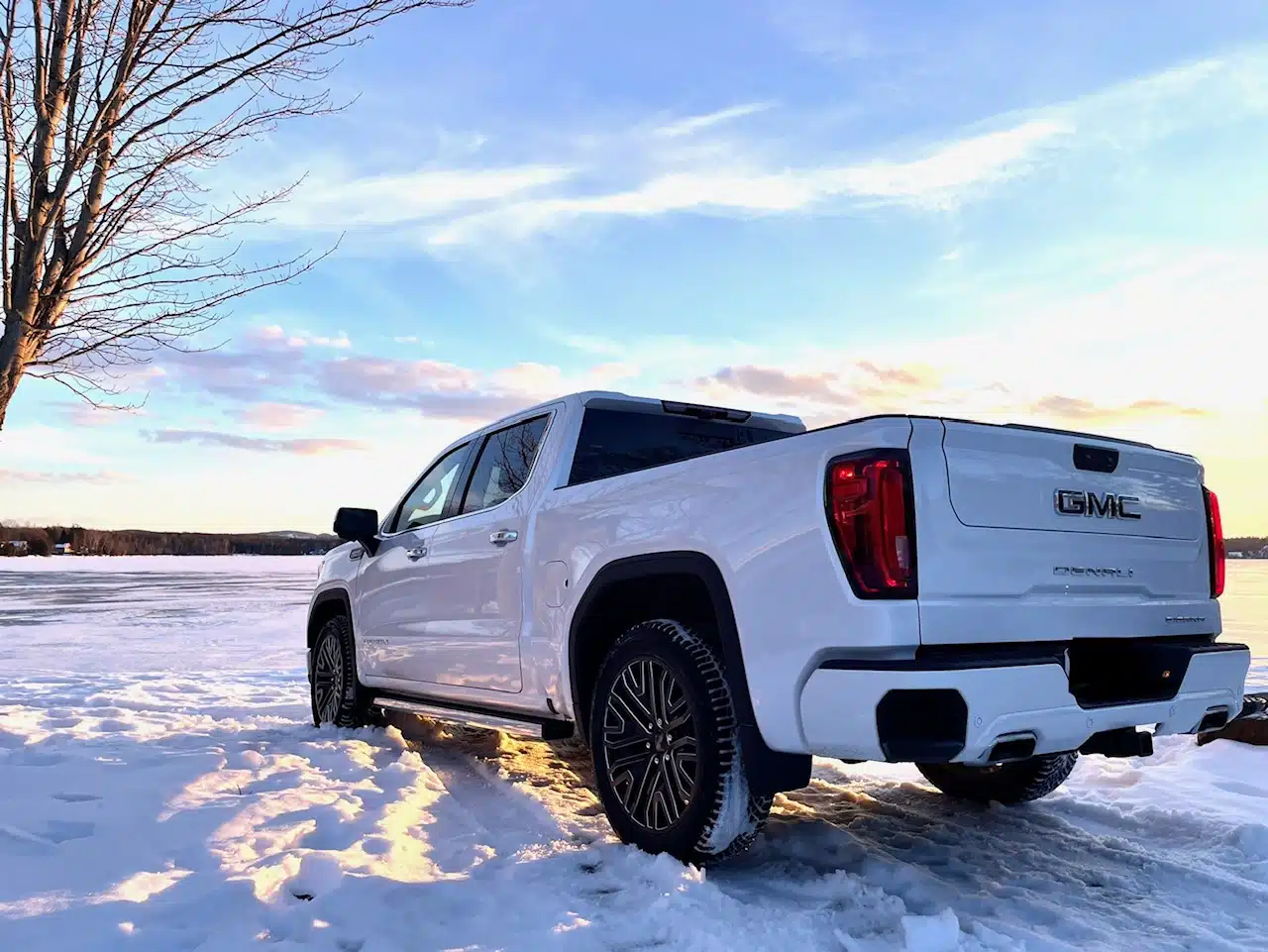 Love at first sight
It was a small Monday in February that I went to Chevrolet Buick GMC West Island to pick up the one who would be my accomplice for the next week. I can tell you that it was quite a Valentine's Day gift they gave me there, I couldn't ask for better (my apologies to my boyfriend😜 ).
My date was quite easy to recognize among its congeners. In a beautiful steel white, with its brushed silver grille, its 22-inch wheels and its "BCBG" look, it had everything to please at first glance.
First gadget, electric steps come out of their hiding place when you pull the door handle. This aspect is very practical since it prevents them from getting dirty when driving and the risk of snagging them is zero.
Obviously, the real beauty is hidden inside as we say so often. I have not been disappointed! Brown leather interior with cream stitching, embossed Mount Denali in the leather of the seats, everything about this vehicle screams "I am luxury".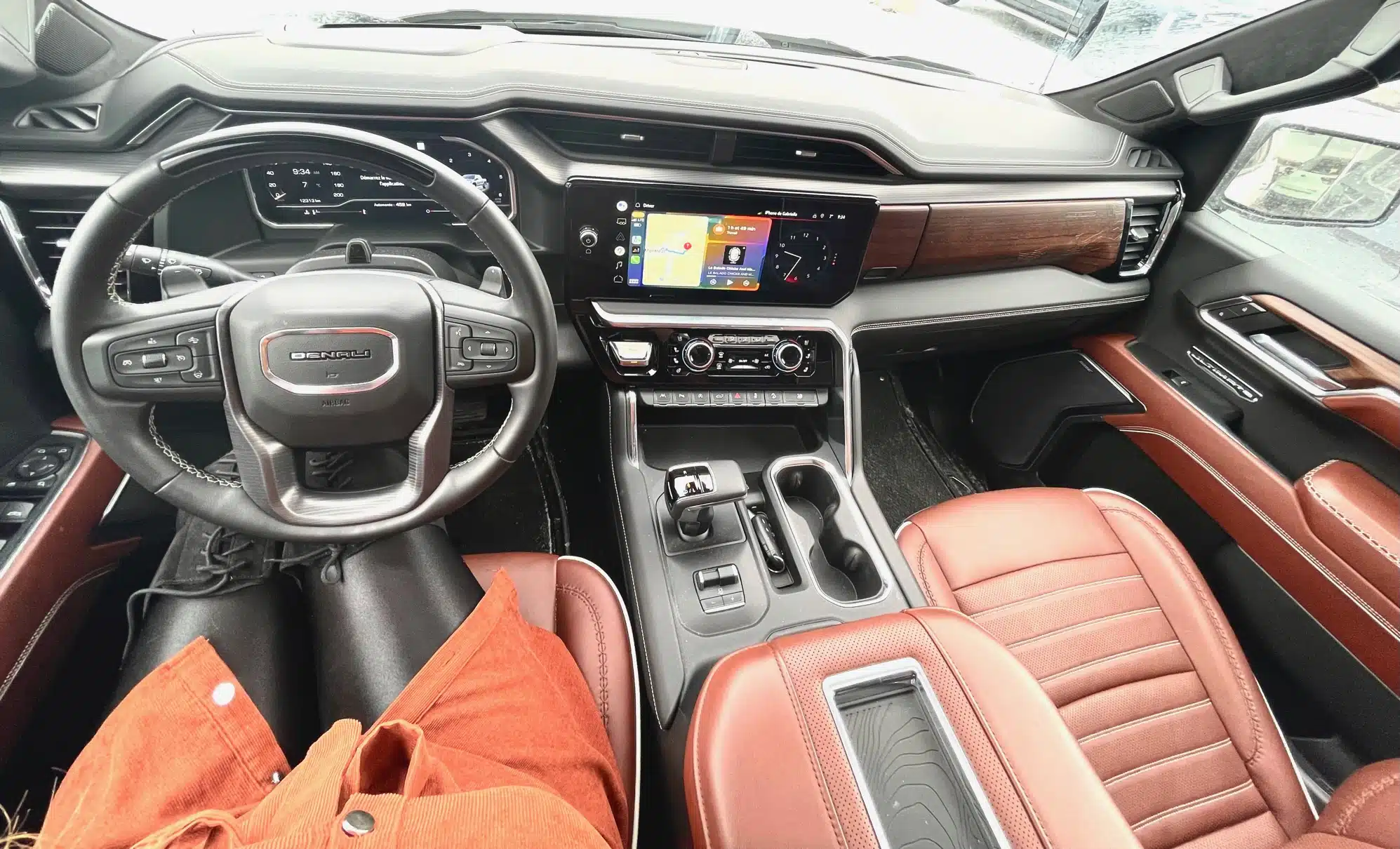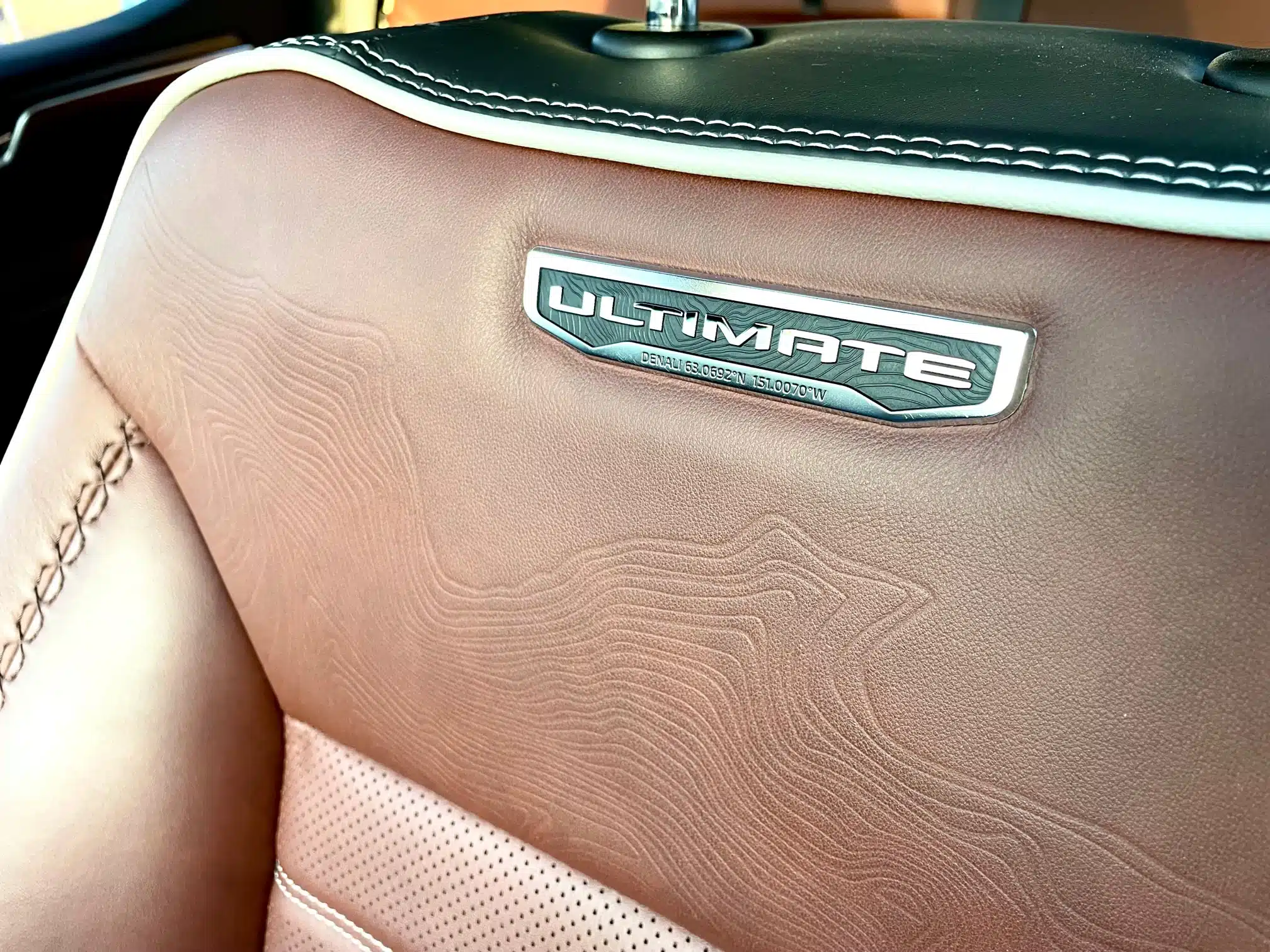 Once well installed behind the wheel, I am impressed by the number of buttons in front of me. This version comes with a multitude of options so don't be surprised if you need a little 101 lesson from your sales consultant during your delivery. Luckily I was guided brilliantly to grasp the base.
For the rest, I knew that we were going to take the time to get to know each other better in the days to come, my Sierra and me.
Did I tell you he looks like a very wise man? I can tell you that when I pushed the button to start the engine, it made me lie. The roar of its standard 6.2-liter V8 engine capable of deploying 420 horsepower, paired with its 10-speed automatic transmission, gives shivers of happiness.
In front of my eyes is also a combined 40 inches of screen (dashboard and central touch screen) so that everything is in full view of the driver. I, who had just spent two hours in my Mini Cooper, can tell you that I was disoriented by so much space and possibilities. I connect my phone to ApplePlay and head to Sherbrooke to test this handsome beast on Quebec's roads.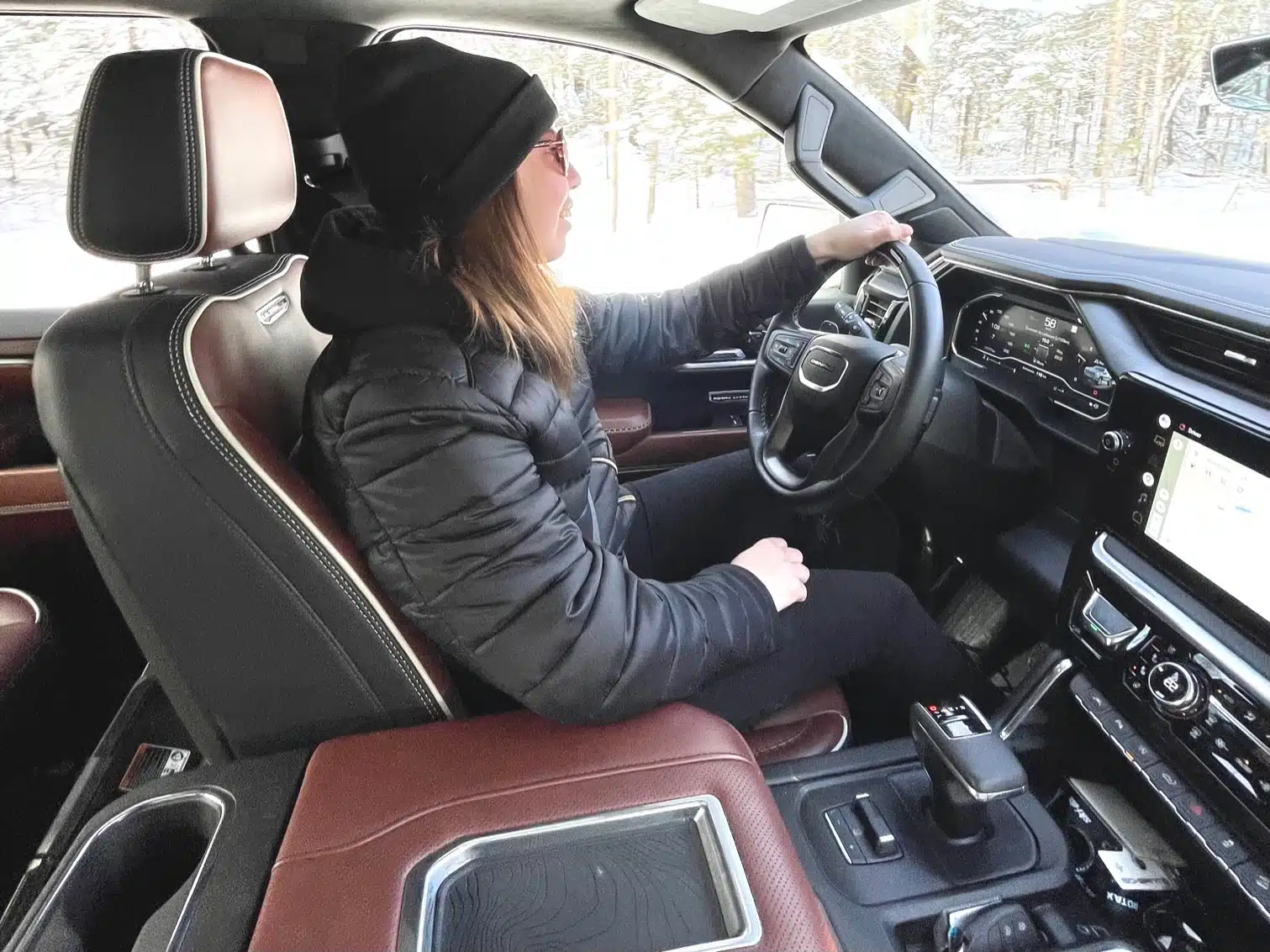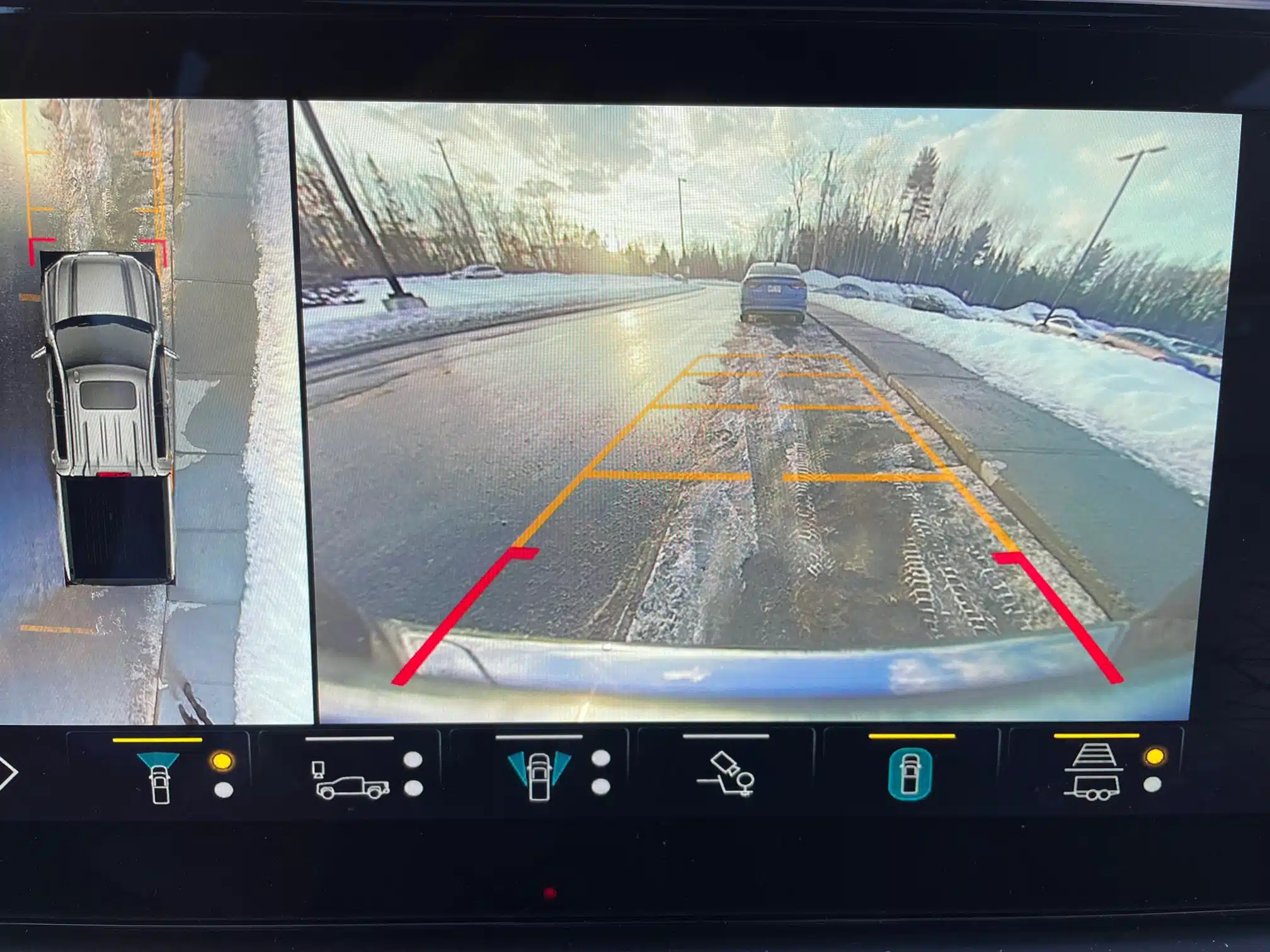 On the road again
Although we may be impressed by its size, the 2022 GMC Sierra Denali Ultimate handles like a charm. The ride is pleasant and the suspension does a wonderful job. I also expected the consumption to be quite high but again, he proved me wrong.
Its tank can hold up to 91 liters and it consumes an average of 15.4L/100 in the city and 12.3L/100 on the highway. Yes it's more than your compact but you have to compare apples to apples. It's not the most economical in its class, but it's not the most energy-consuming either.
The nice thing about GMC engines is that they have built-in cylinder deactivation technology depending on the conditions of use. So, when you are on the highway, on cruise control and there is no towing load, the engine cuts 4 of its cylinders in order to limit fuel consumption. Everything is done automatically and we see nothing but fire. Everything is back in place as soon as a change of condition occurs. It's very well thought out.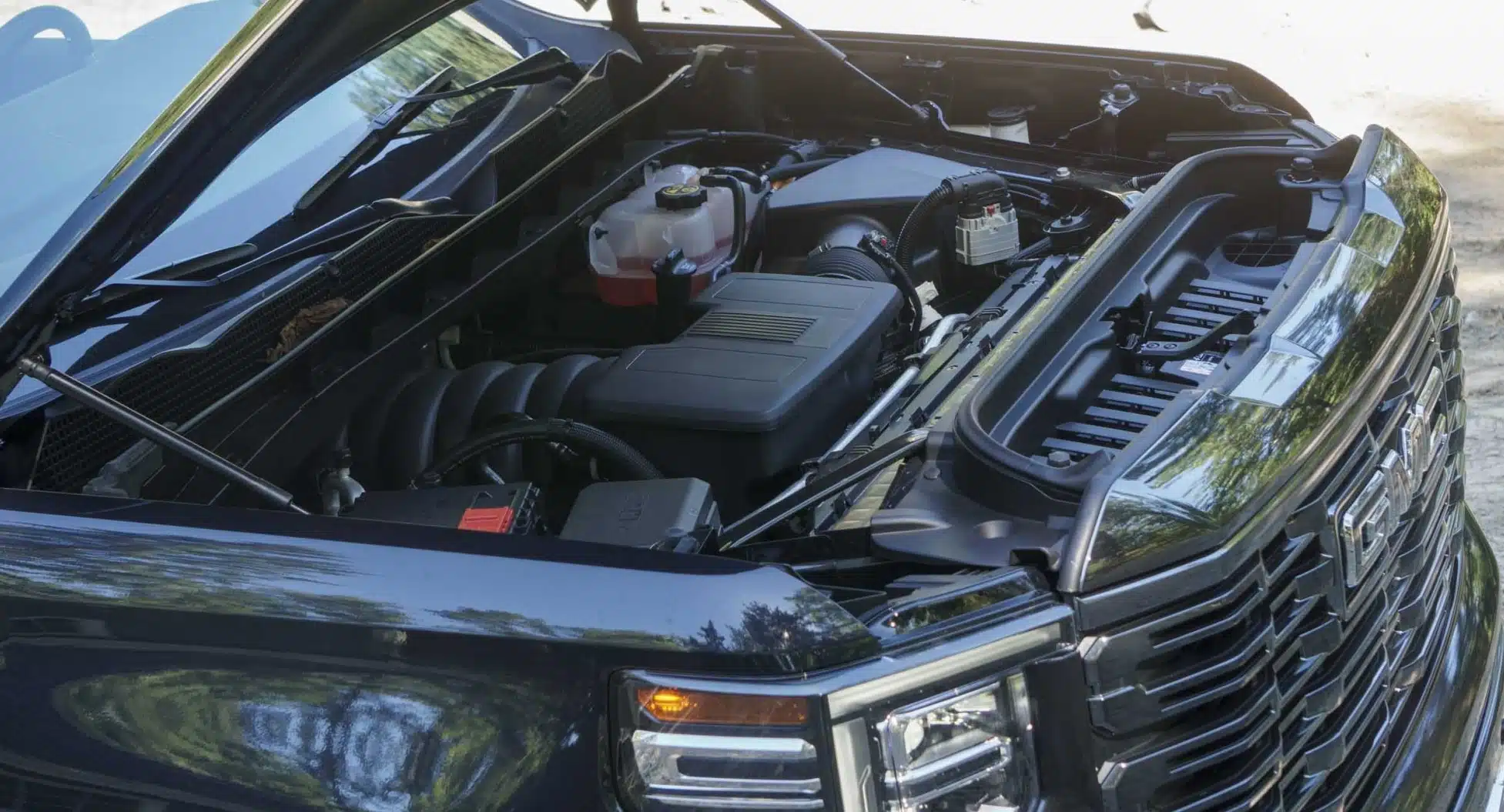 The real test
It wasn't until later in the week that I got to really put it to the test. Since I had planned to go to the family chalet in the Hautes-Laurentides to enjoy my side by side, I thought it was the perfect time to see what my valentine had in mind.
With its 13,000 pound trailer capacity, it can pull a lot of motorized toys! However, I know from experience that the ride is quite different when a trailer comes into play. Imagine my surprise when I discovered that the 14 camera angles of my truck were precisely designed to make the trip much more pleasant!
Indeed, you can see everything from the central screen. A camera is located just above the hitch ball and allows it to line up perfectly with the end of the trailer. Once hitched, the vehicle settings are changed to put it in "Towing" mode and that's it.
Two cameras located under the mirrors allow me to have a view of my blind spot when I activate my turn signals. Turns are child's play! Once on the road with my 4,000 pounds strapped in, the ride is peaceful. I felt in control of the vehicle and despite the sometimes bumpy road, I had no trouble steering the beast.
Obviously, fuel consumption increases since the engine is used a lot, but again, nothing abnormal or extravagant.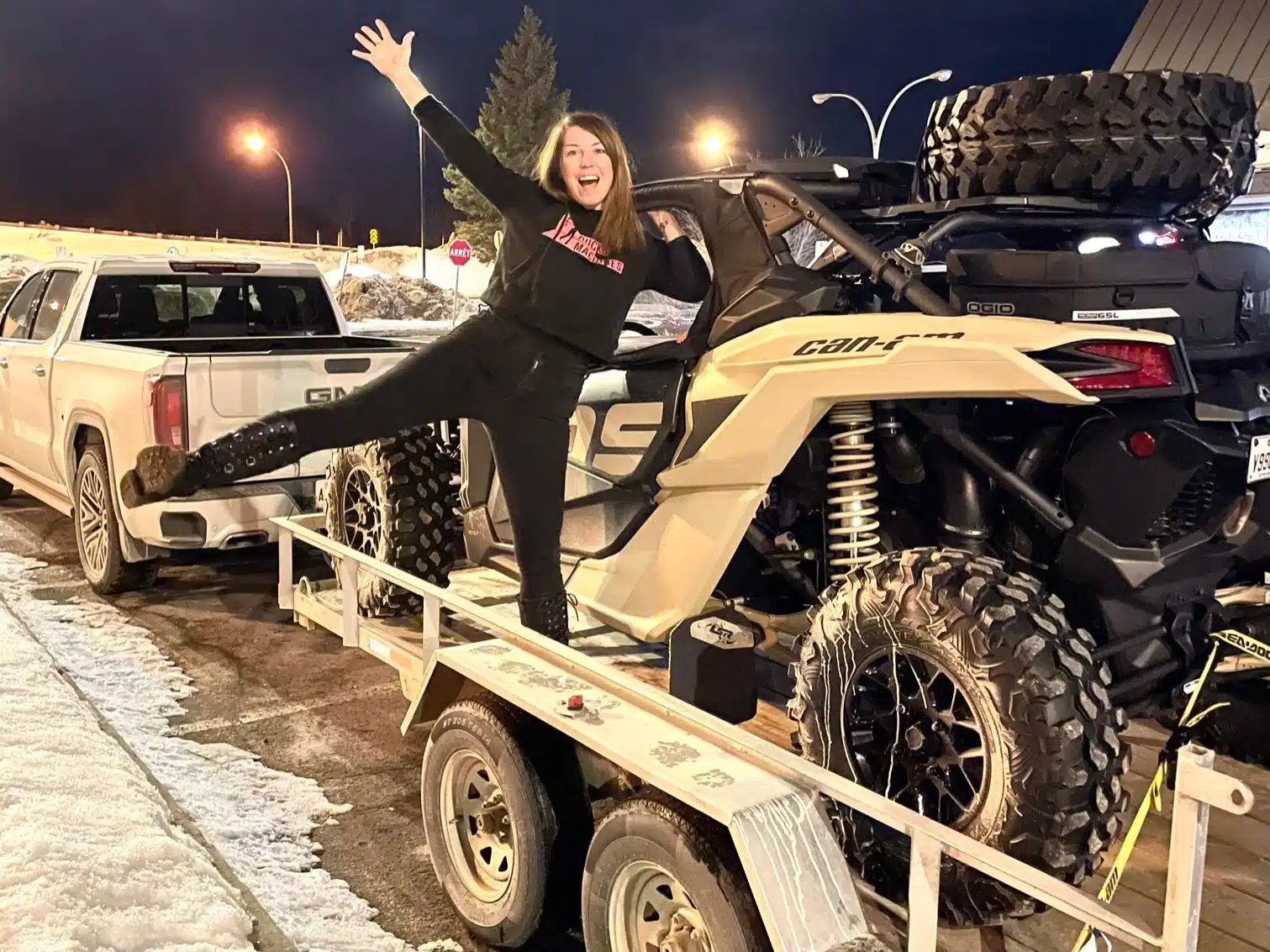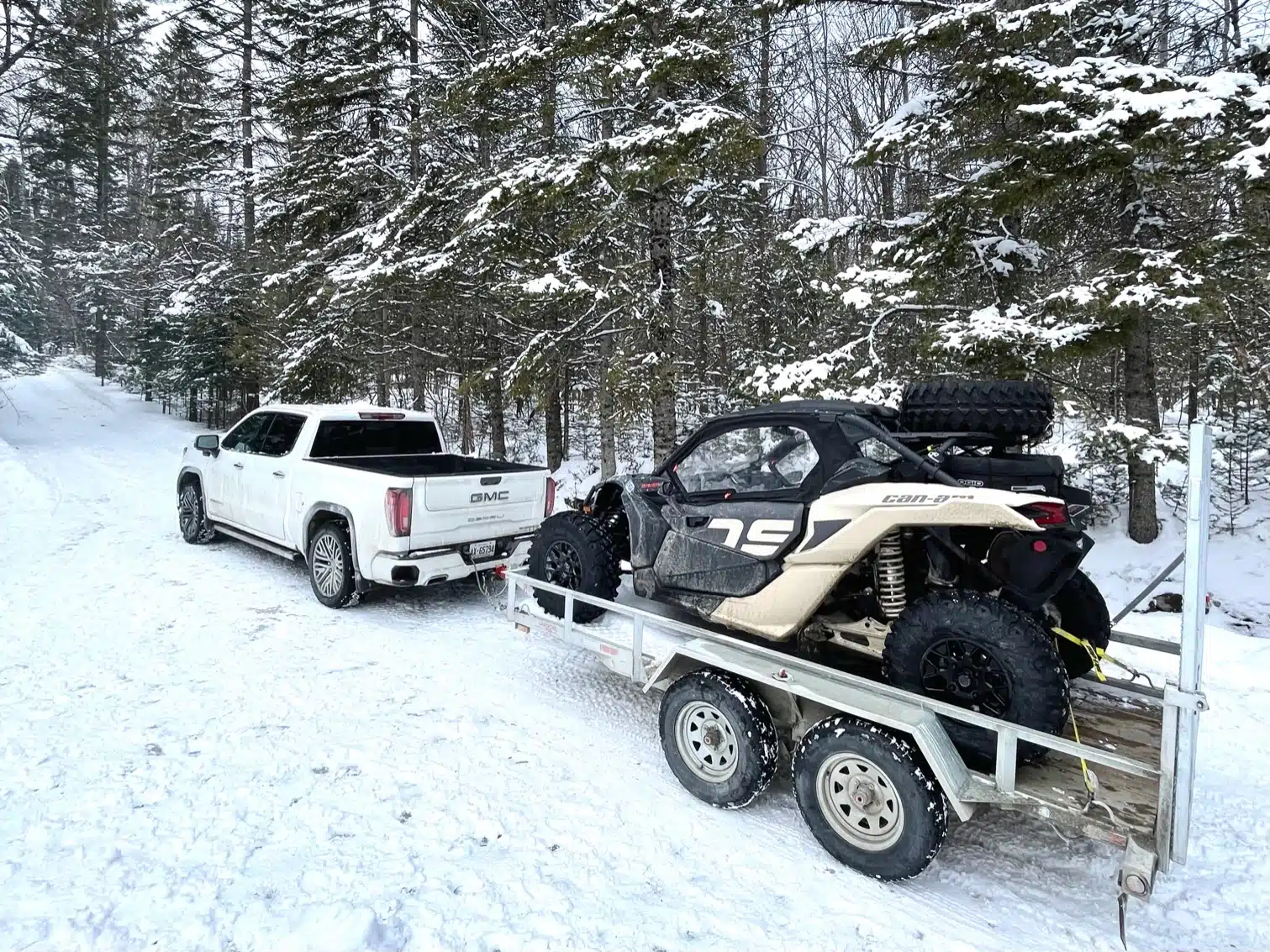 Comfort and more!
For some, four hours on the road is a lot, especially after a long day of work. That's what you think before trying the 2022 Sierra Denali Ultimate!
Did you know that you can adjust your seat in 16 different ways?
And there is even the possibility of adjusting the lumbar support in 2 directions. Legroom and headroom in the front seats are known to be the most optimal in their category. The heated benches adjustable to several intensities are well tempered and I imagine that the same is true when they are in air conditioning mode on hot days. The cabin also features a premium 12-speaker Bose sound system for playing your favorite road trip playlist.
But the icing on the cake: massage benches… WOW. Let yourself be pampered for 15 minutes by your truck, you won't regret it😉 . All of this makes long drives a lot more enjoyable. I'm telling you, the only thing he's not doing is your dinner!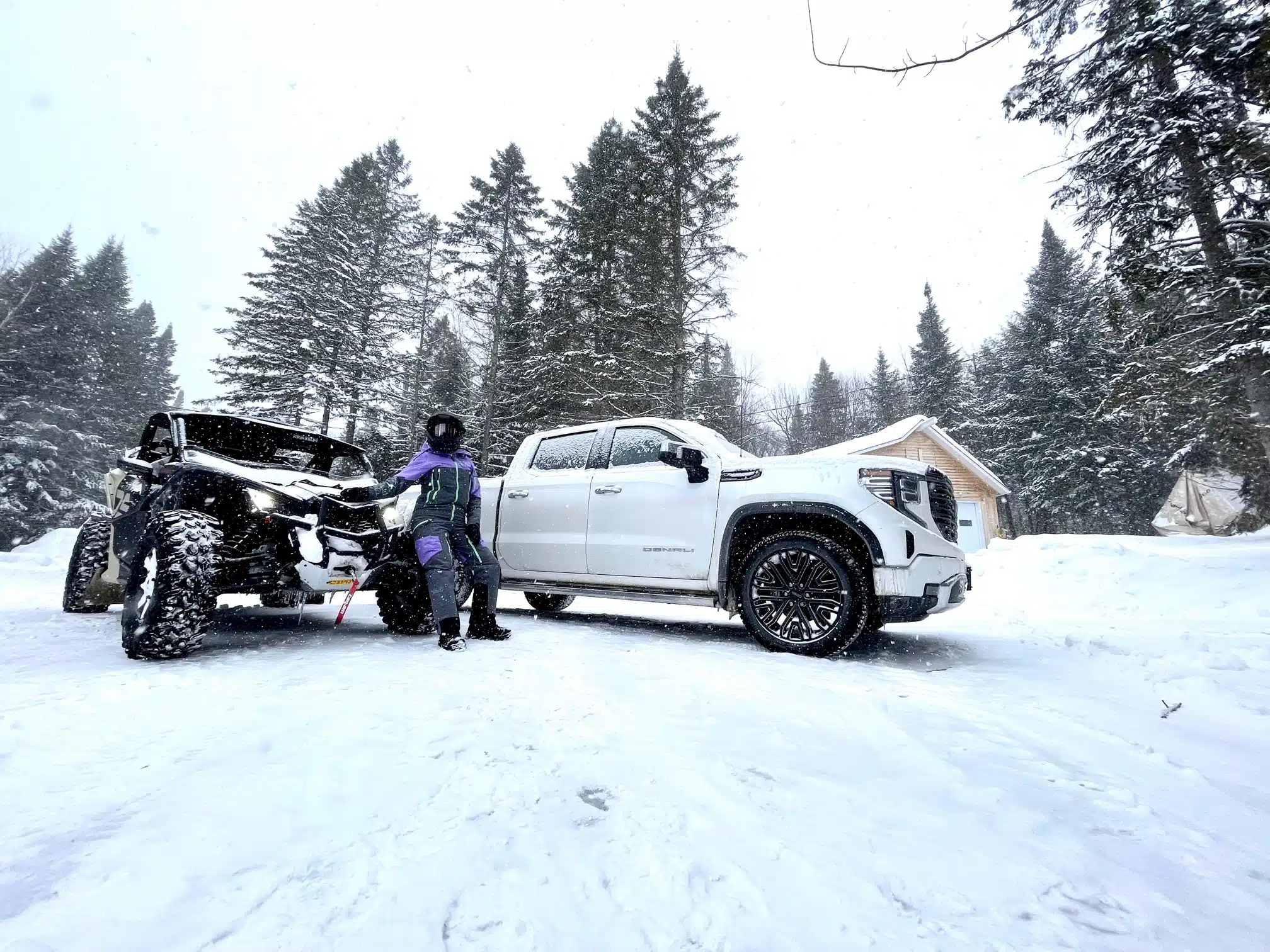 In conclusion
You understood that the model that I was able to try is not given. This is a truck that retails for over $100,000.
However, when you spend such a sum of money on a vehicle, you are buying comfort, peace of mind, reliability and dreams on four wheels.
What is good with GMC is that it is possible to have all the aspects that I have just named in most of its vehicles. I invite you to visit https://www.gmccanada.ca/fr to have access to the multitude of possibilities available to you when it comes time to choose the vehicle of your dreams.
For my part, I loved my experience and I can tell you that my return to a Mini Cooper was very difficult…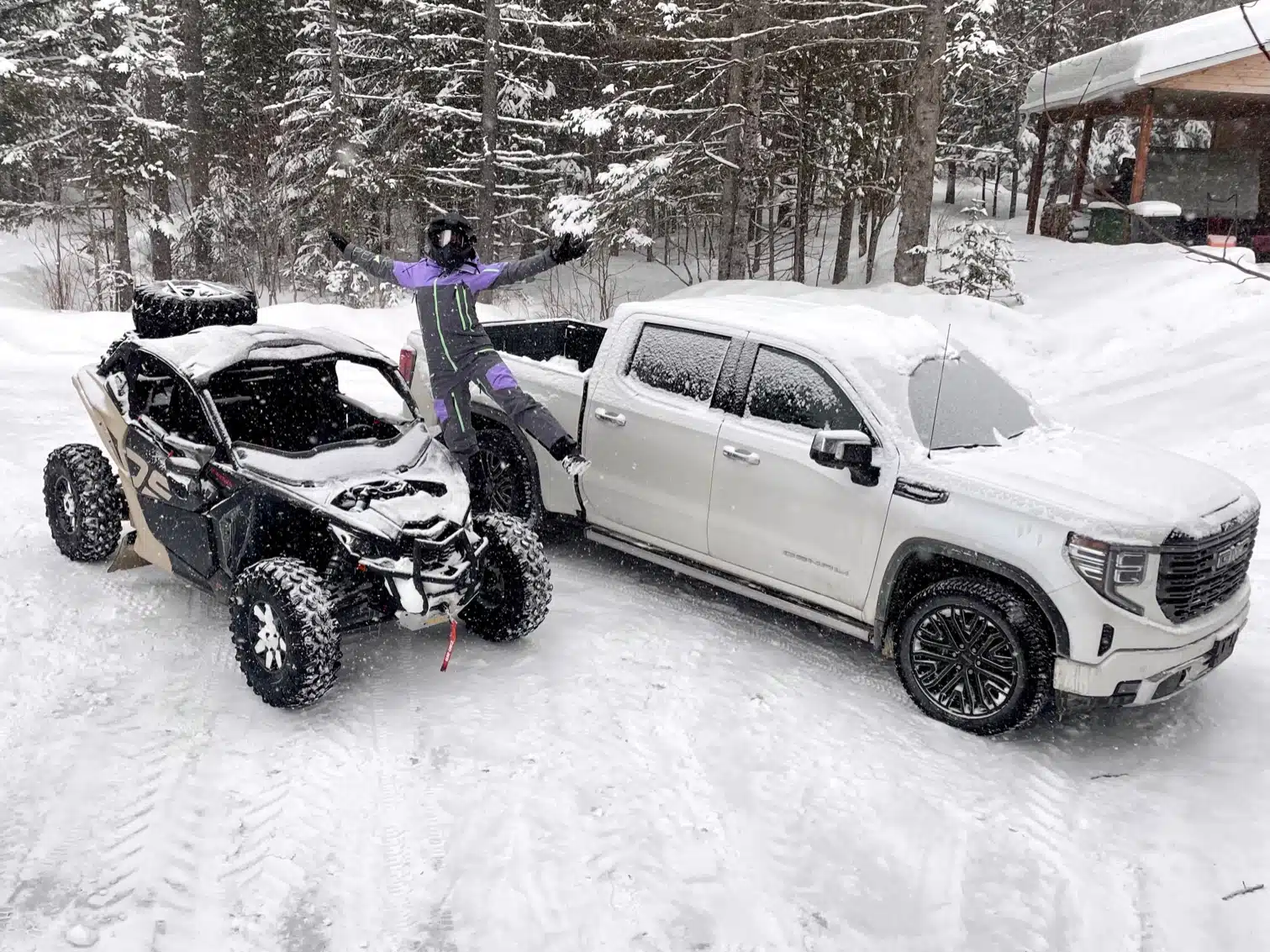 Want to know more about the 2022 Sierra Denali Ultimate Edition?
Take a look at this!
On Youtube, you will find a multitude of video reviews such as this one: https://www.youtube.com/watch?v=vuTzqo-hnVA
Is your truck missing a little something? Amazon has tons of parts for you! Come see here!
Want to get one? Or are you looking for the all-new 2023 GMC Sierra 1500? Come and discover the offers in the dealerships near you!