My journey into advanced riding courses began innocently enough, with a well-meaning salesman at a motorcycle dealership handing me a flyer.
We'd just returned from a test ride; he led on a Triumph Tiger, I was on a 2018 Triumph Daytona 675R that I was considering as an upgrade from my beginner bike. The test ride had gone well, and the discussion came up about advanced riding courses. "You'd really enjoy this course, the instructor is a great guy," he told me as he handed over a flyer for a local riding program. I knew I could benefit from taking additional training courses, but the classes shown on the flyer took place on a racetrack, and I didn't feel I was ready to go to a track yet. Could I do this? I wondered. Would I even benefit from it?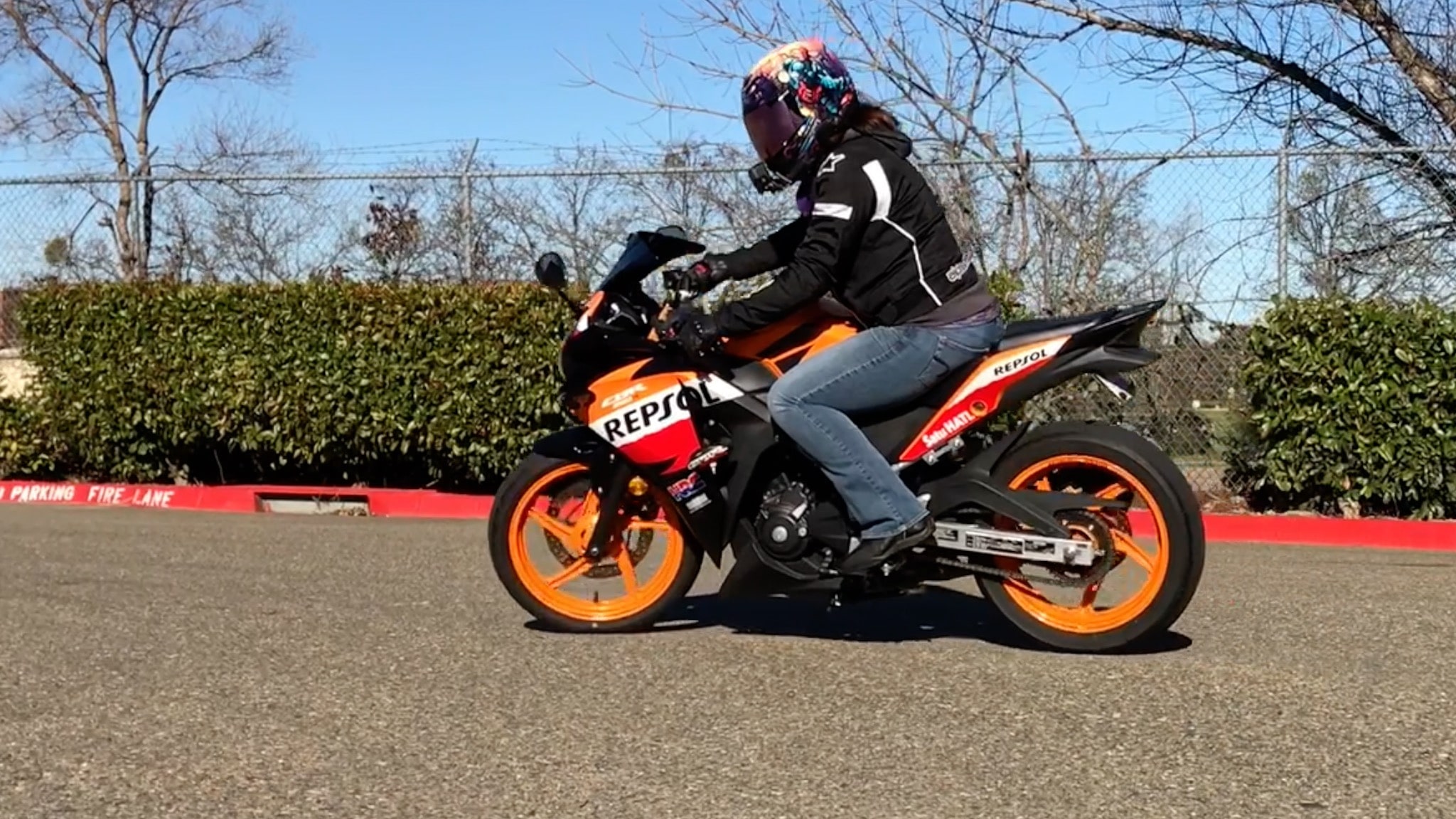 The reality is that a significant percentage of motorcycle riders never take advanced riding courses.
I was at risk of becoming part of that statistic, but didn't feel qualified enough to ride on any track, which steered me away from taking advanced riding courses sooner than I did. After riding on the streets for a couple more years in a futile attempt to improve my skills myself, I pulled the trigger on a full day ticket at a "big" racetrack, which was both exhilarating and overwhelming. I'd received feedback from different coaches that day, but with it being a large event and each coach only observing my riding for a few minutes, the feedback was mixed. Following that experience, I decided to take the plunge into advanced riding courses.
Walking into the first day of advanced riding classes, held by Superbike-Coach at a local go-kart track, was the complete opposite of my previous track experience: the rider headcount was smaller, the track was smaller and more technical, and Coach Can Akkaya spent the non-classroom parts of our day out at the edges of the track watching each of us, never hesitating to stop us mid-session or mid-drill to give feedback on anything we could improve on. Taking his courses has been one of the most rewarding investments I have made into my riding development, and I encourage anyone that may be in a similar position as mine – where you you know how to ride but realize your skills can be improved on – to consider advanced riding courses.
If you still believe you'll learn all you'll ever need to know purely from riding on public roads, here are some reasons why you should consider looking into an advanced riding course near you.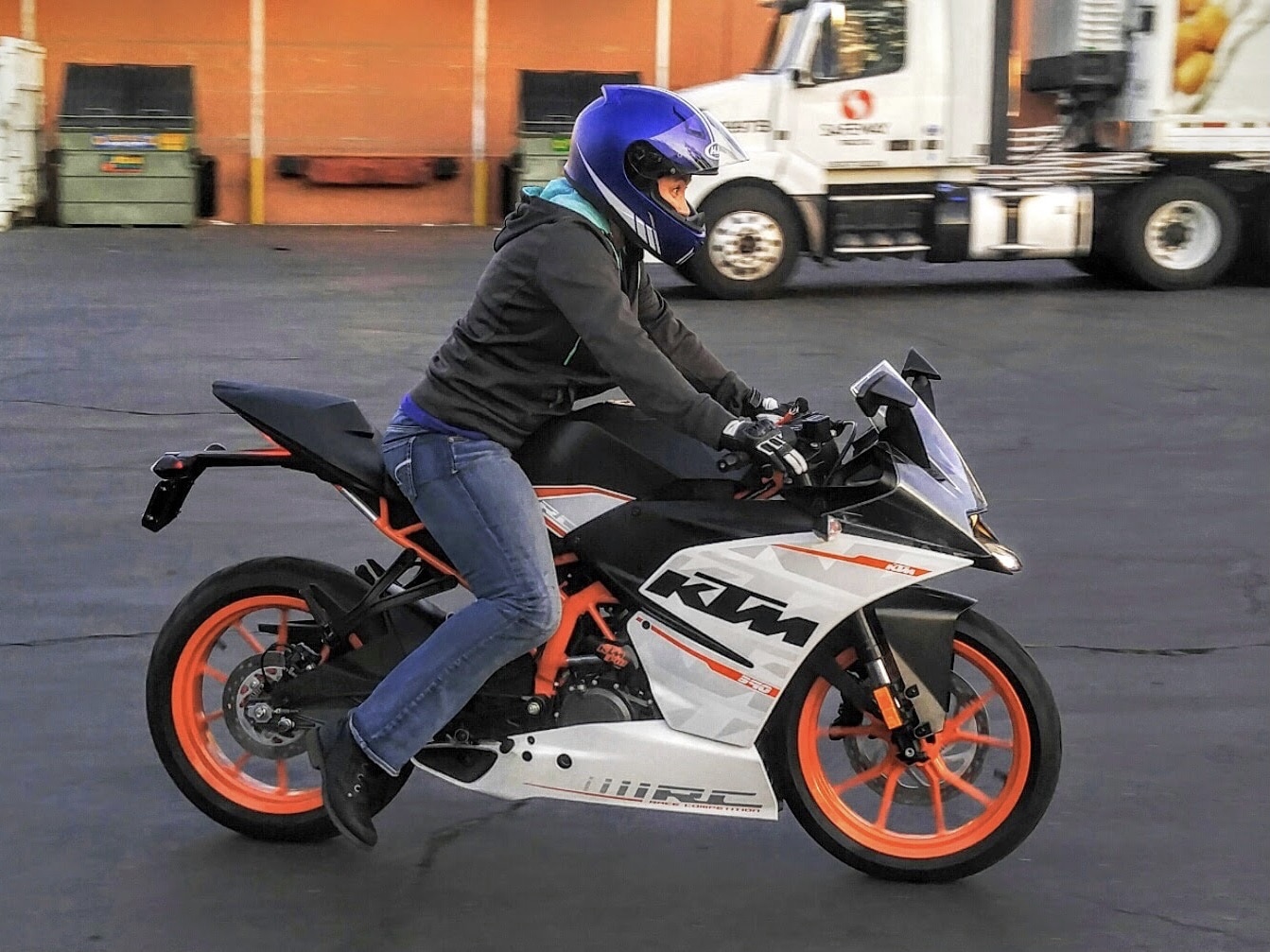 You have the immediate feedback of an instructor, or expert rider, to guide you.
You can't see outside of yourself to observe what you're doing wrong while riding a motorcycle; however, a trained professional can see it and tell you on the spot. They will watch you throughout the day, and identify where your technique needs refining, as well as what you need to do to improve. They are teachers, after all. It beats watching a dozen YouTube videos at home, and then trying to incorporate all of the different tips from what you watch, into real-life practice. Which leads to the next two points…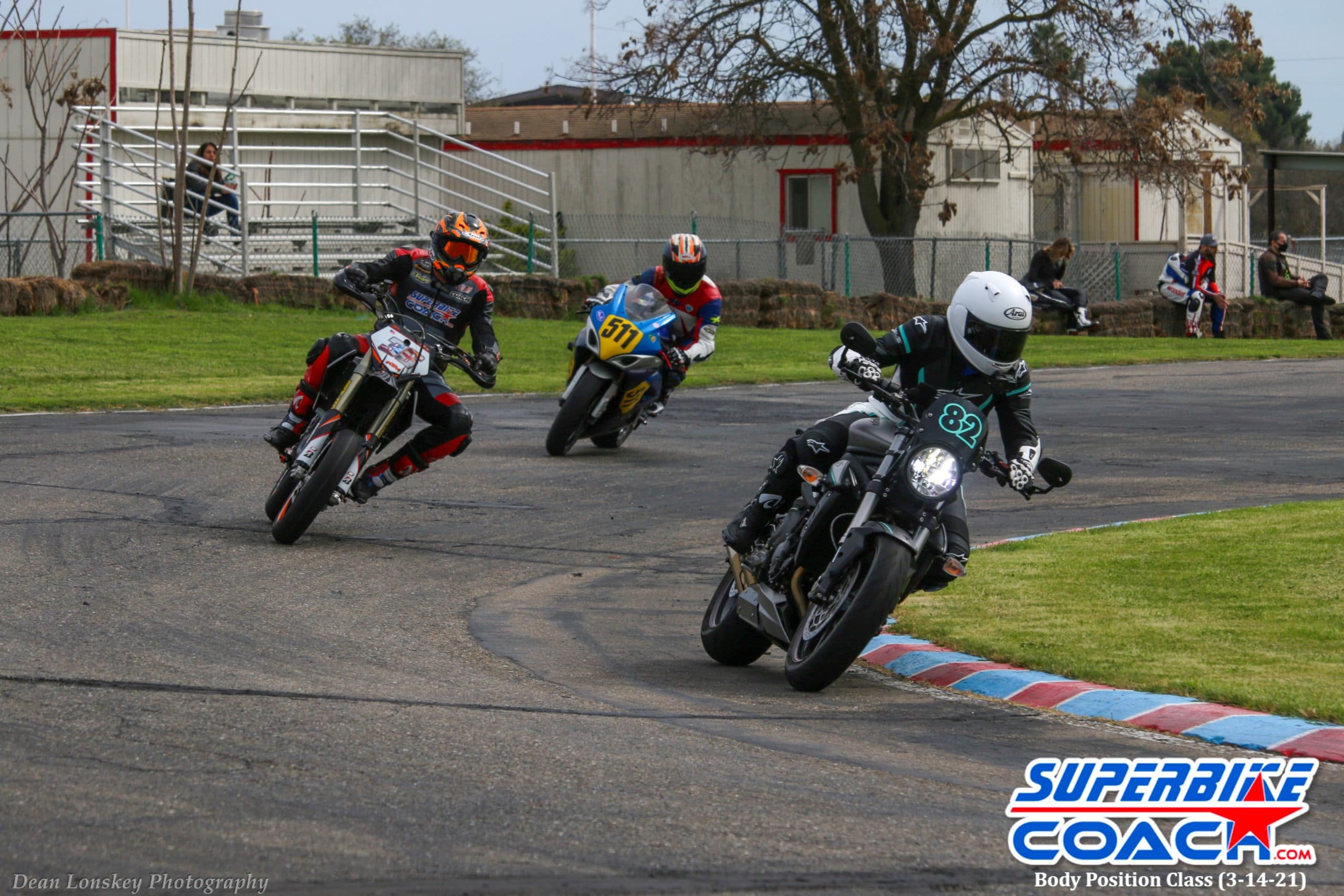 You can review a topic or riding technique, then go out right away and practice repeating what you learned until you get it right.
With most (if not all) advanced riding courses taking place on a track or closed course, you'll not only have multiple laps to perfect your skill and technique, but you will also have your instructor nearby to observe where you can improve on that particular drill. You're able to make the tangible connection between what you've done incorrectly and what you will need to do, without time and distance eroding your memory if you had to wait until later; or worse, if you're learning from YouTube, you don't get the feedback at all.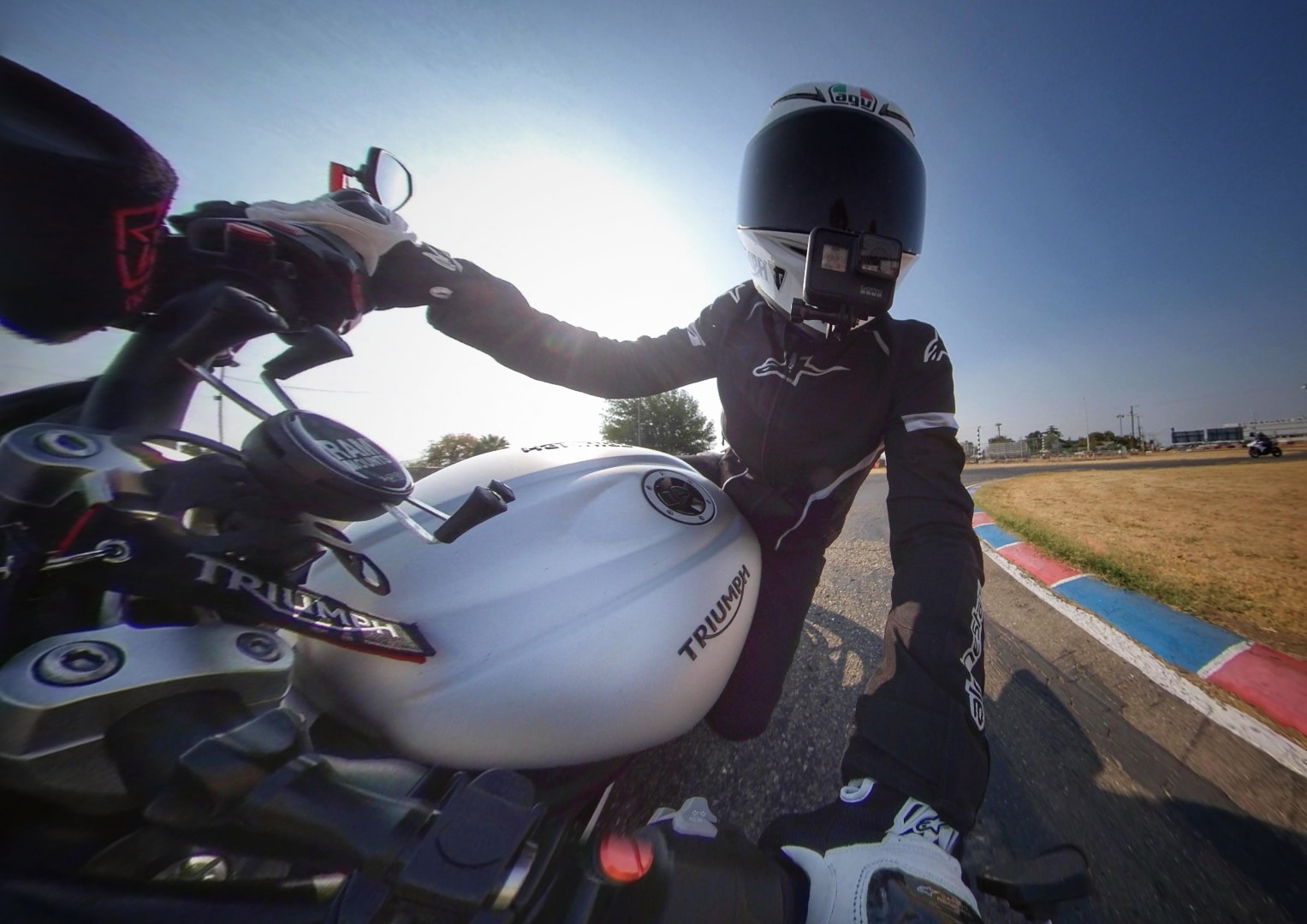 You're on a closed course, which means you don't need to worry about external risks like you would in normal riding situations.
You don't need to worry about cars, pedestrians, debris (most of the time), or wild animals, which means you can focus completely on the task at hand.
If you're taking an advanced riding course on a track, don't let the setting of a racetrack steer you away; nobody attends these courses to "race," and what you learn about is knowledge that you can also apply while out on the road.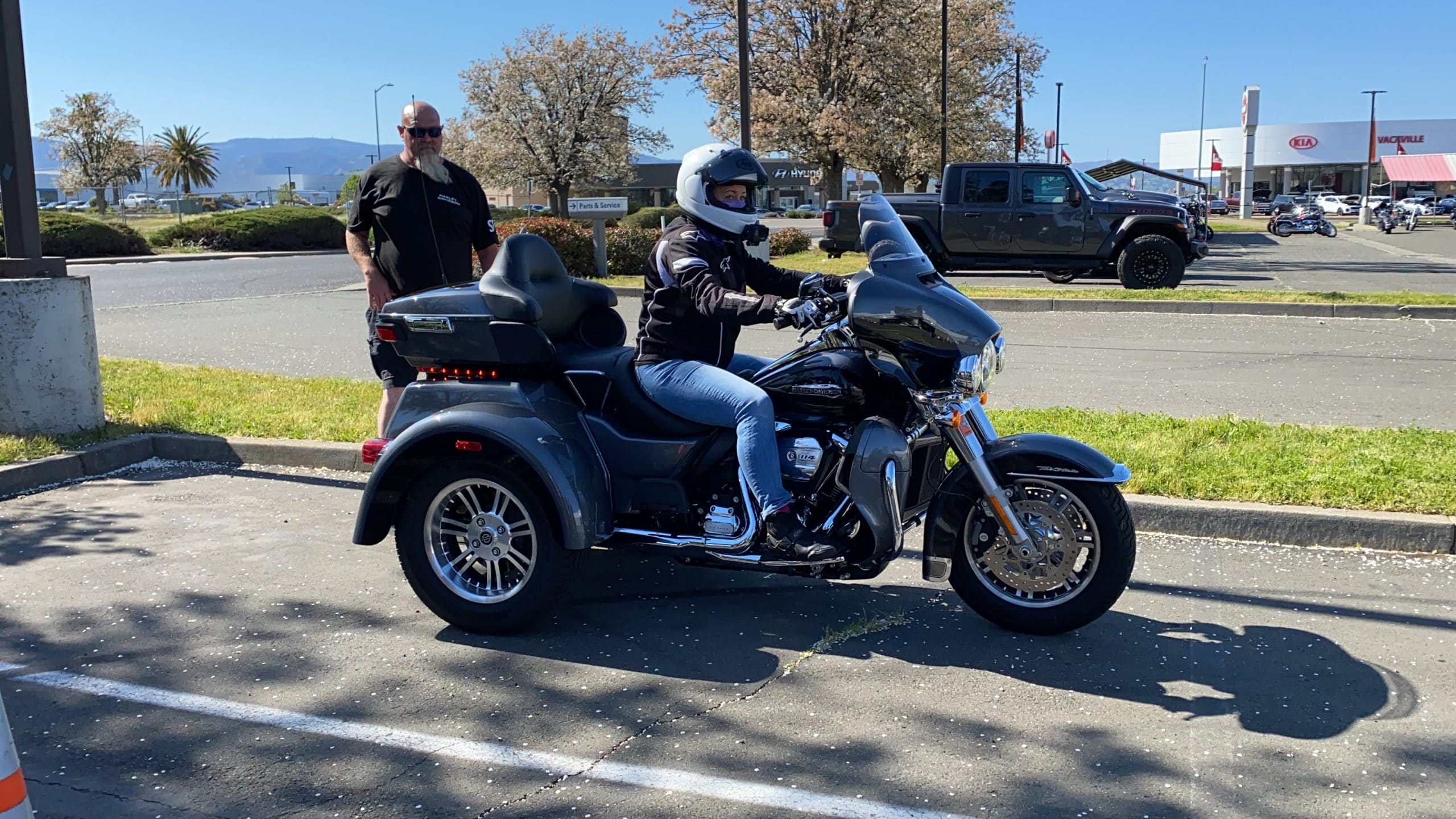 It's empowering.
The little things really do matter with riding motorcycles, and mastering the small things is what ultimately builds confidence in yourself as a rider. All of the subtle improvements with your riding technique adds up, and all the little changes snowball and build your confidence. This translates into feeling better in your own skills to tackle new roads, especially ones that are more technical than what you've previously ridden, or even in different times of day or different weather situations.
You become more self-aware, and realize what your strengths and limitations are as a rider. It's the mental game of going from thinking "I think I can handle this," to "I trust myself that I can handle this safely."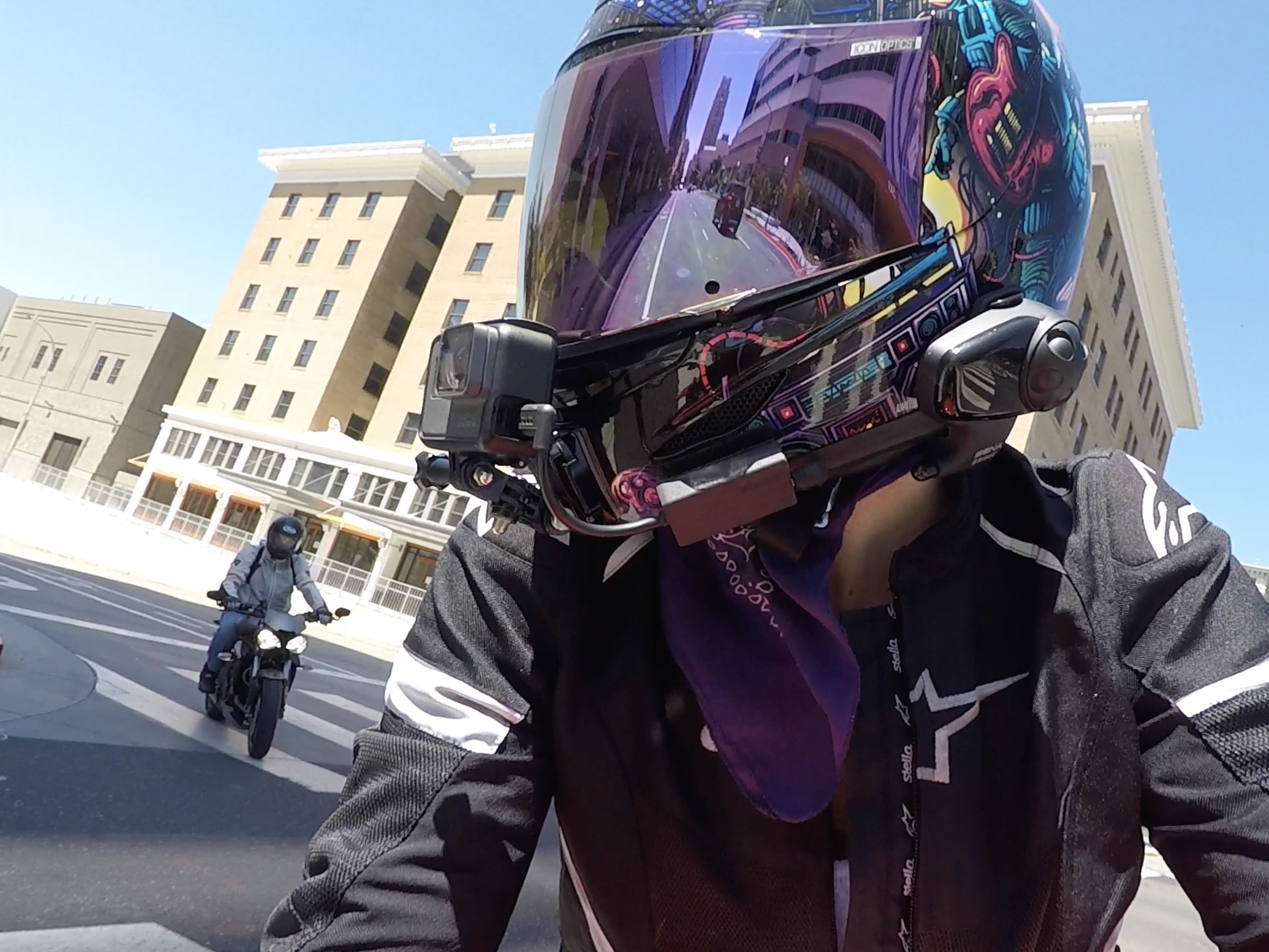 You learn what your bike can and can't do, before discovering it the hard way.
This can be anything from how your machine handles corners at particular speeds, to counter-balancing at slow speeds, to learning just how much you can grab your brakes before you end up in trouble. Sometimes, it's all of those at the same time. I wouldn't want to be in a real-life traffic scenario where I'm braking so hard that I experience my ABS kicking in for the first time! There's enough risk involved with everyday street riding, that you don't want to be flirting with the edges of you or your bike's capabilities while on public roads.
Advanced riding courses will take you through drills where you think you're hitting the mechanical or physical limits of your motorcycle, but it's done in order to experience that sensation in a controlled environment. It makes handling your motorcycle out on the roads less intimidating once you know what those limits feel like, because then you will mentally and physically know how close (or far) you need to be from those limits, in order to be a safe rider.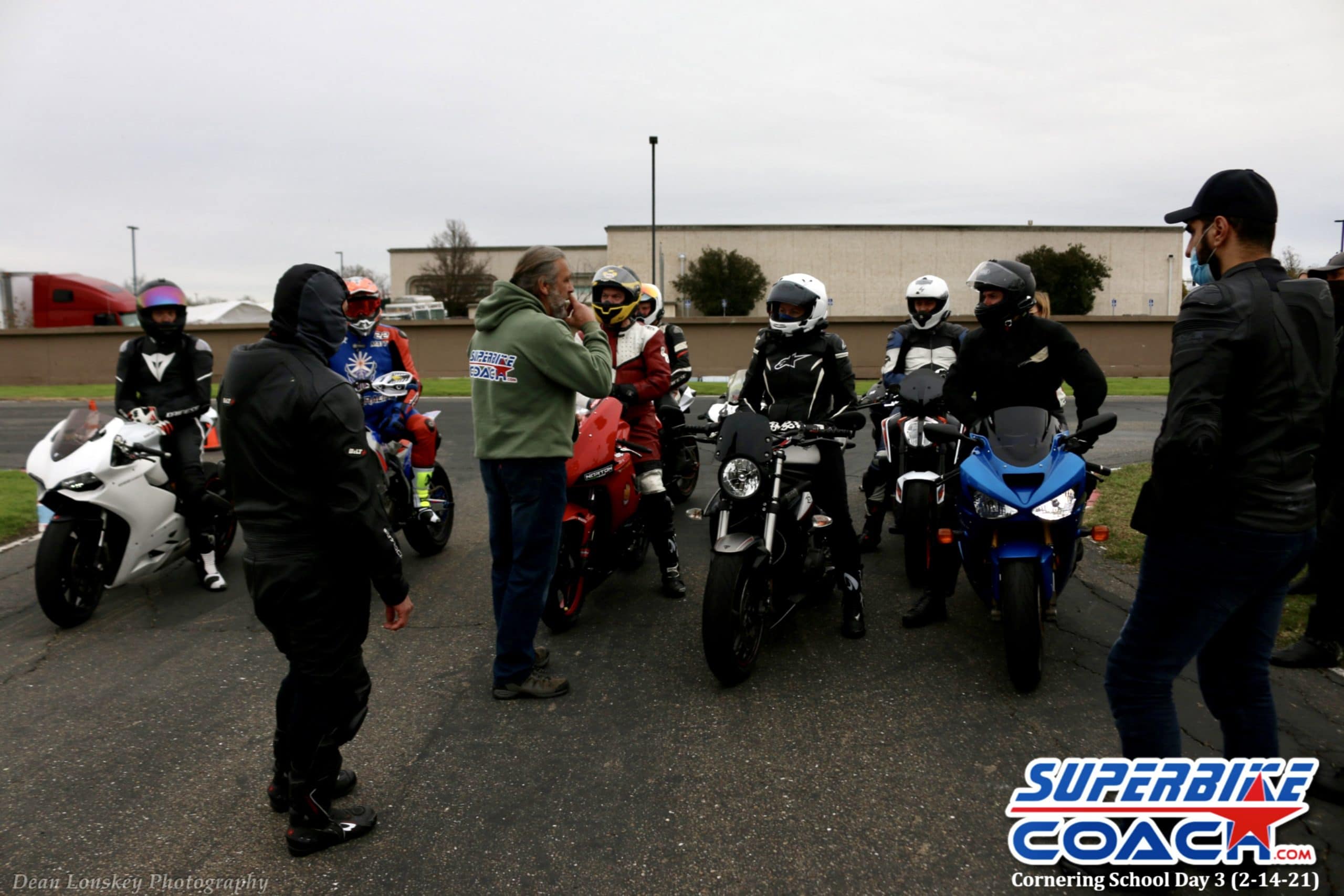 Ultimately, you don't know what you don't know. We've all got a blind spot with our own abilities, and even the most seasoned and experienced rider can benefit from advanced riding courses, and the guidance of a professional. Even though I've completed several courses with Superbike-Coach, I'll be returning this year to complete more, and know others whose experience with advanced riding courses is a continuing adventure as well. I hope some of you are encouraged to seek out advanced riding classes near you, because these classes have completely changed what it's like to ride and enjoy motorcycles, and the skills you learn could very well save your life one day.
- Kari