Long Rides Don't Have to be a Pain in the…
In the Fall of 2020, I did a thing… took off on a 5,500 mile (8,850 km) road trip from Santa Barbara, CA to Houston, TX and back. Doing something so far outside my comfort zone taught me several things. One of the biggest was how important it is to prepare by setting up your bike and packing to be comfortable. Being comfortable on the road when riding 350-500 miles (560-805 km) a day is the most important way to delay the onset of fatigue. Especially when riding several days in a row.
Riding Long Distances is Physically Challenging
When I was a new rider, what surprised me the most was how physical riding was. The first ride more than 100 miles (160 km) was exhausting! Only after putting in the miles, do we realize the physical requirements of being in the saddle. Some of these effects can be reduced by modifications to the bike and proper planning for rest.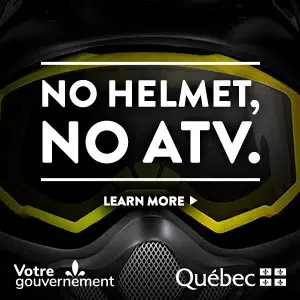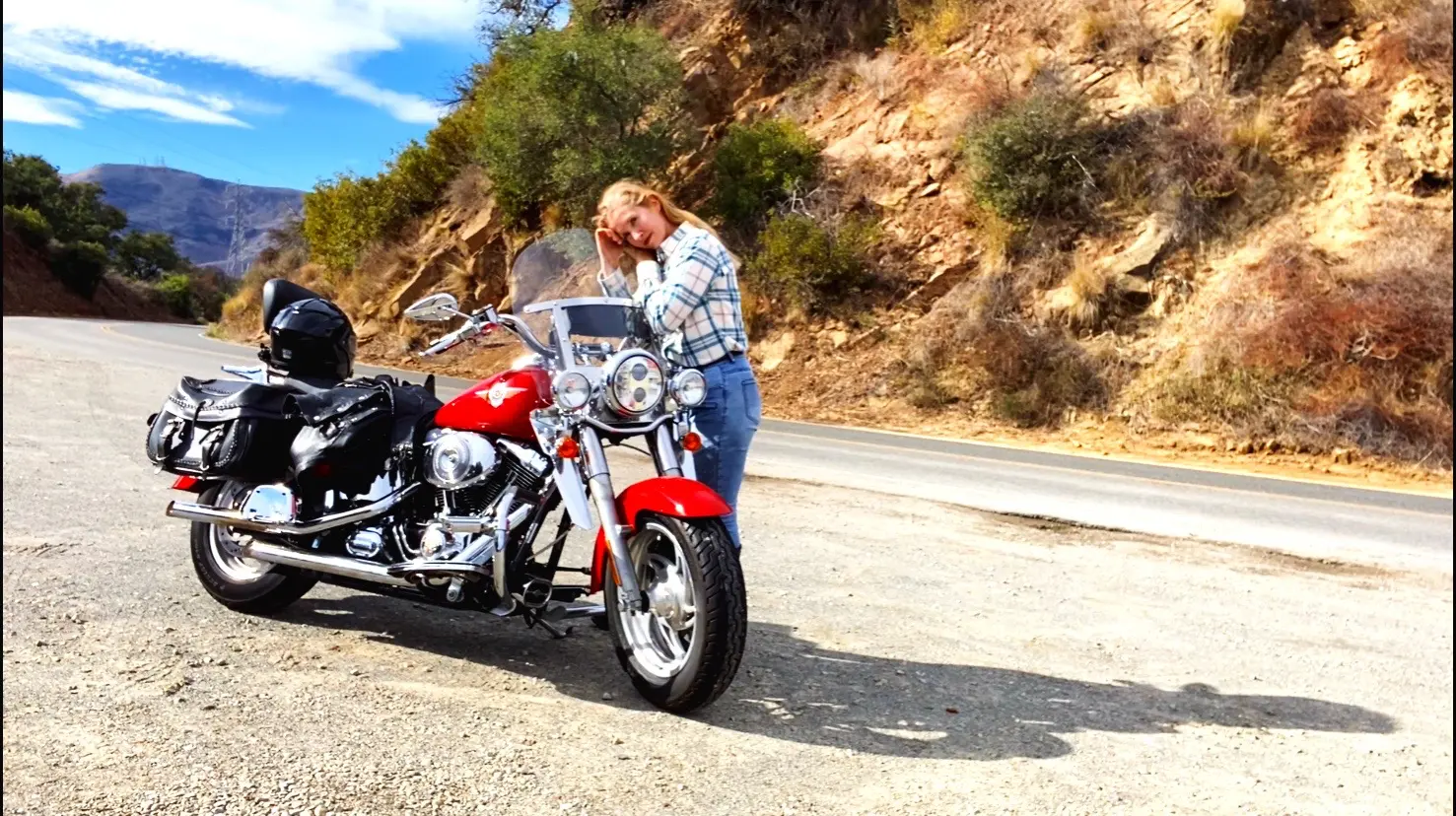 Modify Your Bike to fit YOU!
I have heard from some that have a strong opinion that you should never buy a bike that does not fit you exactly; I respectfully disagree.
If you can make the appropriate modifications, you can ride any bike you want!
I made three modifications to my Road King very quickly after buying her: I moved some controls, changed the height of the windshield, and altered the seat.
Moving The Controls For Easier Reach
On most of the current Harley-Davidson models, the hydraulic clutch comes as standard. Though it is easier to work than the old cable style clutch, the friction zone for the hydraulic clutch engages a significant distance from the grip. With smaller hands, it forced me to clutch with my index and middle finger, causing my hand and forearm to fatigue and cramp quickly in traffic or on twisty roads. So, I changed out my clutch lever to an adjustable one. This new lever allows me to set the friction zone where it is most comfortable for me, making a significant difference on a long day of riding.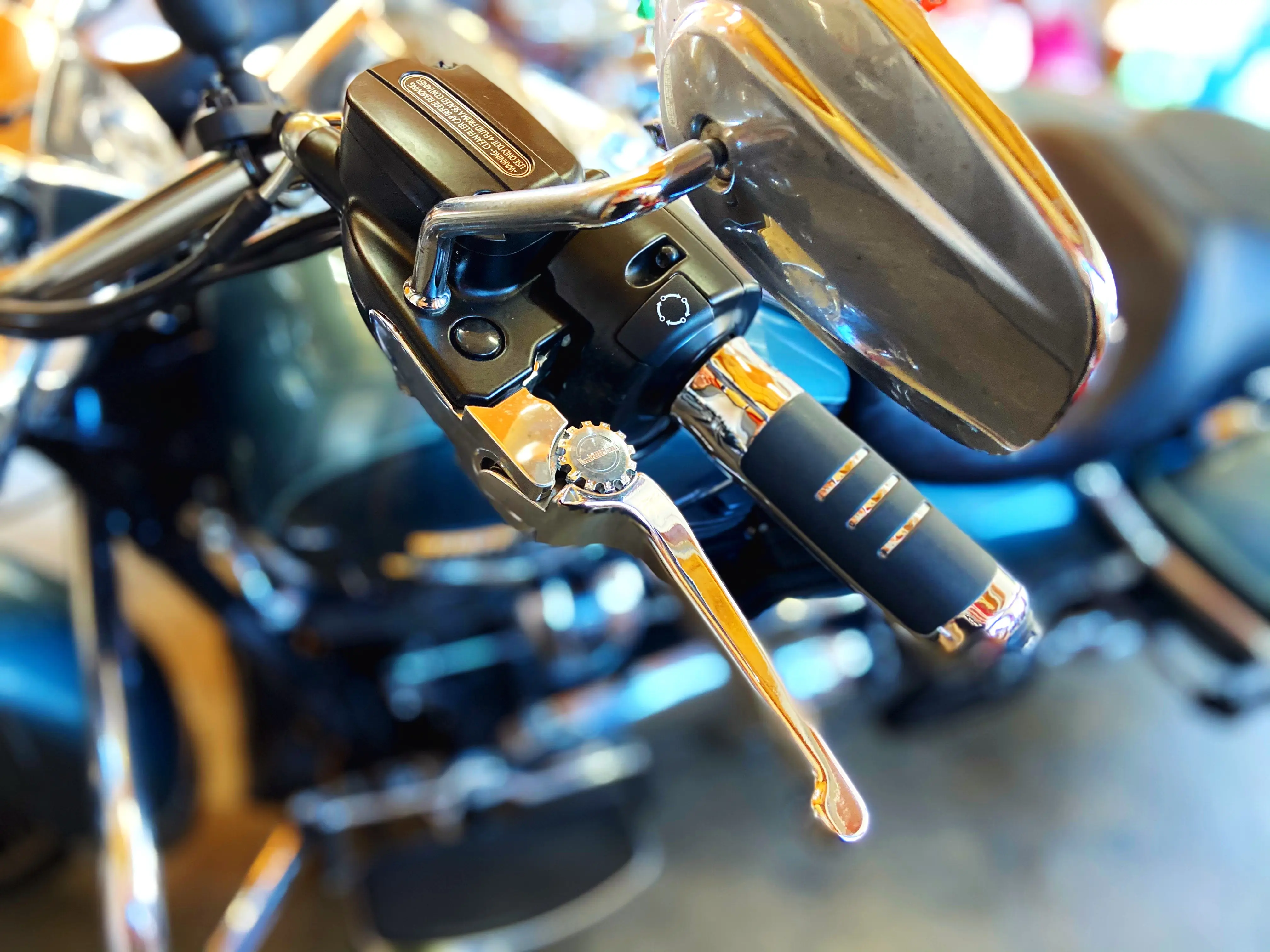 Find the Right Windshield for You
Windshields are also a hotly debate subject. If you fall into the pro windshield group, finding the correct height is important. A balance of high enough to provide the protection you want, yet low enough for a clear field of view is ideal. My Road King Classic, that is Scarlett, came standard with a 20″ windshield that was just too tall for me, with the top edge directly in the middle of my field of vision. It was shocking to me how tiering it was, physically and mentally, to constantly adjust my riding position so I could clearly see the road. Since I did not want to invest in another windshield, I had 1 ½" (almost 4 cm) shaved off that one.
It is wild how such a small adjustment has made a huge difference. Now I consistently and comfortably see the road ahead.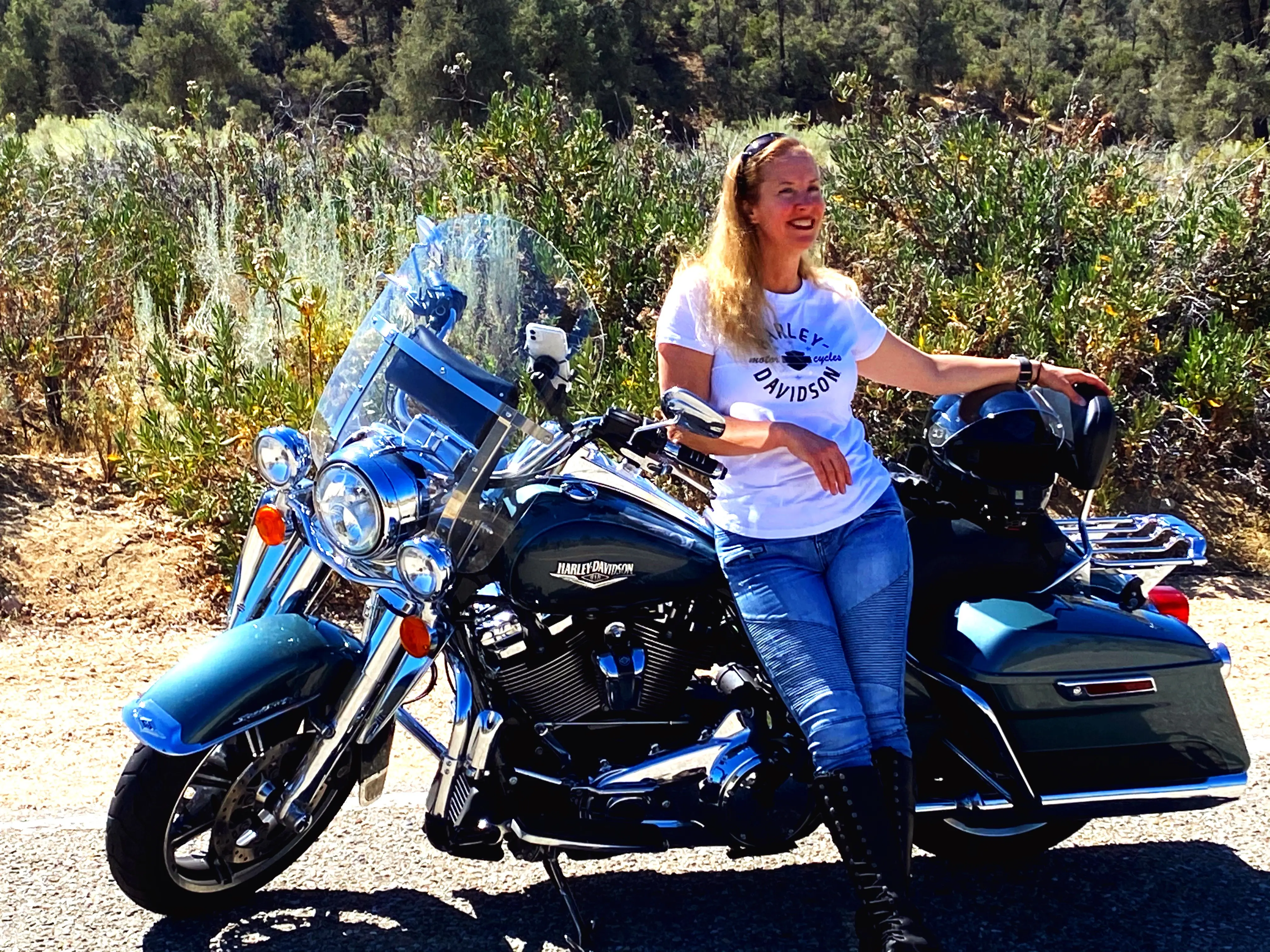 Let's Talk Seats
The biggest change for me was changing out my seat. Not just so I could have move leverage when stopped, but to be in the correct riding position to ride all day and love it. The stock seat on the Road King for me was too wide, too tall, and would tilt my hips backward, causing pain in my low back within just a few miles. After testing out several options, I found the Harley-Davidson Super Reach Seat was the perfect fit for me. This seat is over an inch (2.5 cm) lower, an inch (2.5 cm) narrower at the front and pushes me forward by more than 2 inches (5 cm). This modified riding position allows me to flat foot my bike when at a stop and more importantly, it places me over the bike's center of gravity so that I am sitting in the best position for longer amounts of time on the road.
One of the most frequently asked questions I receive is if the seat is comfortable. YES! I don't know how they restructured the seat frame to keep the padding, but it works. And the shape of the seat creates a deep U making a natural back rest. If your bike seat does not fit you, go to your local dealership and ask if they have demo seats you can try. Finding the right seat is like finding the right pair of shoes, sometimes you just have to try them on.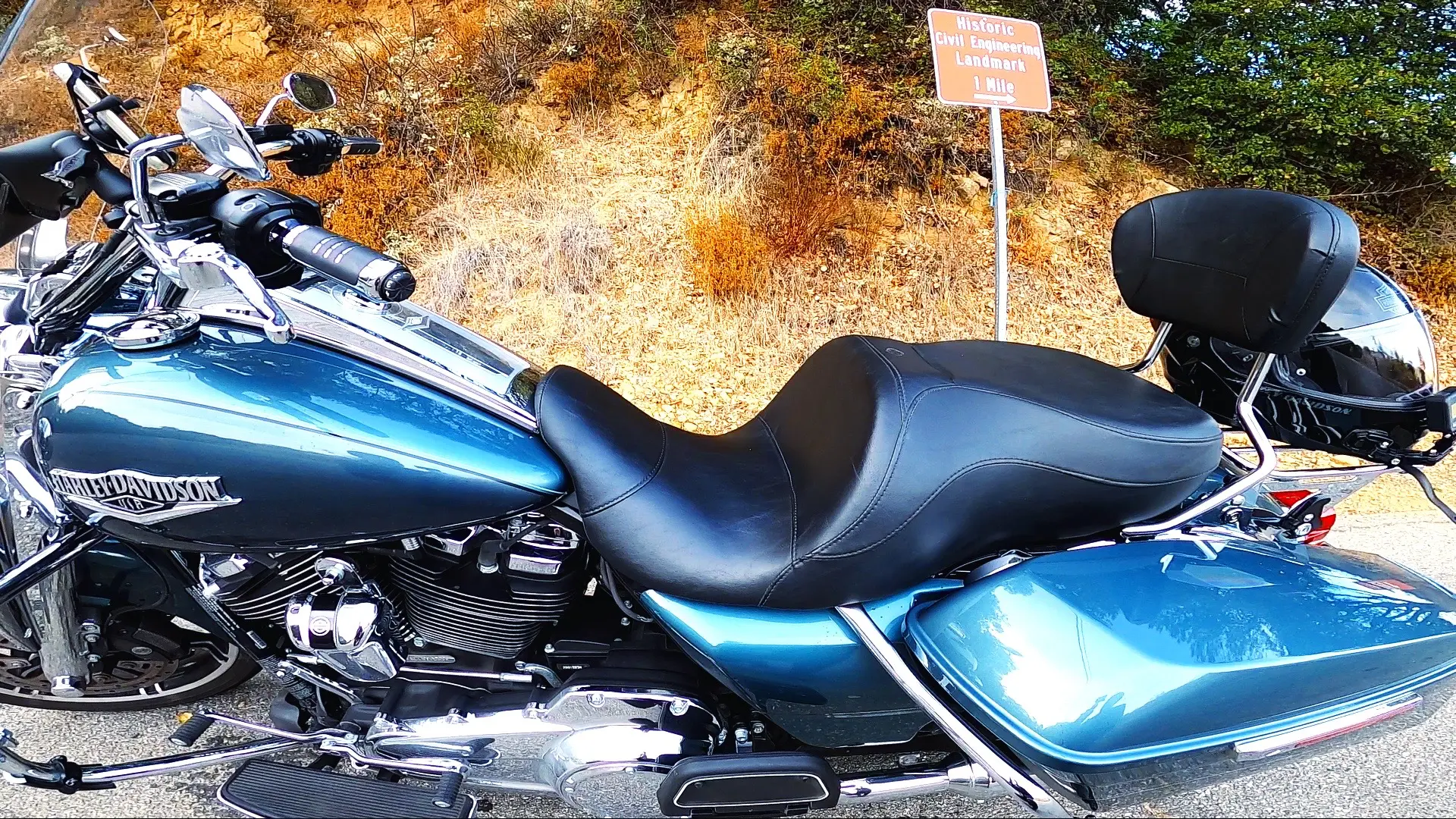 Planned Fuel Stops are not just for the Bike
When most people think of motorcycles and fuel, they think of the fuel that goes into the tank. Well, it is the same for us. Hydration, proper caloric intake, and stops to rest and to stretch are effect factors in delaying the onset of fatigue. These stops become even more important when riding in excessively hot or cold environments. Most of us understand how thirsty we get when in the heat, yet many neglect the signs of dehydration when riding in the cold. Becoming dehydrated not only increase fatigue, it also can cause us to be dizzy or lightheaded. Both will affect our reaction time in emergency situations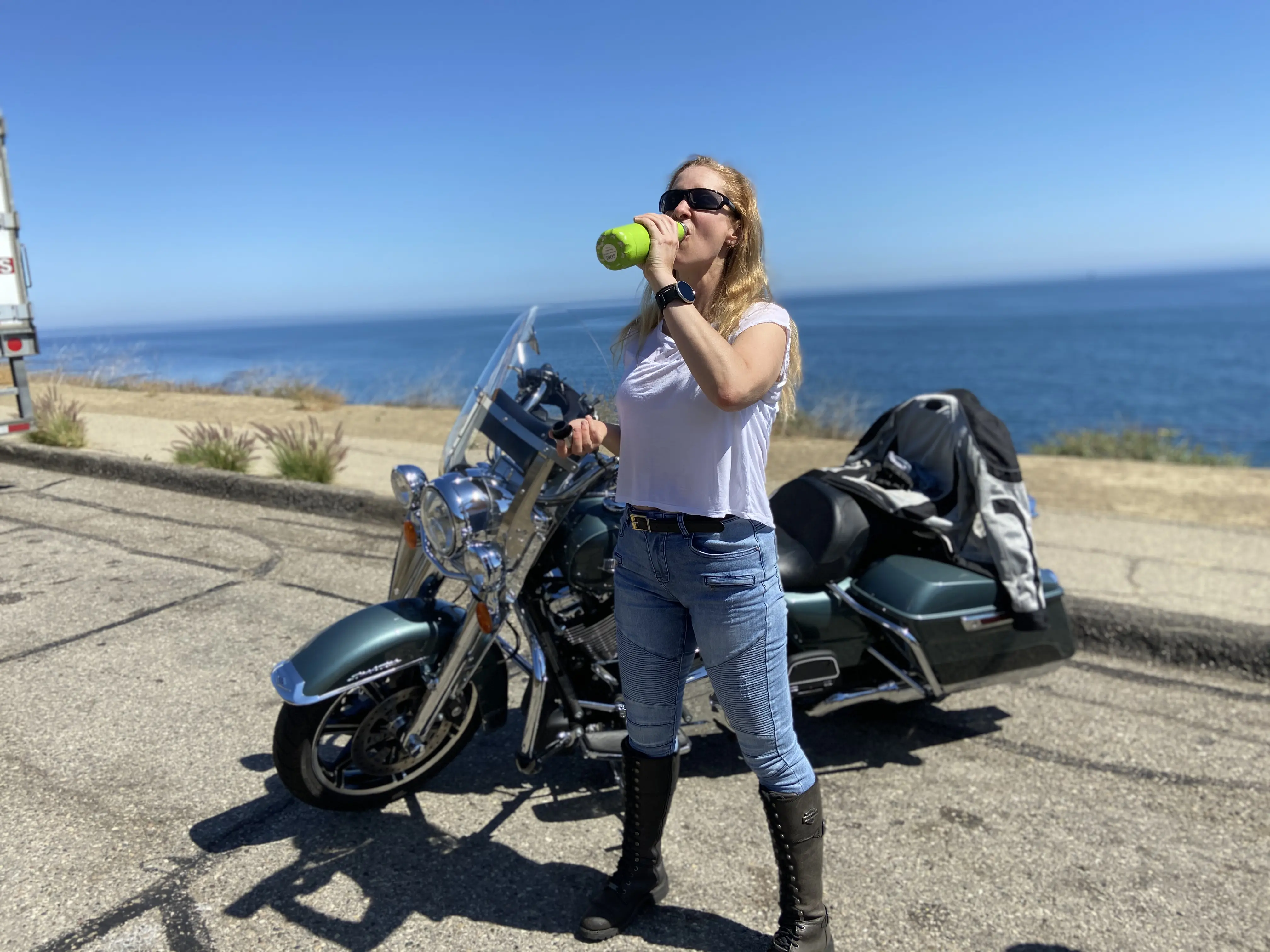 Not having enough to eat can cause the very same symptoms, along with a fast heartbeat, weakness, and trembling. Snacks are as important as having enough water with you. If I am headed out for a ride longer than an hour, I will pack at least 2 bottles of water and a small snack in my saddle bags.
Often the best stops happen on the small back roads with a snack and a spectacular view.
As a rule of thumb, I stop a minimum of every 100 miles (160 km) or every 90 minutes. Though when the temperatures are more extreme, I will stop more often.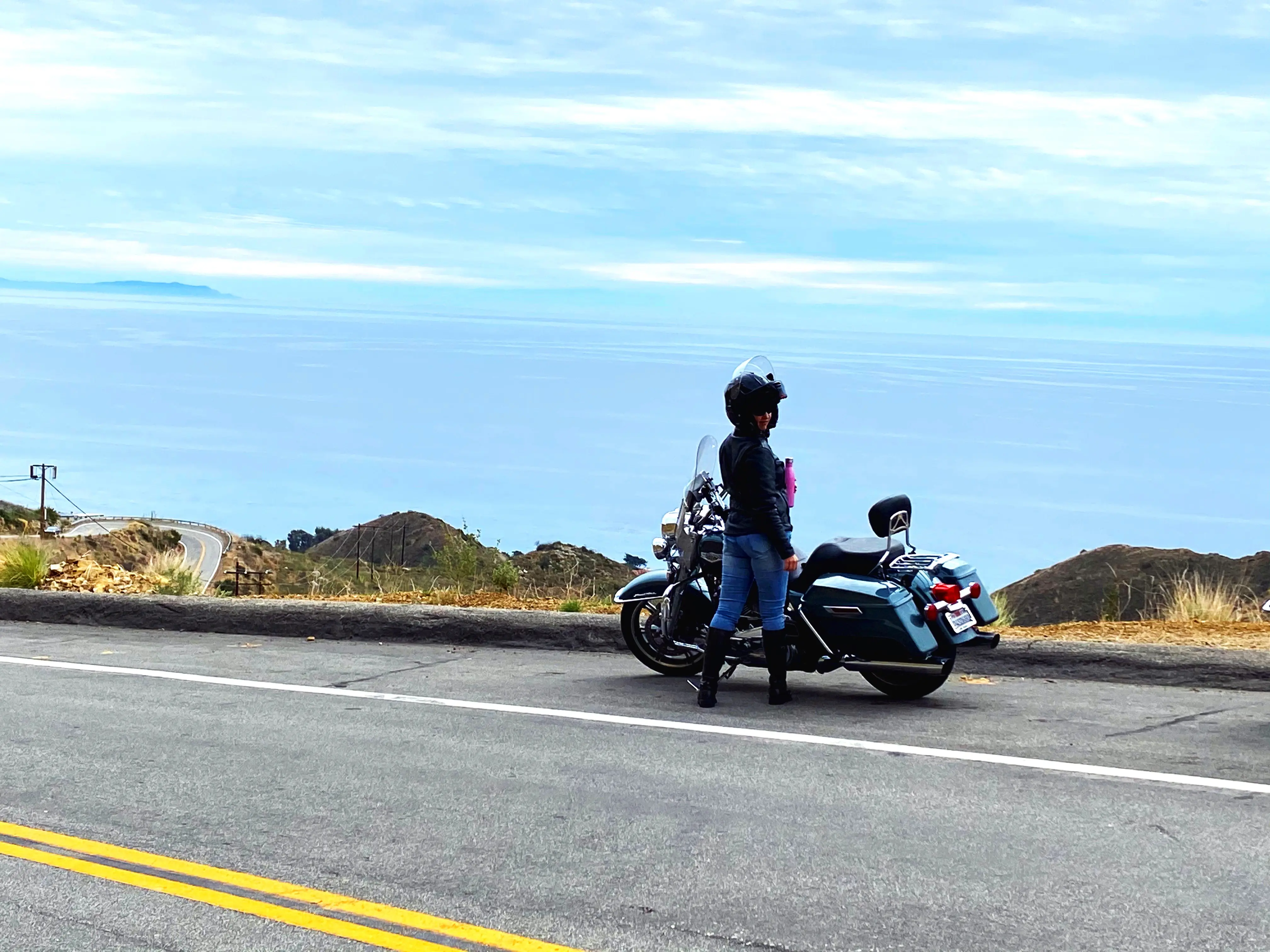 Layers Are Critical!
Another thing to think about is clothing. Layering clothing when riding can make the difference between enjoying the ride and suffering through it. Since this is a big subject on its own, when you finish here jump over to (INSERT MAUDE'S ARTICLE TITLE + HYPERLINK) by Maude as she wrote a great article on how to properly layer for the weather.
Final Thoughts
Riding long distance does not have to be a pain the… well, you know what I mean. With a little preparation and planning you can take off on long trips in comfort and with confidence. Riding should be something that you want to do repeatedly. Being comfortable plays a big part in making it so. Now get out and ride, have fun, be safe, and I will catch you on the next article.
Robin The Lady Biker