Discovering the Matane Region on a Harley-Davidson
This summer, Chicks and Machines teamed up with Riotel Matane, Harley-Davidson Rimouski and Développement Économique Matanie to shed light on the wonderful things that the region of Matane has to offer, as well as on two of the year's finest machines: Harley Davidson's Street Bob 114 and Nightster.
So, it was with an exciting itinerary and two superb motorcycles that my friend Isabelle and I set off on our adventure!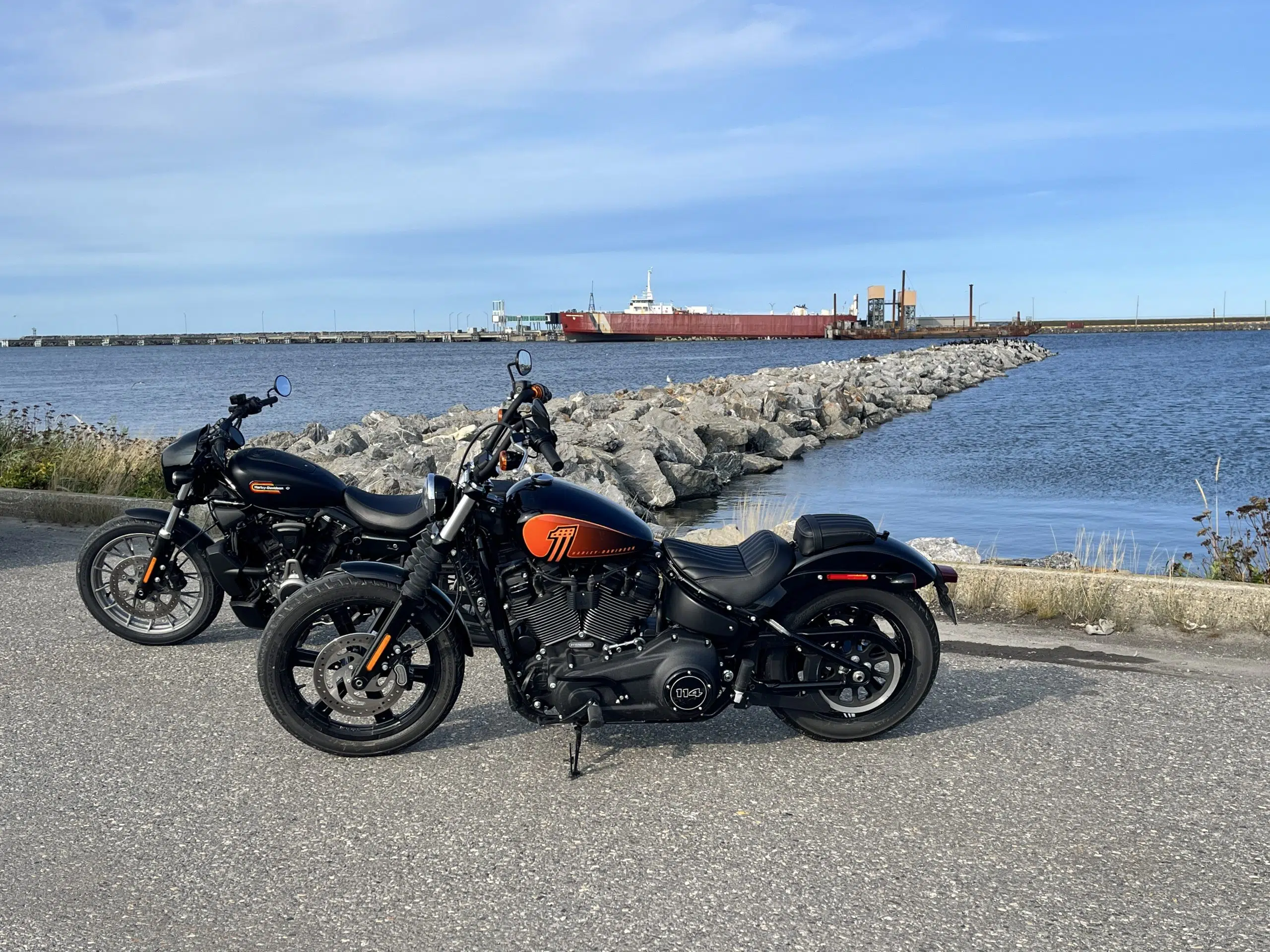 The start of an adventure: Harley-Davidson Rimouski
Our trip began at Harley-Davidson Rimouski to pick up the bikes that were graciously being loaned to us. Here, we were greeted by friendly, professional and deeply welcoming people.
They kindly explained how the two bikes worked, and it was with a twinge of sadness that we set off on our adventure, not knowing if we'd see our new friends again when we returned.
The roads and landscapes of Matanie: an all-you-can-eat buffet
What I love most about Matane is that, for me, it's really the gateway to the Gaspé Peninsula: a kind of frontier, a specific point where I can honestly say I feel that I'm elsewhere, far away.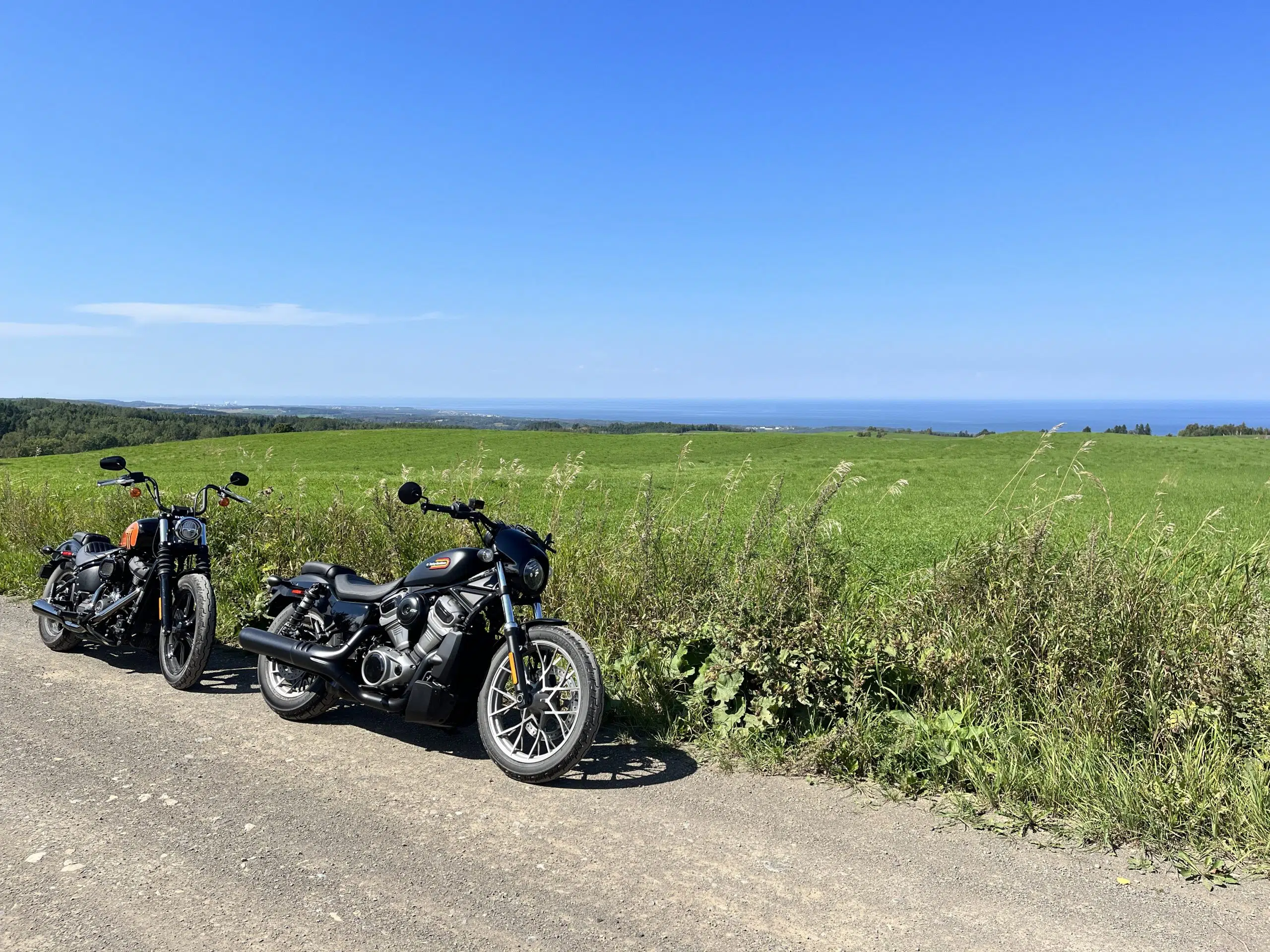 Suddenly, you can smell the salty air; there's the sea on one side and the hills on the other, dotted with wind turbines that give the place a magical feeling.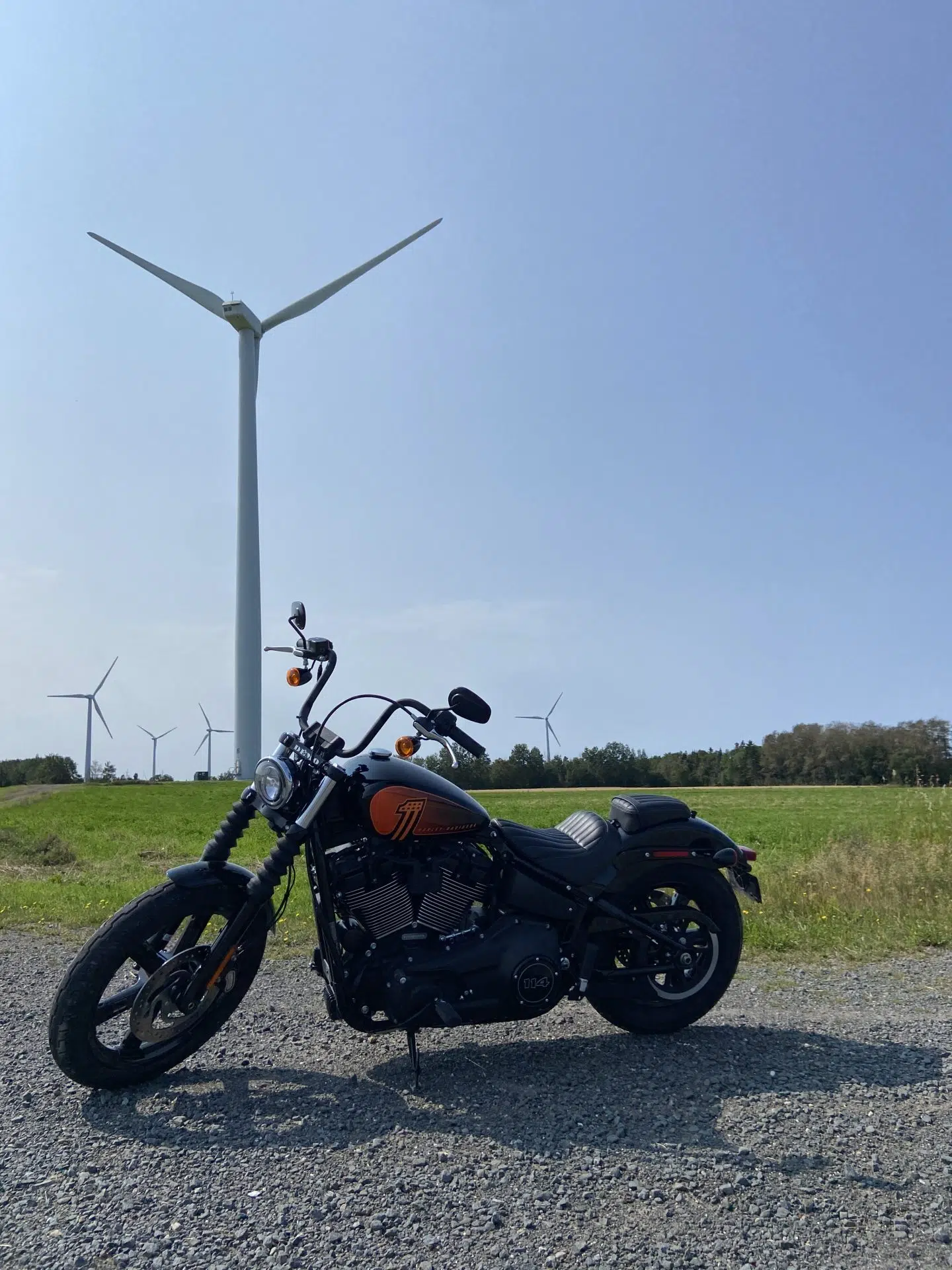 Driving in the Matanie region means venturing into a veritable all-you-can-eat buffet of landscapes. You can enjoy a little bit of everything: a highway along the river (so wide, at this point, that you can barely see the other side!); a winding road through the forest; a dirt road that crosses hills and farmland; a small gravel road that leads you to a secret beach…
Pssst: the secret is that the beach I'm referring to is located in Charlie's Bay, and believe me, it's well worth the detour to find this little corner of tranquility!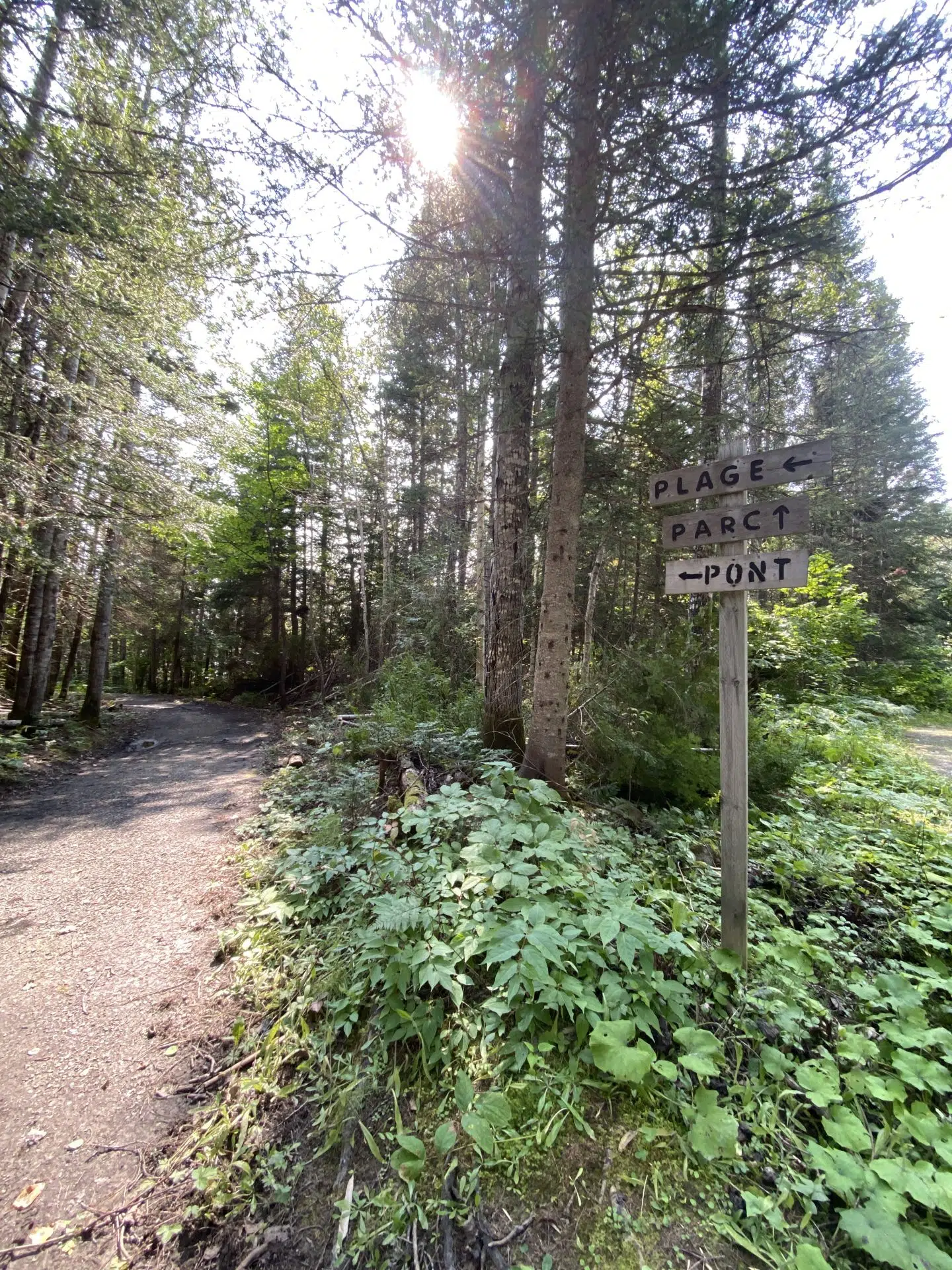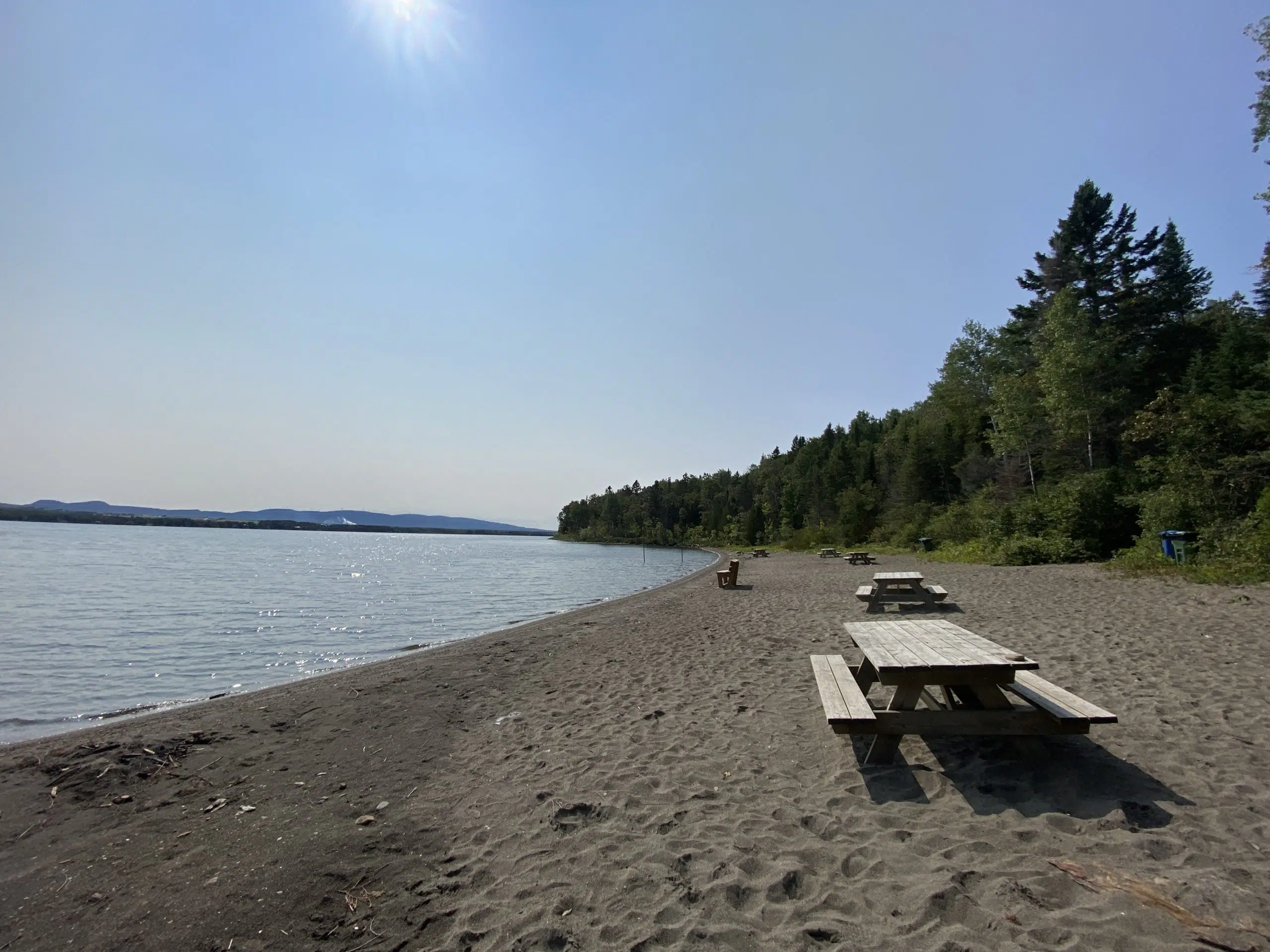 Hidden treasures
A road trip in the region doesn't necessarily require a plan or itinerary, as little hidden treasures are scattered here and there, patiently waiting to be discovered by visitors. For example, unexpectedly, we came across a
breathtaking view of the Matane River,
a field of sunflowers,
and an old fortress.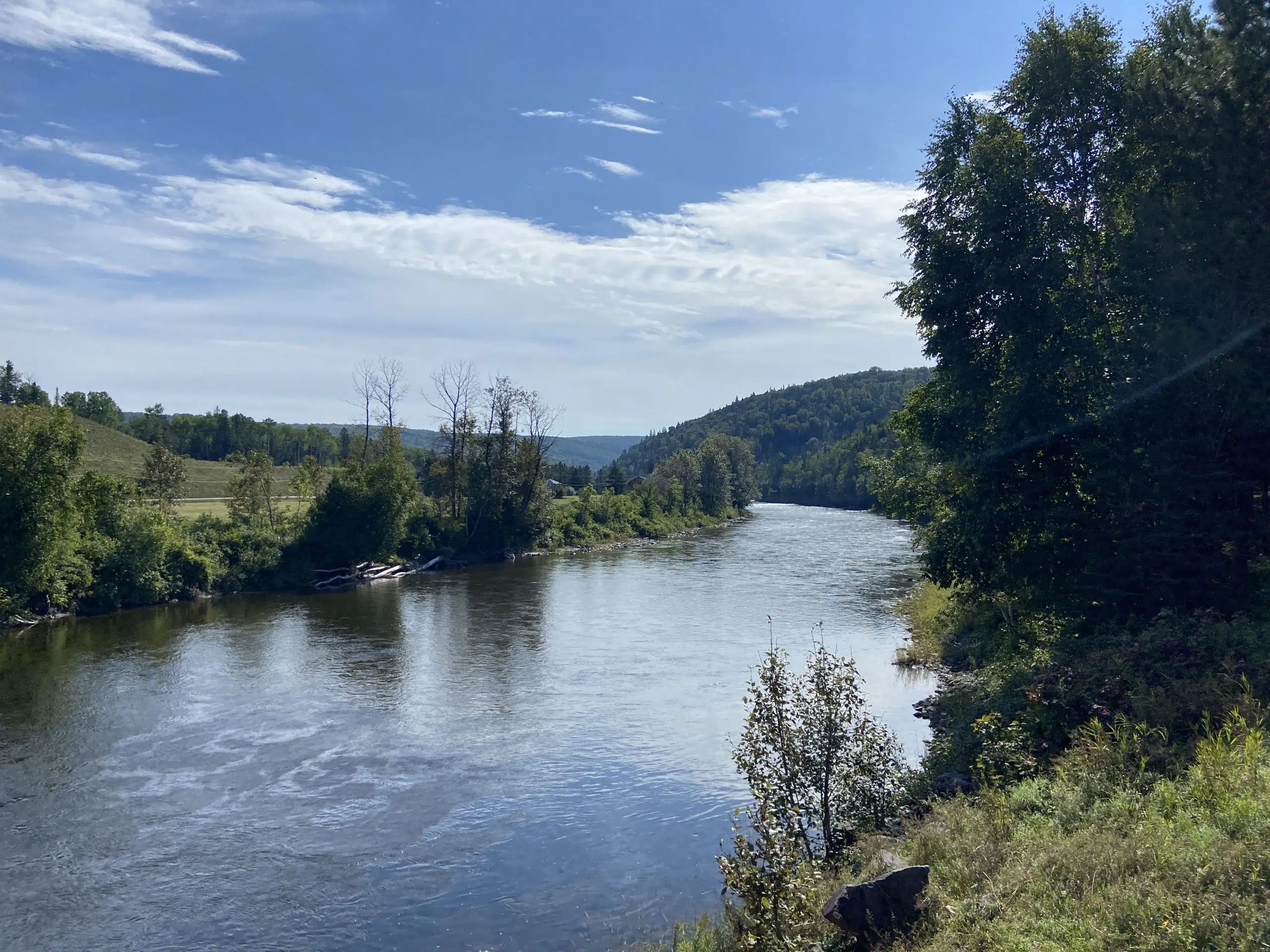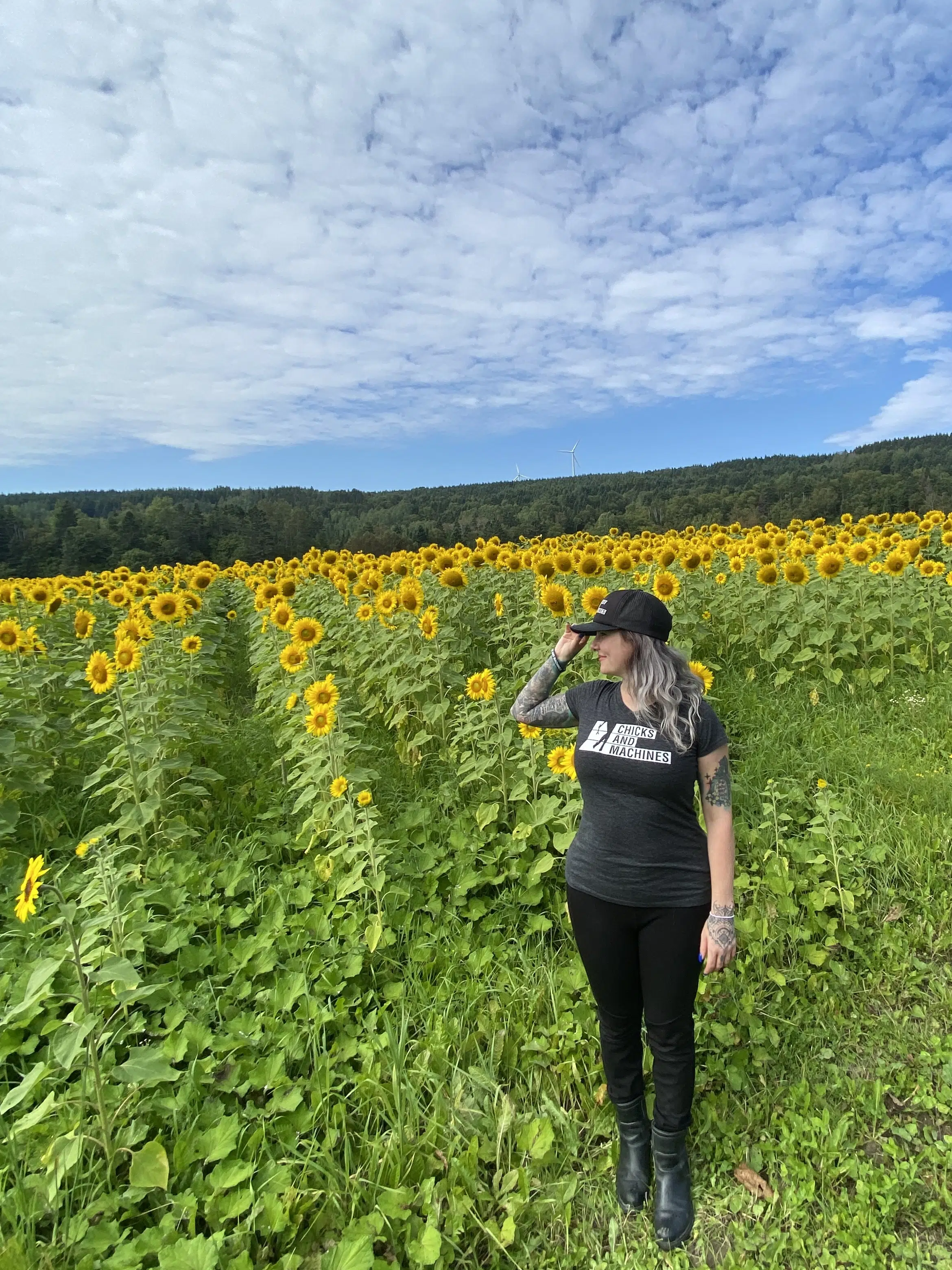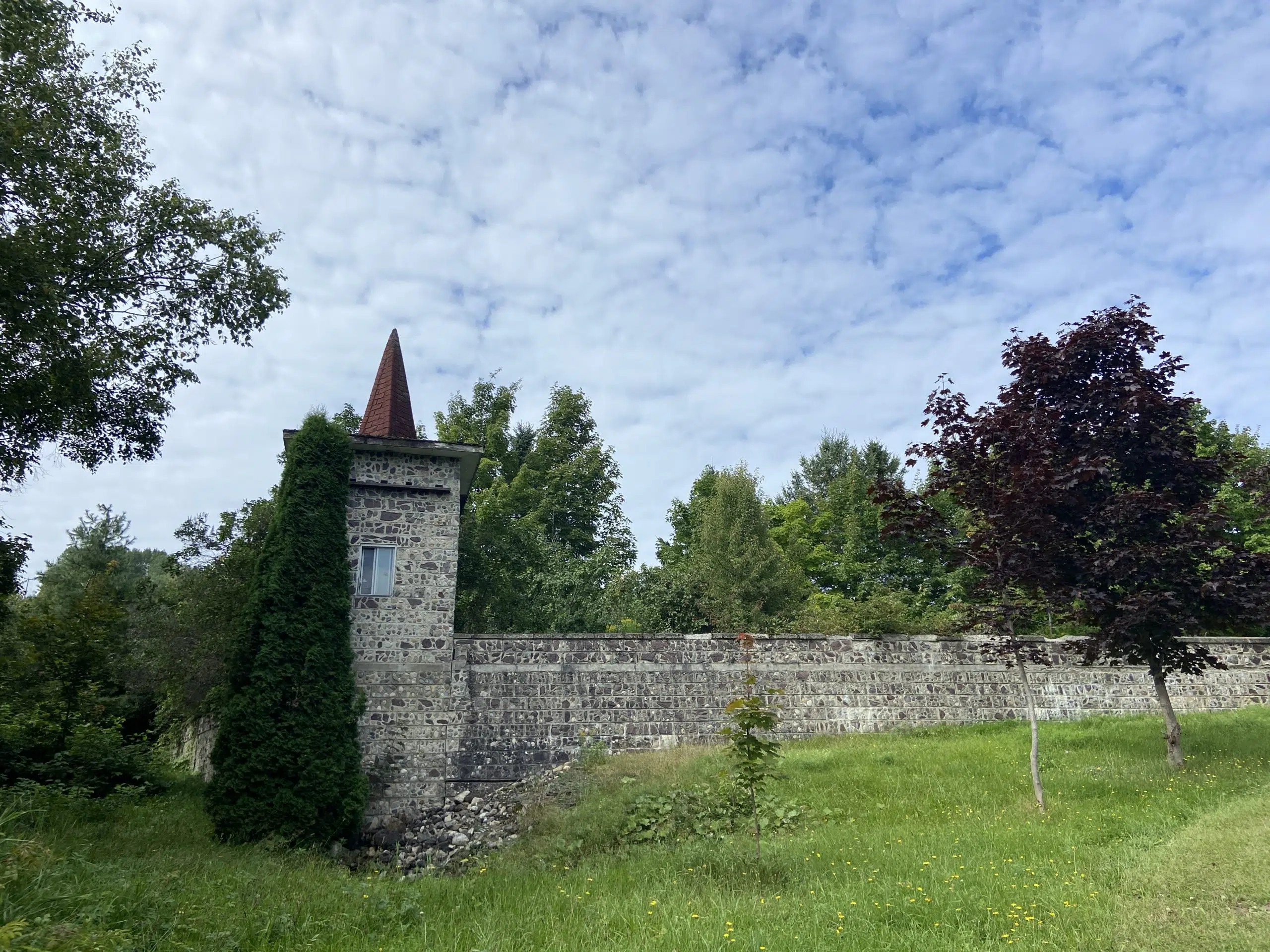 Not to mention the covered bridges, a real jewel in the crown of Quebec's heritage.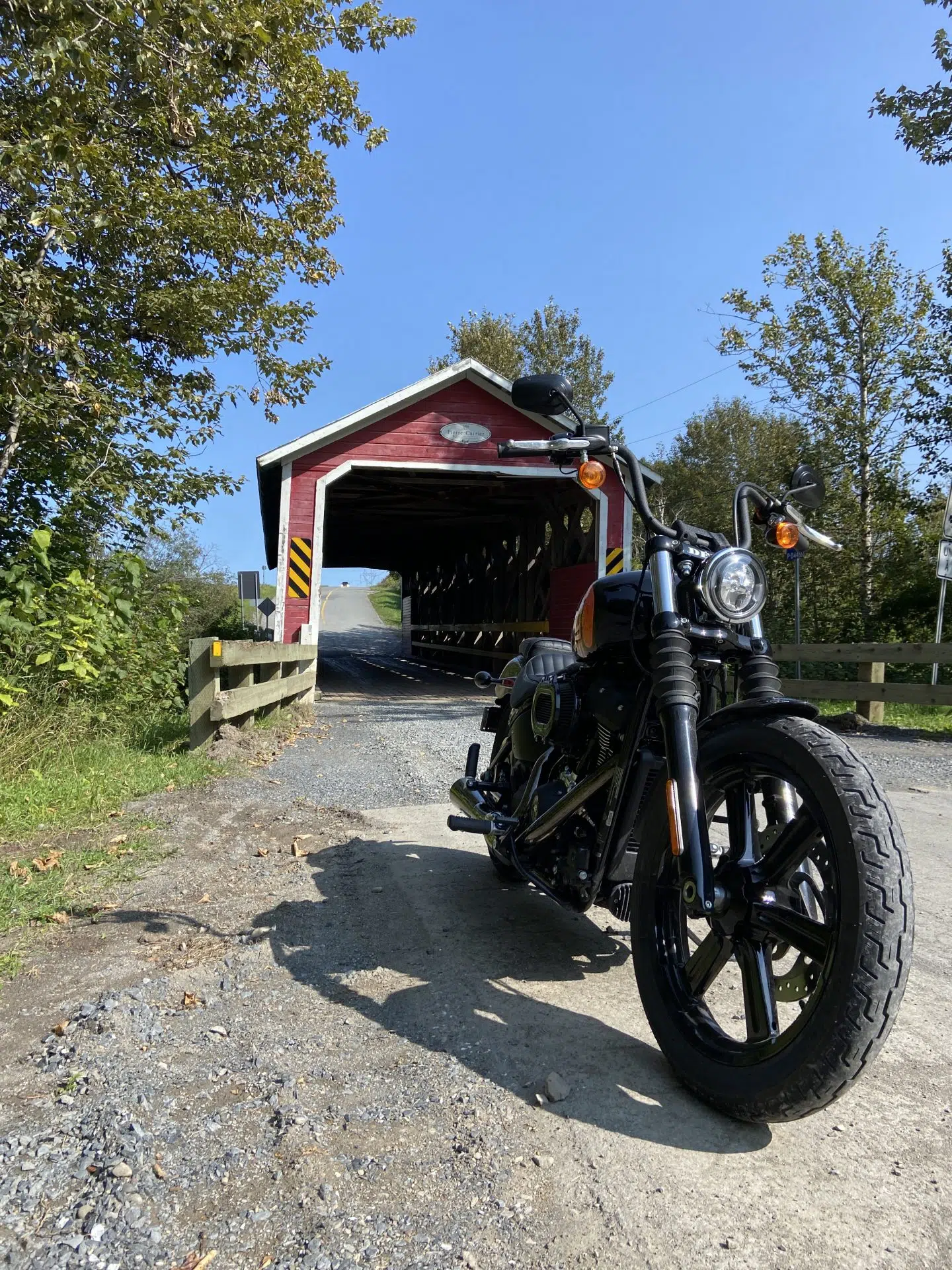 Something for everyone
Like a buffet, in the Matane region, you'll find a little bit of everything; there really is something for everyone.
I was particularly charmed by Les Jardins de Doris.
Here, the owner Sylvain (aka Monsieur Doris) welcomed us as if we were family, and explained the history of the place: he and his wife decided, many years ago, to transform their land into a real botanical garden, a truly magical place for nature lovers and children of all ages alike.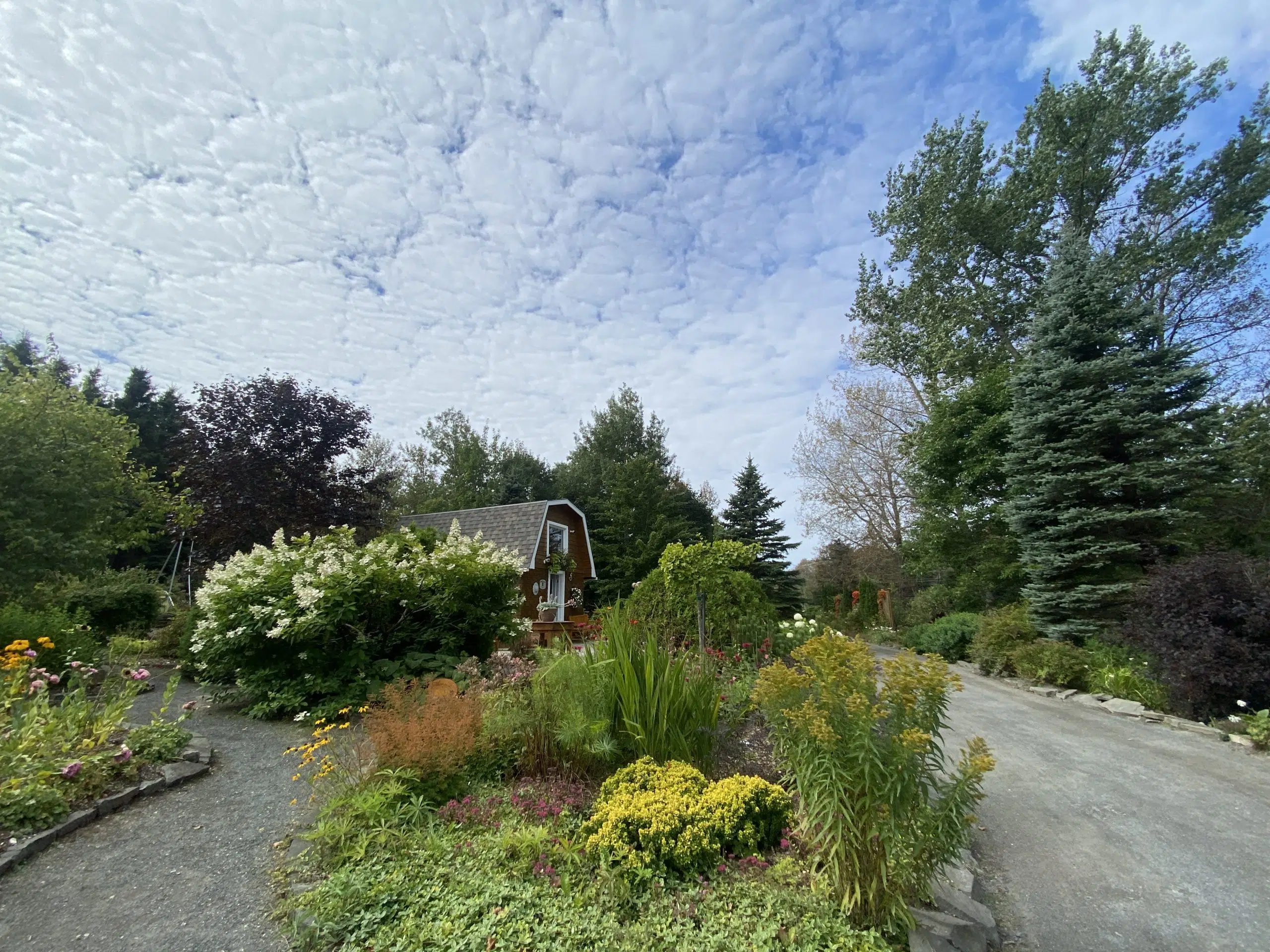 Scattered throughout this little piece of paradise, where a huge diversity of floral species thrive, are little surprises for children, which are inspired by famous tales such as Snow White, The Three Little Pigs, and Goldilocks and the Three Bears.
Whether you're looking to escape to a giant garden with a book, or to entertain the little ones, les Jardins de Doris is an ideal and memorable destination.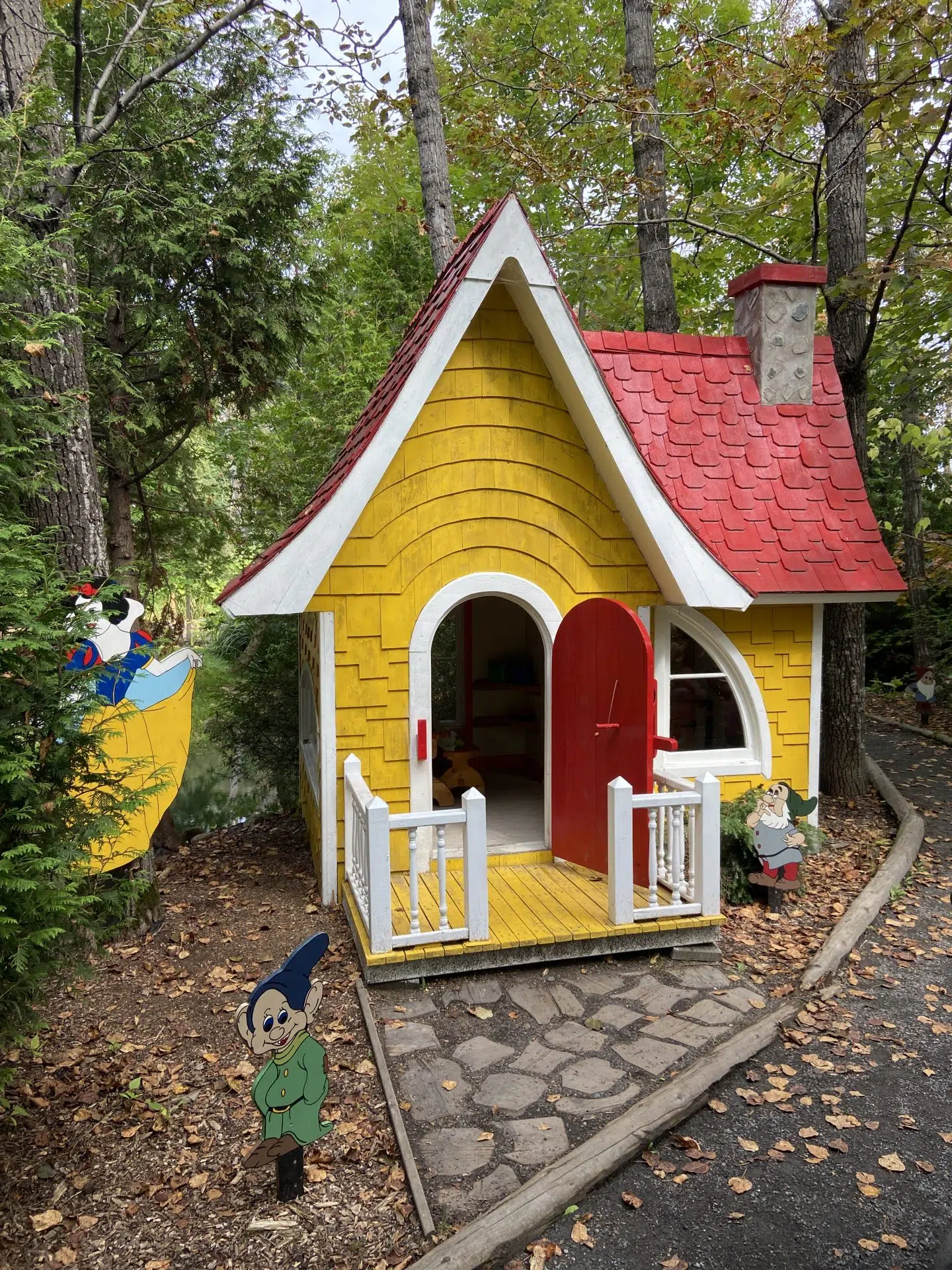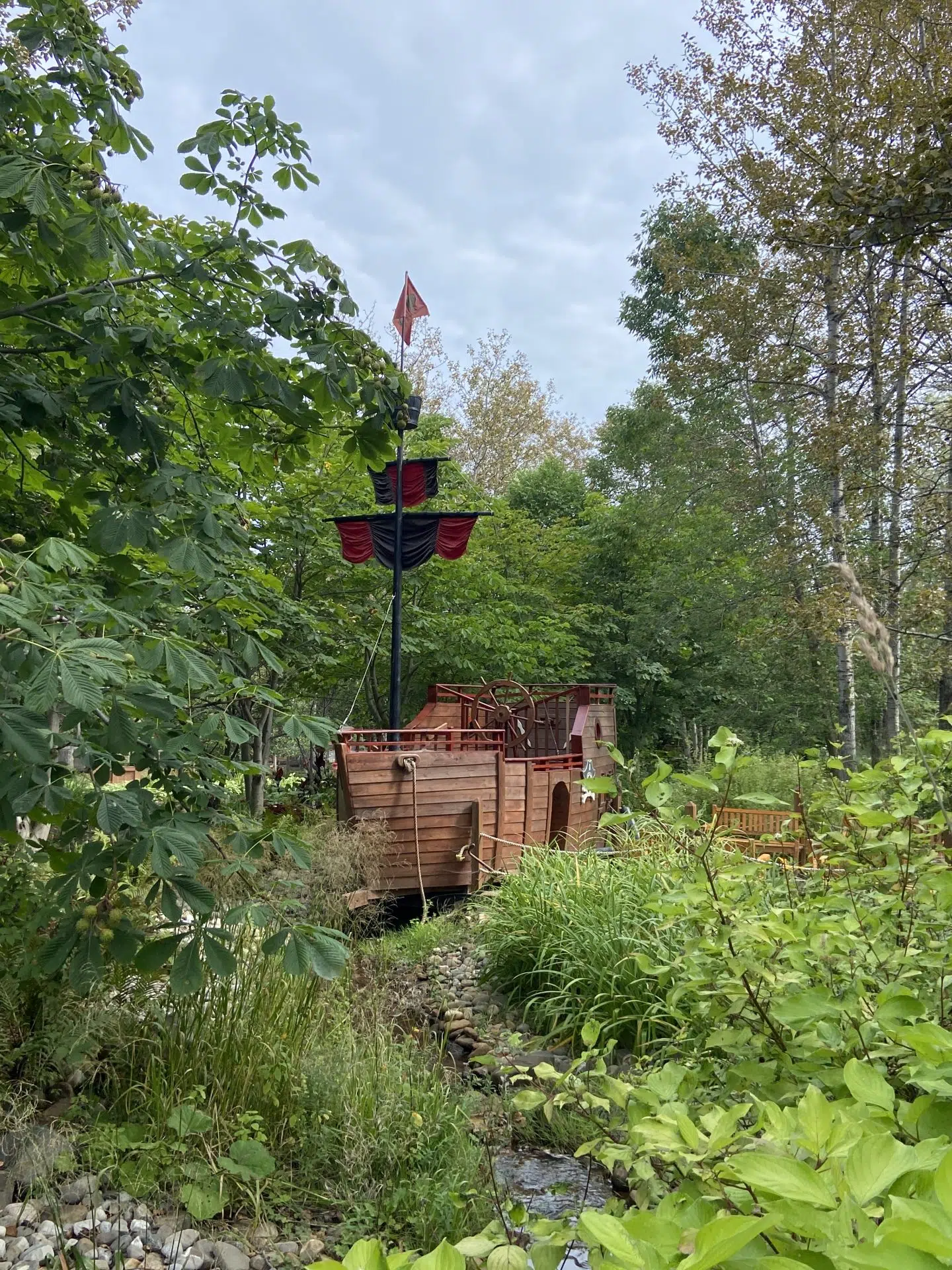 There's also the Carpinteri Vineyard, which is definitely worth a visit (I'm a particular fan of their shop, where you'll find the best balsamic vinegar I've tried to this day!), as well as the salmon observation center downtown, where you can sometimes see salmon swimming upstream; it's very impressive!
Food, food, food!
In addition to the delicious local produce – notably the seafood and the famous fish that is smoked in the region's various smokehouses – there's an array of delicious restaurant choices in the region.
My favorite dish of the trip was a succulent club made with Matane shrimp, which we feasted on in a friendly little restaurant attached to a seafood store: Le Bistro du Capitaine Desbois.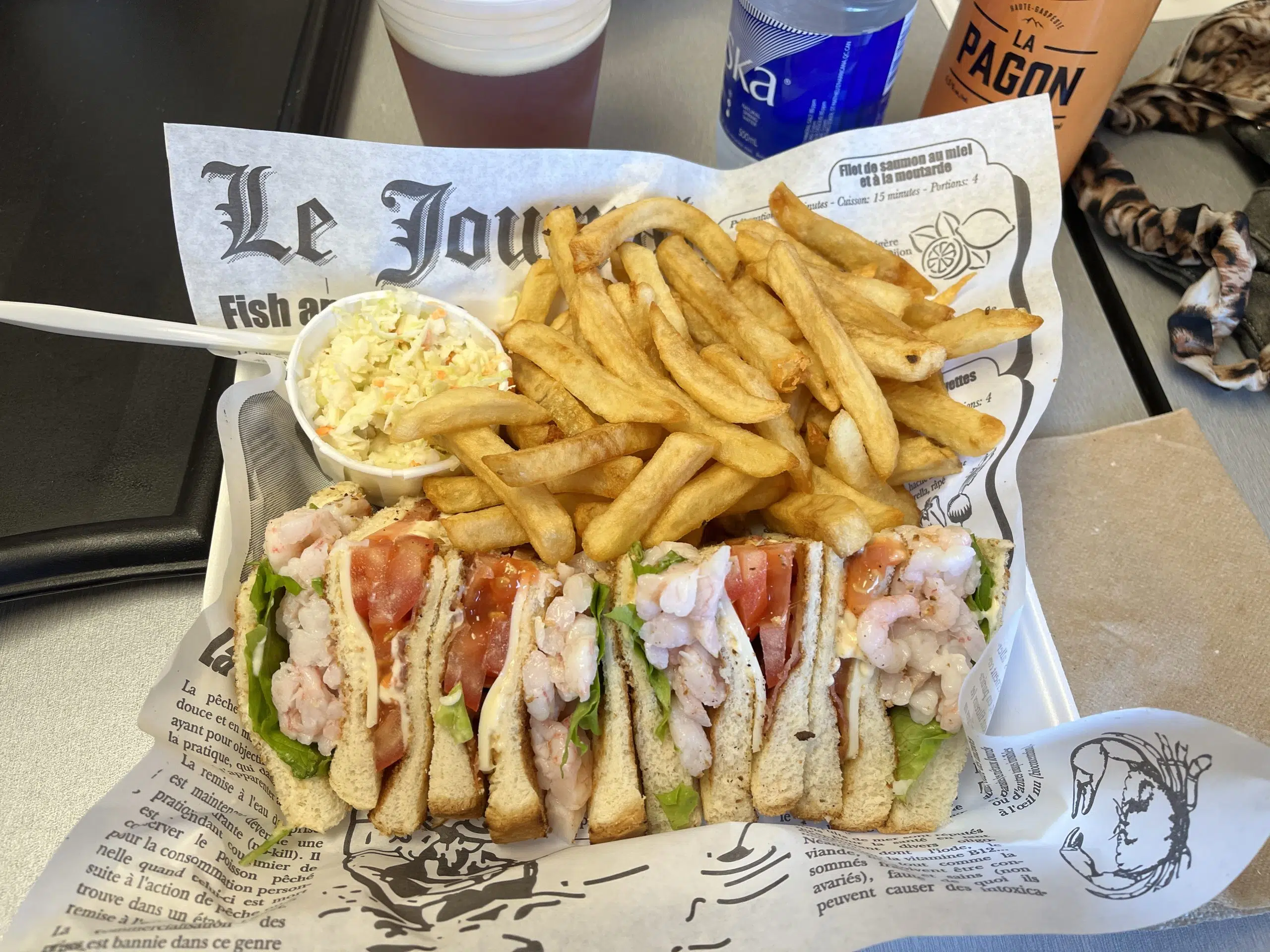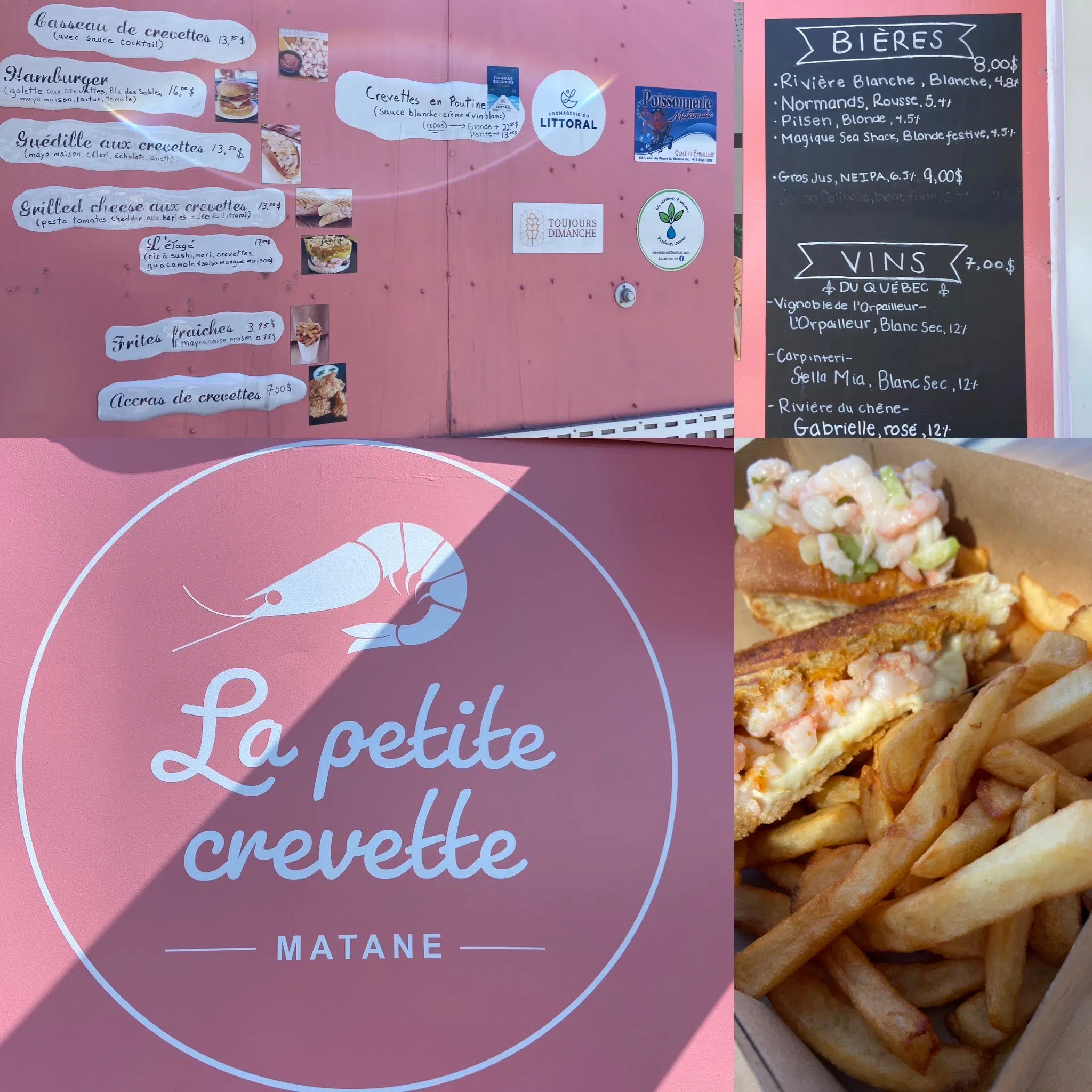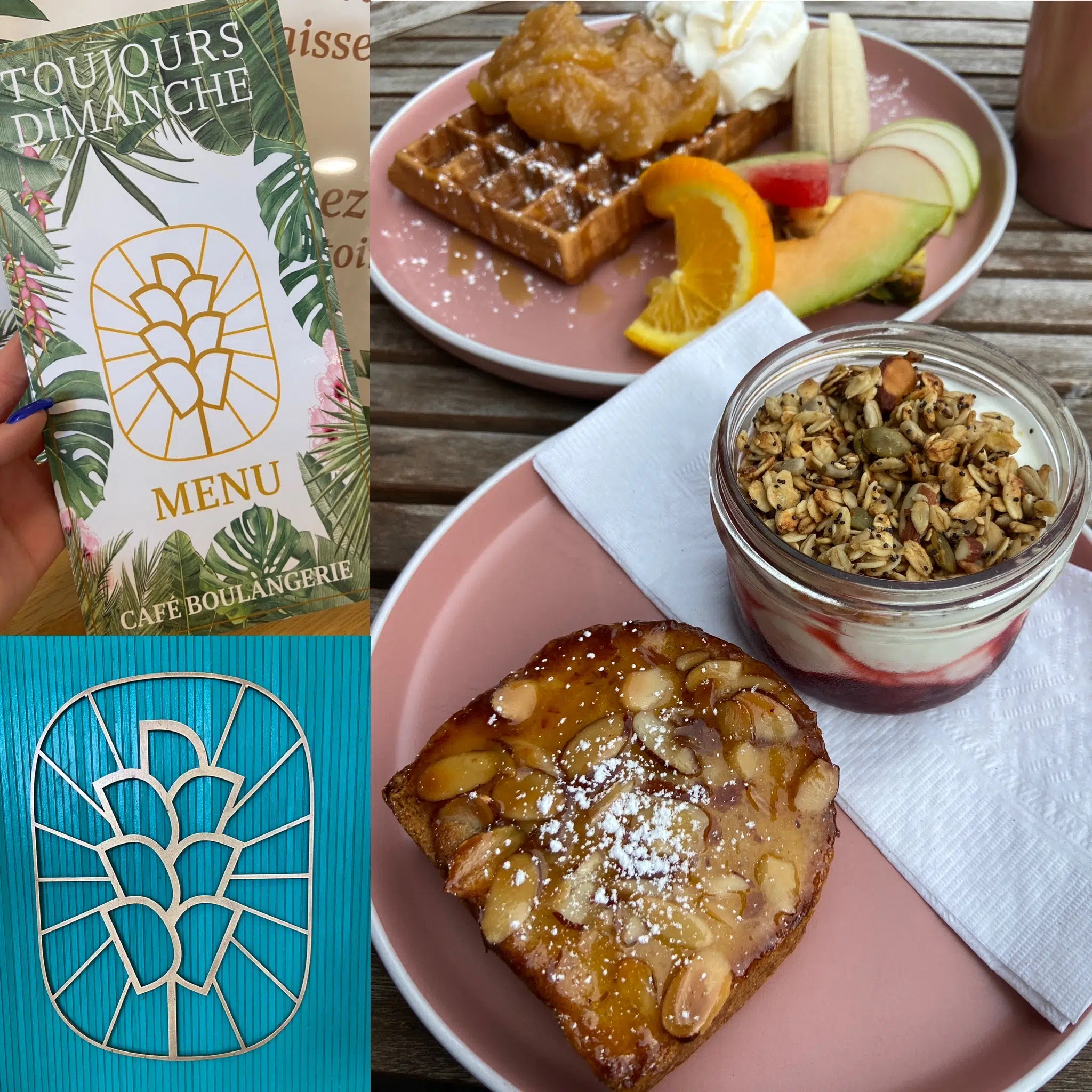 Of course, you can't go to Matane without visiting one of my favorite microbreweries, La Fabrique. Their melting brie appetizer with garlic flower makes my mouth water just thinking about it, not to mention their famous burgers and, of course, their huge selection of craft beers.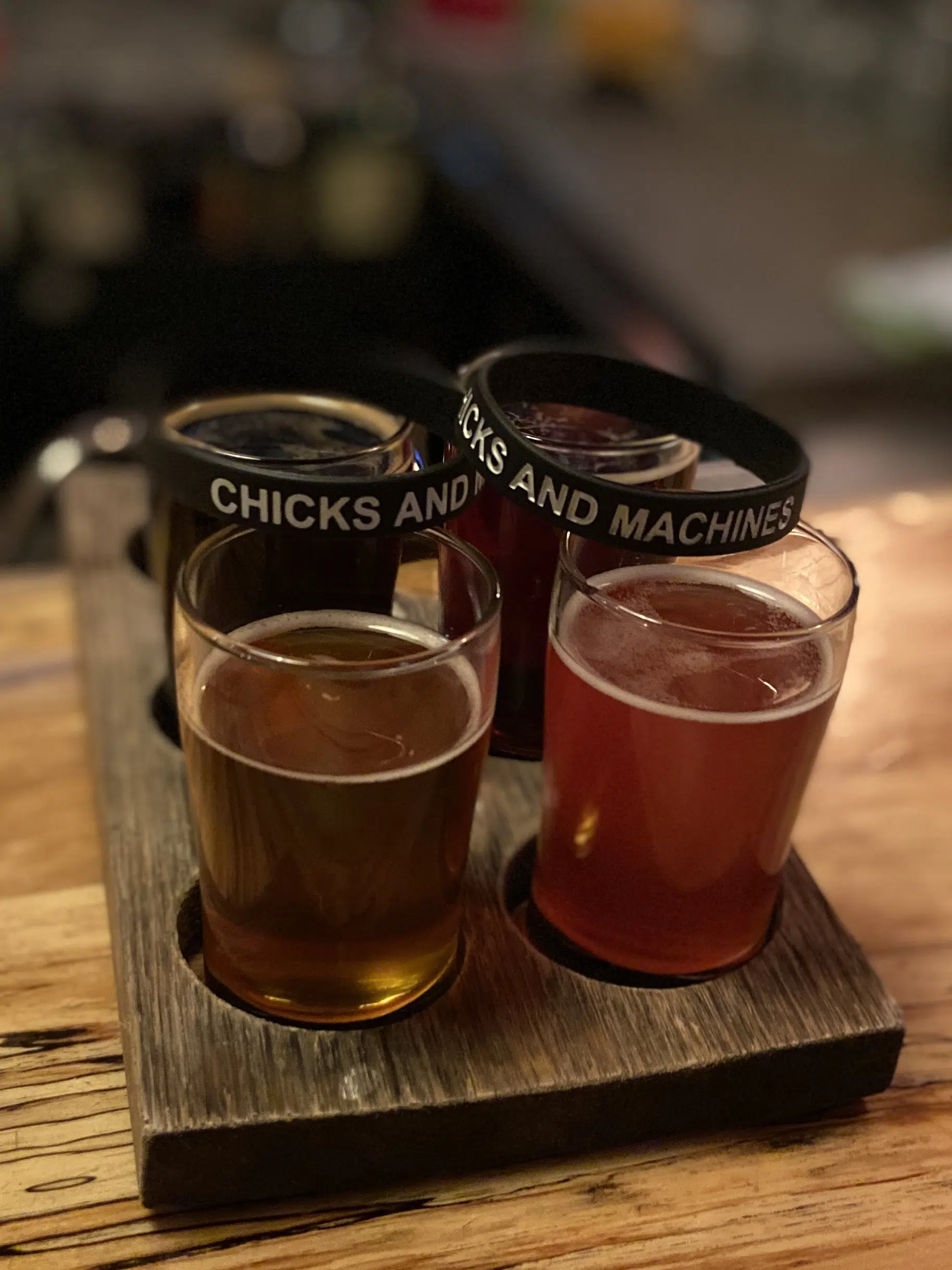 To satisfy a sweet tooth, , a visit to Chic-chocs Glacier is well worth the effort; you'll discover ice cream made on site with nitrogen, giving it a silky texture that's truly out of the ordinary. I tried a superb black rose sundae, served with rose petals and artisanal barley sugar. Yummy!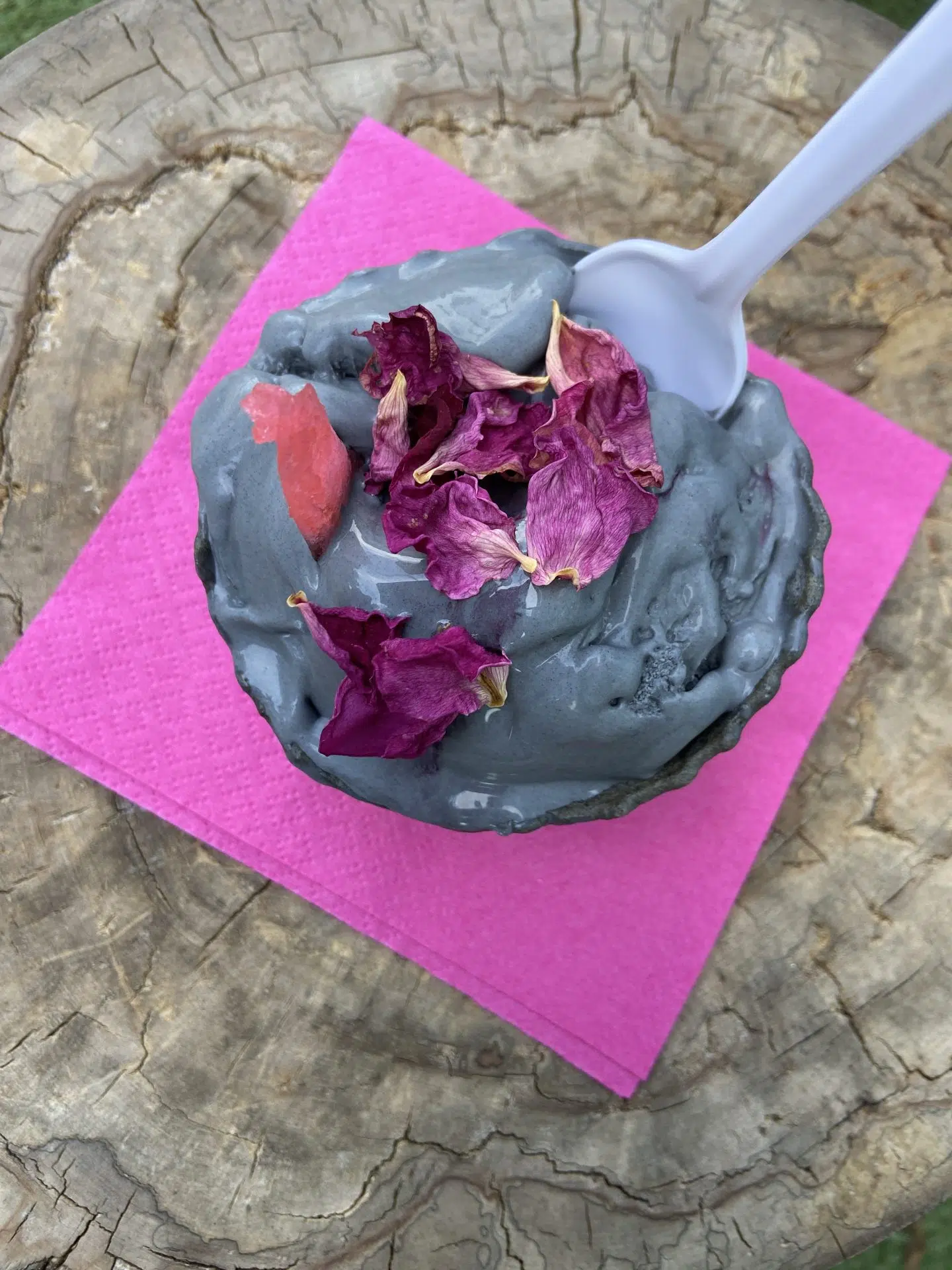 Le Cargo: a rare gem
But if you really want to indulge in delicious food, the Riotel's restaurant – Le Cargo – is an absolute must. I tried their superb jalapeño-spiced margarita, the duck wing starter, and their famous Seafood Coquille; and each item was highly impressive.
For breakfast, there's nothing better than starting the day with a tasty plate of eggs Benedict with Matane shrimp. Delicious!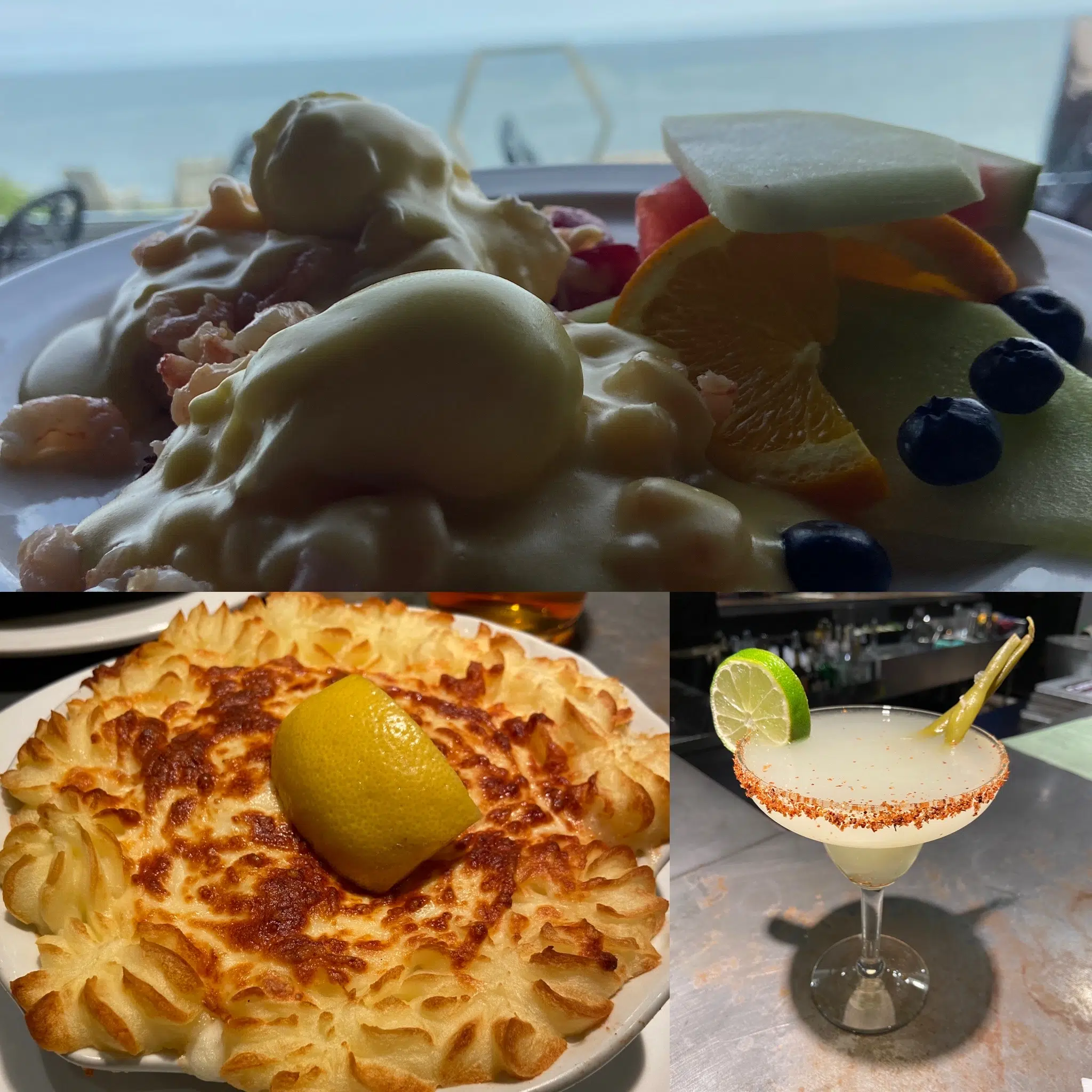 I particularly appreciated the restaurant's decor, which really pays homage to the region where it's located. It's easy to see why it's called Le Cargo, a nod to the large ships that sail up and down the river; you can even watch them gently move towards their destination as you enjoy your meal.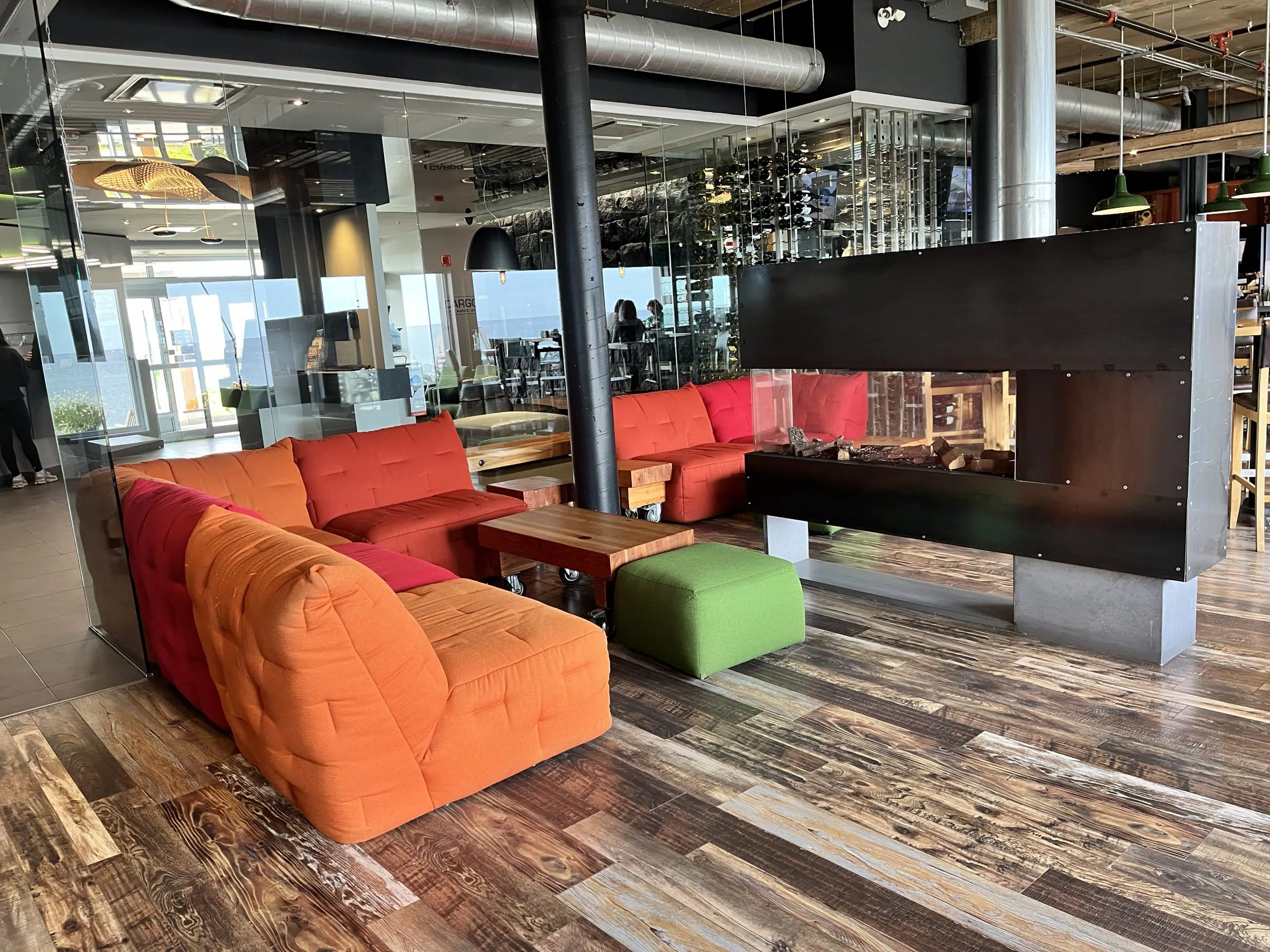 The bar's base is made of rocks – a tribute to Matane's famous pebble beaches – and one section of the restaurant is even inside a cargo container! I loved these very unique, creative and well-thought-out touches.
A hotel right on the beach
From the dining room, you can see the beach, with its outdoor fire pits surrounded by chairs. So, with a full belly, you can stroll in the sand, soak your feet, and peacefully enjoy a fire. And whether you're alone, as a couple, or with friends or family, a fire is always a wonderful way to make new acquaintances!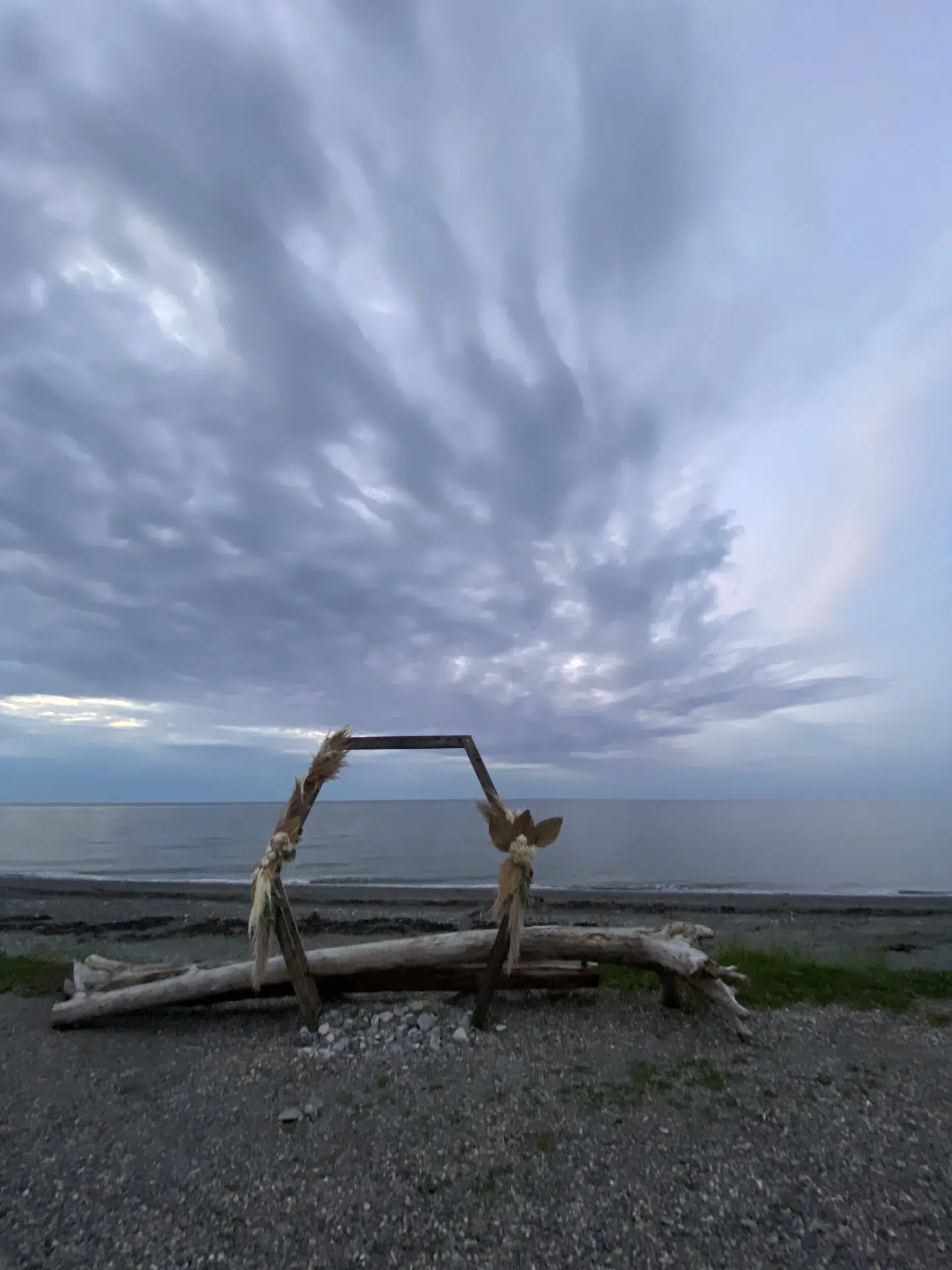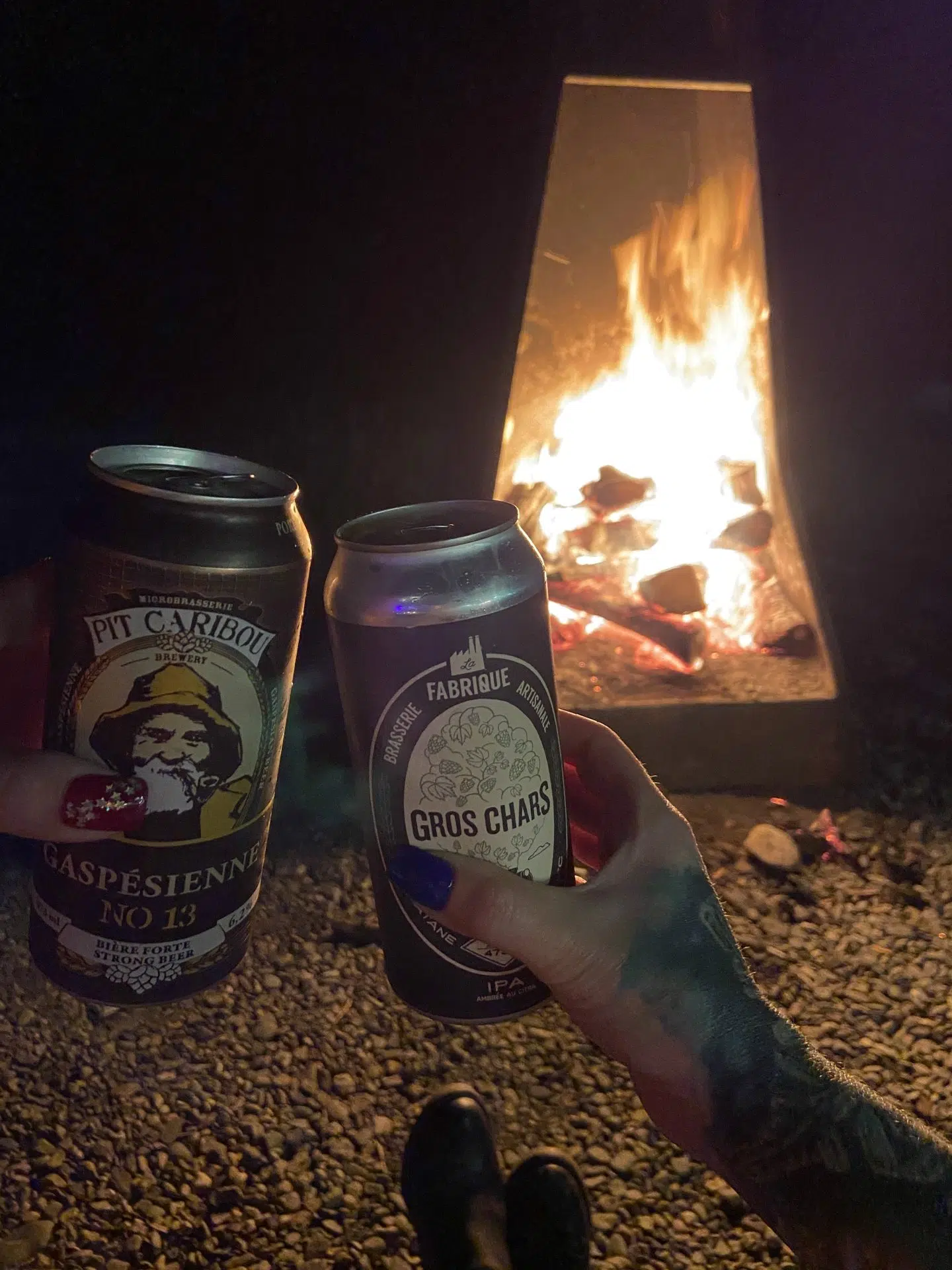 The Riotel: home away from home
After long days of exploring, discovering, and eating lots and lots (and lots!) of good food, there's nothing more satisfying than a good, deep, restful sleep; and for that, the Riotel really delivers.
The rooms are comfortable and quiet, and what can I say about the beds: they are real clouds of comfort! The hotel even has its own gym, a pool and a whirlpool, in addition to being so well located, both in the heart of Matane, close to all the nice roads, and right on the water.
A nice thoughtful touch worth mentioning: they made sure to give us a room with a door directly to the parking lot, so we could keep an eye on our motorcycles and leave with ease the next morning. It's the kind of small detail that makes all the difference!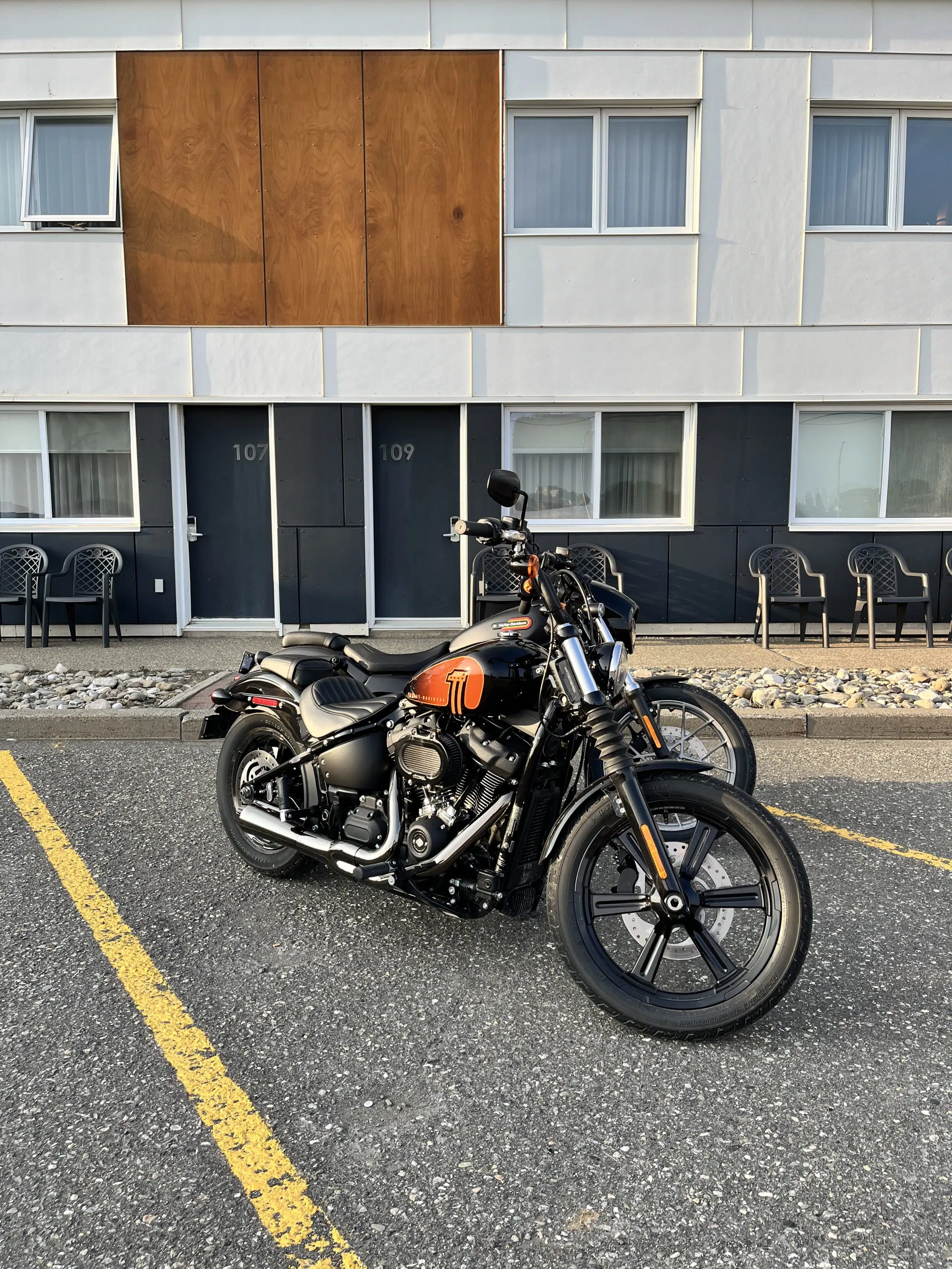 The Matane region: the perfect destination for everyone
Whether you're on your own or not, whatever your vehicle or the time of year, the Matane region has a lot to offer visitors. I particularly enjoyed the dates at which we went – right at the beginning of September – as the weather was perfect (sunny & warm but not as hot as in Montreal) and the region was less busy than in the high season.
I really fell in love with the region, not to mention the kindness of the people we had the pleasure of meeting. Going there is really worth a visit. You'll find a region full of wonders and surprises… and did I mention the good food?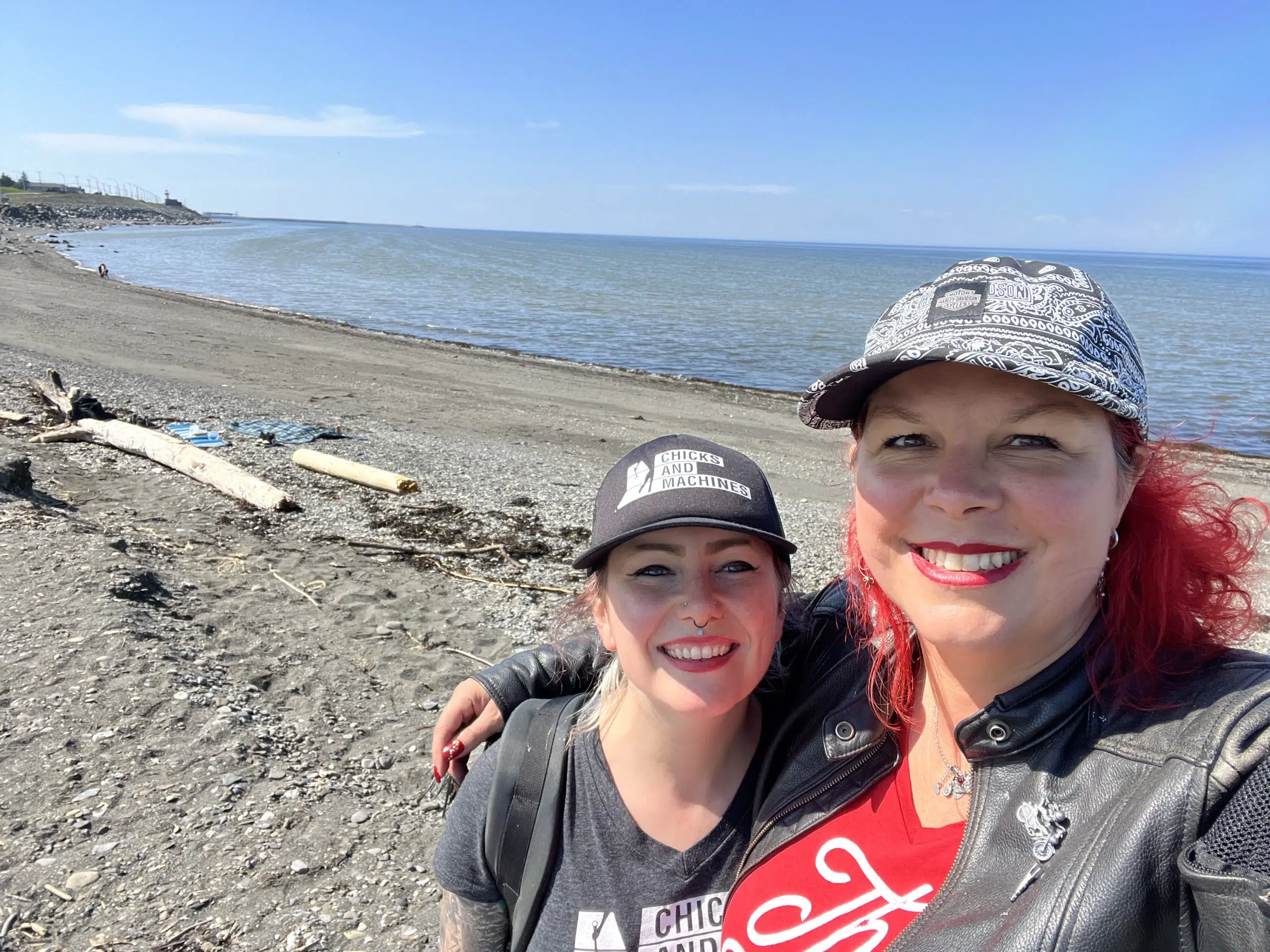 I'm deeply grateful to Chicks and Machines, Riotel Matane, Harley-Davidson Rimouski and Développement Économique Matanie for this exceptional opportunity to discover a sublime region of our beautiful province.
I'd also like to thank my long-time friend Claire for joining us with her partner Jean-Pierre to ride along with us. What a nice surprise, and what a pleasure to have shared this wonderful moment with you both!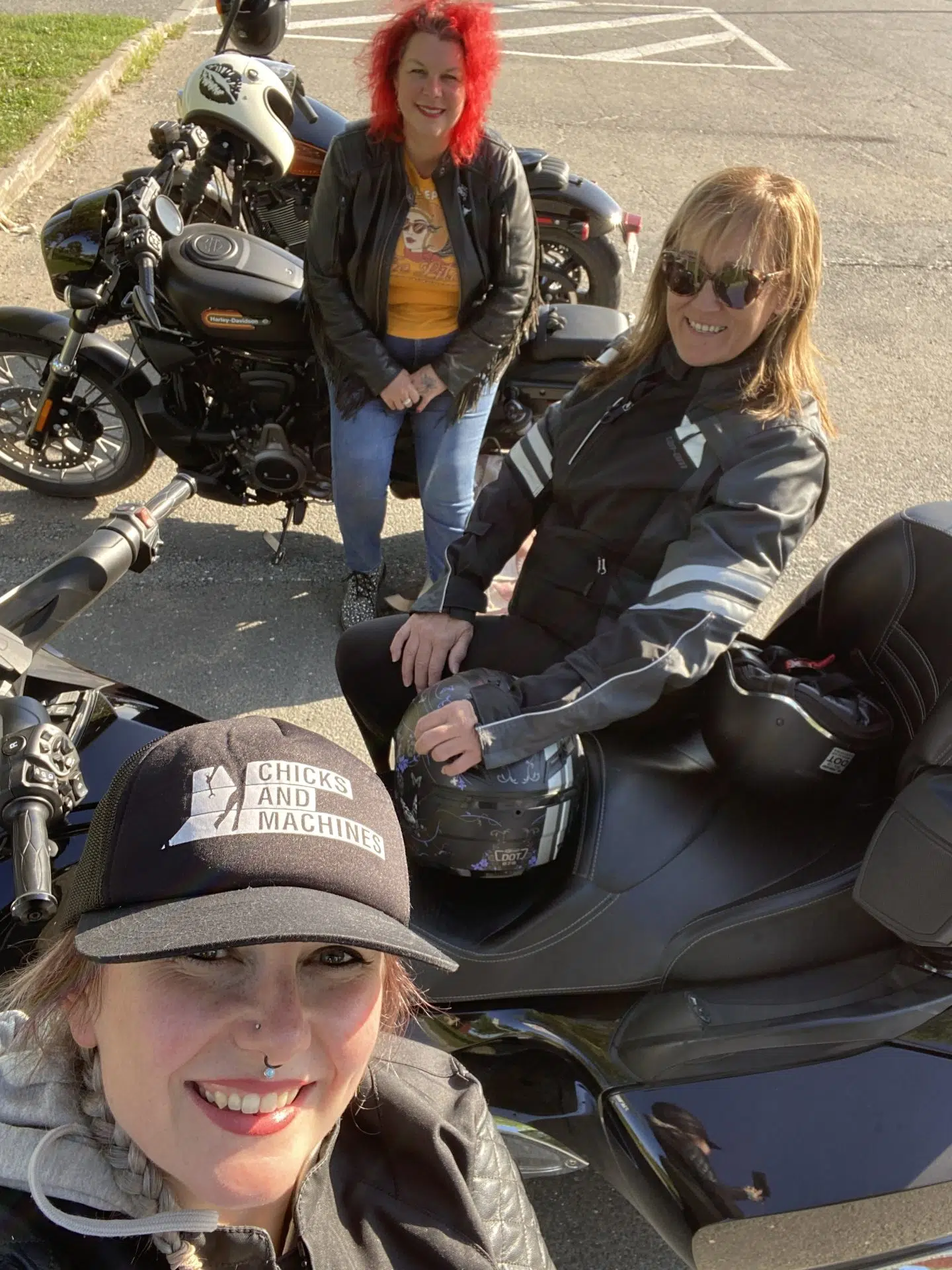 Don't forget to read my impressions of the 2023 Harley Davidson Street Bob 114 which will be online very soon!
EM