Chicks And Machines in the Highlands – Part 1
Nadine and I received a lovely invitation to visit Ontario's Highlands on a girl's motorcycle trip. What a wonderful idea!
We took to the roads from my home in Saint-Jean-sur-Richelieu to the Highlands. After a few hours of riding, we arrived in Perth, but before we made it to our accommodations, we made one stop joining the two other girls we would be riding with, Charlotte and Cecilia.
A moment in another world…
We met up at Woody's Cycles. This unique destination has a motorcycle cemetery with thousands of motorcycles there. You will also find a motorcycle museum, an enduro bike track and even a KTM dealer. This is a must for any motorcycle lover, and if you go there, take some time to chat with Woody, the owner!
After getting to know each other and visiting at Woody's, we did a short ride to Perth. This waterfront town charmed us immediately.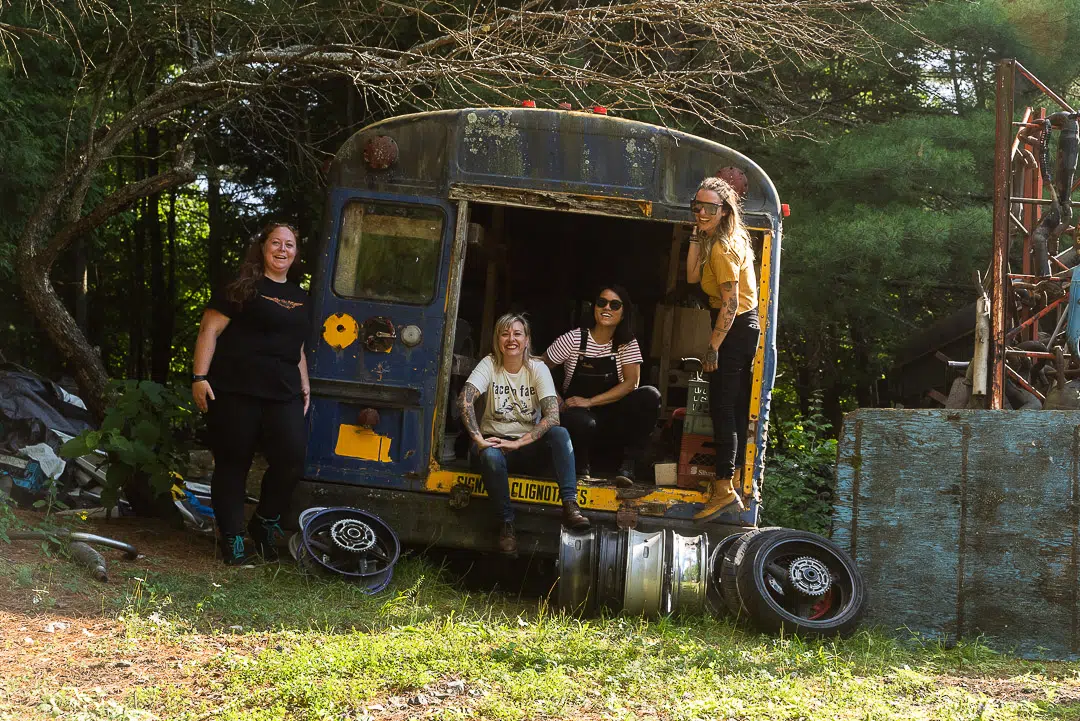 We were welcomed like queens at the Best Western Plus Perth. This was our homebase for the length of our trip in Ontario! I recommend staying here as they are very motorcycle-friendly, and you can do many loops with beautiful routes from this location.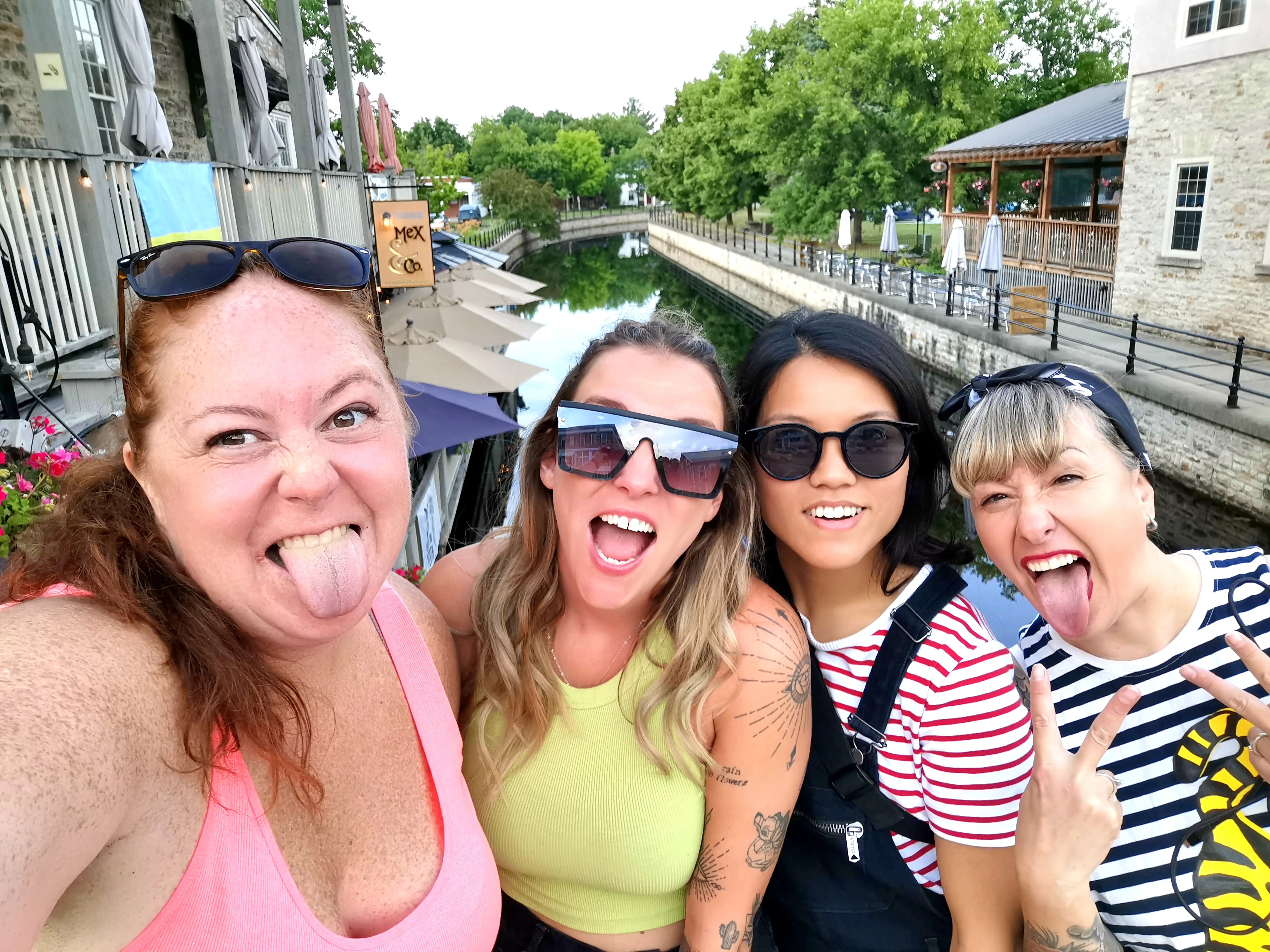 For dinner I was spoiled because I LOVE Mexican food. 🌮
I have been to Mexico several times and memories of delicious meals are still fresh in my memory! I can guarantee that at Mex & Co., it's like enjoying a meal in Mexico!
On top of the great food, we had a wonderful view on the Tay River. Beautiful and delicious, it starts strong.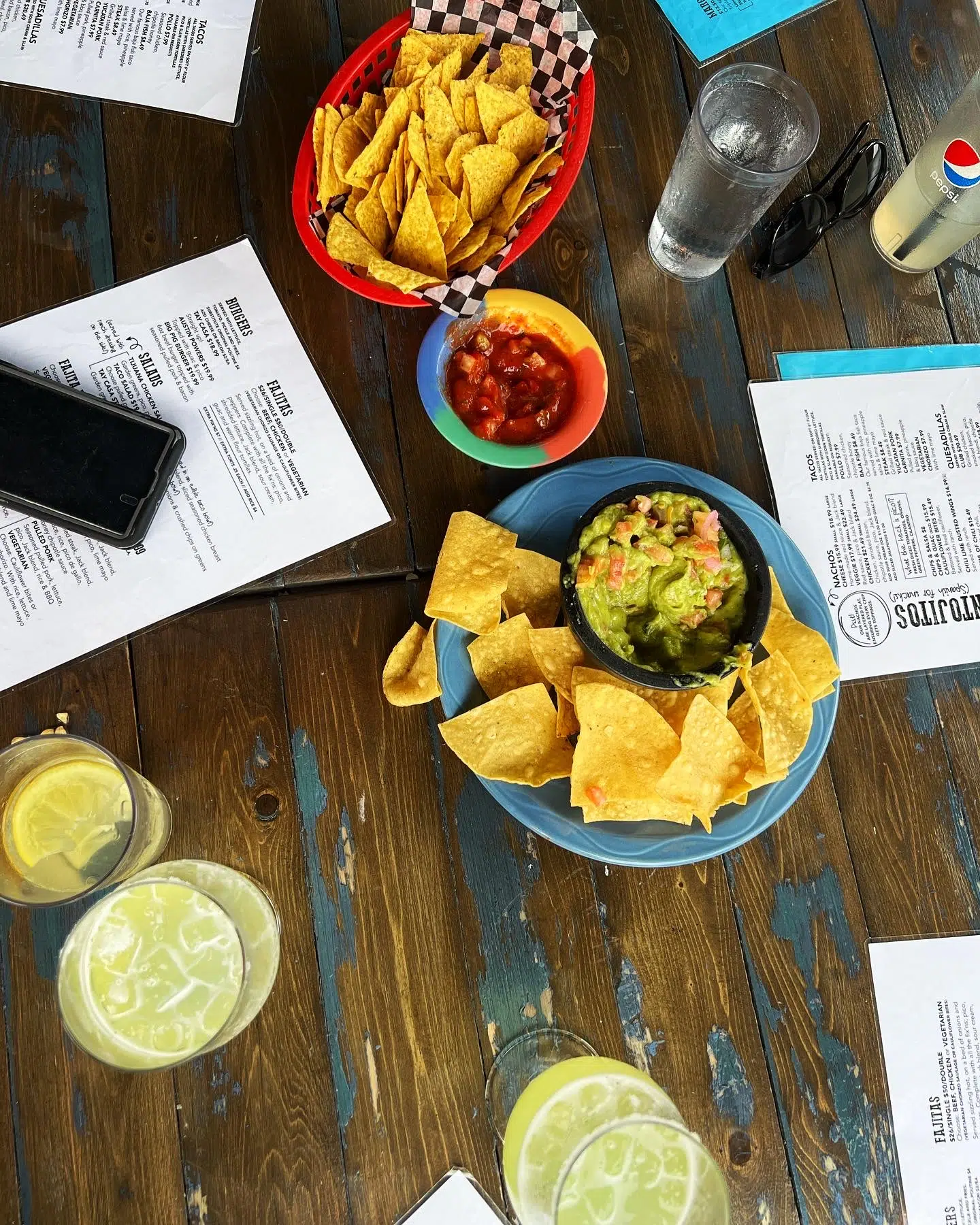 After our first meal together, it was time for a good night's sleep. I was excited to see what tomorrow would bring.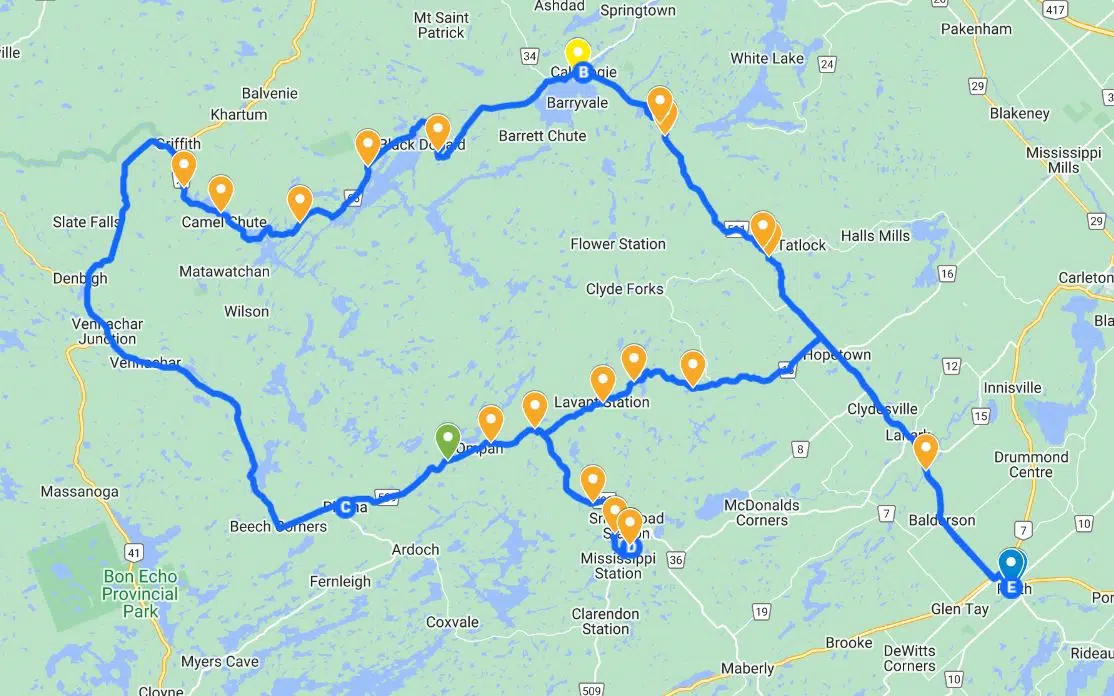 The most important thing in the morning is a kickstart to the day with a good coffee or tea.
After hitting the road, our second day started well at Oh-el-la Café! A very cute little place with friendly people and an ESPECIALLY good matcha latté.
We took the time to look at our route on our Ride the Highlands map and we were ready.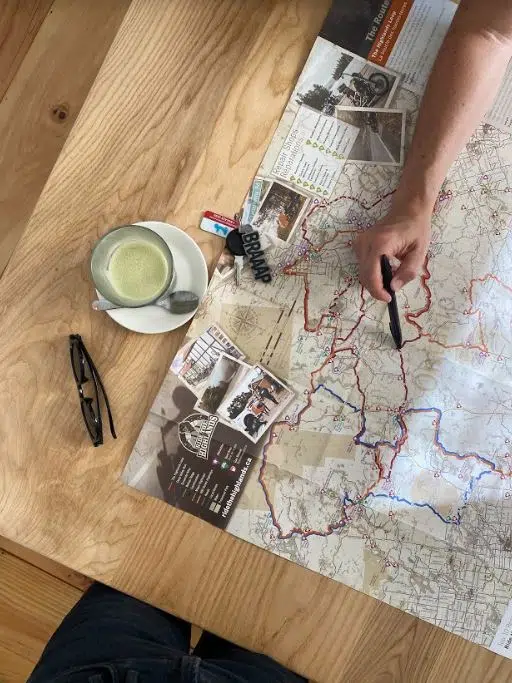 The morning started great riding the Highlands with it curves and breathtaking landscapes.
I really felt like I was alone in the middle of nature. When you ride a motorcycle, you are looking for adventure and freedom. This is exactly what I found here.
A feeling of escape in the middle of all this vast forest and water.
That's what I felt, and it was just the beginning.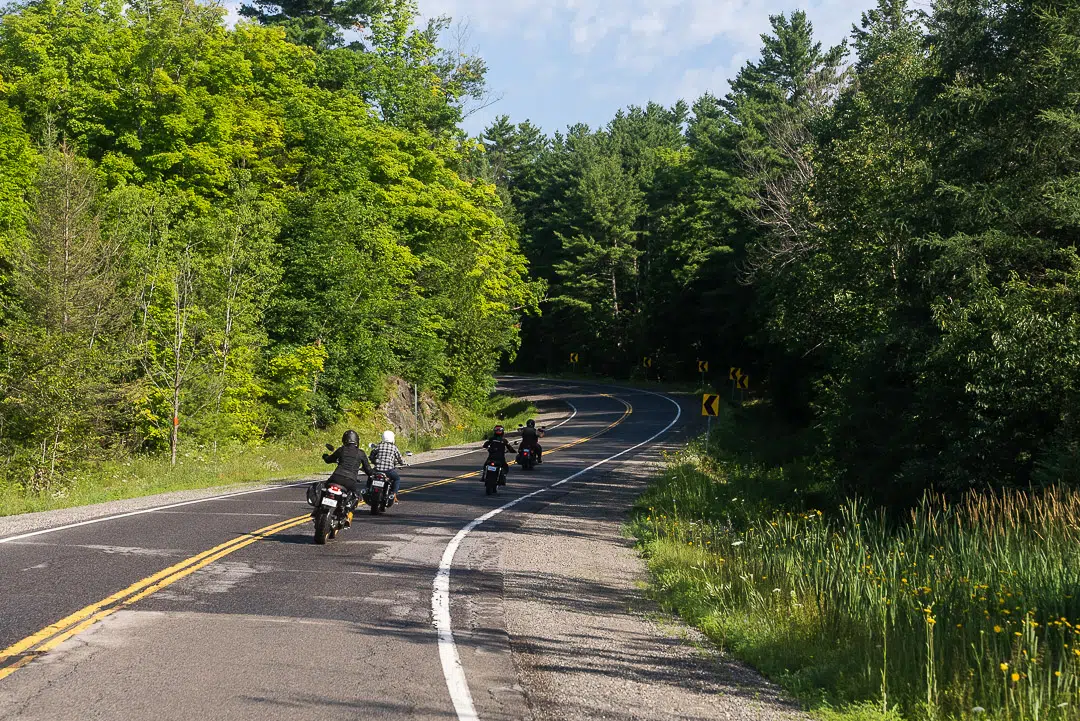 Just when I thought my day as a biker was at its peak… came my favourite part of the day, and my trip.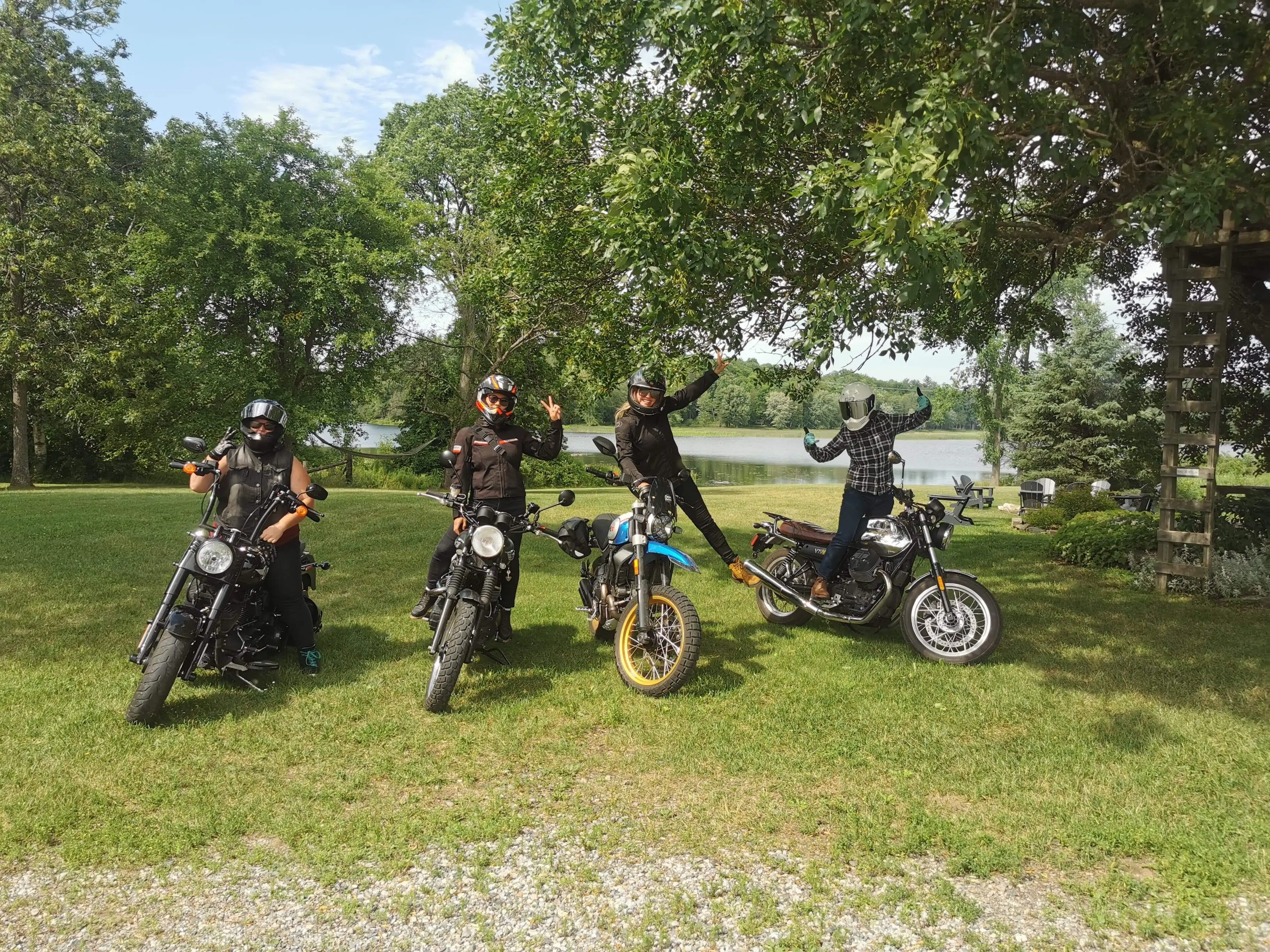 Back Forty Artisan Cheese is a little hidden paradise, where you feel like you are driving in the middle of nowhere and you arrive to this place.
It's a cute little artisan farm where delicious cheeses come to life.
As if that's not enough, they make homemade pizzas in a wood-burning oven. To tell you the foodie in me was thrilled. Fresh pizzas made in front of us by the chef; we felt so privileged. I speak for all the girls, this was a unanimous favorite ❤ , and it was delicious.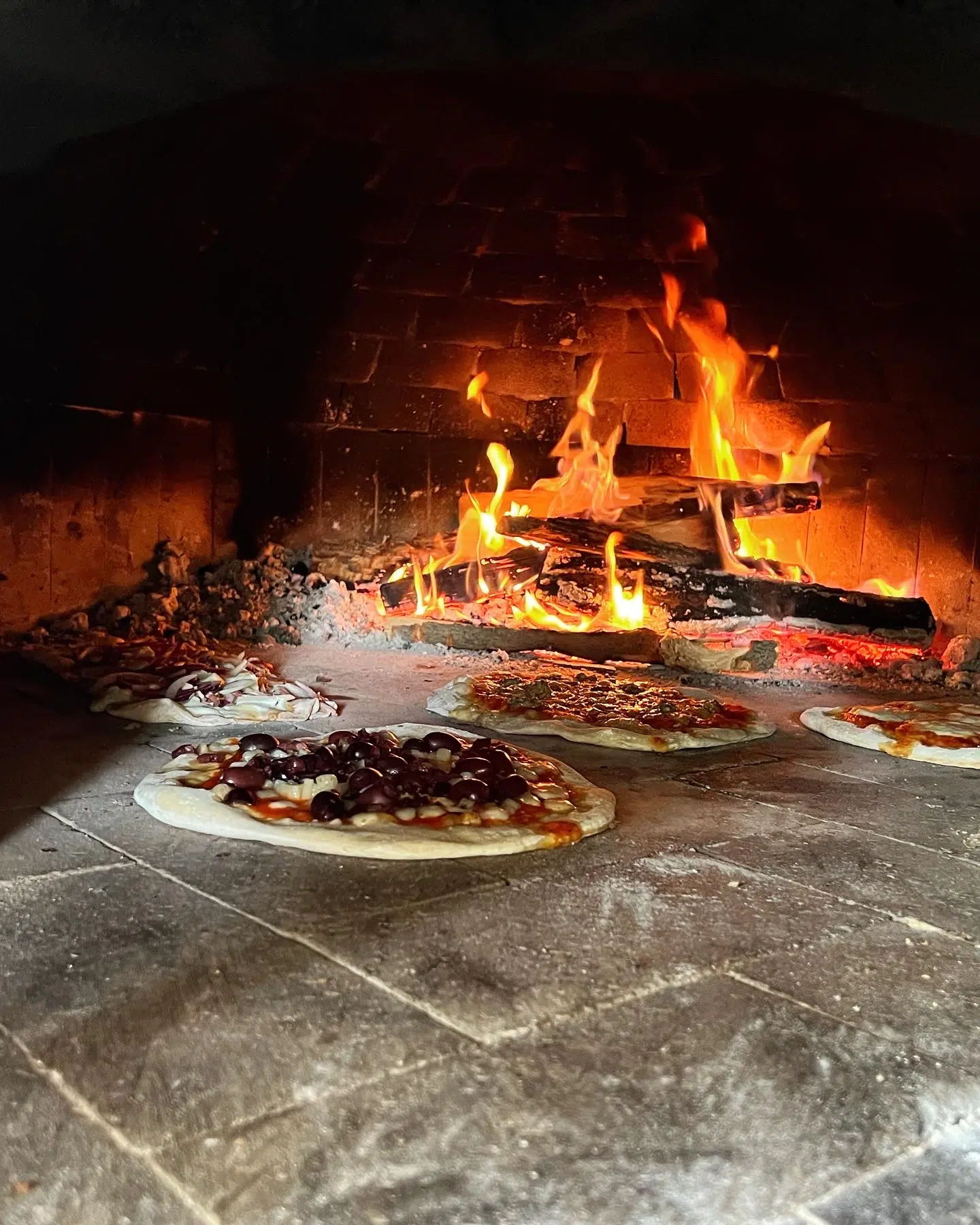 Back Forty Artisan Cheese was an experience. There's a beautiful lake, animals, and gourmet food. It's beautiful and rustic; honestly you have to put this place on your itinerary!
We didn't want to leave the place, but we were excited for the roads ahead. So, we got on our bikes and hit the road.
The roads back to Perth were just as beautiful as the morning as curves and nature accompanied us on the road.
I repeat, Perth is a charming little town. You can feel the history at every turn, and we were always happy to come back after each day of riding.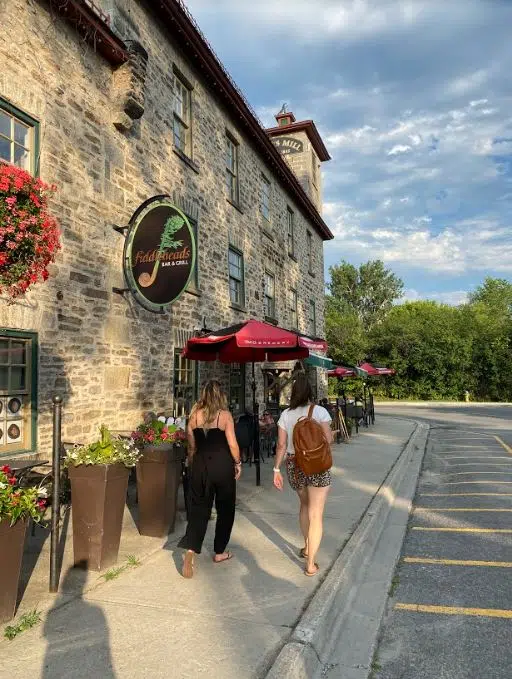 After a day in the greatness of the Highlands, we were ready to chill in a place that felt like home.
We went to Fiddleheads, where we received friendly service and comforting food.
It was perfect!
It was a great place to end the evening… we had a lot of fun! You can read about it in Nadine's article, as we went back on the last night to enjoy the nightlife.