Tail of the Dragon: 318 curves in 11 miles
Exactly two years ago, I was on my way back from the best motorcycle trip of my life.
Tired, but with a heart full of joy and a head full of memories, I crossed the border back to Canada, already nostalgic about the landscapes I had just explored on my motorcycle.
If you listen to the Chicks and Machines Podcast in french (and if you don't, what are you waiting for? CLICK HERE to find out!), you've already heard me speak passionately about my trip to the Tail of the Dragon via the Blue Ridge Parkway.
I promised you and today I'm delivering the goods: here's my itinerary, all set up and on a silver platter.
If you are planning a motorcycle trip to the United States from Quebec, when the borders open again, I strongly recommend that you follow the directions below to live the adventure of a lifetime.
Note that this is a 10-day itinerary.
Please note that my itinerary is for a motorcycle trip; if you are more of a luxury lodging type, you will have to modify the route to allow for more sleeping stops!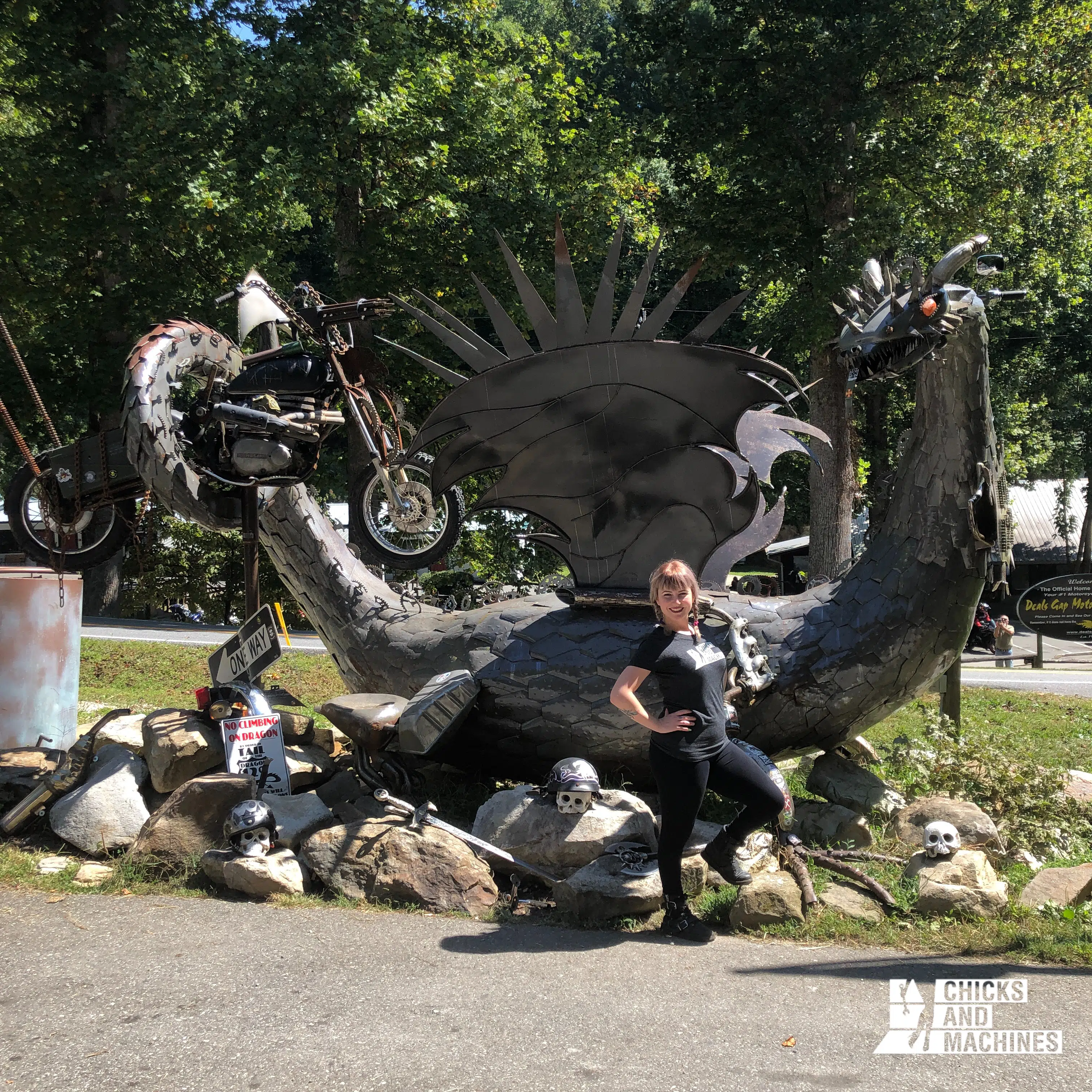 Day 1: Tail of the Dragon departure
Distance: 220 miles
On your first day, you'll be exploring the famous mountain roads of the Adirondacks, lucky you!
Head down to Plattsburgh and then take 3 West (which becomes 30) to Speculator.  Then take 8 and 10 south until you get to Brayhouse Falls Potholers.
This is a little-known area of the Adirondacks where people stop for a picnic or spontaneously pitch their tents here and there along the stream. Here, waterfalls form natural whirlpools and it is quiet.
To see pictures and more precise directions to find the camping spots, it's HERE.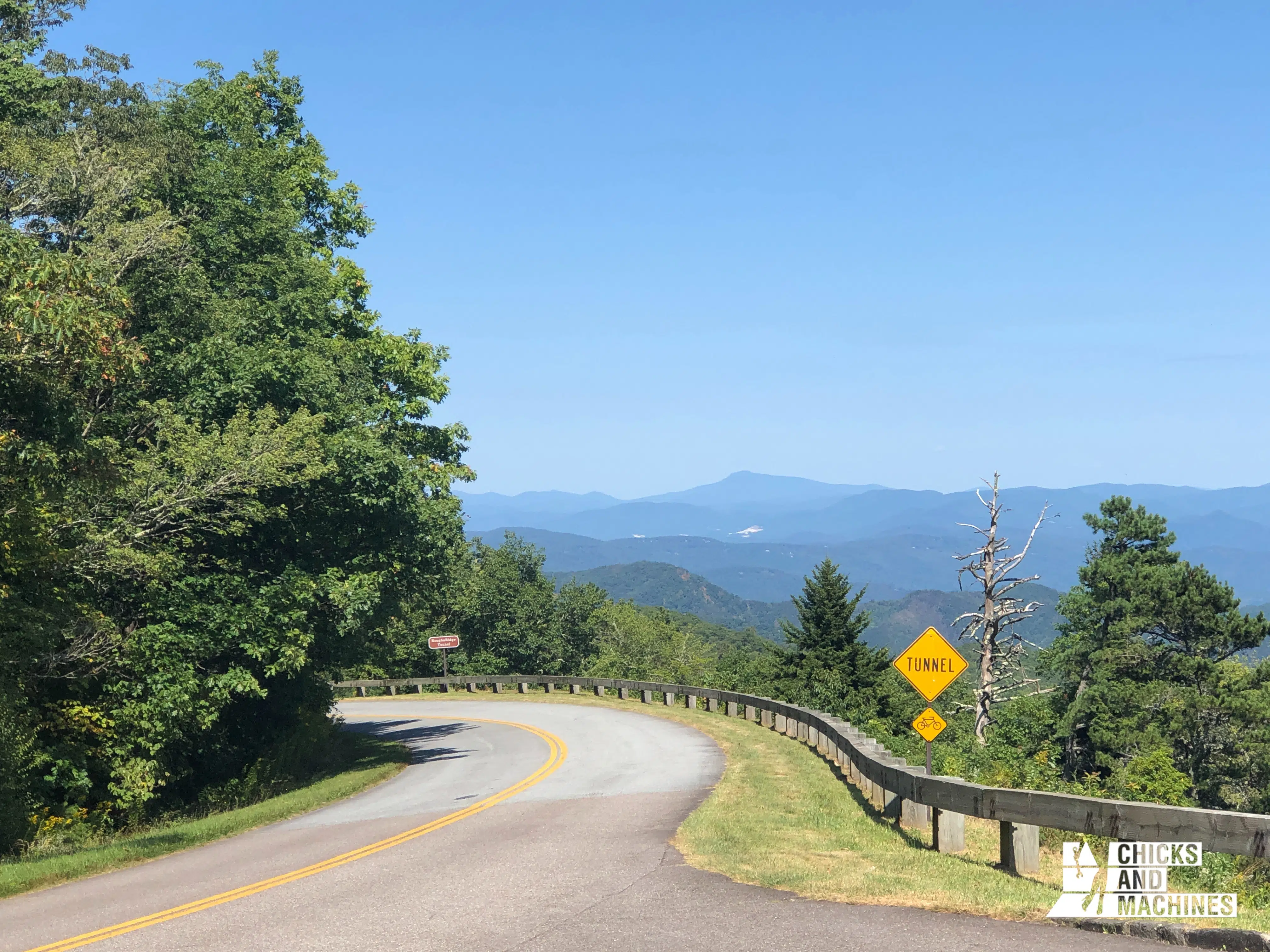 Day 2: we are approaching!
Distance: 300 miles
In this third day, we begin to be really feverish, because we approach the Blue Ridge Parkway. Leave early, however, because it is one of the longest rides of the trip!
Head south to Harrisburg, then southwest to the entrance to Shenandoah National Park. Here you'll find a few campsites along the highway.
Day 3: Finally, the Blue Ridge Parkway!
Distance: 225 miles
This is it!
Day 3 is the magic day: it is the day when we finally reach the famous Blue Ridge Parkway.
Before leaving Shenandoah National Park, I recommend stopping for a guided tour of the Luray Caverns, a network of prehistoric caves 48 meters underground.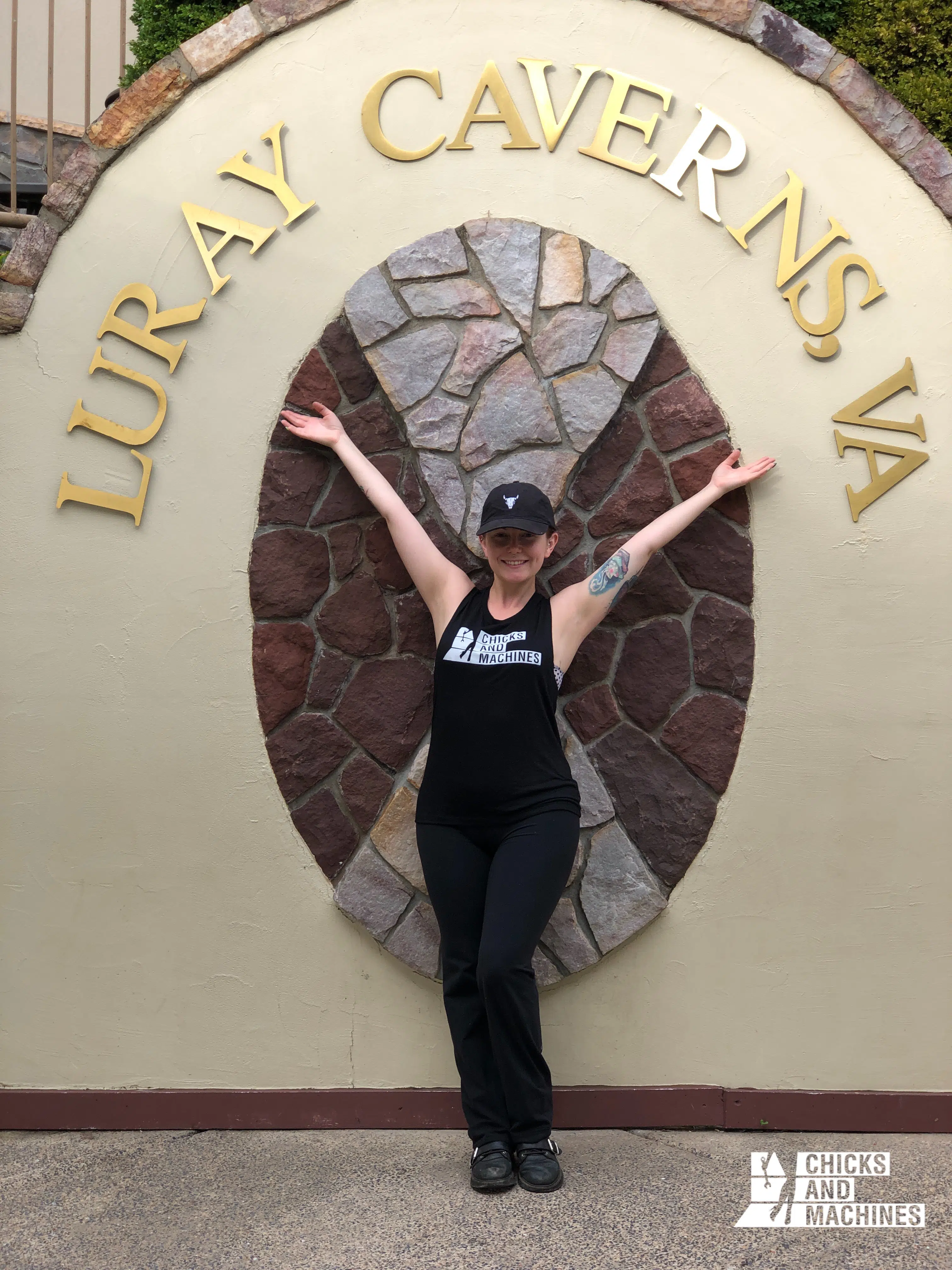 Imposing limestone columns and folded walls, together with the temperature of 53°F and the total silence – besides the drops falling from the stalactites – create a mysterious and quite fascinating atmosphere.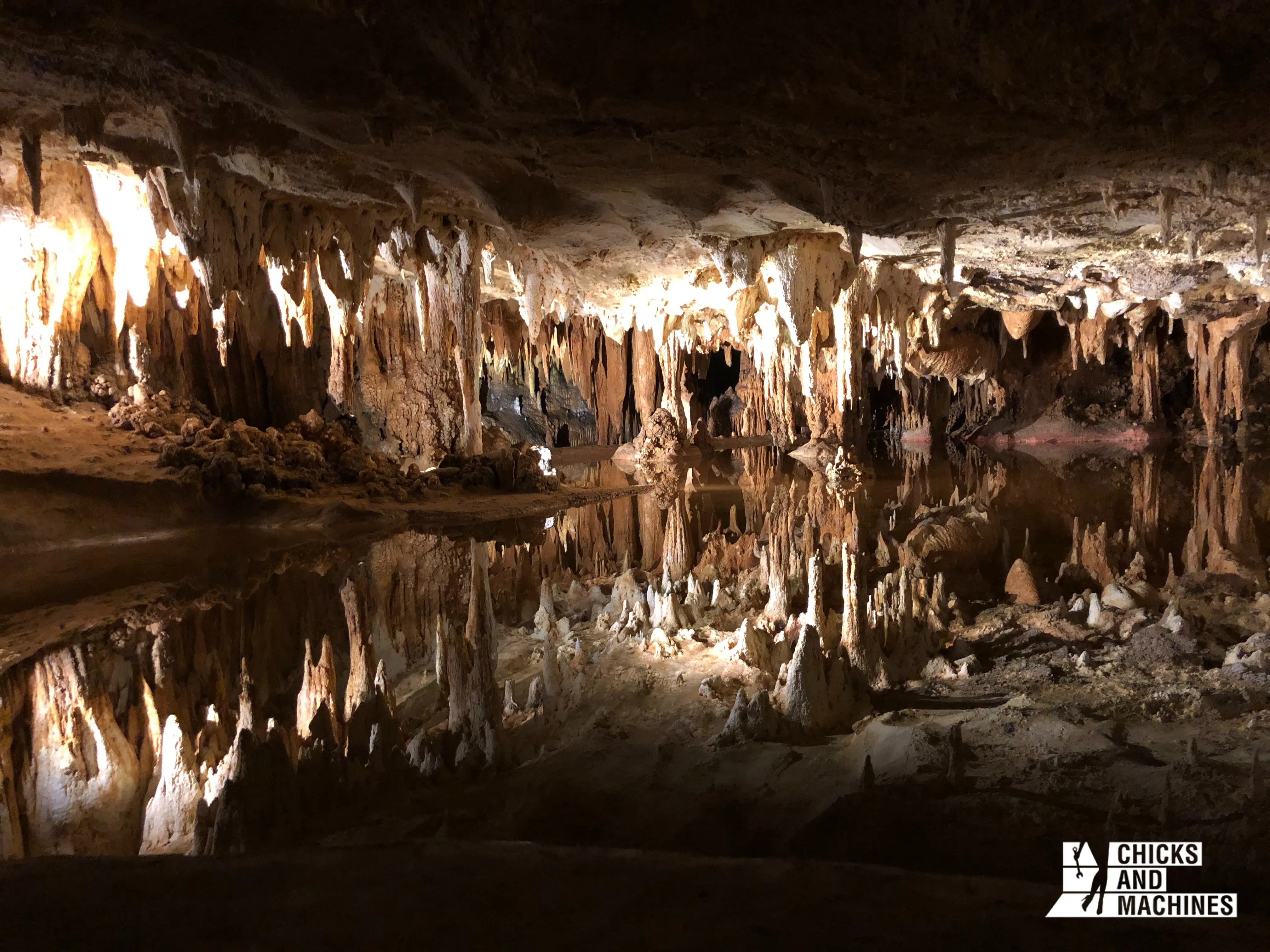 Next, head to Weasie's Kitchen in Waynesboro for a big (BIG!) American-style dinner: their big pancakes and fried chicken are amazing.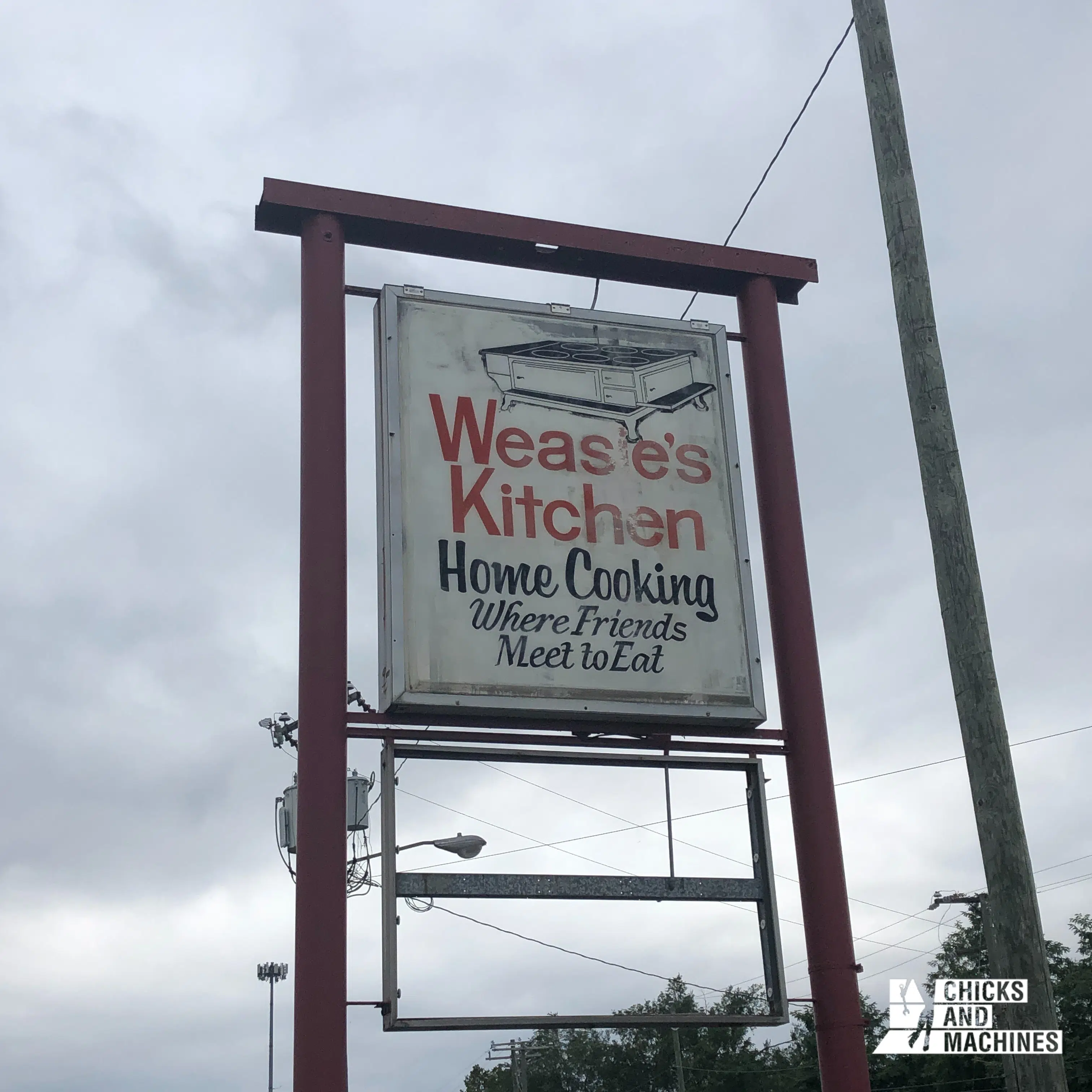 At this point in the trip, we really feel like we're in the American South. Not only is the flora starting to change, but the people are extremely friendly.
The Southern Hospitality is definitely not a myth! It makes you want to stay forever and become friends with everyone!
Now that you have a full belly, you're ready to hit the Blue Ridge Parkway. Yippee!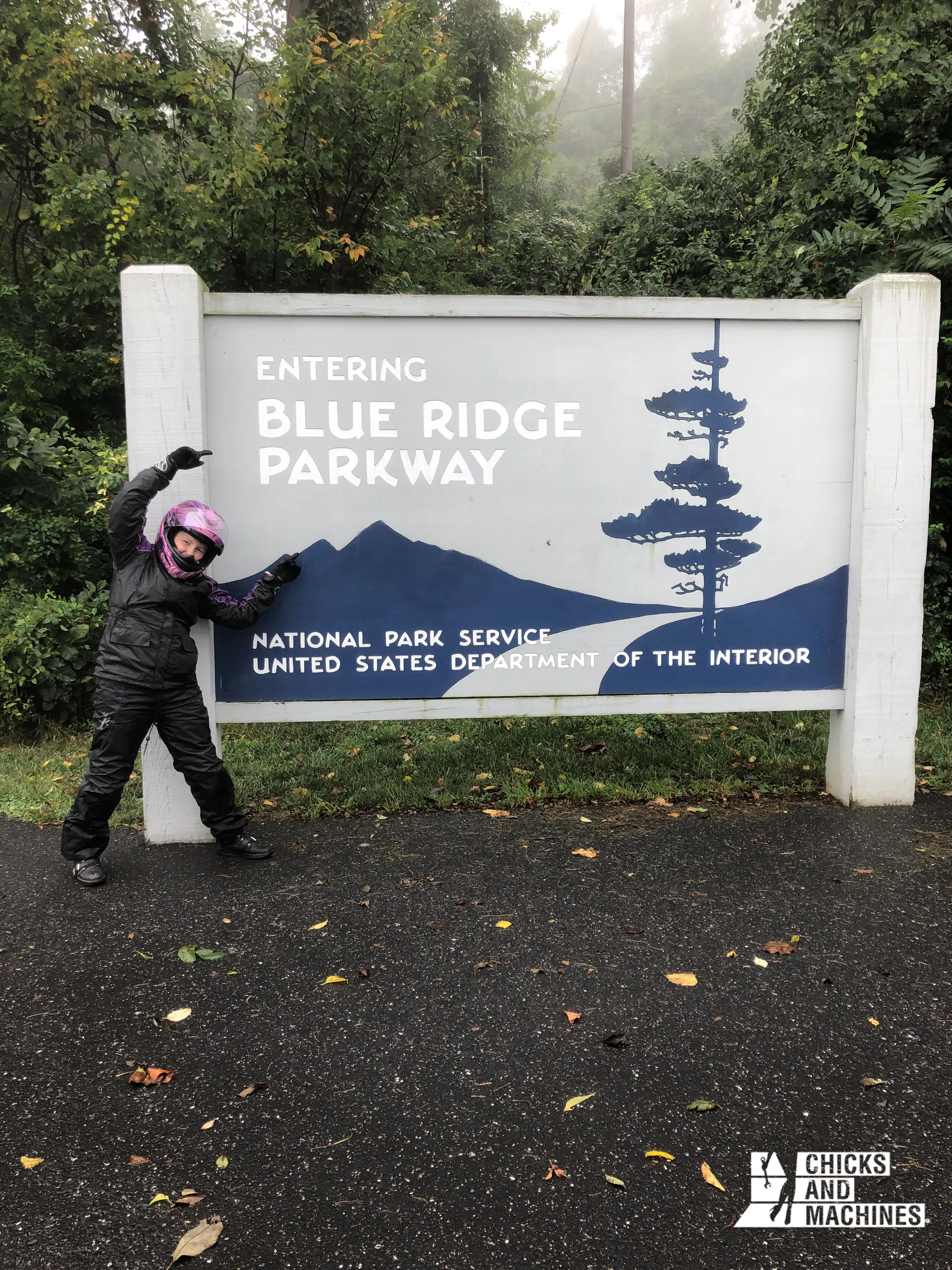 The Blue Ridge Parkway is a 470 miles long road atop a mountain range that runs through Virginia and North Carolina. There is only one lane in each direction, and almost no cross roads.
The scenery on either side of the road is breathtaking, and you really feel on top of the world. Beware, the weather is notorious for its unpredictability.
Often it was so foggy that we could barely see a few feet in front of us. So the lesson is: plan clothes for all kinds of weather!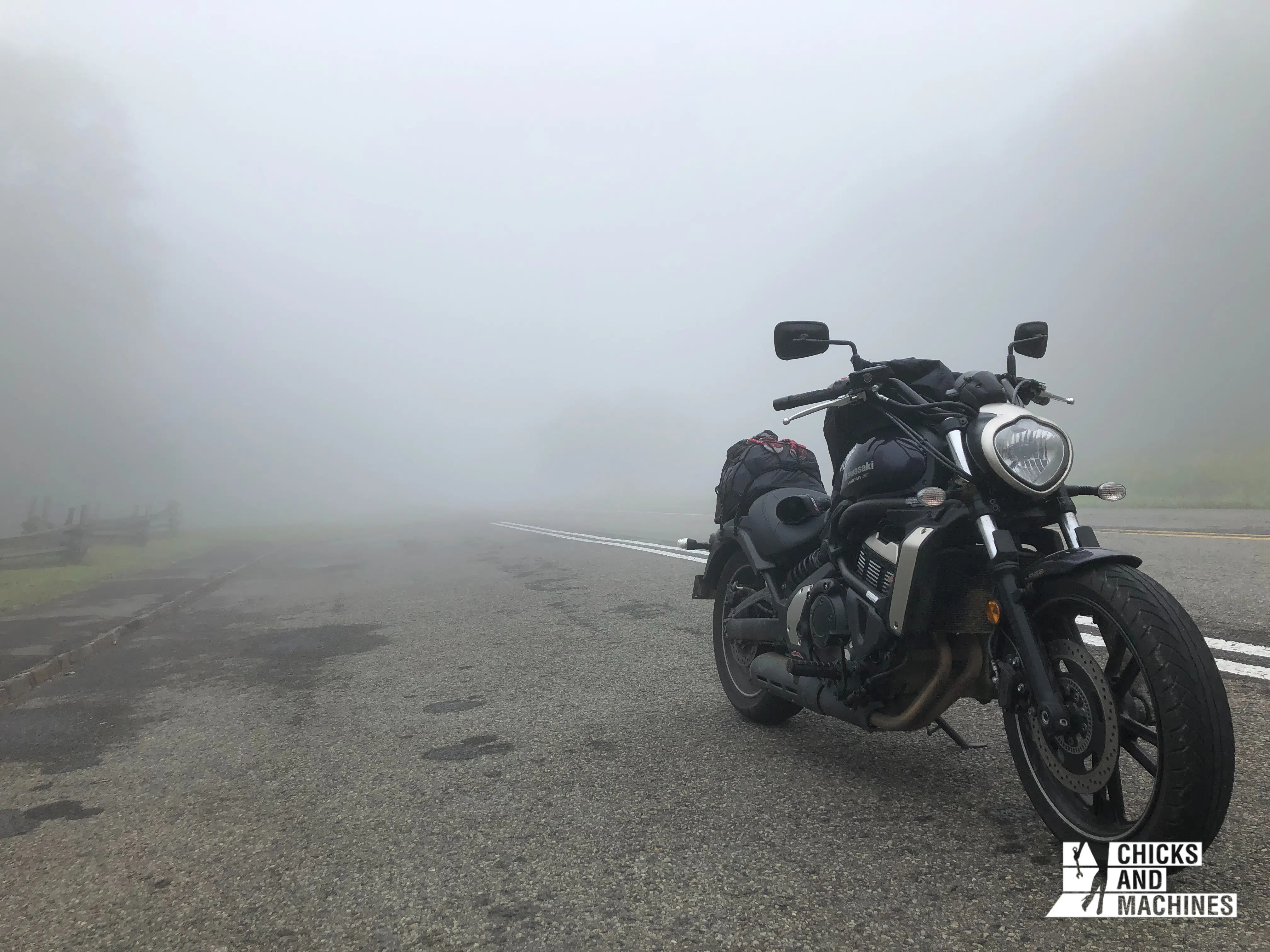 Most importantly, before you head out, stop at the information booth at the entrance to get a map of the area.
We particularly appreciated the map that showed where the gas stations were located, as you have to take one of the (very rare) side roads and go down the mountain range every time you want to fill up.
It is thus necessary to foresee well these stops!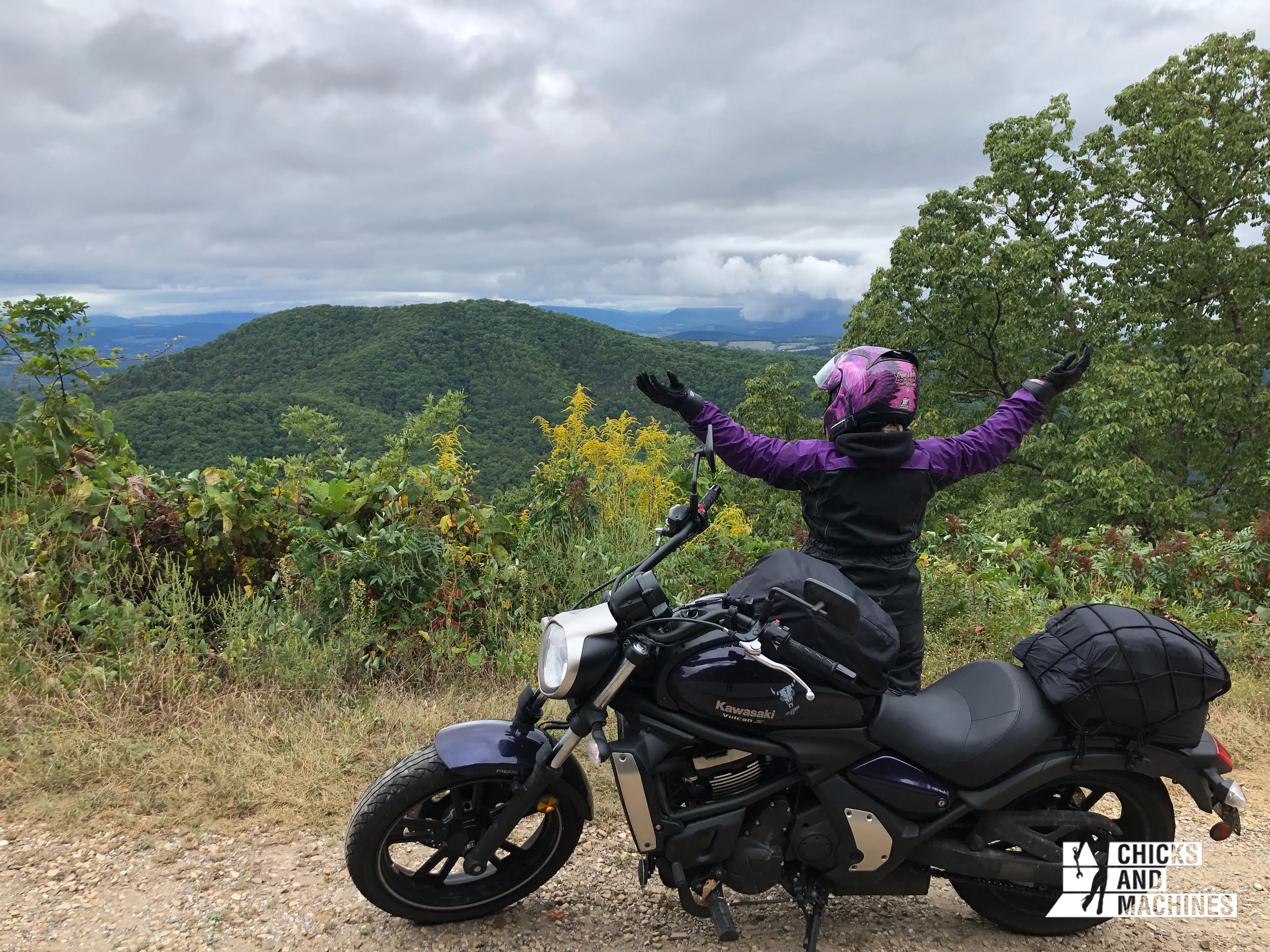 For the night, stop at Chantilly Farm, a campground with tent sites and also small rustic cabins.
The owner was very helpful; with his heart of gold, he offered us a cabin instead of a campsite, as we were soaked and wanted to sleep dry and dry our items. He was so generous and welcoming that I had to mention it in my itinerary!
Day 4: Enjoy the Blue Ridge Parkway!
Distance: 295 miles
Today, we enjoy the Blue Ridge Parkway. If the weather is not good, don't worry, the weather can change from one minute to another in this microclimate.
If you leave early enough, you'll have time to stop at one of the super interesting historical sites along the way.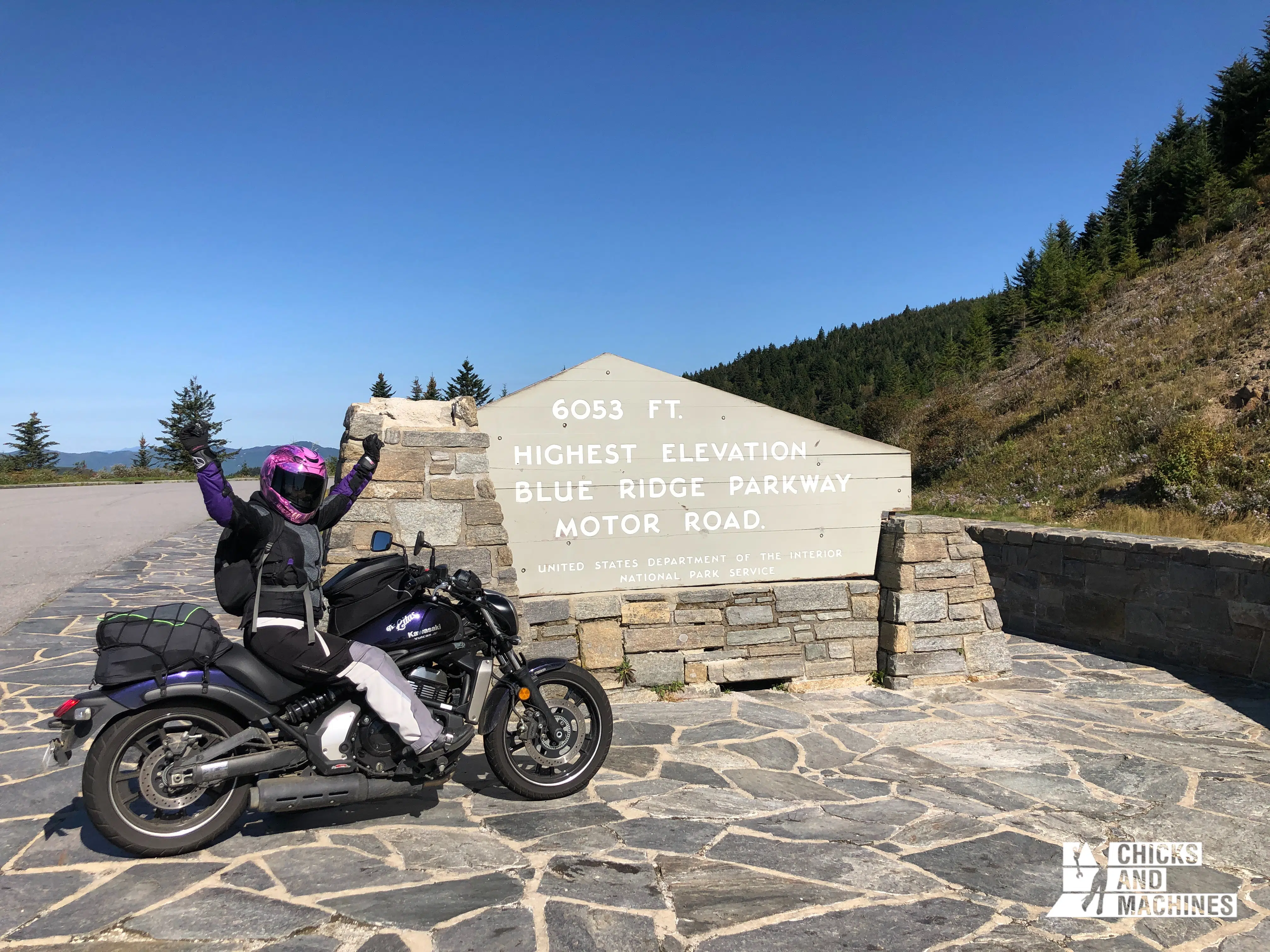 For example, at milepost 190, you will find the Puckette Cabin. This house belonged to legendary southern midwife Orlean Hawks Puckett, who gave birth to 24 children, none of whom survived, tragically.
Instead, this extraordinary woman assisted other women through more than 1,000 deliveries.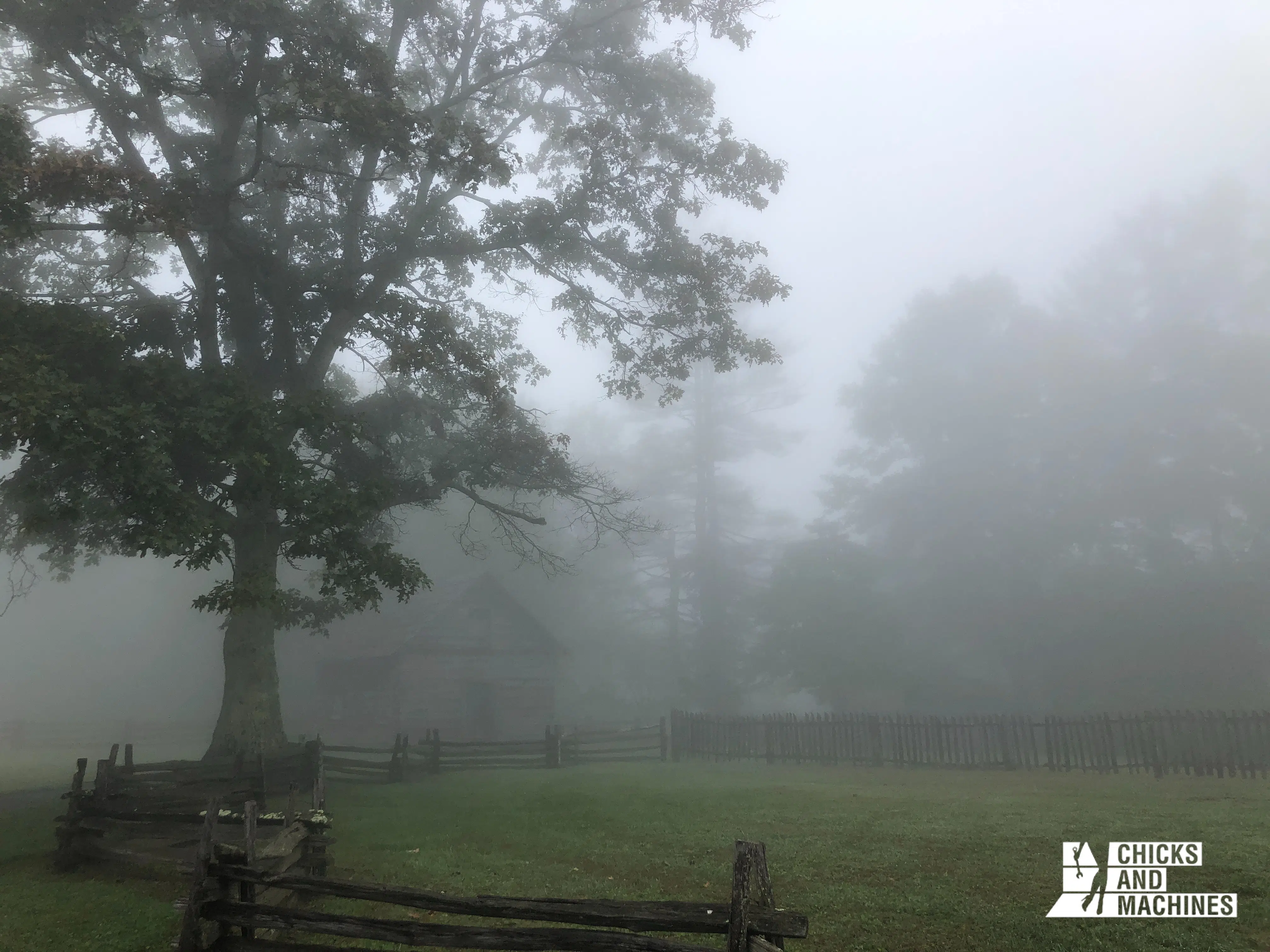 For the night, choose one of the many campsites in Whittier, North Carolina. Many are owned by Native Americans, so this is a great opportunity to support their businesses.
Sleeping in Whittier will put you about an hour away from your next destination: the Tail of the Dragon!
If you're feeling particularly energetic, continue about 1 hour and 15 minutes west to the Iron Horse Motorcycle Lodge, a western-inspired lodge that offers both camping and luxury cabins.
This will bring you even closer to your destination for tomorrow.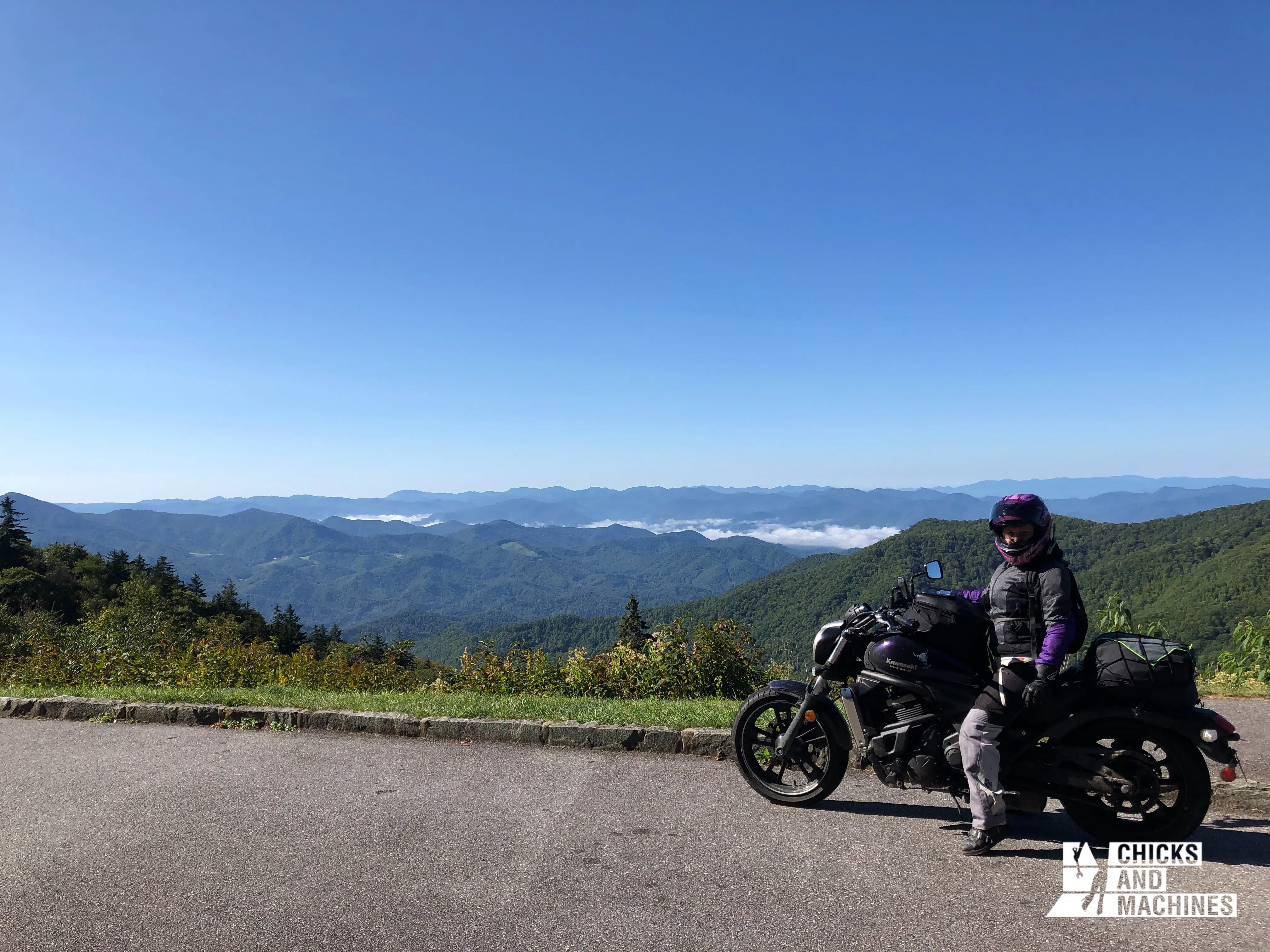 Day 5: Tail of the Dragon
Distance: 187 miles
Wake up early, because today will be a great day! Plus, you'll be sleeping at the same campsite (FINALLY!), so you can leave everything in place and leave with only the essentials.
Hop on 74 west and 28 west to Deals Gap, the entrance to the Tail of the Dragon. Here you'll find a small motel, a souvenir store, and LOTS of cars and enthusiasts.
The Tree of Shame is a tree on which pieces of equipment from accidents on the Tail of the Dragon are placed.
It is a funny decoration that also serves as a tool to raise awareness that we are about to navigate a potentially dangerous route and that, despite the temptation to go fast, vigilance is required!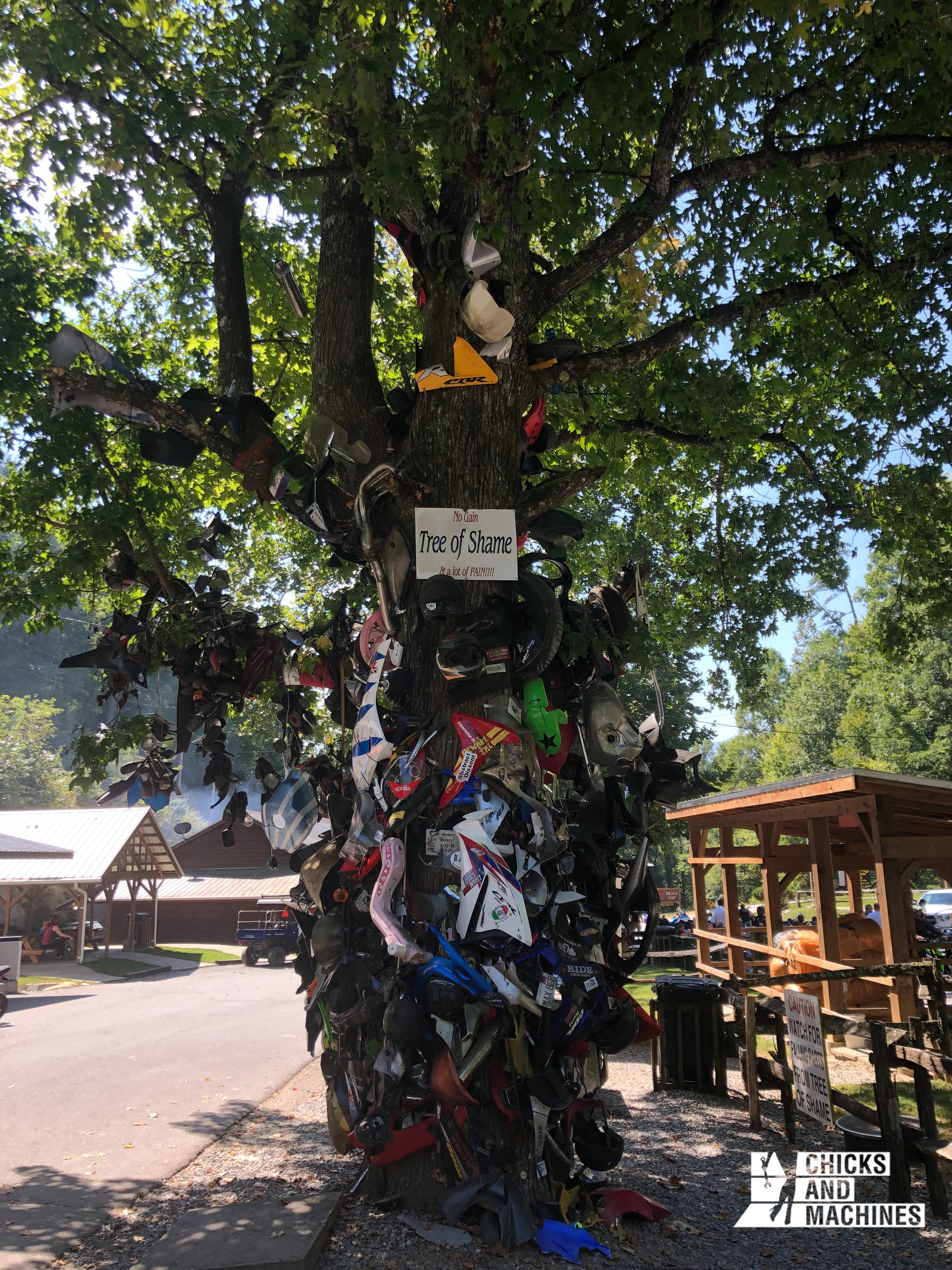 You have finally reached the ultimate destination of the trip, and the furthest point: the Tail of the Dragon.
This mythical road, visited by people from all over the world, is a road made of 318 curves on 11 miles. Think you've seen a winding road before? You haven't seen anything yet!
The origin of this road is quite fascinating: it used to be a natural bison crossing. The Cherokee Nation passed through here with their animals, mostly bison, for hundreds of years.
The road was also a place where they hid from the oppression and violence of the Indian Removal Act of 1830.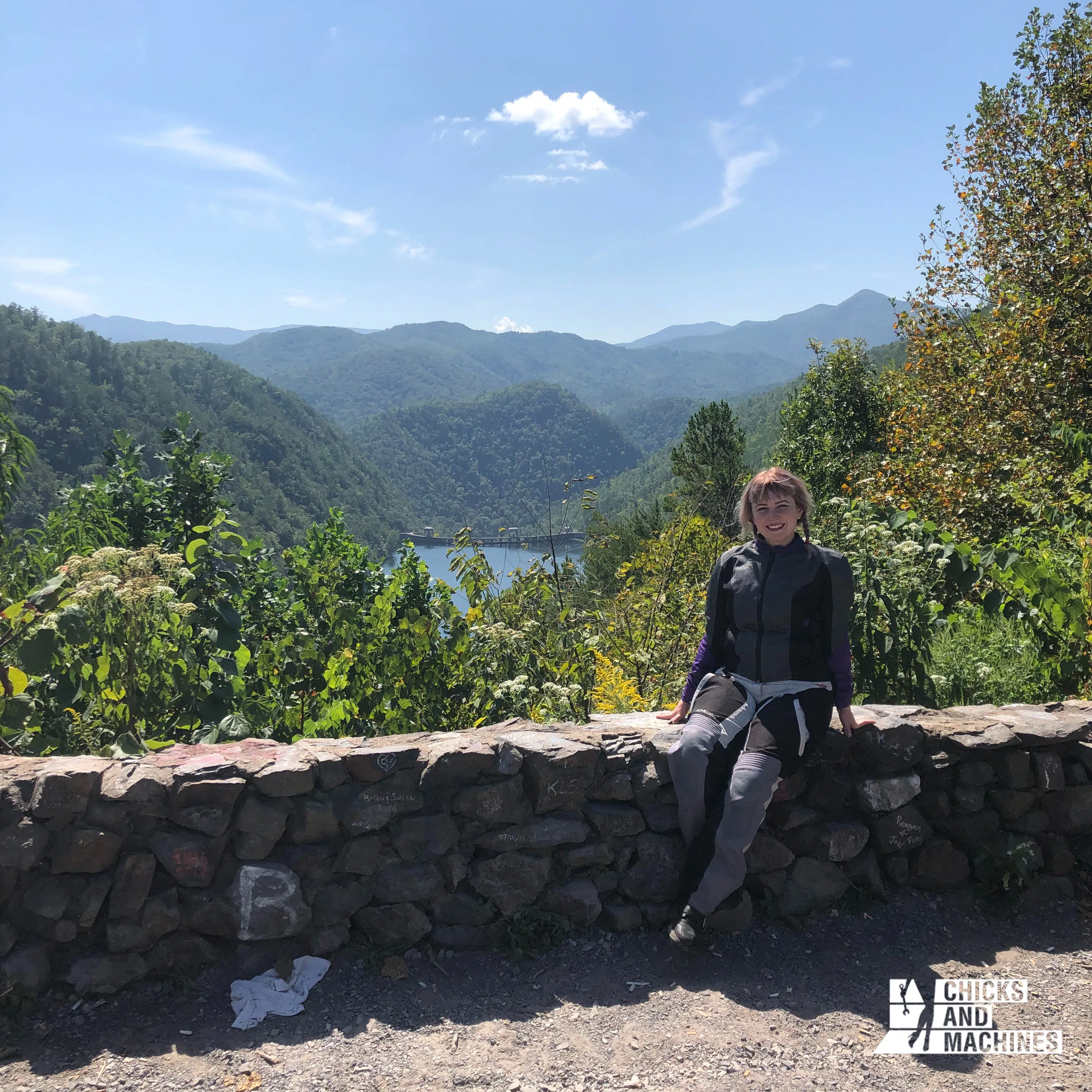 Nowadays, the road is mainly used as a playground for motorcycle and car enthusiasts. You see a lot of vehicles arriving in trailers, since they are not legal on the roads, and there is always movement.
Despite this, I was able to really enjoy the ride at my own pace without being pressured to go faster. People were simply passing me by.
Across the road, photographers position themselves in strategic curves to take great souvenir photos, which can later be found and purchased on their websites.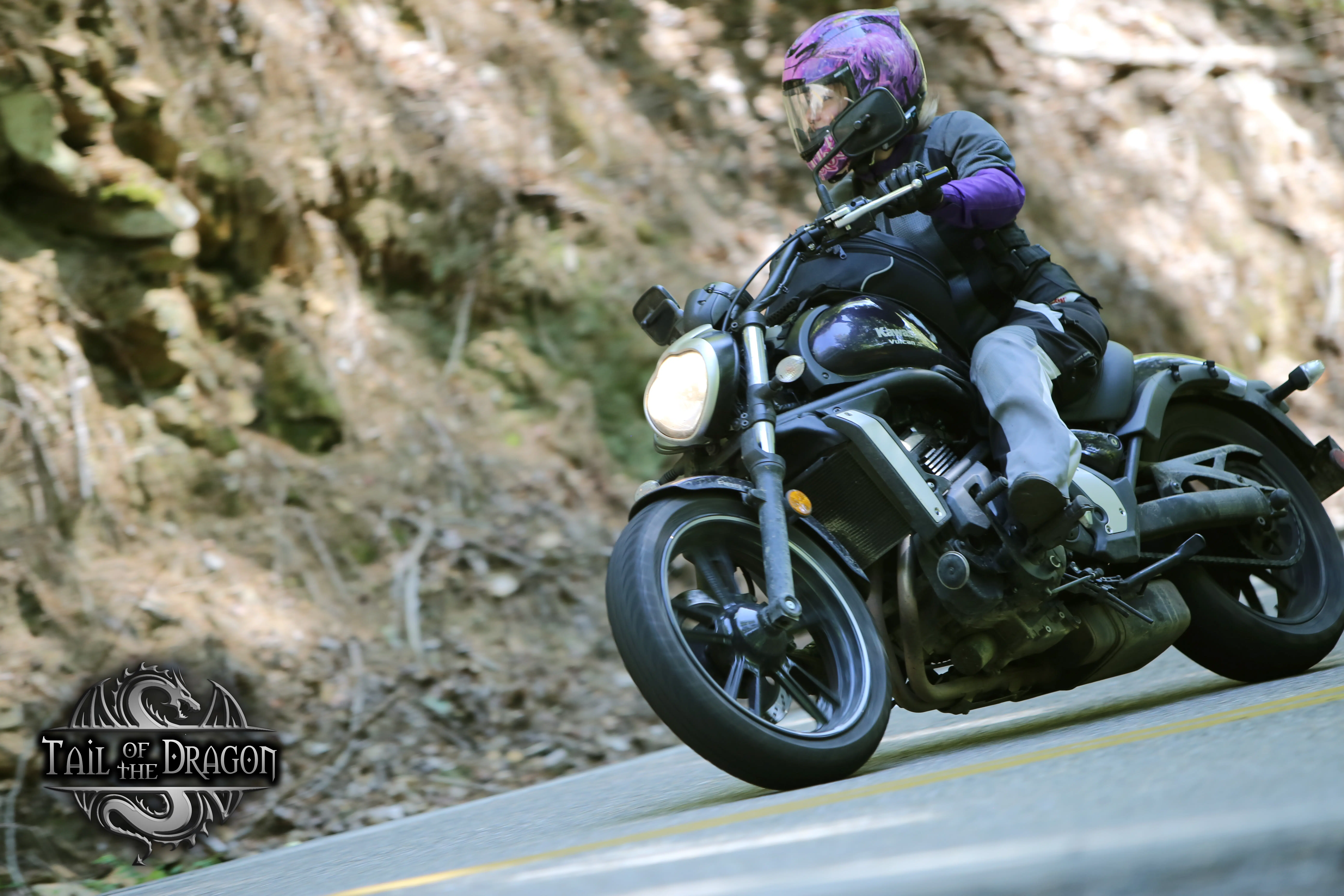 All in all, the Tail of the Dragon is a very fun and breathtaking route, but it is also very historically charged, and all this creates a real sense of humility and reverence, not only for the beauty of the scenery but also for the history of the place.
When you exit the Tail of the Dragon, you'll be in Tennessee. Head down 360 South to Tellico Plains, and then take the Cherohala Skyway east to Whittier.
This route was particularly memorable for me; I thought it was the perfect combination of the grand, mountainous scenery of the Blue Ridge Parkway and the tight curves of the Tail of the Dragon.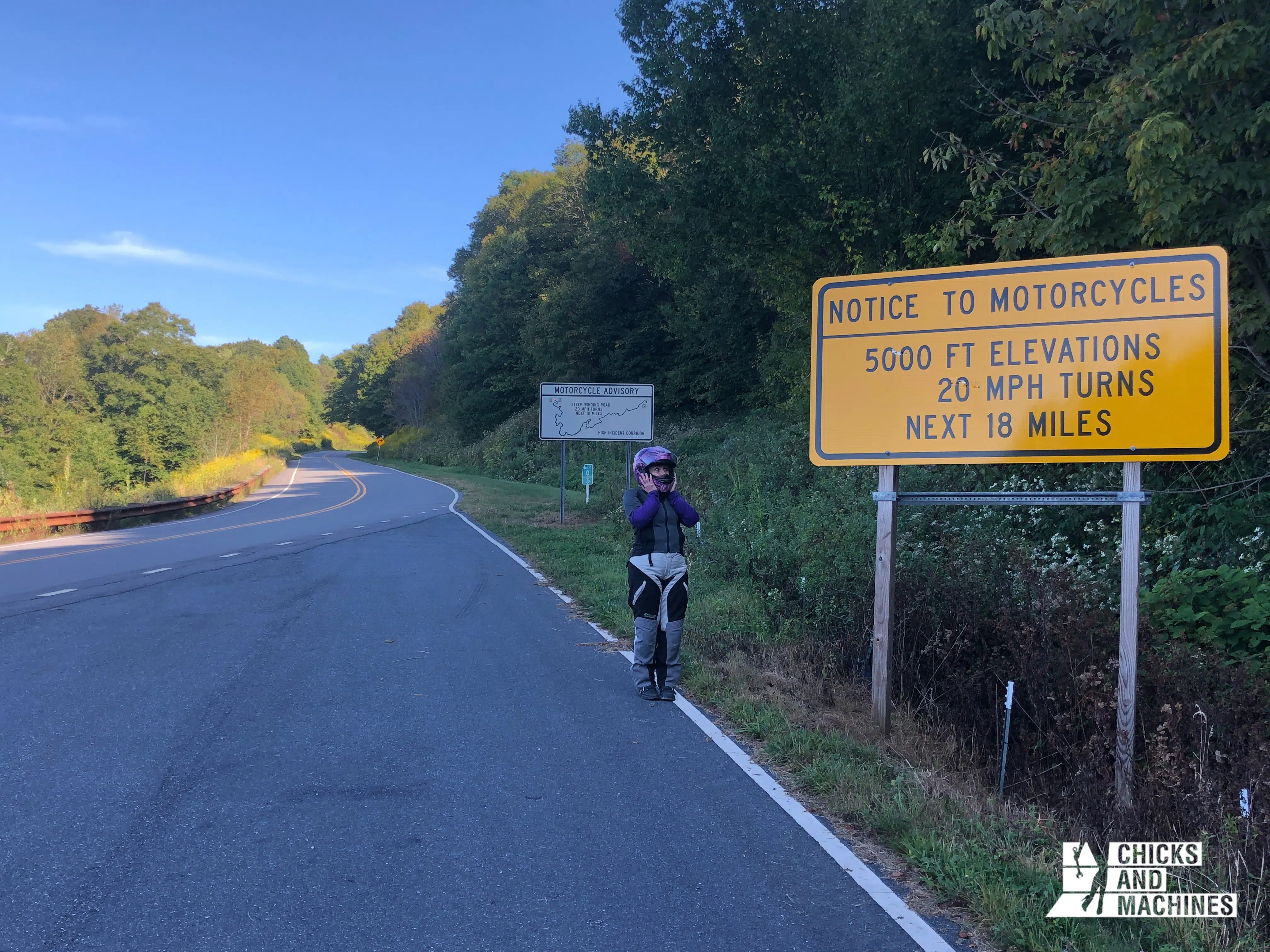 The Cherohala Skyway is not as well known as the other two, but I swear it's worth it; don't miss the opportunity to experience it!
Day 6: the beginning of the end
Distance: 243 miles
Sadly, all good things must come to an end; it's time to head back home. I recommend doing the same steps in reverse, so you can explore the Blue Ridge Parkway again. In reverse, it feels like a completely new road!
For sleeping, I highly recommend Willville Bike Camp, a very cozy place designed especially for bikers!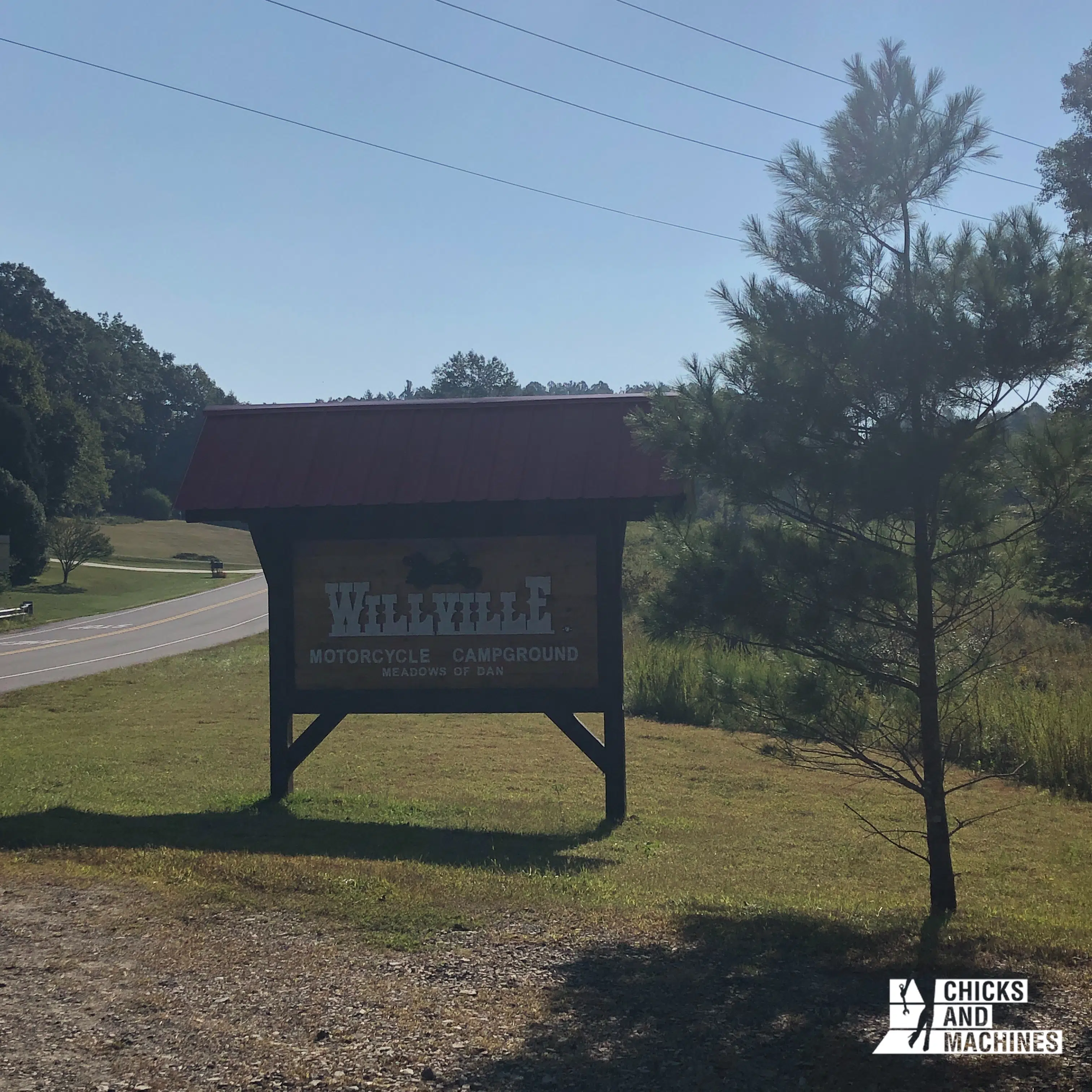 The owner and his buddies have fun meeting motorcycle travelers from all over the world and welcome all campers with great hospitality. You immediately feel at home here.
I had a lot of fun playing with their dogs and I particularly liked the huge collective campfire they make every night, around which campers exchange all kinds of anecdotes and travel stories.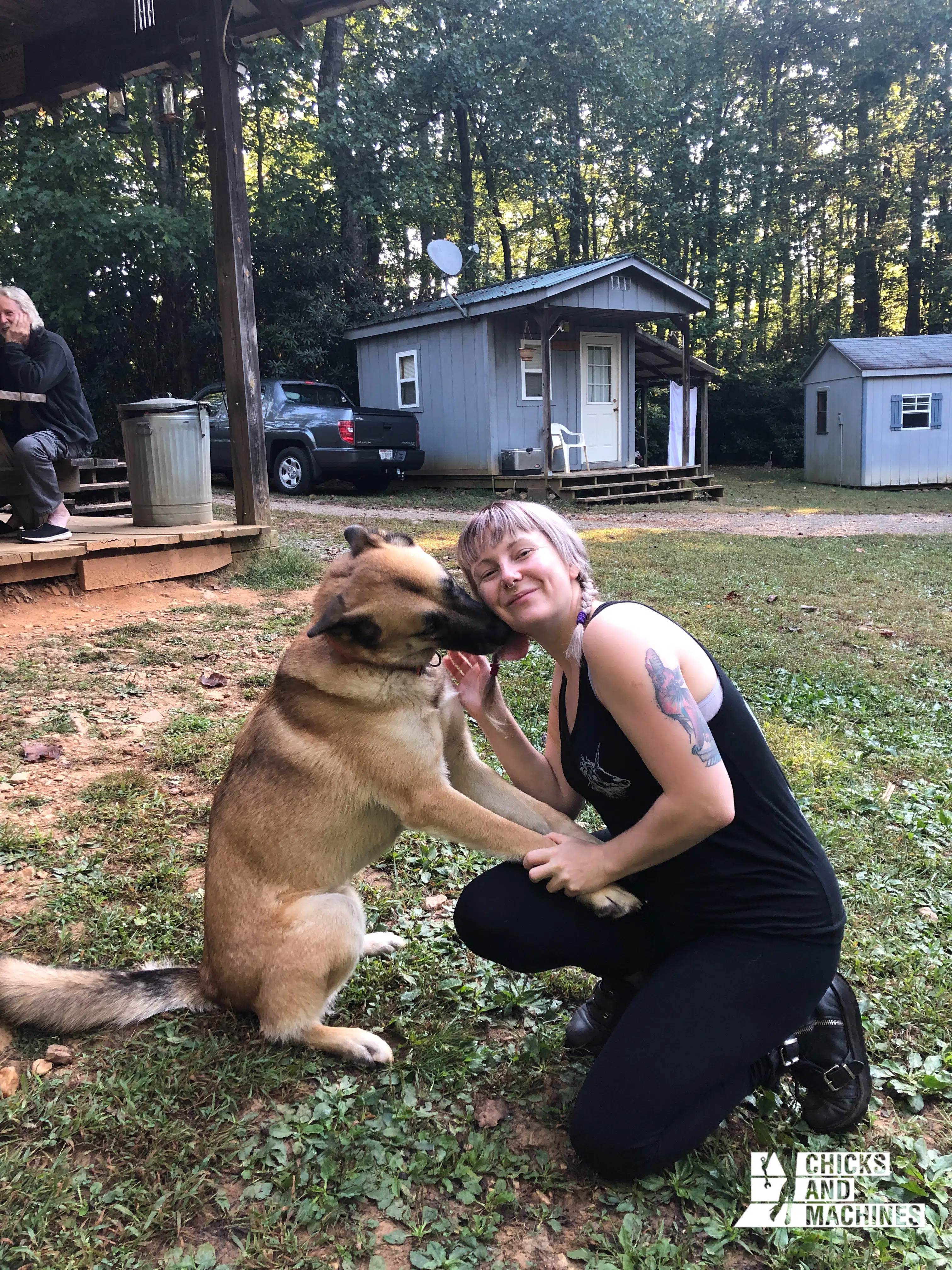 I would have loved to stay a few more days and it is with a heavy heart that we continued our journey.
Day 7: the return
Distance: 200 miles
Continue northeast along the mountain ranges. I recommend a sleepover at Shenandoah National Park to savor the last moments of mountainous roads before we hit the highway all the way home.
Day 8: From the highway…
Distance: 245 miles
It's time for the slightly less interesting part of the trip; Highway 81. Head north and play my favorite game, "we avoid the 53-foot billions driving like crazy on 81."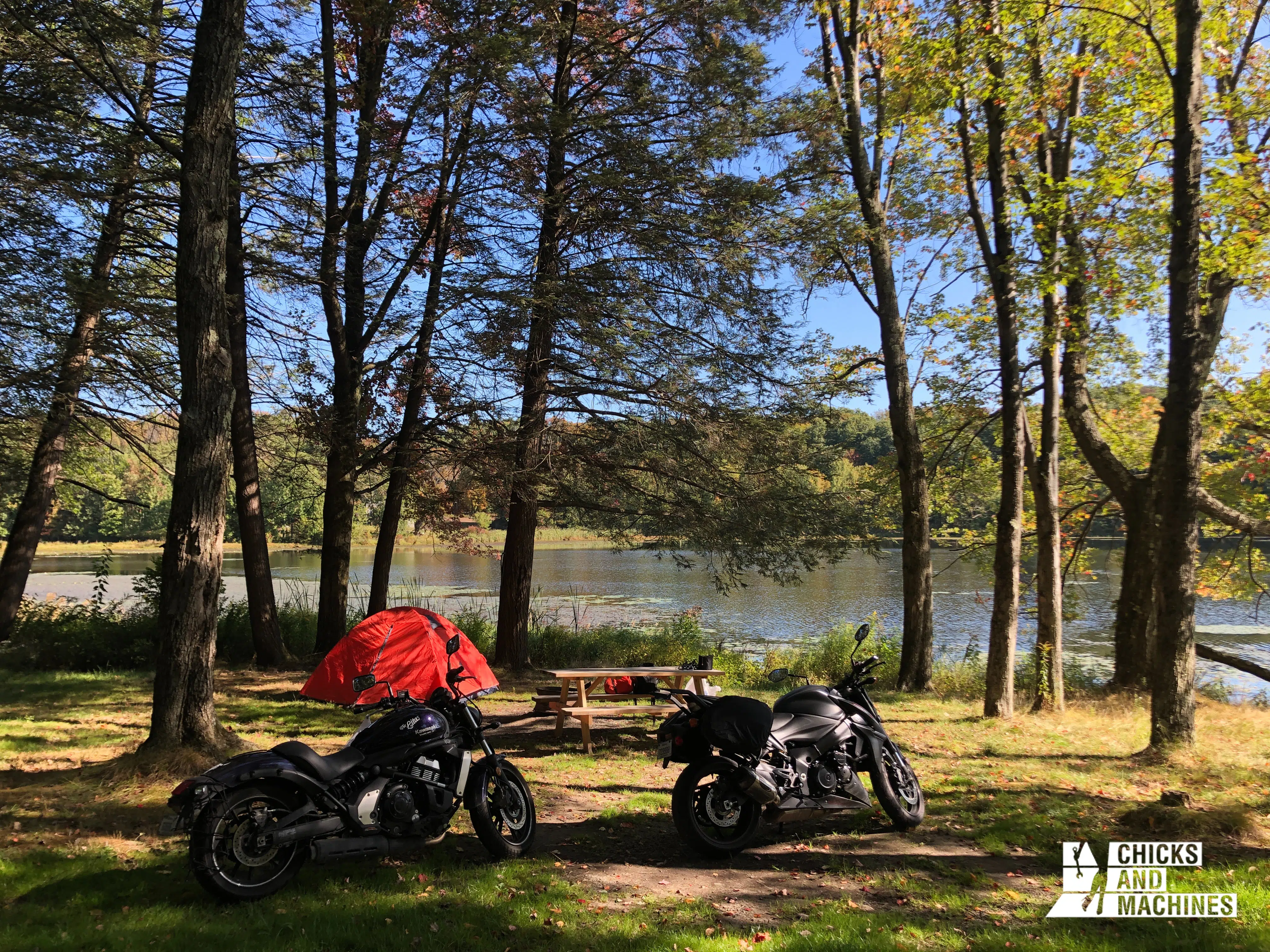 We took a campsite in Paupack Township, Pennsylvania, but it wasn't neat enough for me to write about here.
Day 9: a last day to relax
Distance: 227 miles
One last trip on the highway: go to Lake George to have fun in this little town full of kitschy tourist attractions. However, it has its charm! We stayed in a small motel (enough camping), ate a hot meal (finally!) and relaxed for our last night.
I recommend the bourbon tasting at the Lake George Distilling Co. Yum!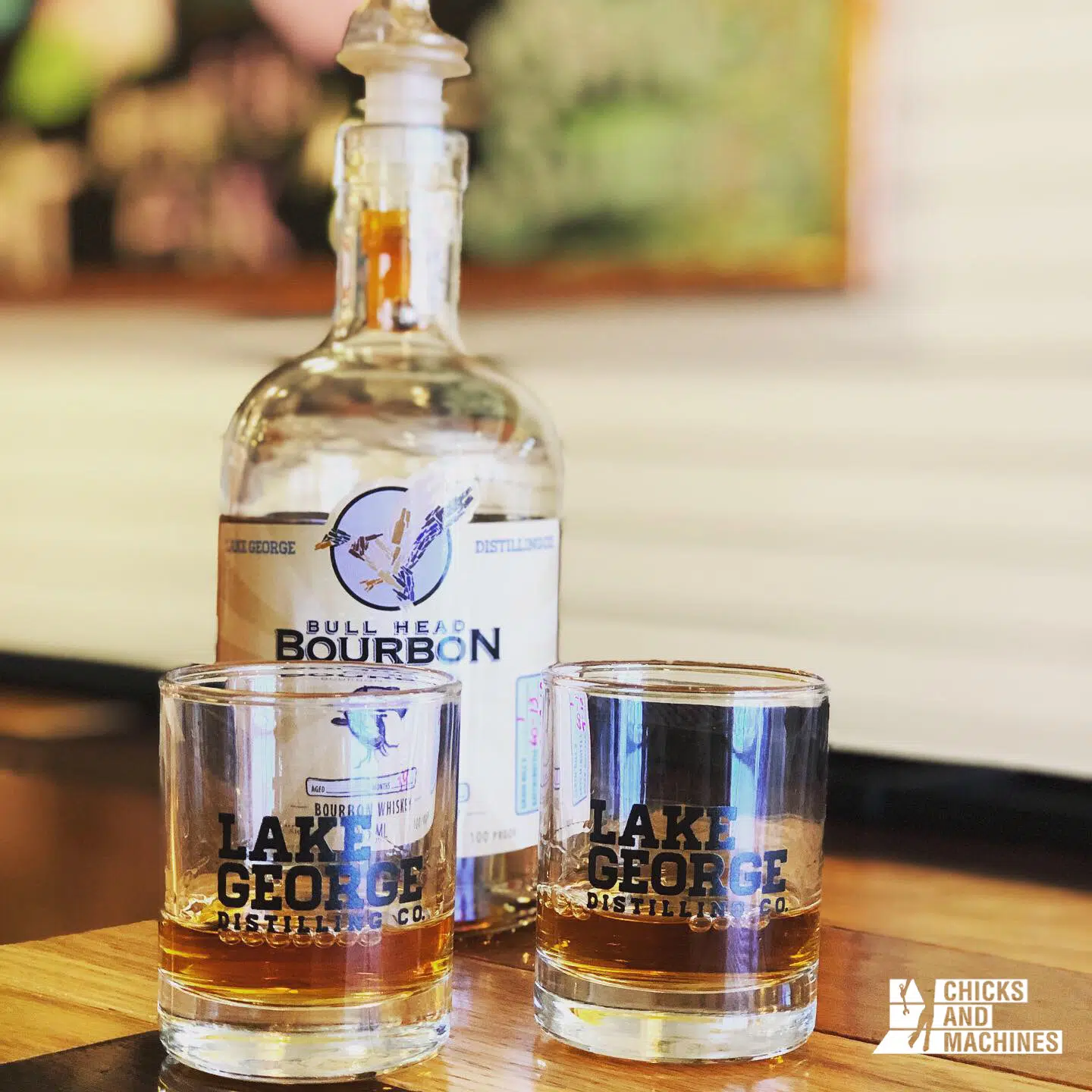 Day 10: Back home
Distance: 235 miles
At this point, you have the choice to follow the 87 north to Quebec, or to make a small detour westward to return through the Adirondacks. For a small difference of 100km, I strongly recommend option B; the road is so pretty in the mountains!
And here you are, back home, 10 days later.
Learn from my mistakes!
I sincerely hope that this itinerary will be useful to many readers. I wish you so much to live what I lived!
If I were to do this trip again (in fact, I definitely plan to do it again), there is one thing I would do differently: I would take at least 14 days, and ideally more.
I regretted not being able to stop more along the way to visit, relax, take pictures, and discover local products and restaurants.
On paper, an average of 250 miles per day is fine; but on a motorcycle, with breaks for gas and fuel, it can easily take 10-11 hours. So I would leave myself more days to reduce my days to 125-185 miles and take more time.
Also, I would have liked to stay in the Tail of the Dragon area for a few days so I could do it more than once. I've only been there once, whereas some people stay there and do it over and over for days, and I find that a very winning formula!
Going all that way to do the Tail of the Dragon only once was not very strategic on my part!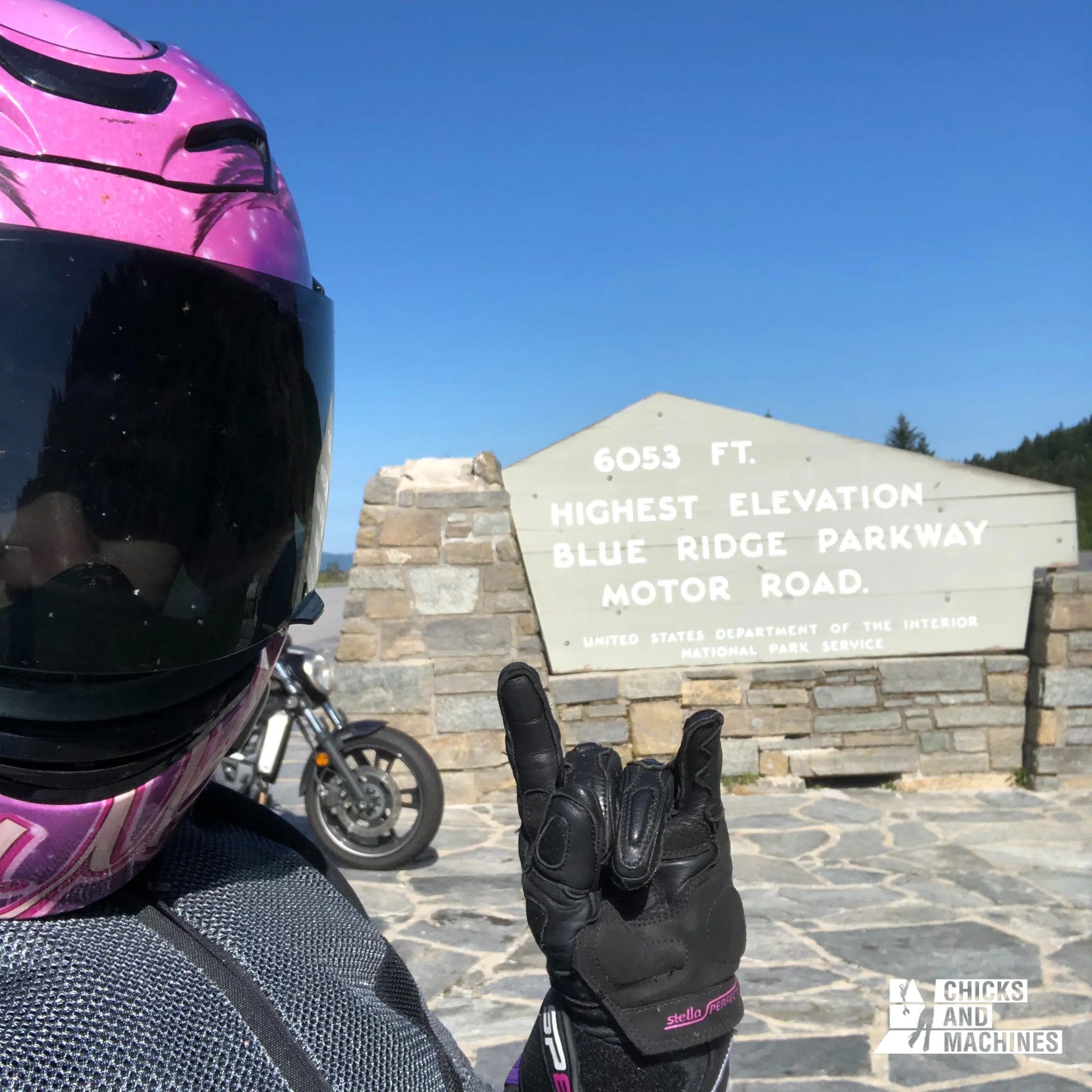 So there you have it, I've summed up my best motorcycle trip ever and I hope it inspires you to follow my itinerary, or at least my itinerary will inspire yours!
Let me know if you decide to go; I want to know in the comments!
- Em