Ayda Low boots from Falco
At the end of last summer, it was obvious that my boots had just had their last season. Their soles were dangerously thin, and my foot was threatening to break through at any moment. Due to the poor quality of the materials used, the inside was falling apart with wear and tear. Since they were taking in water, the moisture also contributed to the disintegration of my poor boots. We had had great times together, but it was time to move on.
When I began my search for the perfect pair of boots to replace them, I made a list of the features that were most important to me: quality, safety, comfort, and look. That's when I came across the pair of my dreams: the Ayda Low boots from Falco.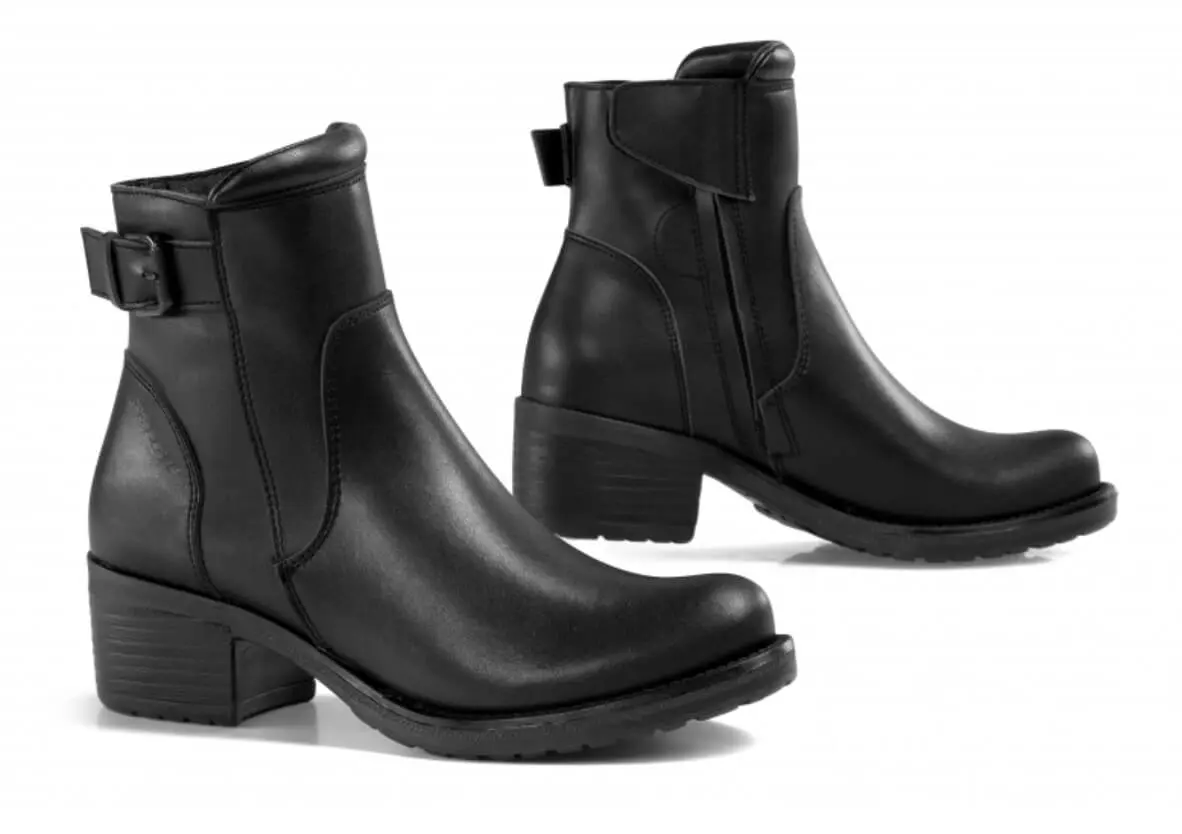 The quality
The Gianni Falco company, founded in 1990 and based in Italy, creates high quality motorcycle boots. They are designed and manufactured near Venice by expert technicians. The famous craftmanship of Italian shoemakers is apparent as soon as you hold the boots in your hands: you immediately feel that this is a sturdy and durable product.
One feature I really like is the flap that covers the boot's zipper. This will protect the mechanism from dirt and blows.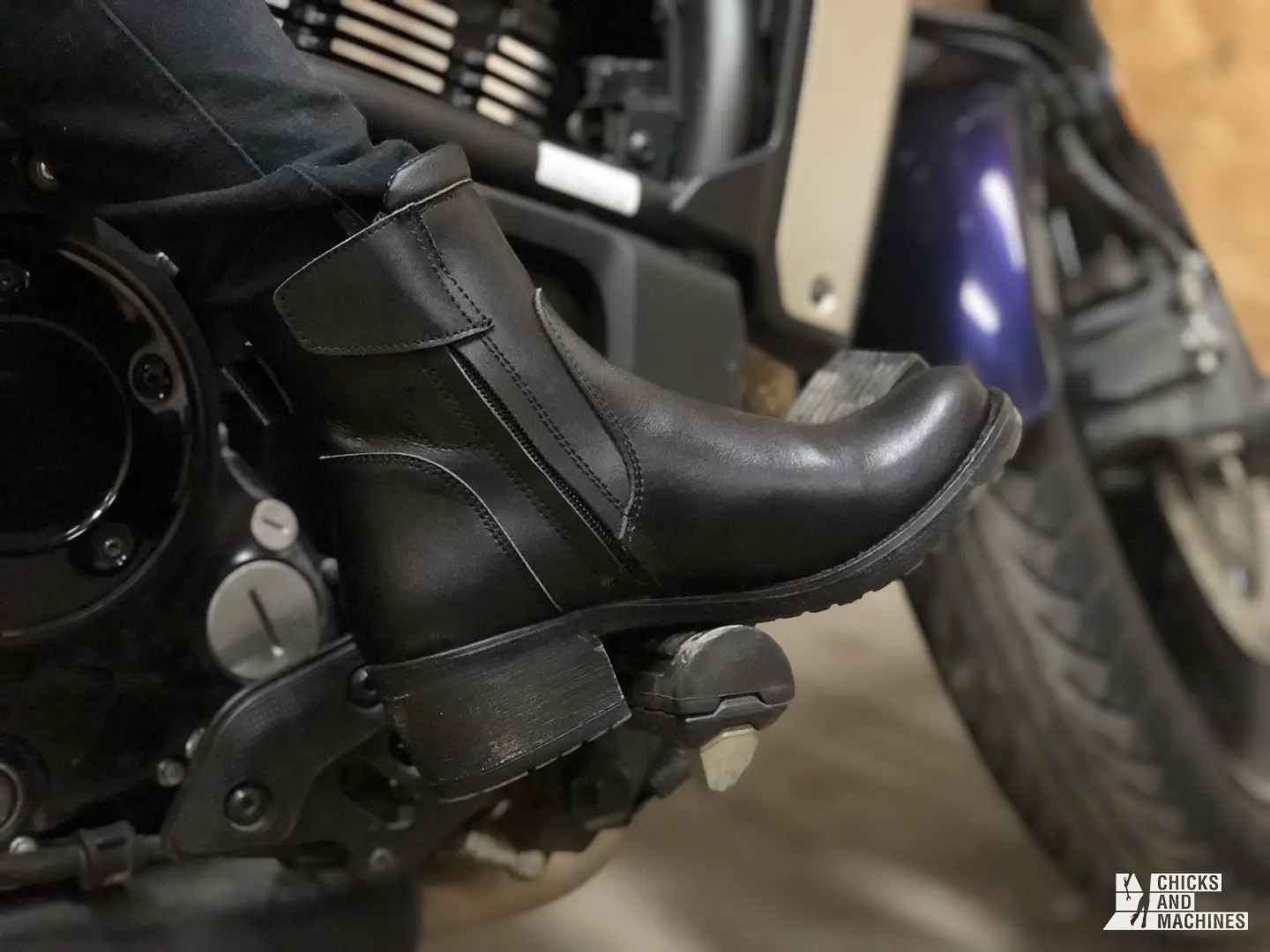 I also love the lining behind the zipper, which has many benefits.
First of all, it makes the boot more air- and watertight, so your feet stay out of the cold, water and dirt. In addition, this lining keeps your pants well protected from the zipper, which makes the zipper easier to use and enhances its durability, all while protecting your clothes. They really thought of everything!
The Ayda Low are equipped with a High-Tex membrane: this material breathes while being resistant to water and humidity.
A little note about High-Tex: in order to protect this material without compromising the breathable aspect of the membrane, it is recommended to clean the boots with a dry cloth and to use products marked with a "High-Tex" logo for maintenance.
Tip: Covering the boots with a layer of Waterstop by Collonil will increase the imperviousness of your boots while protecting the membrane!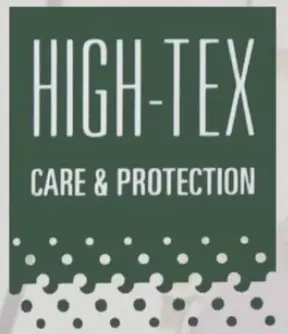 Safety
Falco boots are EN-13634 certified, which means that they have passed a series of rigorous laboratory tests to ensure the safety of the motorcyclist. These tests cover the transverse rigidity of the boot, water penetration, resistance to cuts, internal wear of the material against the foot, adhesion of the sole to the rest of the boot, and the resistance of the boot and sole to impacts and abrasion.
In addition to this certification, I very much appreciate that the heel and front of the boot are reinforced with a rigid cup. Since this is not a steel cap, the user can be safe while still feeling the sensation of the bike's pedals.
Comfort
In terms of comfort, I am impressed with the adaptability of these boots to different temperatures. I've had the chance to try them in temperatures ranging from -4 to +17 and my feet never felt too hot or too cold.
Having tried a variety of motorcycle boots, I often find them too heavy and/or too stiff. I typically have difficulty walking normally with motorcycle boots, because it feels like I am wearing ski or construction boots. When I tried the Ayda Low boots, I was amazed at their level of comfort. It doesn't feel like you're wearing lined and reinforced motorcycle boots at all! They're lightweight and fit the shape of the foot perfectly. They are even pleasant to walk in; I could see myself spending a whole day at the office or camping with these boots on.
The Look
This leads me to my praise of the Ayda Low boots' look. When I say that I would wear them as much at the office as I would when camping, it's not an exaggeration. When I ride a motorcycle, I like to wear a dress or shorts underneath my protective pants. When I arrive at my destination, I simply take off the pants, change my shoes, and I'm ready. Thanks to these boots, I will no longer have to carry a pair of shoes with me, because the Ayda Lows go well with all kinds of outfits! Finally!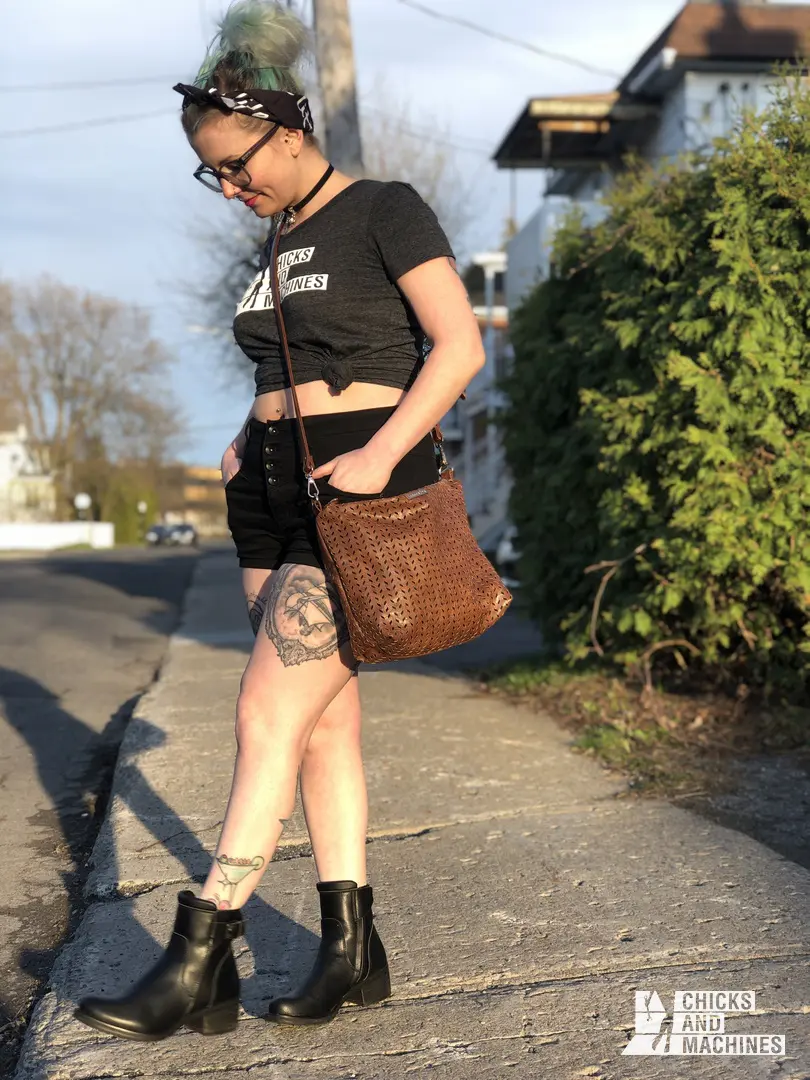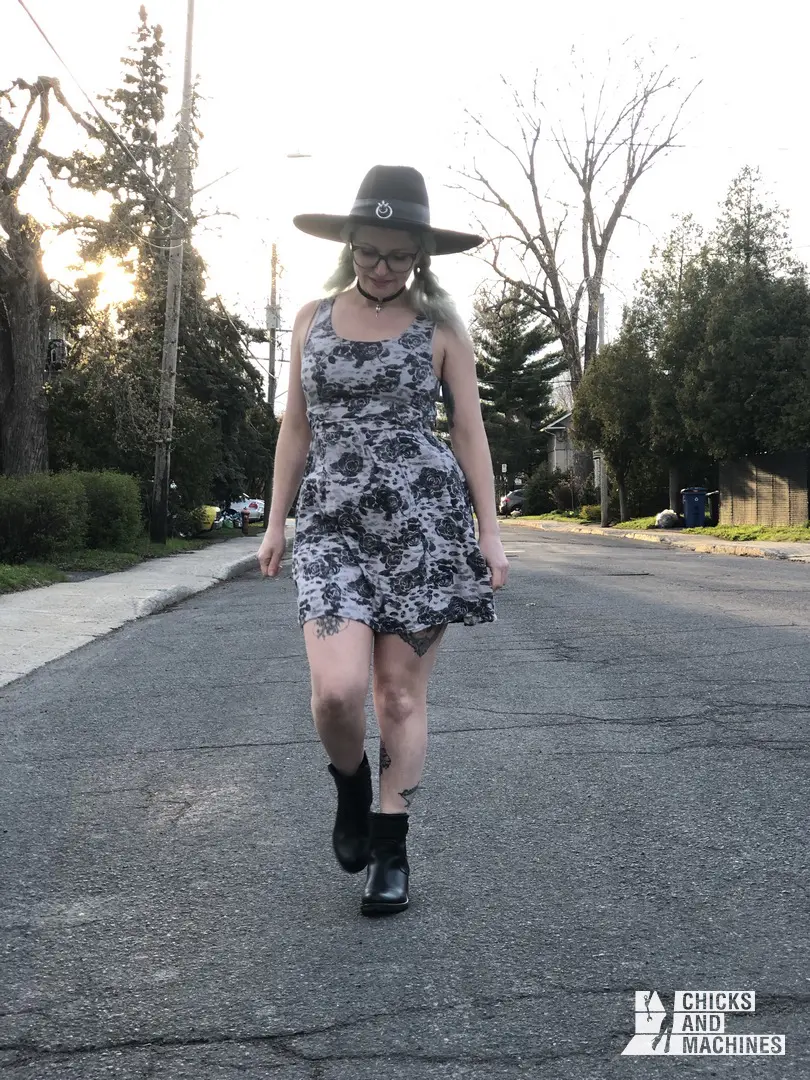 In terms of decorations, there are two details that I particularly like: the belt buckle on the side and the embossed Falco logo. These are two small ,tasteful touches that really add style to the boot.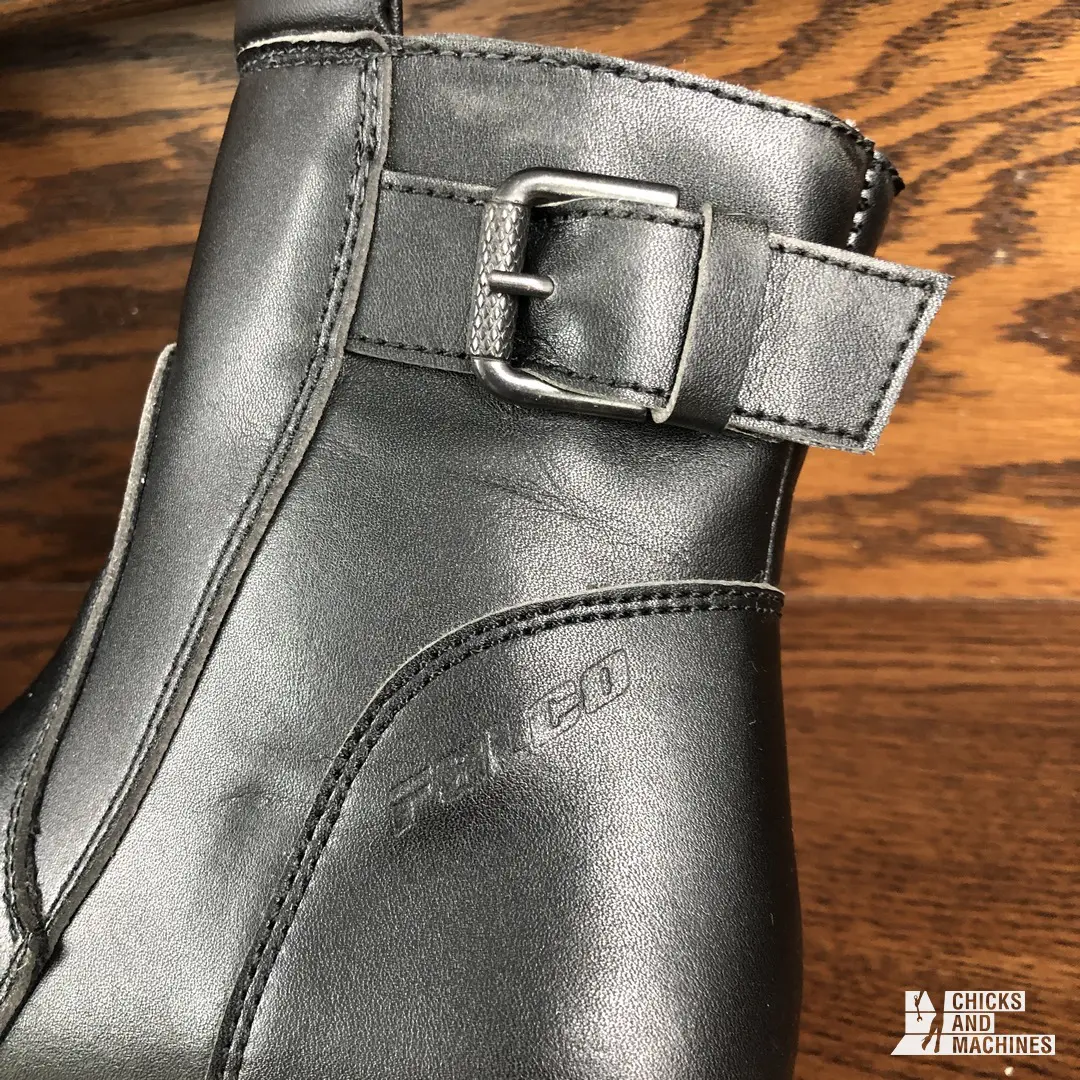 In addition to the Ayda Low, Falco has motorcycle boot designs to suit all tastes. Indeed, whether you prefer sneaker-looking shoes, racer-type boots or all-purpose high fashion boots, Falco has a design you'll like.
My impressions
All in all, Falco's Ayda Low boots are high quality, just rigid enough to be safe without sacrificing pedal feel, comfortable, and great looking. When I started shopping for my next boots, I had no idea I was going to fall in love like this!
I can't wait to try them on in warmer temperatures and rain to see how they perform in extreme conditions. Something tells me I won't be disappointed.