The Best Things In Life Mess Up Your Hair!
Hello, my name is Robin, I live on the central coast of California, and I love riding on my Harleys. The funny thing is that I did not start out with the goal of owning and riding a motorcycle. Nope, I started with the intention of owning a sports car. For years I had said that when all the kids were out of the house, mama wanted a sports car. The trouble was that I could not find a car that really spoke to me. Yet, when I would hear the pipes on a motorcycle, it was as if my heart would lift and it would draw me in.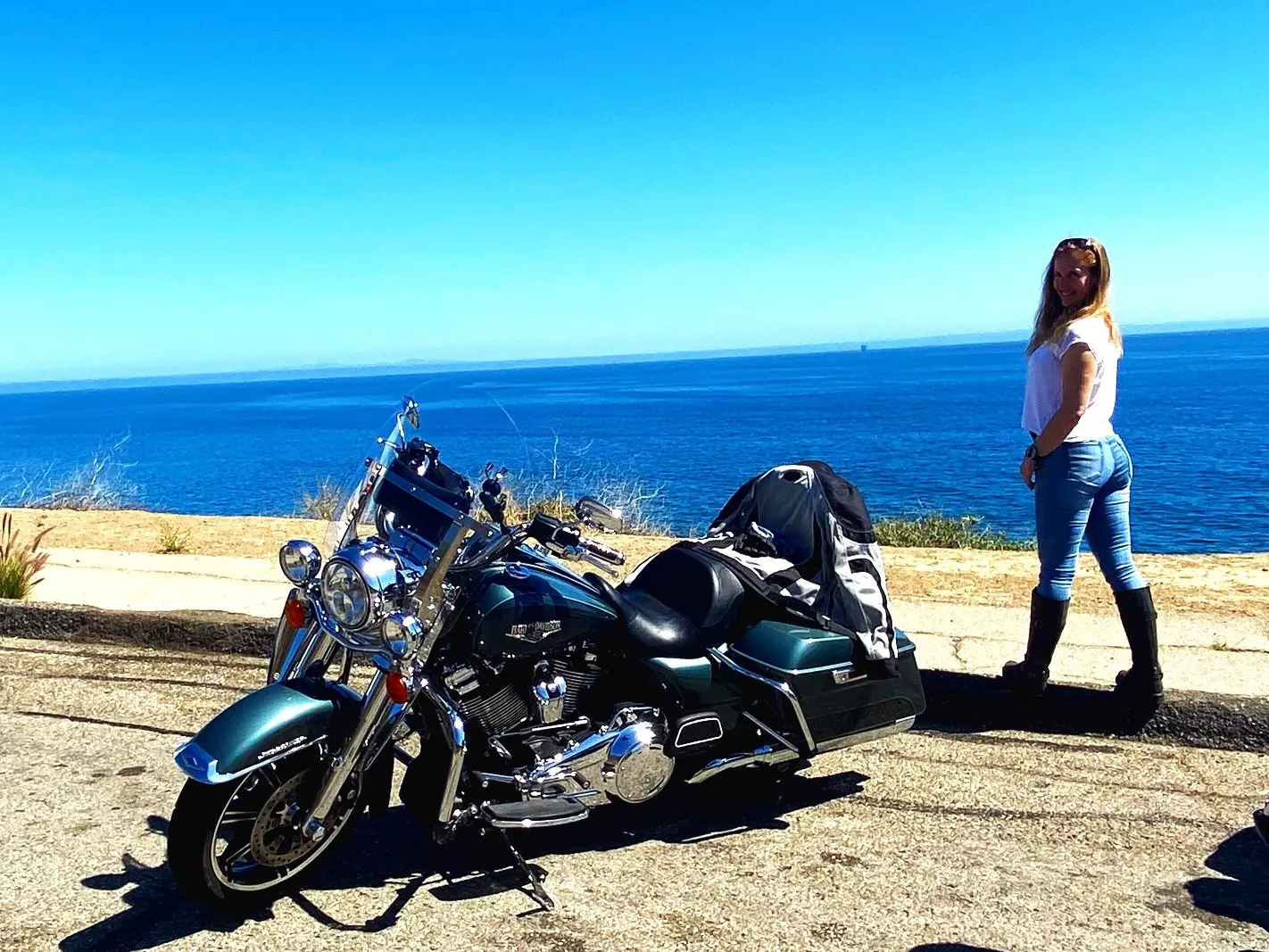 Sparking The Dream
Approximately 3 years ago, when the youngest of my 3 children was preparing to enter college, my husband and I were relocated from Houston, Texas to the central coast of California. Facing the changes of starting over with a cross country move and becoming an empty nester, I must admit that I was not coping well. At all. I found I needed a new adventure, a new challenge. I needed something for myself.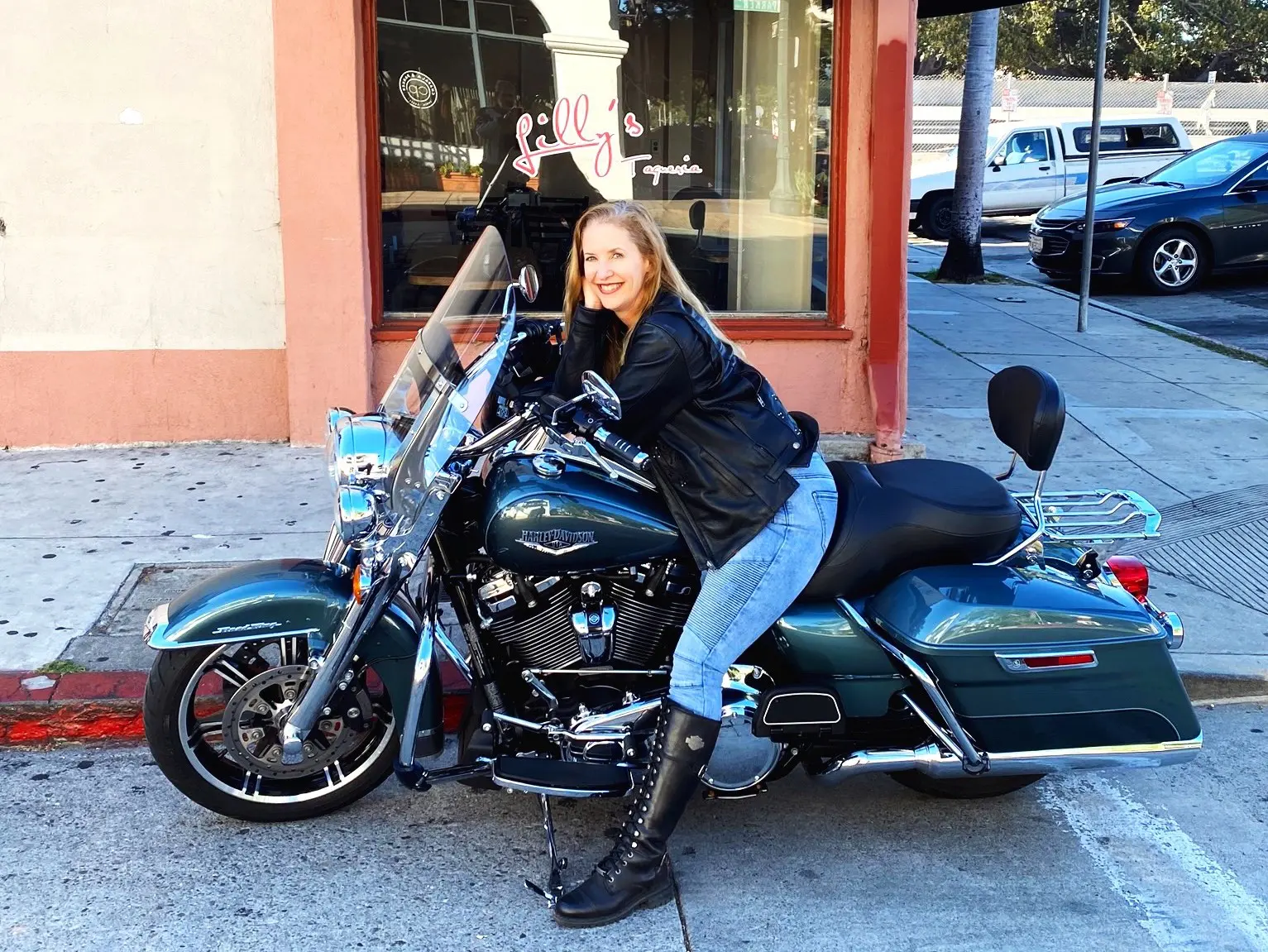 That is what sparked the dream and I found myself down at the local Harley-Davidson Riding Academy signing up to take the next available course. I was so crazy excited and had big plans for when I passed my test. As sometimes happens in life, I failed to pass the final riding test and I was devastated. Though heartbroken, I refused to give up… and a month later, I took the course again, passing with flying colors!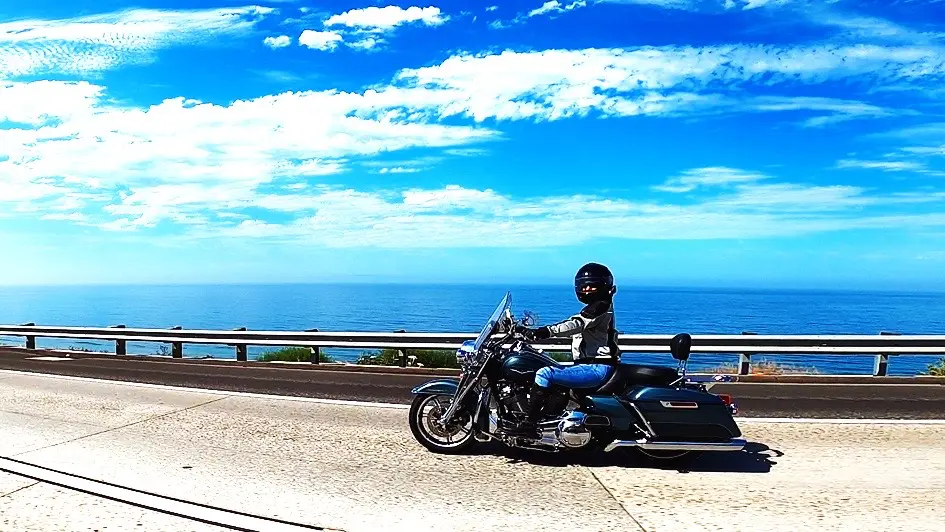 Finding My Bike Love
Between taking the two courses, I received a call from my dad that the beloved 2002 Harley-Davidson Fat Boy that had slipped away from the family was up for sale. Looking back, I feel a bit embarrassed because before my dad could even get the full sentence out of his mouth, I exclaimed 'it's mine!' and hung up on him! I had my priorities and Bob was coming back to the family. Yes, I name all my bikes.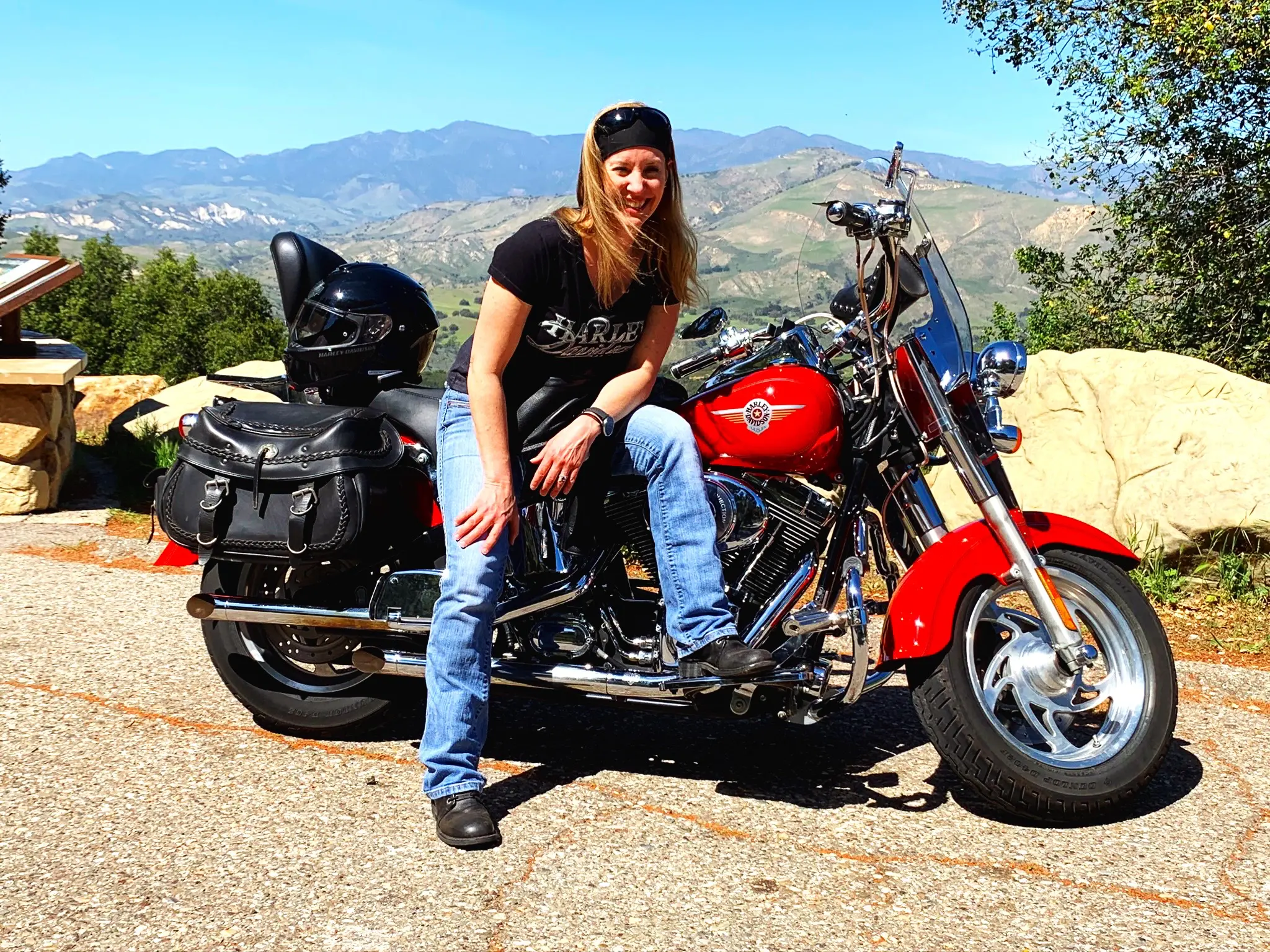 So basically, I learned to ride a motorcycle on a Fat Boy, in the mountains along the central coast of California. Talk about jumping into the deep end! I was terrified those first few times I threw my leg over Bob. Yet the more time I spent riding, with the wind in my face, finding the excitement and absolute freedom that riding brings, the more I fell in love.
There are few things more empowering than taking off on 2 wheels, leaning into a curve, or coming over a pass to see the land or ocean open before you. It takes your breath away and makes you grateful to be alive.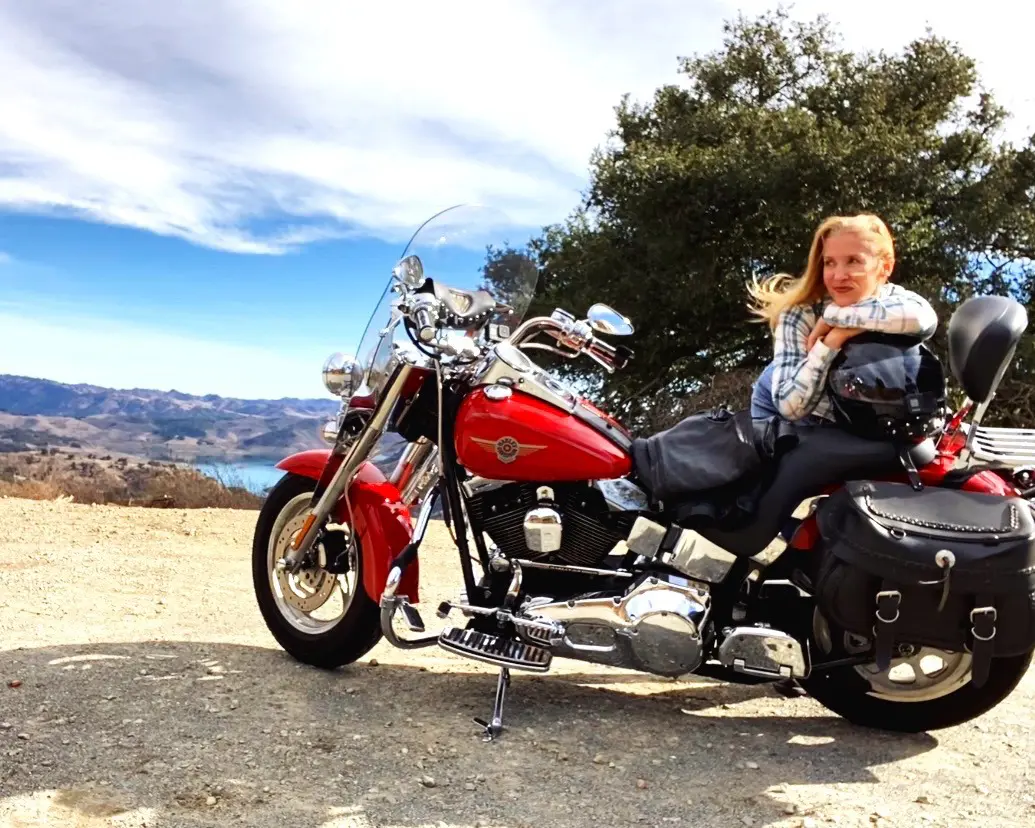 The Freedom Of Riding Solo
After roughly a year of riding mainly with others and only locally by myself, I decided it was time to take off on my first big solo ride. Being the girl that never takes the easy way, I headed out across LA. During that trip, I found that I loved the freedom of riding solo. Of choosing how I wanted to get somewhere and where I wanted to stop. If I wanted to take a different route home, I could just do it! There were no restriction or limitations on what the ride could be. Not only did that first big solo ride teach me that I could do it all on my own, it also brought me Scarlett. I spotted her (yes, her) stunningly beautiful green paint at one of the local Harley-Davidson Dealerships and said, "Hello lovely, you will be mine!"
Okay, so maybe I talk to my bikes as well. Don't you?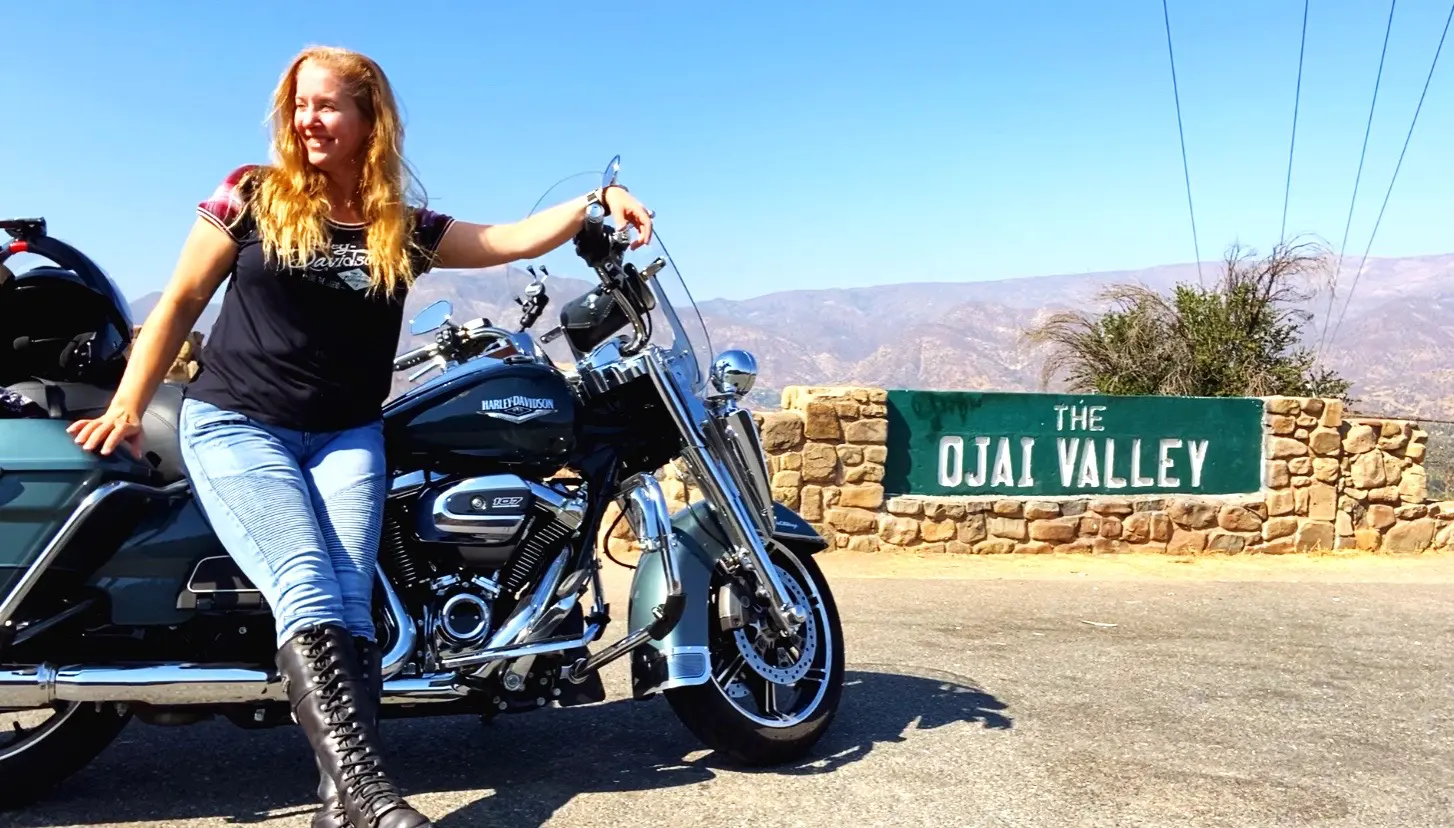 The Adventures Continue
In the 2 1/2 years since acquiring my motorcycle license, I have moved from a beginner on a training bike to a Fat Boy to a Road King. I have gone from being fearful of riding to taking off on a solo road trip halfway across the US. The feeling of being on the road, one with the bike under me, free and in the moment, is an experience I have difficulty putting into words. It is something that you must experience for yourself. Is there fear? Yes!
Part of what makes me feel empowered and just more is pushing past that fear to experience all the beauty and wonder that is out there waiting.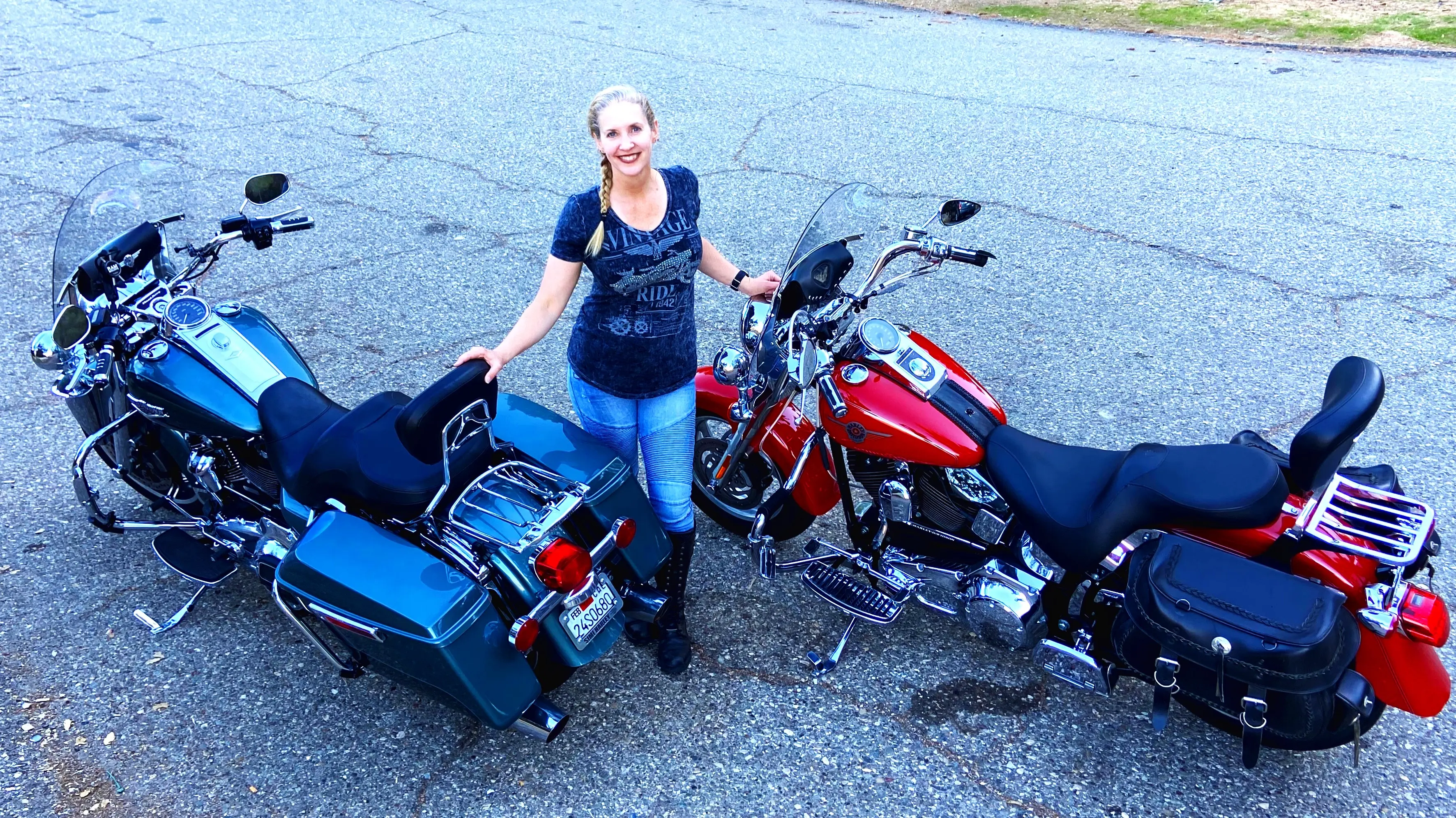 The other joy I have found along the way is encouraging other women to do the same. That lead me to start my own YouTube channel to share my stories and adventures. To encourage others to step past their fear and take on that adventure or passion that sparks life within them. It does not matter what machine they use to live out their passion, it only matters that they are brave enough to live a life without regret.
Cause let's face it ladies, the best things in life mess up our hair!
Now get out and do what makes you feel alive, have fun, be safe, and I will catch you in the next article.
- Robin The Lady Biker