Supersports Celebrating Yamaha's 60th anniversary Of World GP Participation And The XMAX Scooter!
To celebrate the 60th anniversary of Yamaha's first World Grand Prix race, Yamaha Motor Canada is proud to introduce three new "World GP 60th Anniversary" models.
These models are inspired by Yamaha's participation in its first World GP race at the 1961 French Grand Prix. These new Supersports motorcycles reflect Yamaha's passion for high level racing, but also for winning.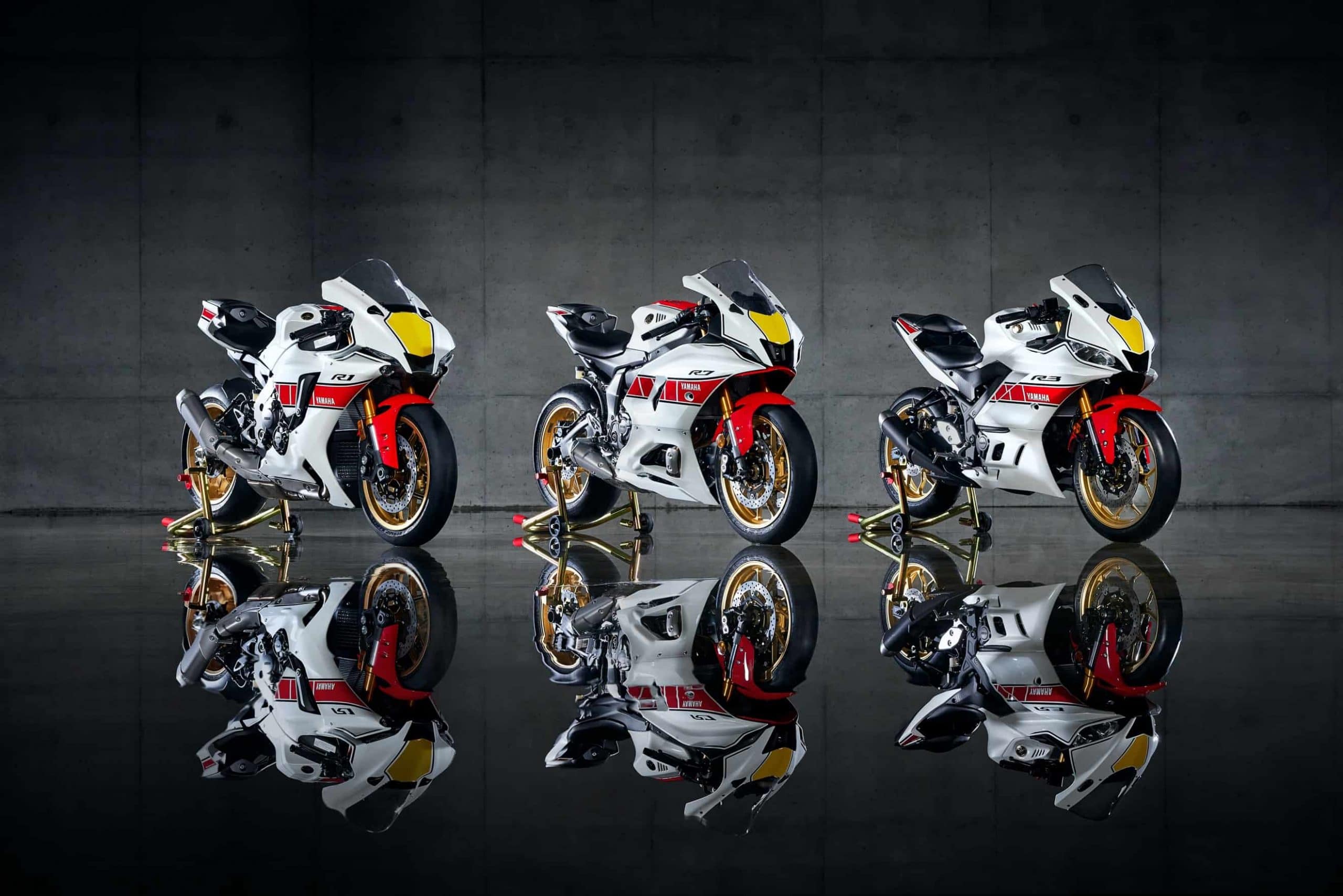 The Yamaha story
The Yamaha company was founded in 1887 by Torakusu Yamaha and originally manufactured musical instruments (which it still does, by the way). During World War II, the company was forced to manufacture military equipment.
At the end of the World War, Yamaha started to produce motorcycles and quickly became successful.
Following in the footsteps of Honda and Suzuki, Yamaha entered the motorcycle GP circuit in 1961 and scored points in their first race! They won their first Grand Prix in 1962 and their first championship in 1963.
A special 60th anniversary edition for Yamaha Supersports
To celebrate the 60th anniversary of Yamaha's entry into World Grand Prix racing, the YZF-R1, YZF-R7 and YZF-R3 will be available with the white and red stripe recently unveiled on the YZR-M1 at this year's official MotoGP® test in Qatar.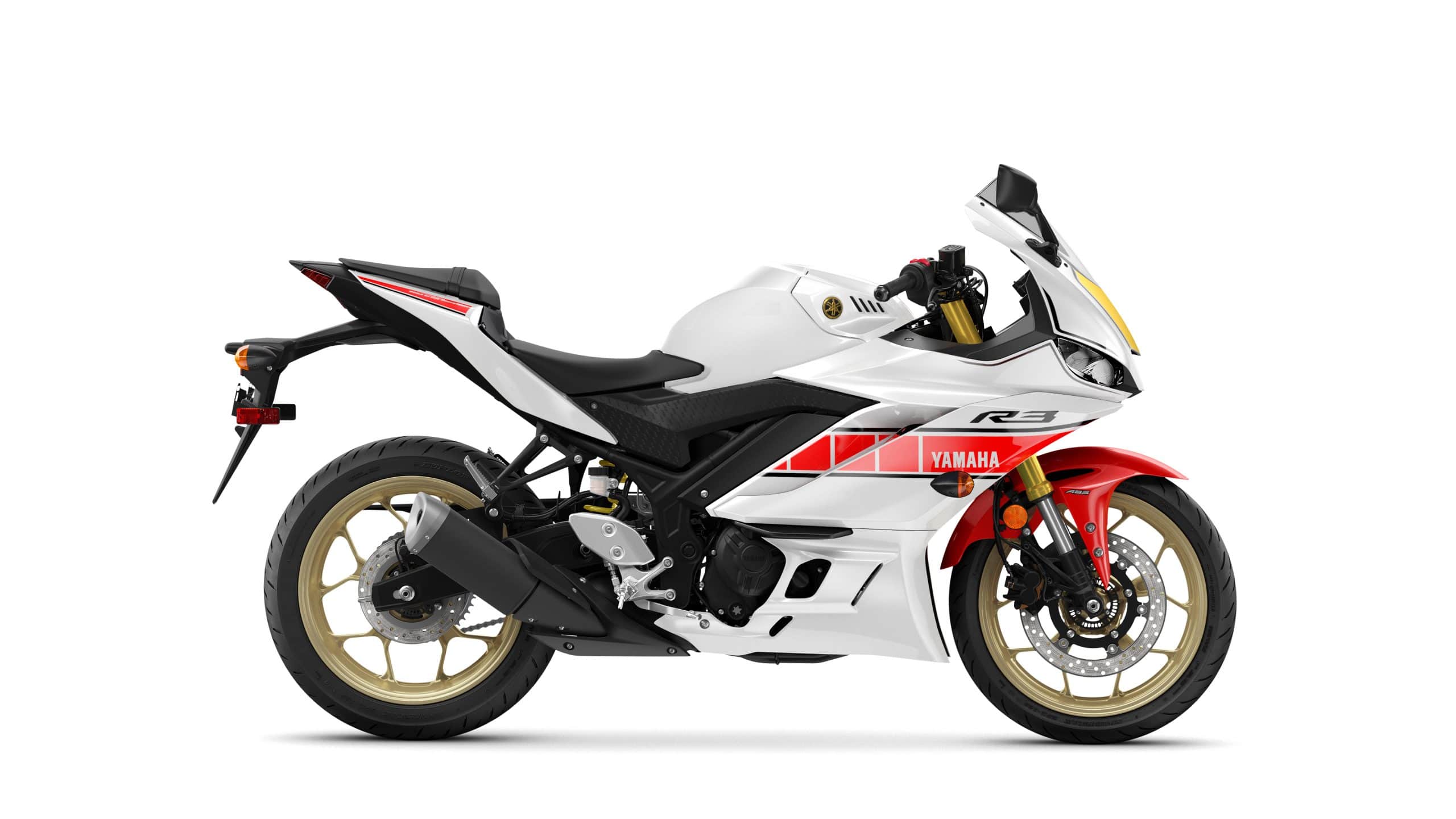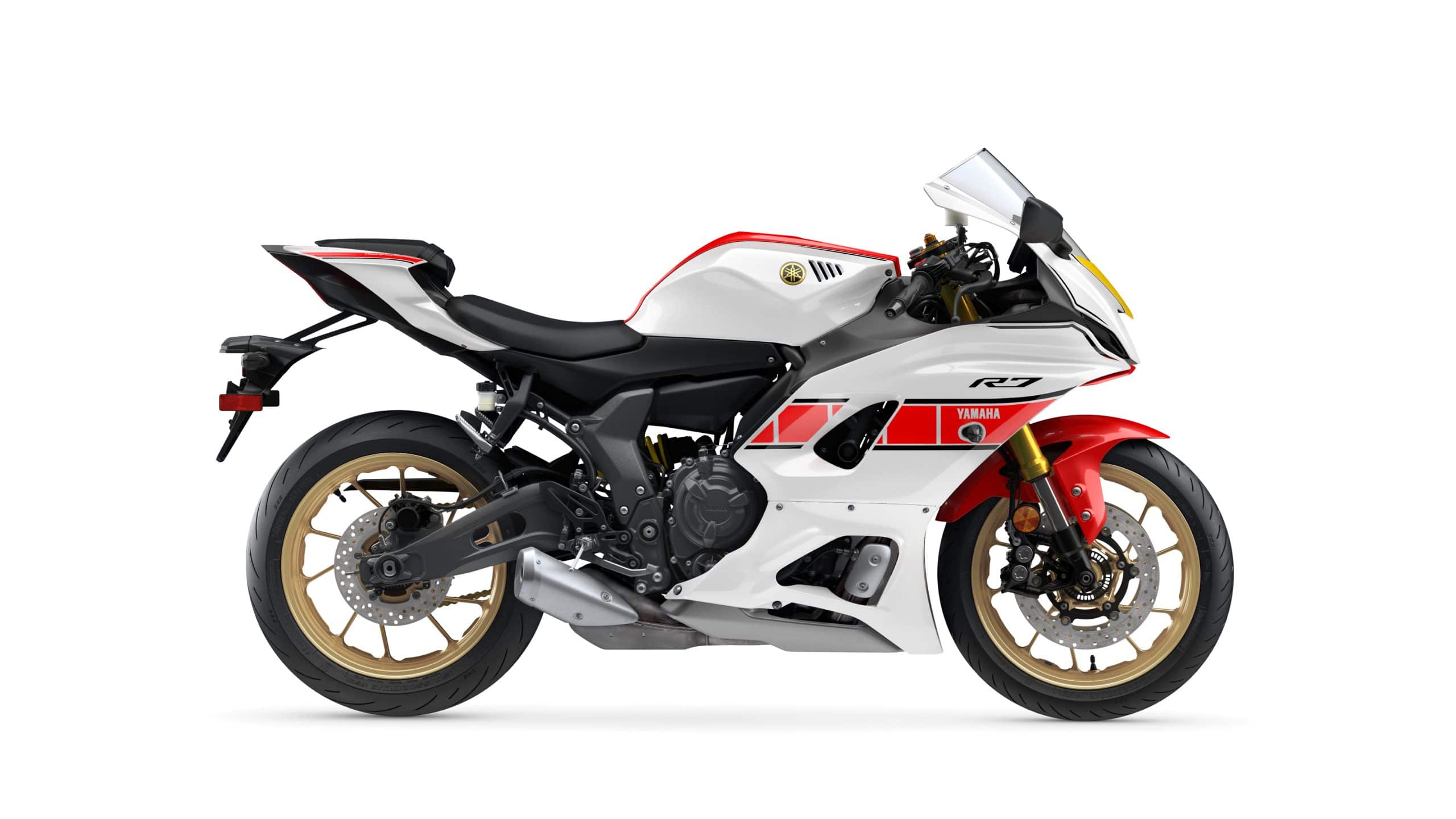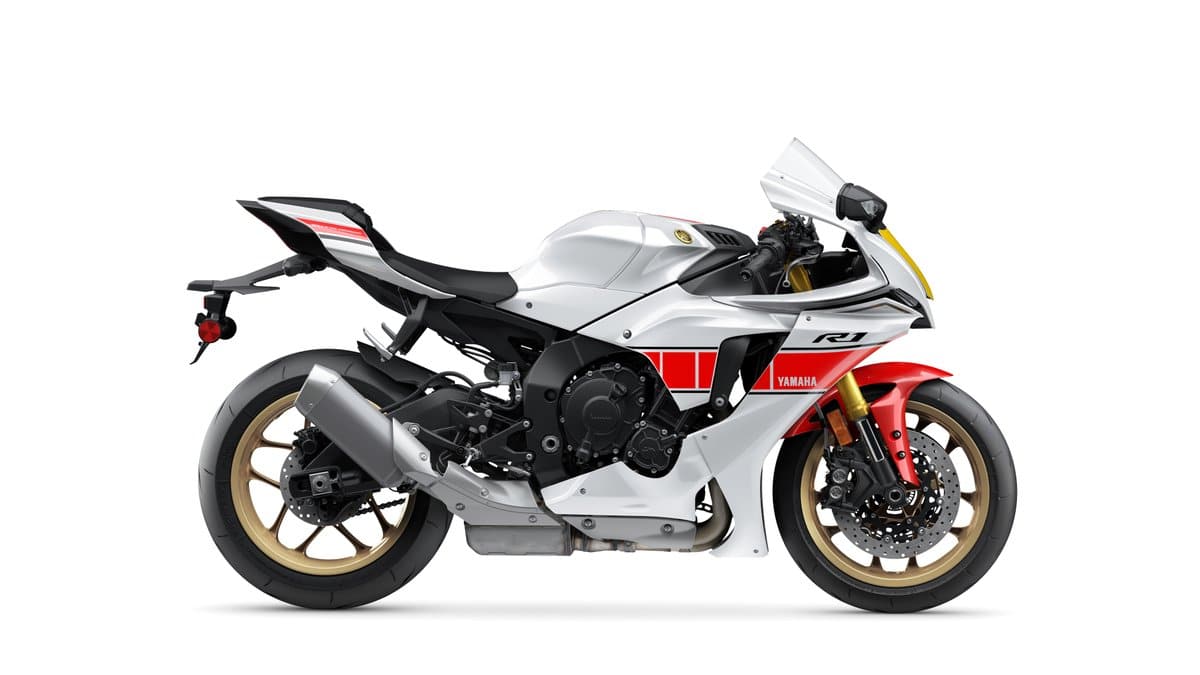 All three Yamaha Heritage Edition models feature distinctive touches like gold forks and wheels, black levers and a commemorative badge on the airbox cover.
Of course, you'll also find the iconic red and white color scheme of Yamaha motorcycles, which pays tribute to the company's passion for high-level motorcycle racing.
I love this color!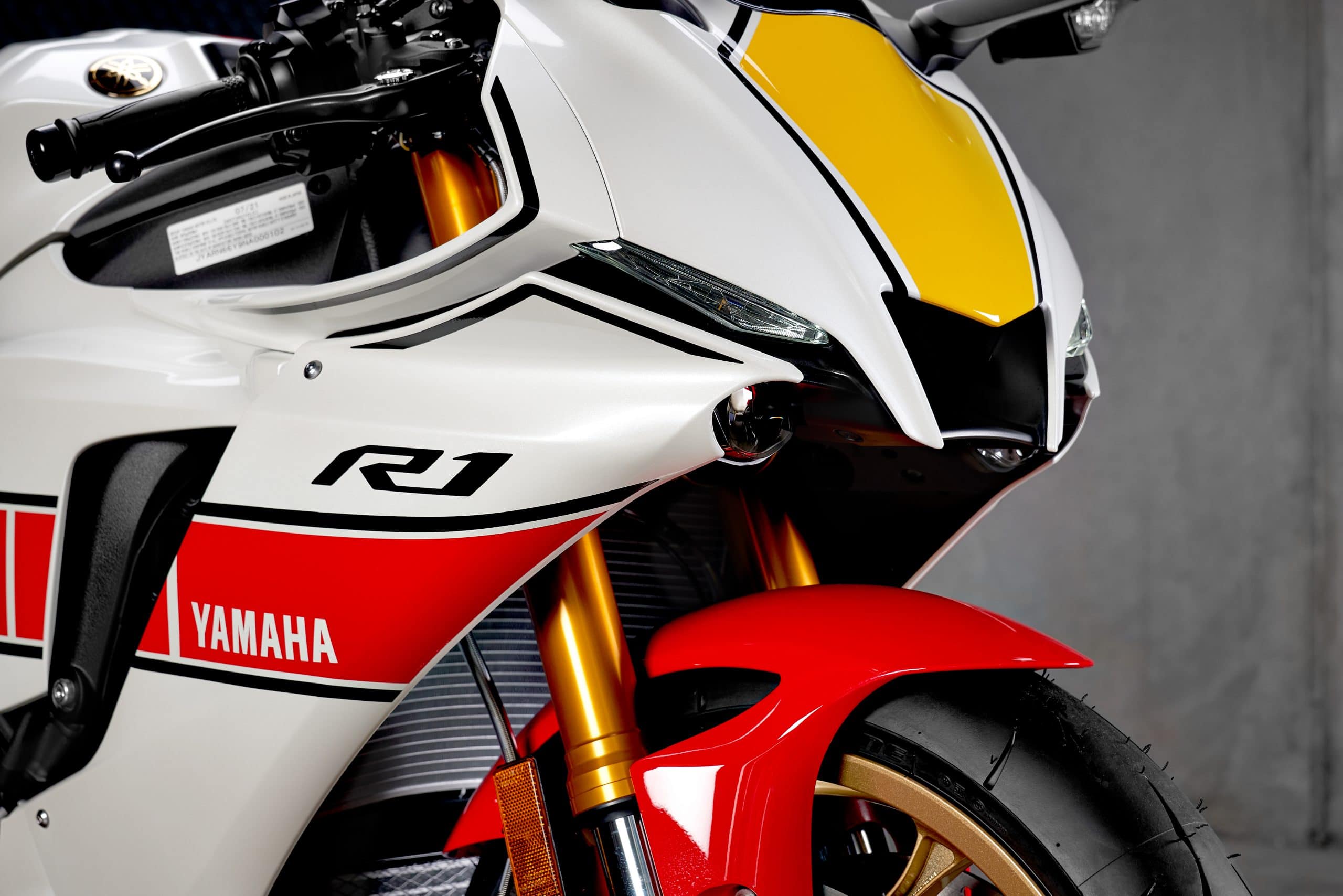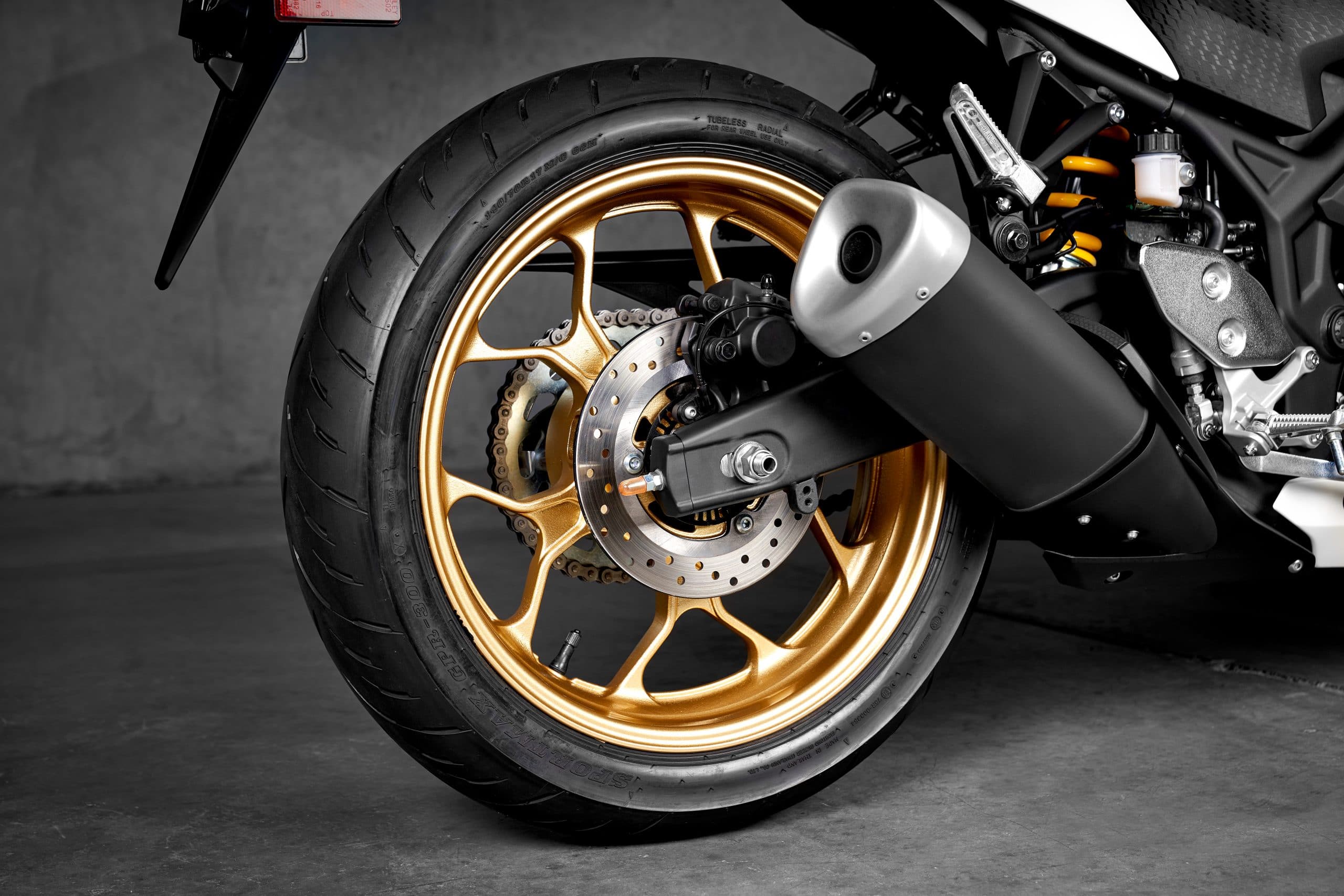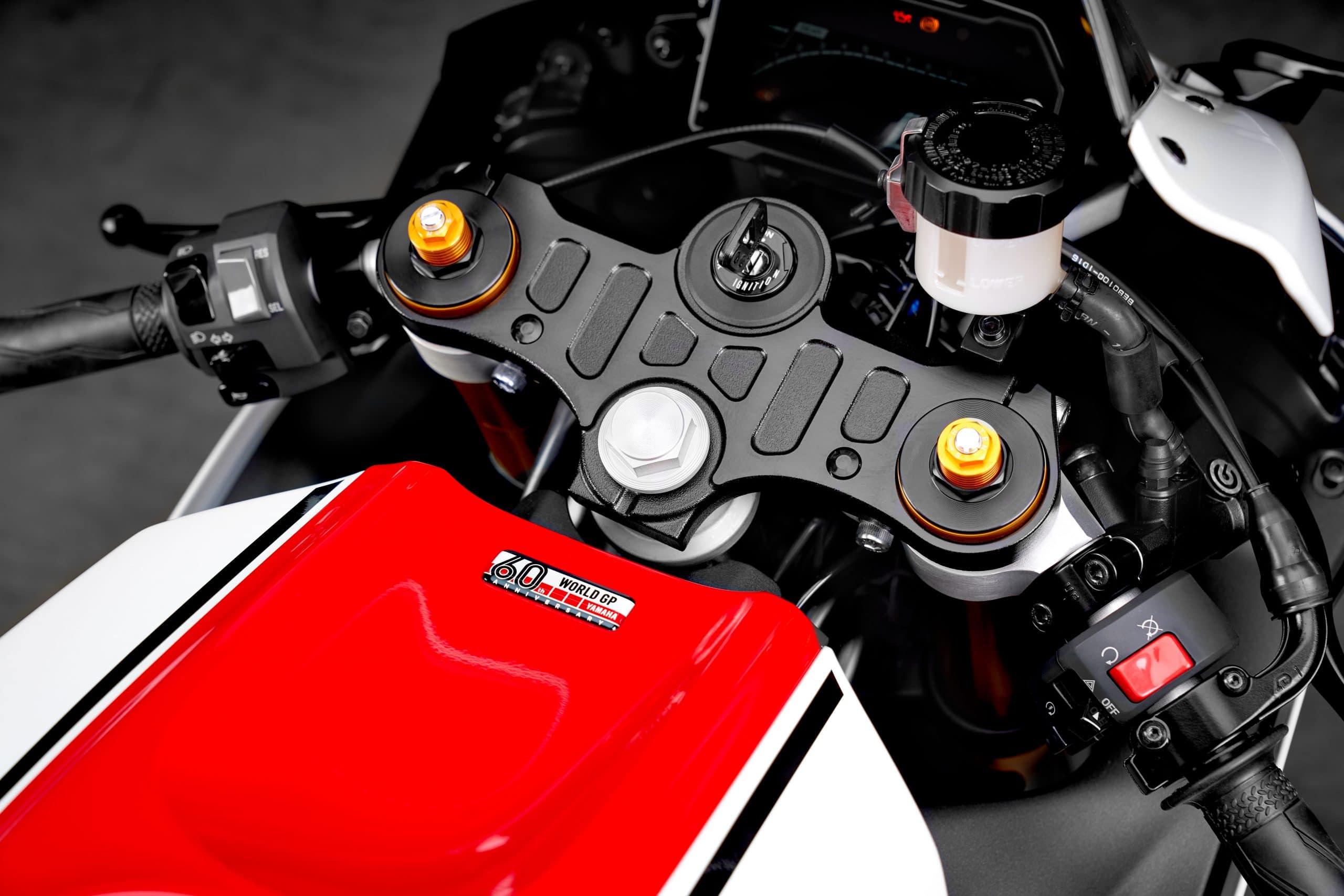 The new YZF-R7, a Supersport for all tastes!
For 2022, Yamaha is also adding a new model to its supersport range: the YZF-R7. This model will fill the gap between the YZF-R3 (321cc) and the YZF-R1 (998cc).
The YZF-R7 uses Yamaha's proven CP2 inline-twin that has been powering the MT-07 for several years now. The engine of the YFZ-R7 has optimized power output thanks to specific programming, different air intake ducts and a custom exhaust.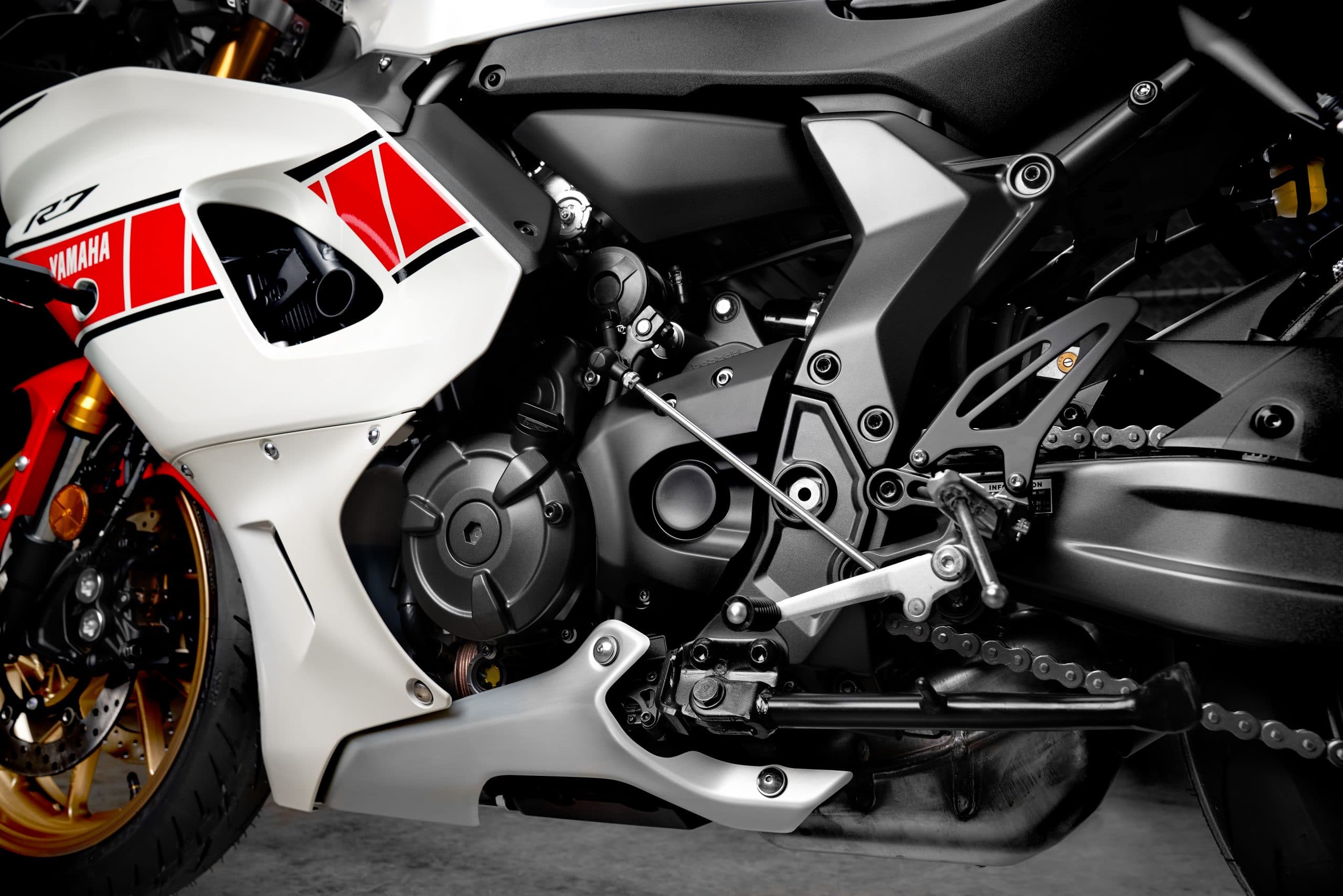 The 689cc, four-stroke, liquid-cooled, DOHC (Dual Overhead Cam) engine provides the exhilarating feeling of a supersport bike.
This bike is suitable for sporty riders who want to ride on the track, but also for those who want the feeling of supersport bikes on twisty roads.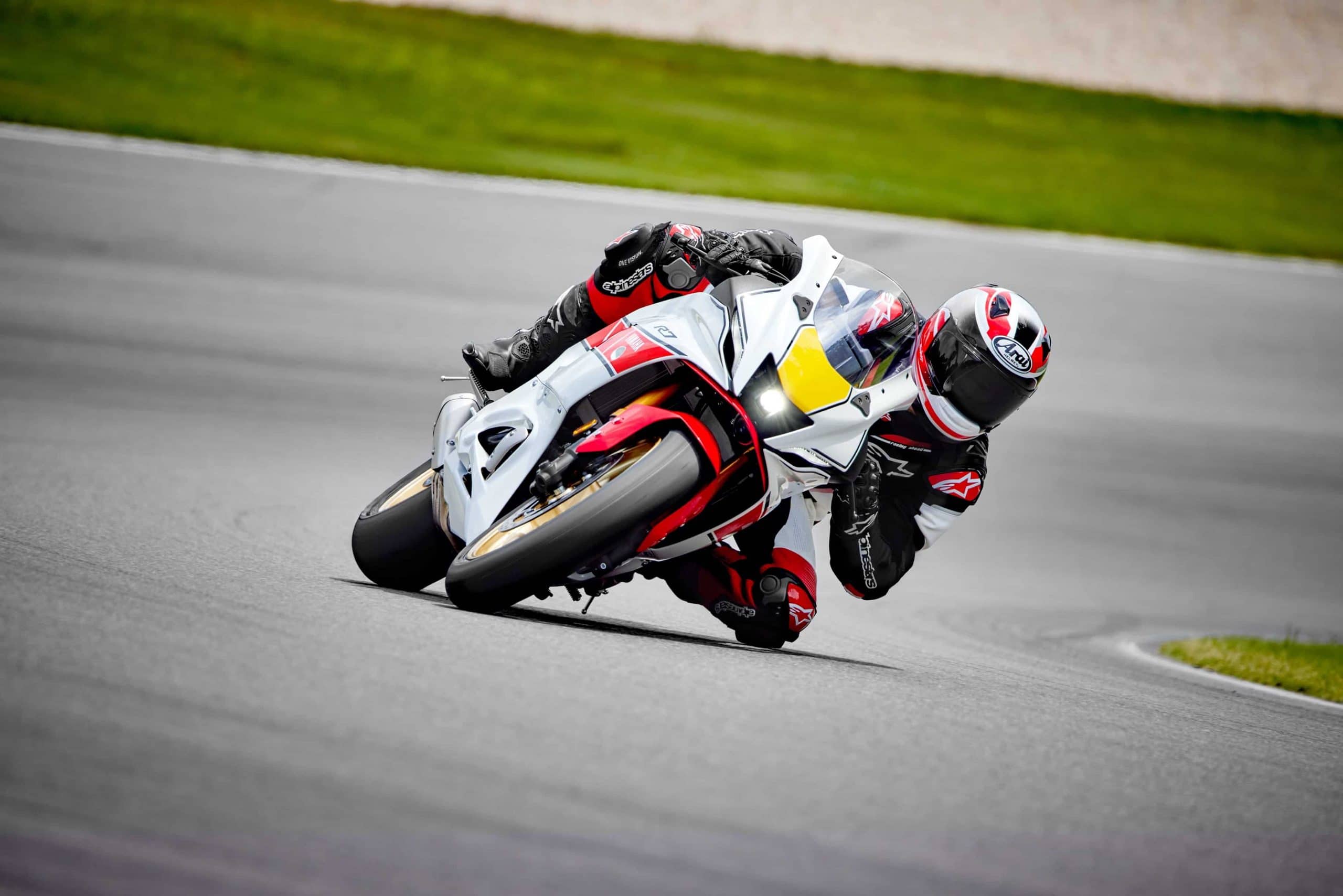 The YZF-R7 is the narrowest bike in the "R" range, which gives it a handling, road holding and agility that sets it apart. The optional Quick Shift System (QSS) allows a smoother and more efficient gear change.
It's also very attractively priced, with an MSRP of $10,799.00.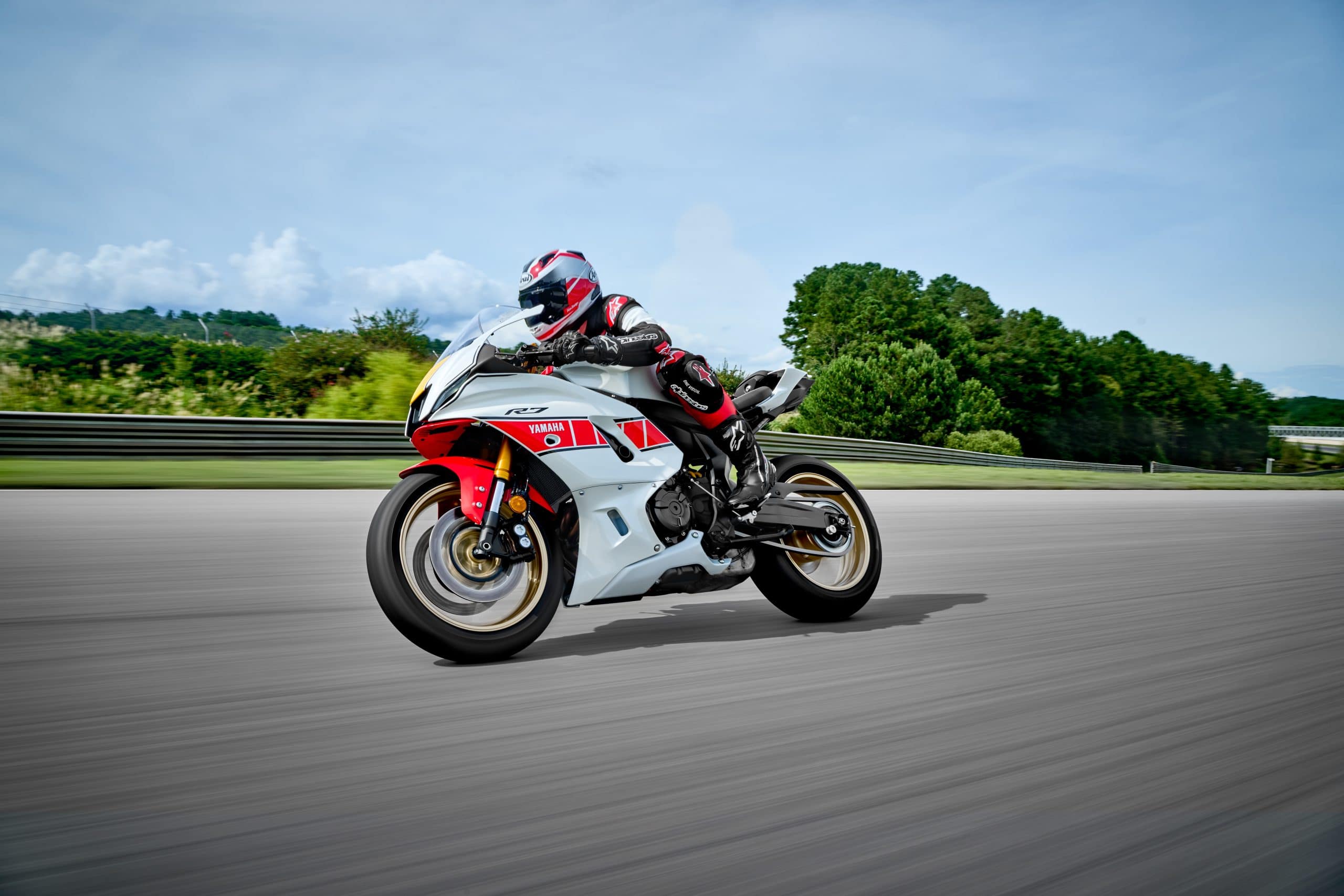 Special edition bikes can now be pre-ordered
New at Yamaha for 2022, customers now have the option to make a deposit online to reserve the Supersport bike of their choice for the upcoming season!
The 60th Anniversary World GP models are available in limited quantities and if you want to be a part of history, you can reserve yours online before September 30, 2021!
Yamaha XMAX mid-size scooter comes to Canada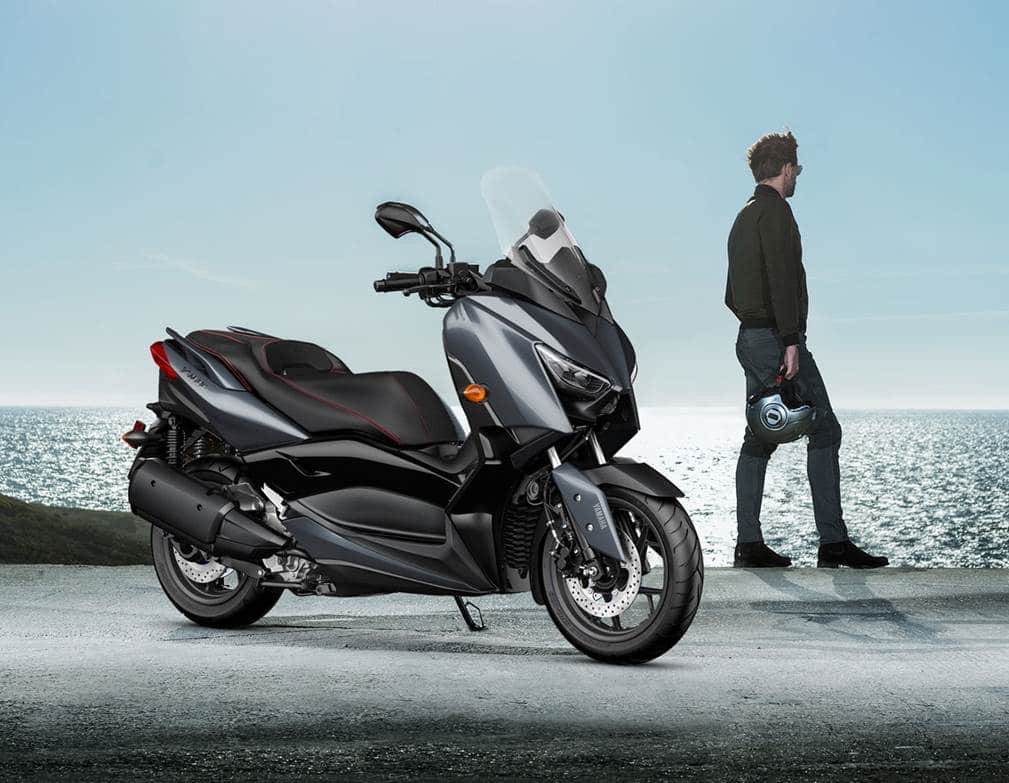 As you may have noticed in my article on the Honda Monkey 2022, I am a big scooter fan. So I couldn't ignore the arrival in Canada of Yamaha's sport scooter for 2022: the XMAX!
This scooter offers a power of 292cc (28 HP) and can reach a speed of 130 km/h. It offers the perfect balance between style and functionality.
The XMAX can take you around town, around the country and even on a trip thanks to its reasonable power and massive size.
It is equipped with a fully automatic transmission and several riding aids like traction control and anti-lock brakes. The Yamaha XMAX will have an MSRP of $6,999 in Canada.
The Bolt R-Spec and V-Star 250 Classic Sports bikes are also back.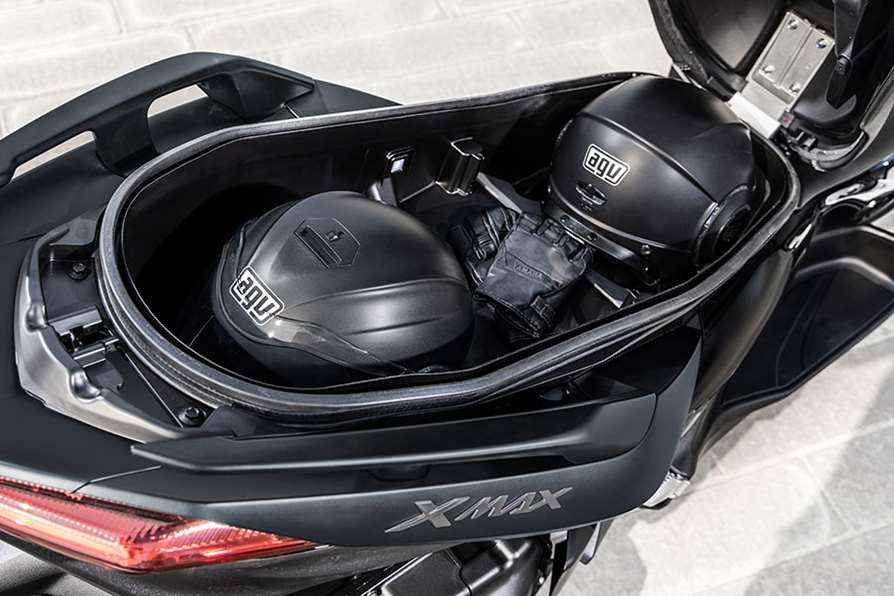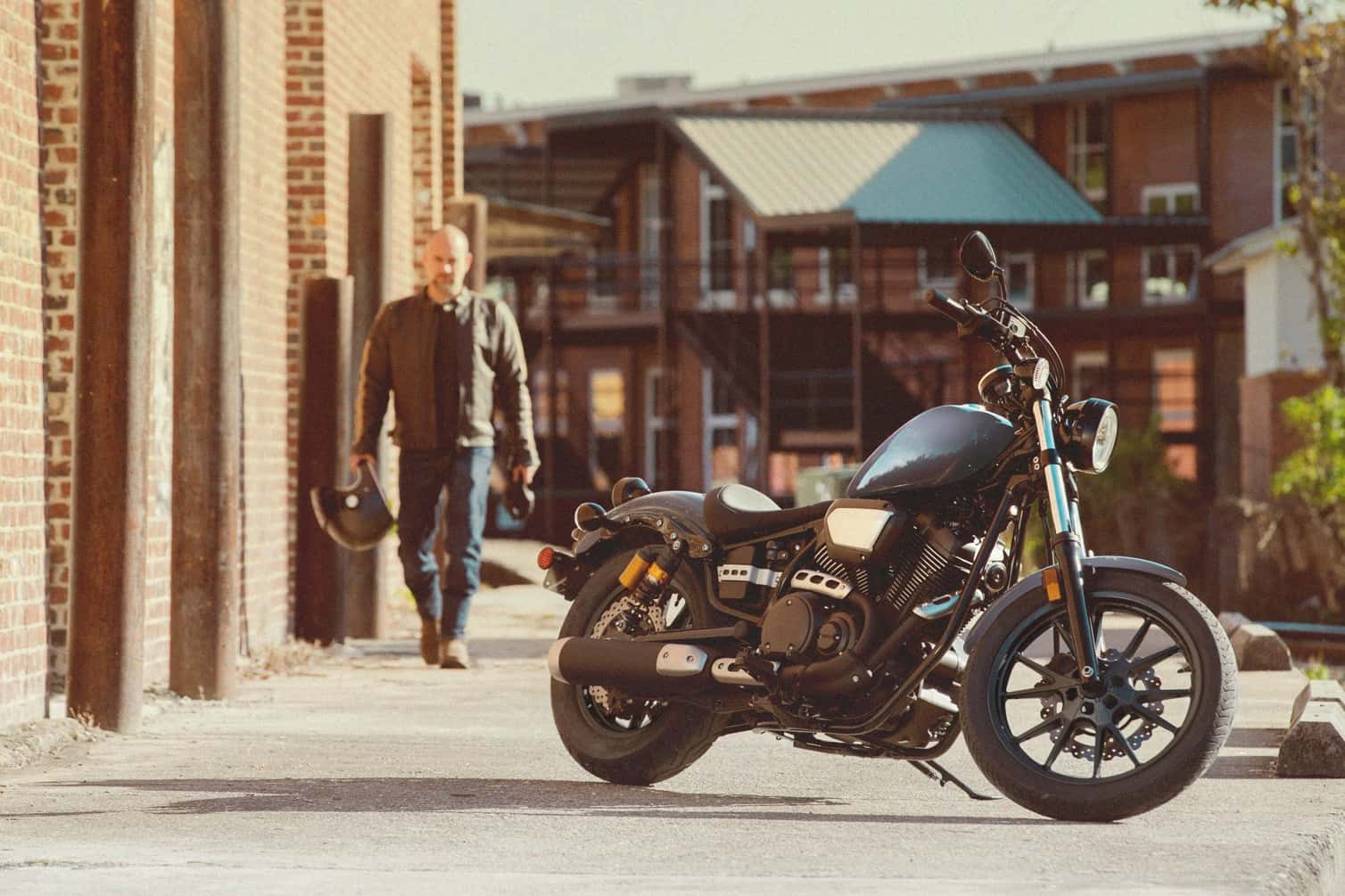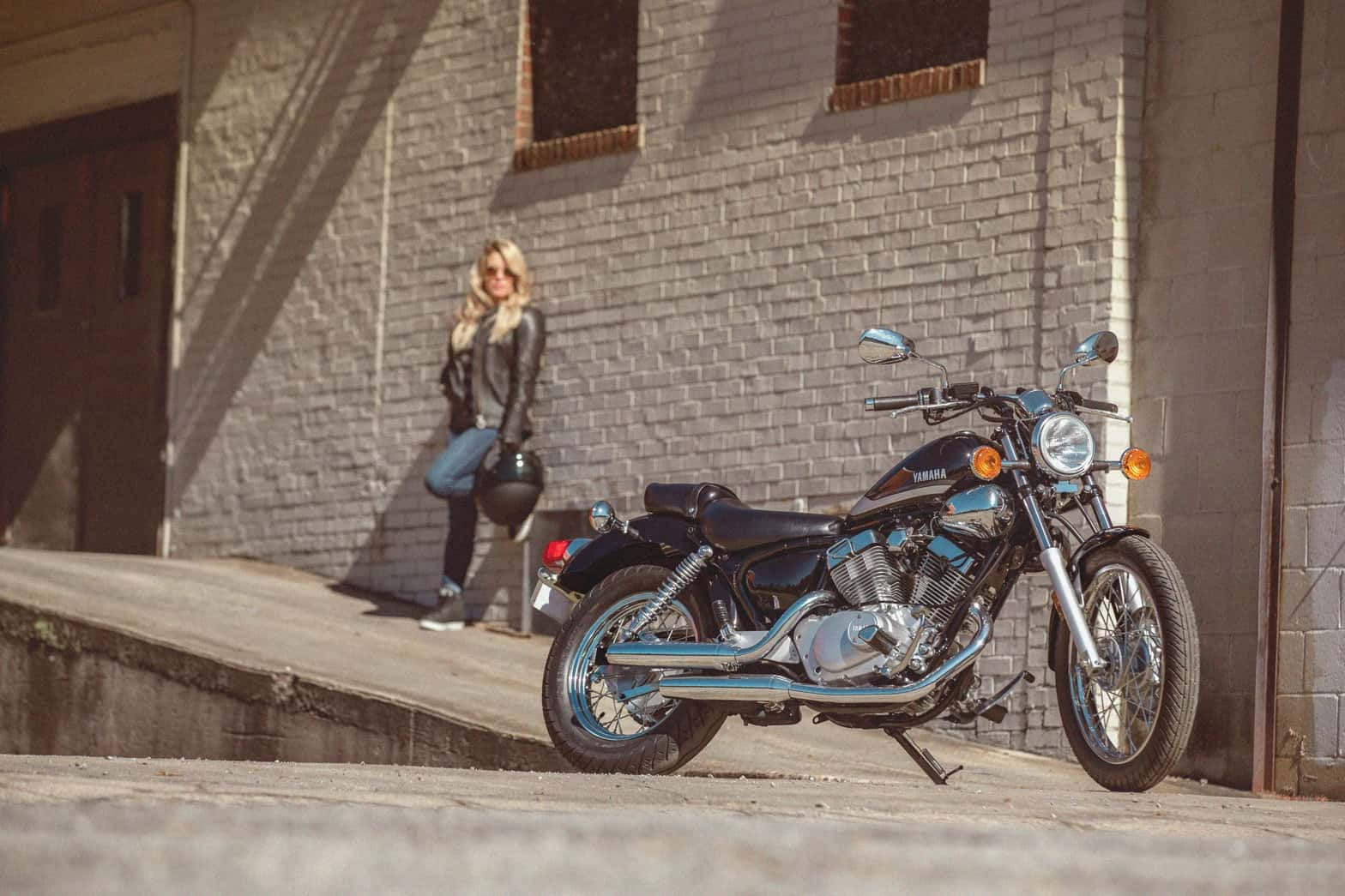 The classic Bolt R-Spec is back again in 2022 with its urban style and its own character! It guarantees a unique driving experience that I'm sure many of you will enjoy!
The V-star 250 is also back for another year. It remains the only motorcycle in its category equipped with a V-twin engine. Moreover, its very low seat height (27 inches from the ground) makes it accessible to the beginner or short rider.
In conclusion, Yamaha offers for 2022 motorcycles for all tastes and all styles of riders. With all these new products from Yamaha, the summer of 2022 promises to be super exciting and full of great rides! See you on the road next summer!
- Cyndie