Looking for a versatile, low-cost helmet? Look no further! The Zenith full face helmet from Zox has everything you need.

Perfectly Versatile
With the Zenith, Zox has provided motorcyclists with a helmet that is suitable for all styles of motorcycles and all types of roads. Designed to offer a high level of safety without breaking the bank, this helmet will suit a wide range of riders, whether they are road, sport or adventure bikers.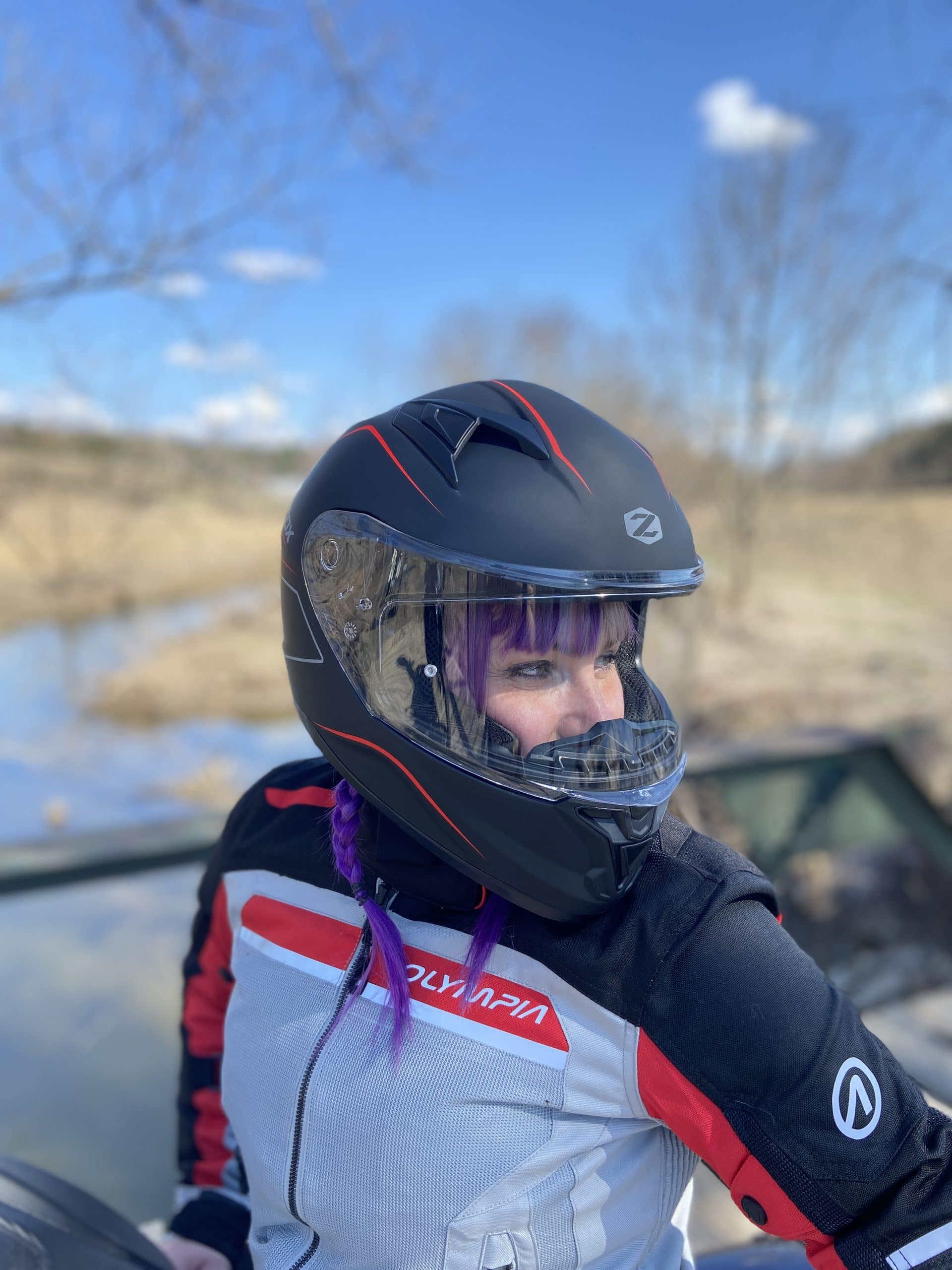 Specs
Thermoplastic shell
Multi-density EPS padding
Removable and washable interior
Weight: 1460 g (TP/P) to 1595 g (TG-3TG)
Double shell
Visor can be fitted with an optional anti-fog Pinlock lens
Retractable internal sunshield visor
Top air vents
Chin vent
Rear air vents
Micrometric buckle
DOT FMVSS 218 certified
Sizes: XS to 3XL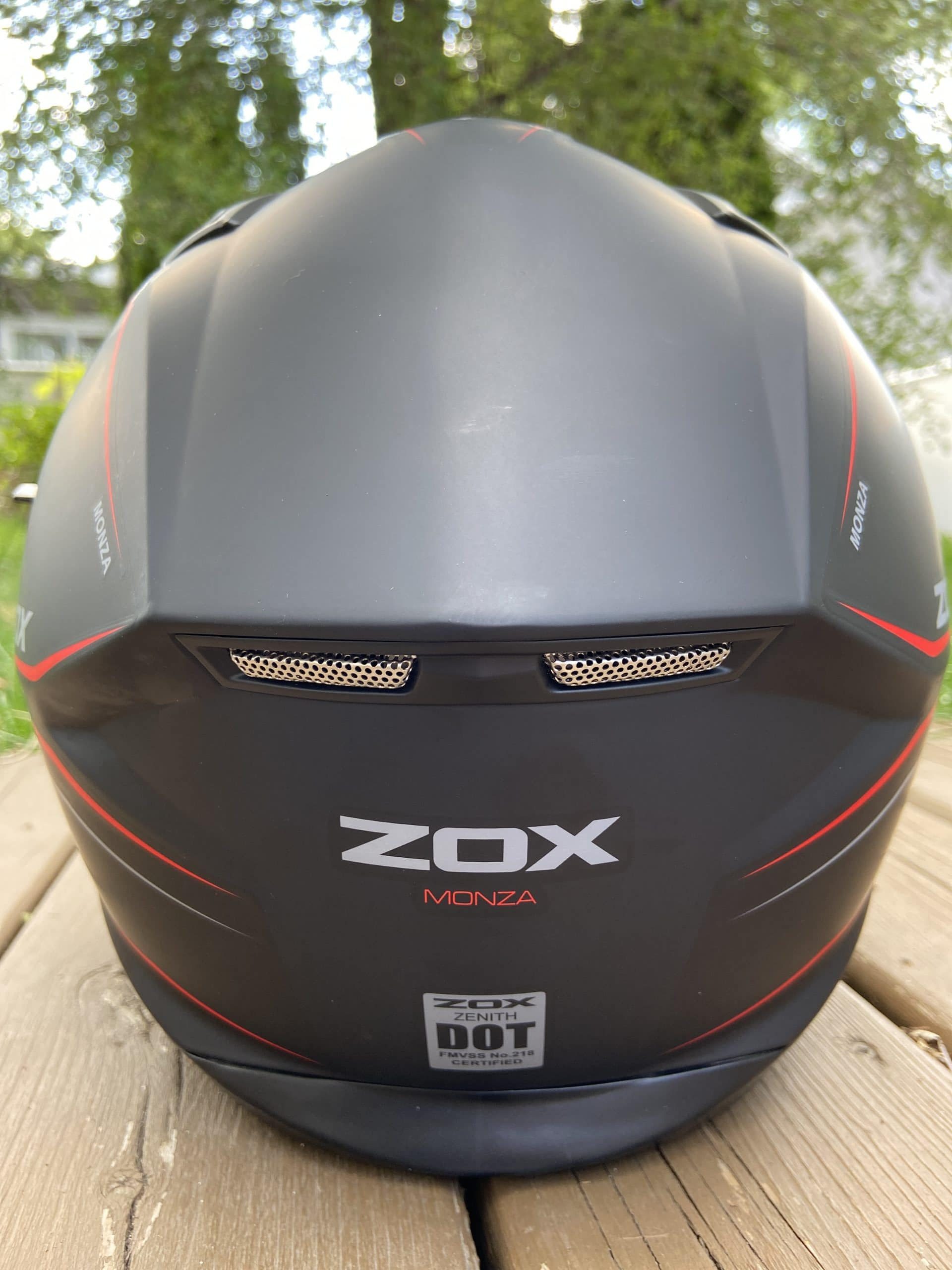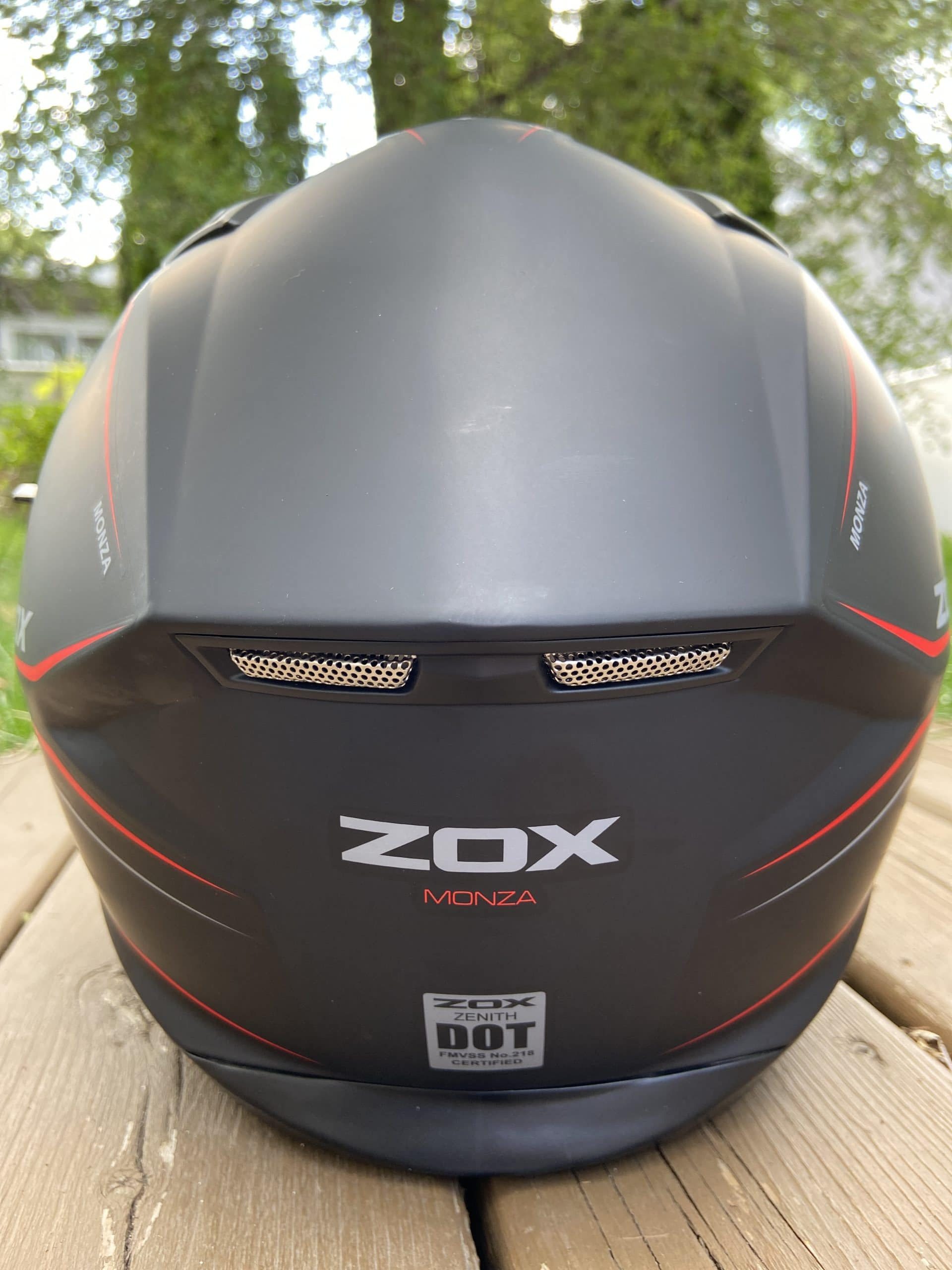 Highlights of the Zox Zenith Helmet
I really like the fact that the designers of this helmet have included a visor that can be equipped with a « Pinlock » lens. This prevents the visor from fogging up, which is a nice touch, especially when riding at night or in humid weather.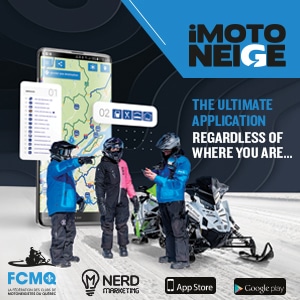 I'm always a fan of helmets with an interior sun visor; since I often go on long rides that last all day, this aspect has become one of my non-negotiable criteria when shopping for a new helmet. It's extremely convenient not to have to bring a spare visor or wear sunglasses in your helmet!
The helmet is very well ventilated, which makes it perfect for warmer days. I also find it lightweight, and the neck attachment mechanism is easy to use.
The field of view is a little less wide than that of other helmets, but still very decent.
For an entry-level helmet, I find the Zenith to be of high quality and it feels solid. I wear it on my little head with peace of mind when I ride, knowing it's safe.
The best part about this helmet, in my opinion, is the price: it sells for only $169.99 on the Motovan website. In my experience, it is rare to find helmets in this price range that are so well designed and so nice-looking!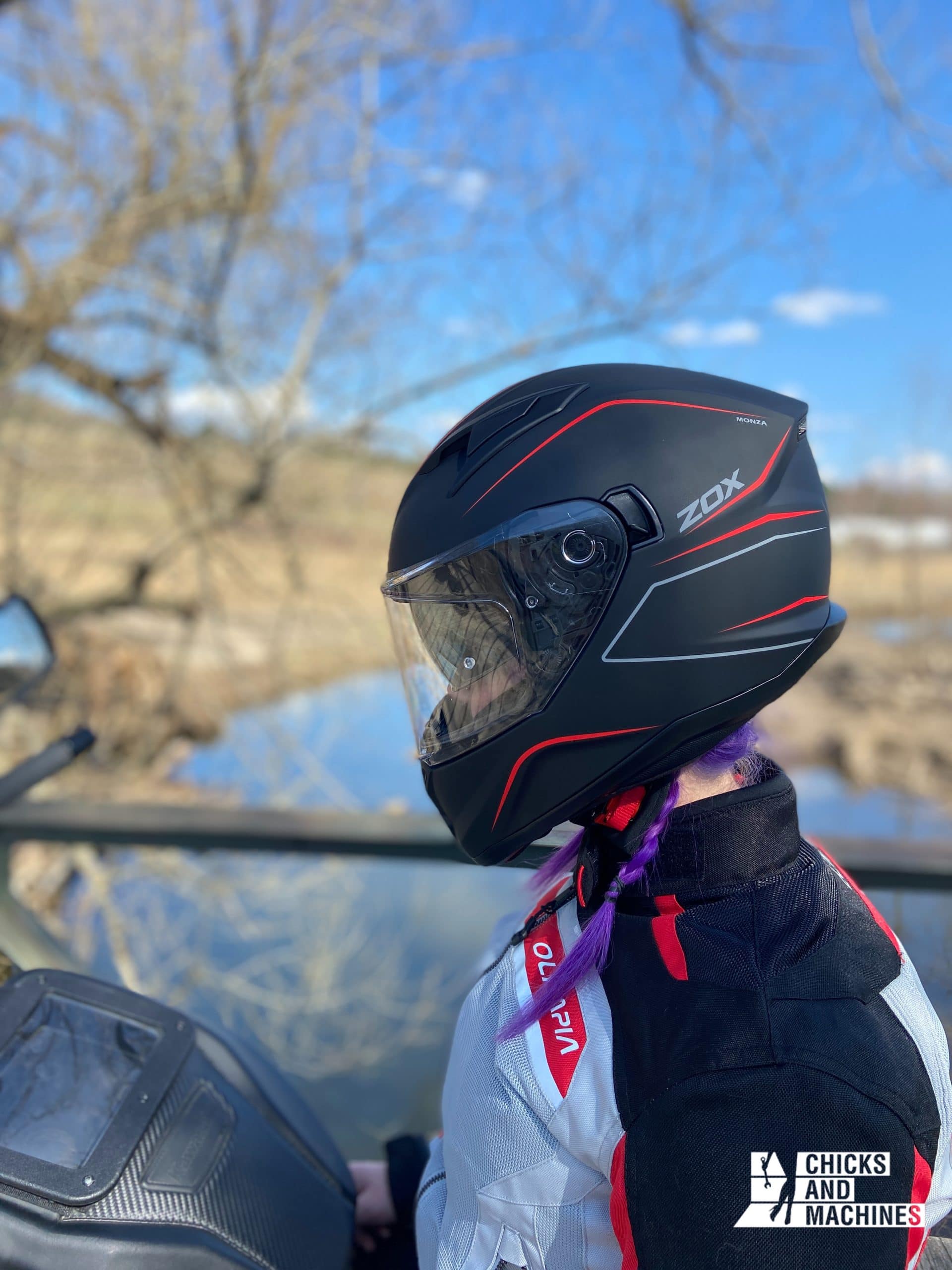 Areas for Improvement
Depending on the shape of your face, you may find that the inner visor hinders your vision. To make sure the inner visor fully covers your field of vision, which is important in order to avoid distortion, I recommend trying this helmet on in a store before purchasing.
You'll also need to practice a bit activating the mechanism that lowers the inner visor, as it's designed backwards from any other I've seen before. It's not a big deal at all, but it's a little less intuitive this way.
One more reason to try it on in the store: the shape of the helmet doesn't fit my head shape, and I quickly got pressure points while wearing it.
Pro tip: when you try on a helmet, keep it on your head for at least 20 minutes (and ideally longer) in the store.
Finally, despite being well ventilated, the Zenith is also quite noisy. That's why I recommend it for very hot days, when you would give anything to benefit from more wind in your helmet!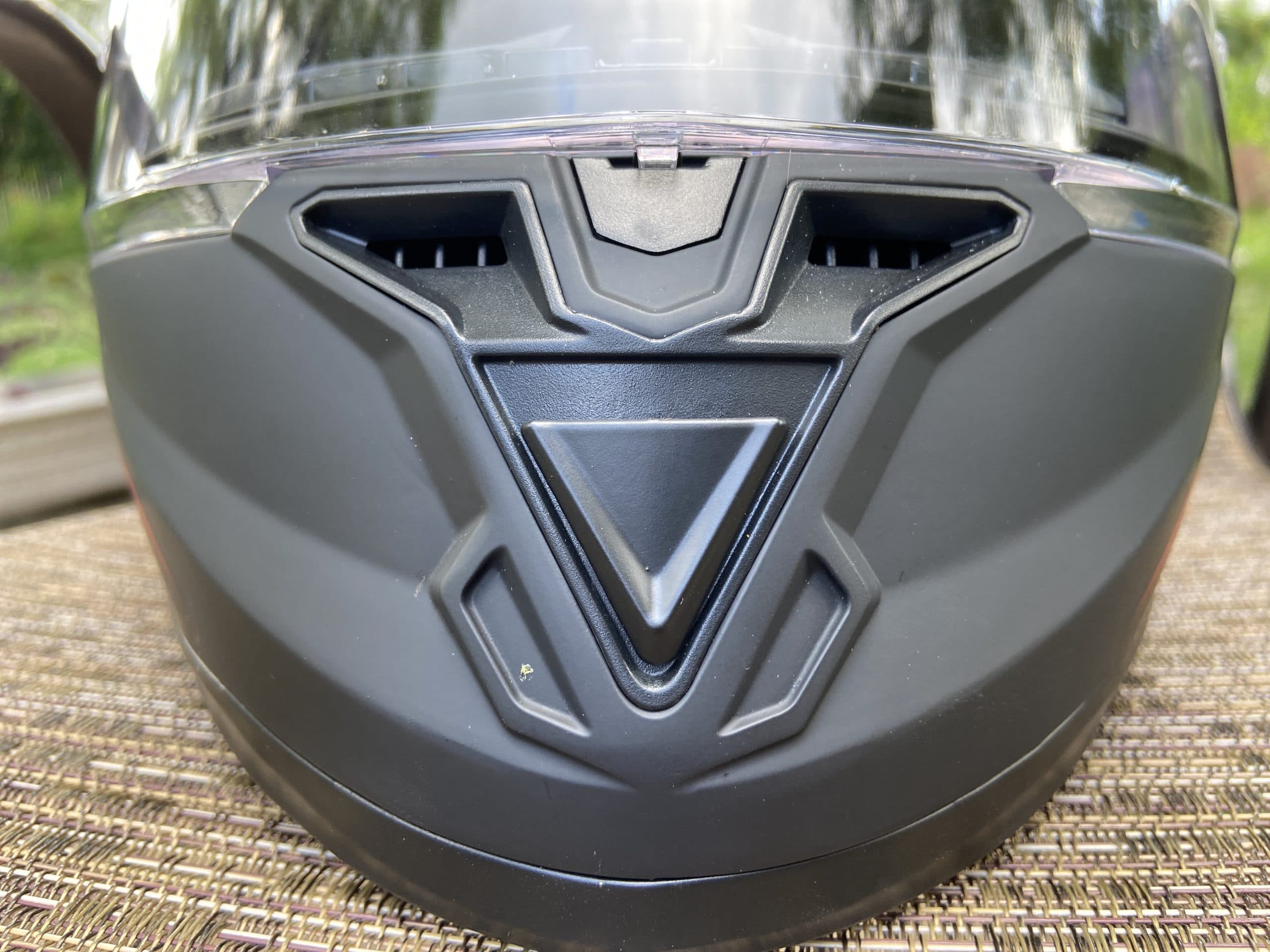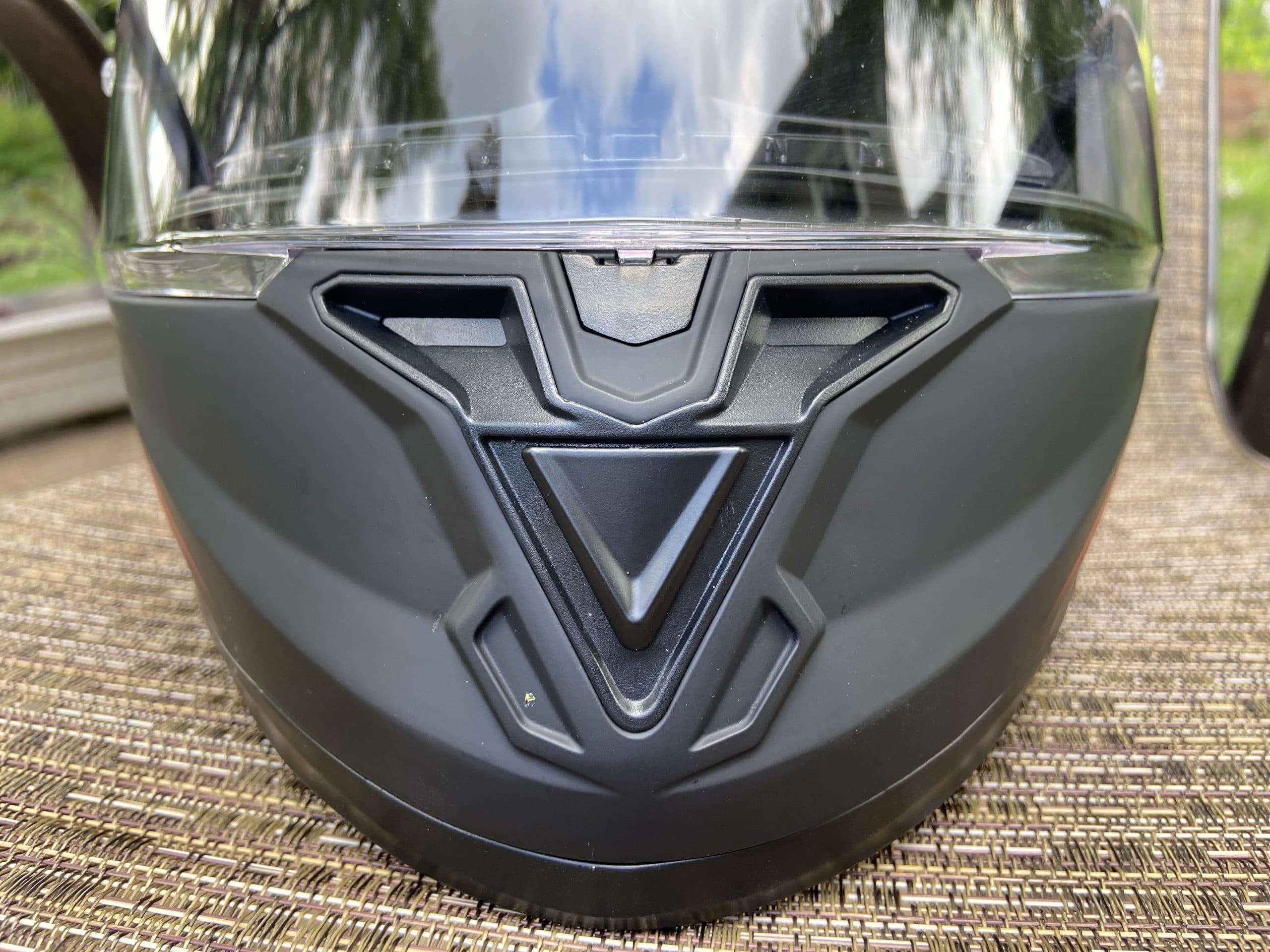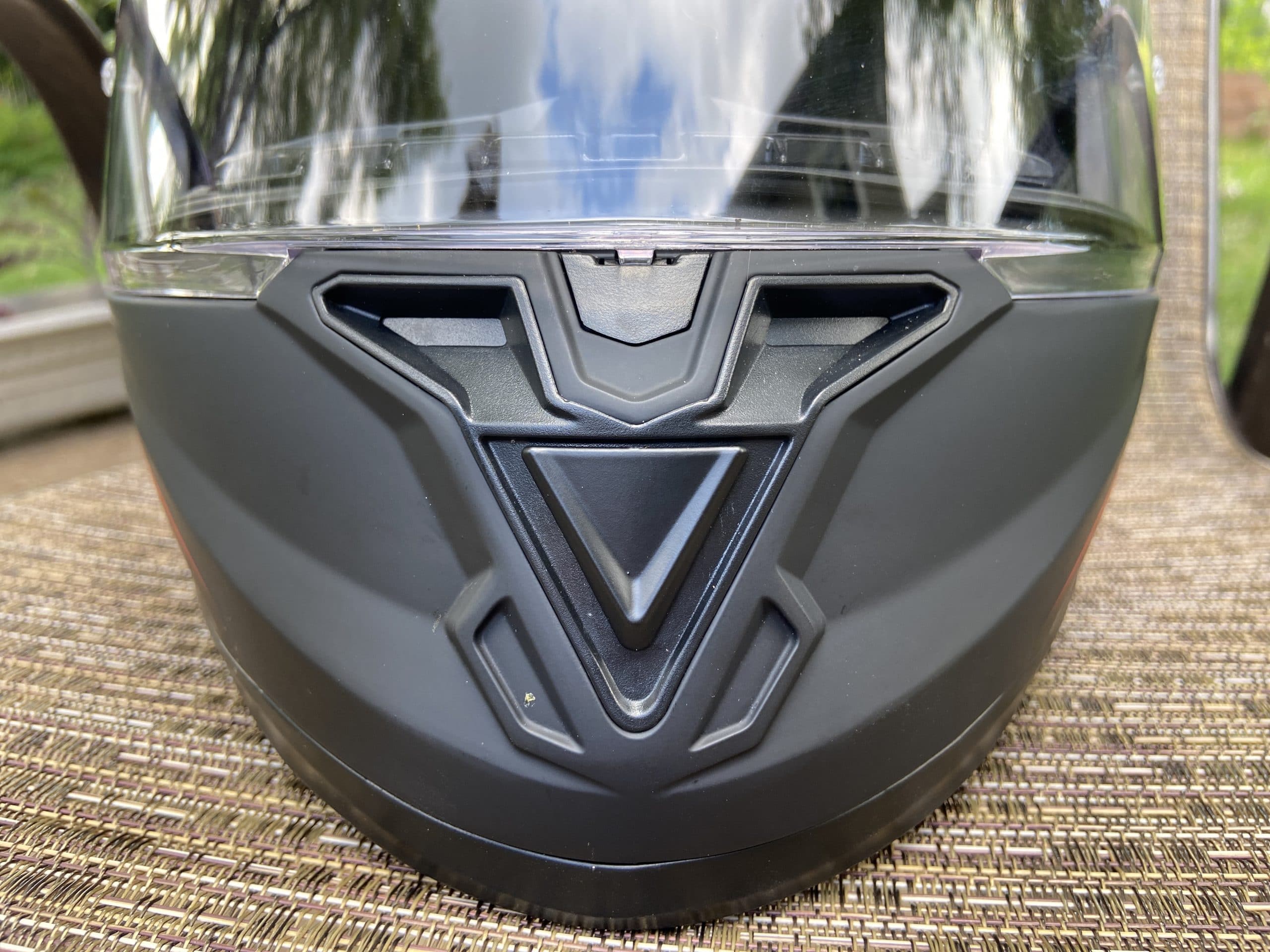 The Zenith from Zox, a Very Nice Looking Helmet
That being said, on the look side, it is one of the most beautiful helmets I have ever worn. The shape is cut in a way that I find very aesthetically pleasing. I think it has a nice style that will suit all kinds of bikes and a wide range of tastes. It's really a great looking helmet!
The Zenith comes in matte or glossy black, or with the Monza deco (like mine!): matte black with red, yellow, blue or white details. I really like that Zox provides several options of finishes and colors, but as a colorful person, I have to admit that I'm particularly fond of the Monza version!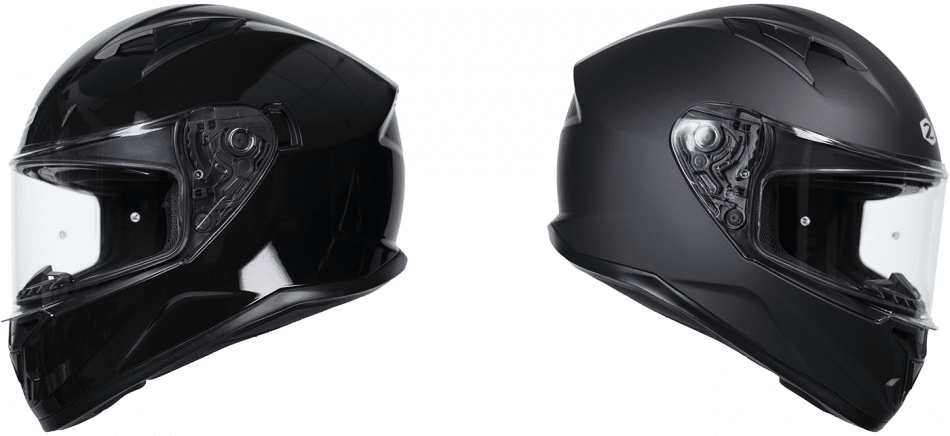 A Steal
The Zenith by Zox is, in my opinion, a good entry-level helmet. It is perfect for someone who is new to the sport and who has never tried many helmets before. By trying the Zenith, the rider will be able to identify his or her most and least favorite features in order to make an informed choice when the time comes to upgrade to a higher-end helmet.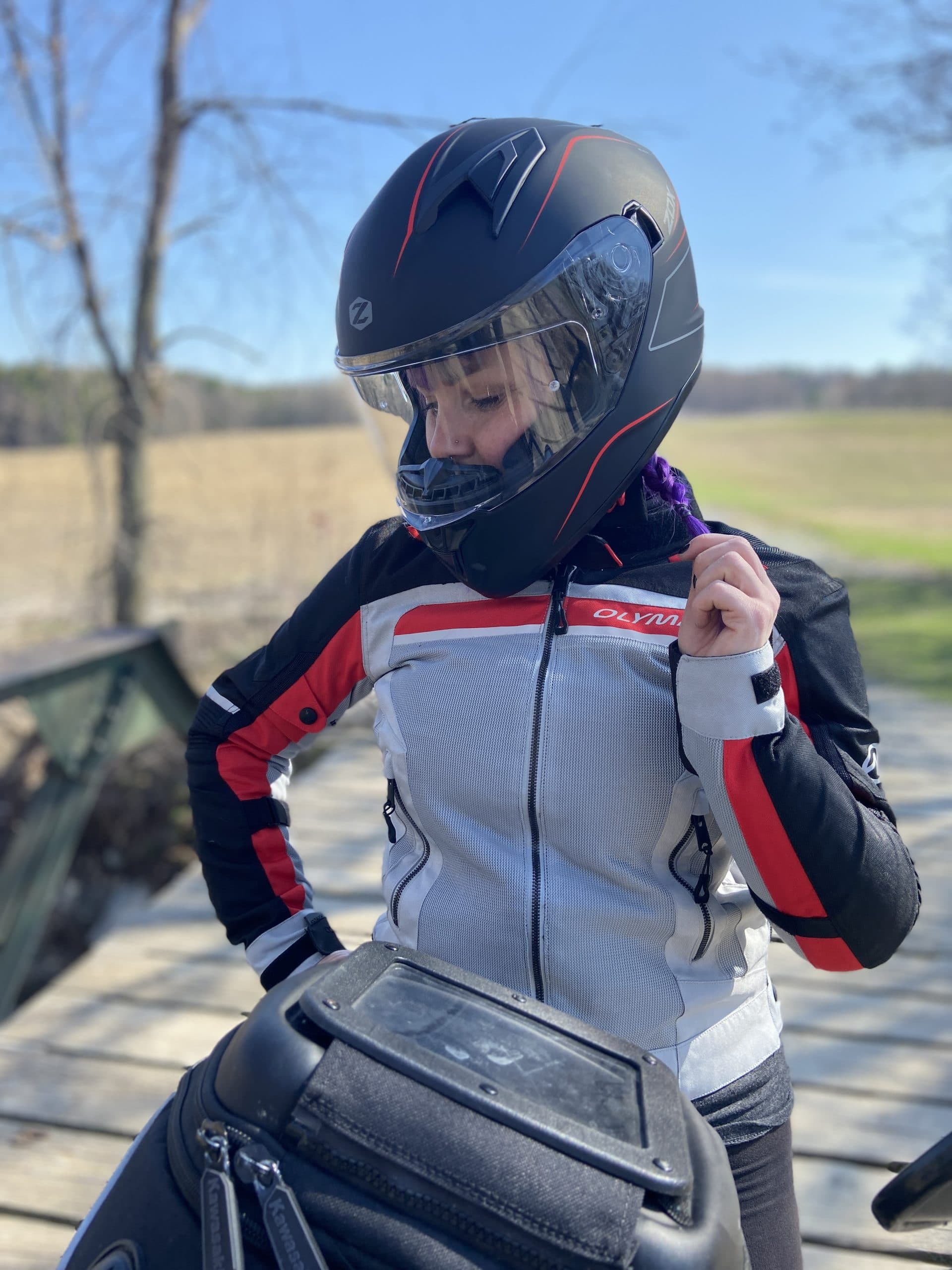 It is also the ideal product as a second helmet for the occasional backseat rider. Who wants to spend hundreds of dollars on a helmet that is rarely used?
All in all, I recommend this helmet to anyone looking for a good quality helmet at a low price.
To continue reading on similar topics:
Happy riding!
-Em