A motorcycle road trip between girls allowing us to try the Yves Rocher eco-friendly product line, yes!
Well, you, the guy reading this article, I'm sorry, you may not feel concerned by Yves Rocher, but I invite you to read it for your girlfriend, friend, mother or sister! You'll discover some great gifts to offer them while being eco-friendly: they'll love it!
First and foremost, even though I am passionate about motor vehicles and I love adrenaline, I like to remain feminine.
I agree that most of these motorized sports require you to wear a helmet. Wearing one regularly damages my hair. In addition, many motorsports are practiced off-road, in places where dust and sand are quite present.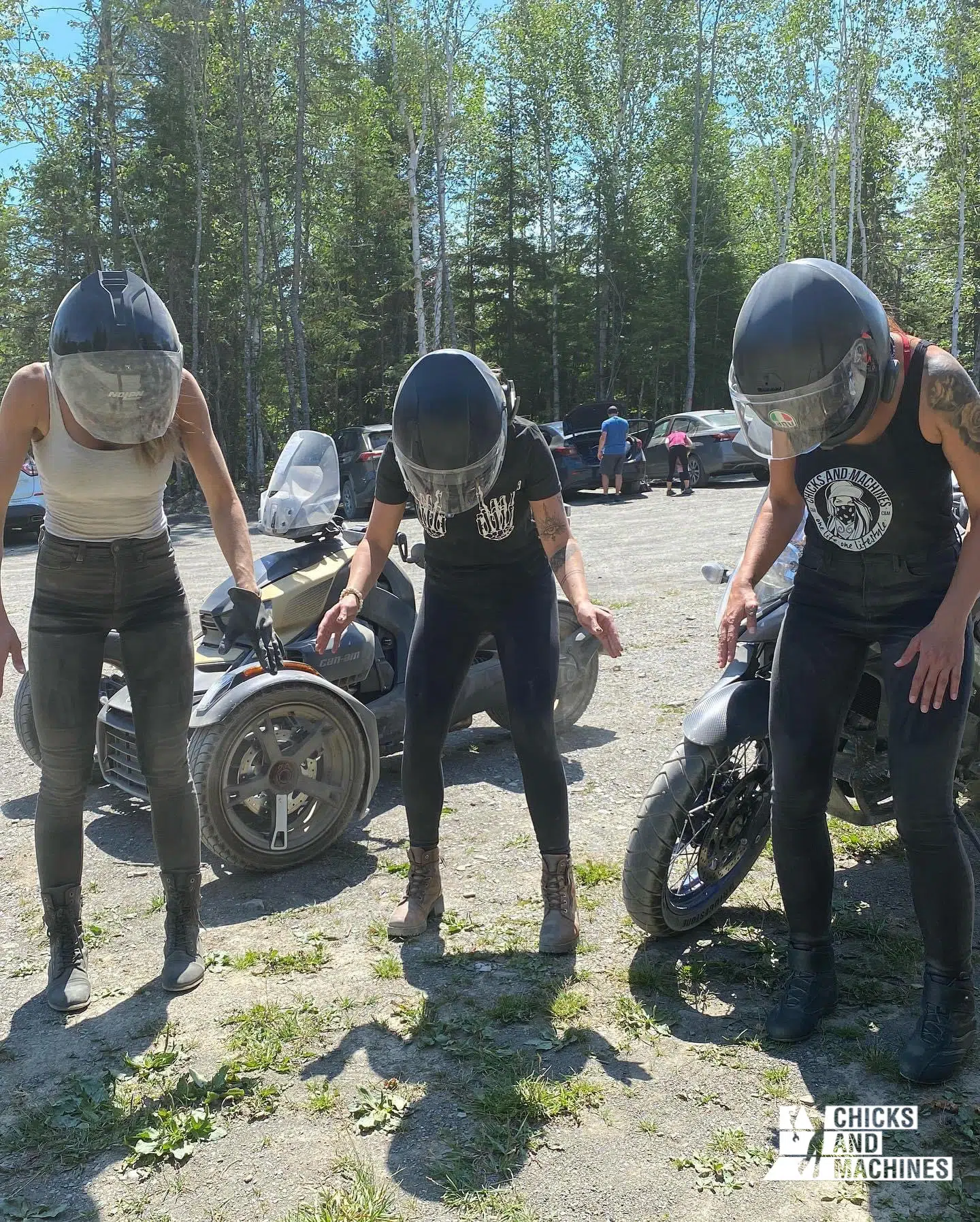 This way, my pores get clogged, my skin dries out faster, and since I'm not afraid to get dirty, I rarely end my day looking clean!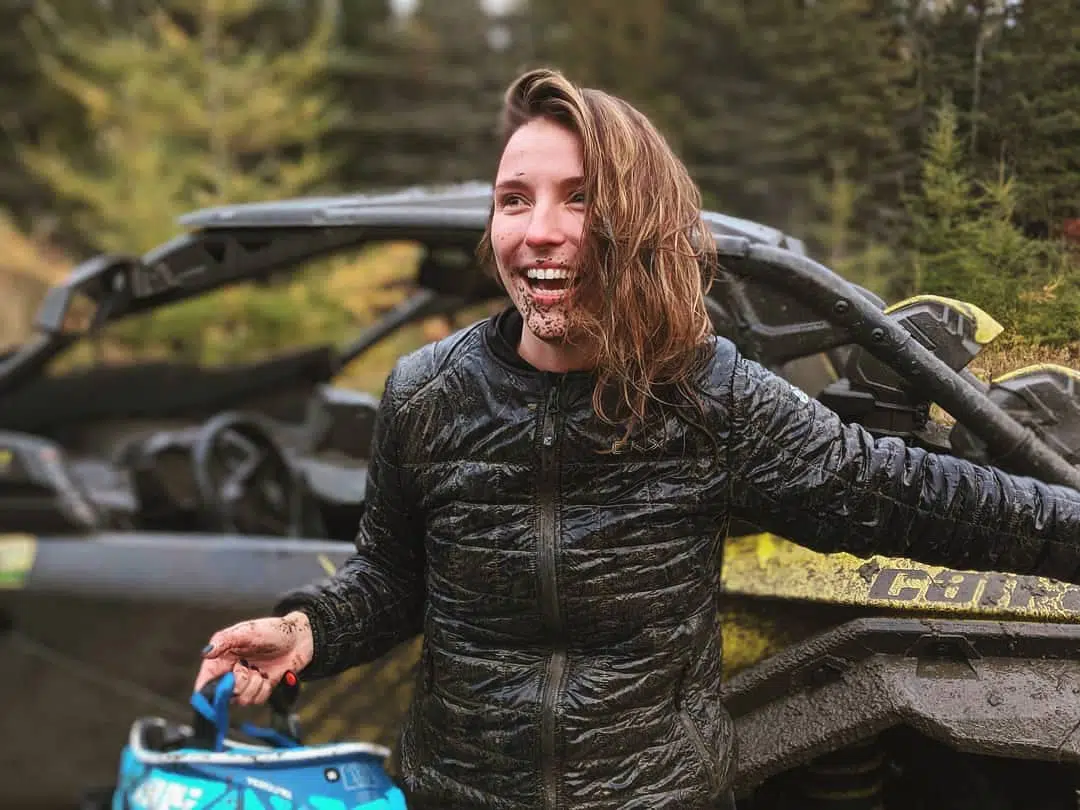 I am also passionate, if not a little obsessed, with body products. It's important for me to choose good products that help protect from damage and also repair it.
I like compact products, because as we know, on a motorcycle, space is limited. Indeed, when we go on a roadtrip, it is impossible to bring large containers of shampoo/conditioner or body soap in our luggage.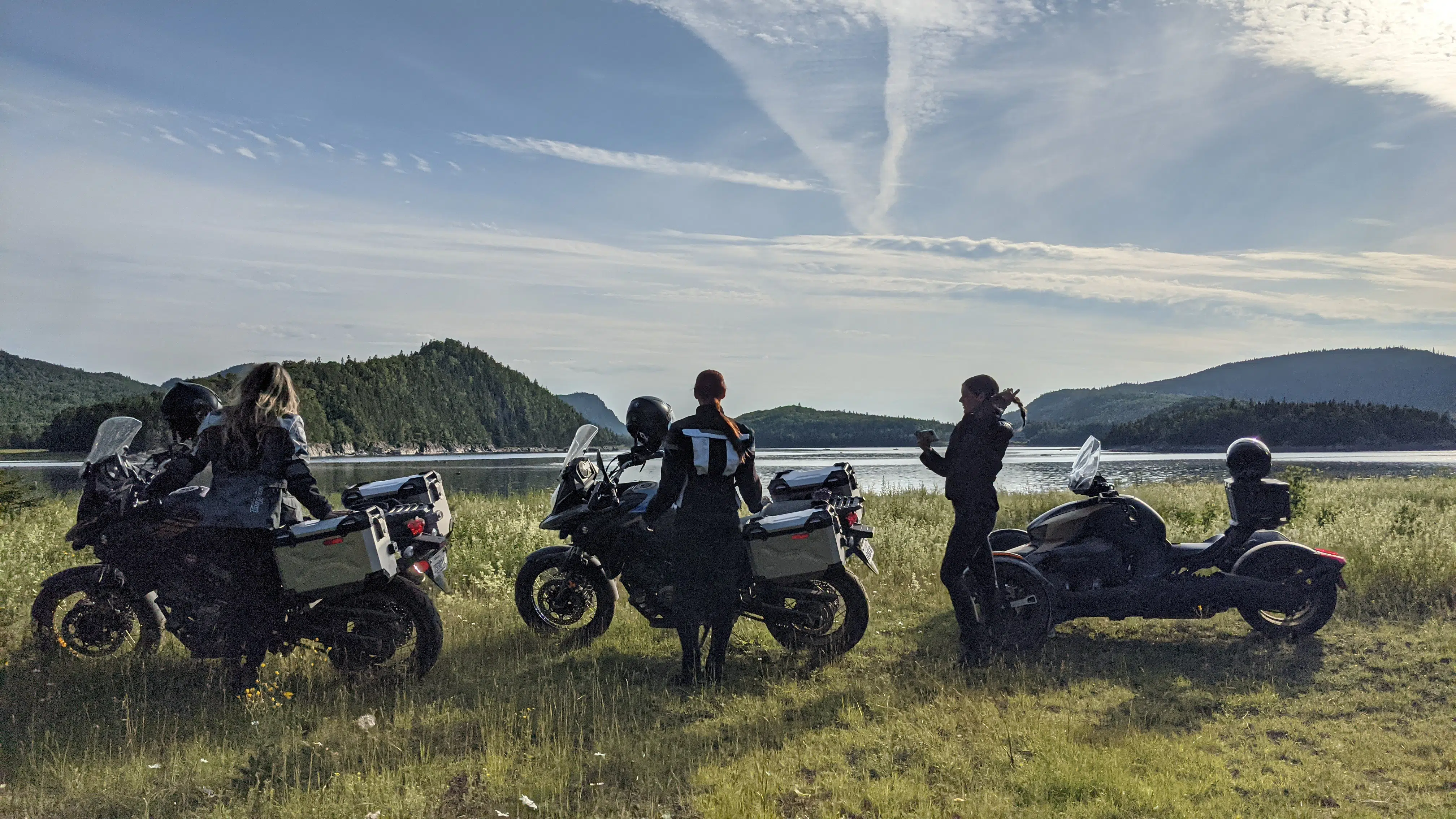 Also, the environmental side is very important to me when I choose the products I use. As much because I don't want to put any random stuff in my hair and on my skin, but also because I have an environmental conscience.
Even though I burn gas through my passions, I like to compensate elsewhere to reduce my footprint. This is especially true since all Chicks and Machines collaborators have gone carbon neutral.
So when Yves Rocher and Chicks and Machines came up with the idea of collaborating, we immediately thought of a compact beauty routine for the road that would be as eco-friendly as possible. The Green Heroes line was the perfect choice.
What could be better than a road trip between girls to test the products! So Émilie, Caro and I hit the road with our bikes to test the effectiveness of the products!
Let's go for a girls' road trip, but in a green version!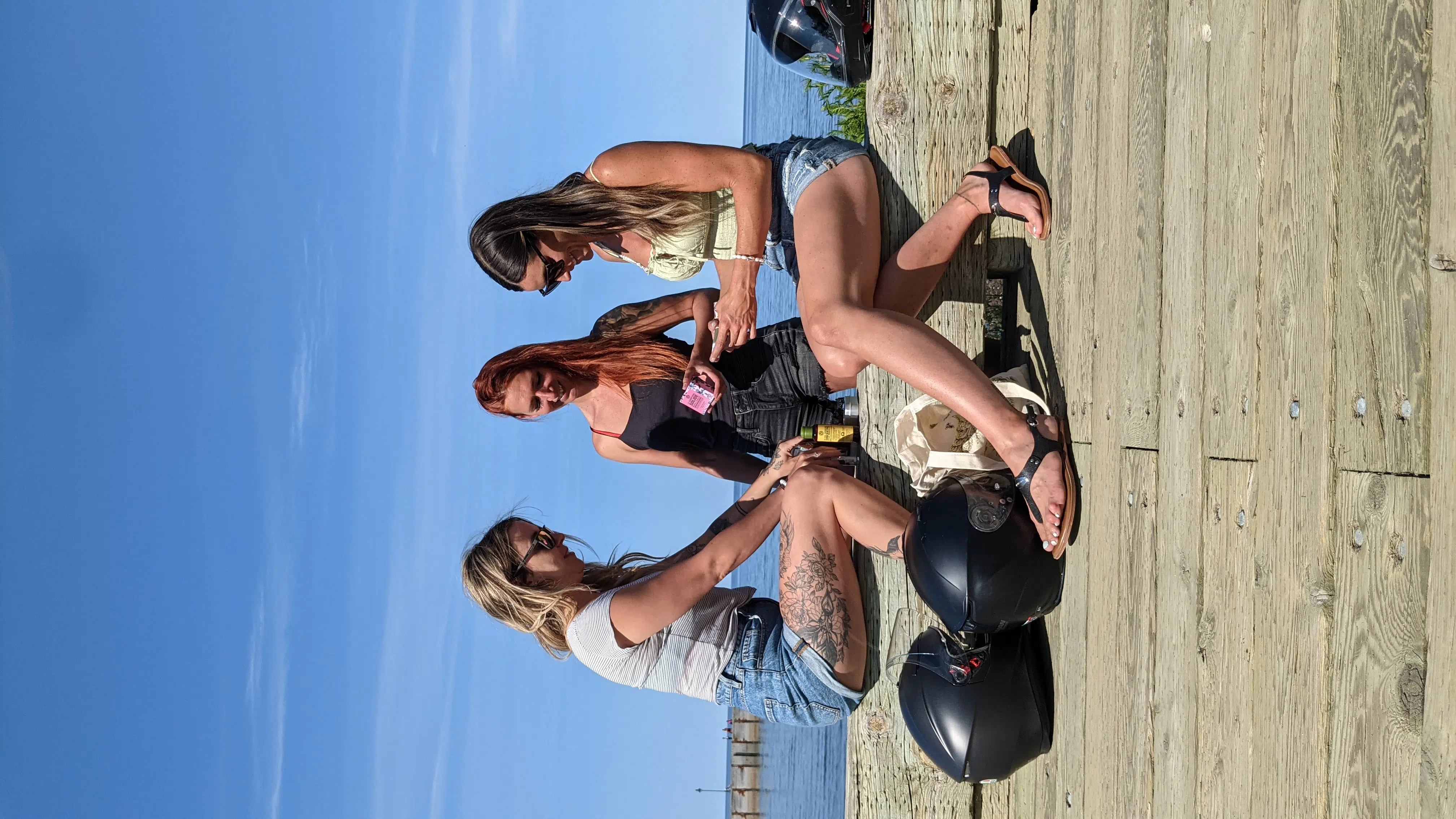 Green Heroes Yves Rocher
It's a line of products that does its part for the environment, by reducing our impact on it. There is also a plastic saving, since the bottles are made of 100% recycled and recyclable plastic, and also a CO2 saving, significant in the energy used to transport the products, with the 100ml concentrated shower gels that are equivalent to regular 400ml bottles.
Automatically, their more easily biodegradable formula also means much less waste in the rinse water when you shower. A nice way to think about future generations and the planet!
Another thing I liked was that every time a product is purchased, the company plants a tree. In fact, they have already planted over 100,000,000 trees by 2020 and by 2025, expect to plant 35 million more. This is a value that joins us since Chicks And Machines is now carbon neutral and has started the same initiative.
To learn more about their initiative: https://www.yves-rocher-fondation.org/en/plantforlife/
The solid shampoo
First, the solid shampoo. This is a must-have when you have to travel with a limited amount of luggage. I always traveled with solid shampoos when I was backpacking. I never thought about it on a motorcycle, but considering our two small suitcases, this is just perfect! Plus, they have a little metal box to carry it in.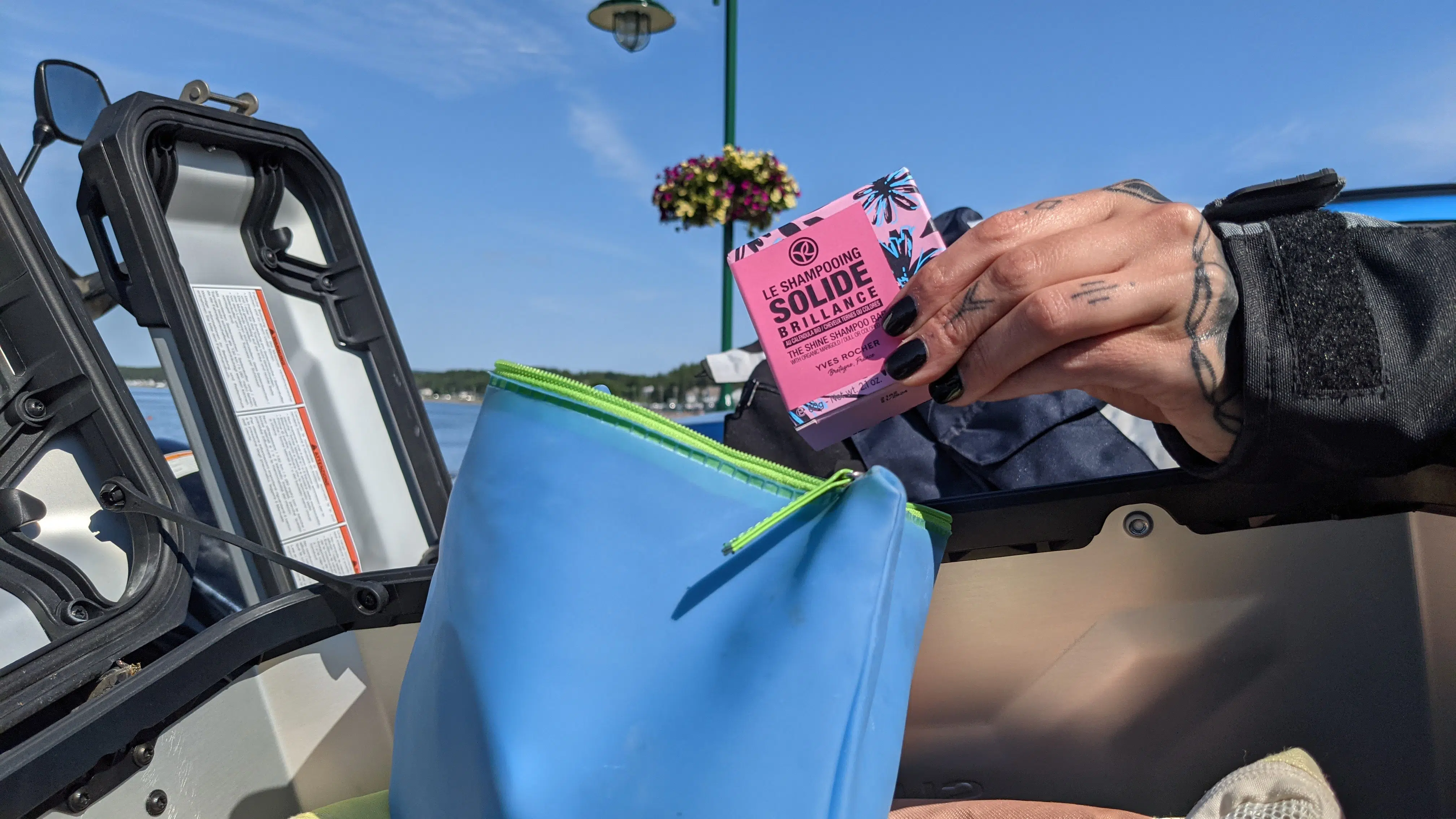 It comes in three variations: nourishment, softness and shine. So it's really interesting since each shampoo focuses on a different property and it's up to us to decide what we want to target. So it's your turn to make the right choice for your hair! To help you out a bit, here's what each shampoo targets:
–Nutrition Solid Shampoo: for dry or damaged hair
–Shine Solid Shampoo: for dull or color-treated hair
–Gentle Solid Shampoo: for all hair types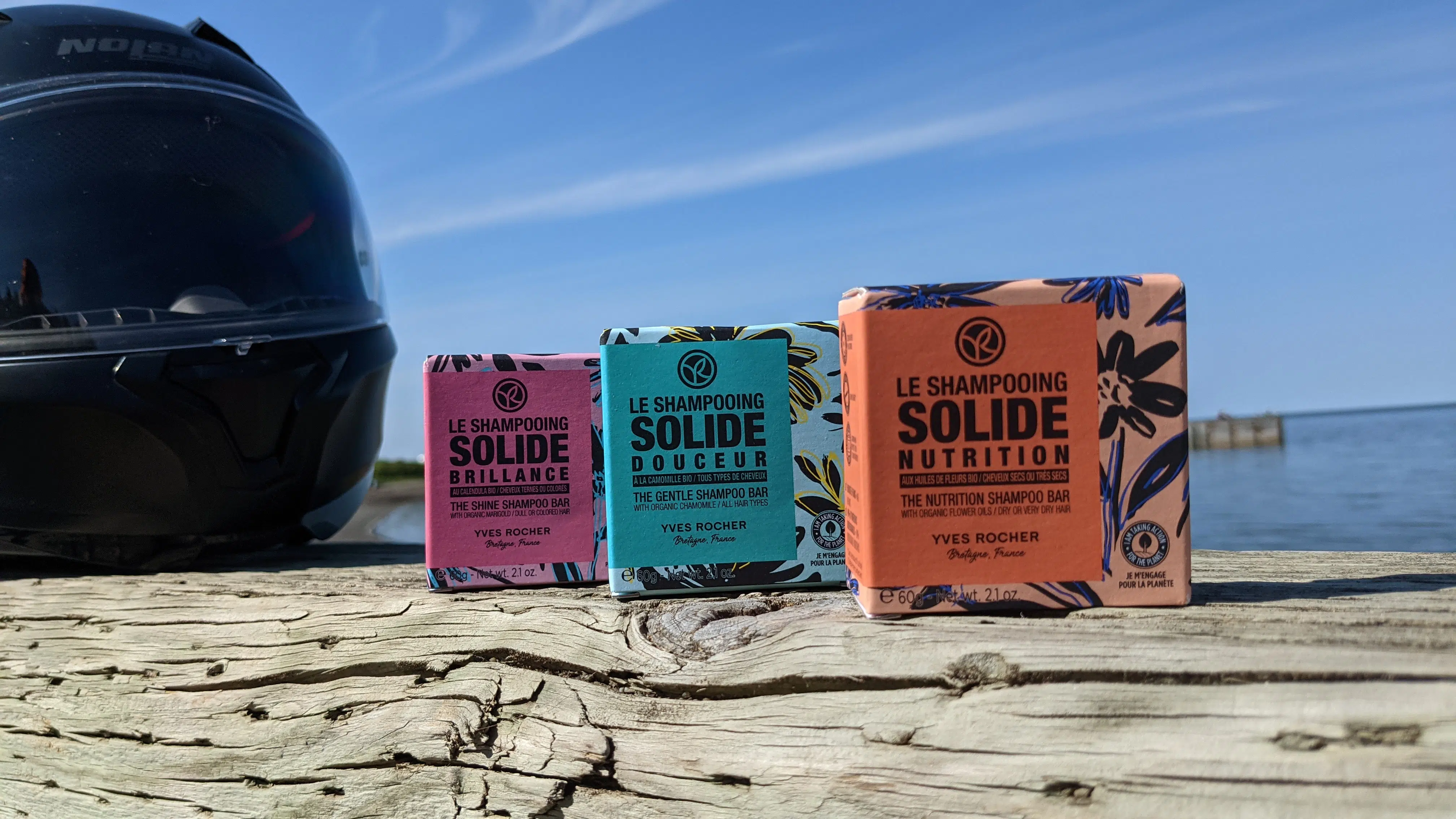 We certainly won't complain about the nice weather we had for our motorcycle roadtrip. However, the heat, the wind, the sea water and the repeated putting on and taking off our helmets challenged our hair. That's why from our first stop at the hotel, we tested the solid shampoos and loved them!
I love the smell of all the products, I warn you, I'll repeat myself (ahah)!
The shampoos are no exception. They leave hair soft and shiny and that's thanks in part to the 100% organic flower oil they contain. They are also sulfate-free and over 99% of the ingredients are biodegradable.
The best part is that a 60g solid shampoo is equivalent to 2 x 300ml liquid shampoos. So simply using it is good for the environment. It also means no use of plastic and we love that!
At first it may seem weird to wash your hair with a bar, but it's simple and effective. You simply wet your hair, rub the bar in your hands or directly on your hair. Then you do what you always do!
After you try it, you'll never travel without it!
To get yours, it's here :
https://www.yvesrocher.ca/en/hair-care/hair-care-products/solid-shampoo/c/51700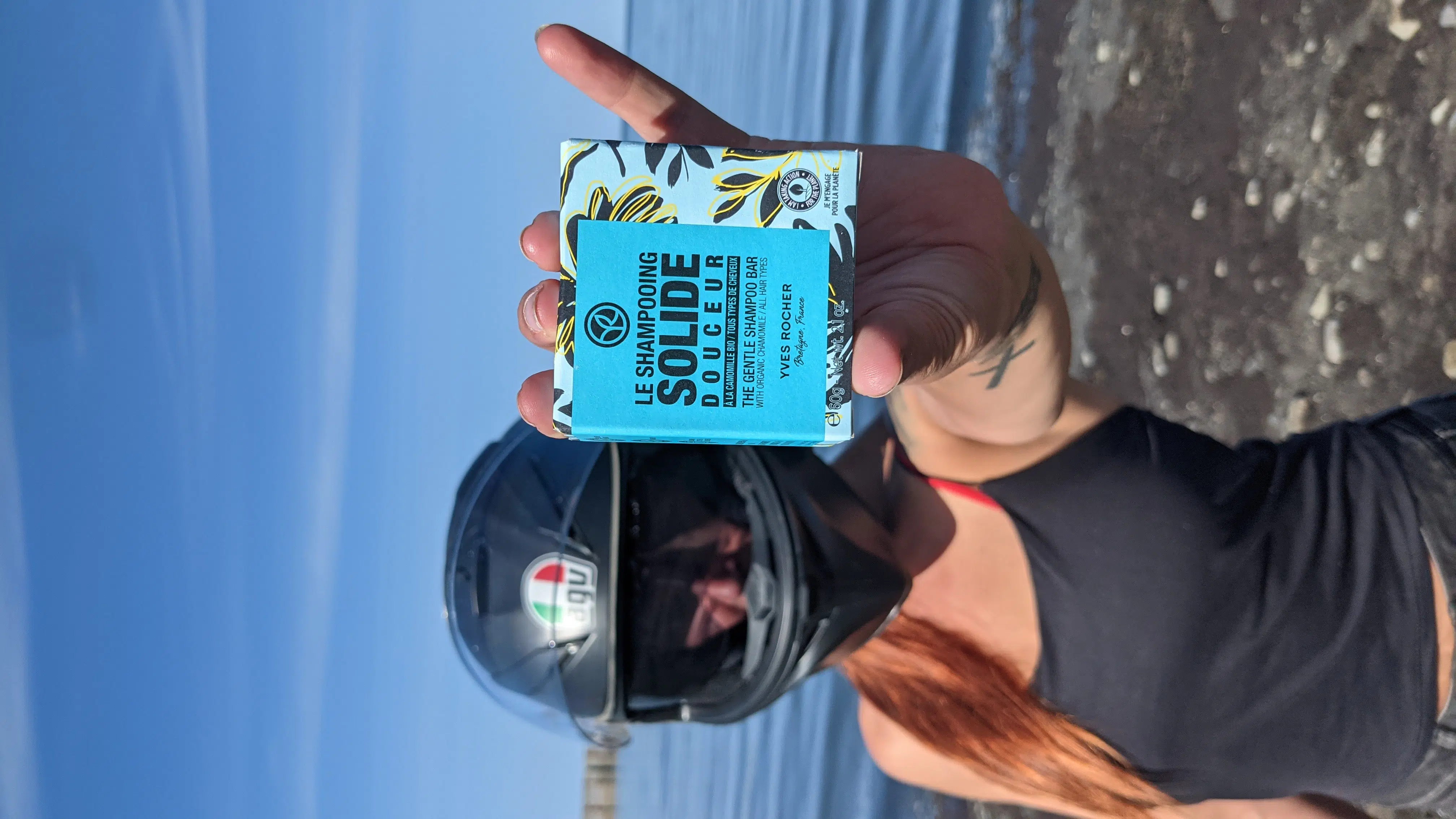 The concentrated shower gel
OK…I have to say that EACH of the shower gel scents is divine! It's a small bottle, made of 100% recycled plastic, but it's equivalent to 400ml of shower gel. You can wash about 40 times with its little 100ml of concentrated product which, by the way, is easily biodegradable.
This means twice less plastic and five times less space in the transport to the stores, so less CO2!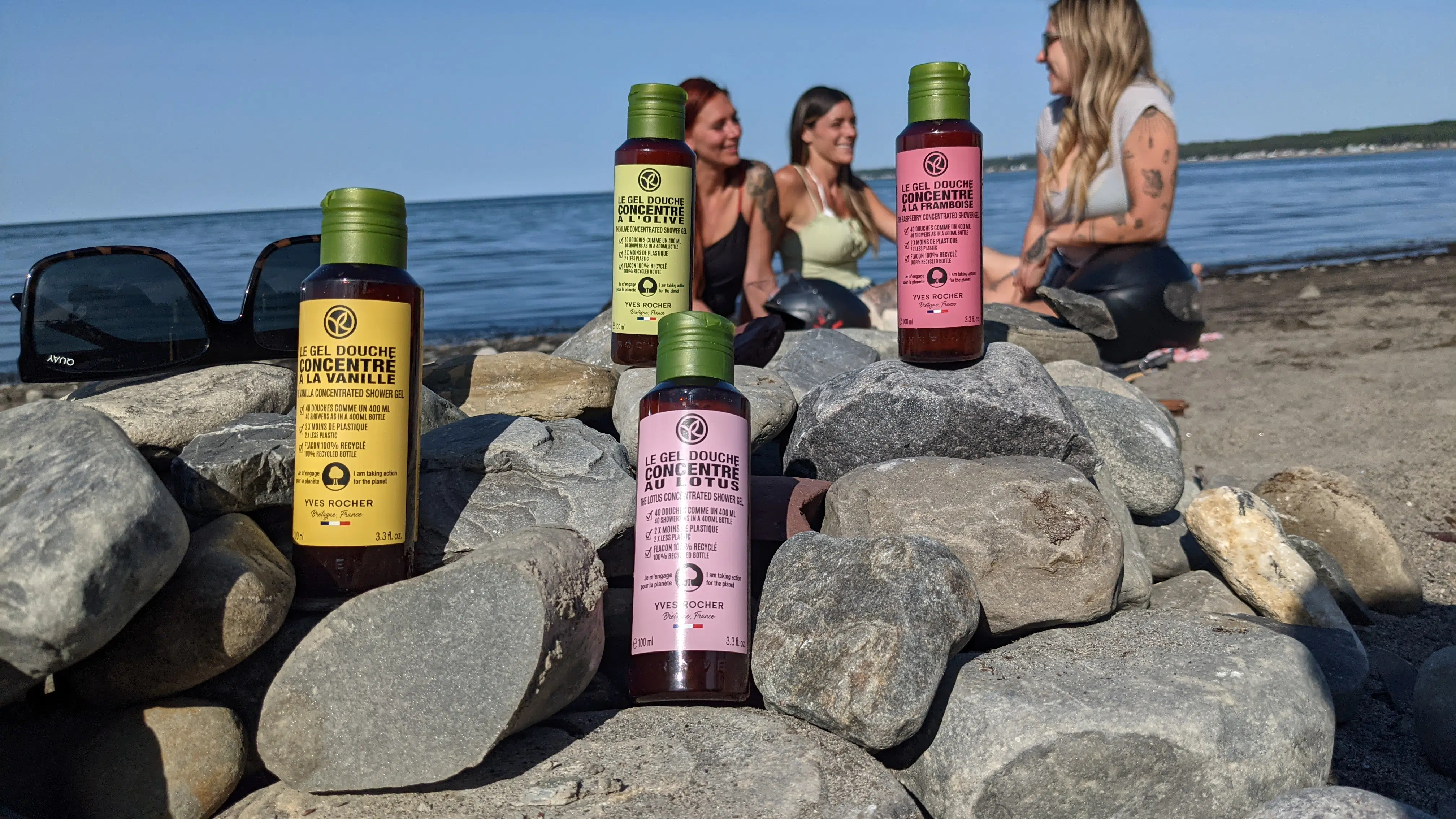 Again, the concept is simple. You simply take a small amount of the product that you lather in your hands and you have enough to wash your whole body! The cap is precisely made to let out only the amount needed to wash. For a girl who always has dry skin, I must admit that I was surprised to find my skin well moisturized when I got out of the shower. Plus, the heavenly scent stays on the skin for several hours after the shower.
The organic aloe vera in the shower gel definitely helps to keep our skin moisturized. Plus, all the shower gels are silicone free. How could you not love it, especially when you are going to smell the products!
Once again, a compact and effective product to take with you on your bike!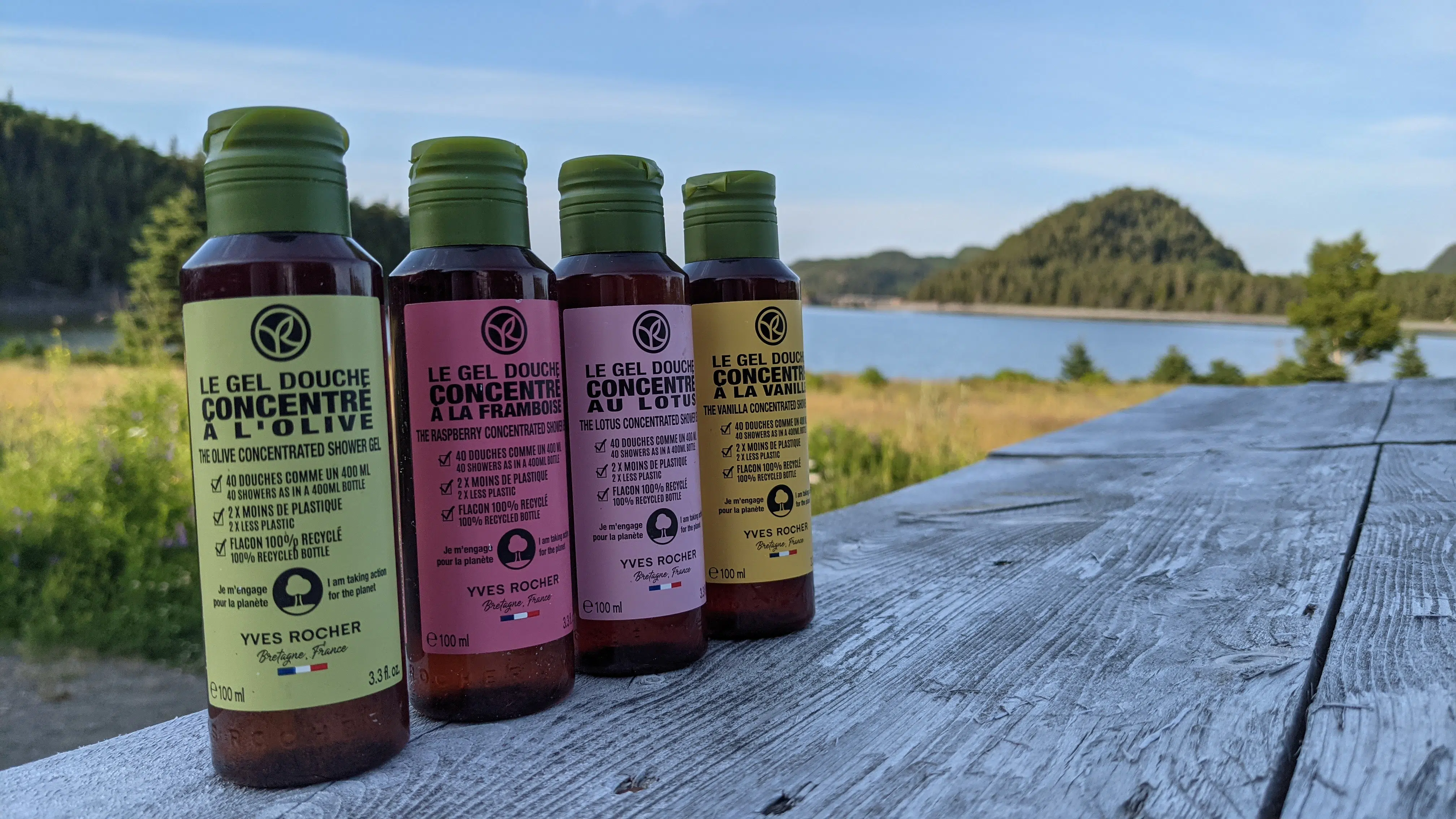 Botanical hair balm
Imagine bringing a hair care product that can work in three ways;
On your wet hair to nourish it and make it easier to style.
On your dry hair for extra softness and to help control frizz (when we talk about headgear, we often mean frizz).
Or at night for intense repair!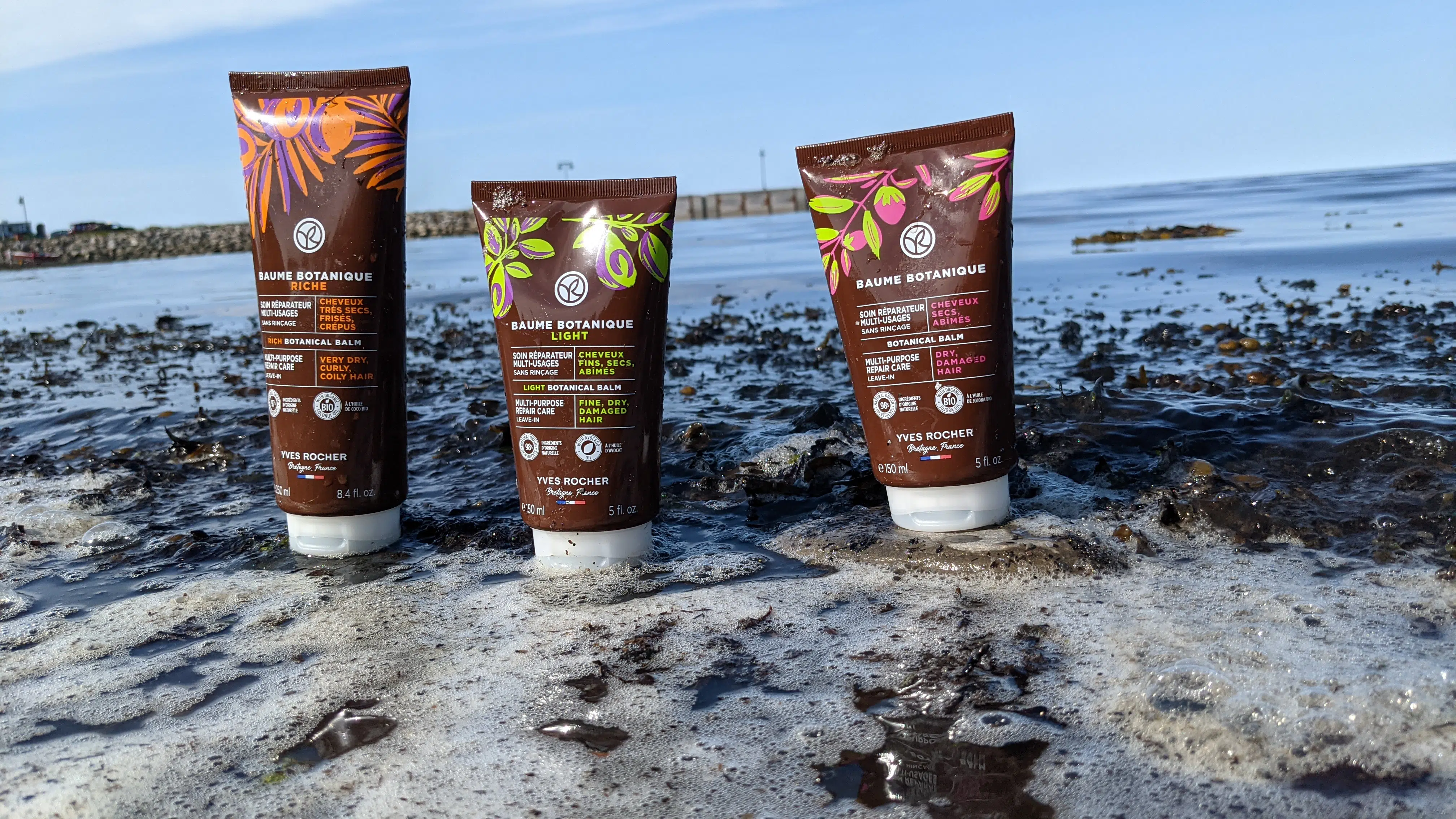 Again, we're talking about saving space and plastic. No need to lug around three bottles. With just one bottle, you can give your hair everything it needs. The organic Jojoba oil in the balms leaves your hair nourished and shiny! Plus, 98% of the ingredients in the balms are of natural origin, and again, they are silicone-free.
We find it as important to know what we put in our hair as what we put on our face.
Paired with the bar shampoo, it's a perfect duo for travel.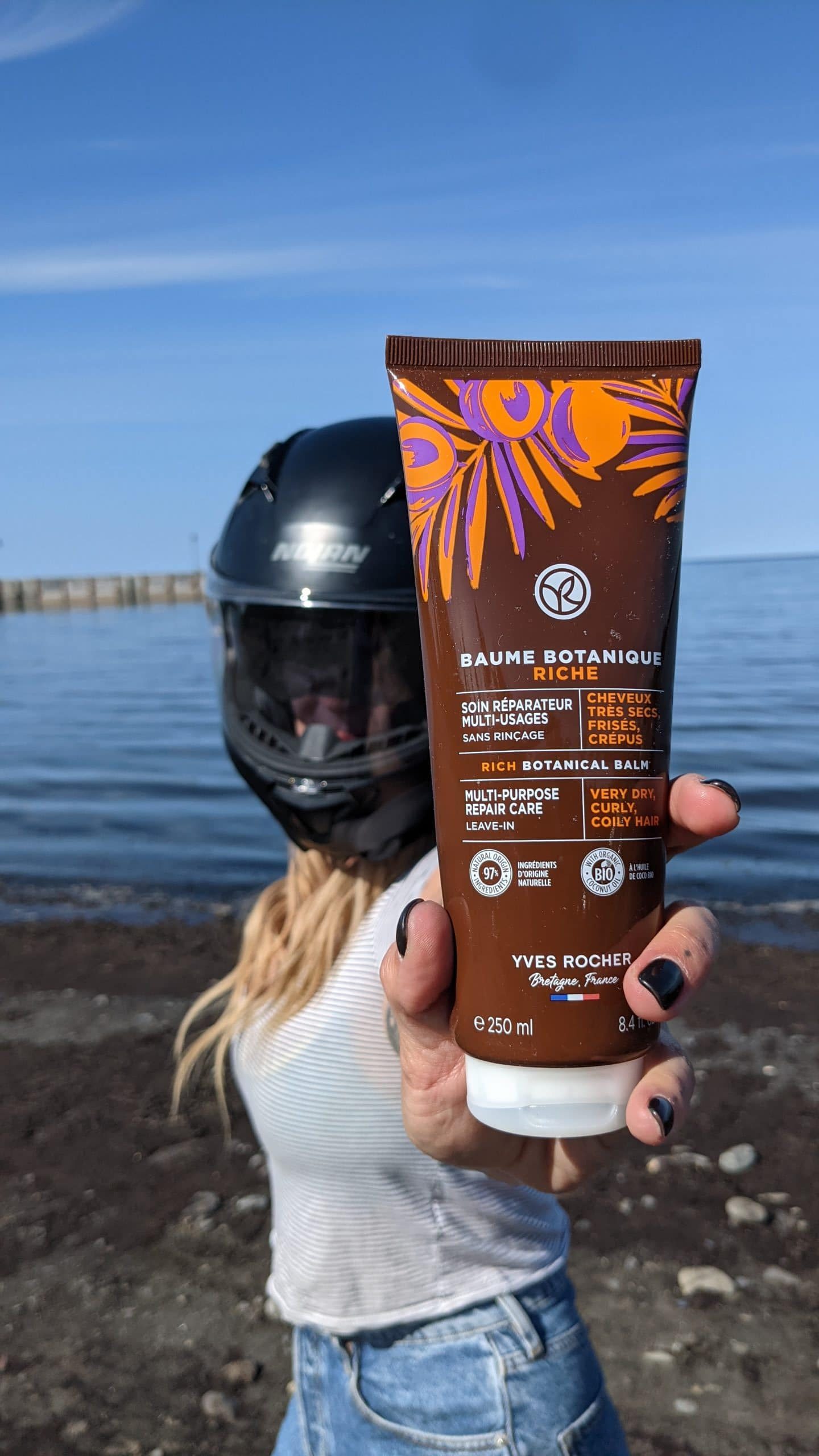 It's a leave-in treatment, so there's no wasting time. You can put it on any time of the day. For our part, we loved adding it to our hair after taking off our helmets several times in one day. We also used it after swimming in the sea to help detangle our hair! The product leaves our hair unbelievably soft and smells like summer, which goes perfectly with our roadtrip.
https://www.yvesrocher.ca/en/hair-care/hair-care-products/specific-hair-care/c/51400
An extra for your nails
An extra girl to our green road trip article is the Go Green nail polish. I have to say that putting nail polish on the beach, while chatting between girls, added a little something extra to our trip. After many miles on the bike, it's nice to be able to relax. Although nail polish is not typically reserved for women, it adds to our little touch of femininity that we love!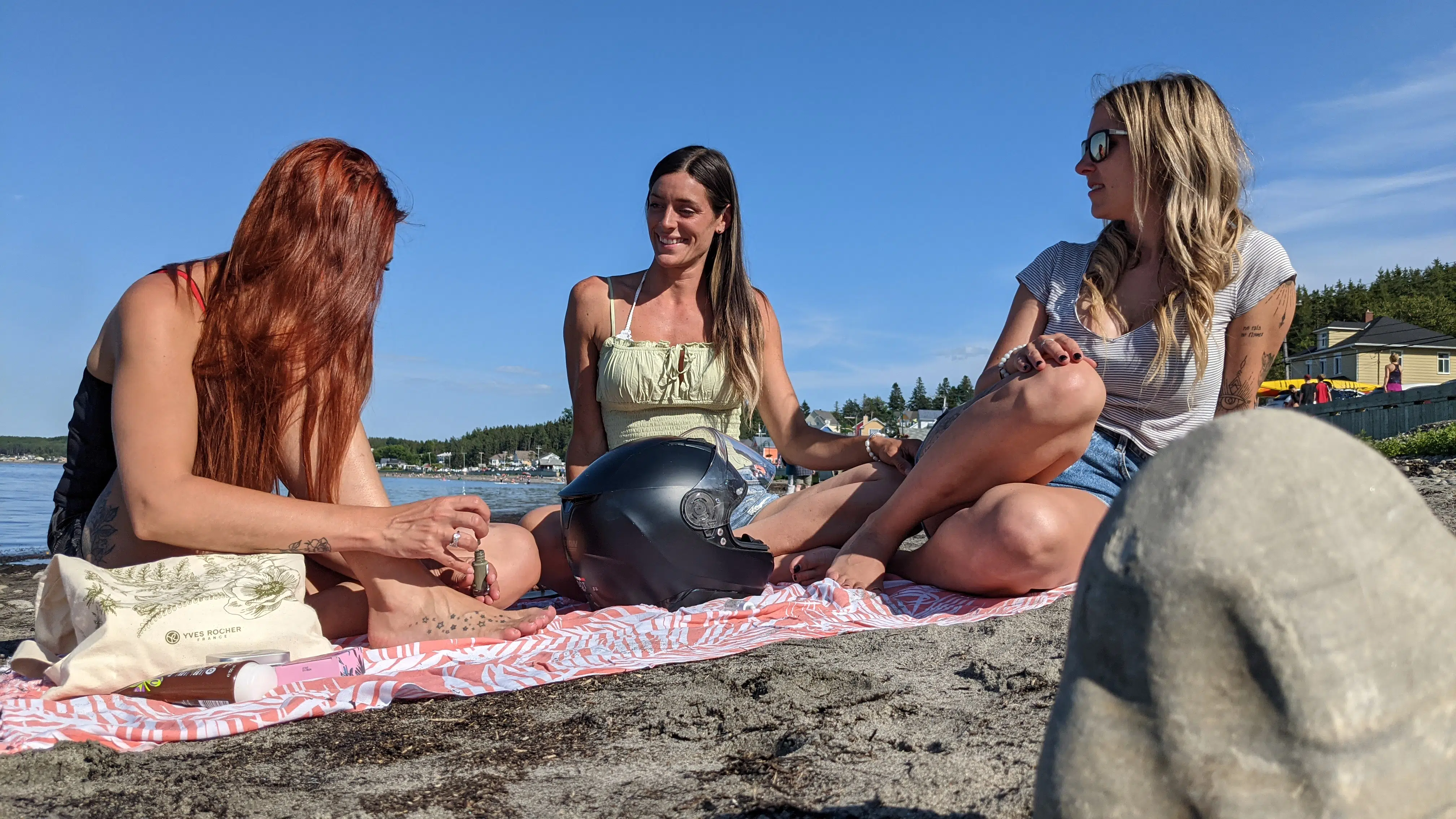 Are you familiar with biobased ingredients? These are ingredients that come from renewable organic plant material, such as beet, sugarcane and wood. I don't know about you, but it speaks to me. Having beautiful nails, while respecting the planet, is the best of all worlds.
We loved the color of the polish (olive green) and especially its shine! There are 32 shades available, you will certainly find the one you like!
https://www.yvesrocher.ca/en/makeup/nails/nail-polish/go-green-nail-polish/p/83284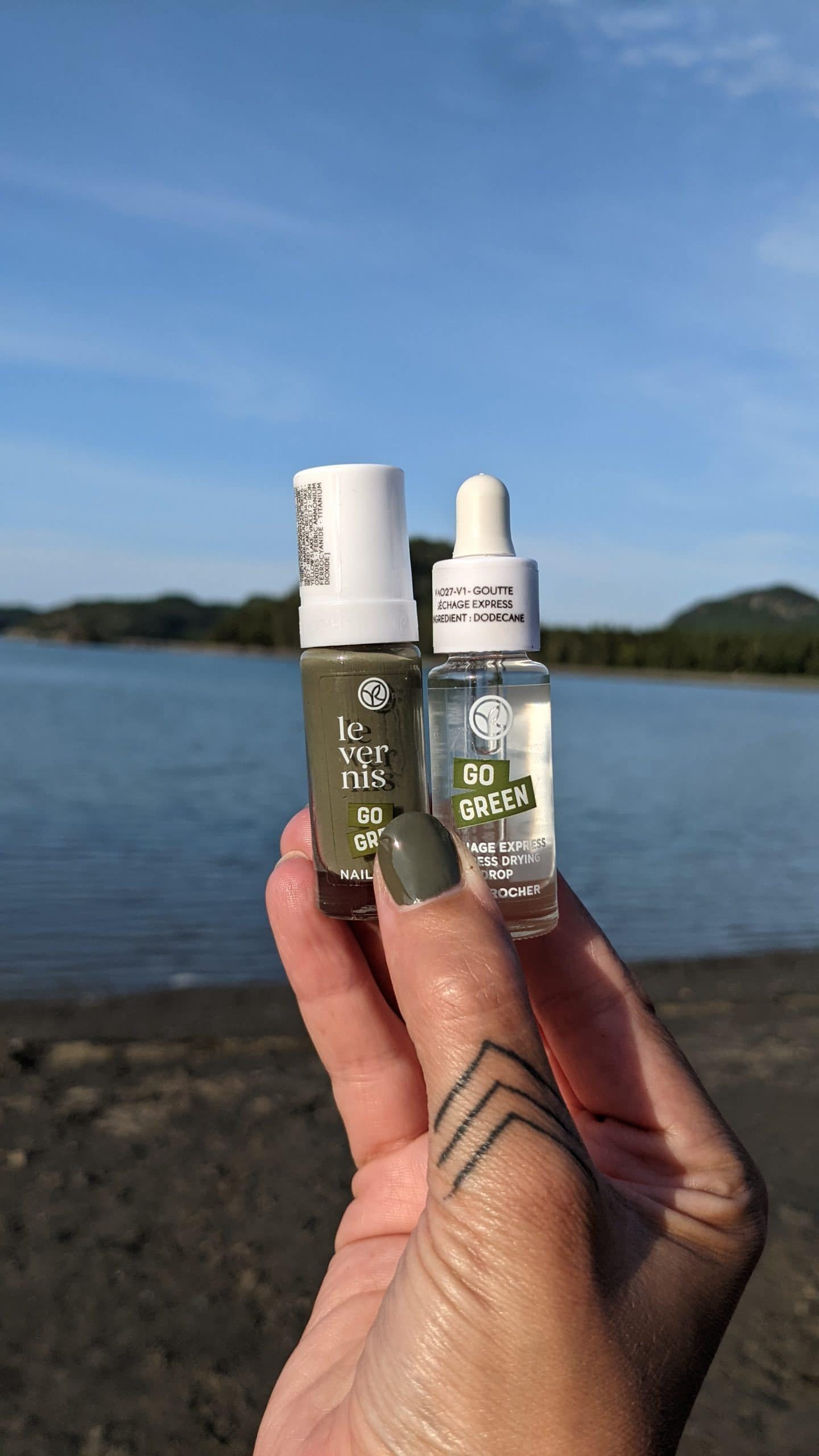 The road trip
We had the chance to discover beautiful roads on our motorcycle, but also good eco-responsible products. Even if we practice a more typically masculine sport, we find it important to share the products we use. In fact, no matter what motor sport we practice, whether it's motocross, motorcycle, snowmobile or personal watercraft, we put our hair and skin to the test and it's essential to take care of them.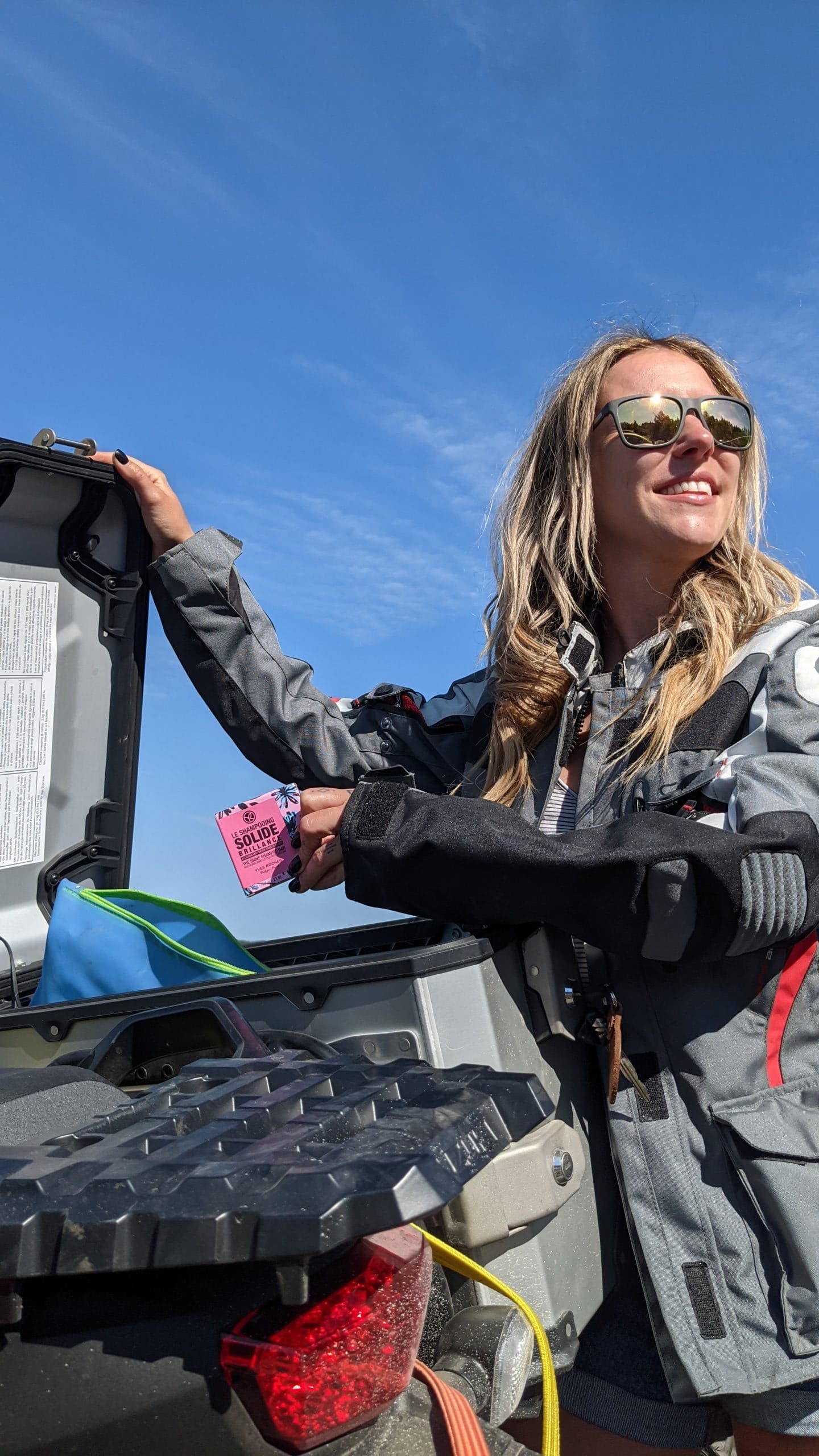 When you go on a long motorcycle road trip, space is limited, and it is important to choose the right products. We only have small suitcases attached to our motorcycles and therefore have to make choices among the beauty products we want to bring.
In the case of the Green Heroes line, it's no compromise. I have everything I need for the shower and they are good for the environment!
And you, what products do you bring to take care of yourself when you go on a road trip?
Cyndi ✌️