The 2020 Honda Ridgeline Black Edition, perfect for a roadtrip filled with breathtaking views, dirt roads and some food !
When I heard I was going to test drive the 2020 Ridgeline Black Edition, I wondered how I could test it other than pulling loads or carrying my BBQ in the bed. I have to tell you, I did try it and I liked the utility of it.
I wanted to go beyond its pickup truck capabilities and talk about its comfort in everyday life and over long distances. So what better way to do that than on a road trip?
The itinerary !
I built a route of almost 200km, of 3h20, avoiding the highways, in order to enjoy the beauties of the landscape that this short trip would make me discover. The day was going to be very fascinating, especially at the wheel of this vehicle.
Here is my itinerary: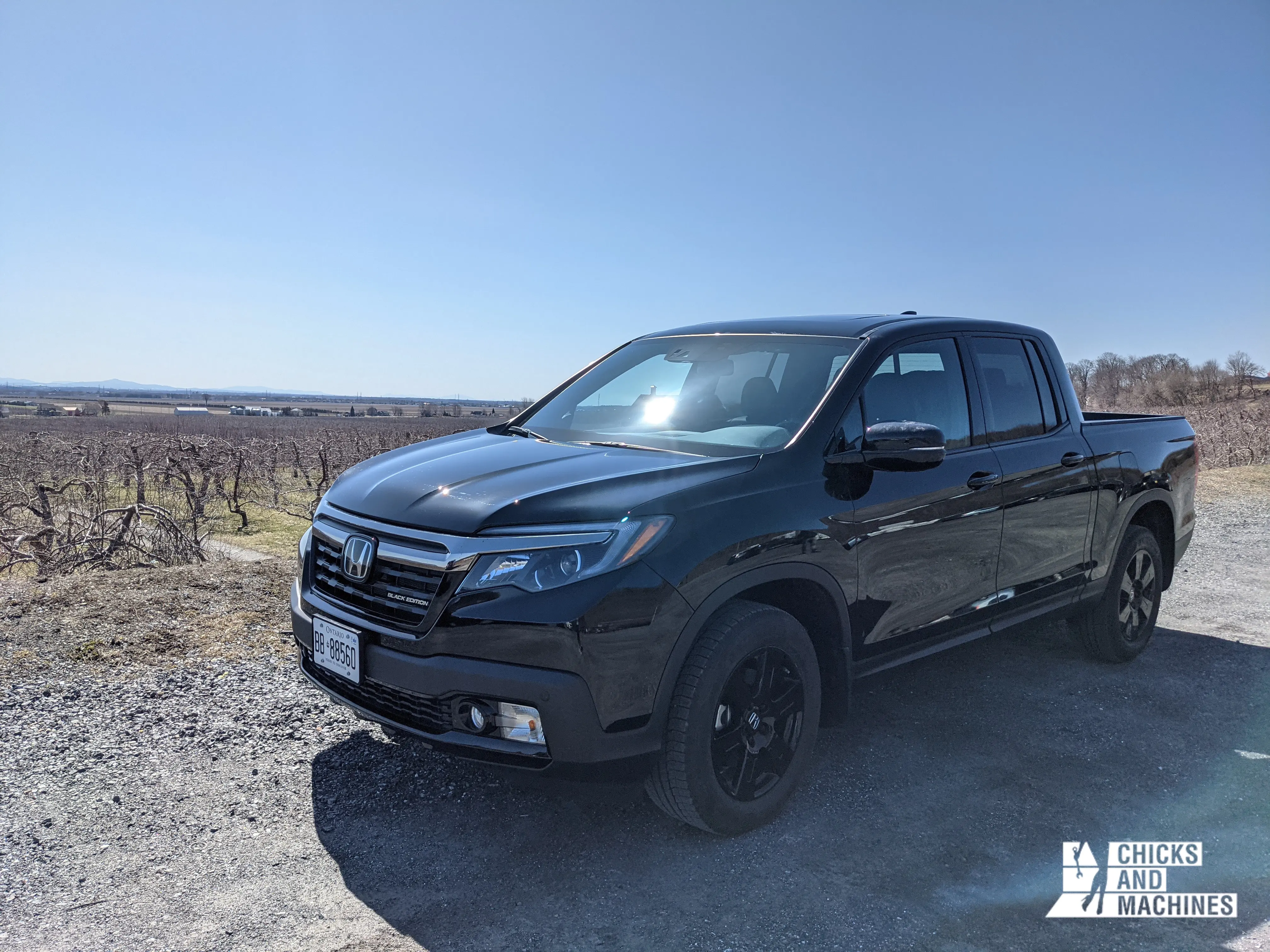 Why not start this road trip with the 2020 Ridgeline Black Edition by observing the beautiful landscapes along the Richelieu River? From Saint-Jean-Sur-Richelieu, I quietly head towards Chambly, to then take the road to Rougemont towards La Cidrerie Michel Jodoin. An interesting stop full of flavors.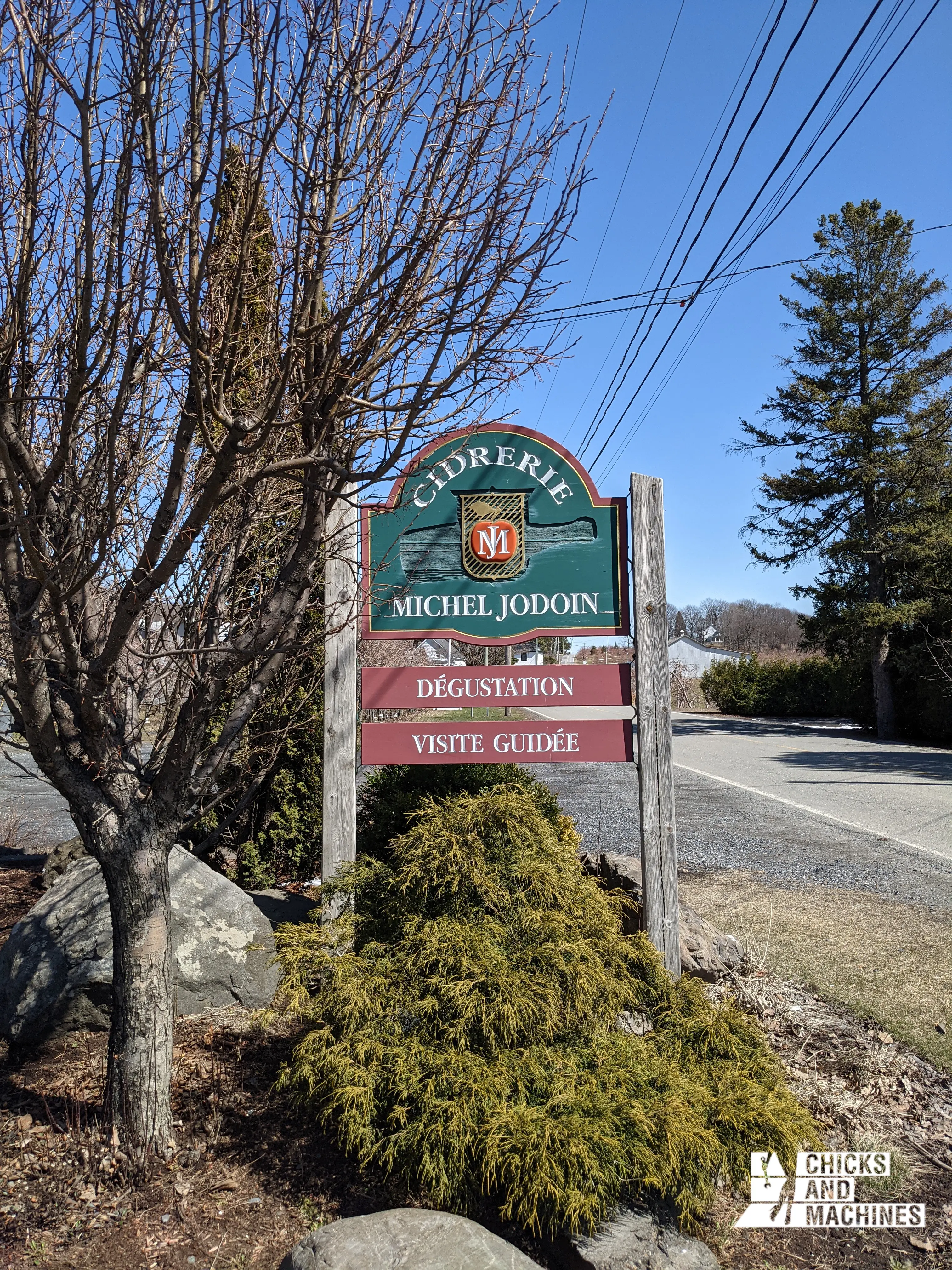 You will be able to choose, among a nice selection, a good beverage made with apples. On the spot, you will notice the beauty of the site; just for the scenery, it is worth the detour. There are also trails for hiking. I promise myself to come back on my motorcycle this summer to ride the beautiful mountain trails surrounded by orchards.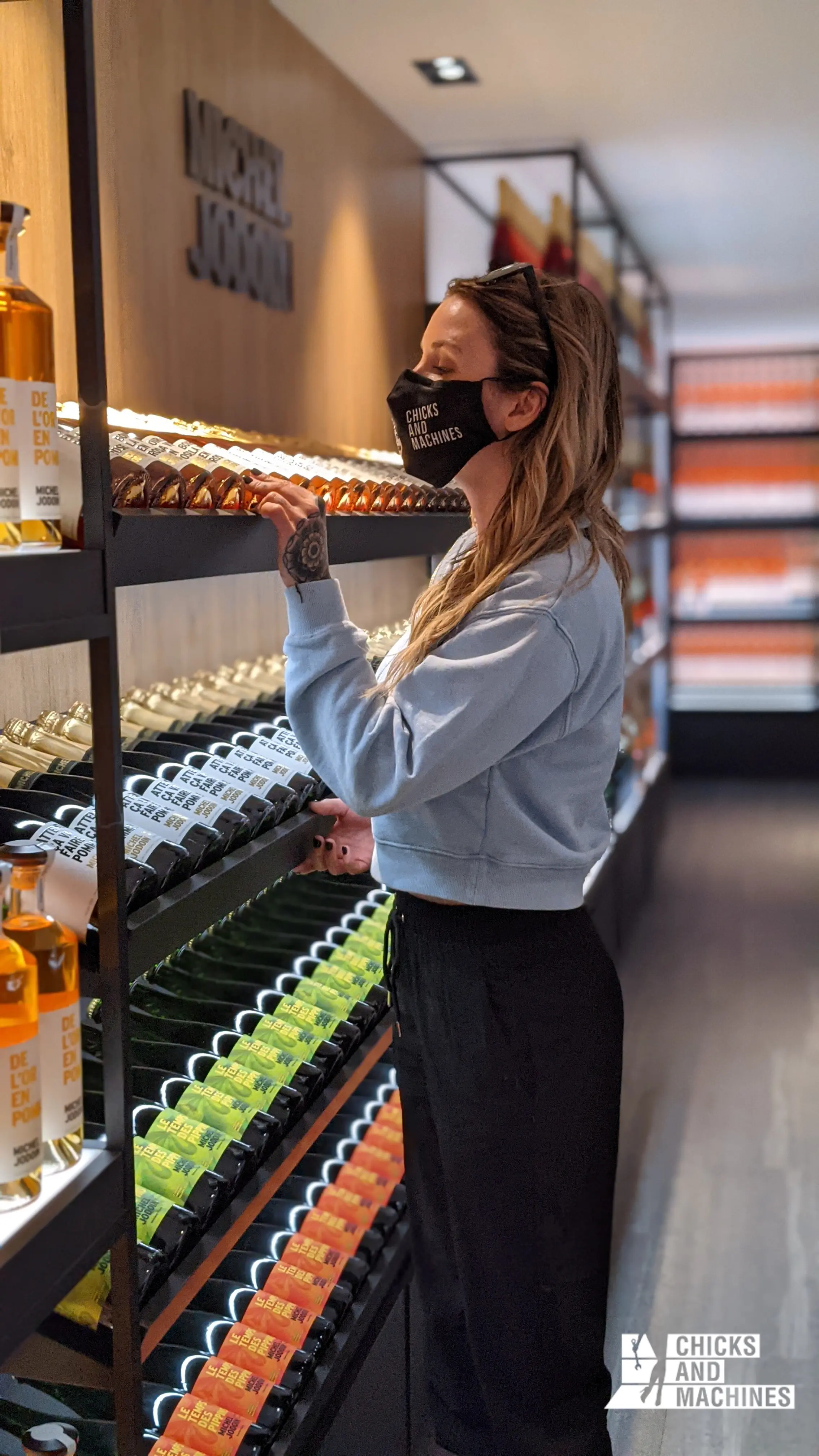 From my first few miles behind the wheel of this mid-size pickup, I can already tell that it's comfortable. Its road manners are reminiscent of an SUV.
The Ridgeline spares us the driving discomforts often associated with trucks: poor weight transfer in turns, swaying at high speeds, vibrations, etc. We have its independent suspension and front and rear stabilizer bars to thank, among other things.
It's time for dinner and dessert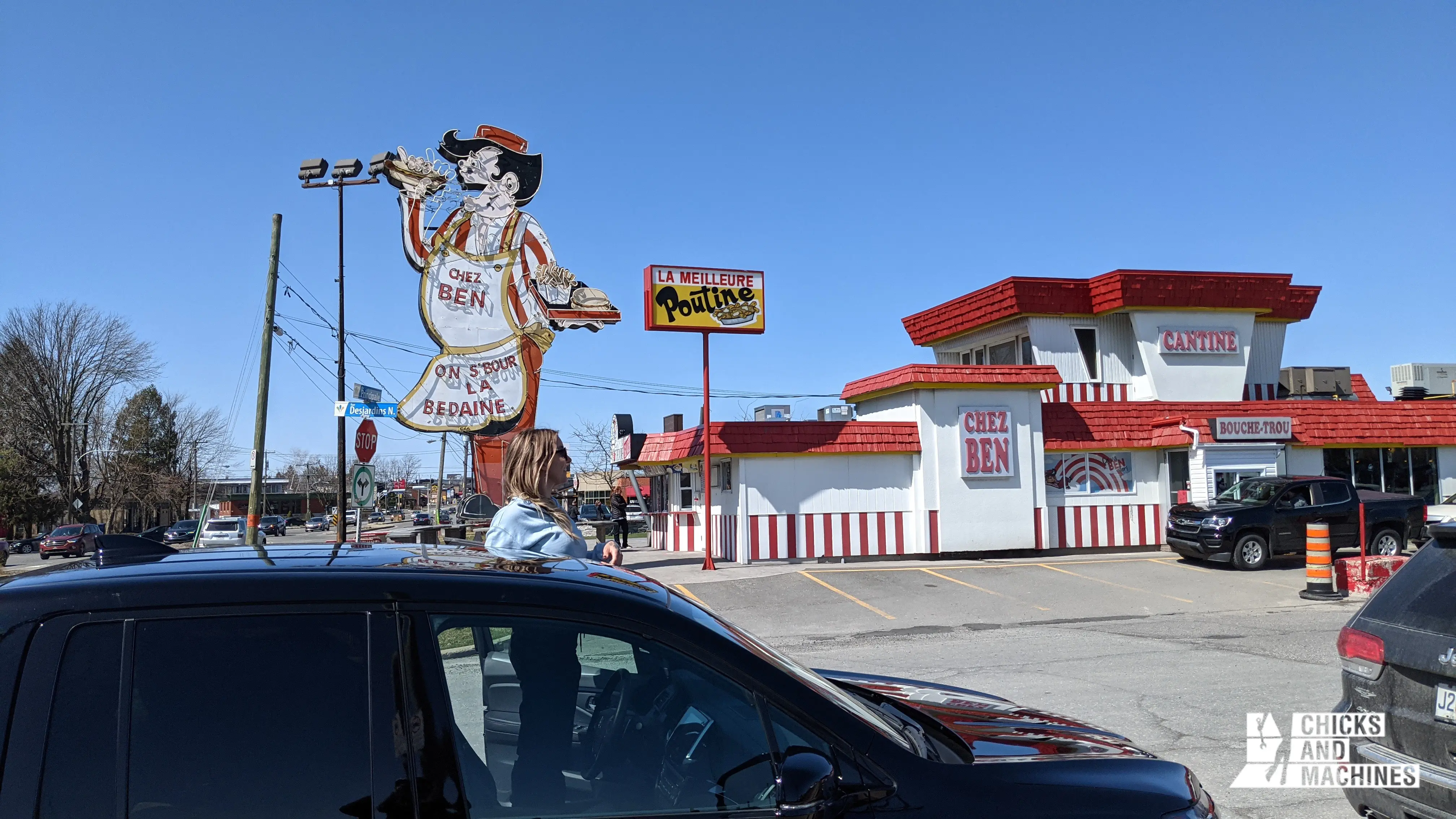 Next stop, "Cantine Ben la Bédaine", for its famous poutine! A road trip is not complete without a gourmet stop! After a good poutine, I hit the road again.
In addition to the very comfortable ride, I have to say congratulations to Honda for the ergonomics of the interior. We are comfortable thanks to the numerous adjustments. It is surprising to see how spacious it is, both in the back and in the front. To enjoy the road even more, the cabin is very well soundproofed.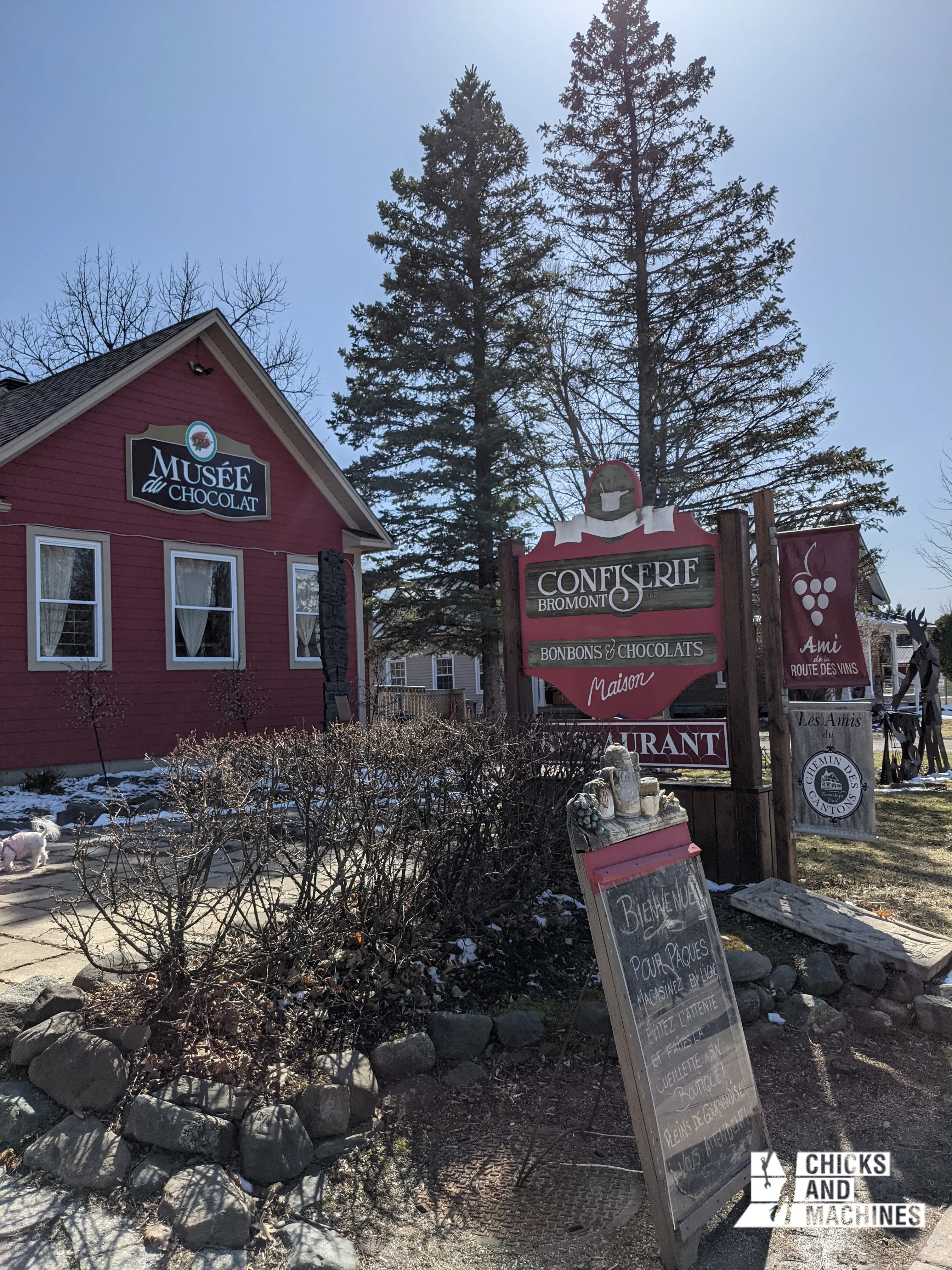 After seeing how comfortable the 2020 Ridgeline Black Edition is, let's move on to the desserts at the "Musée du Chocolat de la confiserie de Bromont". I recommend you try their beautiful lines of chocolates with the most mouthwatering flavors. You should even bring some for your evening dessert! My favorite: the caramel buchette!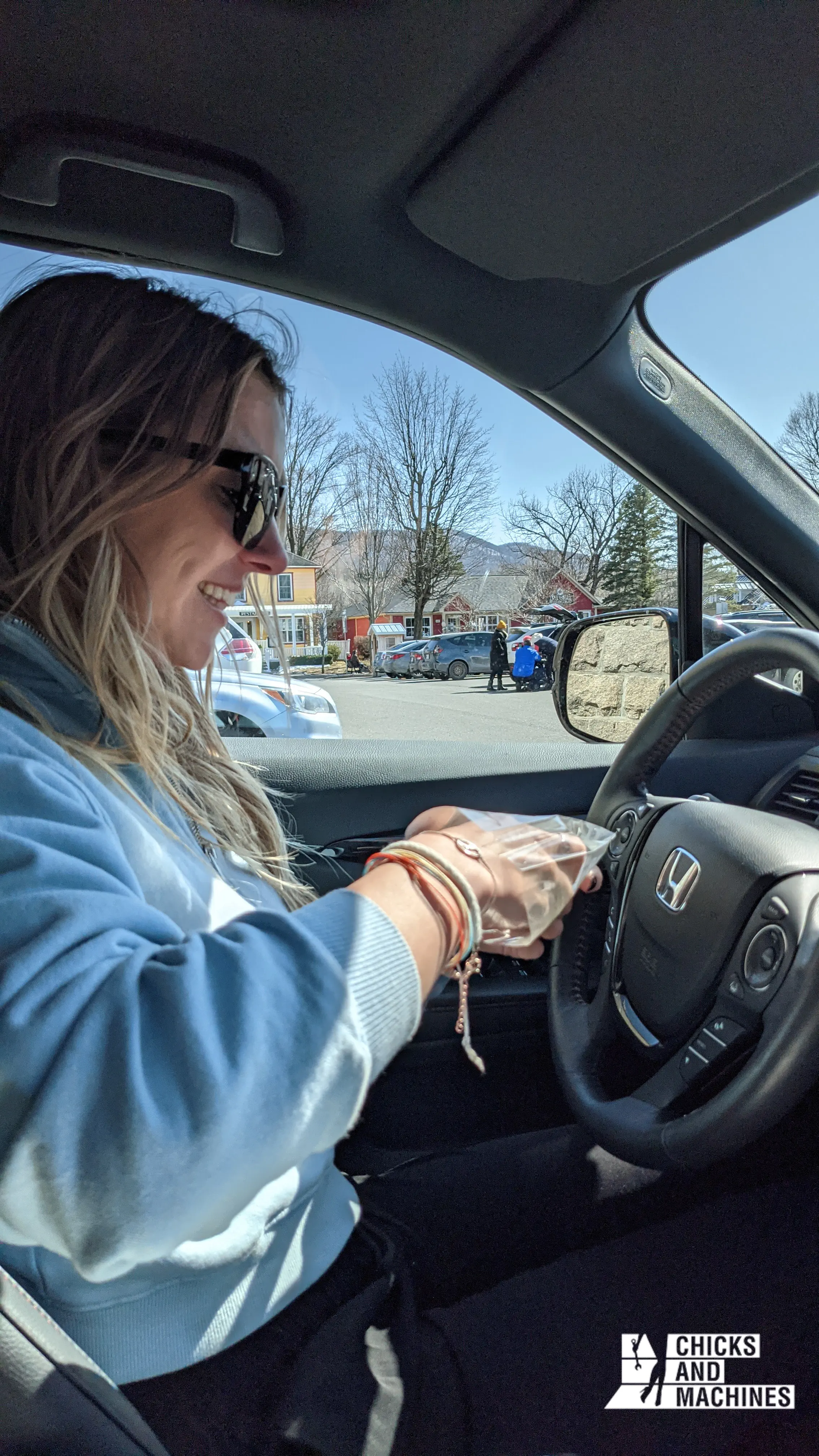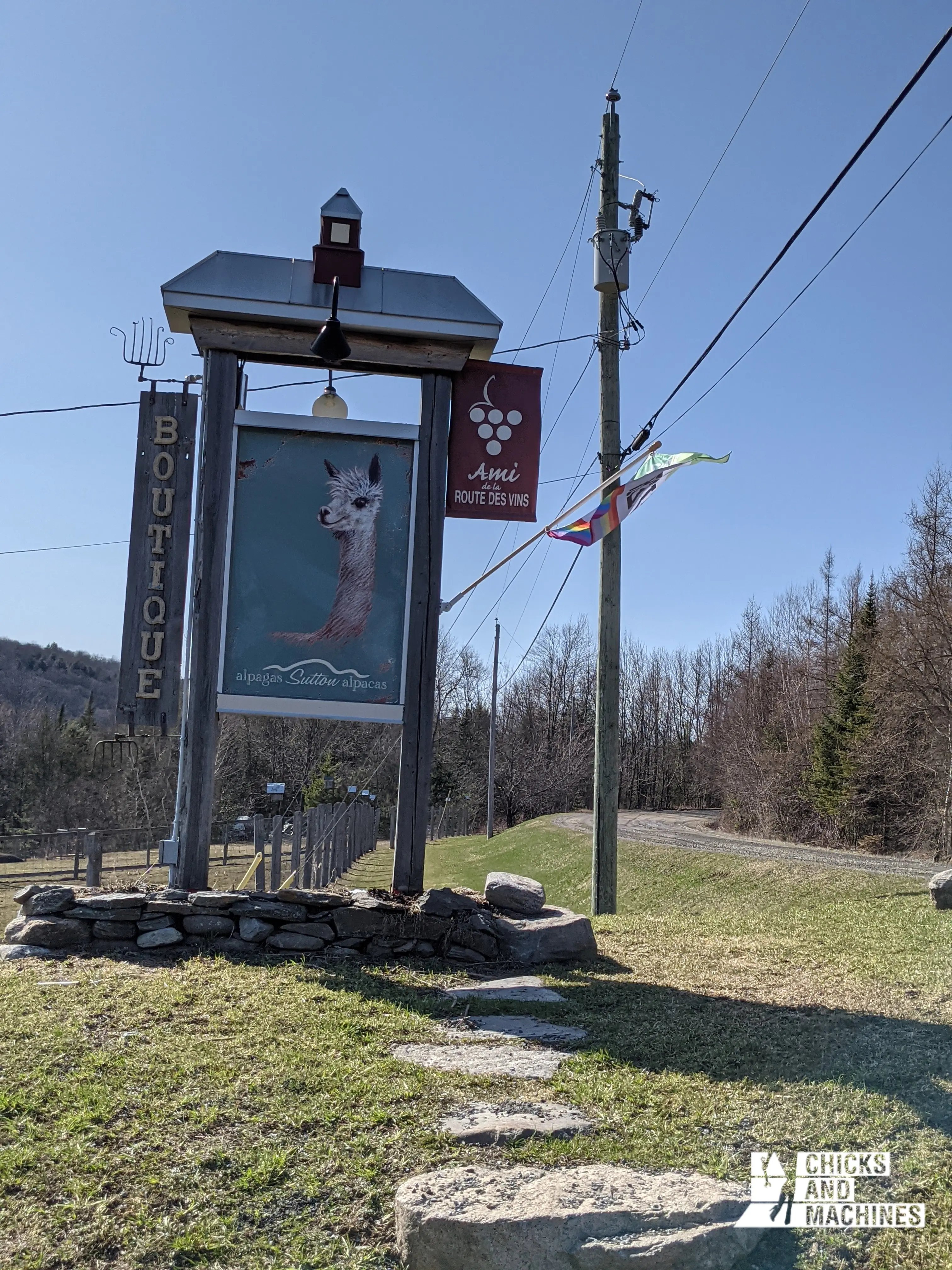 With a happy heart and a full belly, I take the direction of the Sutton Alpacas. The roads to get there are simply magnificent. The beautiful landscapes add up.
What a surprise it was to do part of the mileage on dirt roads, in spring. Do you know what that means? Water holes and mud all around, what a great opportunity to test the riding modes of the 2020 Ridgeline Black Edition.
That's because the Ridgeline has an intelligent all-wheel drive system with three modes: snow, sand and mud. I loved testing the mud mode on this spring road. I felt pretty comfortable in it and wasn't worried about getting stuck or damaging the vehicle.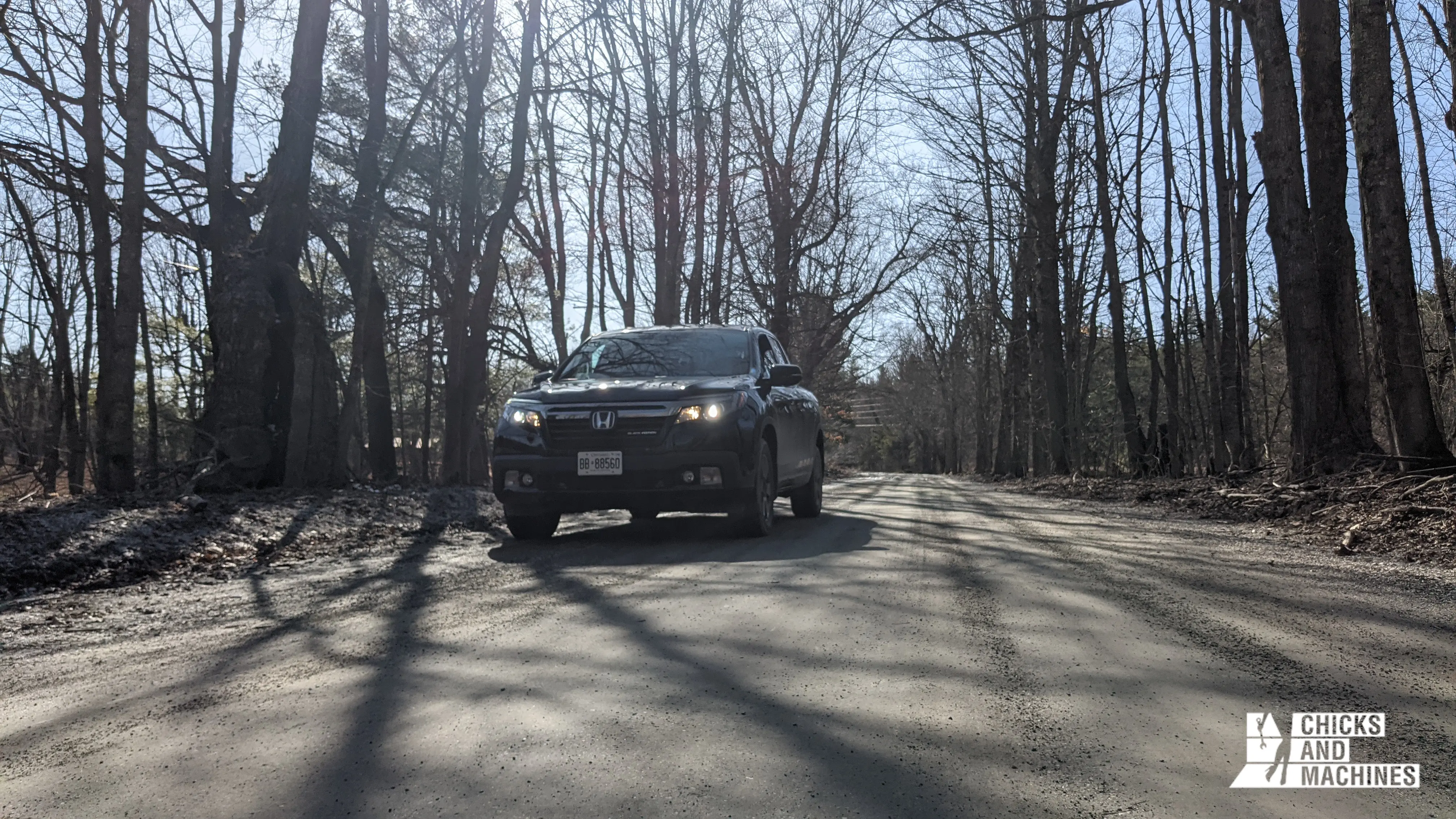 The vehicle is able to transfer some of the torque to the wheels with the most grip, which results in ease on most terrains. This is what I was able to validate, except in the snow, but considering its overall performance, I'm not even worried.
Once we got through the somewhat rough terrain, we were rewarded with some cute alpacas. If you have children (or a heart of children), I highly suggest this stop. In addition to the curly animals, you will find a store in an old barn and an enchanting site surrounded by beautiful trails. Another motorcycle destination to put on my list.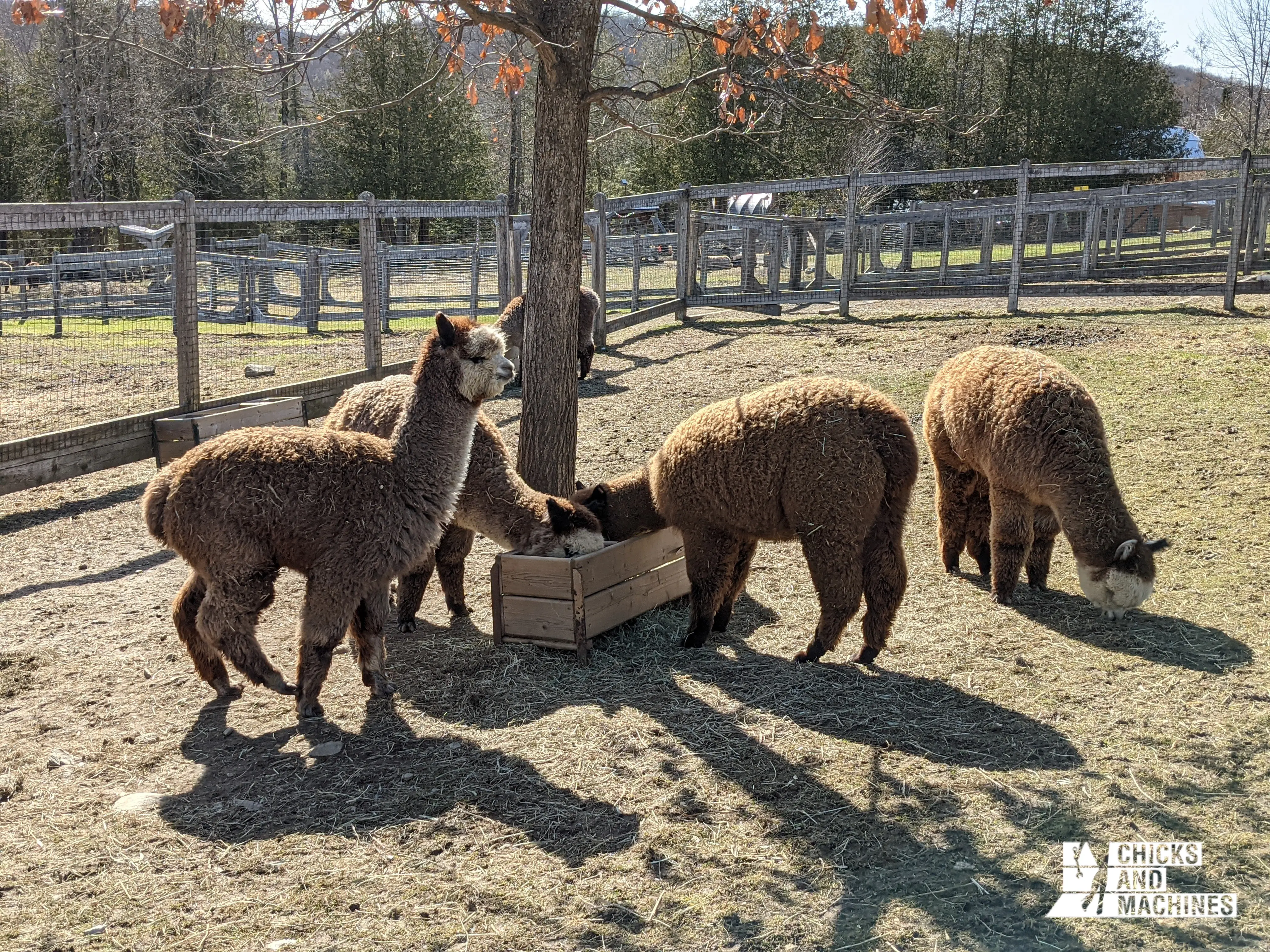 It is already the end
I continue my journey towards two vineyards and a cheese factory. It is at the magnificent Vignoble de l'Orpailleur and Domaine du Ridge that my choice stops. I am already dreaming of tasting one of their delicious wines in front of some tasty cheeses at the Fromagerie des Cantons.
For these stops, I leave it to your taste buds to discover the richness of Quebec's terroir, as there are many good products. All your tempting finds can be placed in the integrated box under the floor of the truck, which can be used as a cooler. A nice addition to the 5.4 foot tall bed.
More on the 2020 Ridgeline Black Edition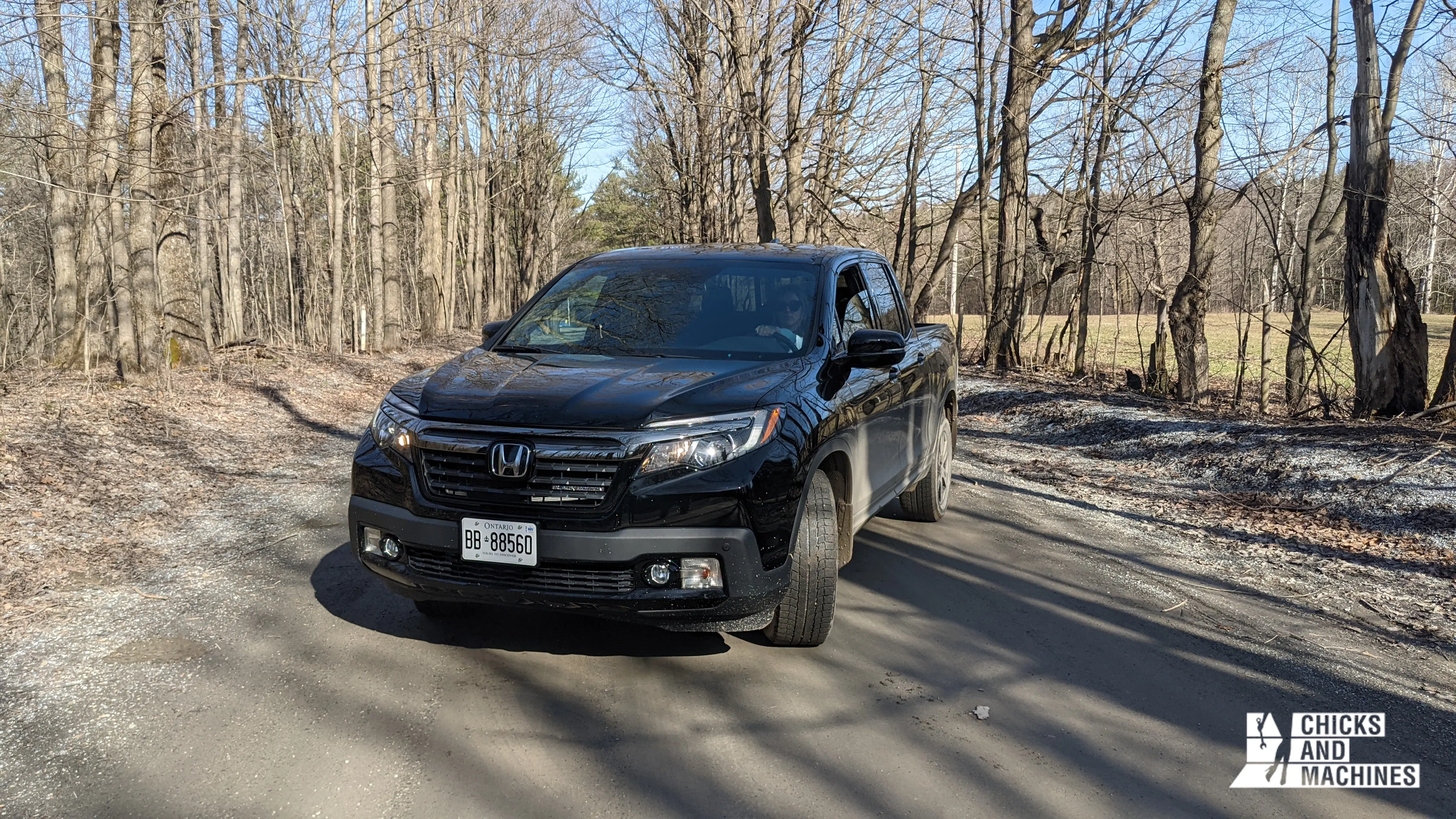 Even before I tried the 2020 Ridgeline Black Edition, I was won over. It's a very stylish truck with a modern look. However, I was curious to see if this truck would suit my needs.
As an everyday car and for people who only have small loads to transport, this is a really nice choice. The fact that it feels like an SUV with the qualities of a pickup truck is a plus for me. It makes day-to-day use of the vehicle very enjoyable.
Its gas consumption is also an advantage, with a reasonable 10L/100km. The only engine choice is a 3.5L V6 that develops 280 horsepower.
However, in my opinion and for my use, the points to work on are the low towing capacity and the trunk which is 5.4 inches (only choice available). It all depends of course on the use you make of it. The price can also be imposing. So it depends on your budget.
If you decide to get the Black Edition, you'll get 18-inch wheels, a bumper guard and a black grille bar. Black Edition stitching and carpeting as well as red lighting make the interior feel cozier.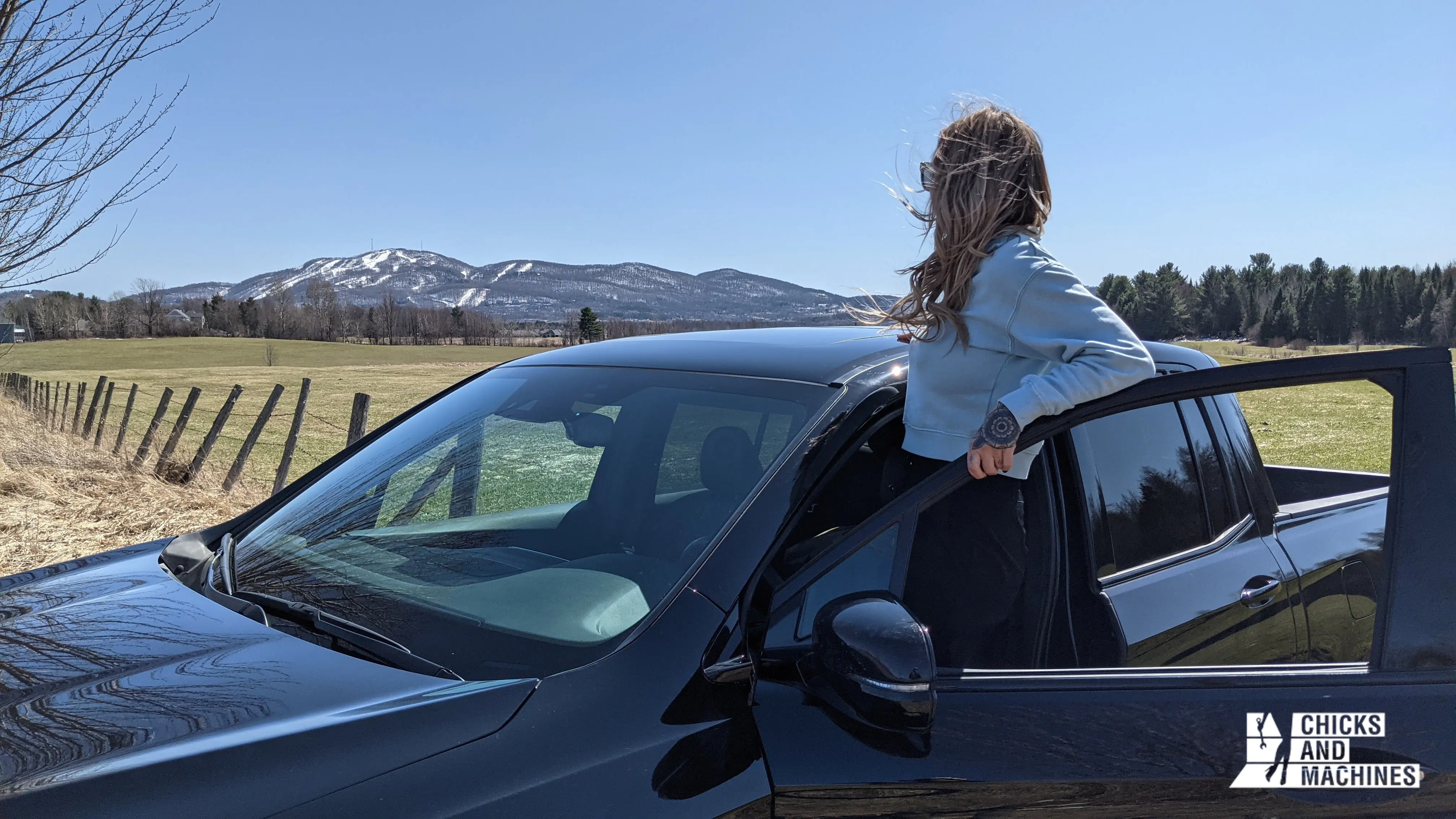 I really recommend it to those who are hesitating between a pickup truck and an SUV. This model will meet your expectations and you will find a reliability that is no longer to prove.
As for me, I loved my test drive! I discovered a pleasant and comfortable vehicle with a "badass" look, just like I like them.
A quick aside on the 2021 Honda Ridgeline : it's heart-melting, and the makeover was really well done!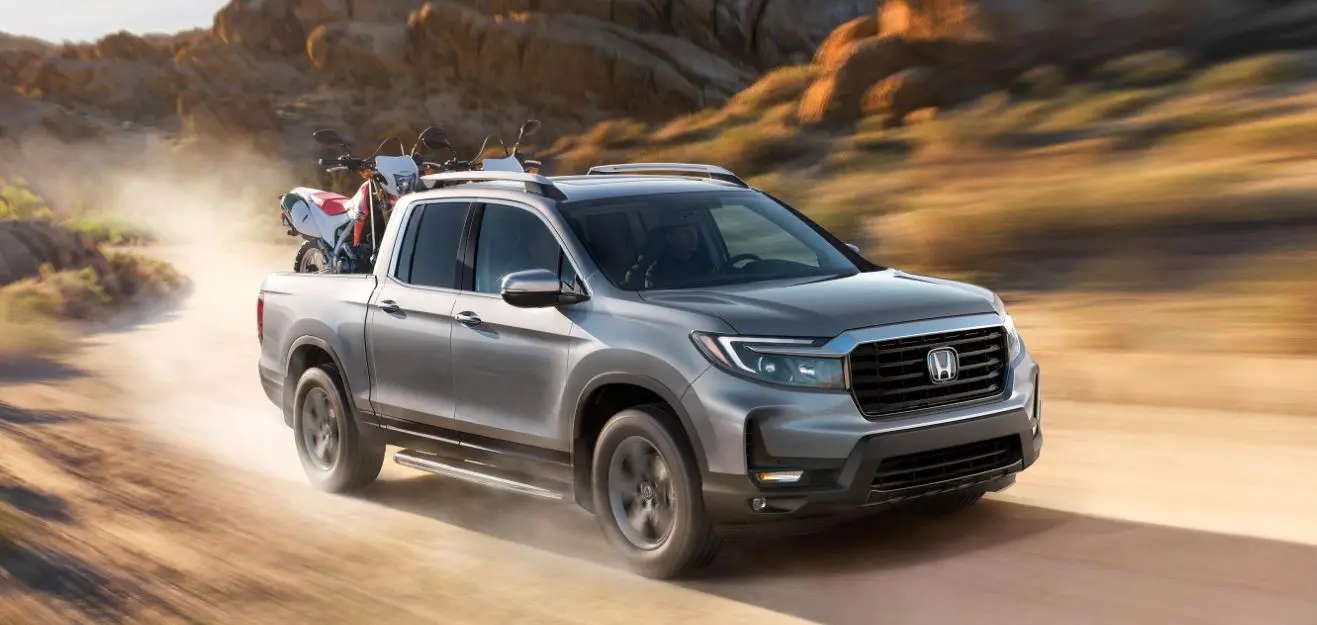 A little more information:
Power-assisted ventilated front disc brakes, solid rear disc brakes
ECON mode button
Independent multi-link rear suspension
9-speed automatic transmission with Grade Logic Control
Wired for 7-pin trailer hitch
Variable Torque Management All-Wheel Drive System (i-VTM4TM)
Torque (lb-ft at rpm): 262 to 4700
Displacement (cc): 3,471
Emissions Level 3, Class 125
Recommended Fuel Type: Regular
Stabilizer bars – front/rear (mm) 25/26.5
Cornering assist, end-to-end 3.04
Brake Assist
Smartvent side airbags
LED daytime running lights
HondaLink Assist automatic emergency response system
Adaptive Cruise Control (ACC) (HS)
Automatic high beams
Forward Collision Warning (FCW) system (HS)
Lane Departure Warning (LDW) (HS)
Lane Departure Mitigation (LDM) (HS)
Collision Mitigation Braking System (CMBS) (HS)
Multi-angle rearview camera with dynamic indication display
Trailer Stability Assist (TSA)
Lane Departure Assist System (LKAS) (HS)
Blind Spot Information System with Rear Cross Traffic Alert
I would like to thank Honda Canada for the loan of the vehicle. By the way, don't hesitate to consult their website or your Honda dealer if you need more information.
Don't hesitate to ask me questions or to write me your comments!
For other road trip articles suggesting beautiful landscapes and gourmet stops, I suggest this article:
Cyndi xxx