Be Prepared to Face the Danger!
In the United States alone there have already been 21 avalanche-related fatalities this season.  Last season in the United States, there were 23 total fatalities.  Avalanche.org tracks the season through the end of April, being that we are in February, we are unfortunately sure to exceed those statistics this year.
Being in the backcountry inherently comes with some level of risk but there are actions that can be taken prior to going out and while in the backcountry to plan, prepare and protect yourself and crew.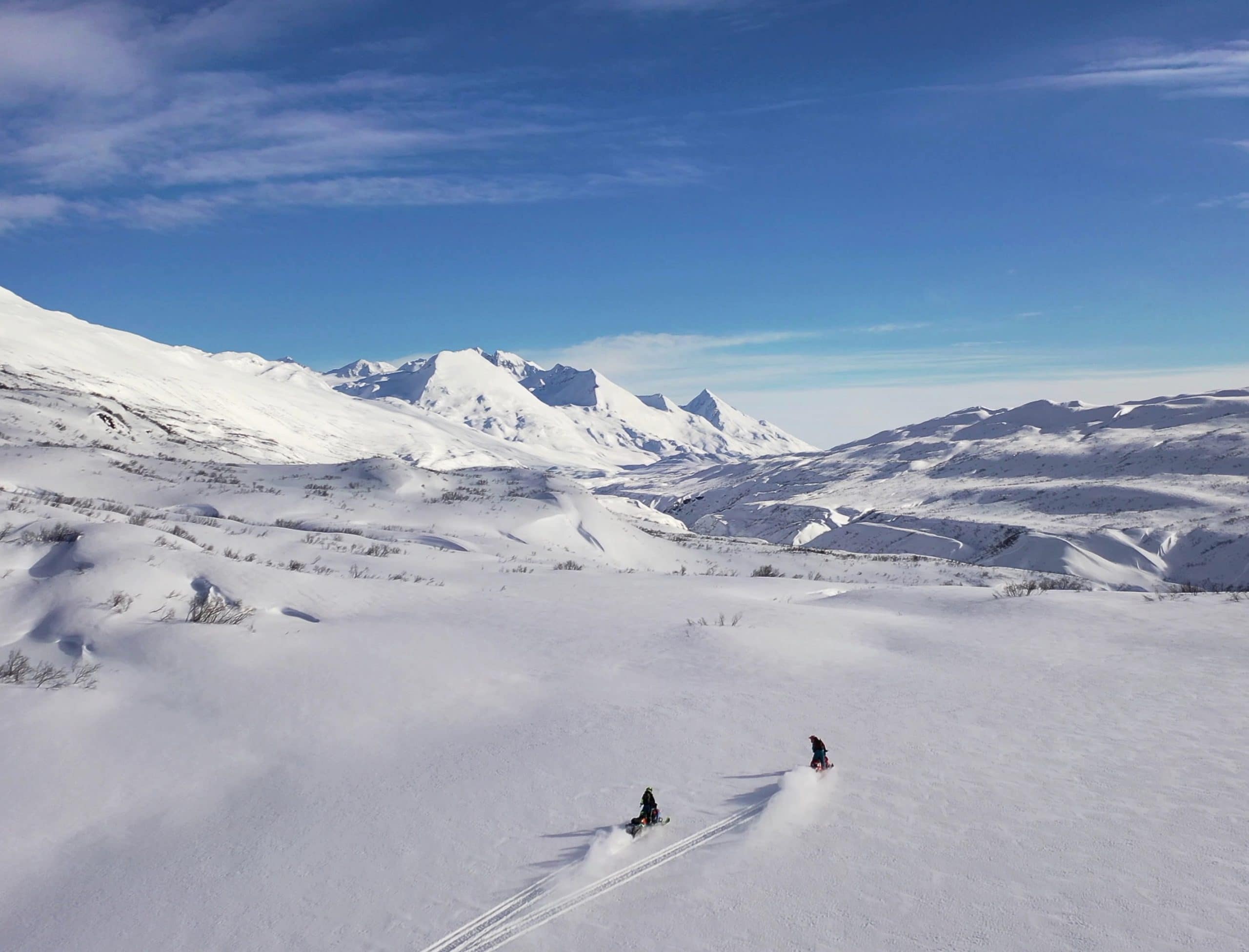 Planning and Resources
Before planning your adventure, you should always check the snow conditions for the planned area. There are handfuls of resources, including Instagram and Facebook accounts, that can provide snow conditions, avalanche danger scale and recent incident reports but to gain the most reliable I recommend www.avalanche.ca in Canada or www.avalanche.org in the United States.
In Canada there is also the Mountain Information Network (MIN) which provides an app that can be downloaded for iOS or Android.
In the US, there are multiple avalanche centers across the western states mostly, while the parent site, www.avalanche.org, is able to provide an overview of the conditions and danger scale of the particular area you may be interested in.
Both sites are also able to provide a great deal of educational information as well provide lists of training centers in your area for full Avalanche Training, which everyone riding in the backcountry should have!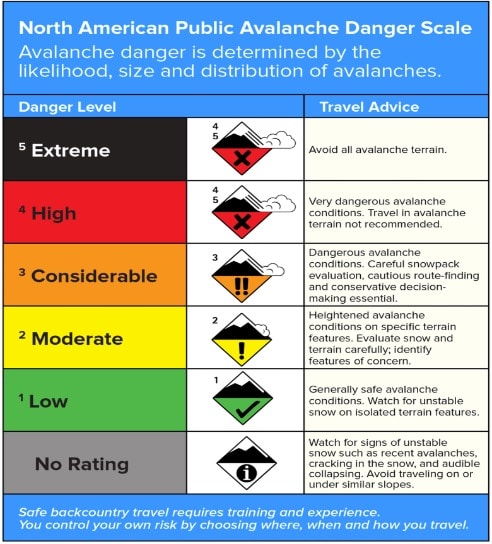 As you begin to plan for your backcountry adventure, you undoubtedly have an idea where you want to go play and will of course be aware of what the weather has been up to for the last few days. All of these factors are key and impact the snow conditions, and ultimately, the avalanche danger. So, you need to check what is now your favorite and most trusted avalanche website for their recent report.
There is a way that nature speaks, that land speaks. Most of the time we are simply not patient enough, quiet enough, to pay attention to the story

– Linda Hogan
Prepare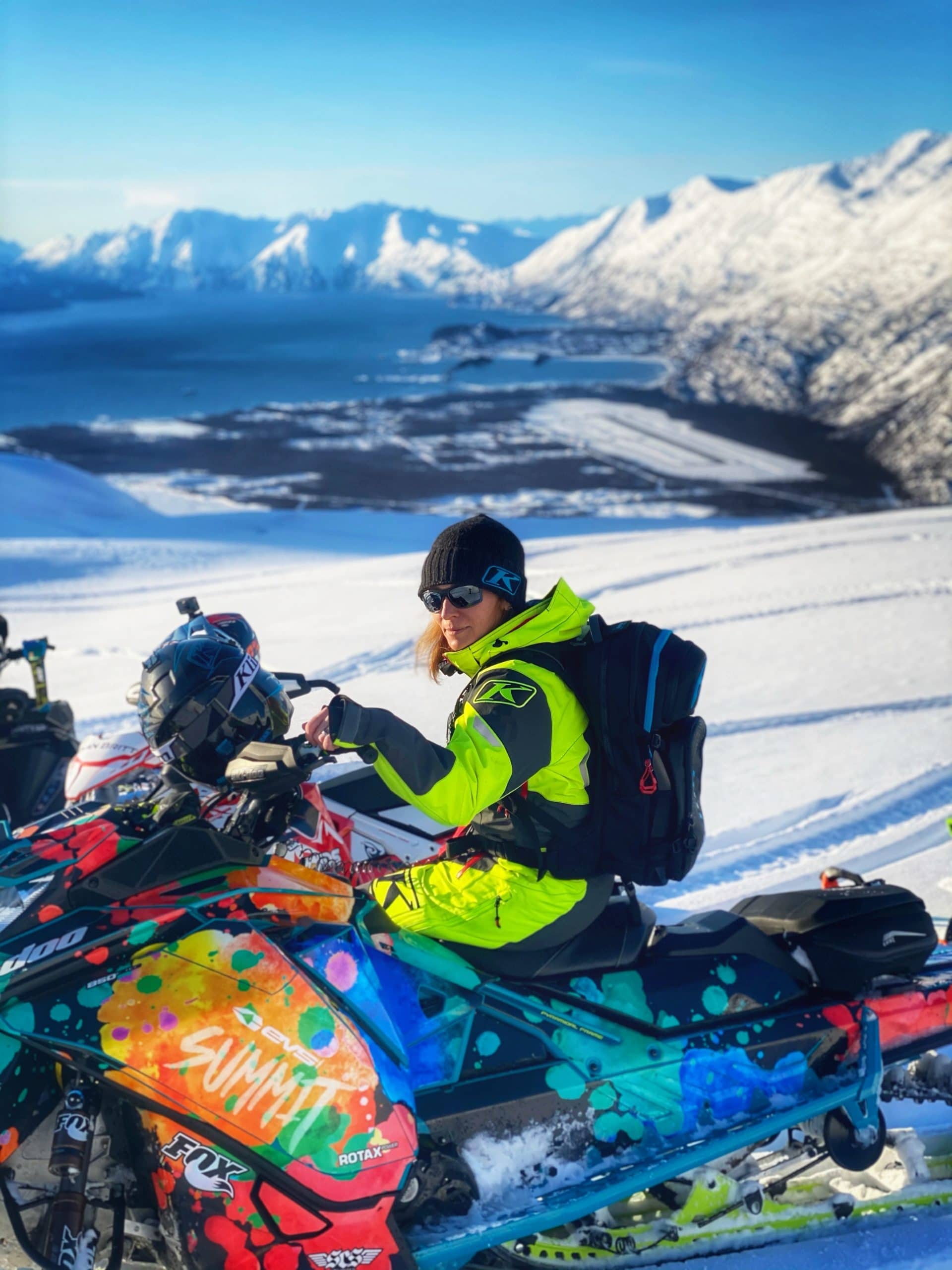 In addition to merely checking a website and hopefully attending a class or two on avalanche safety, you should also carry and know how to use the gear.
The absolute MUST HAVE basic gear for riding in the backcountry is:
An avalanche transceiver (beacon): needed to locate you in a burial or, locate others if they are buried
Avalanche Probe: to pinpoint victim's exact location and depth under the snow
A sturdy shovel (preferably metal, with a decent length handle, to dig out a victim but in most cases, your buddy's sled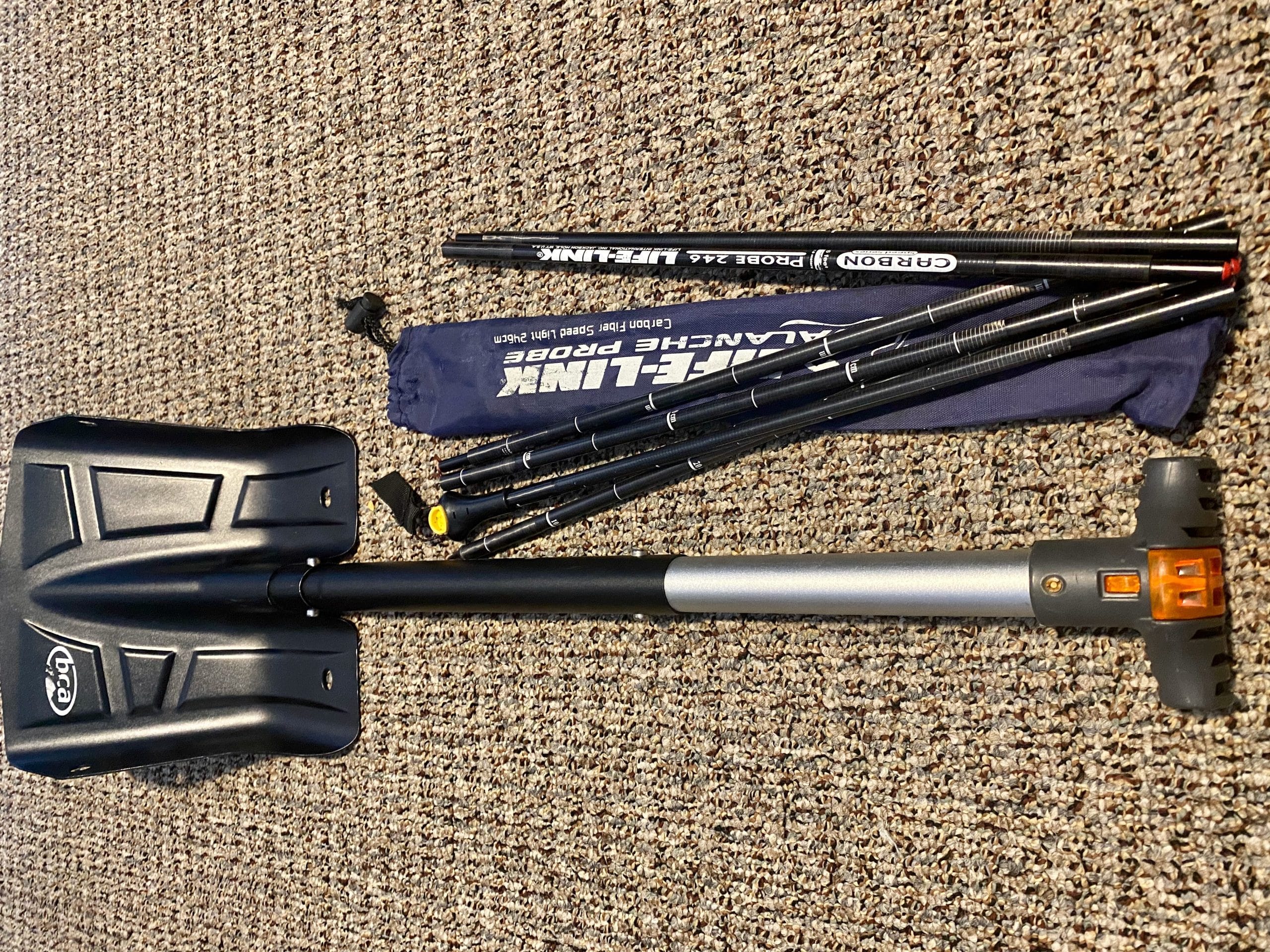 A very recommended piece of equipment is an Avalanche Airbag.  An airbag, if used properly, can help keep you above the slide.  It creates what is called the "Brazil Nut Effect," by creating a light and large object (you and your airbag) which allows you to rise above and through the heavier and smaller objects (avalanche debris).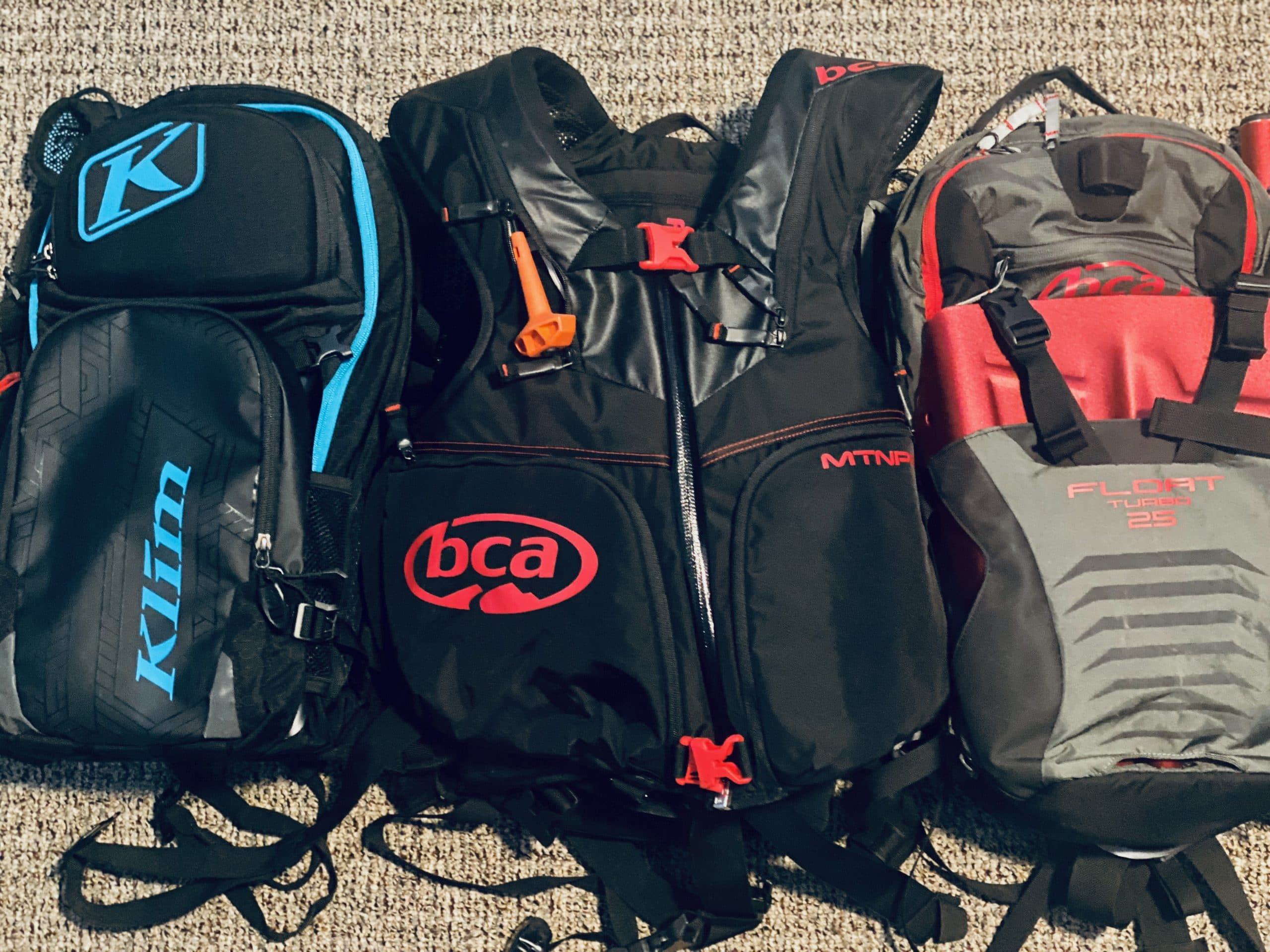 I have used three different types of airbags so please feel free reach out if I can answer any questions!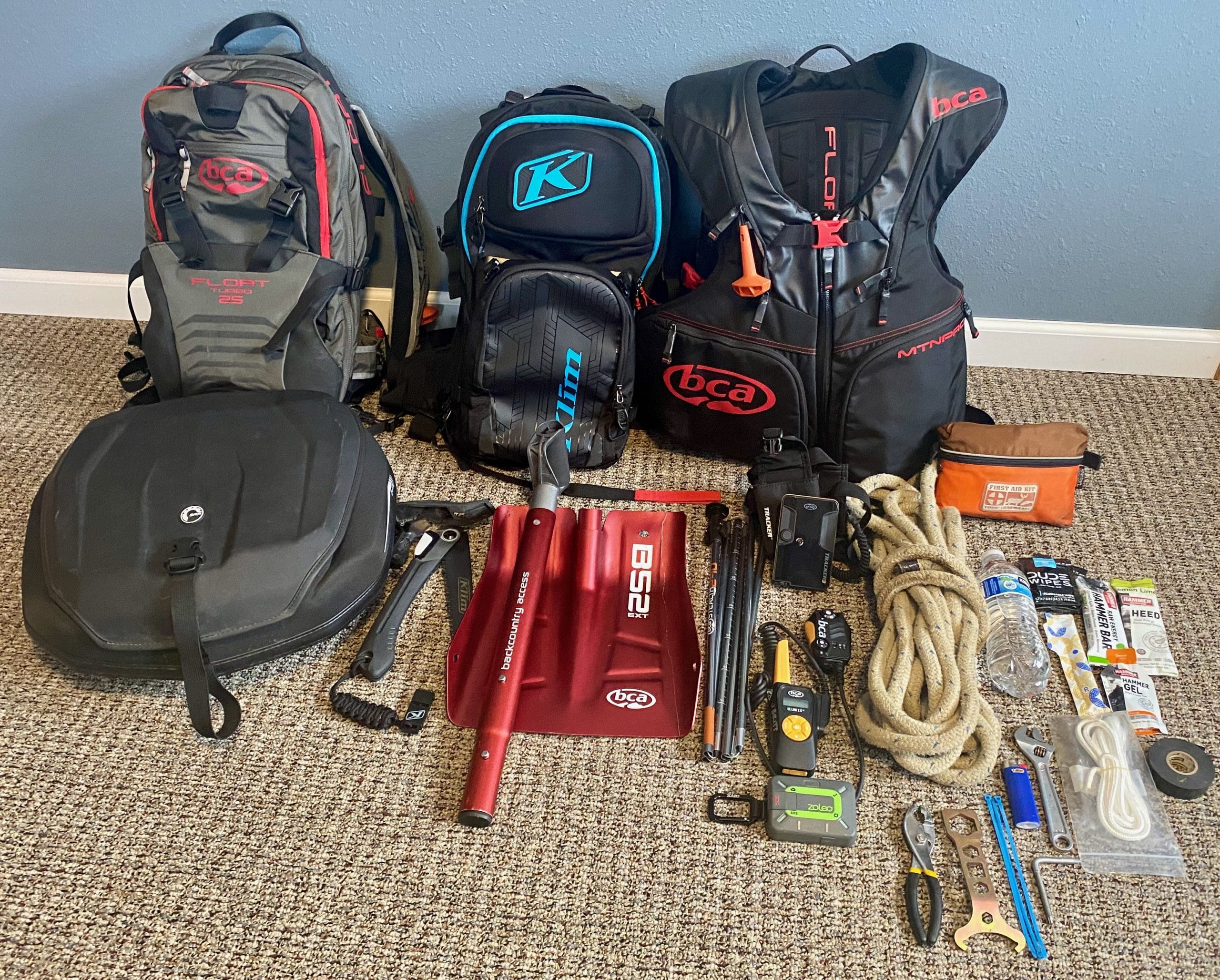 You should always carry a few other things in your bag, either in your backpack, tunnel bag, glovebox, or a combination of the three:
Radio – we use the BCA radios but there are some other new brands coming out recently that also have positive reviews
Basic medical kit
Ropes, tow straps
Basic tools
Satellite communication device (Garmin, SPOT, Zoleo, etc.)
Matches or lighter
Tampon – (dip it in the fuel tank, and you have an instant fire starter!)
Snacks and water
My tunnel bag tends to look a bit like Marry Poppins bag, but I don't like carrying weight in my backpack and I always have the above-mentioned items on every ride!
Protect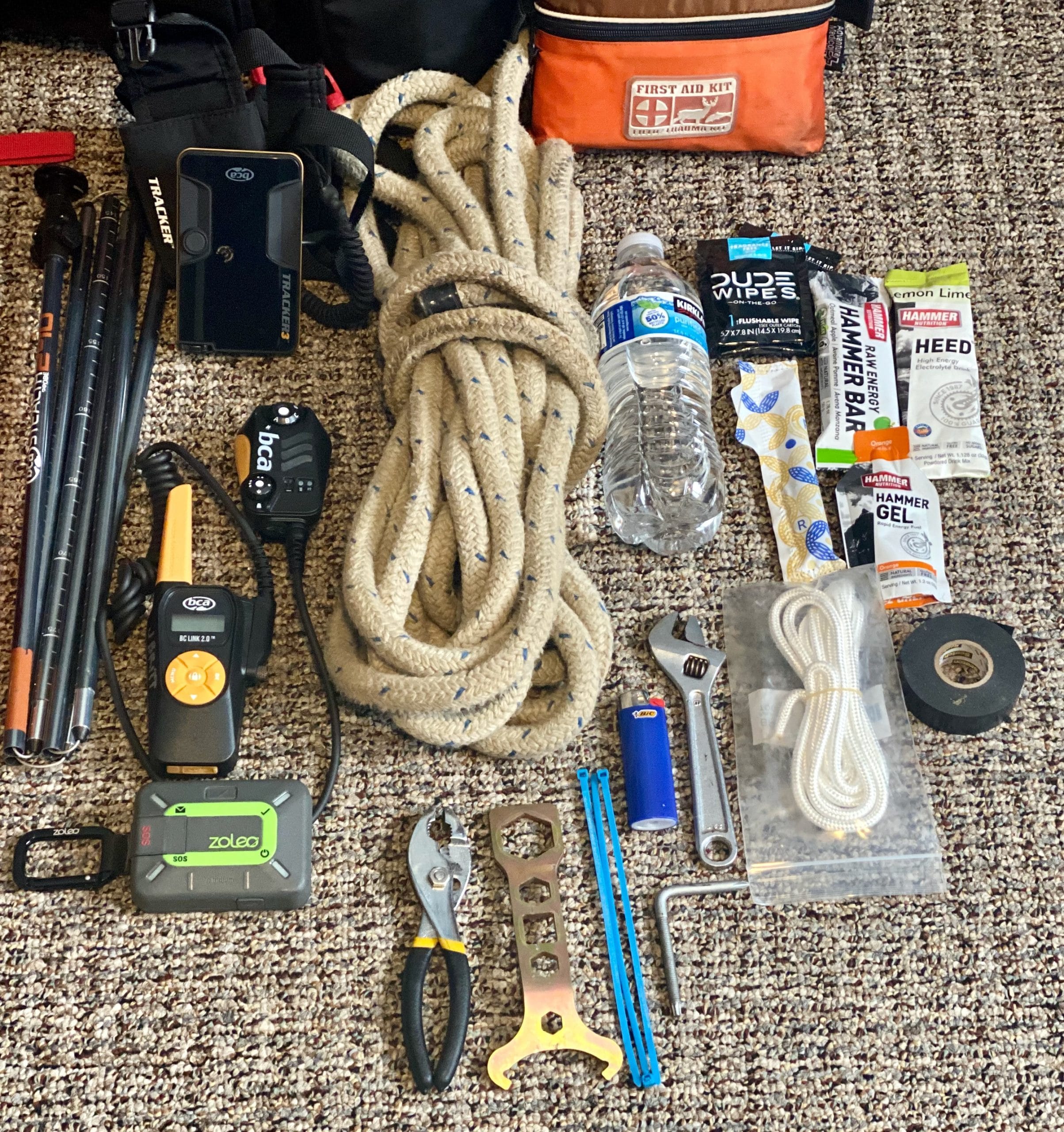 So now that you have all your gear and know the snow conditions are reasonable in your selected riding zone, how do you stay reasonably safe while out having a great time while out on your machine?
First and so important, when everyone in your group is getting geared up and starting their sleds, do a beacon check.  Walk around and make sure everyone is "beeping."  Many trail heads have begun to place beacon checks to ensure riders have their beacons on and in transmit mode which is a brilliant idea as there have been several fatalities with riders who had their beacons on their person but did not have it turned on.
Once you get out and start playing, continually keep an eye on your surroundings. Do not become complacent just because the snow report said one thing.  Things can and do change in nature based on the actions of people, the sun, wind and temperature throughout the day.  Finally, always look at what is above you!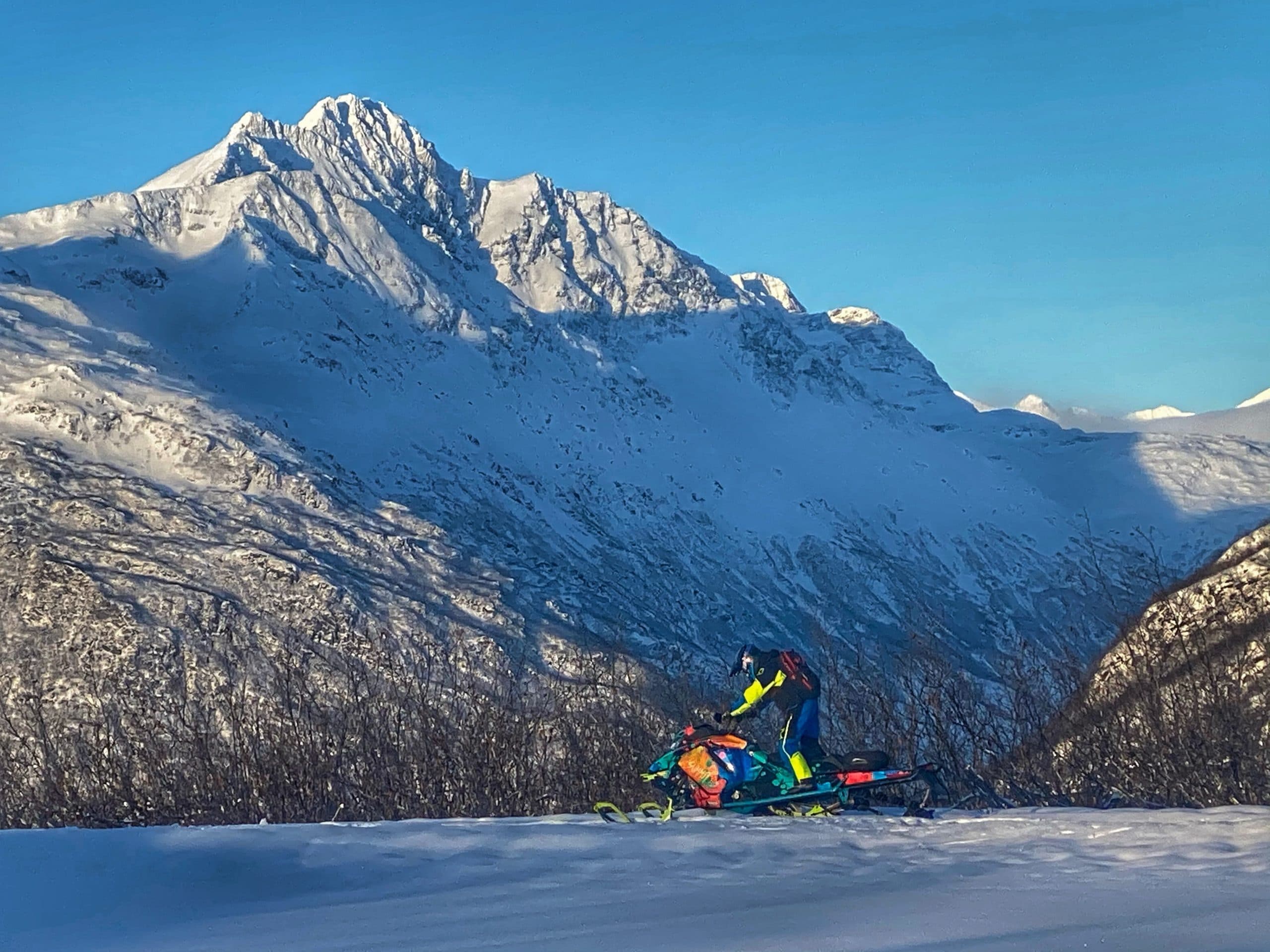 Remember a few things:
The most frequent avalanche slope angle is 30°- 45°. Therefore, on considerable danger days, stay on low angled slopes.
Always look out for terrain traps: cliffs, gullies, creek beds; places where the snow could pile up or there is not sufficient snow runout.
The rider that triggers the slide is typically not the one that is buried, it's those that are below!
There is so much more that could be said about avalanche and backcountry safety and with the snow season we have had this year, it is so important to check the forecast, have the gear, know how to use it and if at all possible, take some avalanche education courses in order to ride another day!
Be safe out there everyone, and make sure to always have fun!!