A New Lineup of Hybrid Vehicles Arrives in Canada
In February 2021, Segway announced its arrival in Canada, thereby bringing some very exciting news to the world of powersports for the new year. You may have heard of the Segway Company long before now, since they were already present in various countries worldwide, but the company is now expanding its international presence. Buckle up to discover a new way to explore our beautiful country!
Segway: A New Way to Explore the World
Ever since launching its famous personal transporter in 2001, Segway has shown its innovative spirit when it comes to advancing its technologies. They do so by taking on the ATV, UTV and Side by Side markets with a variety of new advancements that are sure to make their mark on the industry. With the release of the newest additions to the Segway machines within Canada, this was my first time laying eyes on the newest three additions to our powersport industry.
It's exciting to see new companies contribute to our love of the sport by providing a variety of options that suit our personalities and lifestyles, and in a more environmentally friendly way to boot.
There is something for everyone on the market in this day and age, and I highly encourage each and every one of our readers to explore the wide variety of available options.
The sleek design of the ATV, UTV and Side by Side that Segway has released have me thinking that these models should be on some sort of runway. While the design is smooth looking, these machines were definitely built for adventure!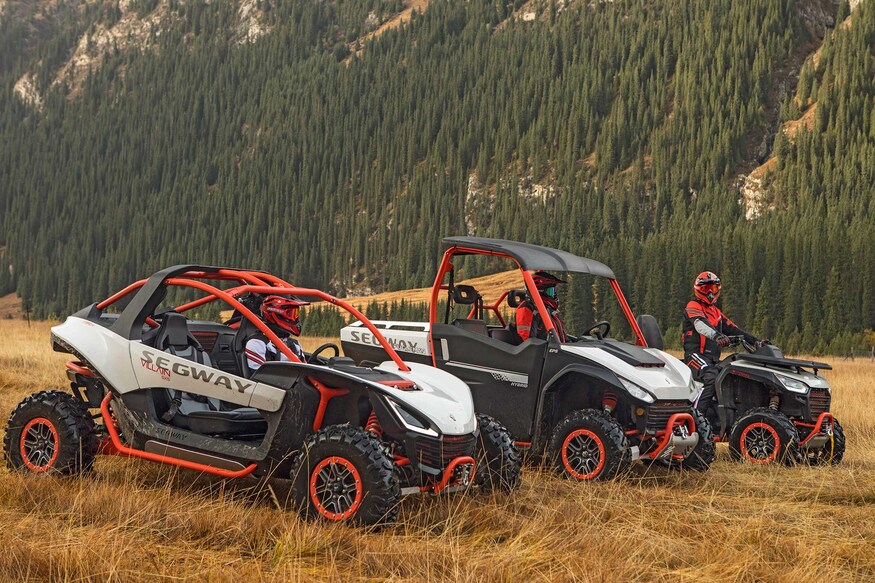 Now Introducing the Newest Additions to Canada
Whether you prefer the rugged ride of an ATV, a fast adventure on a Side by Side or a functional ride for day-to-day needs, there is something for every need in this line up!
The Snarler
The ATV of the future is here, and could be yours, especially if you're planning some great adventures in the wild. Check out the specs HERE to see if this four-wheeled champion is the ride for you.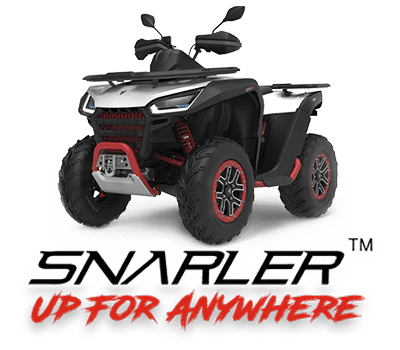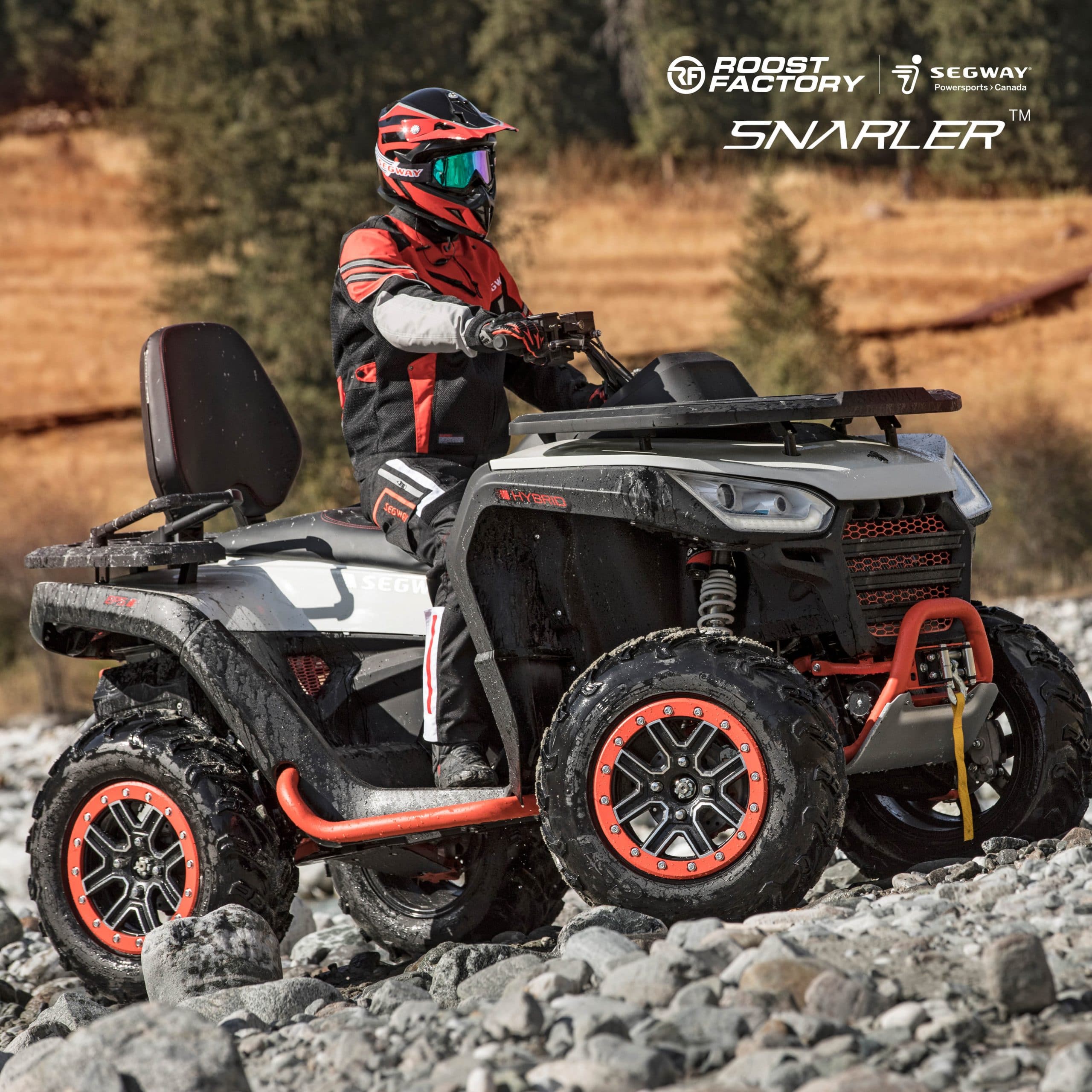 The Villain
This beautiful machine is ready to go to take you places you have never dreamt of going. Made for speed and comfort, it was designed with the more adventurous riders among us in mind. Check out the Villain's specs HERE.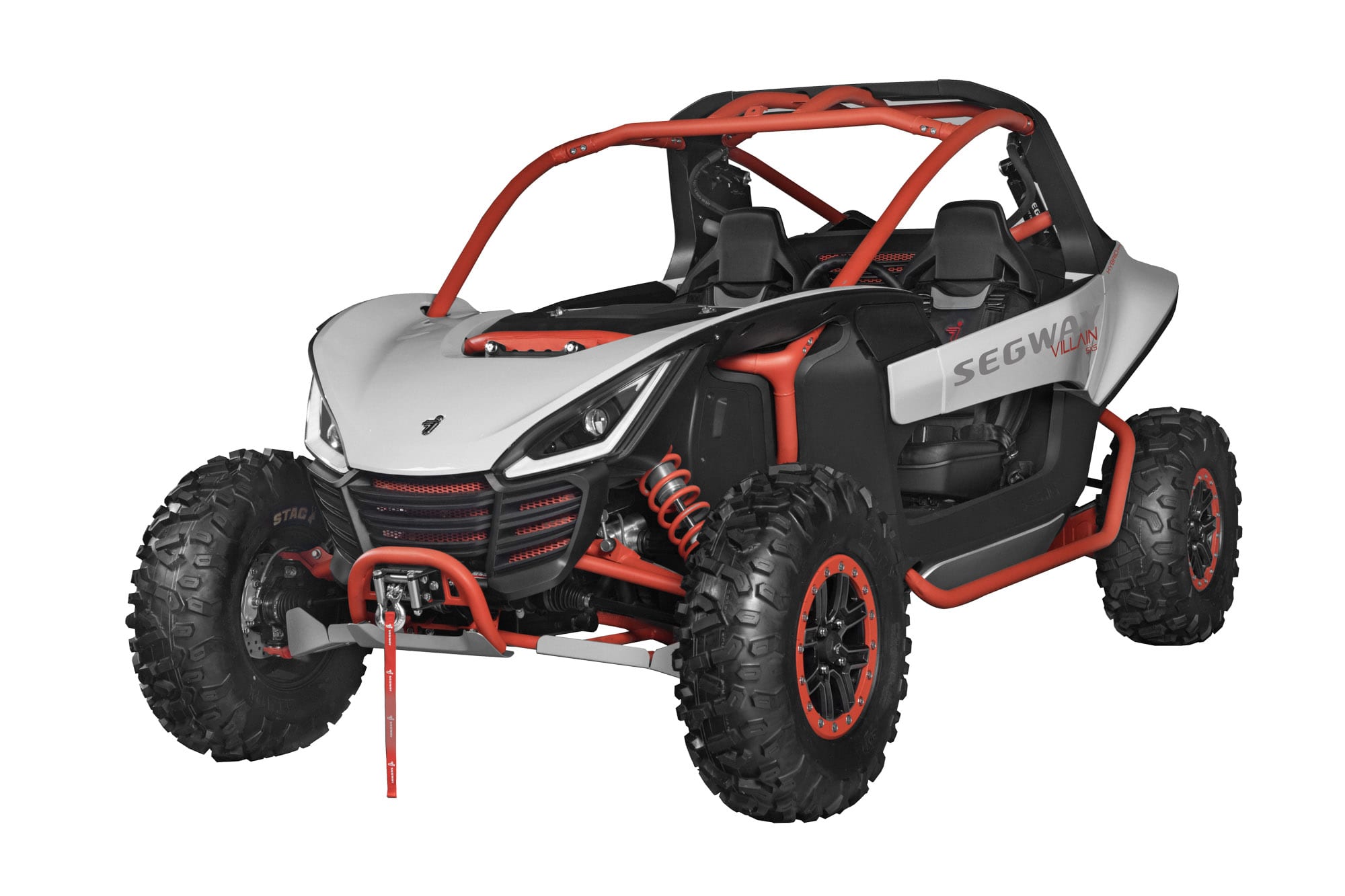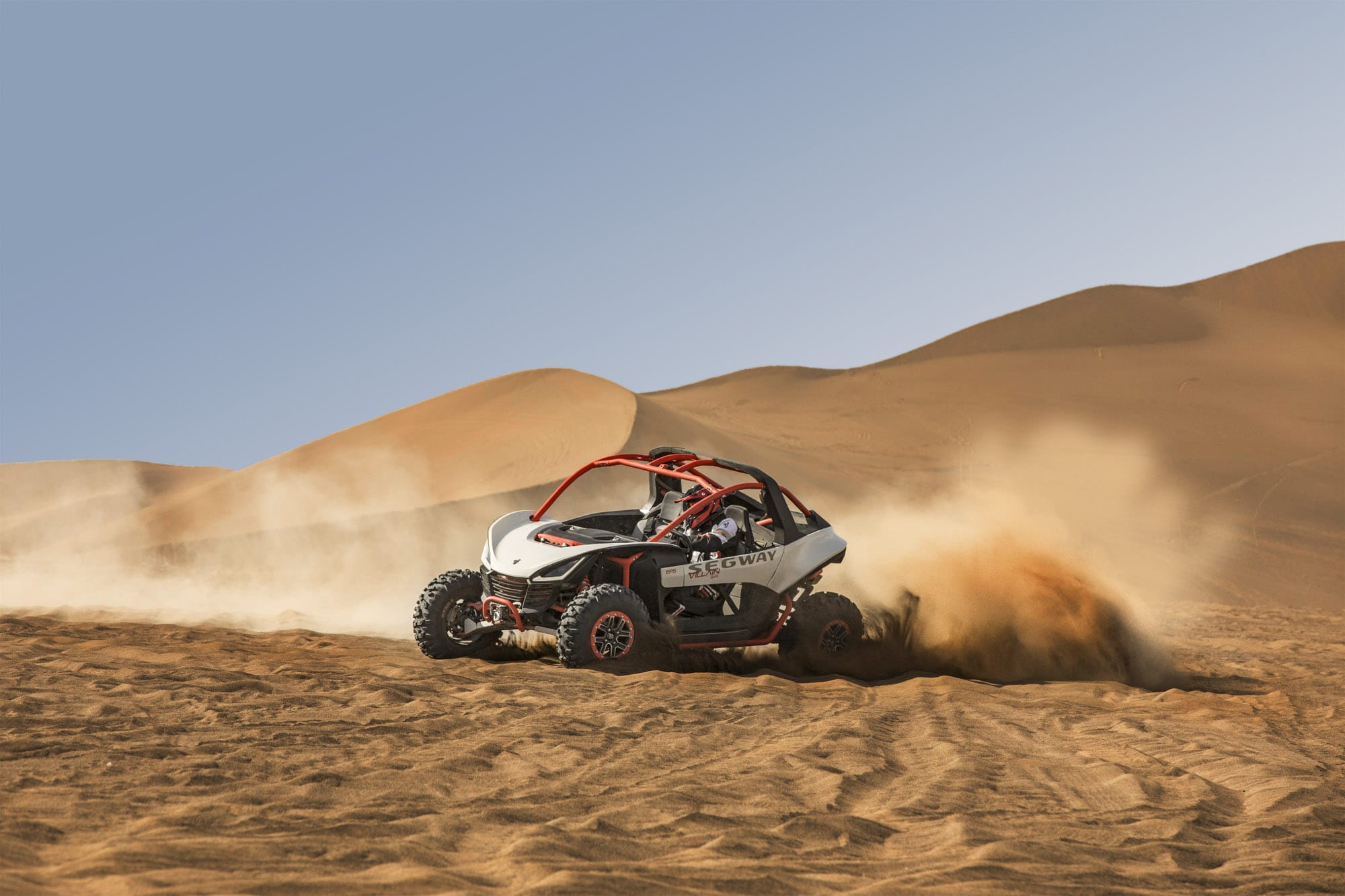 The Fugleman
This utility machine of the Segway world is ready to go to work with you. Check out this work horse's specs HERE.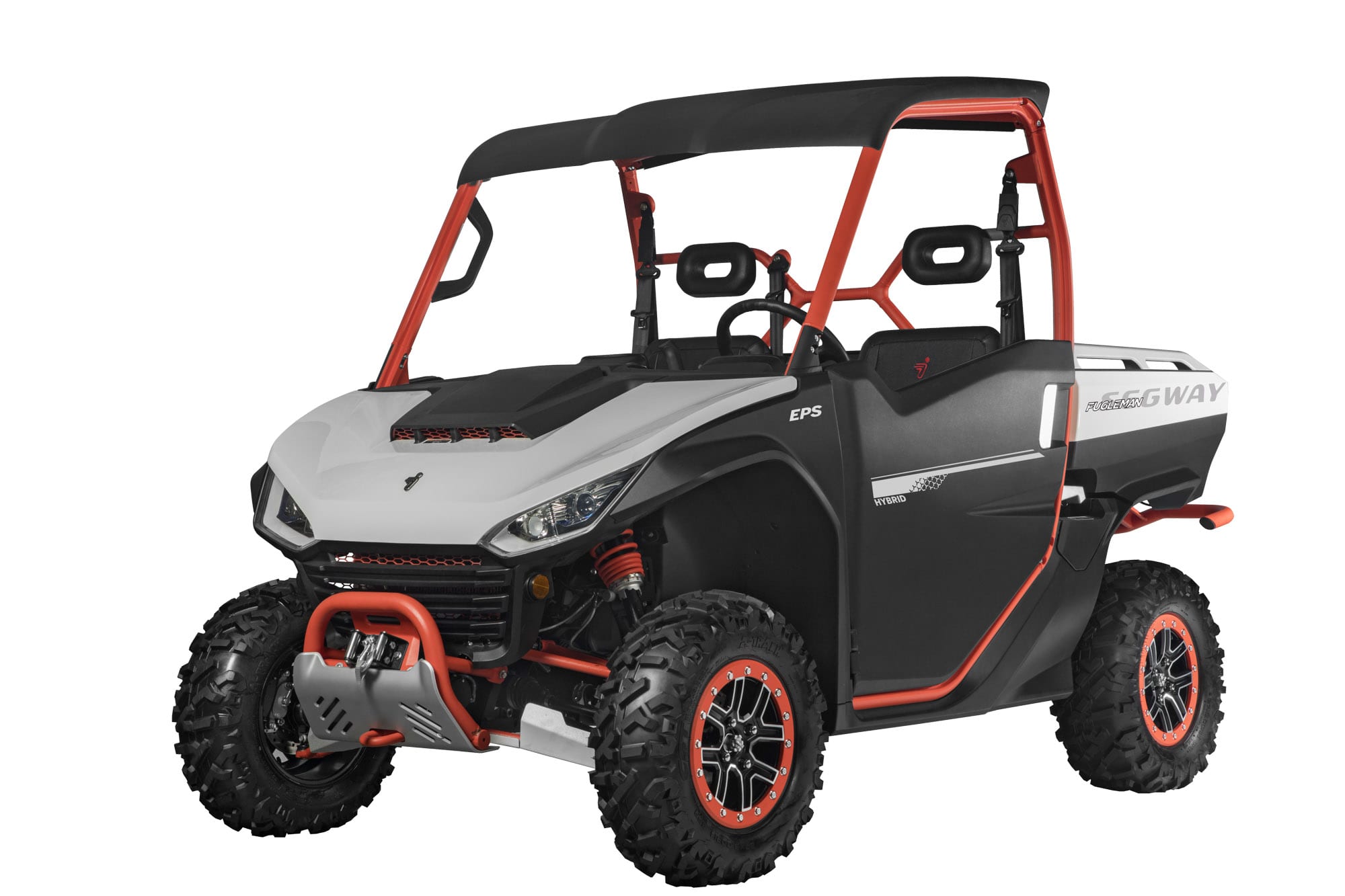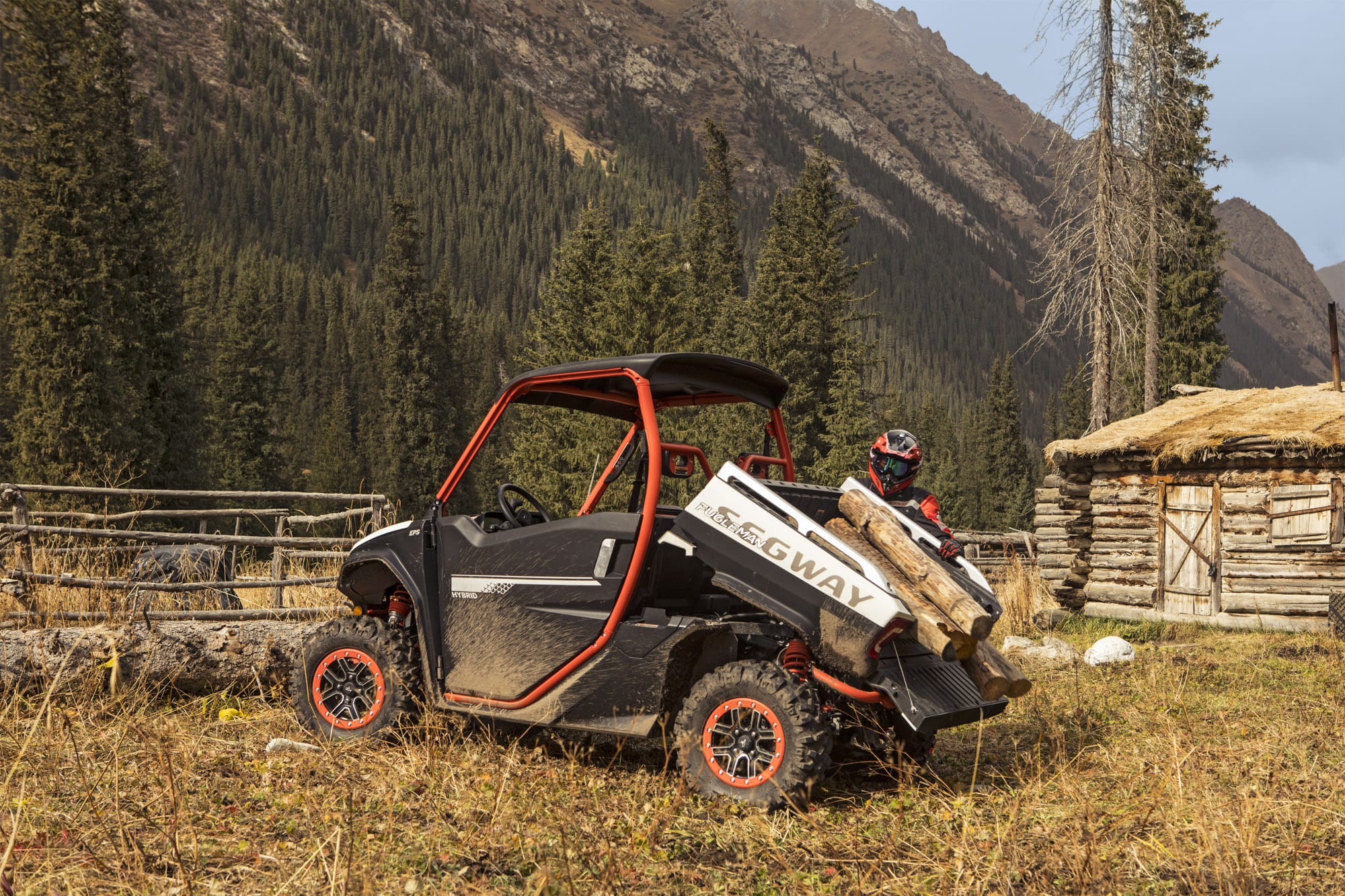 Hybrid Technology: the Future of Powersports?
Segway is bringing the future of all-terrain vehicles to our world of adventure and thrills: all three of these machines are available in numerous drive options, including the new hybrid version! The hybrid version of each of these machines will shock you as they are just as powerful than the non-hybrid vehicles we currently have on the market, and are said to have an even better performance. The hybrid version of these machines cut C02 emissions, are quieter than the non-hybrid versions, and most importantly, are more environmentally friendly!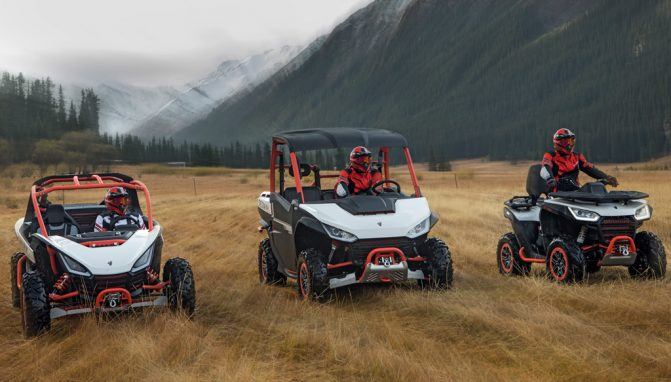 Advanced Technology That Connects You With Your Ride
Compatible with every Segway vehicle, the Segway app connects you digitally to your machine and equips you and your ride with superpowers not available on other off-road vehicles.
Some of the features you will have access to with the app are: a remote start feature, a safety package with rollover warnings, anti-theft, maintenance reminders, and navigation features. In fact, the GPS feature allows you to connect with your surroundings, track the locations you love in order to share them with your friends, and pin your destination so that it can be found for another day of adventure.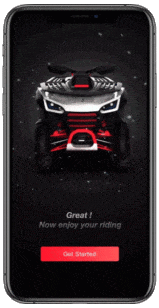 The app is available for both Apple and Android smartphones, and is downloadable prior to purchasing your new ride so you can be ready to travel, explore and share as soon as it arrives!
Reserve a Piece of the Future
There's never been a better opportunity to catch a glimpse of futuristic powersports. The Segway Powersports Concierge offers a personalized ownership experience from before you pre-order your machine until the end of its lifetime. From one-on-one customer experience to their Smart Moving Technology, the Segway team ensures all of your greatest riding desires are fulfilled from the moment you embark on your journey. Contact their team today to request further information or to reserve the ride of your life: contact the Concierge team!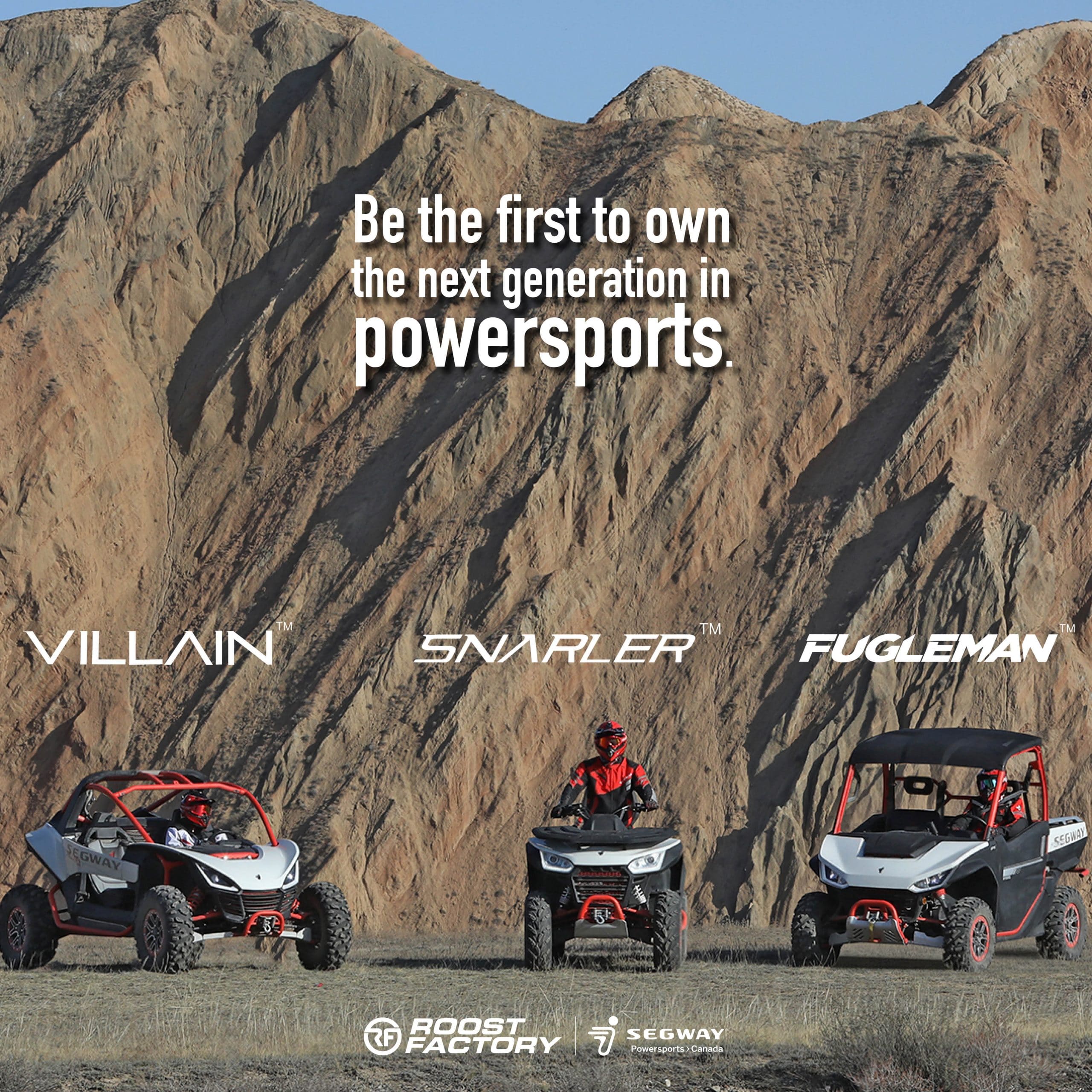 WIN YOUR RIDE!
Segway is currently holding a contest to win a Snarler ATV (valued at $7595) and a host of weekly prizes. Enter the "How I Would Ride My Snarler" contest with your creative story, and you just might become the lucky winner of one of the newest machines to come to Canada.
Could Segway be the future of the industry? Will your next ride be one of the first hybrids in Canada?
Let me know below with a comment!