CAN-AM celebrates 50 years of passion and innovation off and on the road
Can-Am celebrates its 50 years of history this year. It's fifty years rich in passion, development and innovation off and on the road.
And how can we celebrate BIG all these kilometers covered since then?
If you know anything about Can-Am's DNA, you know that they don't do things by halves. It's constantly about pushing the boundaries and innovating like no one else in the development of the products they present to their customers.
It was therefore by unveiling to Can-Am enthusiasts the rebirth of their legendary two-wheeled motorcycle last summer that they kicked off the celebrations of their fiftieth anniversary.
Maybe you already knew that? Even before being recognized for its famous three-wheeled motorcycle, Can-Am first became known and excelled in the field of two-wheeled motorcycles. And not just any one!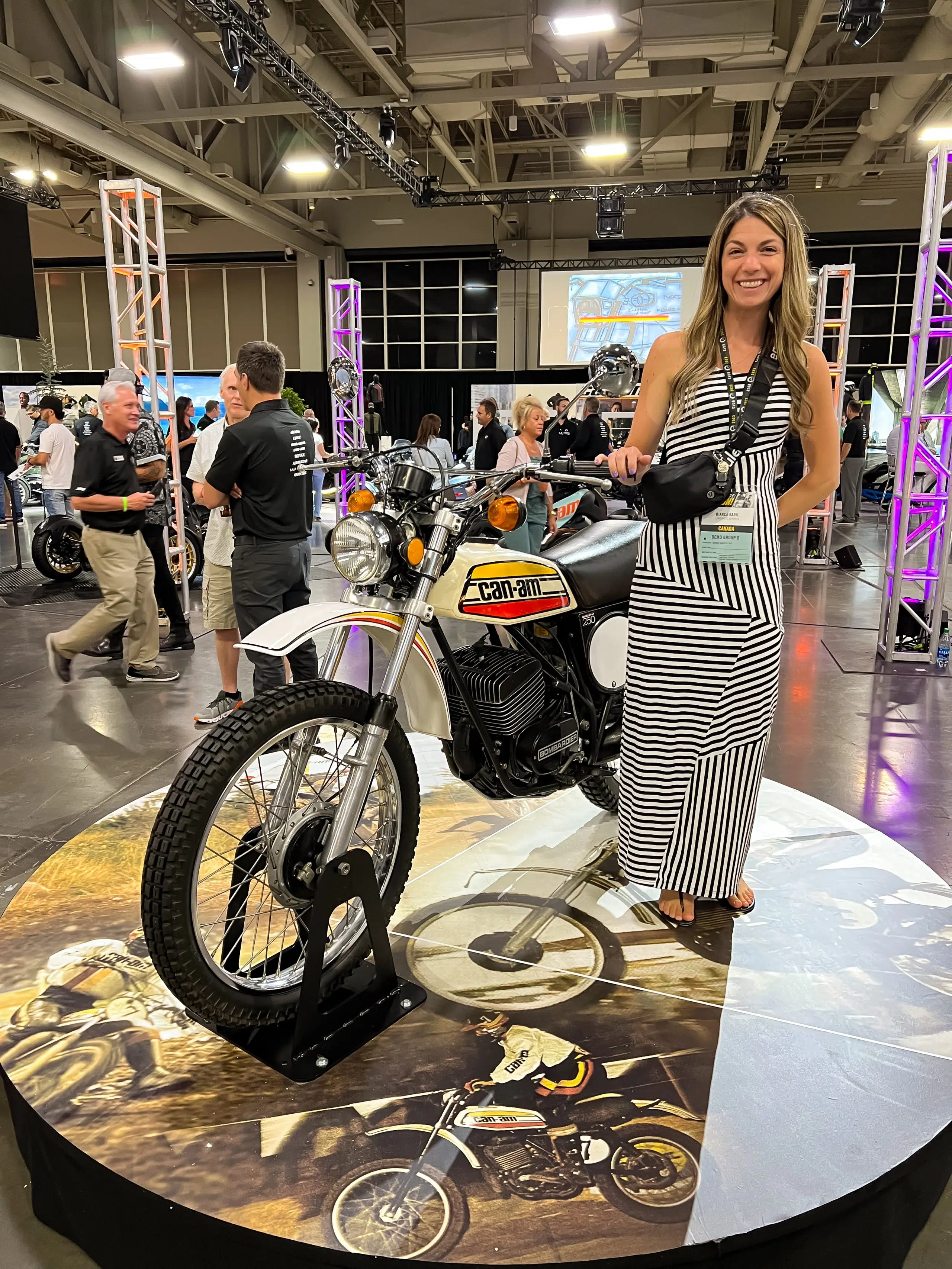 On the occasion of their 50th anniversary, I now invite you to go back a little in the history of Can-Am, from the seventies, to the new products for 2024.
Découvrez la vidéo célébrant les 50 années d'existence de Can-Am
1973, where it all began
1973, the year the very first Can-Am vehicle was introduced to the industry. And that vehicle is a two-wheel motorcycle, the MX, designed for endurance racing and motocross. It is the fruit of the work of a team of motorcyclists, racers, mechanics, designers and engineers, all determined to create a motorcycle that challenges the norms and standards previously established in the industry.
Thanks to the hard work of this team, after a multitude of tests, developments, defeats and successes, the Can-Am motorcycle, which arrives at the right time on the booming motocross market, becomes the fastest of its era and snatches the race victories.
Can-Am produced this famous two-wheeled motorcycle until 1987, then focused its energies on the development and marketing of other types of recreational motorized products.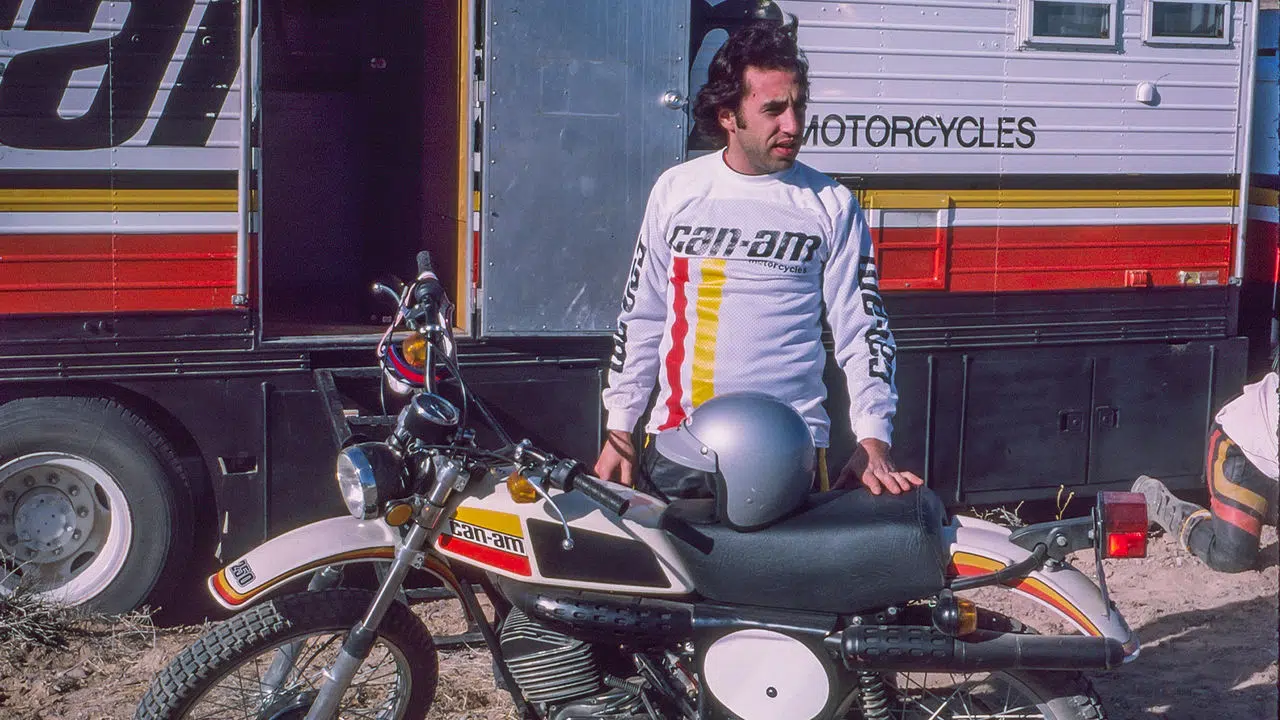 Découvrez les débuts et succès des motos deux roues Can-Am
CAN-AM OFF-ROAD
1997, the Can-Am ATV makes its debut
After a notable entry into the world of motocross racing, Can-Am continued its rise in the field of motorsports, making a bold breakthrough with its all-terrain vehicles (ATVs) in 1997. Can-Am reaps, once further success and its "Traxter" model was named ATV of the year by "ATV Magazine".
2007, a major brand overhaul at BRP
This year marks something of a renaissance for the Can-Am brand at BRP. ATVs will now all bear the Can-Am brand name. Over time, the off-road brand's offering will diversify to accommodate the range of models we know today.
Starting with the "Commander" range, introduced in 2011, with which Can-Am positions itself as a key player in the side-by-side industry. This versatile range allows its driver to combine both leisure and work.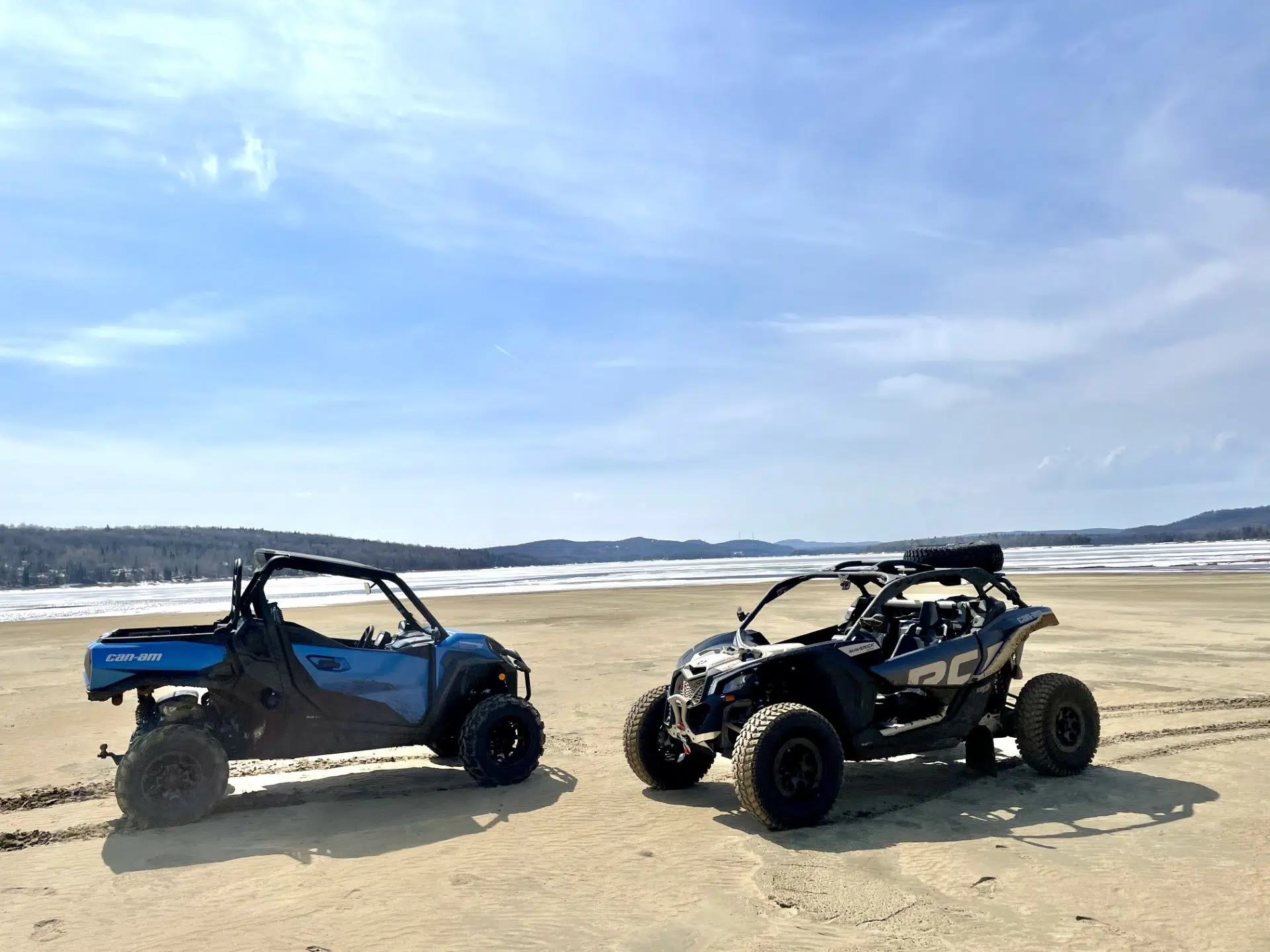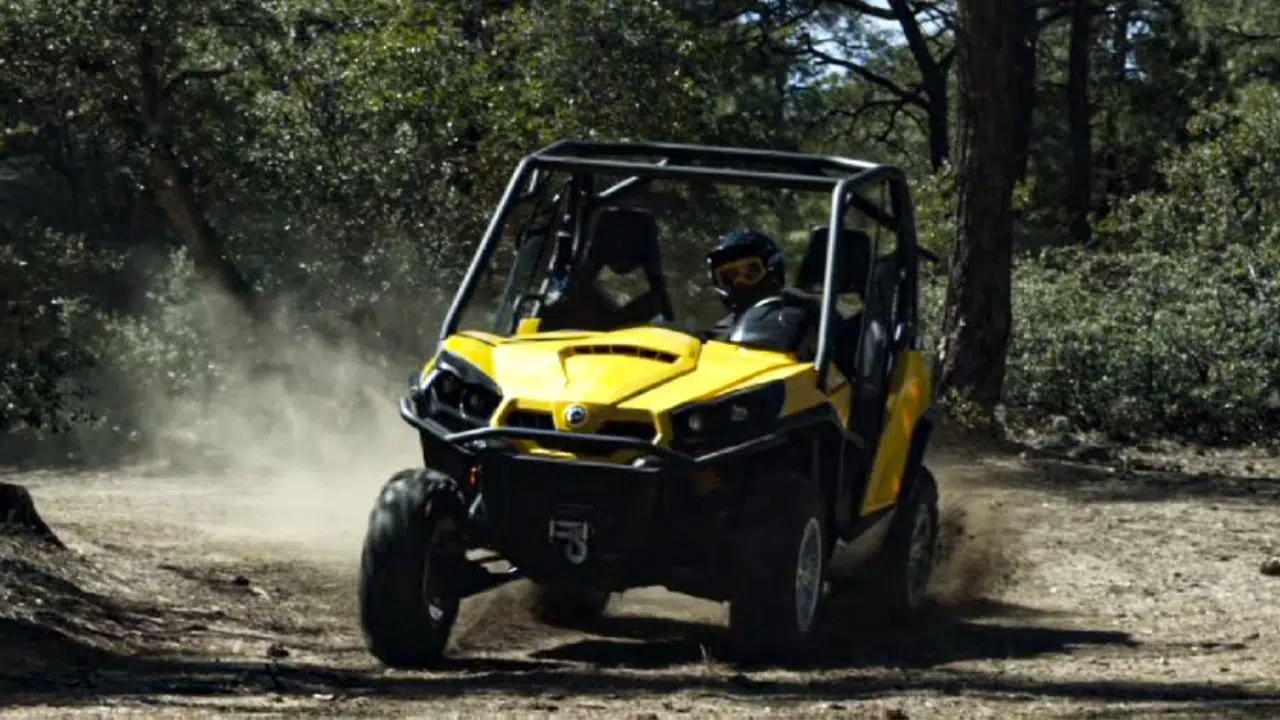 Later, in 2014, Can-Am unveiled an all-new side-by-side, the Maverick 1000R. Equipped with an unprecedented engine, it is still to this day a true racing beast difficult to match. It is now known as the Maverick X3. The Maverick range now meets the needs of drivers looking for adrenaline and performance.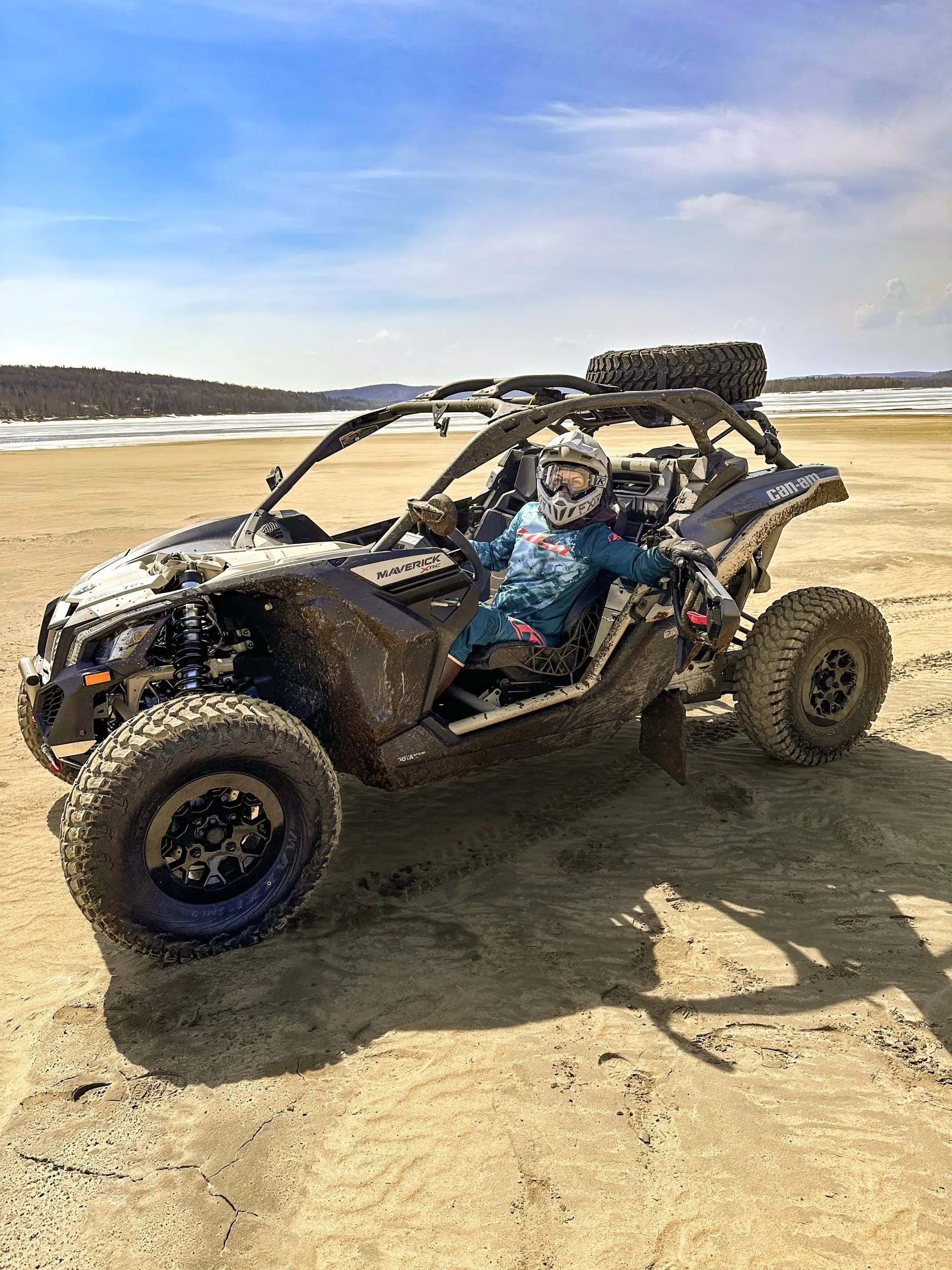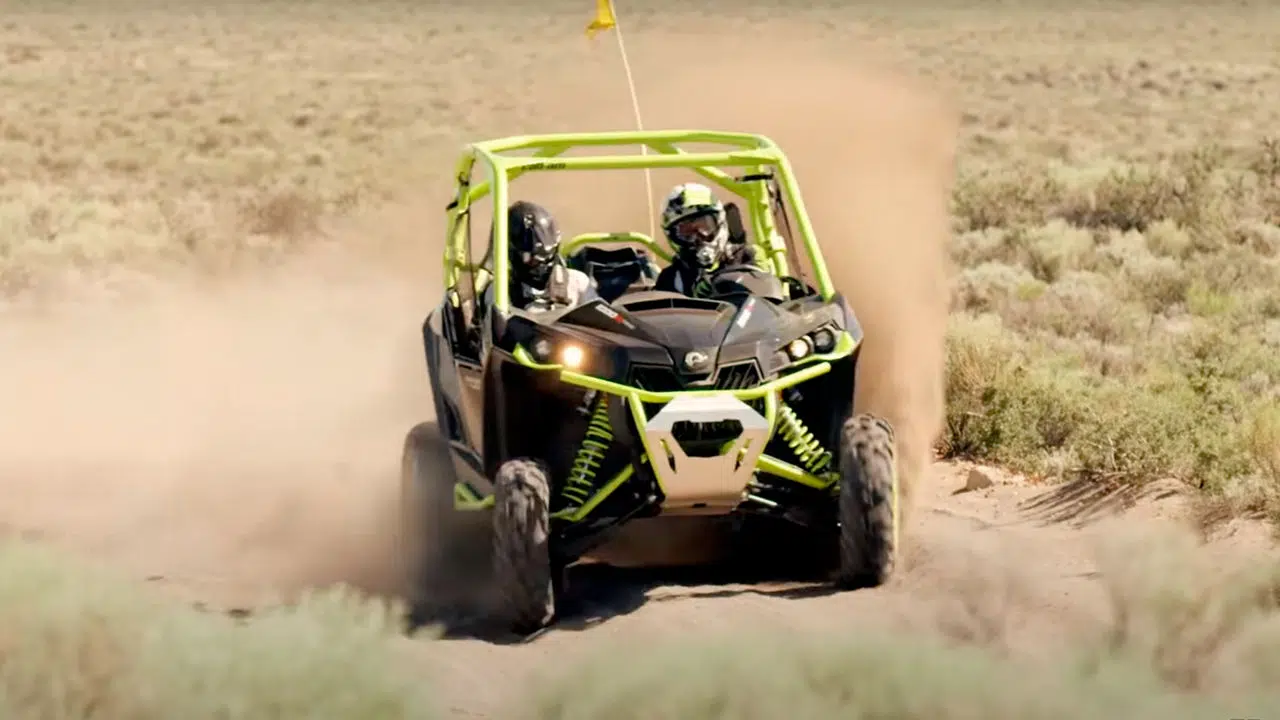 In 2016, Can-Am launched its "Defender" line; which he calls the industry's first utility side-by-side. Thanks to it, workers, farmers, breeders, etc., will now be able to benefit from an innovative product to facilitate the accomplishment of their daily tasks.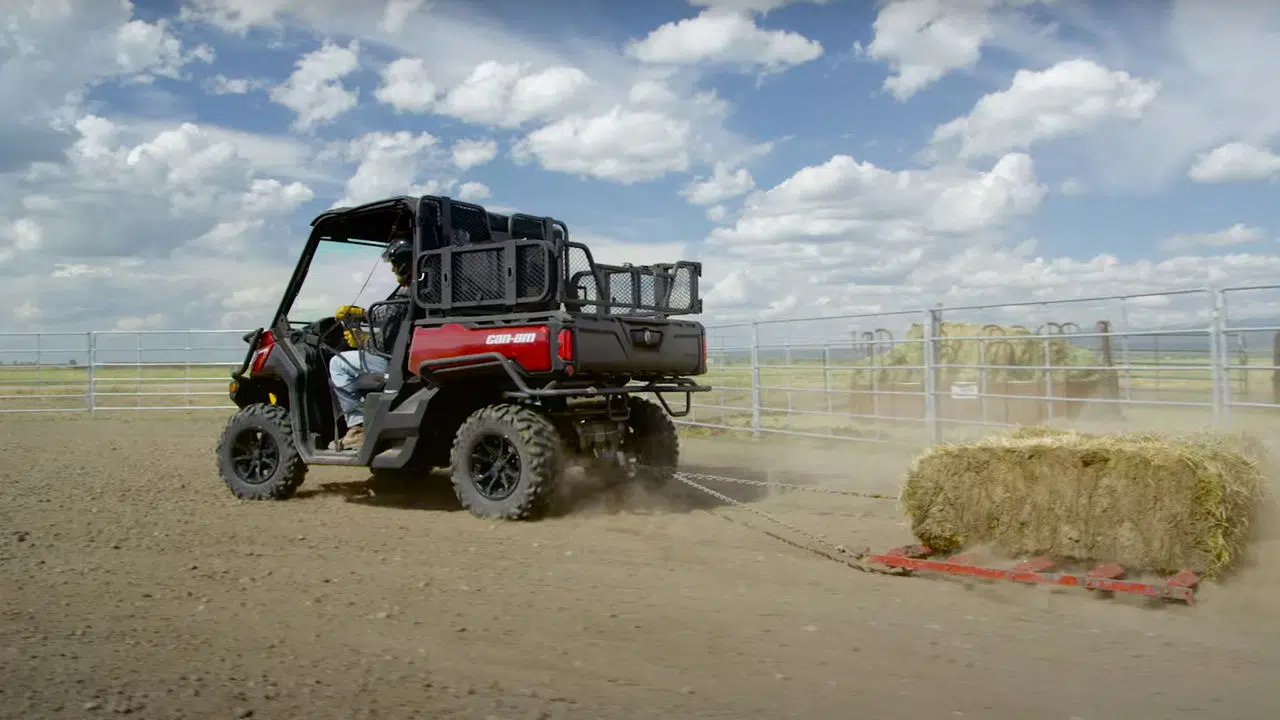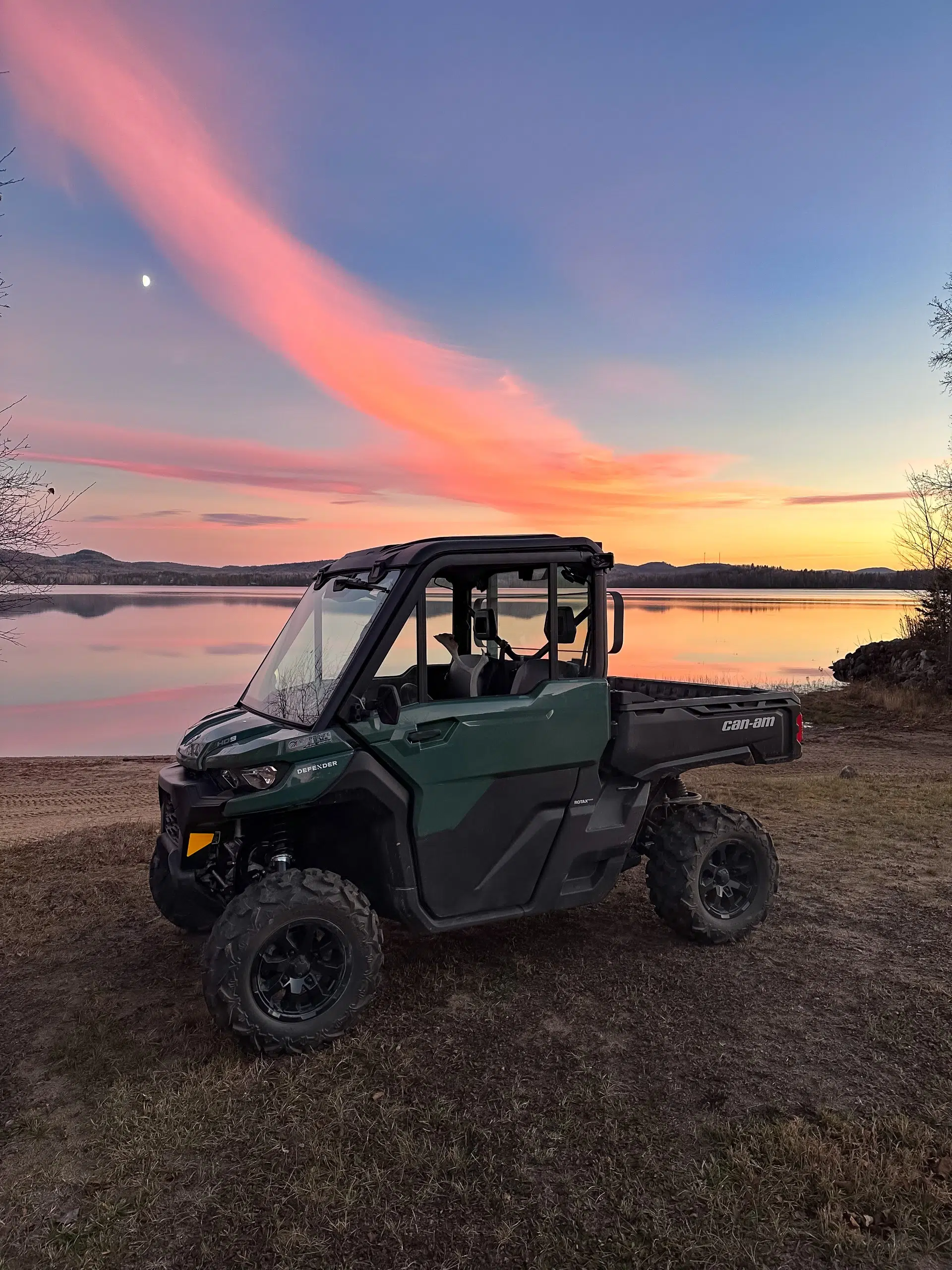 ON THE ROAD
1996, THE DESIGN OF A 3-WHEEL MOTORCYCLE never seen before
The brand has not stopped at off-road advancements all these years. At the same time, it has also developed a range of on road motorcycles.
In 1996, Can-Am literally revolutionized the world of motorcycles by designing its first 3-wheel motorcycle with the legendary Y architecture; the Spyder motorcycle. The first drawings of this motorcycle appeared as early as 1996, almost 20 years ago. The first Spyder vehicle entered the market in 2007, after more than 10 years of research and development.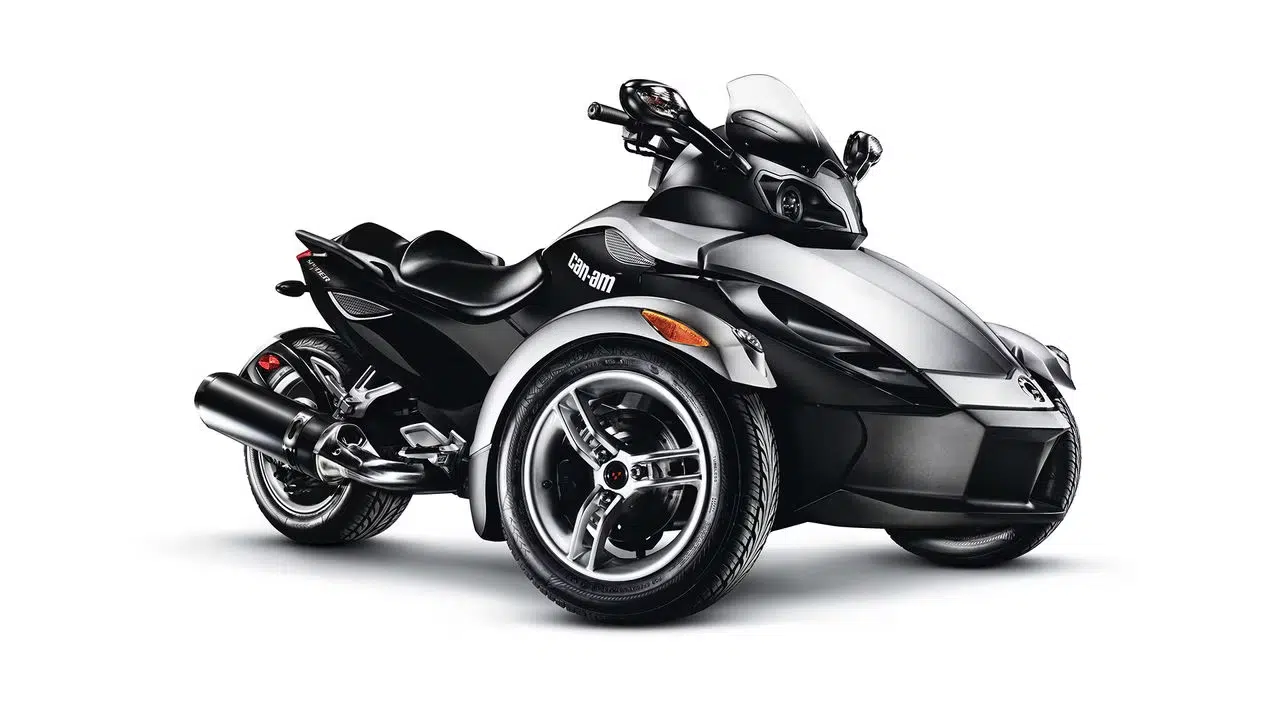 2015 to 2021, CAN-AM on road expands its range
Faced with the significant success of the Spyder three-wheel motorcycle, Can-Am continued, during this period, to expand its product range, offering three-wheel motorcycles meeting the different needs of its customers.
This is how the Can-Am Spyder F3 model was introduced in 2015, offering more performance and a much more pronounced driving feeling, while presenting its driver with a different "cruiser" style driving position.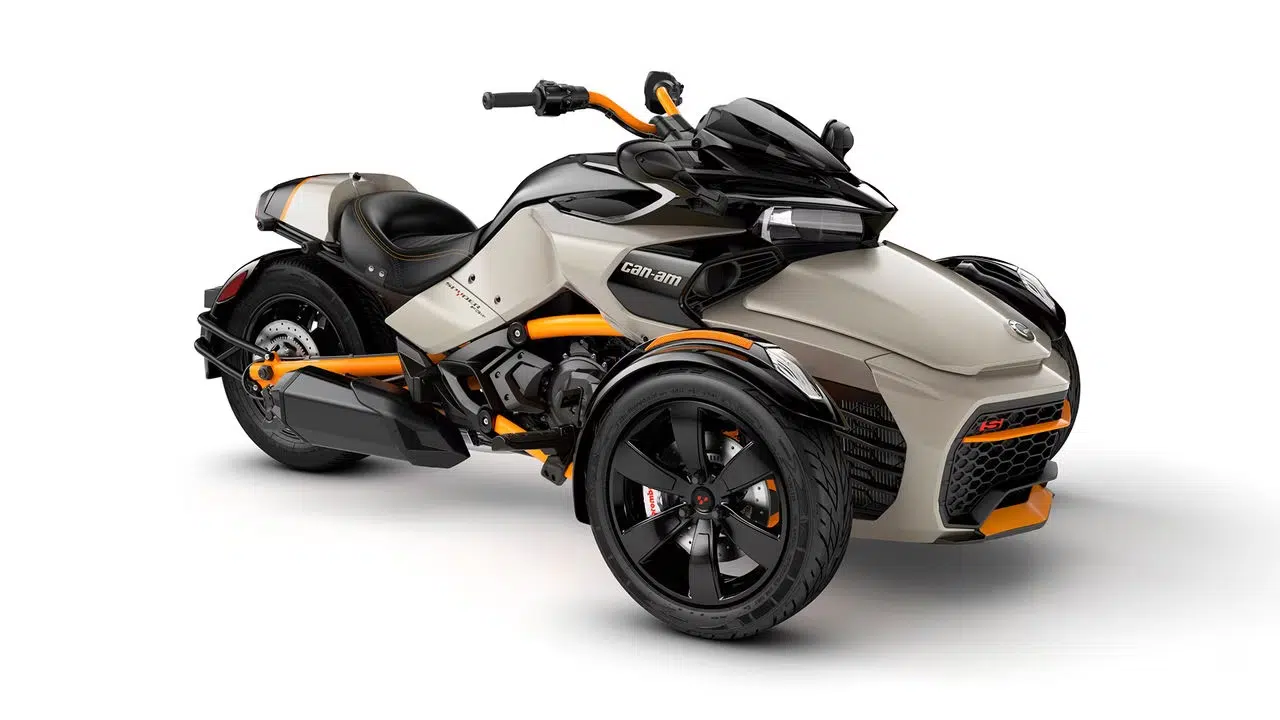 Later, in 2018, Can-Am presented us with a completely redesigned three-wheel motorcycle. Playful, smaller in size and letting us feel the road more when driving, the Can-Am Ryker makes its debut. More affordable and accessible, this motorcycle which gives us confidence, while offering us the pleasures of riding a motorcycle on the road, allows several new motorcyclists to also take the handlebars with passion.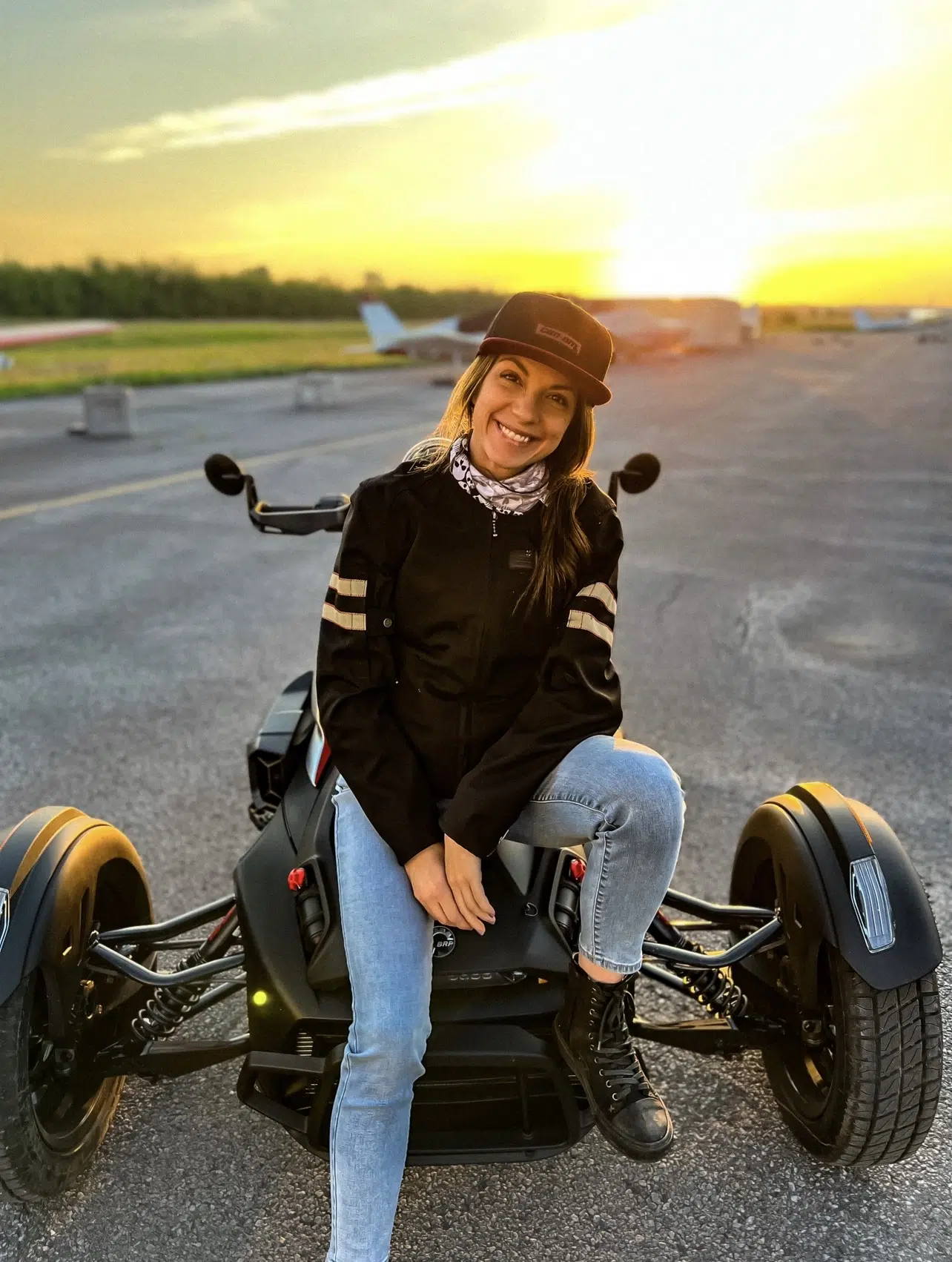 Then, in 2019, the Can-Am Spyder RT was redesigned to offer drivers the ultimate in luxury and comfort on the road. This latest vehicle attracts the attention of "touring" type drivers swallowing miles after miles of road.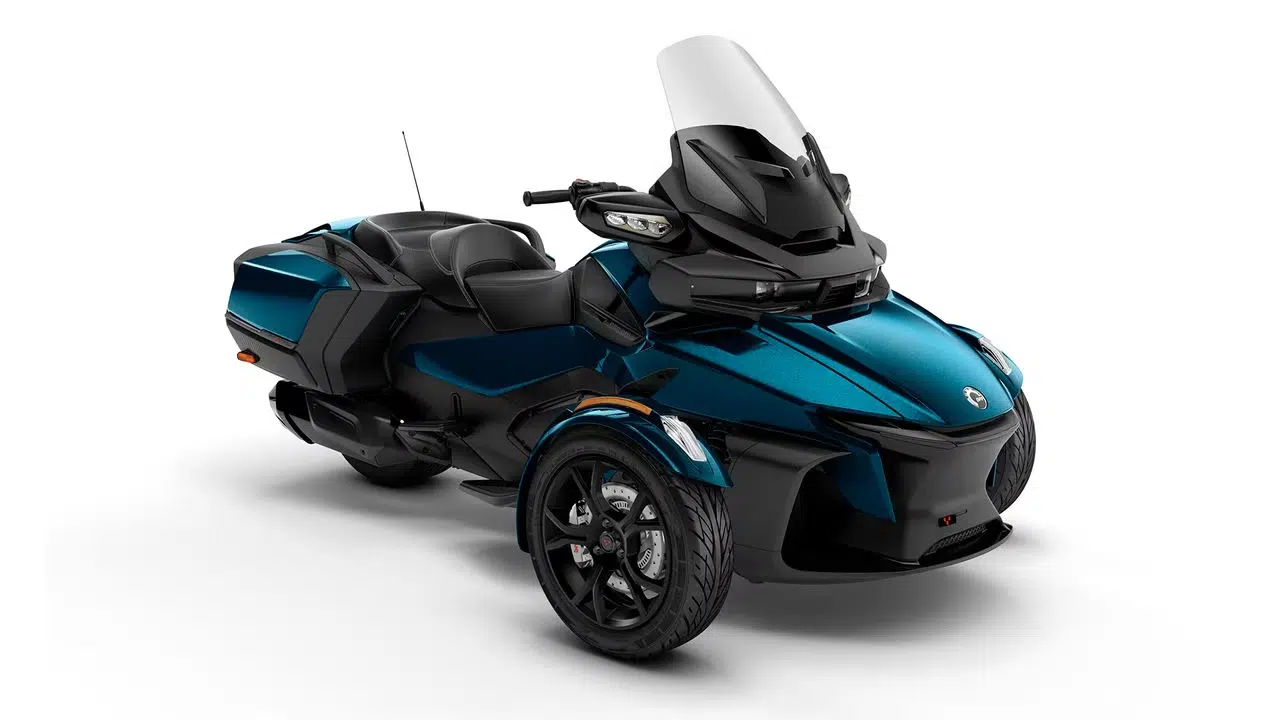 2022, the rebirth of a legend and electrification
The future of Can-Am is modern and electrified. Can-Am moves forward with passion and determination towards progress and innovation, but does not forget its roots and its history.
This is why, by unveiling its fully electric two-wheeled motorcycles last year: the Pulse (urban motorcycle) and the Origin (dual-purpose motorcycle), Can-Am explained to us that these motorcycles were in fact inspired by the first Can- Am from the seventies.
If you pay close attention, you will find a multitude of nods to the legendary motorcycle that made Can-Am successful on the motocross scene at the time.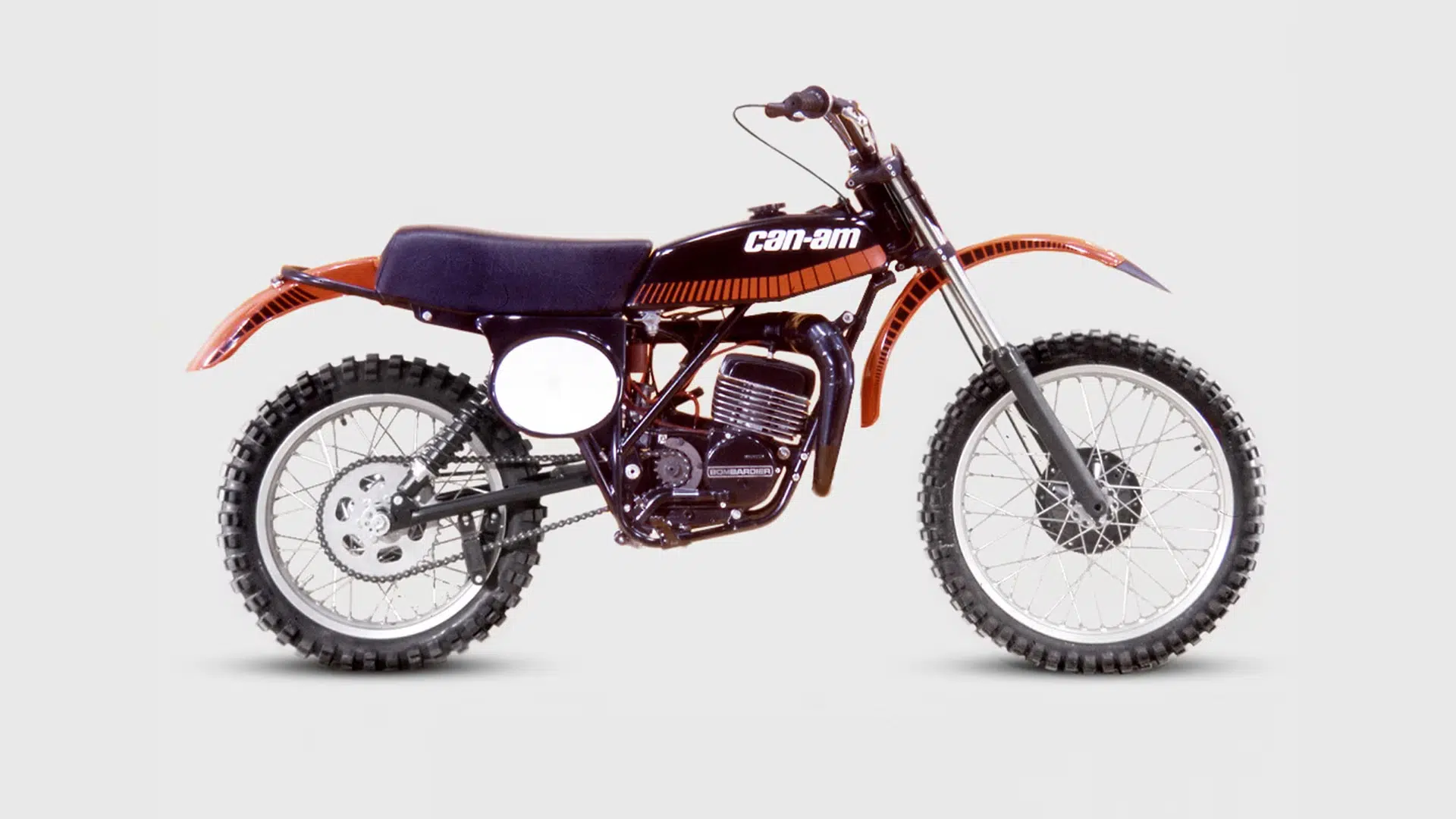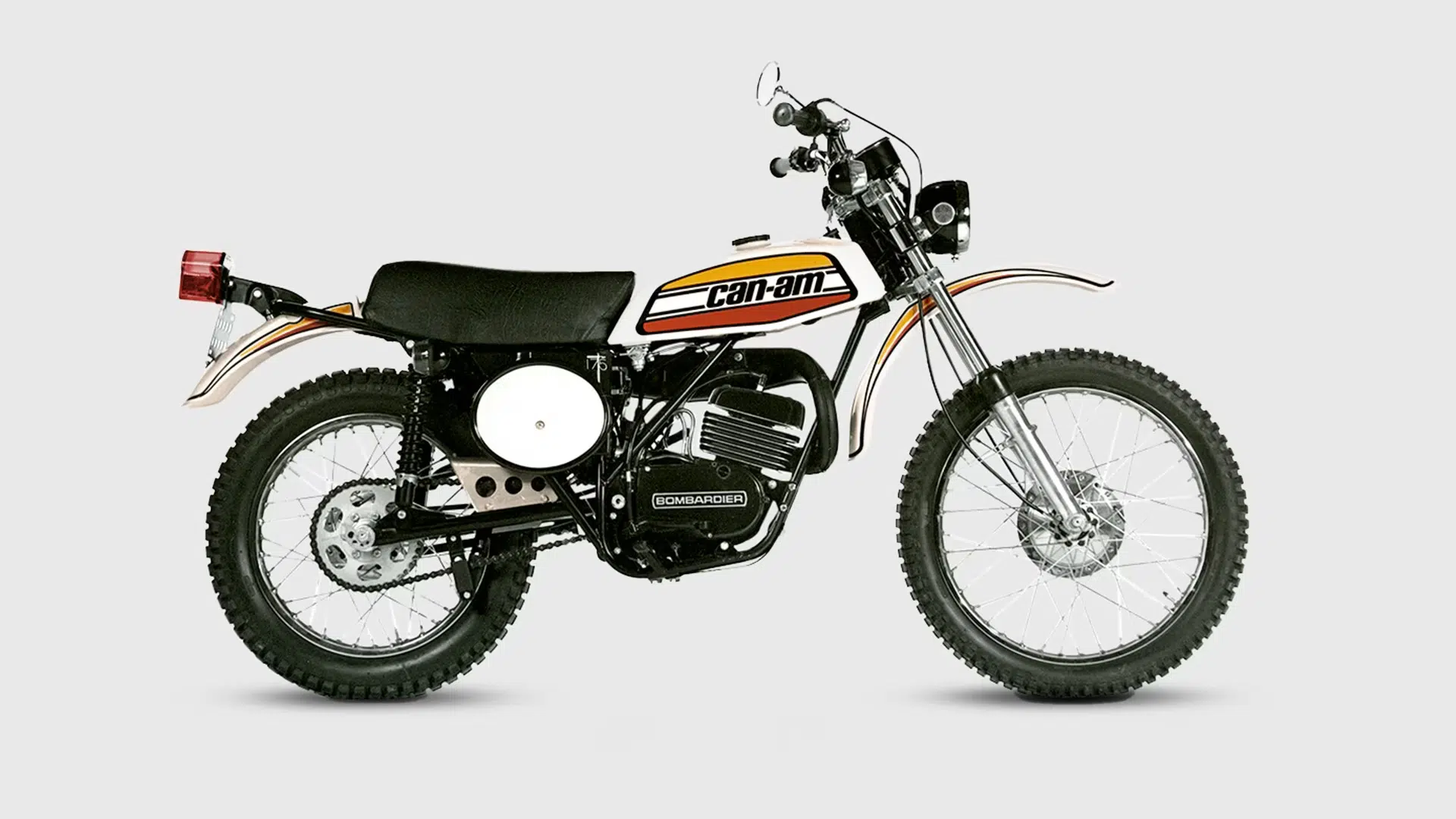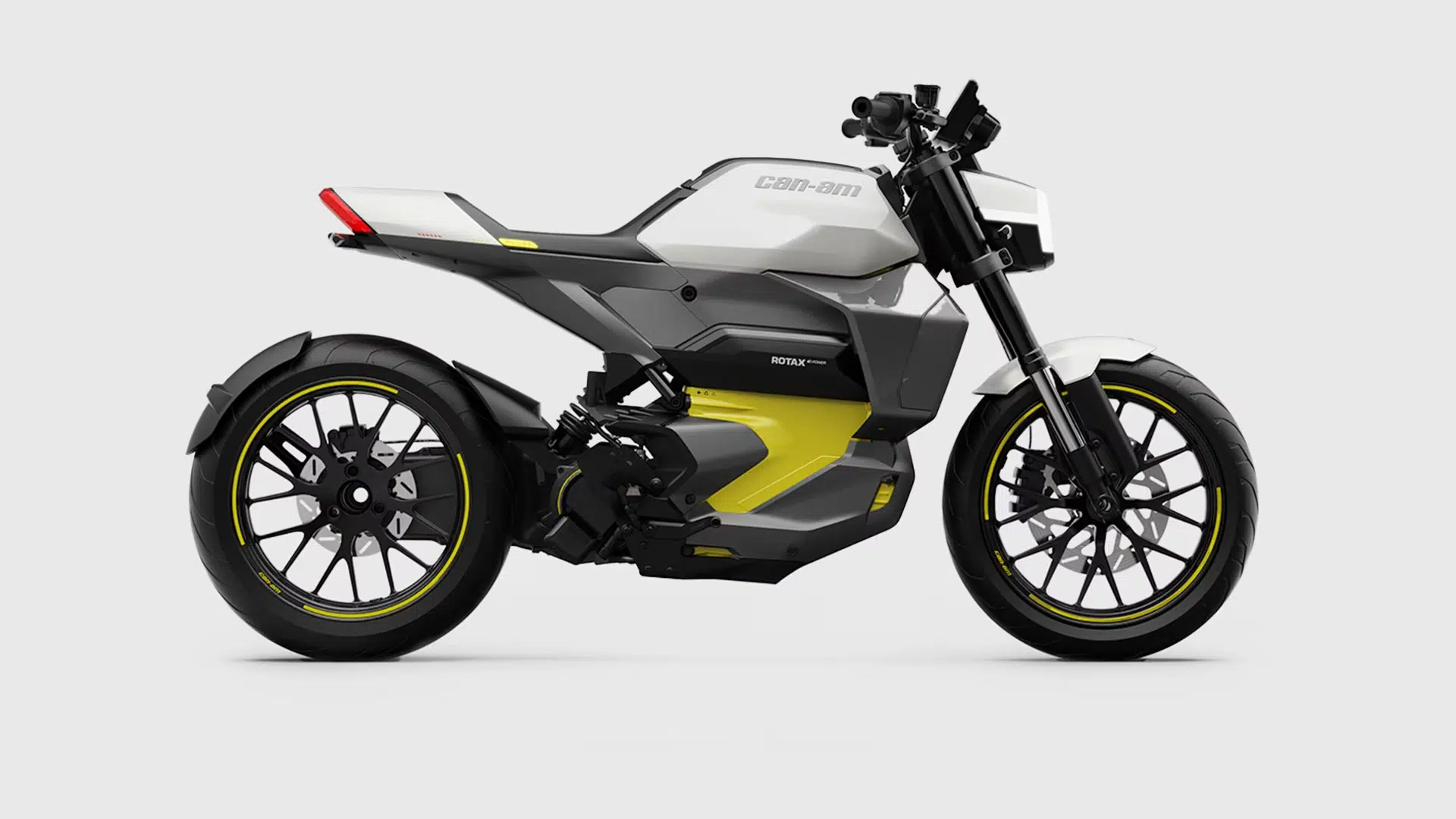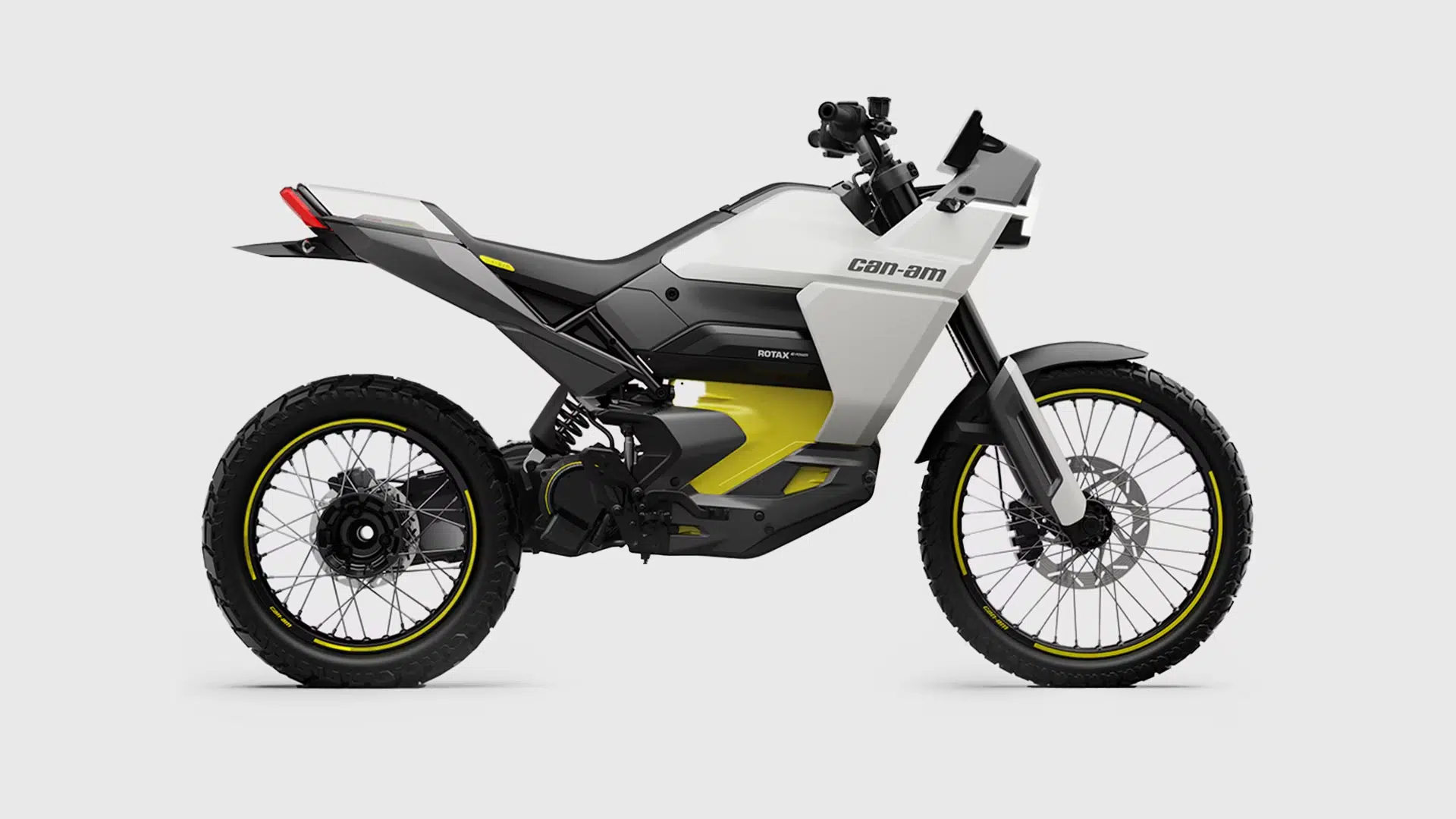 With the Pulse and the Origin, Can-Am begins its return to the world of two-wheeled motorcycles, while meeting the needs of a new category of riders. Can-Am describes the Pulse as an agile and balanced everyday urban motorcycle.
As for the Origin, we are told that this dual-use motorcycle is designed to offer new sensations, both on the road and on trails. It is also a tribute to Can-Am motocrossers of the past.
Both inspired by the Can-Am heritage and powered by an all-new Rotax E-Power engine, these motorcycles will offer level 2 fast charging. However, we still know few details regarding their real autonomy, performance, price, etc.
These motorcycles should normally be made available to the public for the year 2024. Until then, we hope to learn more about them, and perhaps even more, during the BRP 2023 Club which will be held at the end of August.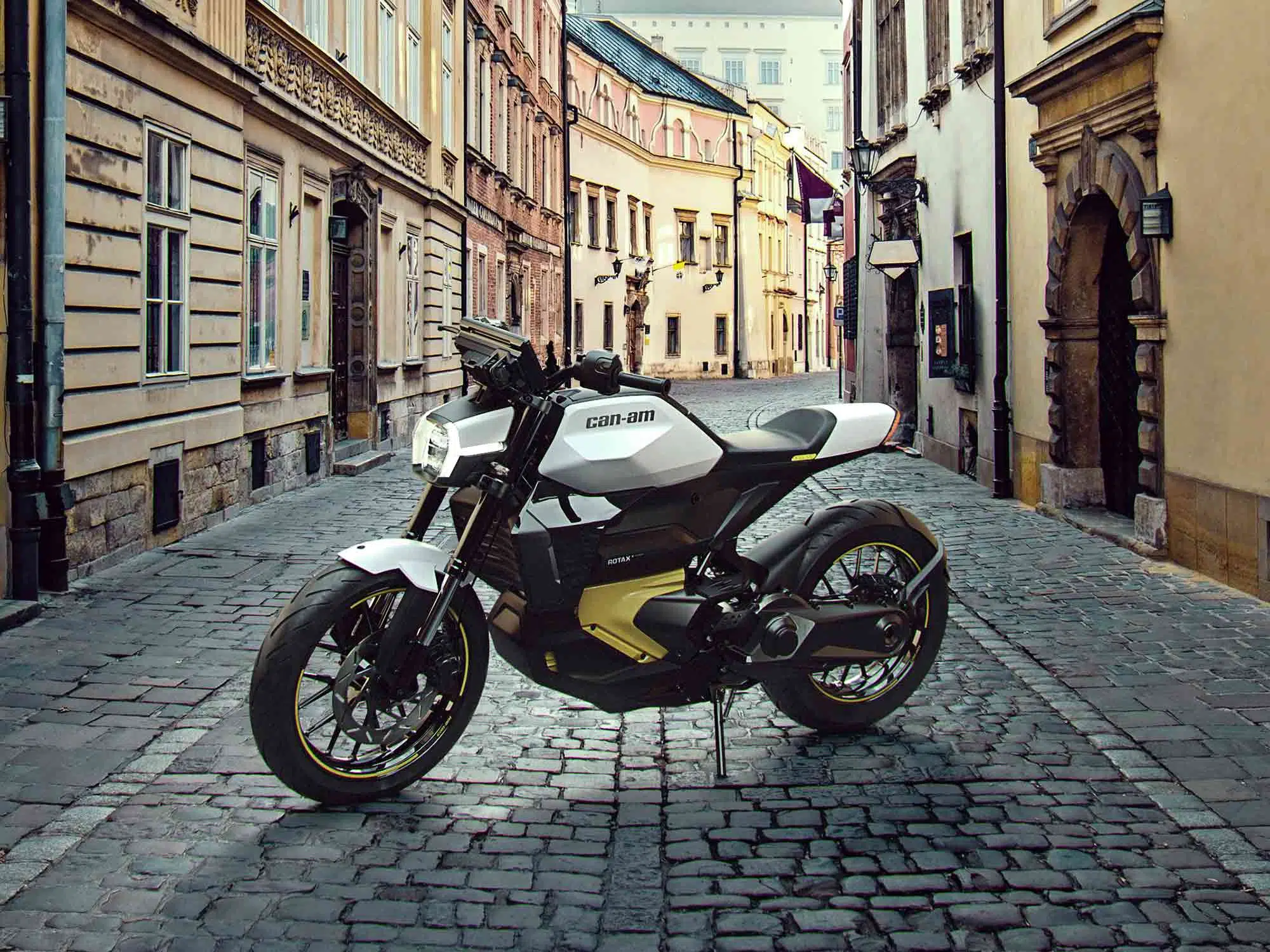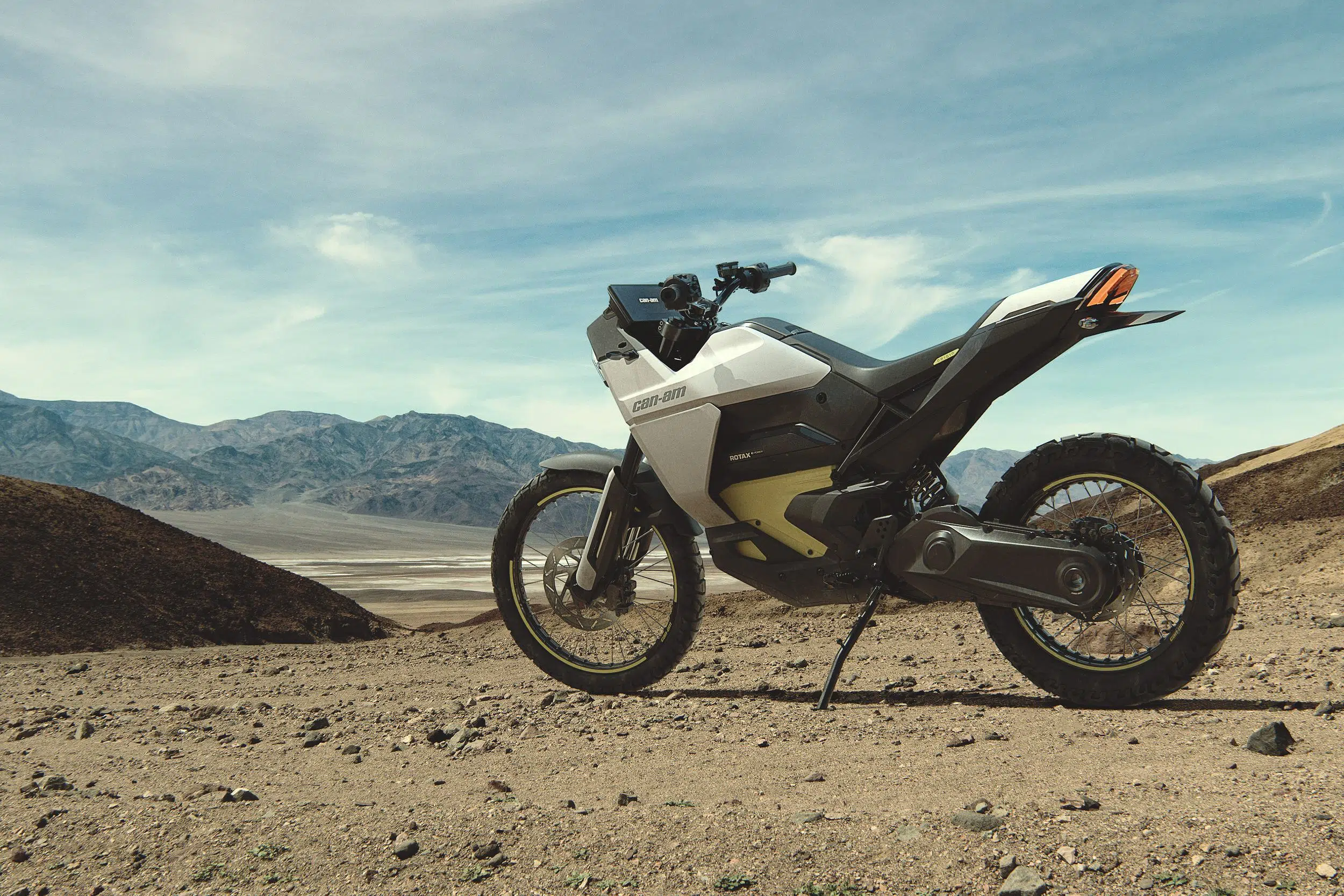 AND THAT'S JUST THE BEGINNING
And you know what? This is only the beginning of this renaissance, Can-Am tells us! We can therefore hope that other two-wheeled motorcycles will enter the Can-Am family in the coming years. Will we be entitled to an electric "motocross" type motorcycle? I'm definitely raising my hand for the chance to drive first!
Découvrir tout le travail derrière le développement et la renaissance des motos deux roues Can-Am
IN CONCLUSION
Can-Am recreational products represent fifty years of history, passion, development and innovation. That's fifty years during which Can-Am was able to go where no other manufacturer had yet gone. In my opinion, this is what helped lead them to the success and position of importance that they have managed to carve out for themselves in the industry.
By constantly developing, expanding and optimizing its offering, Can-Am strives to meet the needs of the entire community of current and future motorcyclists, while promoting values of integration and diversity.
I particularly appreciate the message that the company has been conveying over the past year: "We can all ride". With this message, Can-Am encourages riders of all ages, genders and backgrounds to join the motorcycle community.
As a Chicks and Machines, I cannot ignore a Can-Am initiative going in the same direction, particularly aimed at women drivers: "Women of On-Road". This is a group encouraging women to overcome their various fears about road motorcycles and to take the handlebars themselves with confidence. We focus on sharing, encouraging, learning and promoting the integration and development of women in this field.
Now, who plans to ride the next Can-Am electric two-wheel motorcycle? Will you go for the Pulse or the Origin? For my part, my choice is already made! I will let you guess.
For more exclusive content about Can-Am two-wheel motorcycles, follow @canammotorcycles on their Instagram and Facebook accounts.
See you soon!
Bianca B.