Kenny U-Pull, the Cadillac of the "scrap yard"
If, like me, you're someone who likes to "play around" on their cars or even fix them, I've found the solution for parts at an excellent price. As a bonus, you will have the opportunity to feel like a mechanical genius. So I'm transporting you to the world of a Canadian company that has been working for over 55 years: Kenny U-Pull.
With car recycling yards across Quebec, Ontario, Nova Scotia and New Brunswick, Kenny U-Pull is a master in the art of recycling cars. Since 2008, over a MILLION cars have been recycled. Let me explain why Kenny U-Pull is THE master in his field.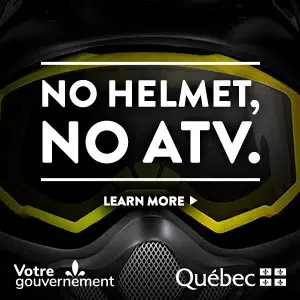 Here's what this article will cover:
the story of Kenny U-Pull,
the purchase of vehicles,
the sale of used parts,
the sale of batteries,
the recycling process,
the sale of vehicles,
the Breakfast Club,
the Kidney Car program.
The story of Kenny U-Pull
Kenny U-Pull made its debut in Montreal in 1968 as Kenny Auto Parts. Its founder, Mr. Alfred Kenny, was definitely a pioneer in the sale of used parts as well as in the recycling of cars.
In 1992, Kenny U-Pull went all out. The company partners with the Kidney Car program. Three years later, in 1995, Kenny U-Pull became the one and only official Quebec partner of the Kidney Car Foundation.
In 2008, the Canadian company American Iron and Metals (AIM) acquired Kenny Auto Parts. This gives the company a new lease on life when it comes to technology for recycling used cars; it was also during that year that their very first website was launched.

In 2010, Kenny Auto Parts not only changed its name to become the FAMOUS Kenny U-Pull, but also the way it went about selling used parts.
We move from the concept of "counter sale" to that of "self-service" which, in my opinion, is much more fun and instructive for the little mechanics of this world. In addition, the new sales concept begins in the very first branch, that of Laval, which was formerly Kenny Auto Parts.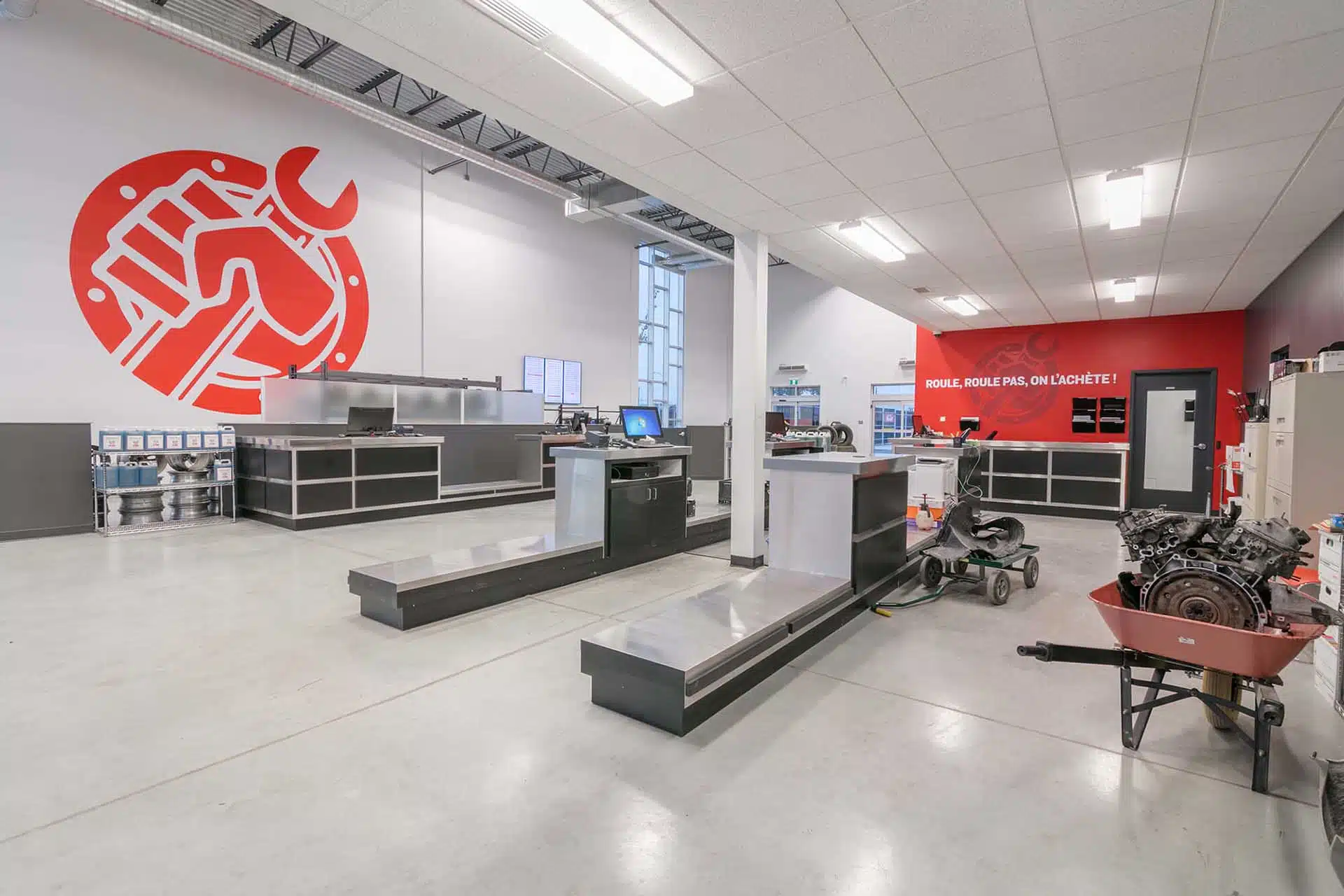 In 2013, Kenny U-Pull opened a 5th branch in Hamilton, Ontario. The family keeps growing. In 2015, the company opened its 9th branch in Nova Scotia, more precisely in Elmsdale. The expansion continues. In 2017, Moncton, Nova Scotia, is targeted for the opening of the 16th branch.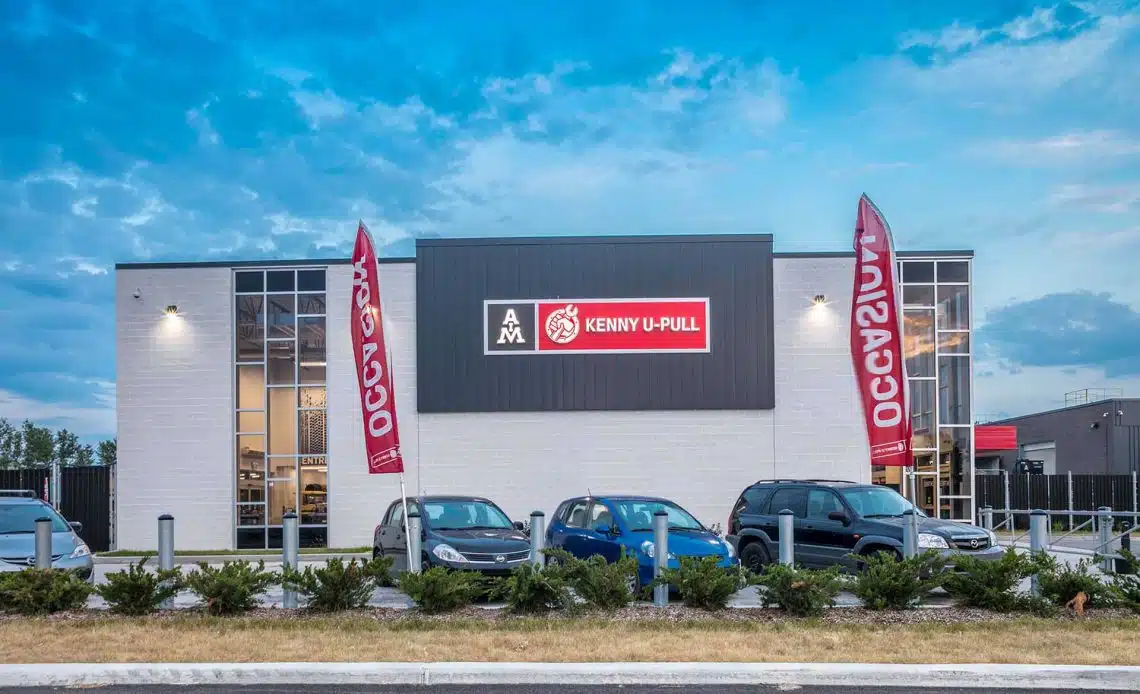 After more than a year of global pandemic, Kenny U-Pull opens its 25th branch in Ontario. People of Peterborough, now you can enjoy it. Last October, Kenny U-Pull inaugurated a second branch in Ontario, more precisely in Ajax. Starting Spring 2023, it's the city of Windsor's turn (ON) to be part of the Kenny U-Pull team.
We must not forget to mention the branches that are already well established.
In Quebec: Saguenay, Rouyn-Noranda, La Prairie, Lévis, Drummondville, Gatineau, Montreal, Trois-Rivières, Sainte-Sophie, Sherbrooke, Saint-Augustin, Saint-Lazare.
In Ontario: Cornwall, London, Newmarket, North Bay, Sudbury, Ottawa, St-Catherines.
It's everywhere !
For exact addresses:
The purchase of vehicles
Kenny U-Pull buys used vehicles that can no longer be on the road for various reasons or are still functional. Know that this is how they fill their yards. Your clunker is going to do a lot more good and go a lot further by selling it to Kenny.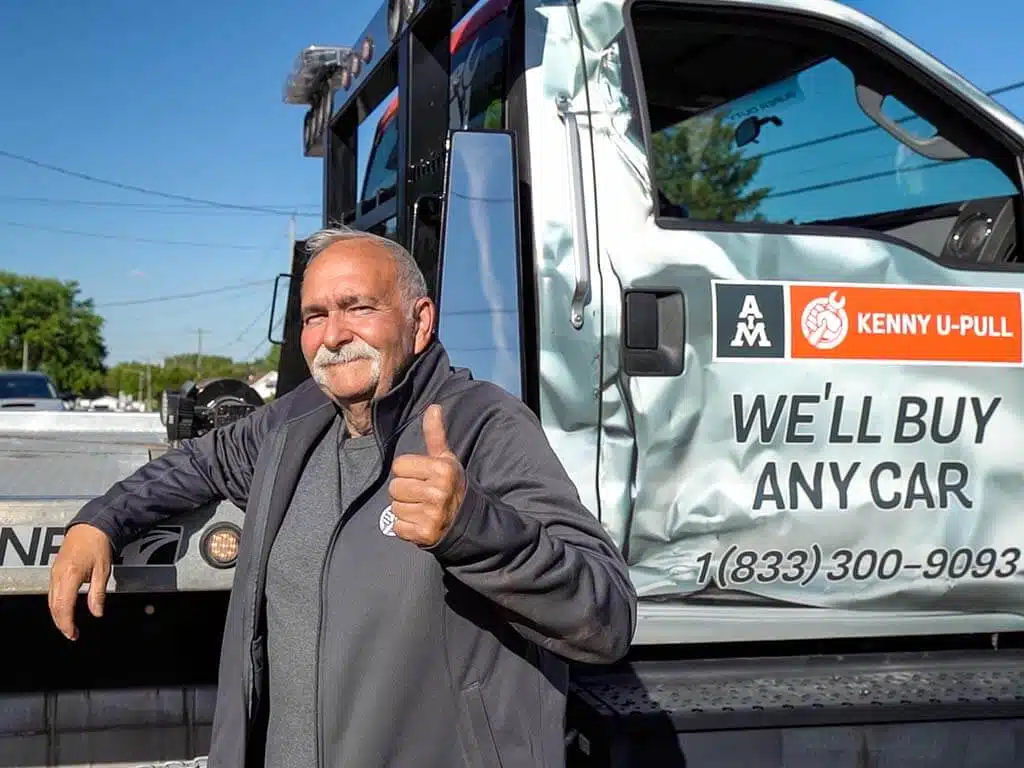 Three simple steps:
Contact Kenny to get a price for your fabulous car. You can also fill out the form on their website.
Schedule towing which, by the way, is TOTALLY FREE. The driver picks up your car at your place.
The driver does a little inspection. He gives you all the legal documentation for the SAAQ. Once your old car is on the trailer, the driver gives you CASH and GOODBYE beater.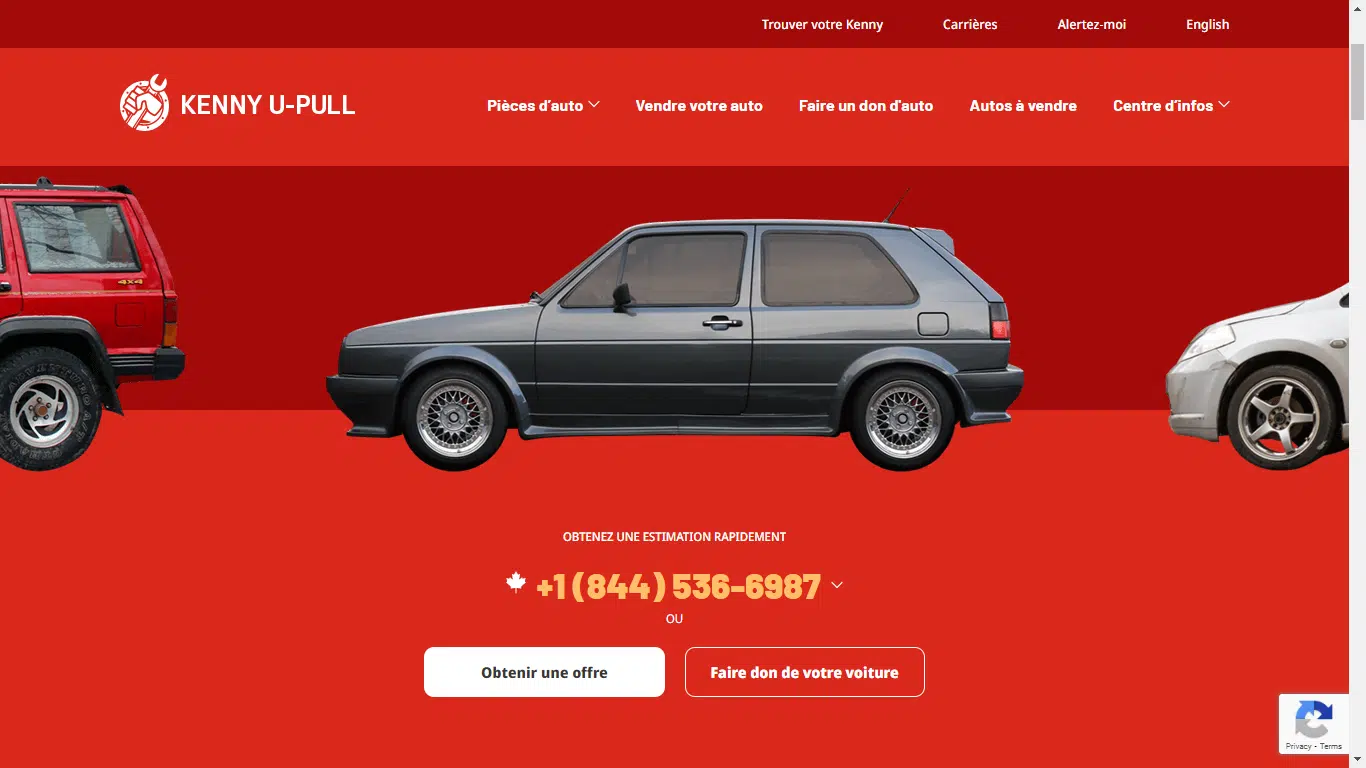 Sale of used parts
As most of you already know, Kenny U-Pull sells used parts, according to a concept of their own.
You go get the part(s) you need, on the car you want. You don't have to wait for a clerk to bring you the parts you need…no, no, and no! It's not for nothing that Kenny U-Pull calls himself "the scrapyard reinvented"! For having tested it a few times, it is by far the best experience in terms of resourcefulness.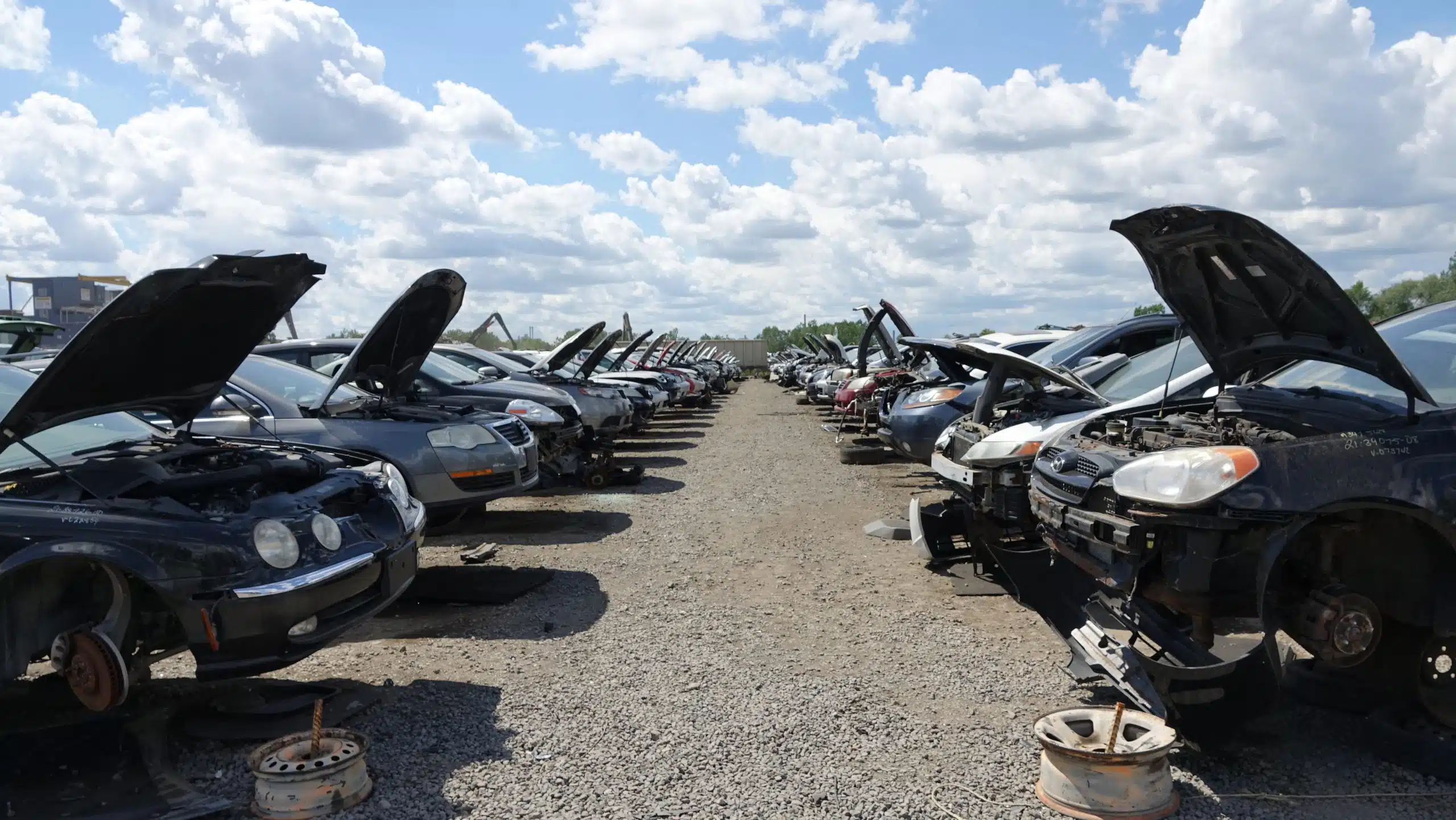 How does it work?
1.To access the site, you need to pay a small $4; It gives you all-day access to all Kenny's and allows them to keep their yards neat and organized. You can even ask the clerk to print a list on which all the information you need will be entered: the location of the vehicle, the make and the model.
"At Kenny U-Pull, the environment is very important to us. We give second-hand vehicles a second life, which means that a huge number of parts are reused by our customers before the rest of each vehicle is recycled. »
2. Go get your tools, you're going to need them to undo your pieces. Please note! A few tools are prohibited on site for safety reasons: anything that makes fire or sparks like blowtorches, torches, grinders, or anything that would lift the car off its stand like jacks. That being said, you can bring your handsaw, your percussion tools, battery tools, or others.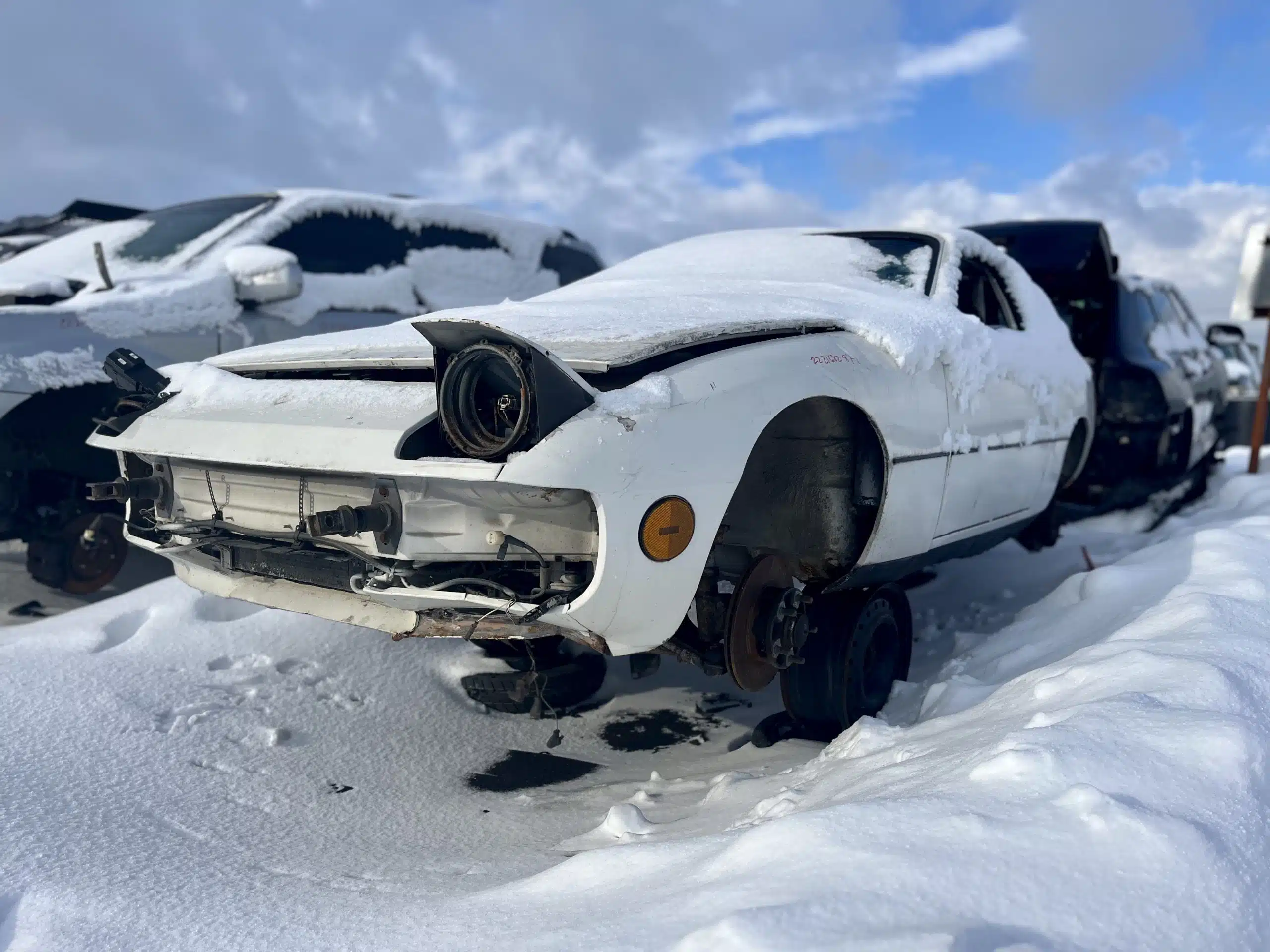 3. It's time to take your courage in both hands, to use your nimble fingers as well as all your mechanical skills… We go in search of our car and we take our parts! I won't hide from you that this is by far my favorite moment!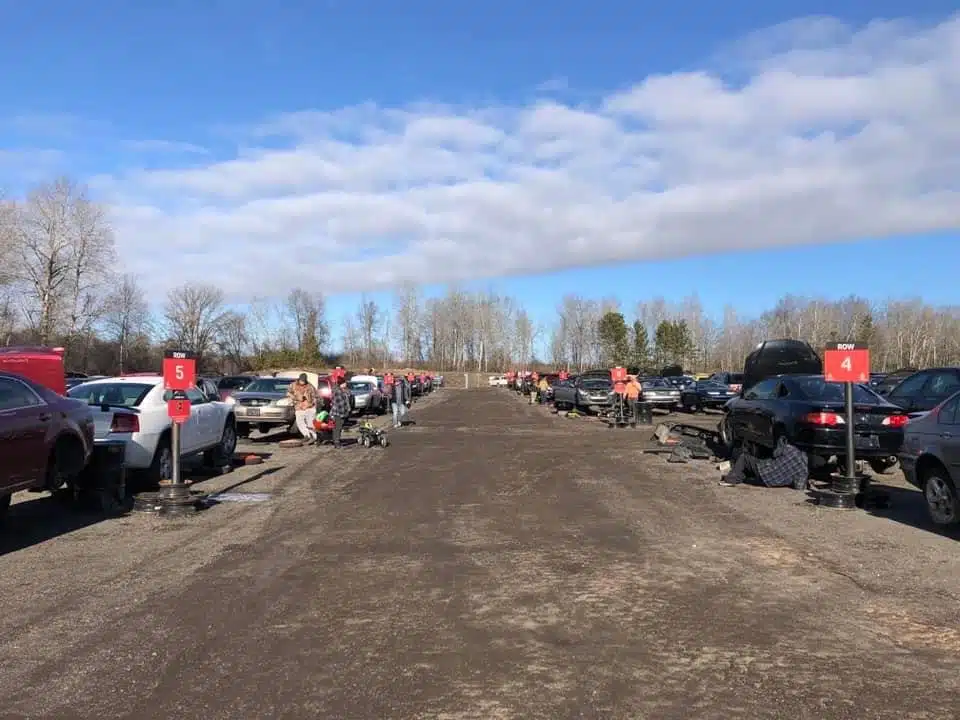 " When we want we can !! »

Catherine Boisvert, Marketing Coordinator, Kenny U-Pull
Kenny U-Pull offers a price list on its website or with the QR code taped to the cars in the yard. They also offer 30-day warranties on your used parts. So if they don't fit, you have 30 days to exchange them or you will receive a credit in store.
Not sure how to remove your car battery, headlight or brake caliper? Kenny has the solution for you. On their website, in the BLOG section, you will find video clips that explain how to do it! It's awesome, isn't it!?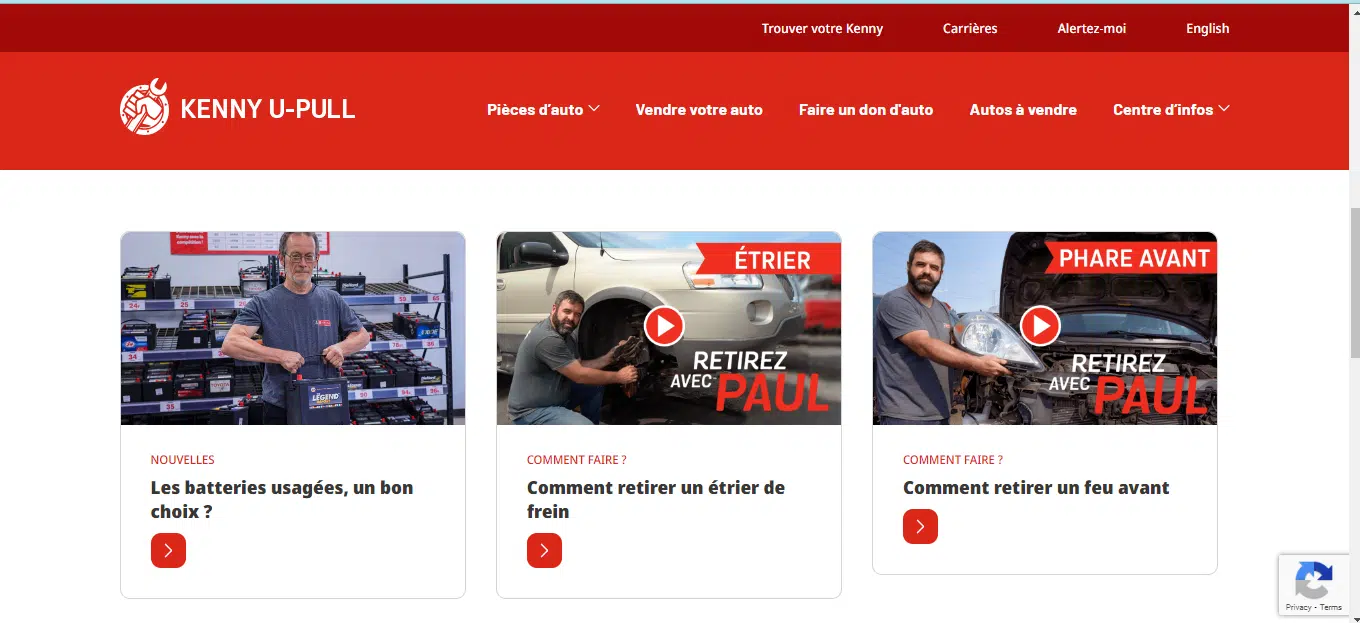 Kenny U-Pull also offers an "Alert Me" service that notifies you when a new vehicle arrives in the yard. With your email address, you enter the make, model and year you are looking for and, when one of the Kennys receives the vehicle, he sends you an email with the location and vehicle info.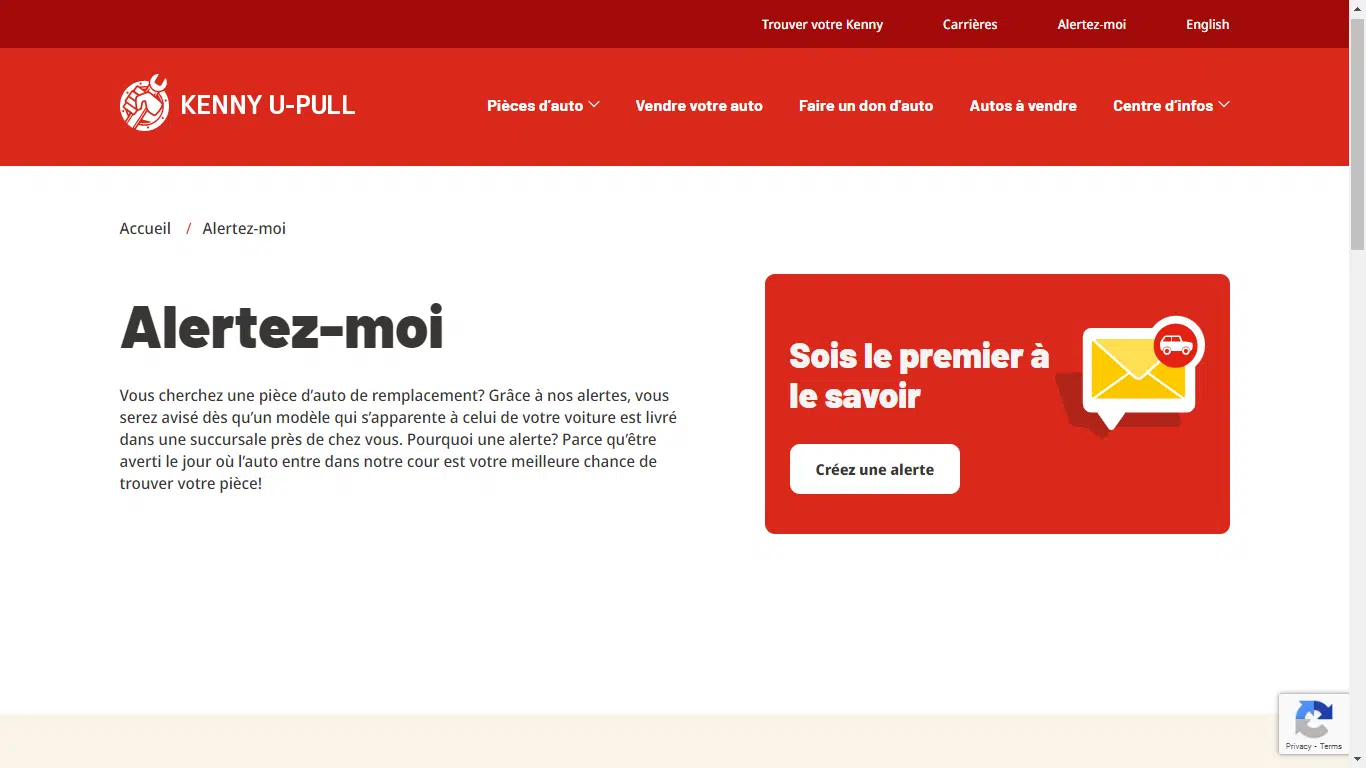 Also, if you need tires, rims or steel wheels for your superb car, ask at the counter. They can guide you in buying used tires, rims and steel wheels.
In addition to used tires, they also offer new tires. Know that ALL used tires sold inside a branch are inspected before being offered for sale.
There are used tires outside, these are not inspected. All tire sales are final. Kenny also offers the possibility of removing or installing your tires, rims or steel wheels. Tire machines are available to you.
ATTENTION, not all Kenny U-Pull sites have new tires as well as tire machines. It is best to inquire before going.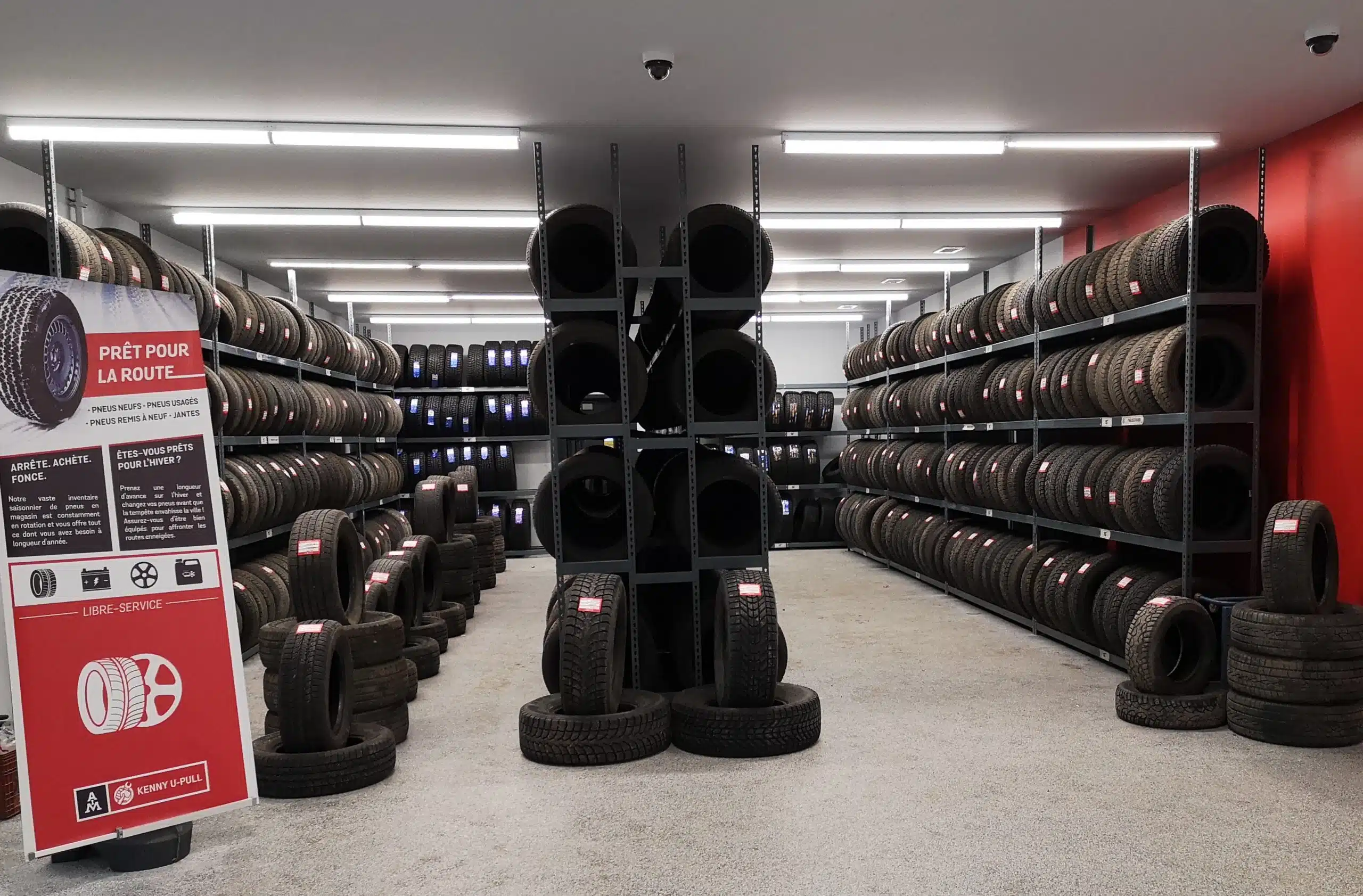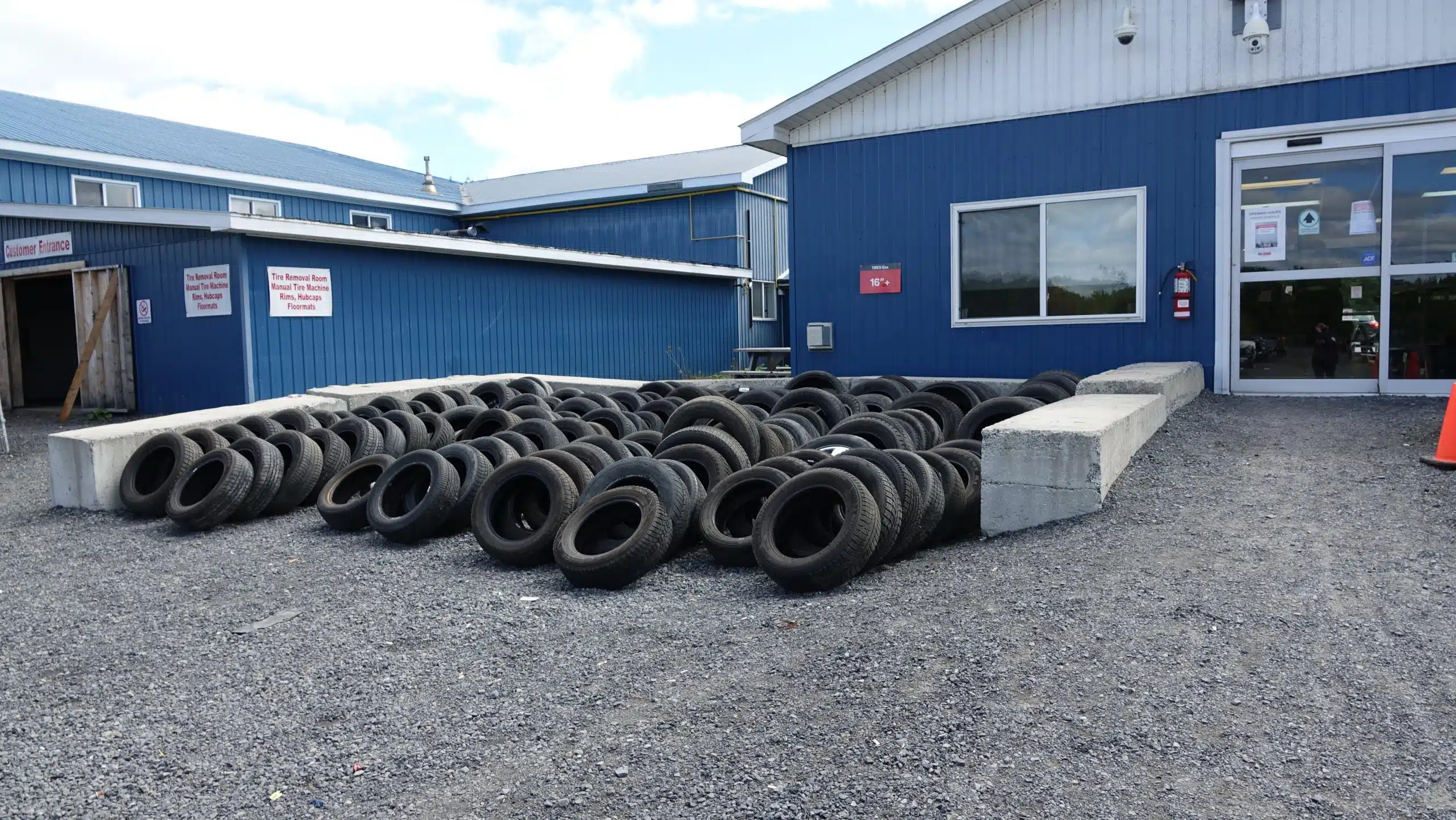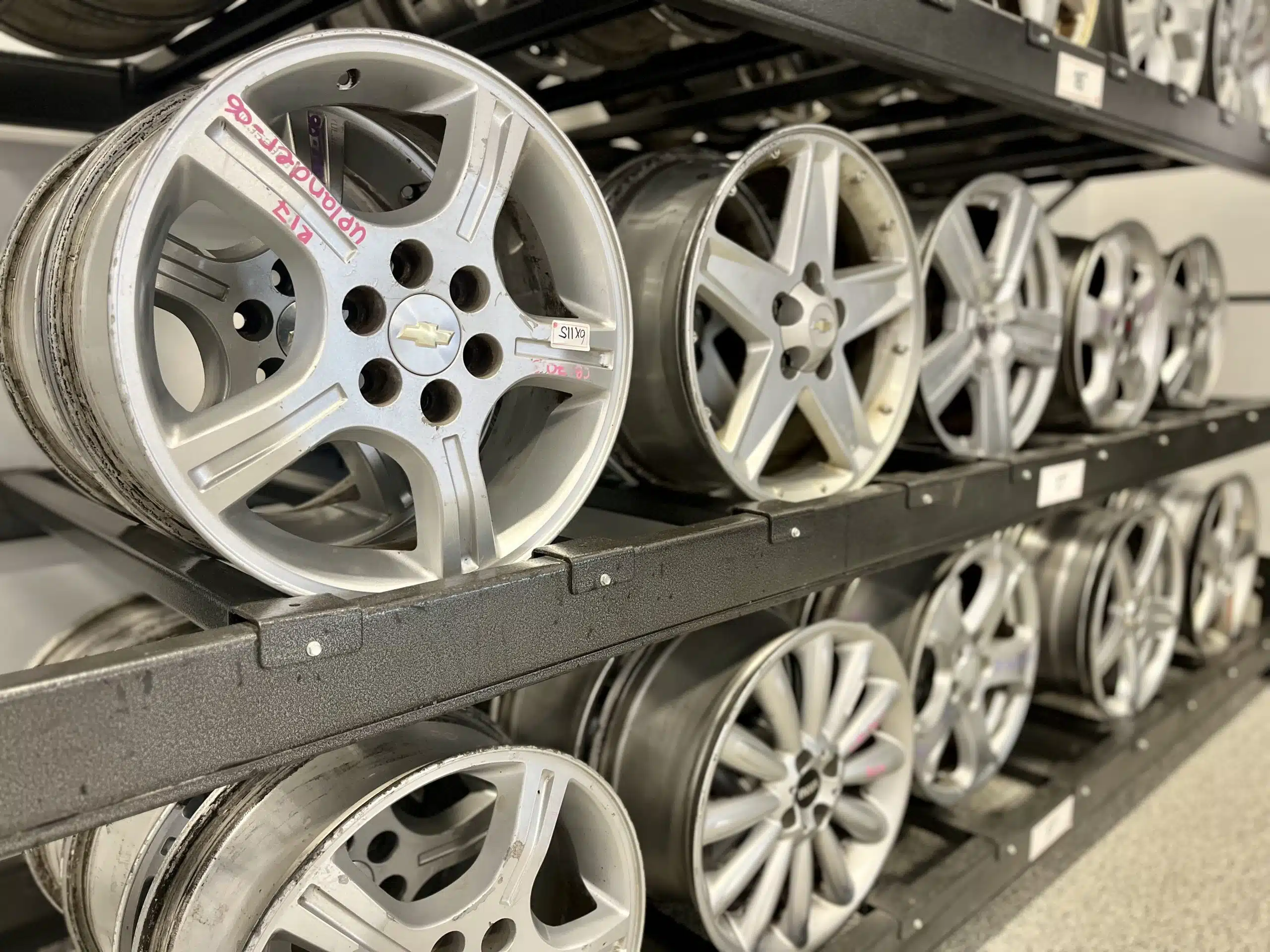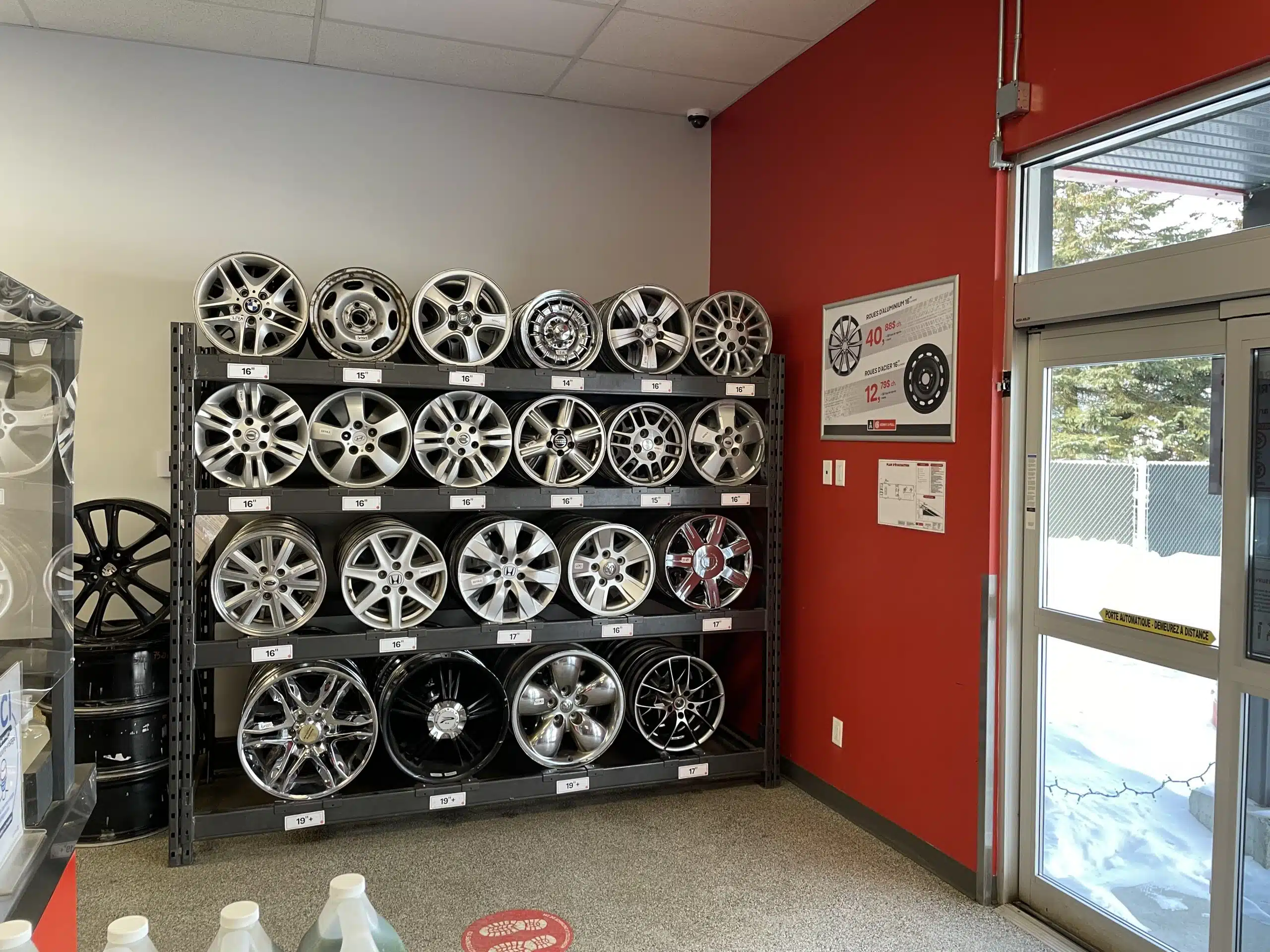 The sale of batteries
Kenny U-Pull even sells used batteries. Perfect for our cold winters! However, be aware that with Kenny, ALL batteries that customers bring in must pass extremely strict tests.
They test them, charge them and, if they don't meet their standards, they send them to their recycling centre. In addition, you have a two-year warranty on the purchase of your battery. Batteries in good condition, for less, we like that, don't we?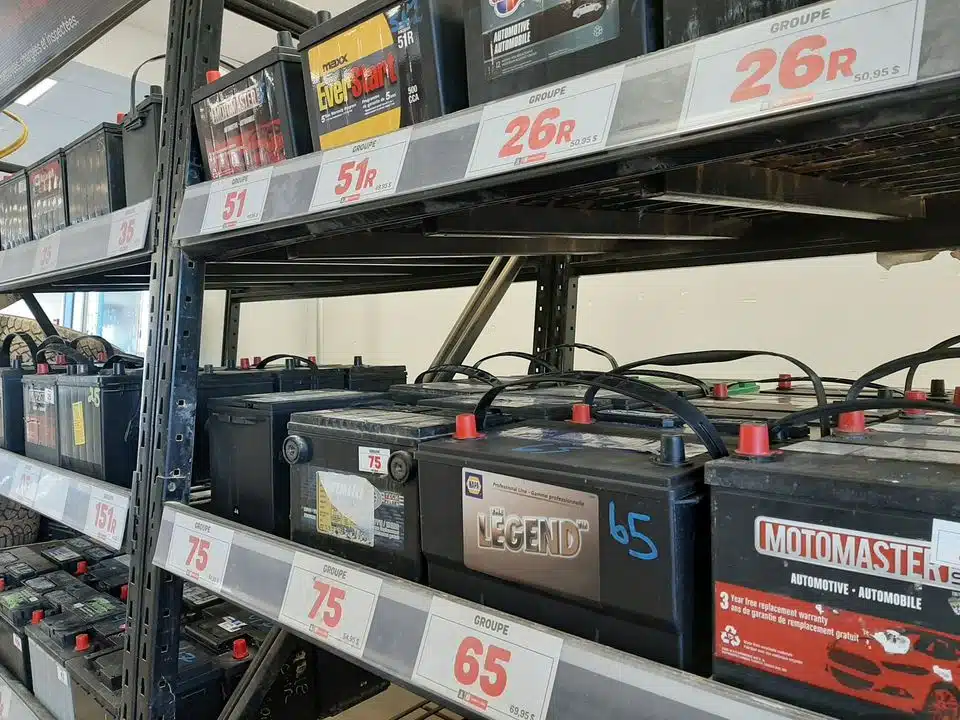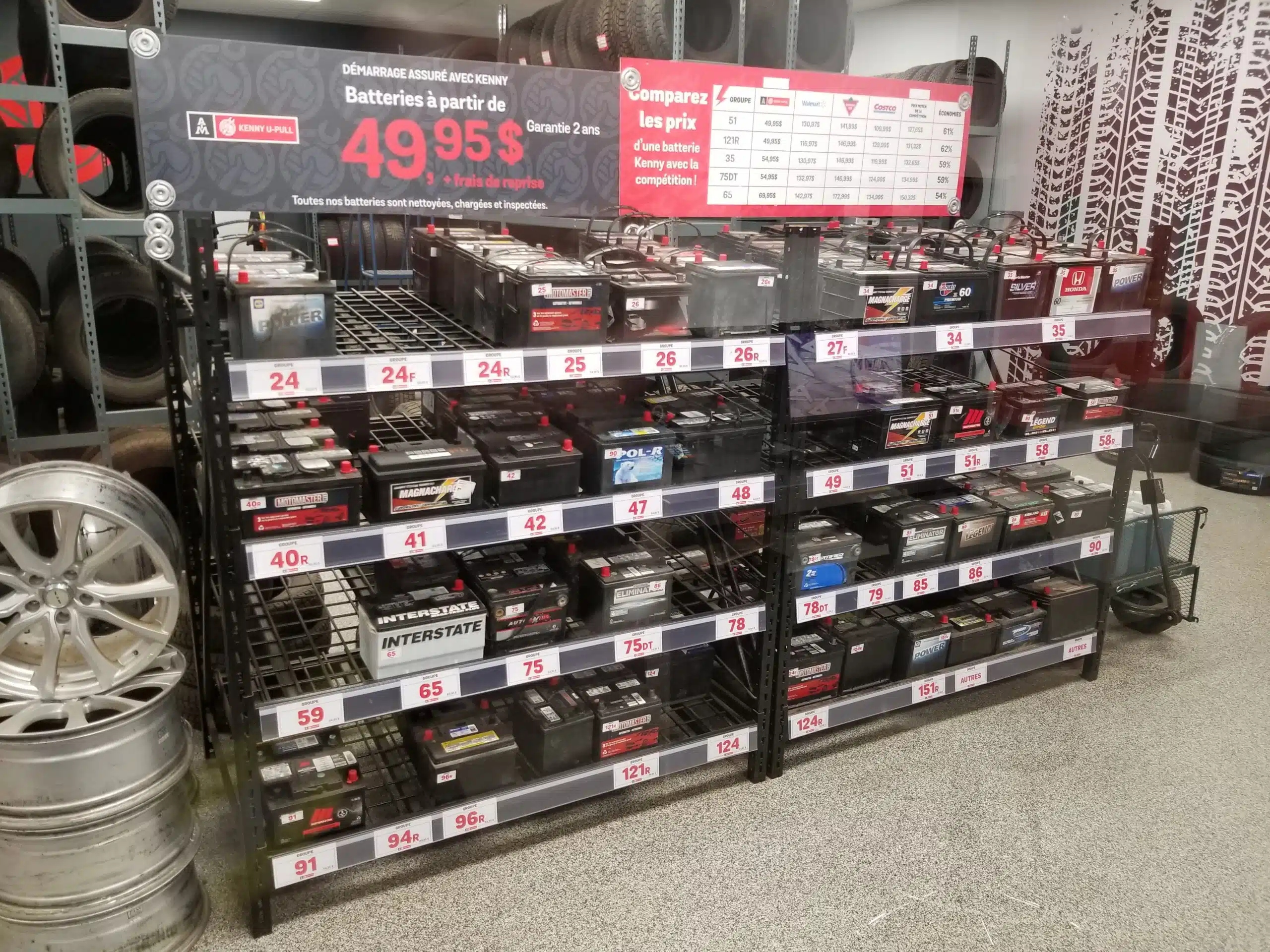 The recycling process
When you sell your no longer working car to Kenny, there is a whole recycling process before the car can reach the yard and/or the junkyard. Here is the process:
Taking delivery of the vehicle in one of the Kenny U-Pull branches.
Inspection for possible liquid leaks or mechanical problems on cars dedicated to resale or yard.
Recovery of all liquids, polluting components and hazardous materials. If there are liquids or materials that are salvageable, Kenny will make them available to you (e.g. antifreeze, windshield washer fluid).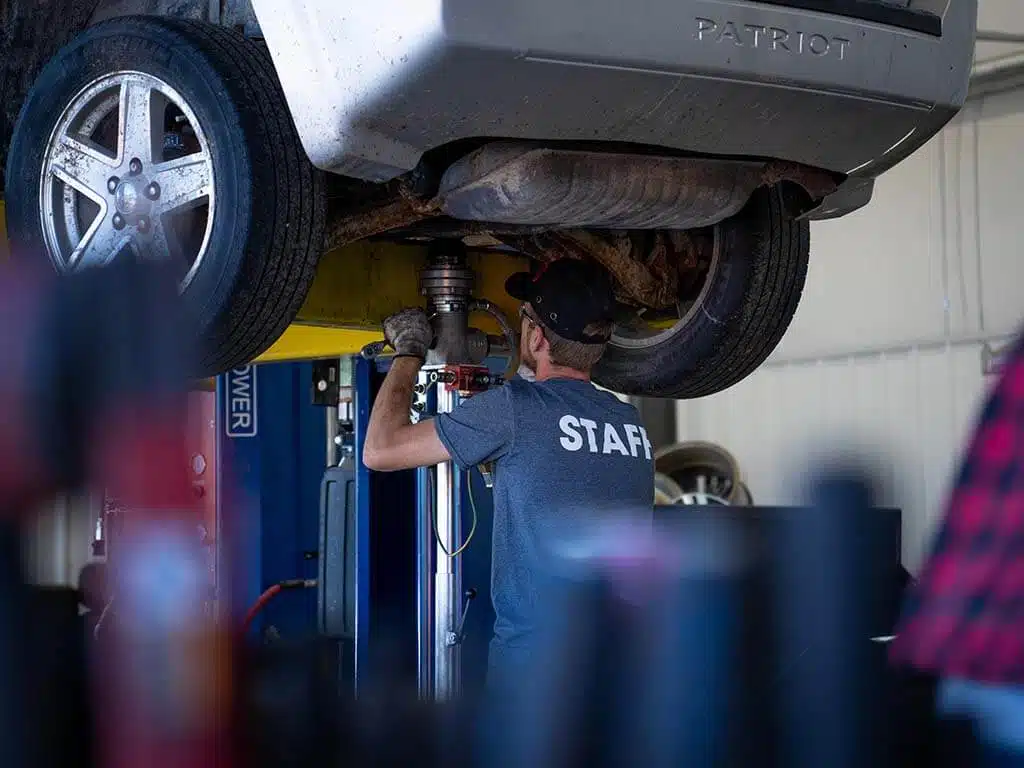 4. Arrangement of the vehicle in the yard. It will then be put on supports to raise it from the ground so that it can be accessed from below.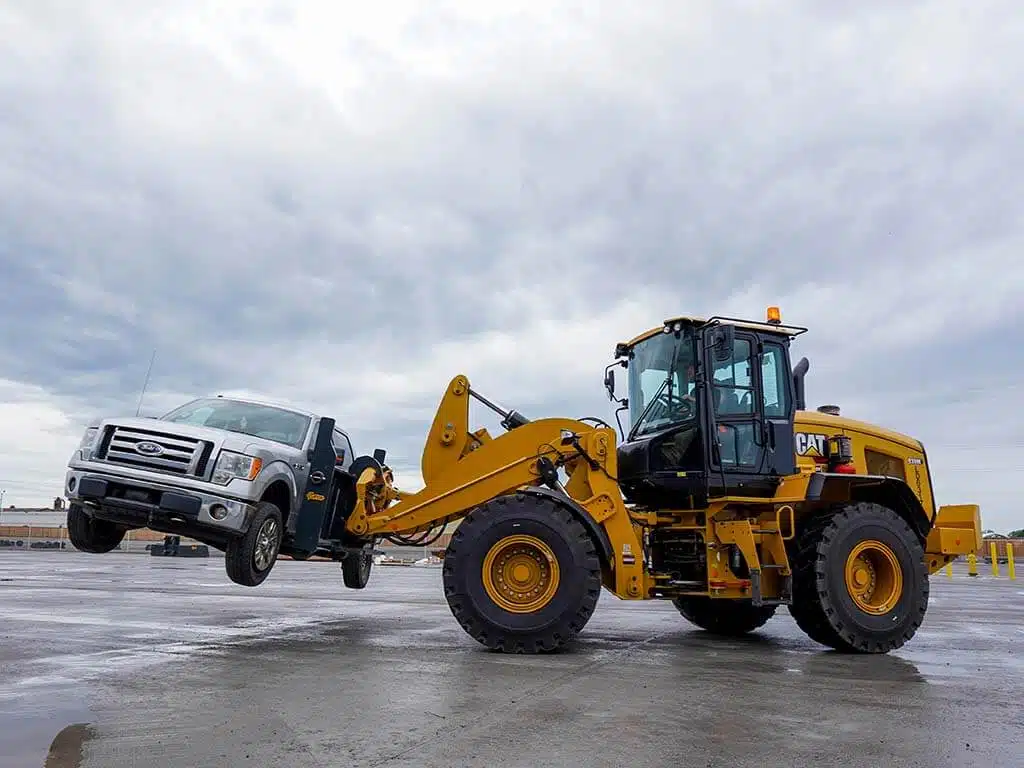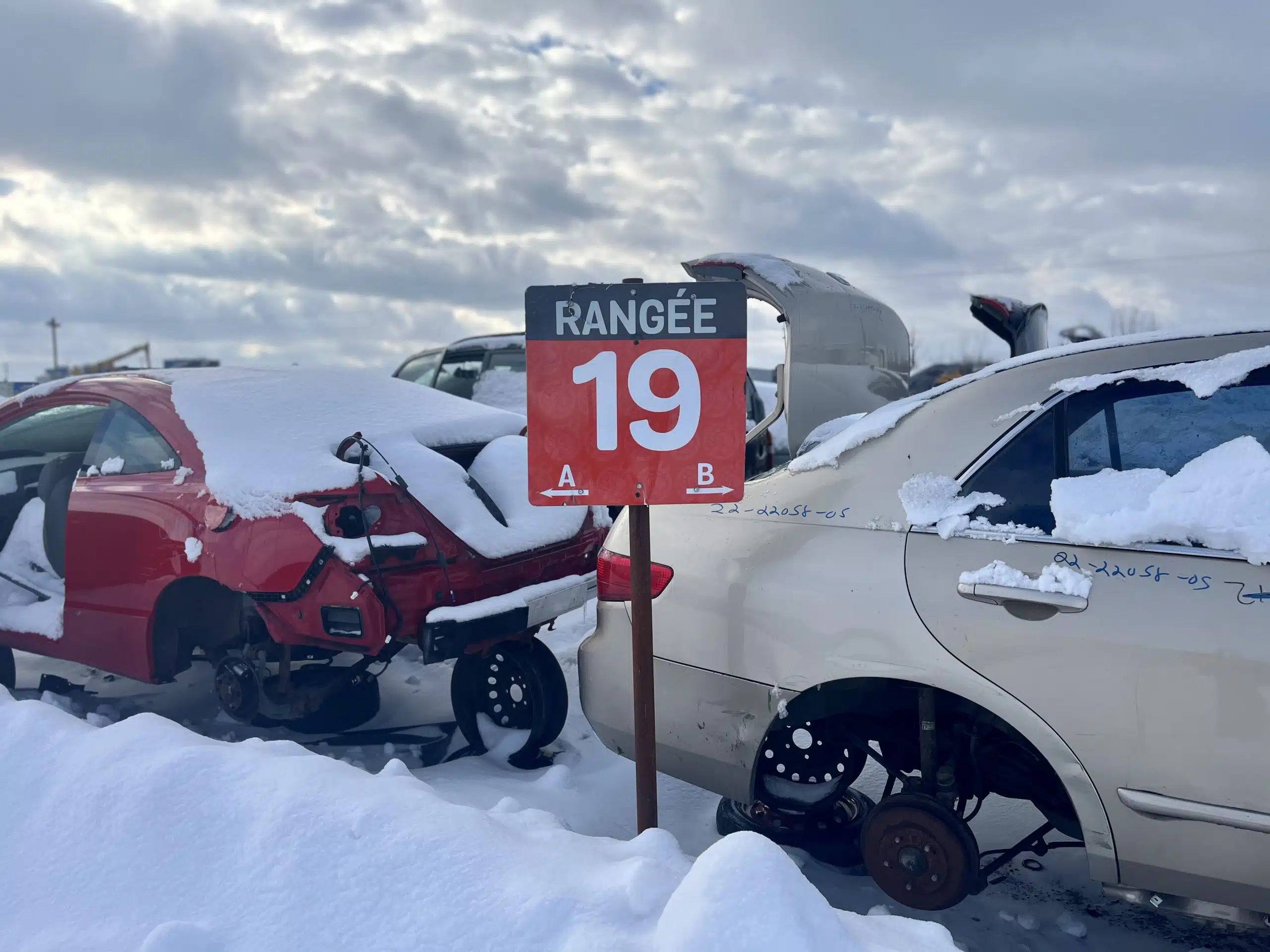 5. Transport to one of the AIM recycling centers, following a few months in the yard when there is nothing left on the car or the majority of its components have been recovered.
6. Compression of the car into a large block of metal, when returned to the recycling center. Yes, yes… the big press that makes your car a beautiful cube. Subsequently, it is transformed for a new use such as the repair of a car skeleton or other metal objects.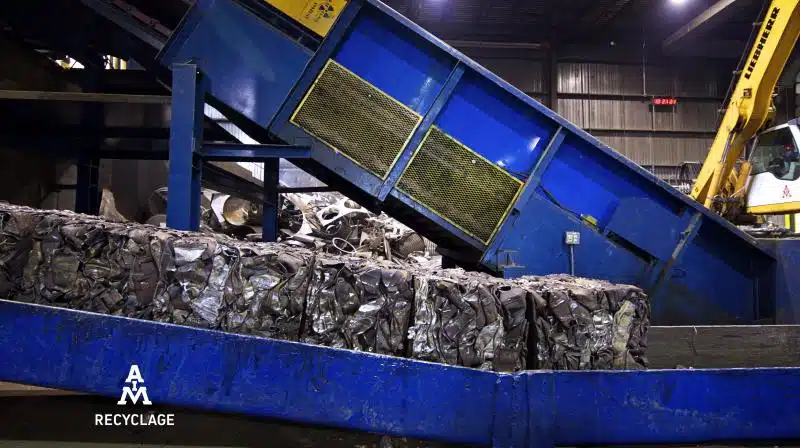 As you can see, ABSOLUTELY EVERYTHING is recycled! Nothing is left behind. Also if you have old car parts, bring them to Kenny, they can recycle them for you.
The sale of used vehicles
Yes, Kenny U-Pull has more than one trick up his sleeve. They have a used vehicle sales department. The website is very well designed to search through the inventory of used cars available; everything is easy!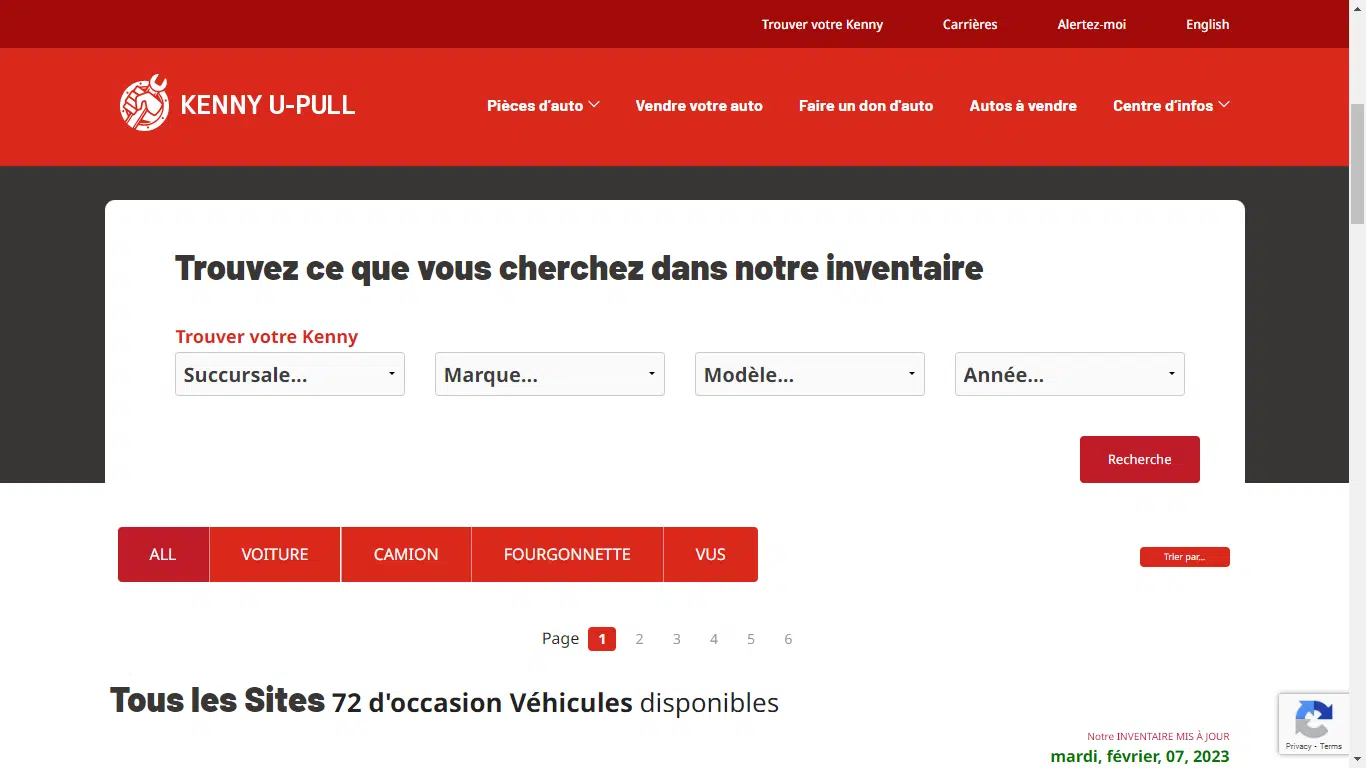 However, since there are no mechanics on site, used cars are not inspected. It is therefore your responsibility to have the car inspected.
Simple, easy, effective!
The Breakfast Club of Canada
Kenny also has a clothing line in partnership with the Breakfast Club of Canada. All proceeds go to the Club. Each item sold is equivalent to a week of lunches for children who are registered with the Club. There is always a great way to contribute.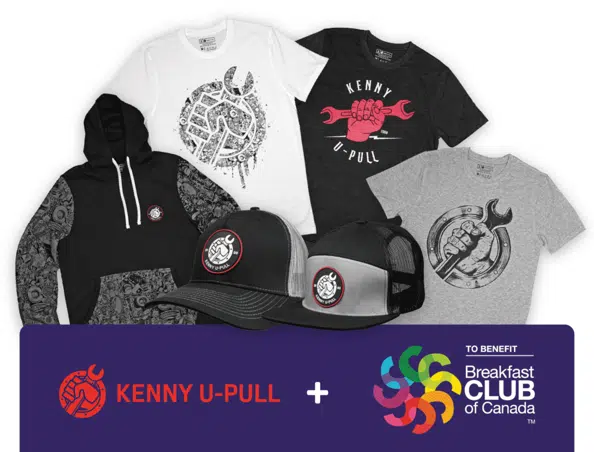 The Kidney Car Program
As mentioned, Kenny was able to combine his passion for selling auto parts and his desire to give back to society by joining a foundation close to his heart.
The Kidney Car program consists of collecting donations from cars donated through the Kenny U-Pull site. With all your car donations, 100% of the profits are donated to the Kidney Foundation of Canada and fully reinvested in Canada.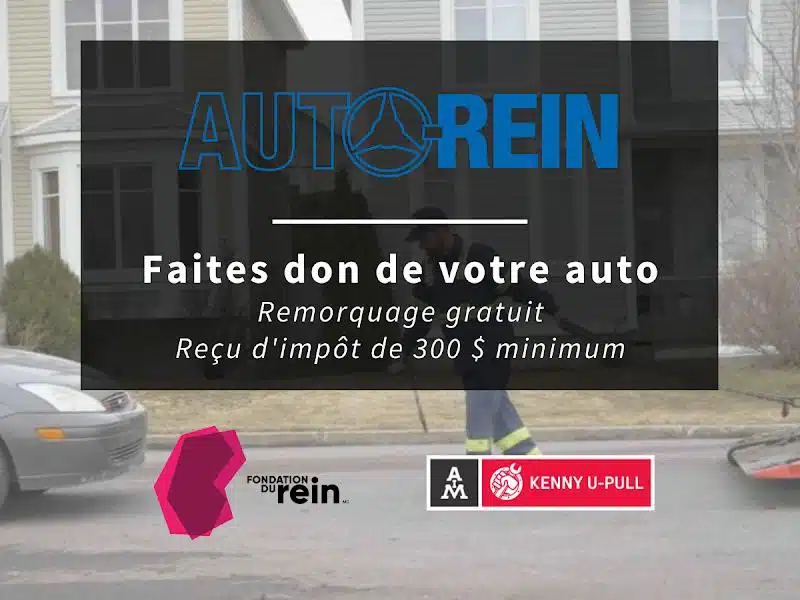 With all these donations, Kidney Car helps people who are suffering from kidney failure or those who have undergone a transplant. The program helps in several ways:
➔ Financing of projects in the medical field:
Go to more remote communities to assess people for free.
➔ Patient service:
Support patients from their diagnosis of the disease until the very end.
➔ Organ donations:
Kidney transplant. Did you know that 71% of people with kidney disease are waiting for a kidney transplant?
➔ Medical research:
Develop other medications, find treatments for kidney disease.
➔ Vacation camps:
Offer children the chance to go to a camp while receiving care according to their needs, all for free.
➔ Scholarships:
Offer scholarships to people with the disease and their loved ones to be able to benefit from quality studies.
➔ Financial assistance:
Financially assist patients and families to receive emergency care and to cover illness-related expenses.
"Kidney disease is with you for life but so is the foundation. »
Stéphany, Director – Development and Philanthropic Communication, Quebec Division, Kidney Foundation of Canada.
Notes that are good for the heart:
Did you know that since the foundation began in 1992, more than 500,000 cars have been donated to it?
Fondation Kidney Car Quebec division raises between 1 Million and 1.5 million with the program each year.
So if, like me, you were looking for a good place to send your car, you found it! Not only will your car be taken care of from A to Z, but you will also be giving a HUGE boost to a great cause. It takes 10 seconds to fill out the form! Keep this in mind, it might be useful to you or someone close to you!
https://kennyupull.com/en/donate-2/
https://kidneycar.ca/Why-choose-Kidney-Car
As you have read and, I hope, seen, Kenny U-Pull is a master in his field. Nothing escapes them. It really is a complete company in the field of recycling. Thank you, Kenny U-Pull, for thinking about our beautiful planet for so long.
Cendrine
☺