ConforTeck: Say bye bye to winter chills!
There are essentials that we could sometimes not do without, and by that I mean good winter equipment, in order to take full advantage of our favorite activities. Thanks to Conforteck Equipment Inc., I was able to try one of their essentials, the heated jacket.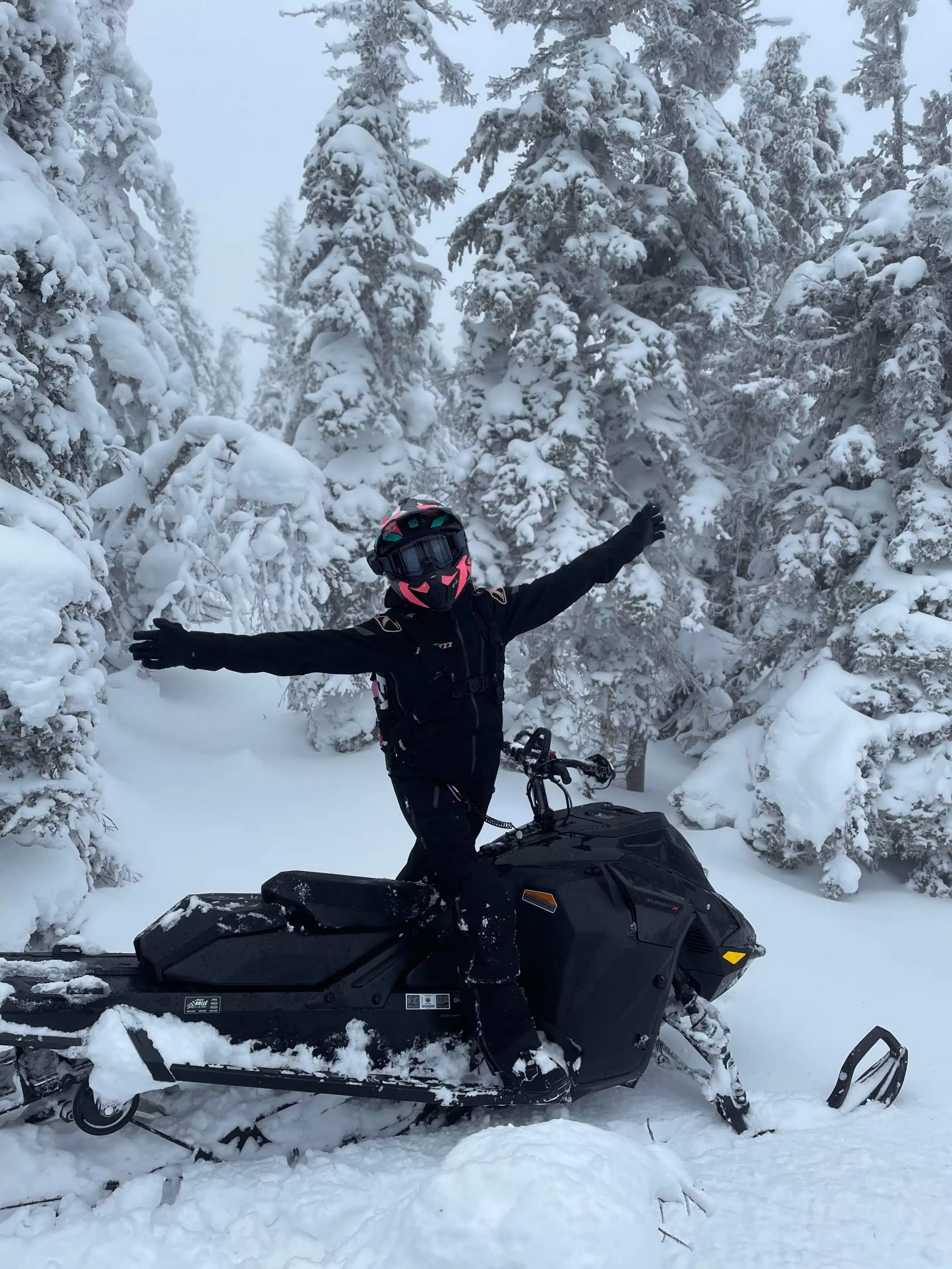 Generally, I'm not a girl who has to cover up a lot when I go off-trail. However, having a rather cold and late start to the season, my first outings were limited to trails and cold conditions, so heated equipment was necessary. What a good timing!!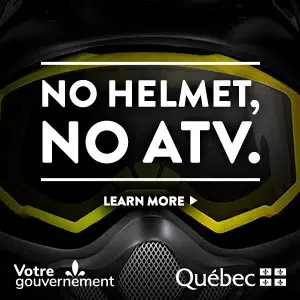 In addition, being in the break-in period with my new machine, I was able to take full advantage of the test of my jacket, because most of my outings were limited to forest paths and a little trail, which is far to keep me warm in my non-insulated suit.
Being a big fan of snowmobile outings, I took the opportunity to leave even in the coldest conditions, just to test the intriguing jacket, which left me speechless. Yes yes, usually I would probably have procrastinated in these cold temperatures! 😂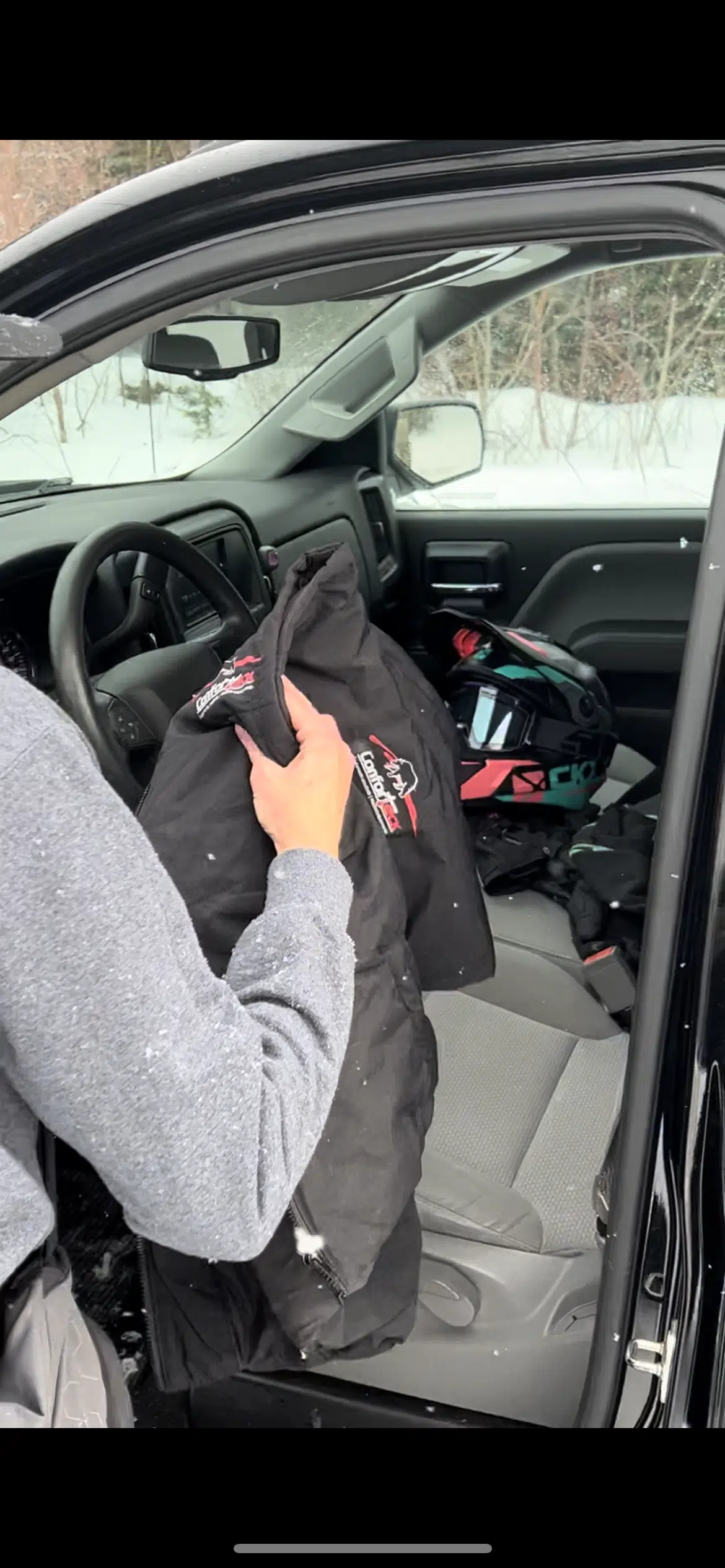 No kidding, I'm not the girl who would usually buy a heated jacket, but rather dress with many layers and let me tell you that with only one layer underneath my jacket, I made people jealous .
Let's talk about this mysterious jacket and how not to love it?
Light, beautiful and comfortable are the three words that come to mind without hesitation. It is doing very well under my snowmobile suit without limiting my movements. Although it is not stretchy, I was able to wear it as much over a very thin thermal underwear as with a thicker sweater. It is flexible and blends very well with my clothes, under my snowmobile outfit.
Obviously, it is not only designed for snowmobiling, but for all winter outings or outdoor outings in colder weather. However, being a big fan of machines, I tested it in several climatic conditions, and this, on a snowmobile.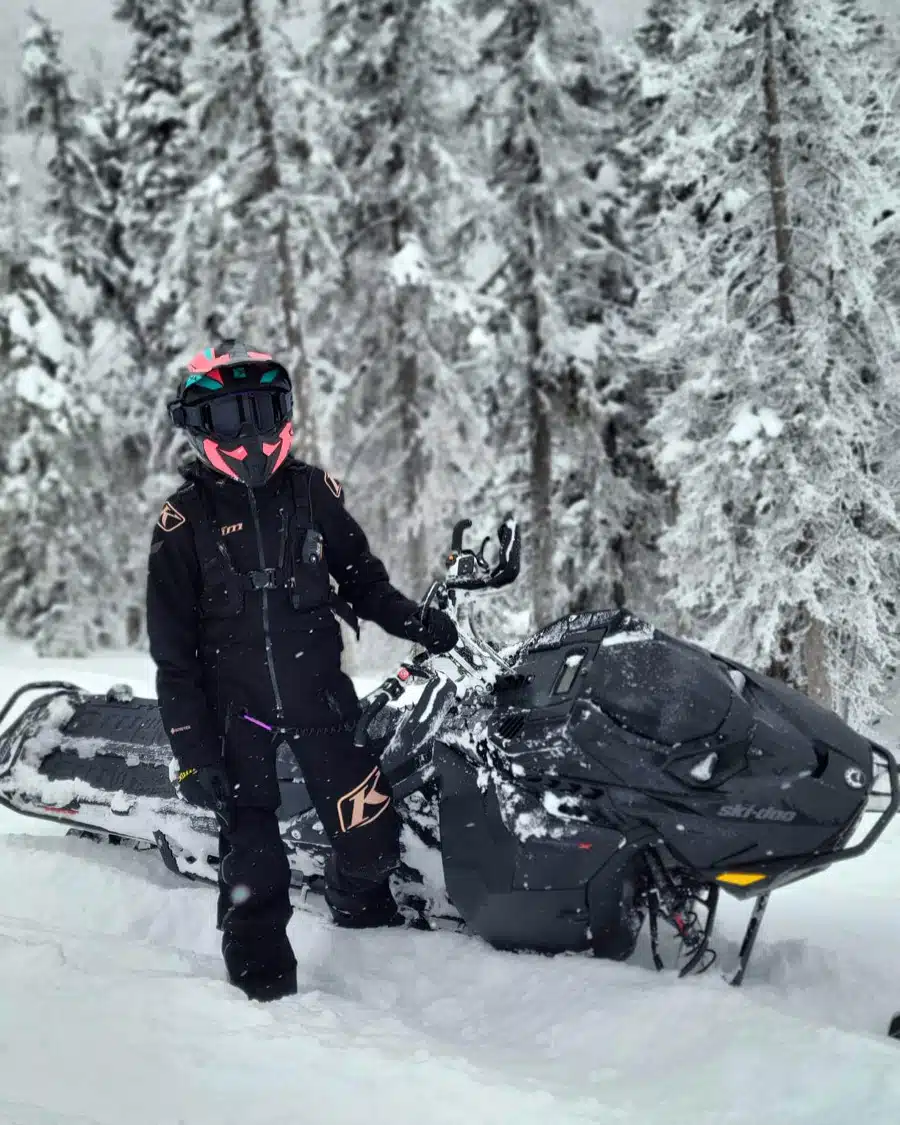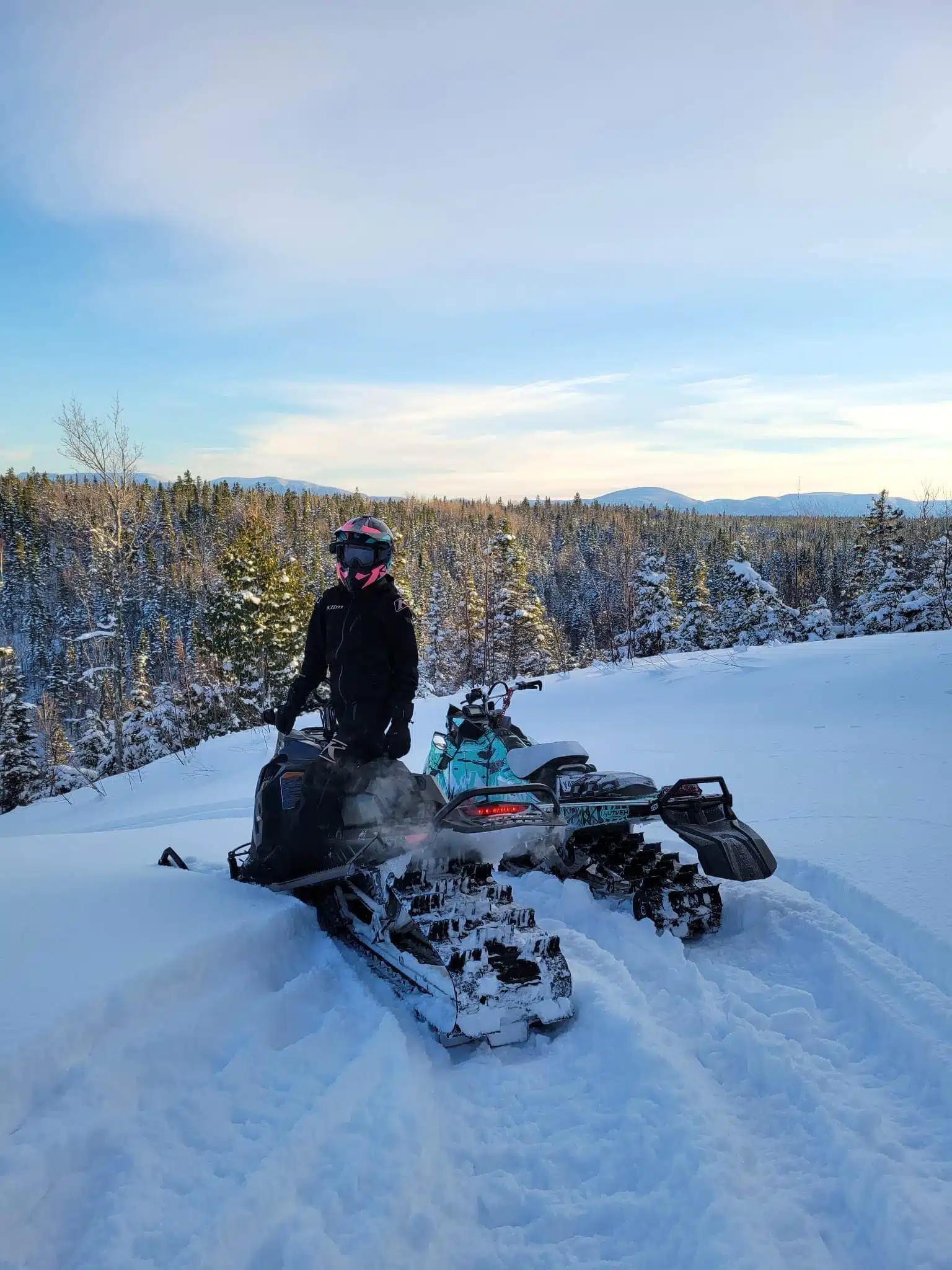 Surprisingly, the vest is made big. I usually wear XS or Small in size. On the other hand, according to the measurement chart, this time I took a 2XS and it fits me perfectly. The size choices are very interesting, they vary between 2XS and 4XL, which makes the jacket very accessible for all sizes.
When heating, the jacket covers a very large area, i.e. the back, chest and neck. Also, being provided with a small collar, the jacket allows for more coverage, which makes it more attractive. We agree that it's quite unpleasant, that "little fresh wind" that slips between the helmet or the balaclava and the sweater. In addition to covering more than a sweater, the Conforteck jacket gives us warmth up to our necks, how can we not love it?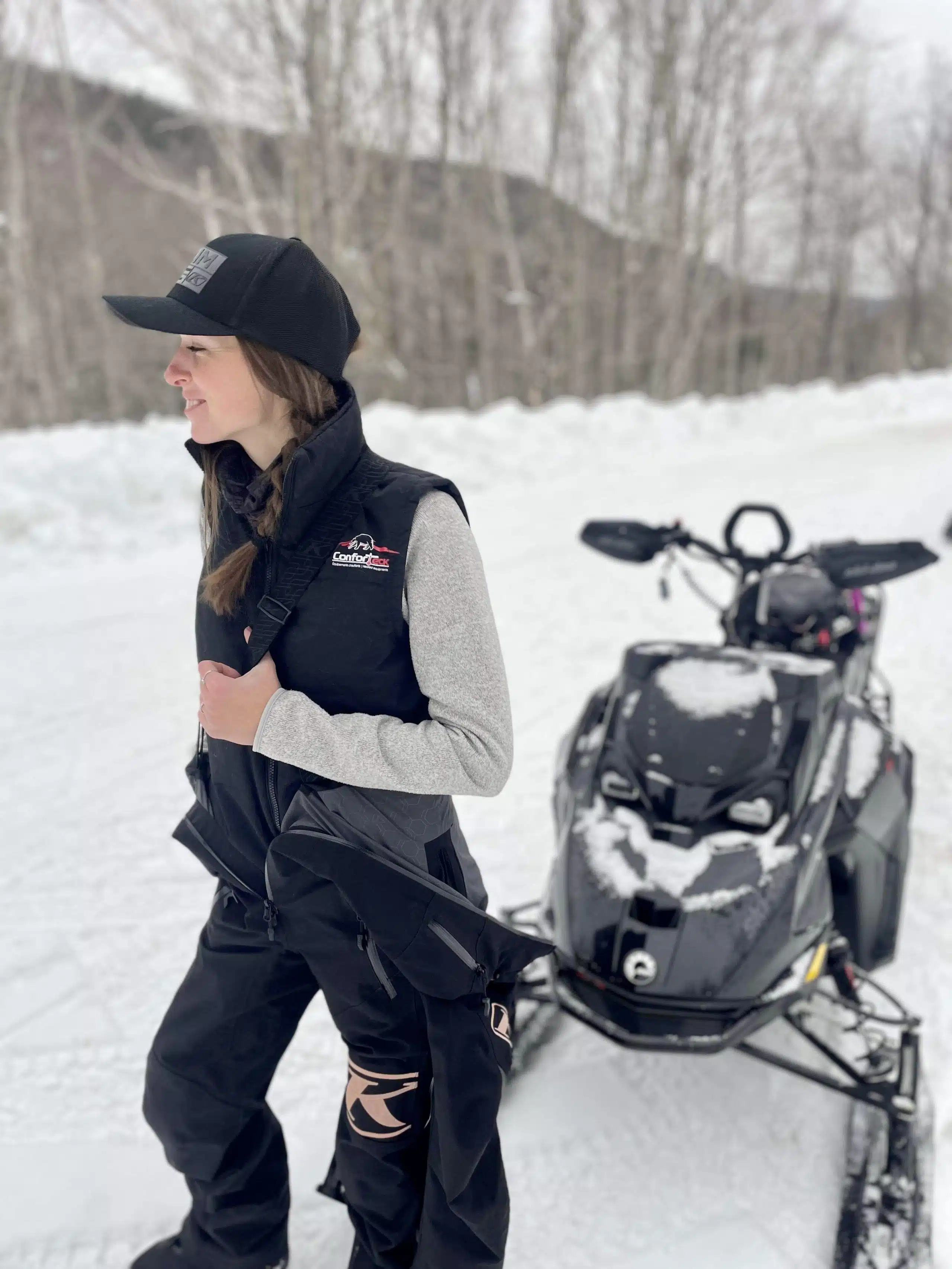 During my trials, I tested all possible temperatures, i.e. wearing the jacket without using the battery, in milder temperatures and up to 100% use in colder weather. It is not too hot and perfectly insulating, even when the battery is off.
The battery and its many advantages.
The Conforteck jacket contains a lithium battery with integrated 2-output controller. I would never have thought that such a small battery could heat both a jacket and gloves or soles, for example. Obviously, the use of the battery is recommended only with compatible Conforteck equipment, and this, for a maximum total current of 3 amps, or 36 watts maximum.
It is important to know that if you connect two pieces of equipment to the battery, they will be at the same level of intensity.
At first glance the battery looks impressive, but it only weighs 320g and once in its little pouch, you forget it's there. It is small and compact.
Like all electronic devices, you have to think about charging it before the first use. However, depending on the accessories used with the battery, it can last up to approximately 30 hours, for soles for example.
In the case of the jacket that I was able to try, the duration in hours is 13 hours when used at 25% and 3.5 hours when used at 100%. In fact, the battery contains four power levels, either 25%, 50%, 75% or 100%. Of course, the more it is used at a high level, the less the duration of use will be. However, it is surprising to note that it will be able to keep me warm for 13 hours!
Having no memory effect, the battery can be recharged every night or after each use, without damaging it. It is also important to know that the closer it is worn to the body, the better the autonomy will be.
When purchasing the jacket, Conforteck Equipment Inc. provides a sheet with all the guidelines and precautions to take to keep the battery longer and for the best possible use. The information is very clear and simple.
You can find all the equipment you need with ConforTeck!
For the chilly ones, Conforteck Equipment has thought of you. It is possible to get as many products as you want, be it mittens, motorcycle gloves, winter gloves, underpants, jacket, undercoat, soles, heating pad and much more.
It is even possible to combine soles and glove liners for a charging time of 12 hours, when used together with the controller at 25% or 3 hours when used at maximum power.
Conforteck Equipment thinks of everything! There are even extras for gadget fans…
By consulting the Conforteck site, I noticed that there are even adapters for your visor socket, manual control or Nano control, electronic controllers resembling small joysticks, in order to facilitate activation and change the intensity levels and even DC adapters for car sockets.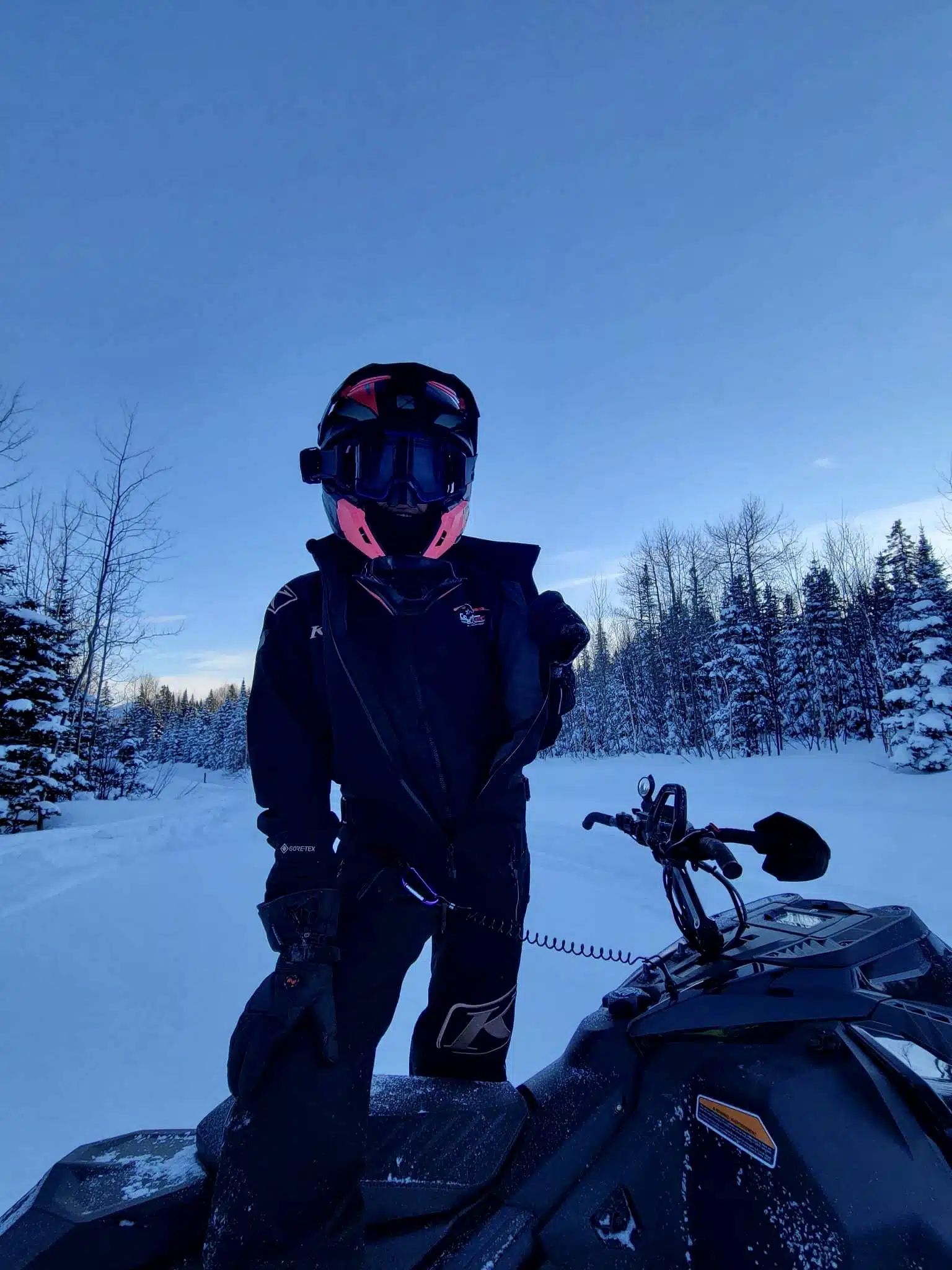 Finally, I am far from disappointed with this test. I'm not even afraid of extreme cold anymore. I am ready to face anything now.
I'll even be able to treat myself now and buy some insoles or other little side-ups, who knows? I might get addicted to the warmth it provides. I believe that being well equipped and ready to leave without being afraid of being surprised by Miss Weather, chilly or not, that speaks to me after all!
Thank you again so much Les Équipements Conforteck Inc. for introducing me to this magnificent jacket. Thanks also to Chicks and Machines for giving us this chance to discover lots of great products and great companies like Conforteck.
It's not a gift that will hang around the back of my wardrobe, that's for sure.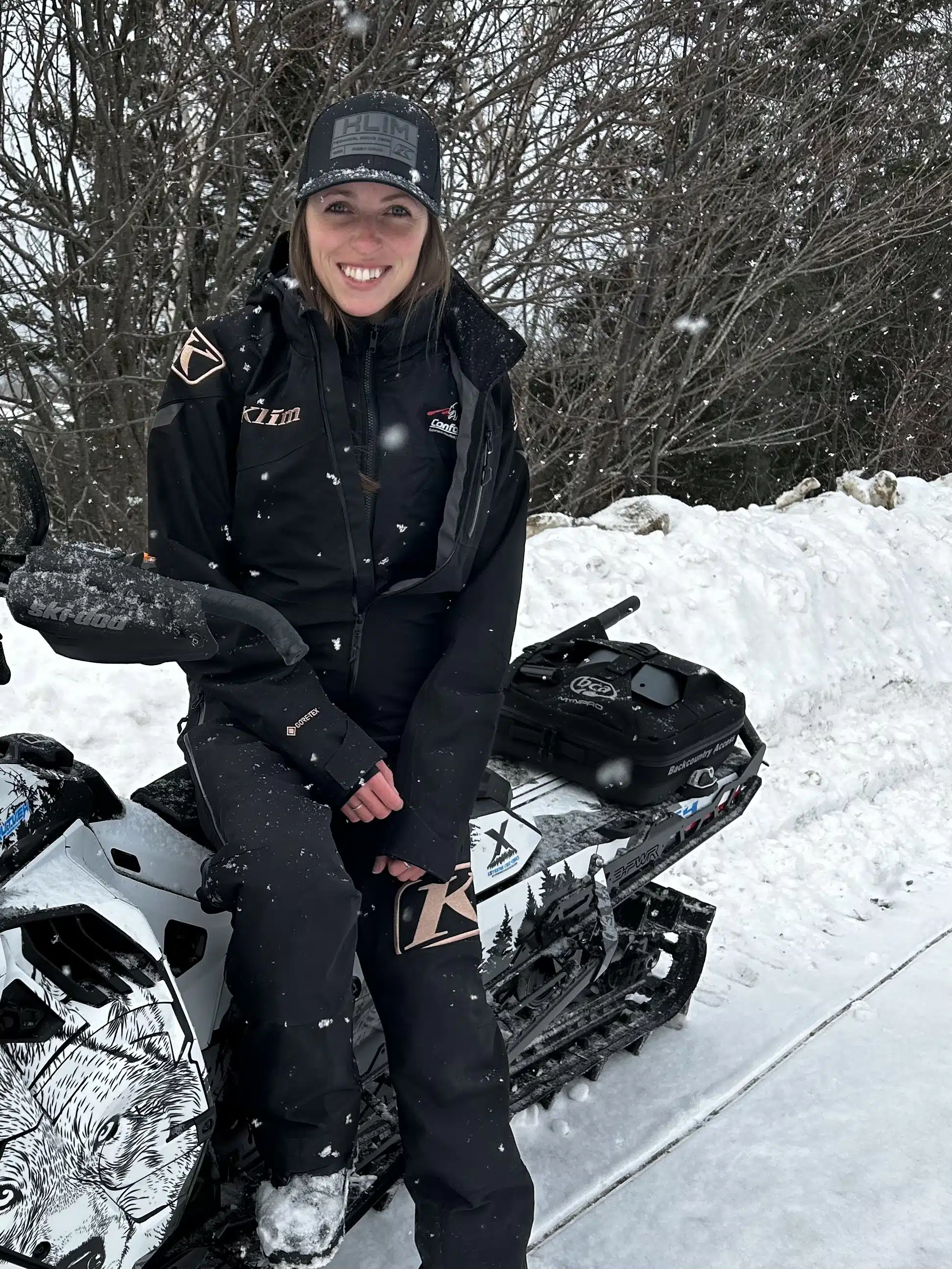 See you soon!
Lisa-Marie 😊