Your Next Dream Vehicle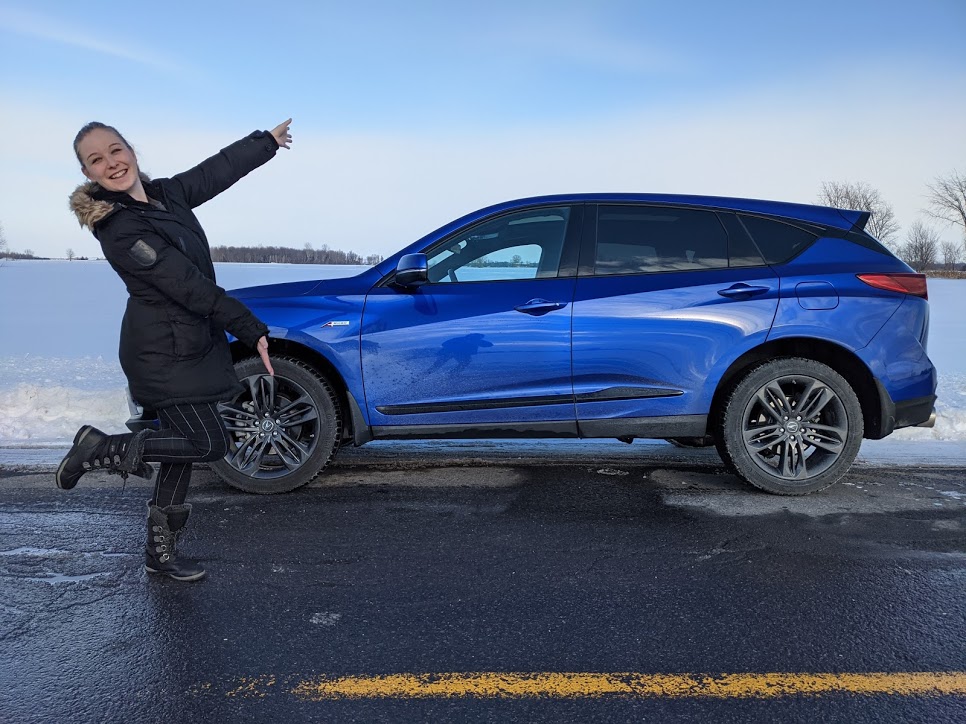 This week, I had the chance to test drive the 2020Acura RDX A-Spec thanks to Honda, Acura, and Acura Canada. This vehicle masterfully combines three criteria that many drivers are looking for: luxury, a sporty drive and look, while having the advantages of a family vehicle. Happiness is also in the details, and they nailed it here. I'll present you several gadgets that I wouldn't have thought twice about before, but that I couldn't live without anymore. But first, here are the important aspects of the vehicle.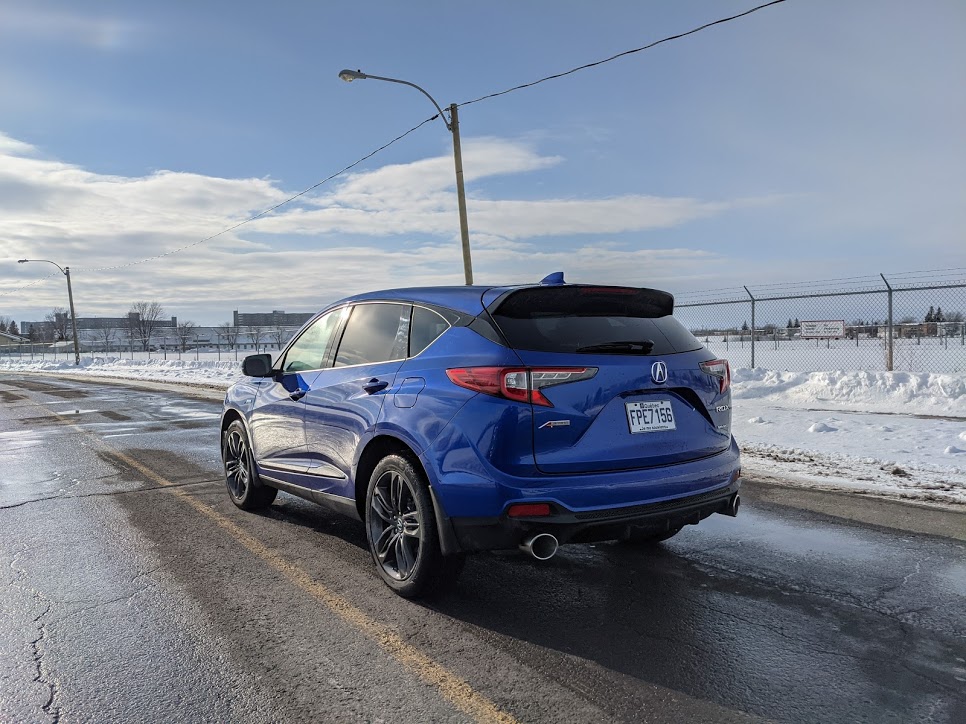 Specs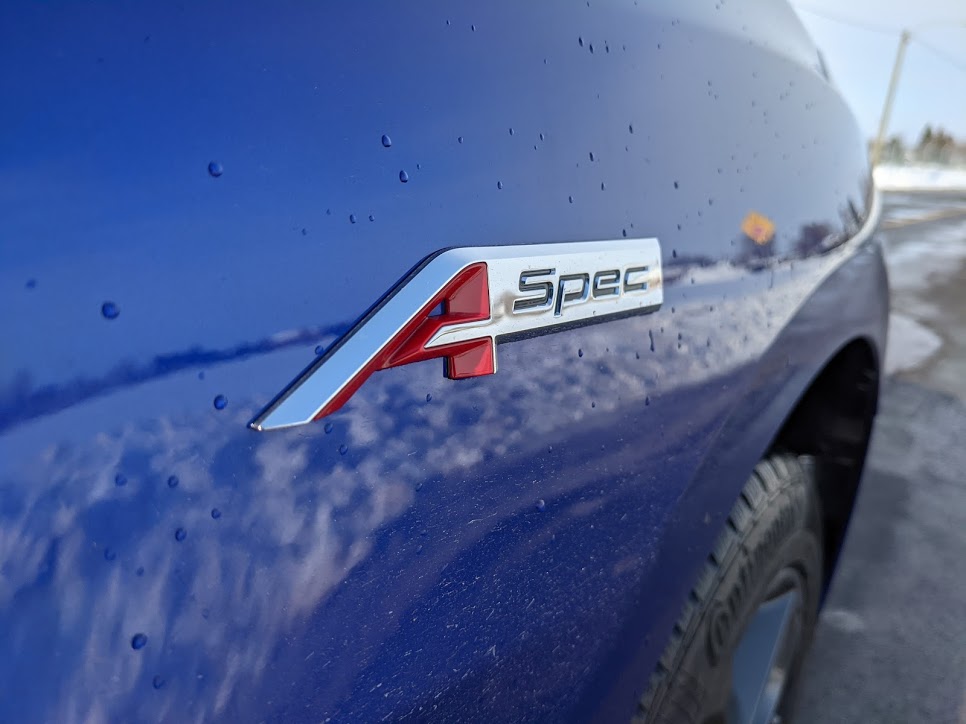 This SUV is available with a single engine option: a turbocharged, 2.0-litre direct-injection four-cylinder engine that offers 272 horsepower and 280 pound-feet of torque. With a 65-litre fuel tank, this SUV consumes 11.3 L/100 km in the city and 9.1 L/100 km on the highway, which puts it in a good position in terms of fuel economy for its class. It comes with a 10-speed AWD (All Wheel Drive) automatic transmission and a multi-link suspension that makes driving very pleasant. The towing capacity is 1,499 pounds which is enough to tow any ATV or small trailer.  This model is available starting at only $52,000, which is more than affordable for everything this vehicle has to offer.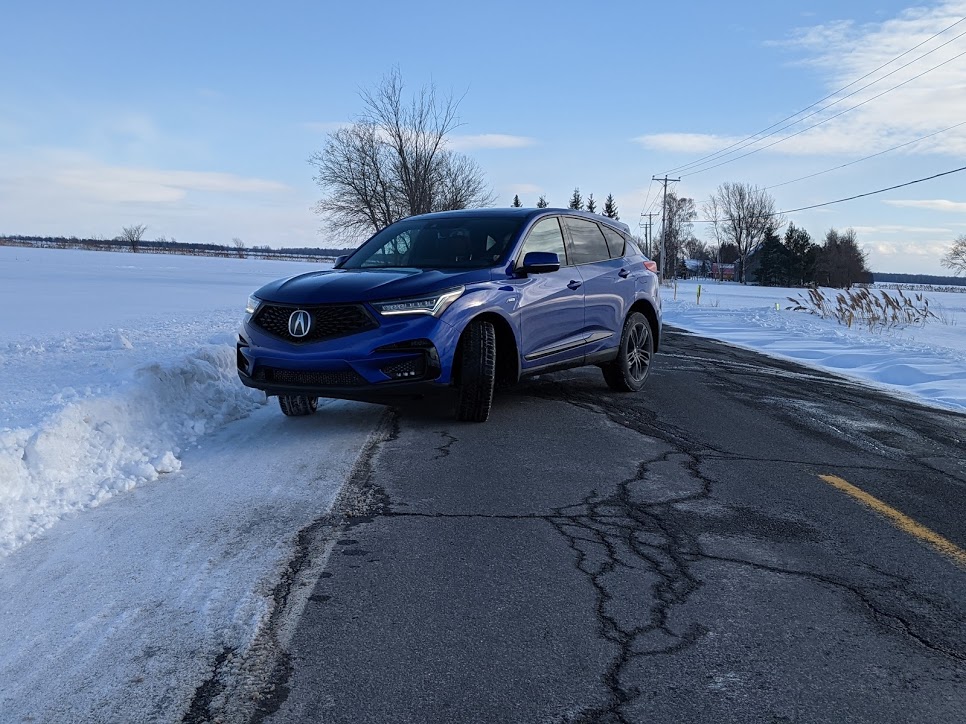 Driving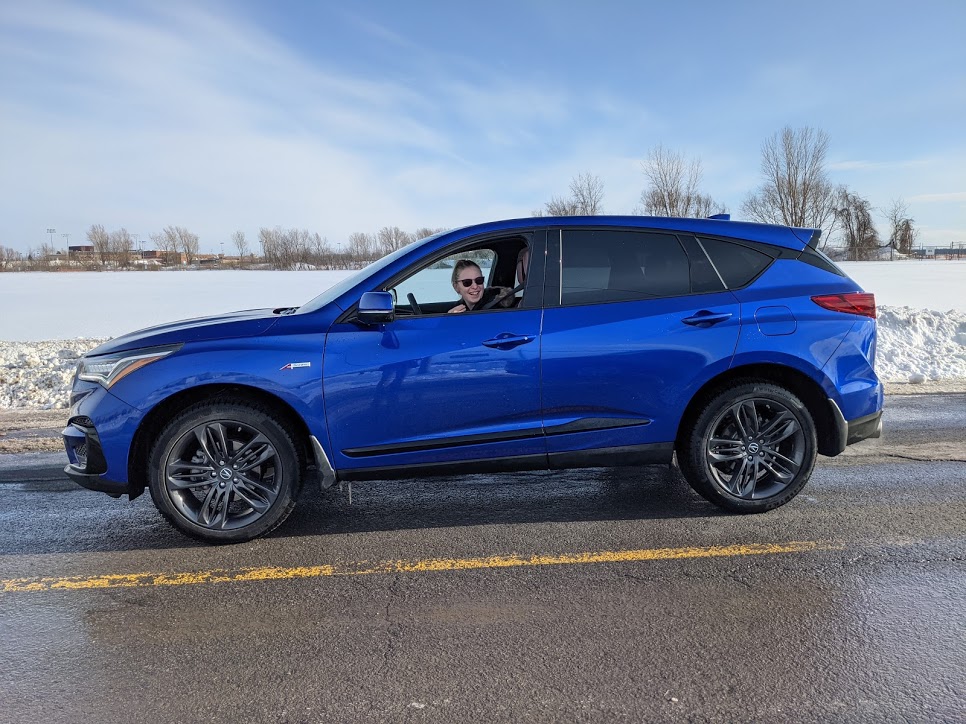 This vehicle's performance on the road is very impressive for an SUV. Braking is smooth, as is acceleration, depending on the driving mode you choose. Selecting the mode for their own driving style will benefit all drivers. The power steering is especially welcome when it comes to overtaking in curves, and makes the whole driving experience extremely smooth. The independent suspension and 20-inch wheels make even the most bumpy roads virtually unnoticeable. It's the perfect vehicle for long trips!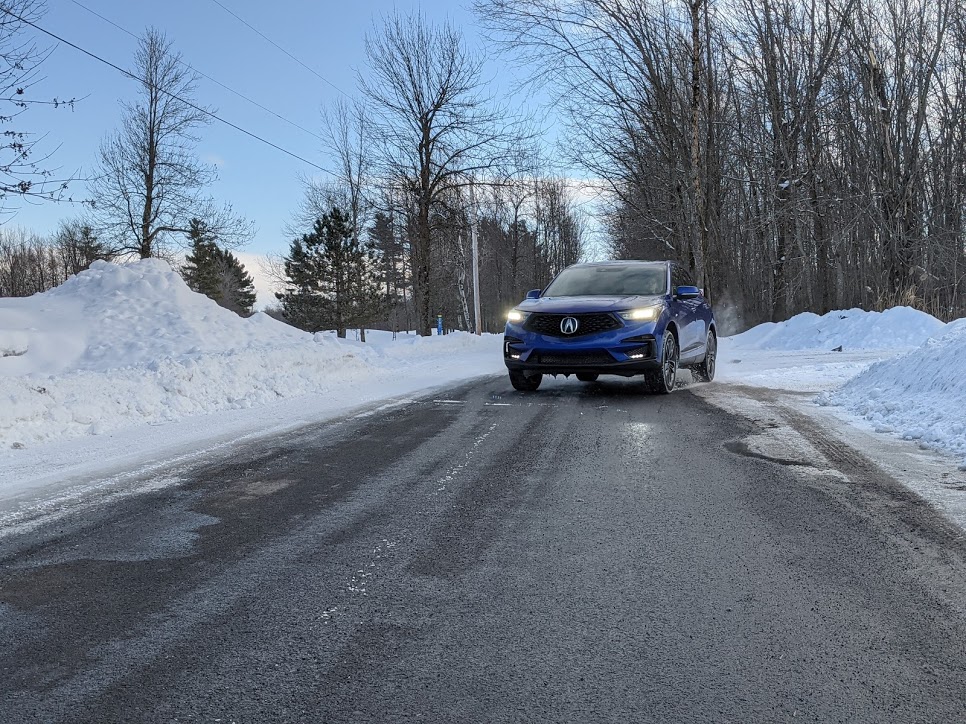 9 Gadgets You Won't be Able to Live Without
1 – Speed limit indicator
The road speed limit is constantly indicated in the dashboard. I found this extremely convenient, since it can be difficult to see the signs indicating the speed limit in certain areas.
2 – Tactile dashboard
To prevent unnecessary distractions when drivers select options on a touch screen, Acura had the brilliant idea of equipping the vehicle with a touch panel on the center console, placed at hand height. It's really wonderful when you're driving and need to change menus.
3 -Rear-view mirror linked to backwards driving
The right-hand rearview mirror automatically lowers when the transmission is put in reverse mode. This allows you to properly assess the distance between the curb and the wheel when parallel parking.
4 – Cooling front seat
Since this luxury vehicle obviously comes with leather seats, having cooling seats in the summer is a necessity. It's never pleasant to sit on a boiling-hot seat and wait for it to cool down. With this option, you won't have to drag a towel to put on your seat while waiting for the temperature to return to normal.
5 – Heated rear seats
The vehicle comes with the option of heated rear seats. You won't hear your passengers, young or old, complaining that it's always too cold in the back: they can adjust the temperature of their seats themselves.
6 – Autonomous emergency brake
It is possible to adjust the emergency braking distance from the vehicle that's in front of you. You can operate it on the steering wheel and select the desired distance before emergency braking is activated. This gives you a chance to avoid a collision if someone in front of you brakes too quickly. However, it is important to note that you cannot rely on this technology to always do the braking for you.
7 – Lane departure warning
Also located on the steering wheel, this option automatically returns the vehicle to its lane if it detects that you are no longer within the proper limits. The steering wheel will vibrate to warn you, and the vehicle will slowly return to its lane. Again, it's important to note that you cannot let go of the steering wheel while driving. If this happens, an audible warning will ask you to put your hands back on the steering wheel.
8 – Panoramic roof
You don't think a panoramic roof is necessary until your children stay busy looking at the trees and clouds through it. Who would have thought that going to the car wash could be such a great activity!
9 – Heated windshield
I'm not talking about the front window defroster as we find in all vehicles, but about a complete heated windshield. The window de-ices much faster, and this even melts the ice on the wipers!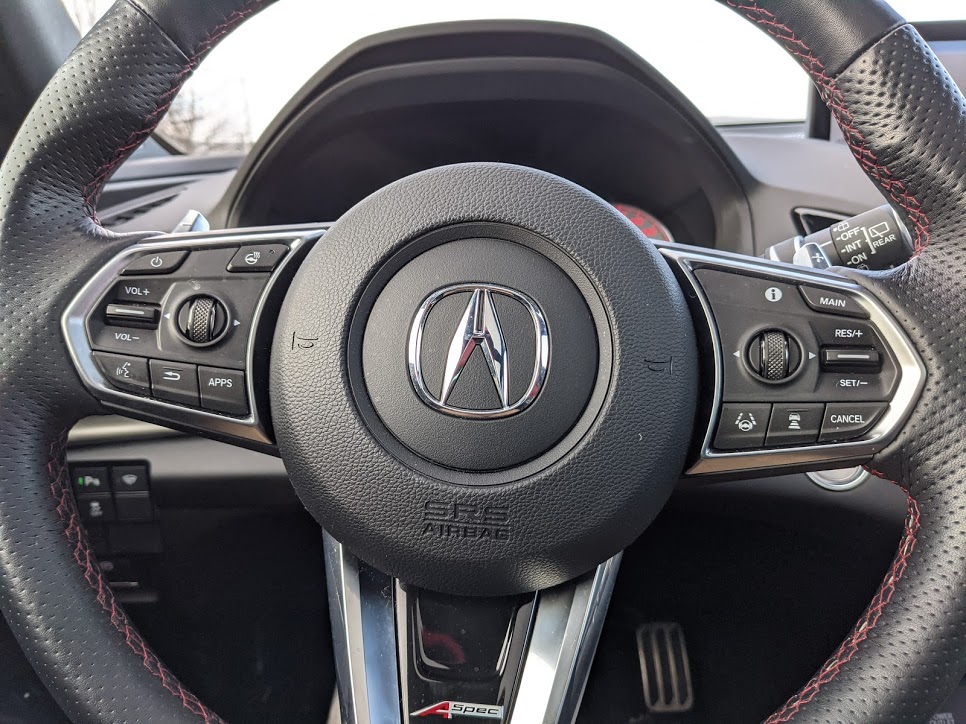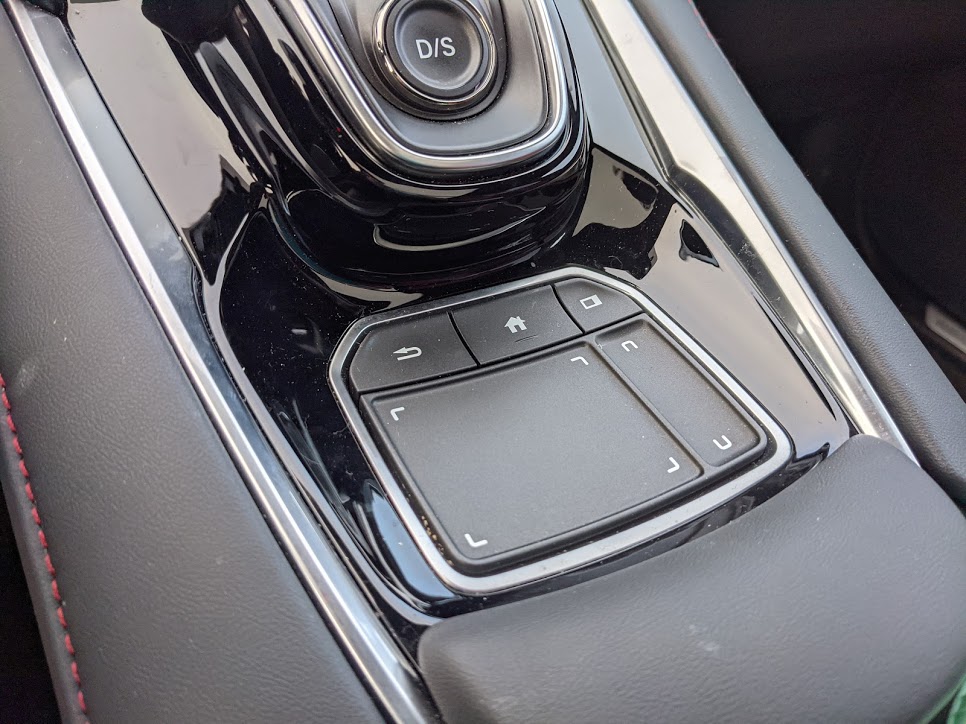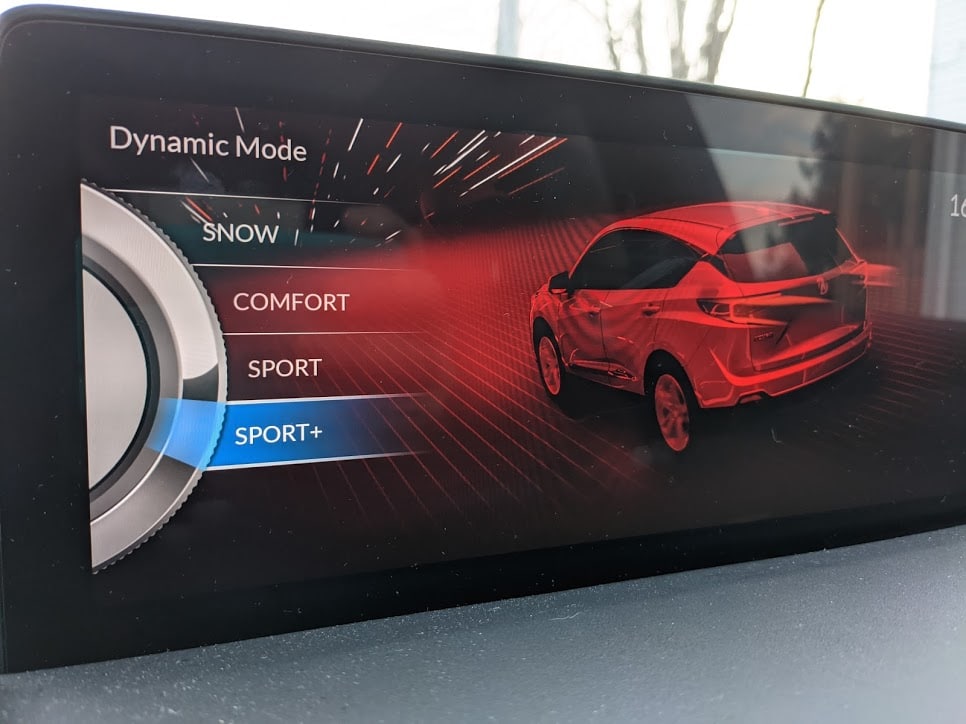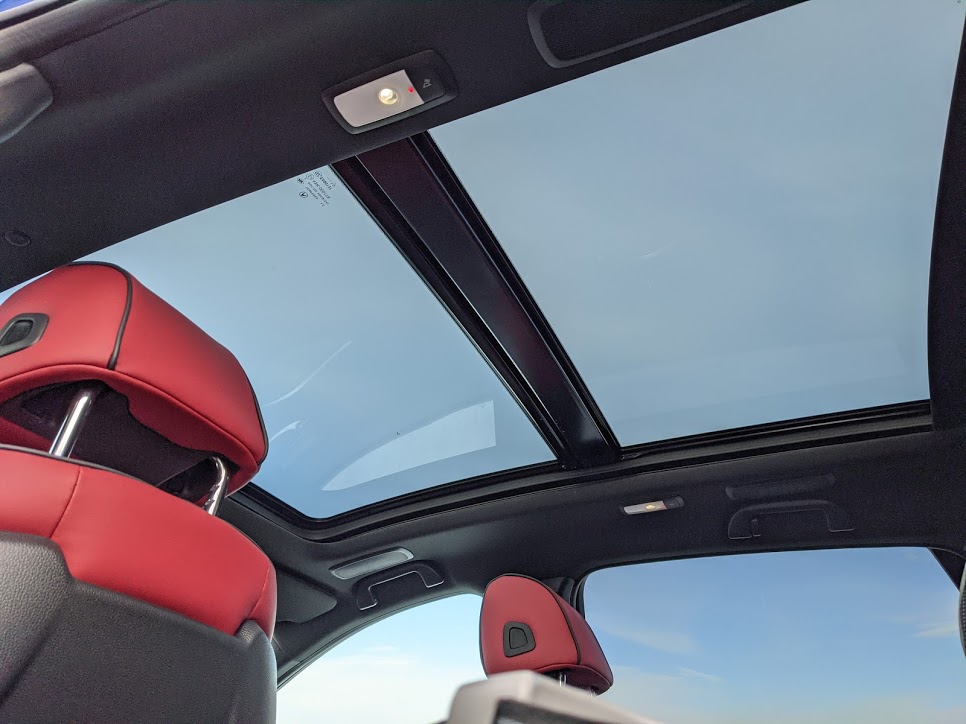 Overall Impressions
For me, this car gets a big TWO THUMBS UP. The space offered in this vehicle is really wonderful. As the mother of a one-year-old baby, I often have to bring several things with me when I travel for the day. I was able to put the stroller, playpen, diaper bag, sled and my winter clothes in the suitcase, and nothing was hiding the rear window.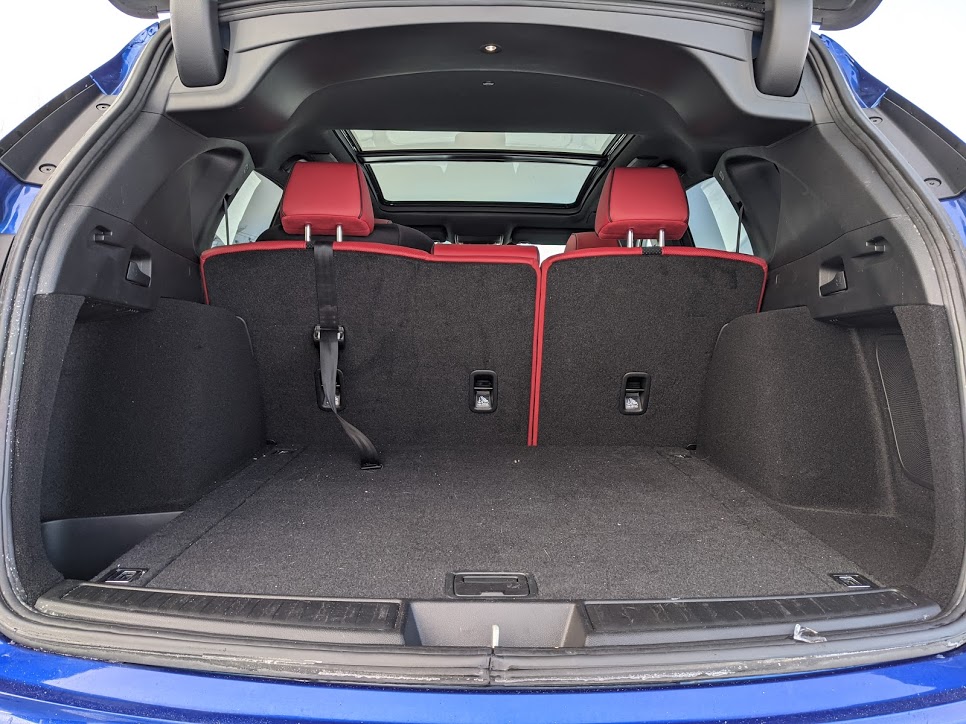 Not to mention that during a snowstorm, I could feel that the vehicle held the road very well. At highway exits, the car never lost control and braked as if I was driving in normal conditions. I recommend without hesitation this vehicle, which brilliantly combines luxury, utility, sport, and family aspects. Dear reader, I've introduced you to your next dream vehicle!