We've Been Waiting for it for Over a Year
Presented at the Montreal Motorcycle Show as a prototype last year, the Pan America 1250 – Harley-Davidson's very first adventure motorcycle – was long overdue. On February 22th, 2021, Harley-Davidson presented the two models that will be available next May in the showroom of your Harley-Davidson dealer.
We all know that the pandemic has changed the plans of major motorcycle manufacturers in one way or another, but honestly, H-D has adapted exceptionally well to the new virtual context. That's party because the company has such a great ambassador, Jason Momoa, the star of the movie Aquaman.  He's been narrating several of H-D's videos for almost a year now. He is also the one who had the chance to live the Pan America experience in "real life" in order to present this new touring and adventure motorcycle to the world.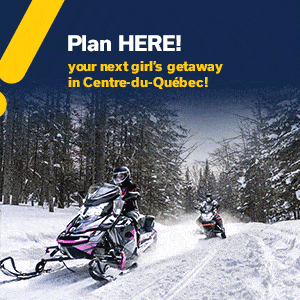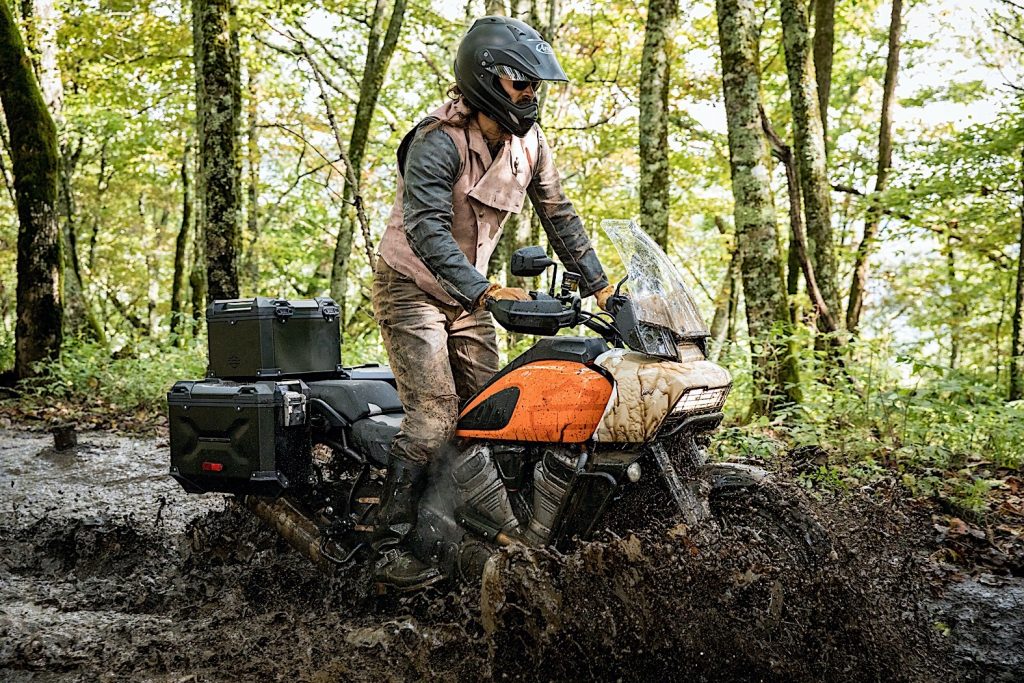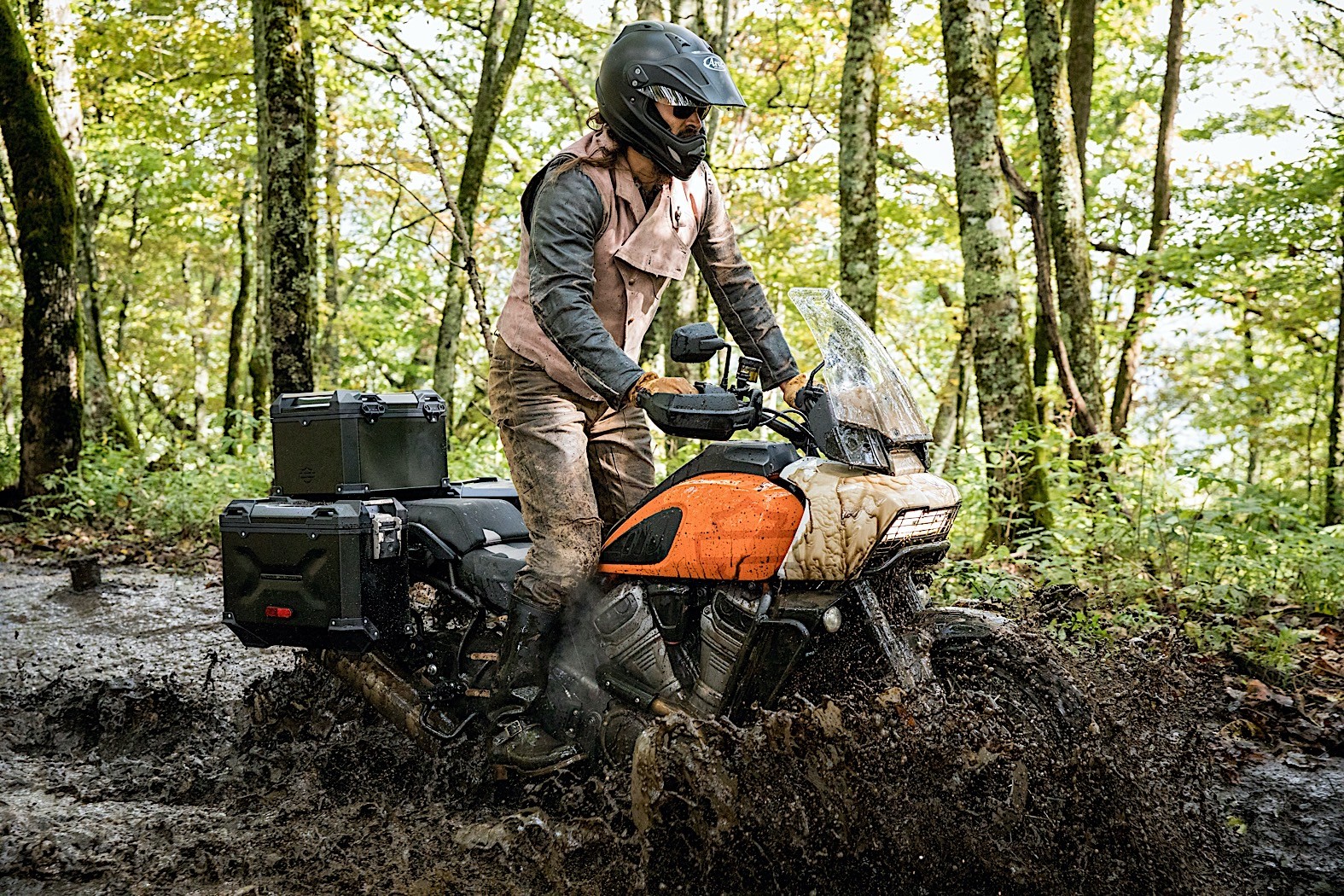 The Pan America 1250 motorcycle is available in two models: the Pan America 1250 base model (starting at $20,999) and the Pan America 1250 Special (starting at $24,199).  Different colours are also available depending on the model chosen.
Compared to other motorcycle brands offering this same type of adventure motorcycle, the price is very reasonable for a Harley-Davidson product.  Even before the price was announced, some dealers, such as Léo Harley-Davidson, had received several reservations for this new model.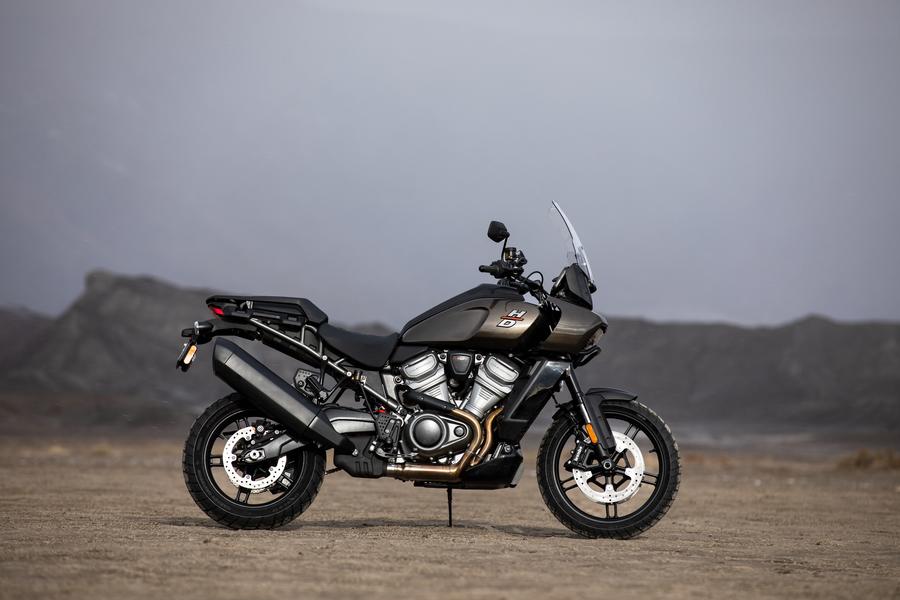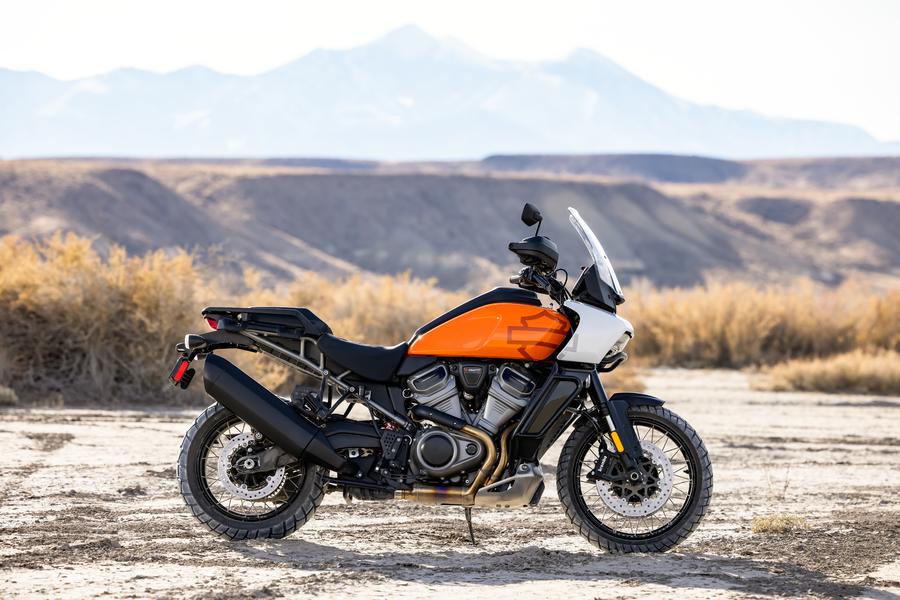 FROM EVOLUTION TO REVOLUTION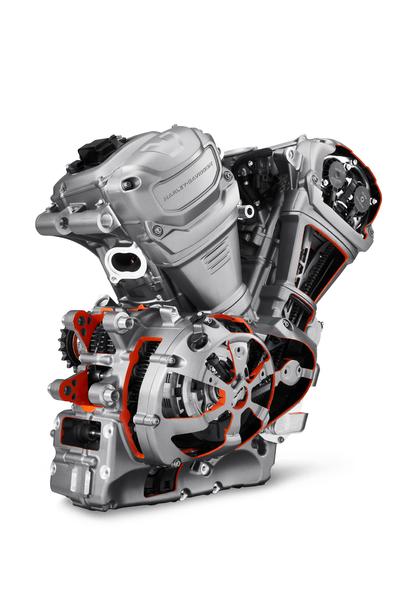 Of course, this type of motorcycle is totally new to Harley-Davidson. The Pan America motorcycle has a new powertrain. The Revolution™ Max is a liquid-cooled powertrain that provides more than 150 horsepower: that's more than enough!  Emphasis has also been placed on reducing the weight of the machine, while still ensuring off-road ruggedness.
Combining this with the optional Adaptive Ride Height, this new motorcycle offers control and confidence to riders in all situations they may encounter on their future adventures. This option is perfect for people with shorter legs. Just imagine: you stop at a red light, your motorcycle lowers, and when you take off, the suspension readjusts. This technology is unique to Harley-Davidson.
A REVOLUTIONARY SEMI-ACTIVE SUSPENSION
The suspension system, created for the Pan America, detects the weight of the driver, passenger and luggage. The motorcycle has five riding modes:
Comfort : more suspension and smoothness, isolates the rider from rough roads.
Balanced : a balance between comfort and control, for a versatile ride.
Sport : maximum ride control with higher levels of damping, which we call "spirited driving."
Off-Road Soft: Reduced initial damping to increase suspension compliance to better absorb larger obstacles and to reduce kickback: ideal for logging roads, washboards and rocky terrain.
Off-Road Firm: Increased initial damping for aggressive riding or when less body float is desired: ideal for soft/loamy terrain.
*Information taken from Harley-Davidson Canada website: https://www.harley-davidson.com/ca/en/motorcycles/pan-america-1250-special.html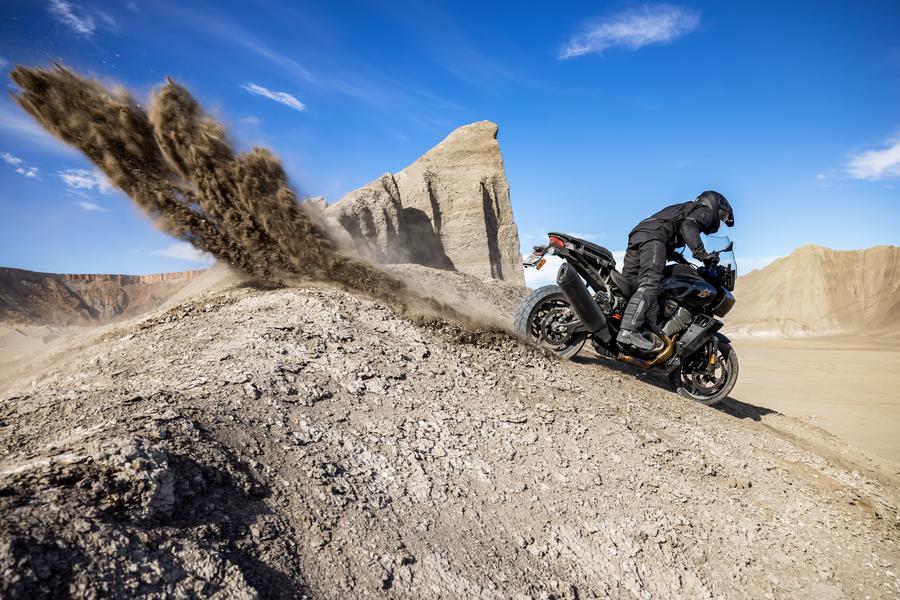 OPT FOR THE HIGH-END MODEL TO FEEL EXTRA SPECIAL
The Pan America Special has the following features :
Semi-Active front and rear suspension with Vehicle Load Control
Tire Pressure Monitoring System (TPMS)
Centre stand
Multi-Position Rear Brake Pedal
Brush Guard
Aluminum Skid Plate
Daymaker™ Signature Adaptive Headlamp
Hand Wind Deflectors
Heated Hand Grips
Steering Damper
Factory Installed Option: Adaptive Ride Height
Factory Installed Option: Tubeless Laced Wheels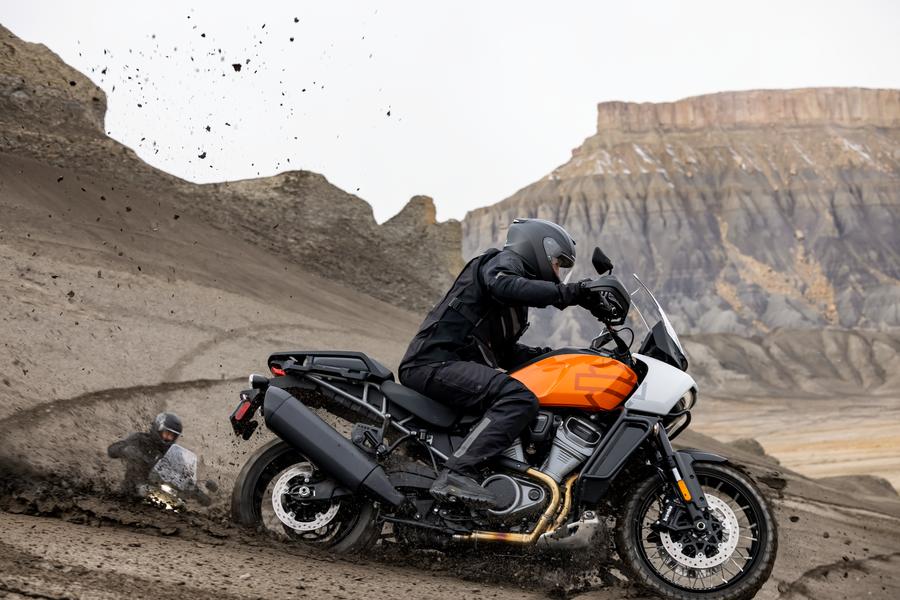 SEVERAL MODIFICATION POSSIBILITIES
Of course, when we talk about dual-purpose motorcycles, many different types of expeditions come to mind, and Harley-Davidson understands this. Different models of saddlebags (suitcases) are available depending on your use. Rigid bags, metal box style bags available in two colours, waterproof bags or soft bags: the choice is yours. Additional lights are also available, new wheels, and more. Just like the Harley-Davidson motorcycle models in their regular line, thousands of possibilities are available to enable you to customize your motorcycle to your taste and especially for your needs.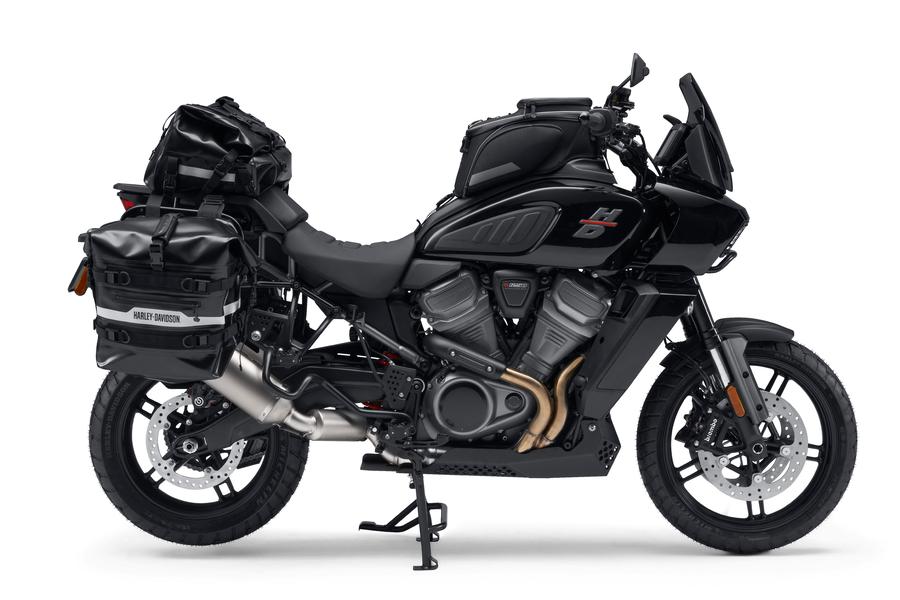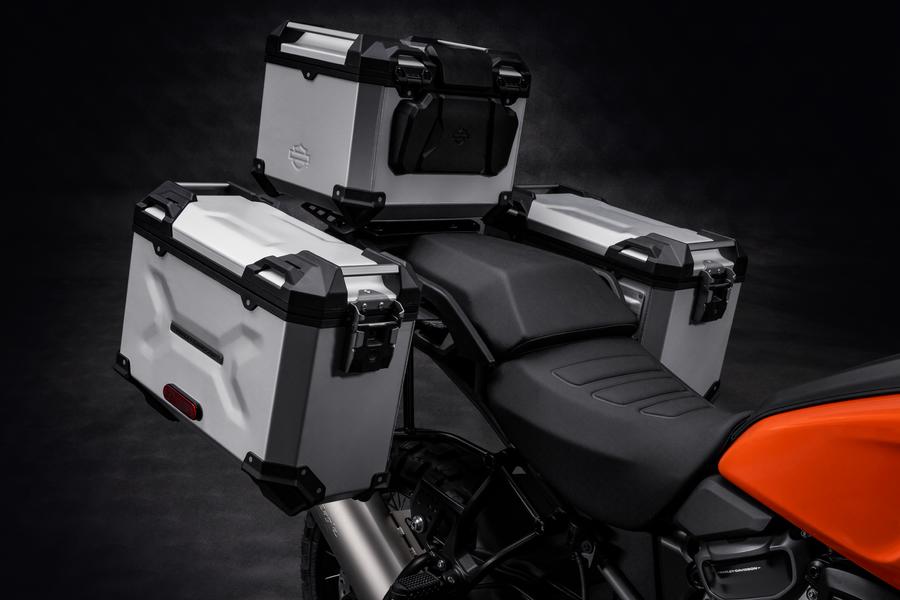 TWO RANGES OF TECHNICAL CLOTHING AND AN ADVENTUROUS PARTNERSHIP
Harley-Davidson has teamed up with European apparel specialist REV'IT!, a world leader in the Adventure Touring category.  At the launch, two ranges of clothing specially designed for adventure were presented : PASSAGE and GRIT.
The PASSAGE clothing collection is the top-of-the-range collection. Jackets, pants, gloves, boots and helmets make up this new collection. Prices vary a lot between the two collections.  But trust my experience, it is worth paying for good, sturdy, resistant and waterproof clothing for this type of motorcycle adventure.  If you intend to strut around town with your Pan America, it's not worth paying full price for technical clothing; but if you intend to ride on new trails, it's worth it.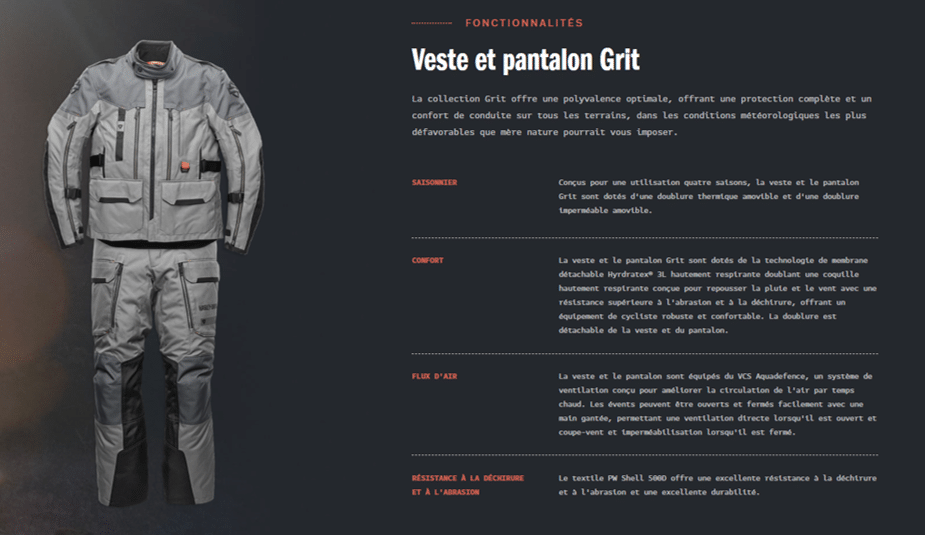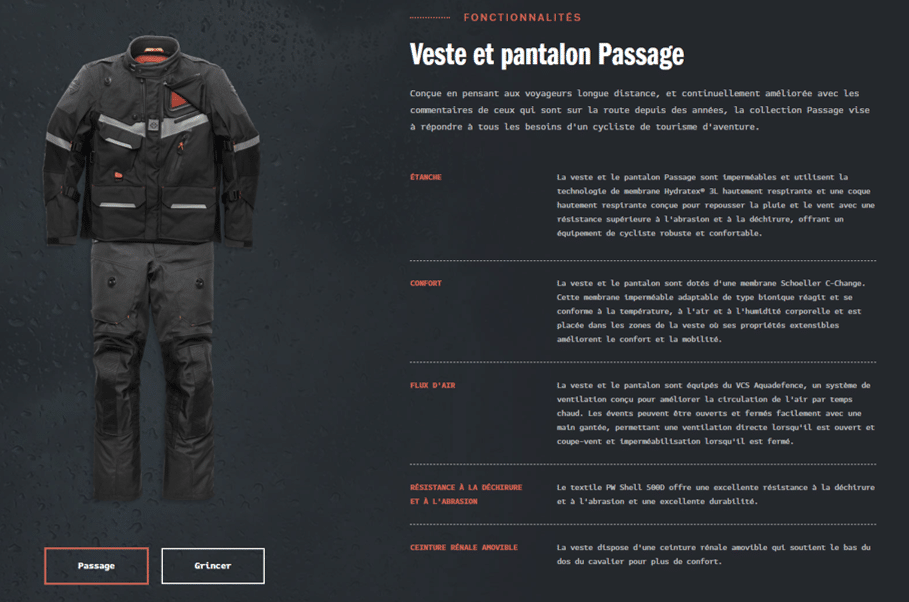 The first Harley-Davidson Adventure Touring helmet is a durable and lightweight modular helmet. It features a flexible, detachable visor to deflect dirt, gravel and debris, and a wide-vision, anti-fog and anti-scratch shield: it's truly the perfect helmet for every adventure. The Passage helmet is compatible with the Boom! The Bluetooth 20S headset allows connectivity with your phone and also with other motorcyclists who will share your adventure. The price of the helmet varies depending on the model you choose.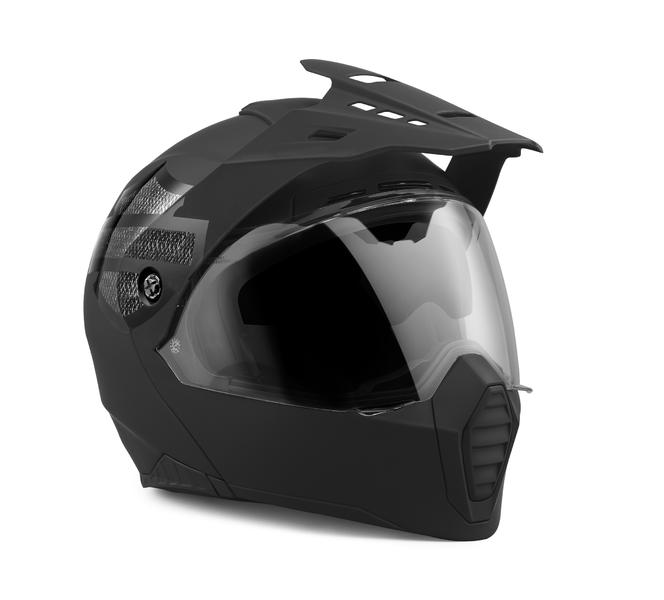 A NEW MARKET FOR HARLEY-DAVIDSON
For several months now, Harley-Davidson has been issuing a challenge to dealers around the world: Battle of the Trail. Each dealer had to acquire a Pan America specialist. To do so, several courses were given about this type of motorcycle and several challenges had to be met.
At Léo Harley-Davidson, we bought a motorcycle model of each of the brands who offered dual-purpose bikes, so that we could compare them all. This way, we'd have all the information at hand so that we would know what we were talking about when the time came to give information about Pan America. At Léo, our specialist is Jonathan Haman. Ask your dealer to speak to the right person if you would like more information on this new model.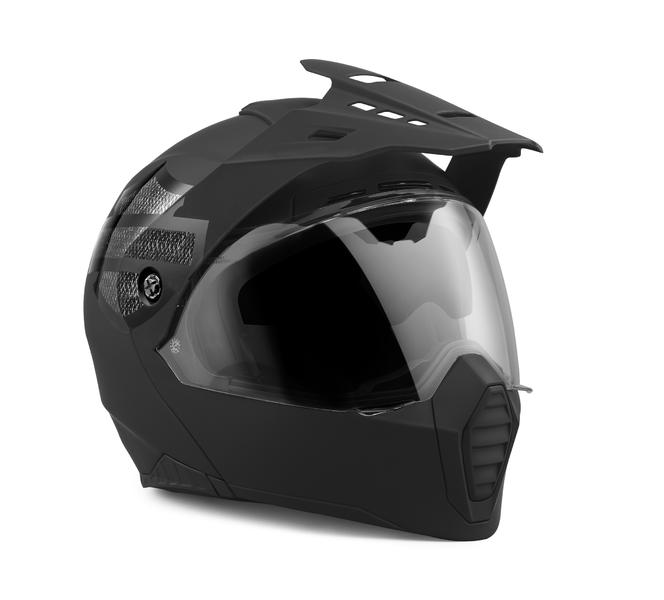 On paper, the Pan America seems the perfect motorcycle that will shake up the dual-use market in Quebec. It remains to be seen how it will behave on the road, or even in the sand pit.  But one thing is certain, this bike is the beginning of a long adventure for Harley-Davidson and you. It will be available in May at your local dealer, so don't wait too long before getting your hands on one!
The Pan America will also be available at most Harley-Davidson dealerships for test drives (under certain conditions).  Stay tuned.
Watch out, world; the Pan America is finally here!